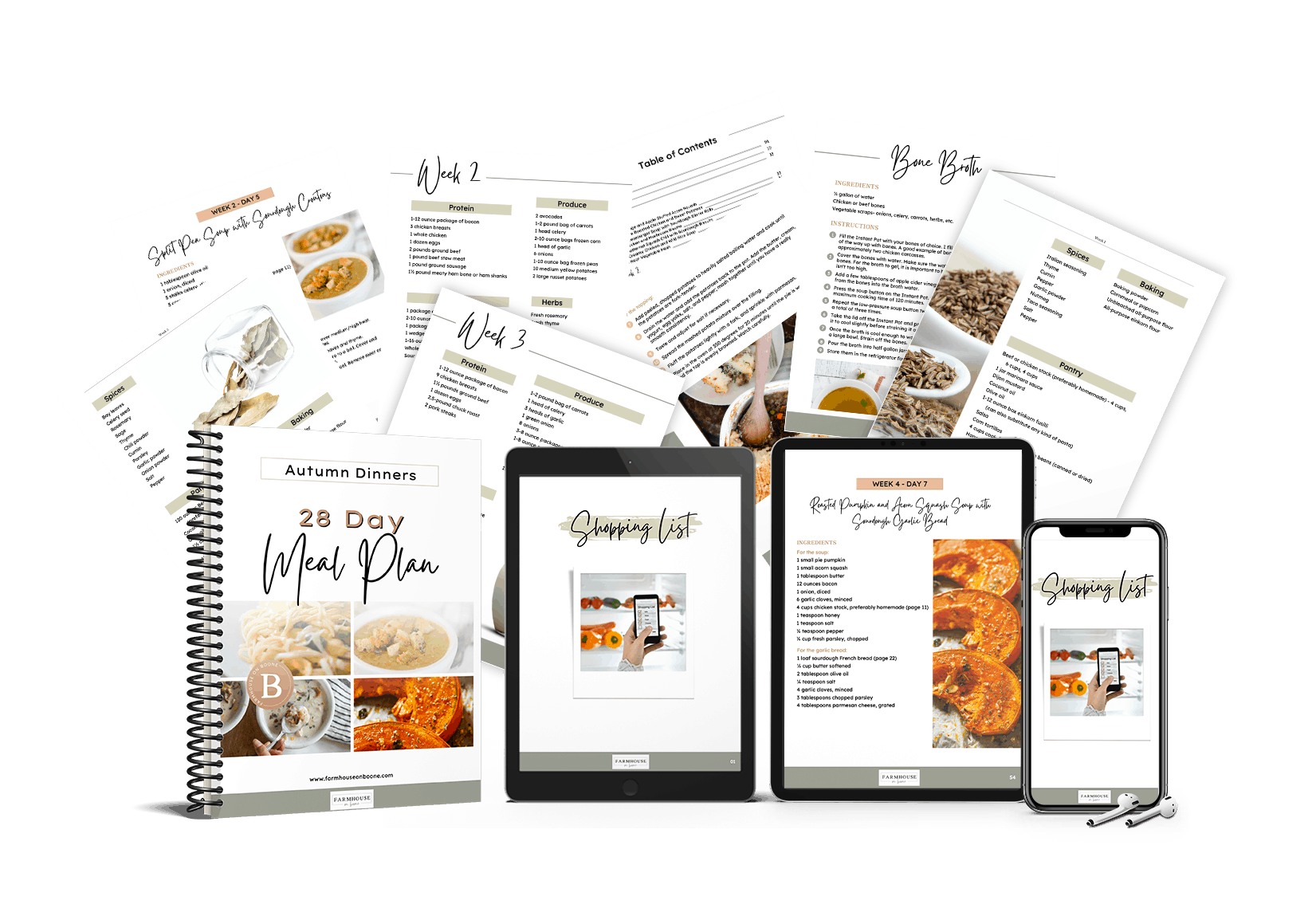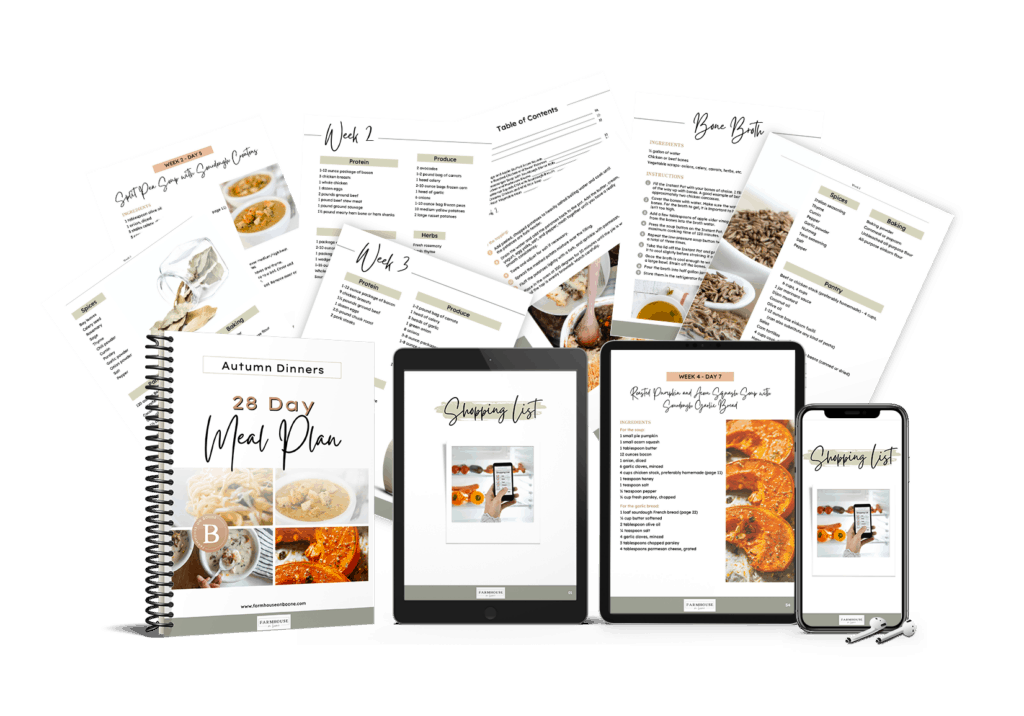 *Please note this is for a PDF download of the eBook for your computer, smart phone or tablet. If you want a physical copy, you will have to print it off.
The Farmhouse on Boone 4-Week Autumn Meal Plan is designed to help you every step of the way!

With weekly shopping lists, and recipes for simple homemade condiments and baked goods, it is totally possible to avoid takeout, without spending your entire day in the kitchen.

The Farmhouse on Boone 4-Week Autumn Meal Plan is a downloadable PDF file that can be read on a smart phone, tablet or printed off to use as a physical copy!


About the Author
Hi, I'm Lisa! I have been teaching people how to cook from scratch, through my blog and Youtube channel, for over 5 years now! I designed this meal plan to help you in the kitchen, whether you are a brand new homemaker or a seasoned cook in need of a few new ideas. When I became a mom 13 years ago, I quickly became aware of the difficult to pronounce ingredients in all of the convenience foods found in the grocery store. Learning how to cook with basic wholesome ingredients took effort, but it was WORTH it! It is my passion to guide you through the same journey. My 4-week autumn meal plan is designed to help you get nutrient dense food on the table, throughout the colder months, without spending all of your time in the kitchen, through simple recipes and staple ingredients!