Decorating mistakes are going to happen. Hopefully, by sharing some of the ones I have made in my home over the past eight years, will help you avoid making them too.
1. Rushing Into It Without a Vision
We bought our house pre-Pinterest.
Actually we didn't even have internet or smart phones in the house for the first couple of years.
Although I have always loved designing and creating things, I had never actually thought through the kind of look I wanted in my home.
I didn't think about cohesiveness at all.
So, in a hurry to get the place spiffed up, I chose a different color for every room. A blue for our room, yellow for the kitchen and green for the living room. The kids rooms were lavender and a different shade of green.
I also painted all the trim and windows a yellowish off-white which you will read more about below.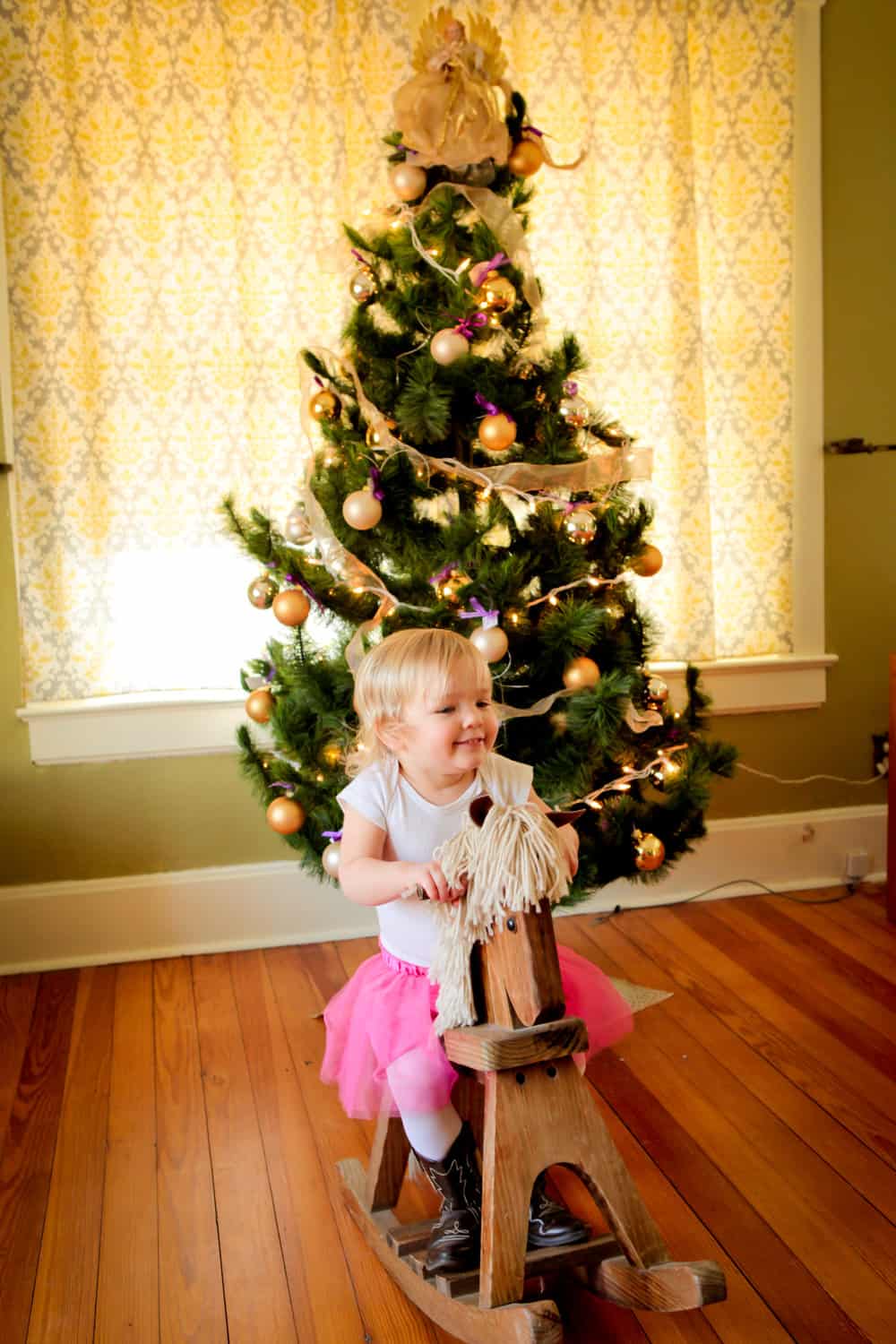 Not only did the color scheme make it hard to find the right color when I needed to do touch ups, but it also did not give my home a cohesive feel.
Each room was decorated separately from the other.
How to avoid:
Make sure you have a clear vision for your home before you start renovating. Make Pinterest boards to see what you're drawn to and what inspires you. When you see all your ideas in one place you can decide if your ideas are cohesive and make you comfortable. It is easier to edit on paper than in real life.
2. Not dealing with the popcorn ceilings before we moved in
I hate our textured ceilings. I seriously cannot stand them, BUT, I hate the dread and fear of scraping off something that most likely contains asbestos into a home with four kids.
In order to take care of the issue now, we would literally have to move out to do it. If we didn't it would be all over our stuff and lingering in the air.
Because of this, we will likely never remove our popcorn ceilings. Oh, I know we could panel them or put up beadboard but, at the moment, we have no time for that. To do all the ceilings would be a huge undertaking.
It would have been much smarter to deal with the problem before we really settled into our home.
How to avoid:
Get the dangerous things out of the house before moving in. If you ever plan to rip up an old floor or remove popcorn ceilings, pay the money, hire the experts and get it over with!
3. Thinking I needed to fill the walls with stuff
I thought every blank wall needed some kind gallery wall, photo canvas or sign.
I would stare at any walls that were blank and try to think of what I could put on them to fill them up.
Everything from that phase has since come down. They always kind of drove me crazy and never looked quite right.
How to avoid:
Gallery walls can look awesome, if done right and kept to a minimum. Not every single wall needs to have something to fill it up. If you aren't careful your place will start looking like Applebee's or Cracker Barrel.
Try adding texture instead. I love a blank shiplap or board and batten wall. Minimally styled built-ins also look great on a wide open blank wall.
4. Painting all the doors, windows, crown molding, baseboards and cabinets the wrong color
This should really be the first on the list because it was the most costly and time consuming mistake to fix.
The previous owner of our home somehow decided it was a good idea to paint, instead of leaving the original wood, every single inch of all the lovely wood trim, 5 panel doors, windows and kitchen cabinets a whacky color.
The cabinets were sponge painted blue. The baseboards were green in some rooms, blue in others and wood colored paint in some places. She had the crown molding ever color of the rainbow. The five panel doors were sponge painted a different color in each panel.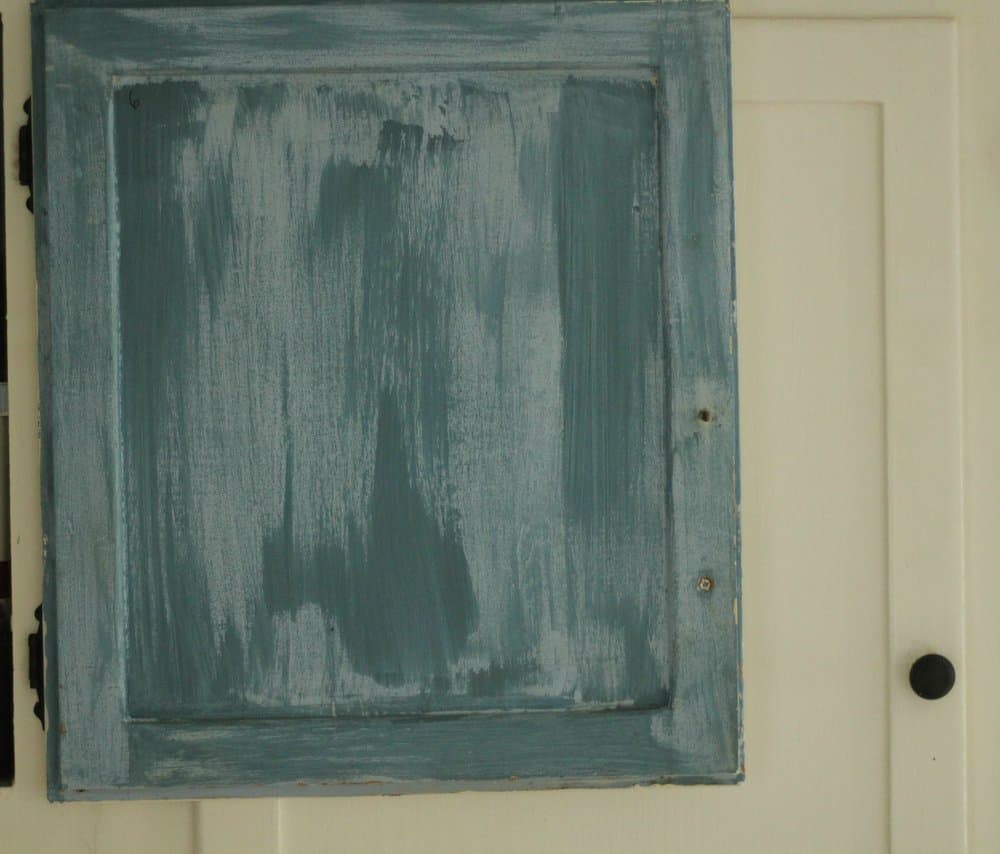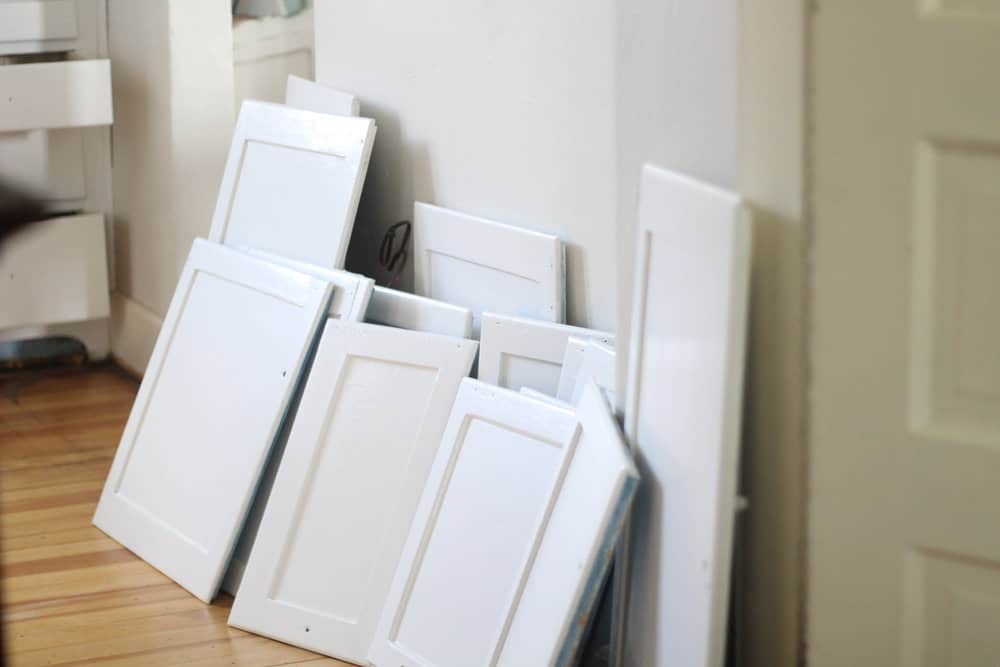 All the trim around the windows, which in this old farmhouse is A LOT, was blue, green, orange and any other color you can think of.
Total craziness in this place.
I can't make this stuff up.
I'm so mad at myself for not taking more pictures, but blogging wasn't even on my radar at this point.
So, obviously, we were in a hurry to get busy painting. It was going to take a lot just to make the place look normal.
I went to the local hardware store and bought several gallons of Benjamin Moore Ivory Tusk. It looked like a good enough off-white color to me. Without testing the color anywhere in the house, I got busy painting.
Really busy.
Like at least three coats on everything busy. That may not sound like a huge ordeal, but we're talking 20 windows, 9 doors, 20+ cabinets and baseboards and crown molding in every single room. It was a huge undertaking.
Well, fast forward a few years and I totally cannot stand the original color. It had a serious yellow undertone and made everything look so drab.
You can see the yellowish off-white color that I used for EVERYTHING on my cabinets in the picture below.
Considering the amount of work it would be to repaint everything, I tried hard to convince myself that I actually really loved the color.
Plain old white would be boring anyway, right? Too bright. Yep, that's what I told myself. But, I knew it wasn't true. I even told my husband several times, "I am NOT going to repaint everything bright white."
Well last summer I finally gave up! I made a goal to paint one hour every night for three months straight. And…it actually took even longer than three months.
So, if you value your time and sanity, don't do what I did. Make sure to test the color in one room, or one part of the room, and live with it for a while. See the undertones at all hours of the day, at night and when the sun pours in. You will save yourself sooo much time down the road.
5. Keeping stuff I just didn't love
I spent years with all kinds of crap I just never loved, because it was free or gifted to me at some point. I kind of let the design of my house happen to me, as opposed to being an active participant. It took some major decluttering last spring to give me the blank canvas I needed to really start designing a home I could actually like.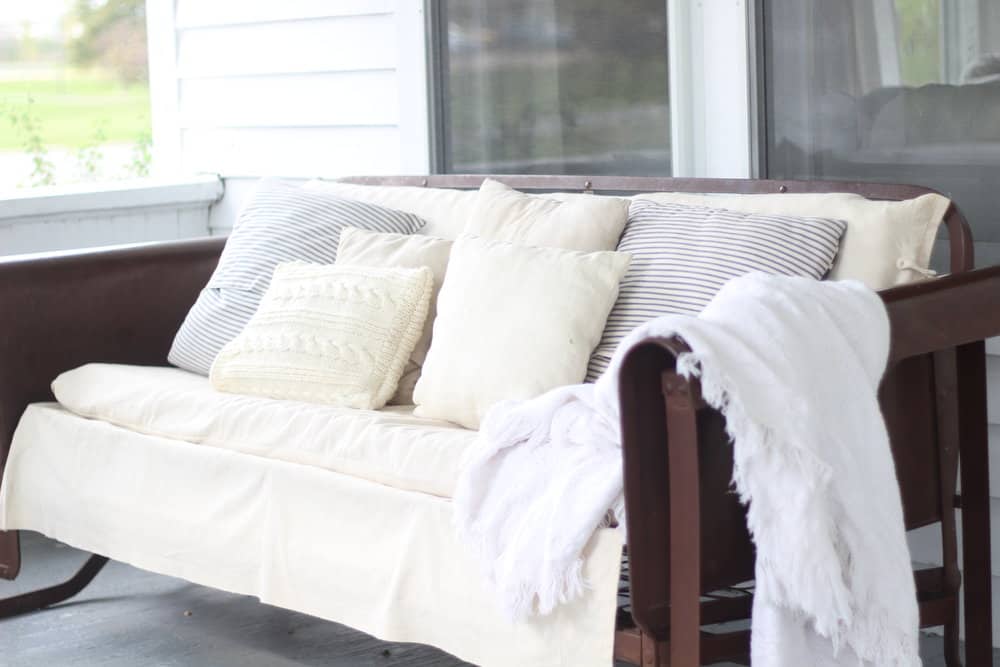 I had to get rid of couches, end tables and even my entire bedroom set. But in the end, I wished I had done it sooner!
How to avoid:
Start looking at your possessions with a fresh set of eyes. I like to ask myself the question. "Would I buy this for 10 bucks at a garage sale?" If the answer is no, then why is it still in my home? Look around and decide which items are standing in your way from designing a home you love.
A lot of the items I got rid of in my decluttering spree, I was actually able to sell and use the money to buy things for our home that better fit my style.
Have you ever made any decorating mistakes in your home? What did you do to fix them?