With the coming Spring, we are having a lot of rain showers, so today I am sharing 5 of our favorite activities for the kids to do while they are stuck inside. If you are experiencing rainy showers, these activities are sure to keep the kids occupied for hours.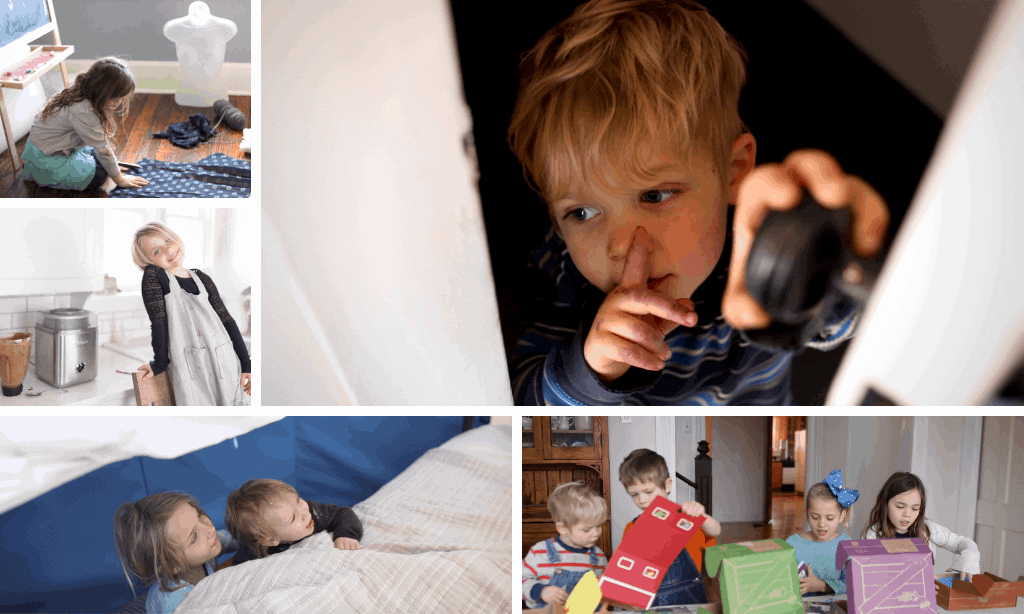 Stuck Inside for the Day?
Spring has come early this year and with that has come all kinds of rainy days. I was so excited for the warmer weather, but it turns out that every time it is warm here, it rains. Because of all the rainy days, I thought it would be fun to compile a list of activities for kids to do while it is raining outside.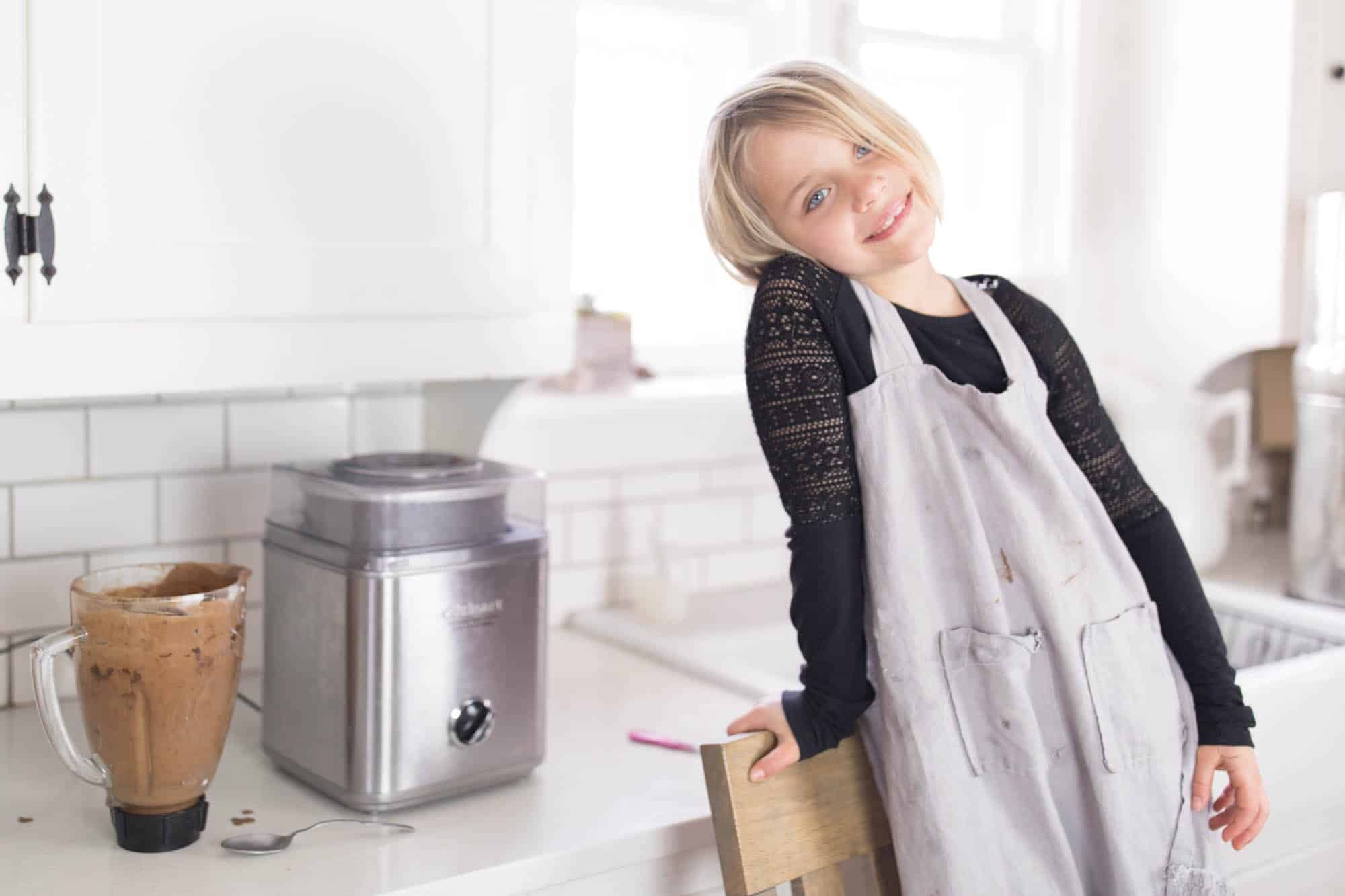 Cooking in the Kitchen
The first one up is cooking. My kids absolutely love to bake and I am sure yours do too.
My daughter will actually pull up my recipes on YouTube or another YouTubers recipe if I do not have a recipe for what she wants to make, and follow along. I pretty much just let her go at it. I figure it'll keep them busy for a while and then we can clean up the mess later which will probably only take all of 30 minutes and of course the kids help with cleaning up the kitchen.
Baking is just something that will keep the kids busy for a really long time and in the end, we end up with something delicious. The kids don't always make something sourdough or something perfectly healthy and that is totally okay.
A lot of the times when the kids bake, I will have them mill the wheat if they are making cookies or some other baked good and use other whole ingredients for the recipe as well.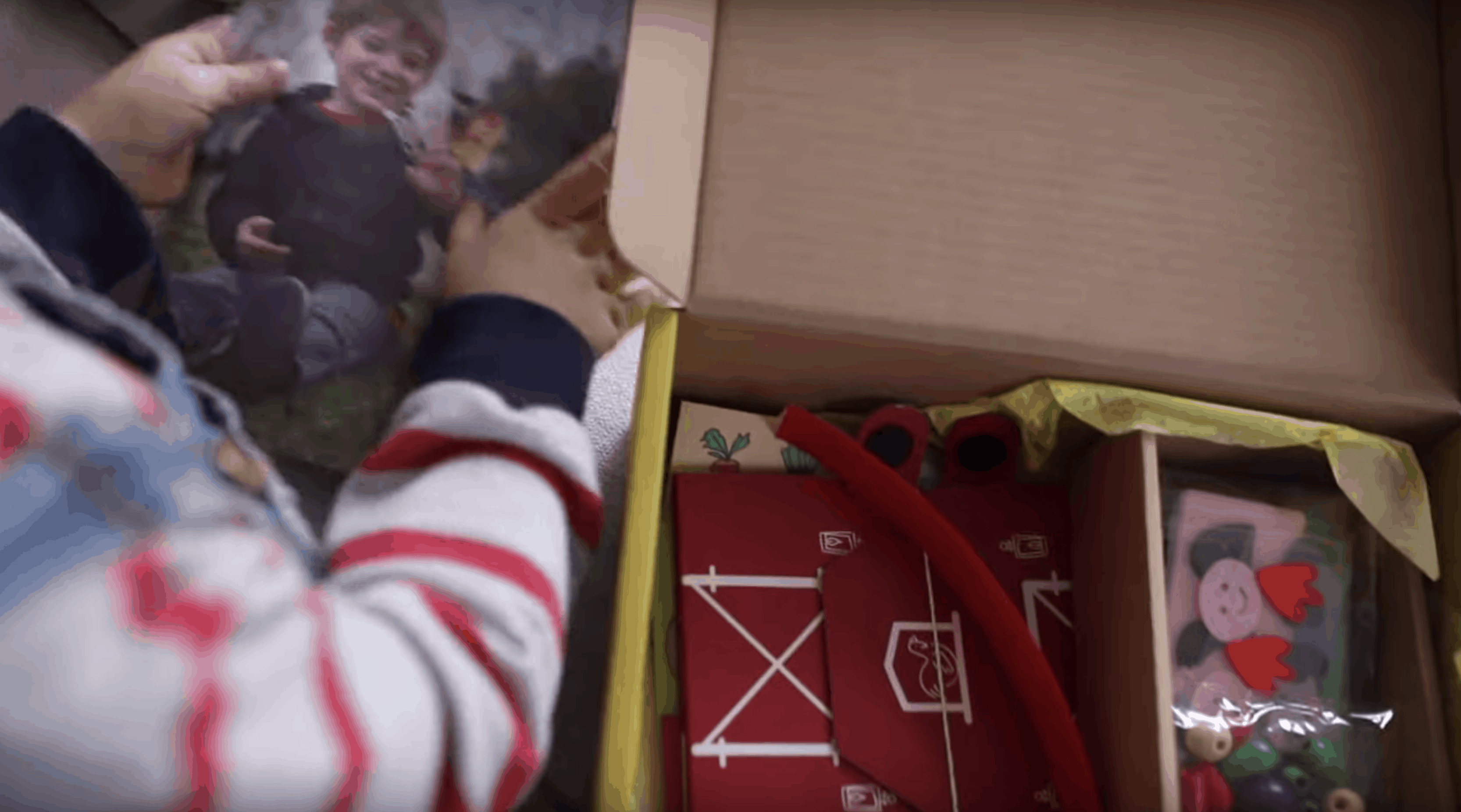 Kiwi Crates
Kiwi Crates are another fun activity that will keep the kids occupied in the house for hours. Kiwi Crates are a monthly subscription box that is available for babies and all the way up to age 16+ that are fun to do and are educational.
Kiwi Crates are STEAM activities that stand for science, technology, engineering, art, and mathematics. Every box comes with an age-appropriate activity. My oldest daughters were able to follow the instructions independently, but the little kids were more hands on. My kids had a ton of fun with them and they are a great thing for kids throughout the year during the cold and rainy months and also as a gift.
Try your first crate FREE with my link HERE.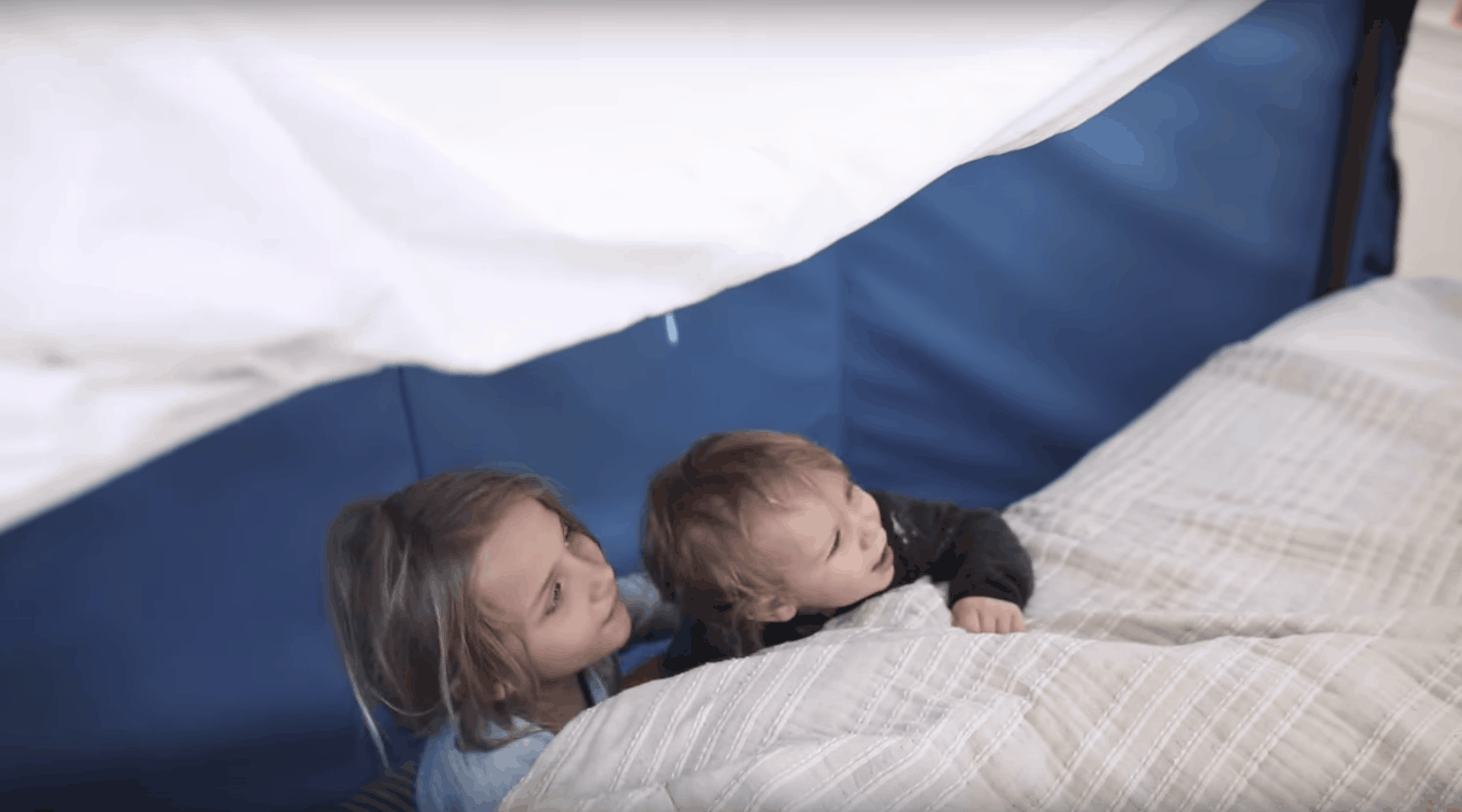 Building Blanket Forts
The third activity for kids is blankets forts. My kids love to move all the furniture and throw every blanket over top to make a full blown room blanket fort. Blanket forts are one of those messes that do not take that much time and effort to clean up so, in the end, it is worth it if it keeps them busy for a long time which it usually does.
Most of the time, my kids go in there and read some books or play games. Building blanket forts is something they can do on their own with much assistance and is another great activity for kids on a rainy day.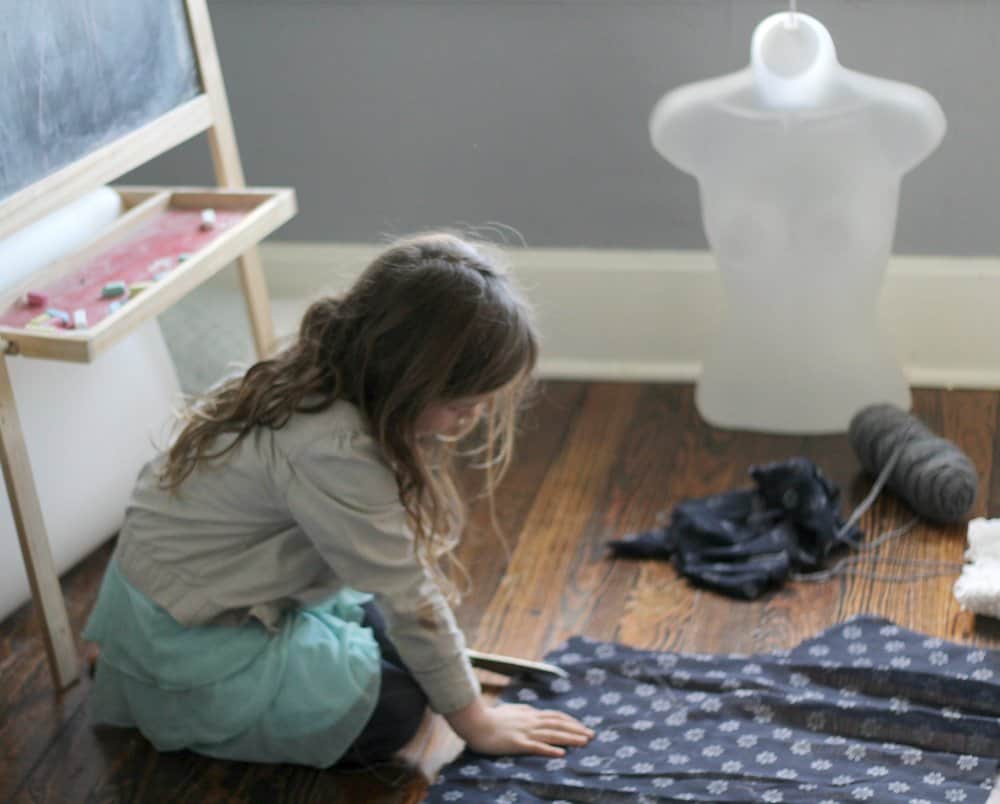 Sewing
The fourth activity for kids is sewing. Often I will pull out the sewing machine for my kids and give them a bunch of scrap fabric and let them go at it. We don't give them any rules or instructions for sewing. We just let them use their imagination and they come up with some pretty cool stuff. The other day, my daughter actually made her own shirt that she designed.
Sewing is another relatively clean mess and it keeps them happy and busy for a very long time. With painting, we need to be constantly seeing what they are doing, but with sewing, all that has to be done is sweep up the scrap fabric and extra threads.
5 Rainy Day Activities for Kids Video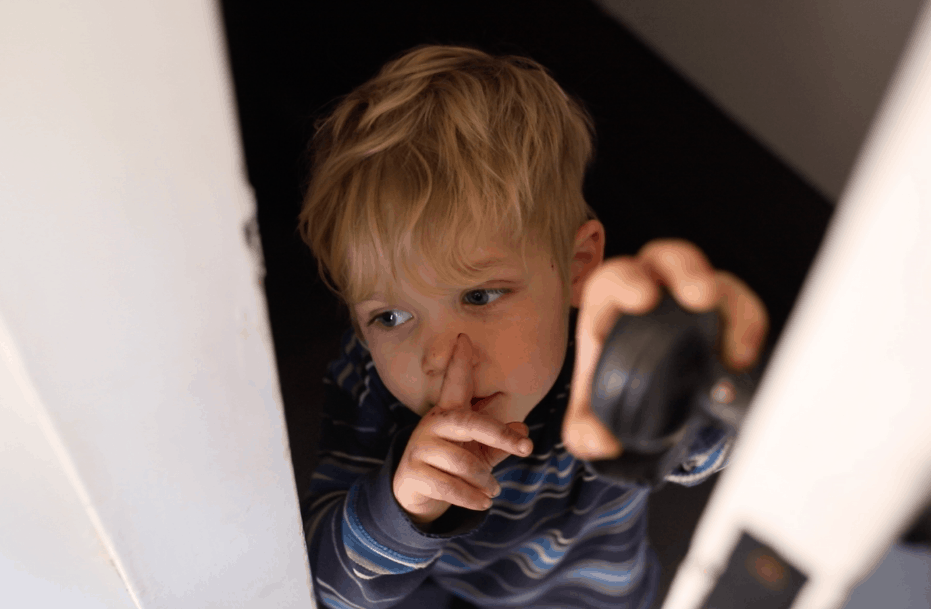 Hide and Seek
Hide and seek is a game that needs several kids to play or else the parents can jump into which is of course fun as well. This game is something that my kids love playing especially now that we have a bigger house and this house is new to us and so there are a lot of spots they haven't discovered yet for hide and seek.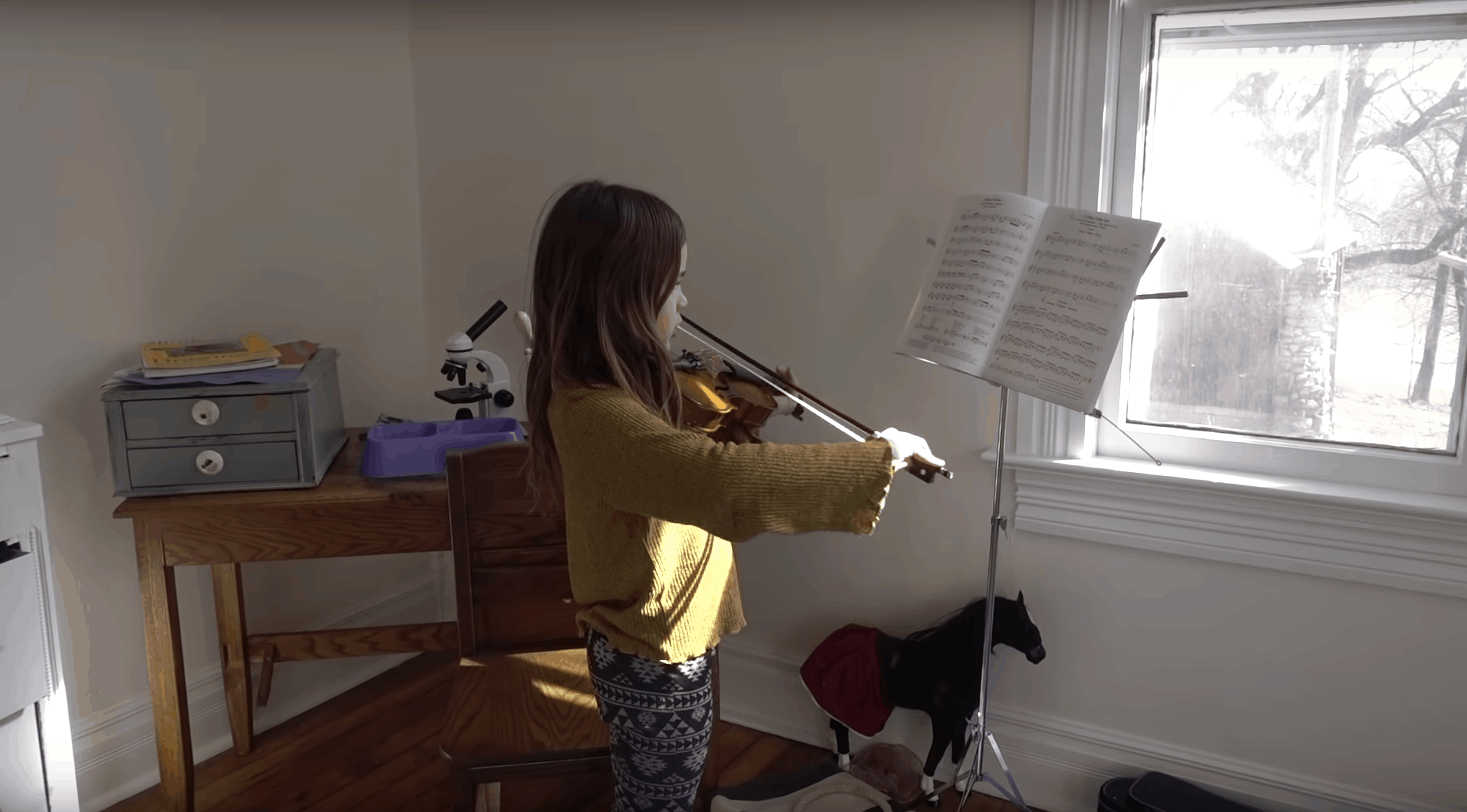 Other fun activities
I can think of so many more fun activities for kids such as playing instruments, coloring, board games, and my kids have a gymnastics mat in their room so they love to do that. I am sure you can think of so many more activities for kids to do on a rainy day.
I hope you enjoyed my simple roundup and discovered some new activity that your kids will enjoy.
Are there any activities that your kids enjoy doing inside on a rainy day? Let me know in the comment section below!
Pin it for later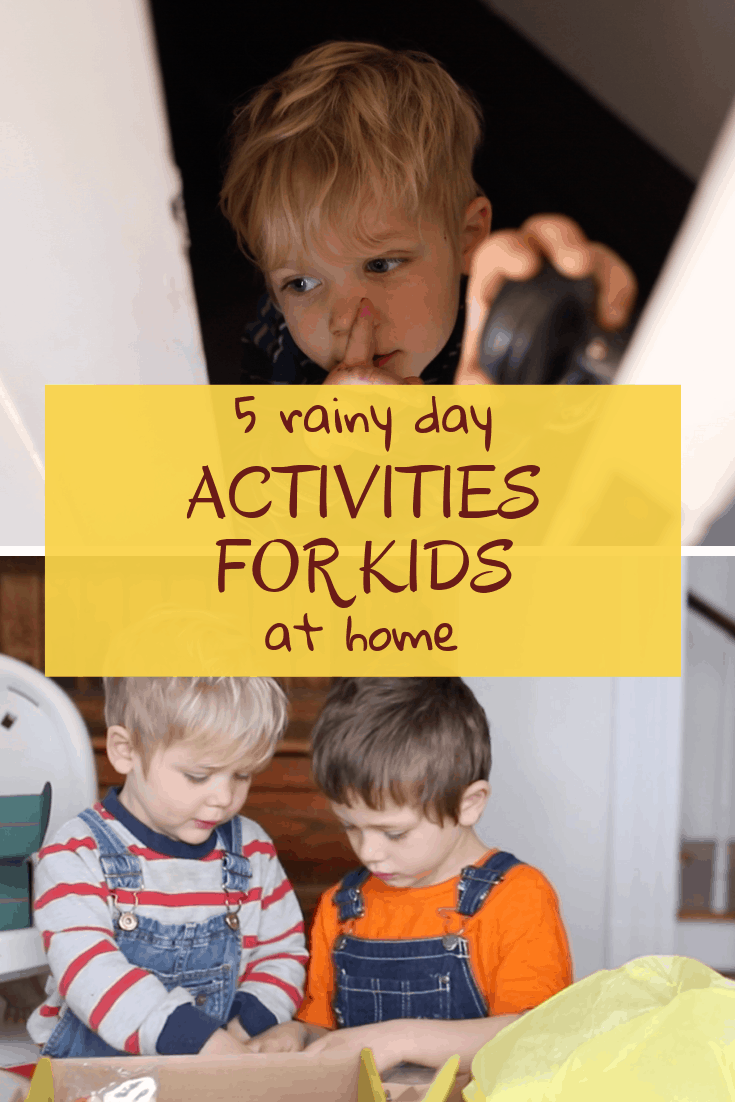 Thank you so much for stopping by the farmhouse!