Today, I am sharing my 8 tips for how to add farmhouse style to any home without remodeling. Adding farmhouse style to your home can be easy and effortless by using the natural elements you already own in your home such as displaying linens, painted furniture, and adding a fresh pitcher of fresh flowers to a room. Read on to learn some really simple and charming ways to add farmhouse to any home.
Resurgence of the Farmhouse Style
Due in part to Fixer Upper and to the simple fact that it is just plain awesome, the farmhouse style of decorating is sweeping the nation. Women everywhere are convincing their husbands they NEED hardwood floors, a farm sink, pallet wood built-ins and 20 gallons of white paint.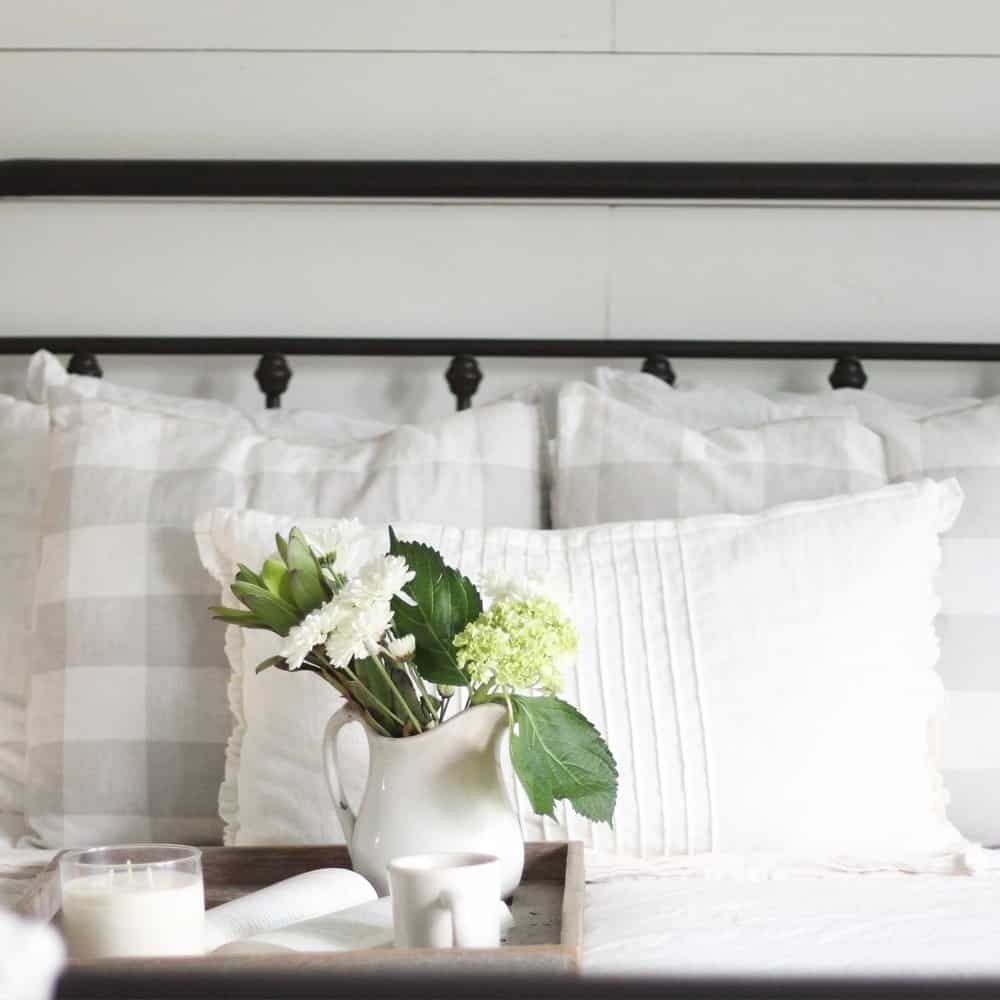 I totally get it. The farmhouse style is alluring because it is simple, comfortable, laid back and forgiving.
Do you have a few things in your house that are falling apart? They fit right in!
Kids "distressing" your kitchen table by running their monster trucks over it and banging it with a toy hammer? Perfect! It speaks to that side of everyone that just wants to move to the back 40, get a brood of chickens, throw out the smartphones and drink sweet tea on the front porch.
Even though we all still have to live in this fast-paced crazy world, we at least want our homes to be the sanctuary where life can just feel simple and easy.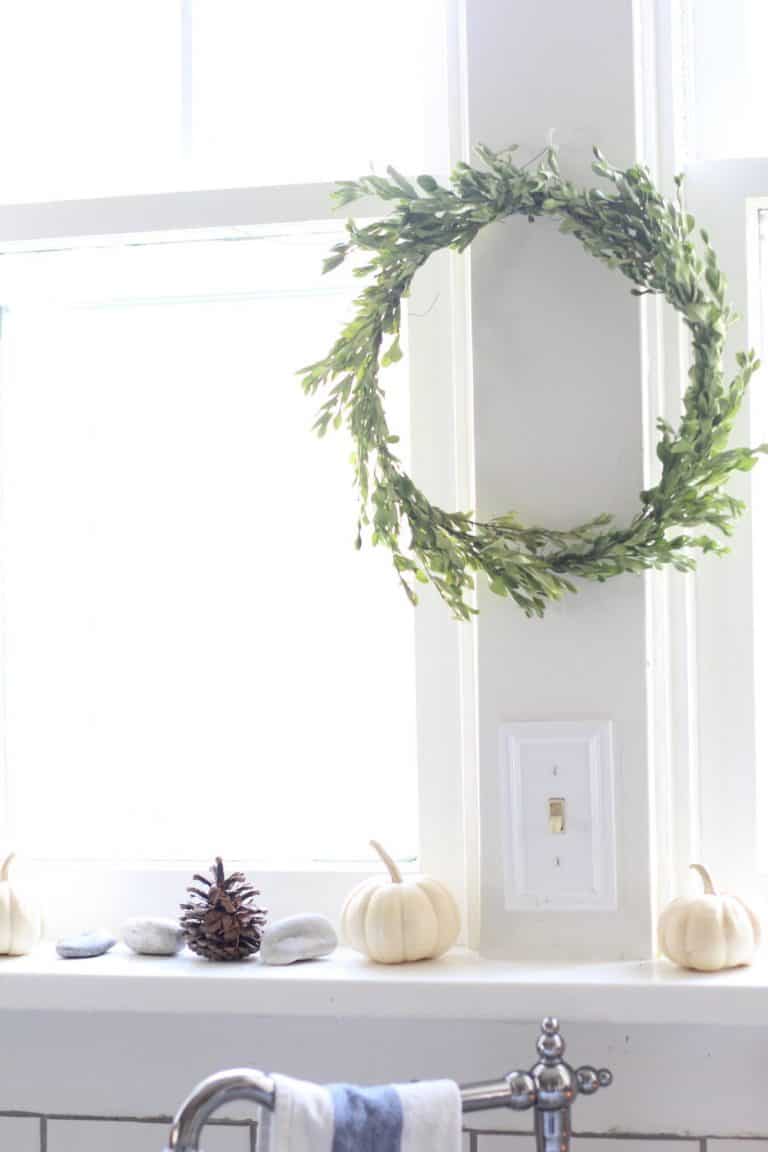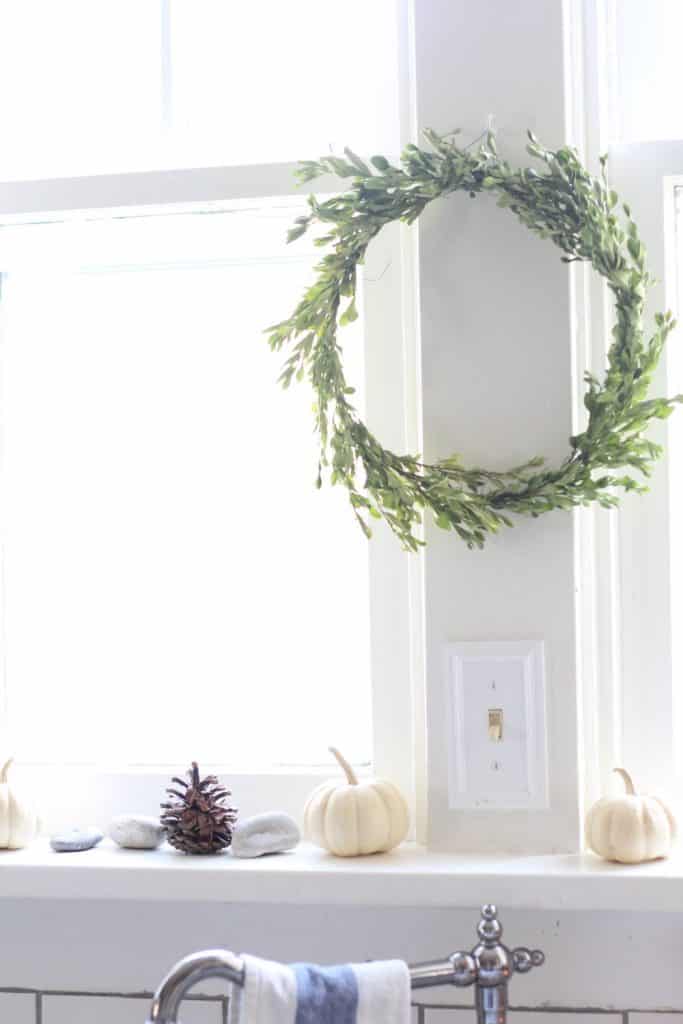 My husband is always concerned that decorating with the trends is going to look outdated in ten years. I think he is right, but the only way to prevent that is to not decorate at all.
So, if you love the farmhouse style, here are a few simple things you can add to your home without gutting it and starting over.
Old Stuff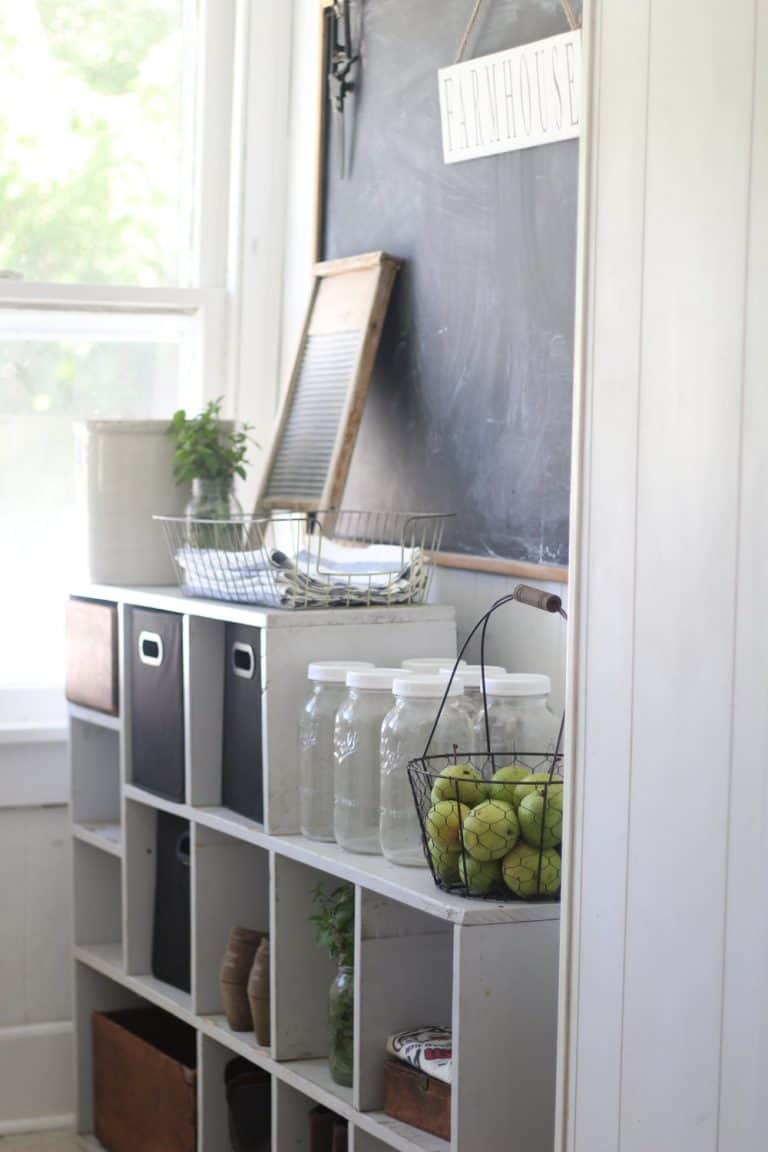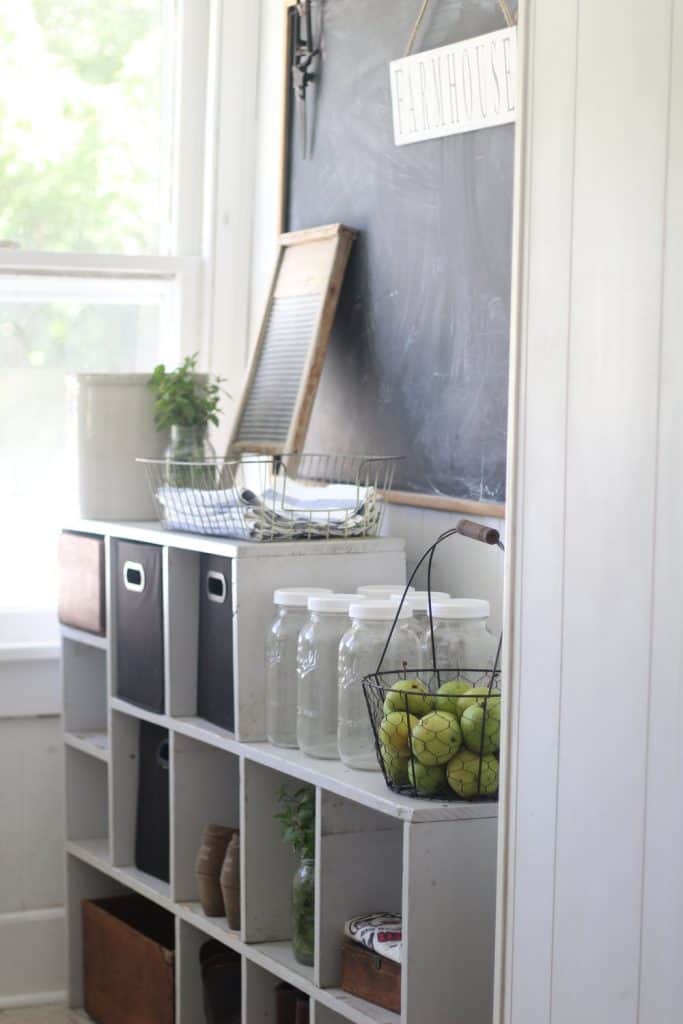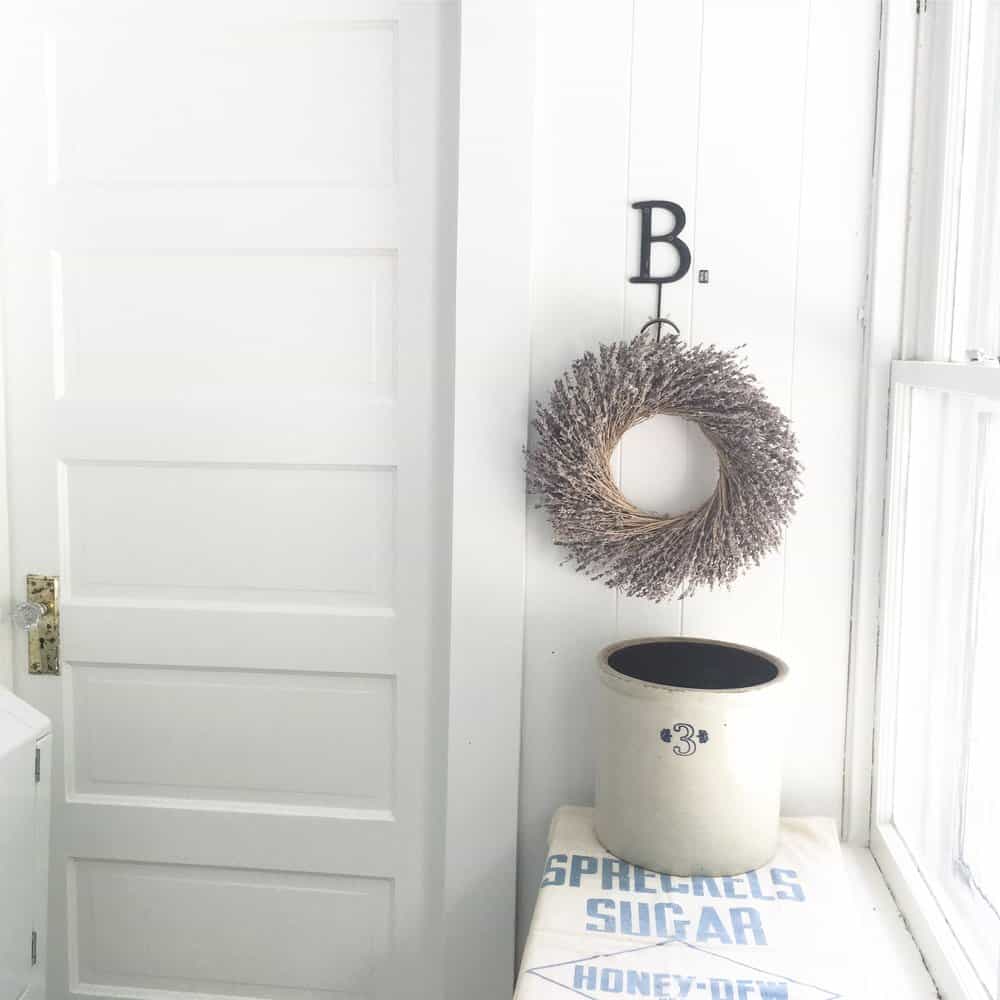 1. Old stuff – Go to the antique stores and find things that are pretty to you. I like white ironstone pitchers, old grain sacks, wooden crates, and scales.
I have read other bloggers' posts about things they like to collect, like flatware and antique furniture. This is one place where rusty and worn can actually look beautiful.
Linens and dishes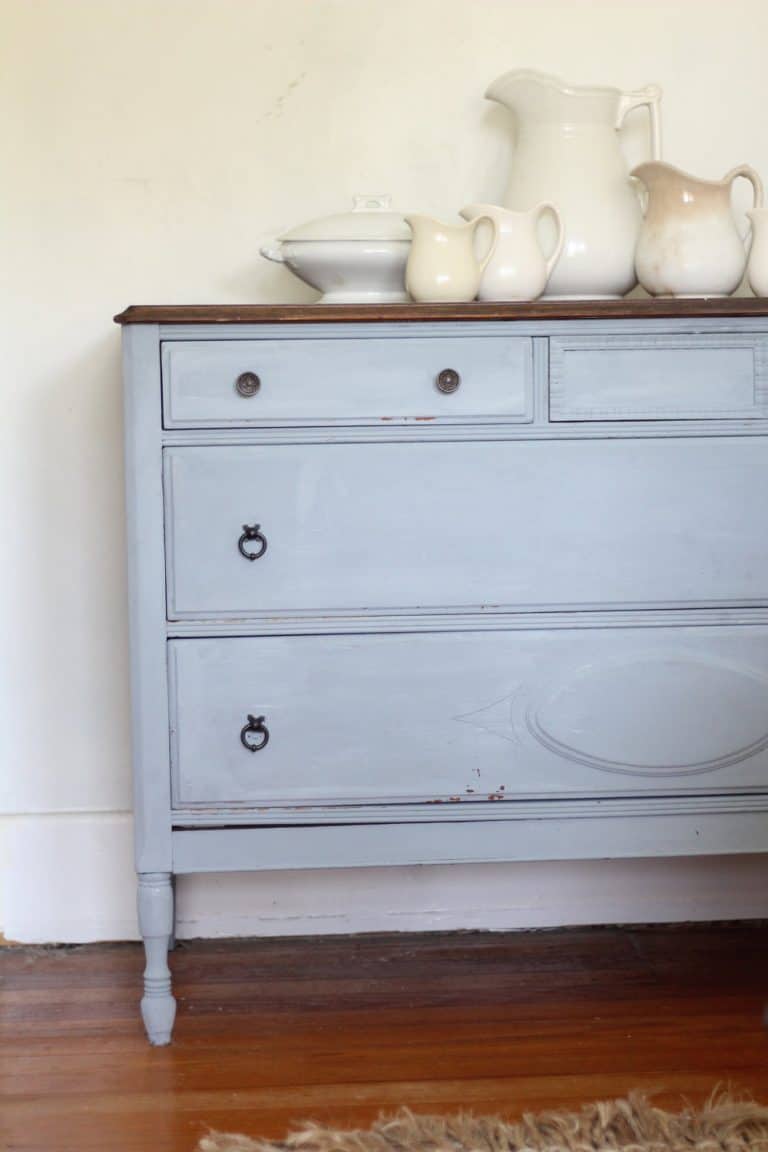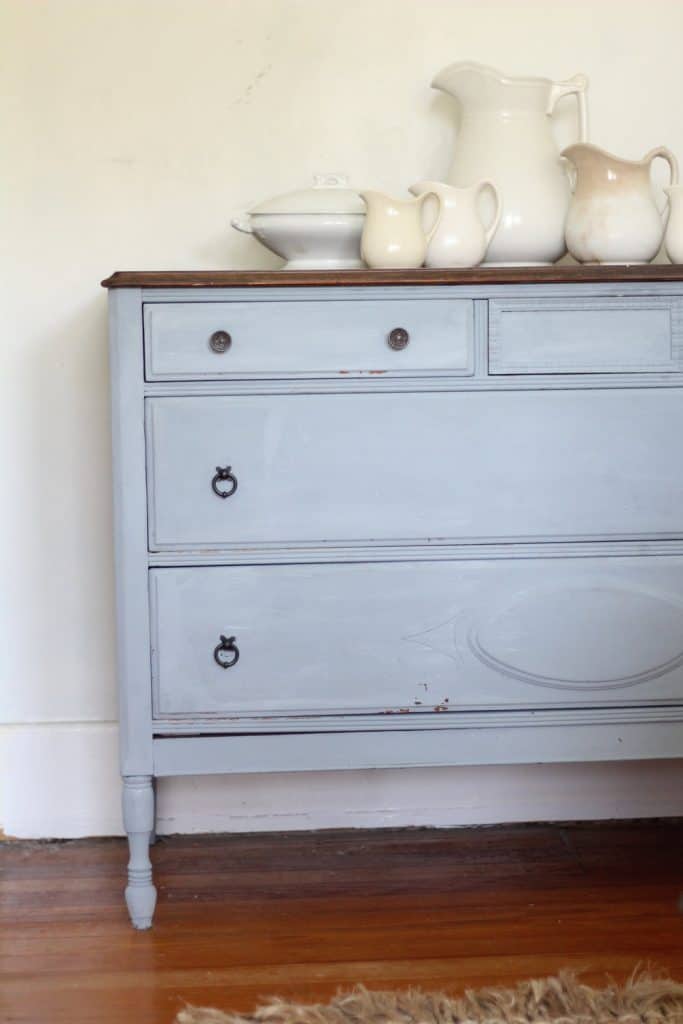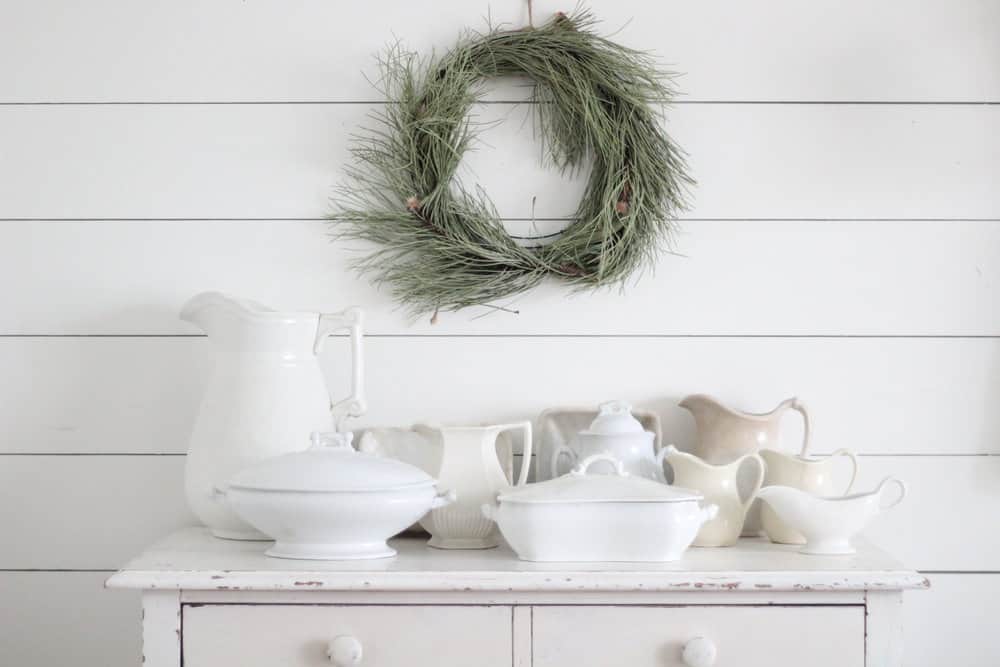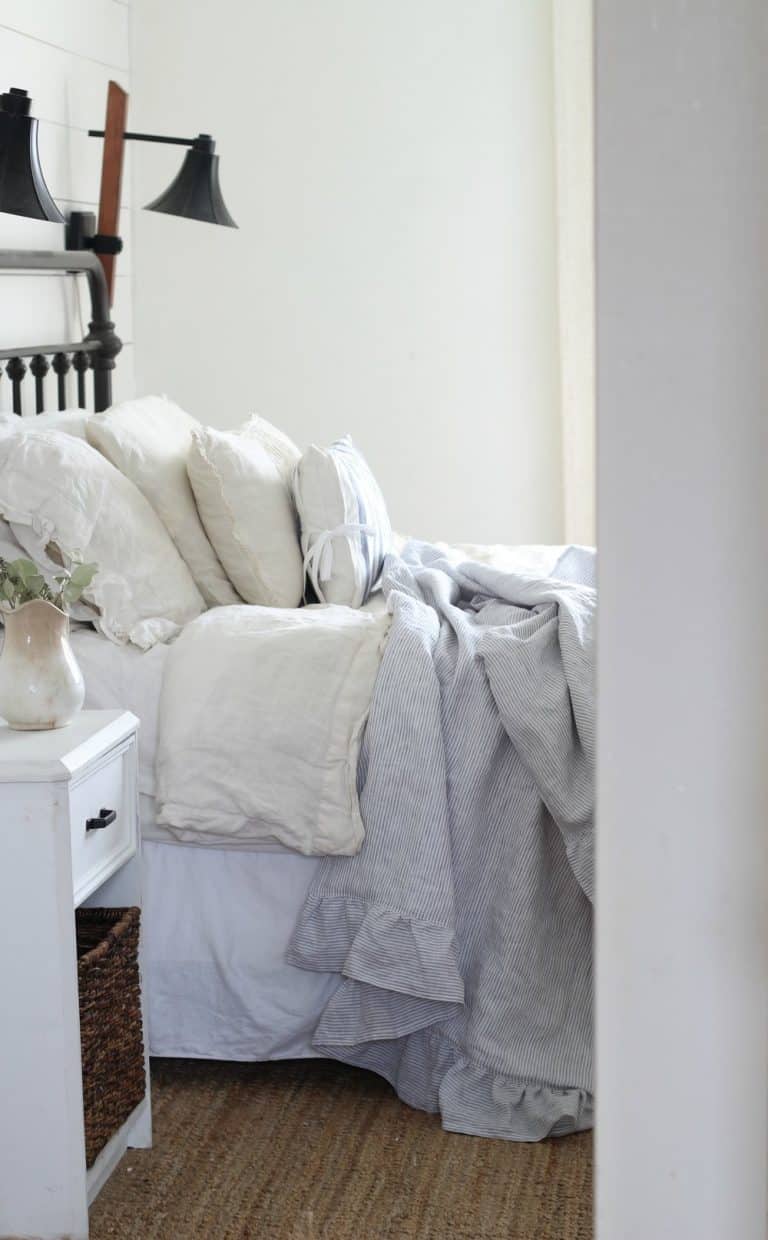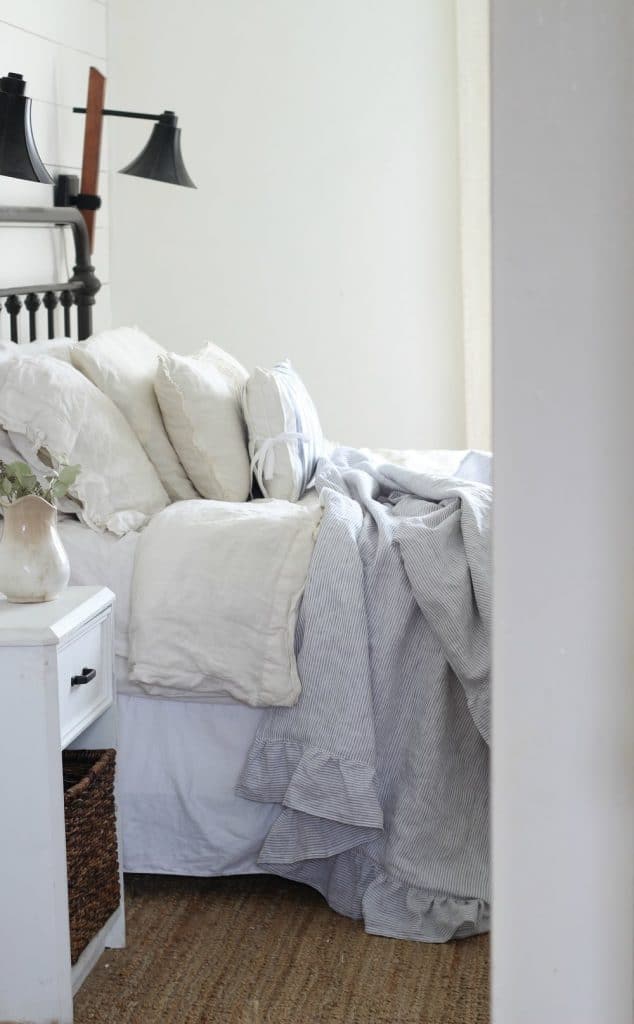 2. Linens and dishes – Things that are typically hidden away in drawers and cupboards look beautiful displayed when you're trying to add a little farmhouse style.
I like this article where Miss Mustard Seed talks about decorating with vintage linens. Also, pretty white plates and bowls look beautiful on a hutch or open shelving. Keep your eyes out for creamer pitchers, gravy boats, rolling pins, and soup tureens.
Chalkboards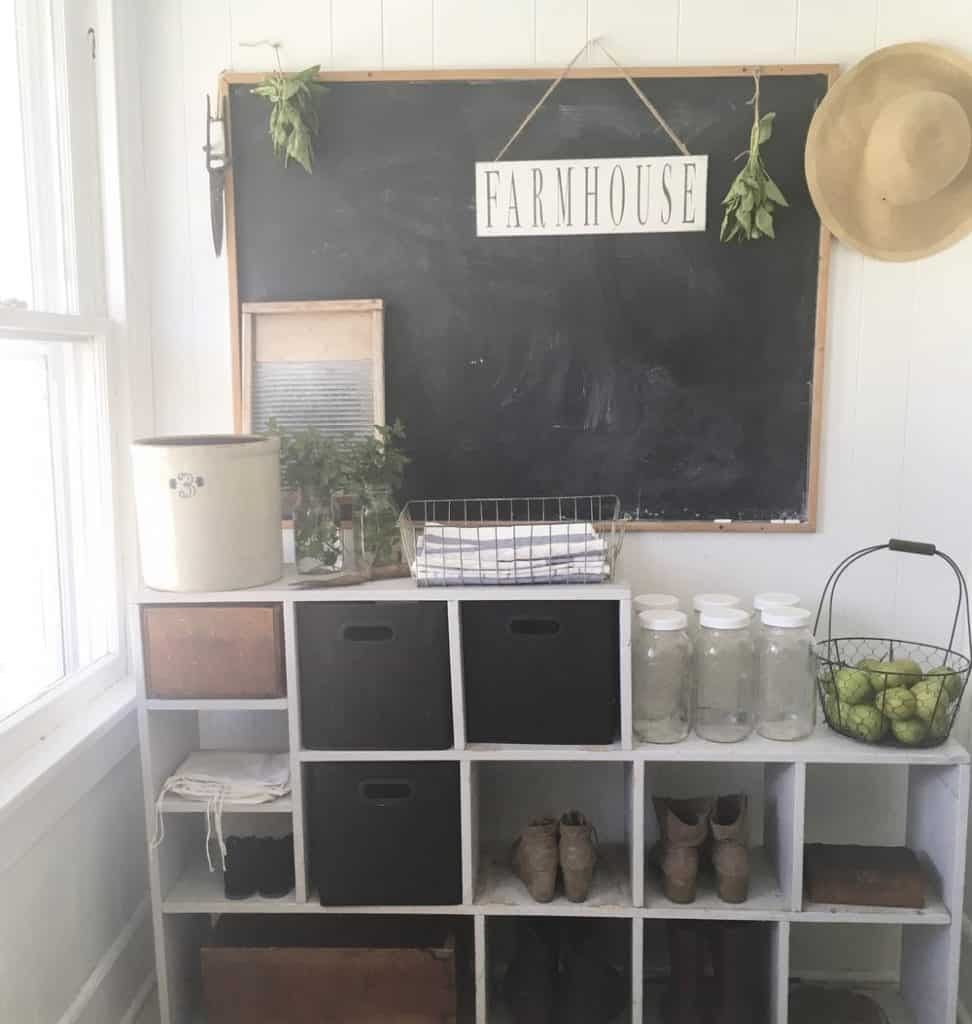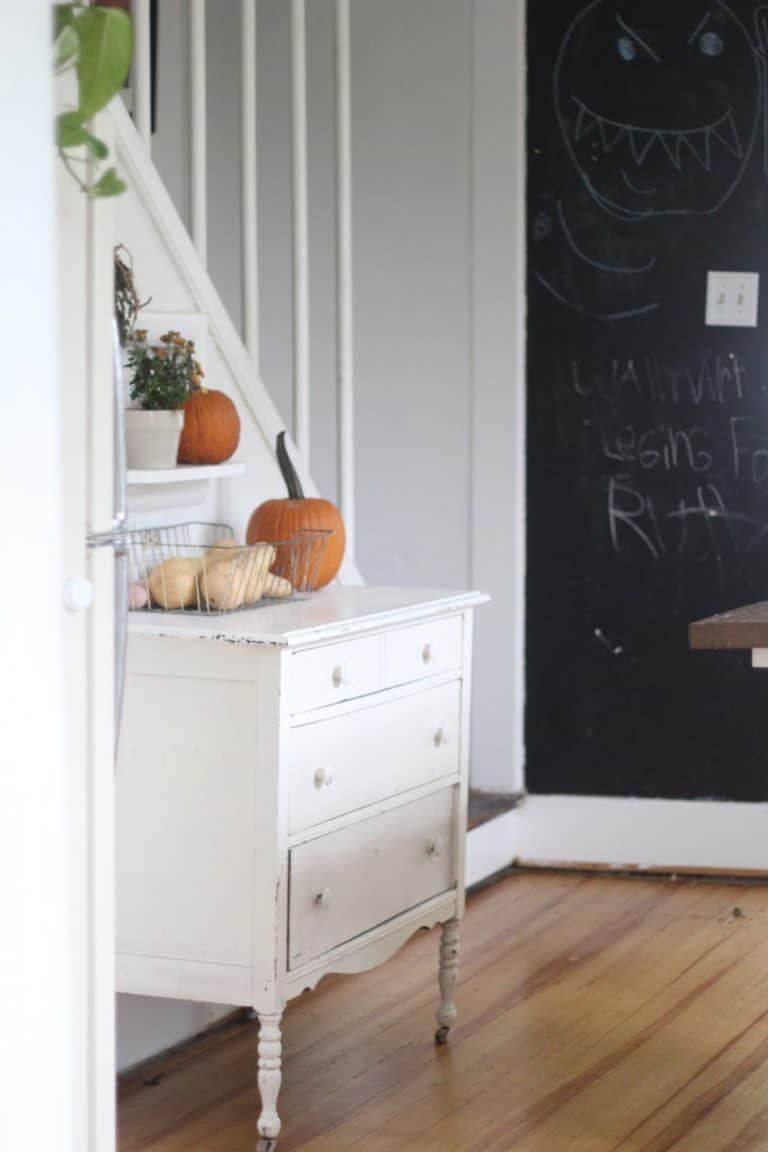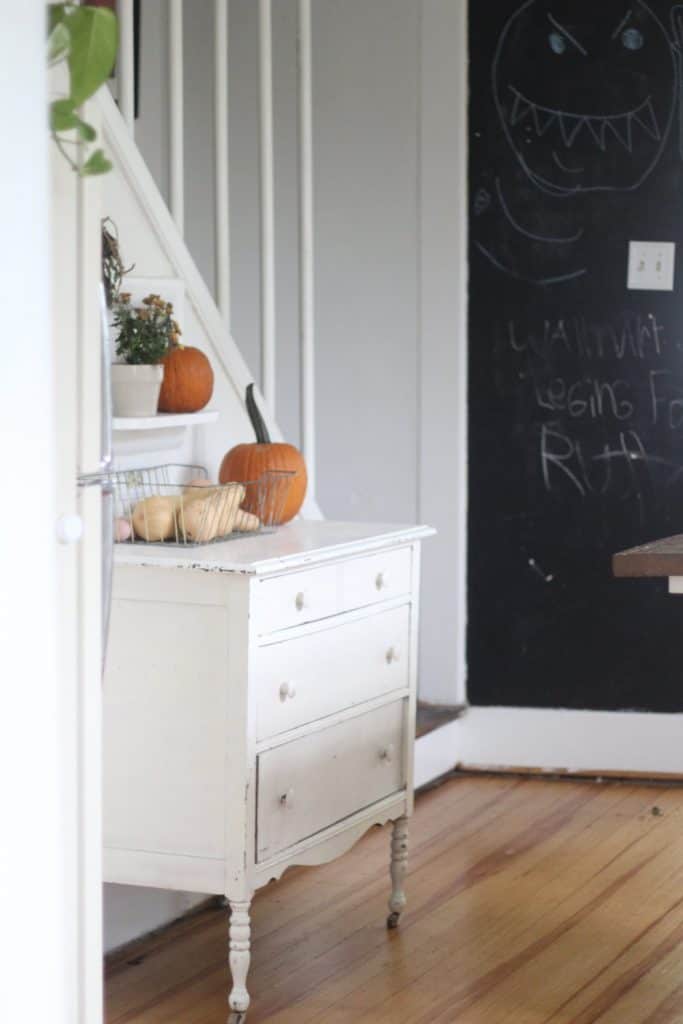 3. Chalkboards – Now I know chalkboards will eventually go out of style, but I am still loving them over here. I have them on the back of my cabinet doors for recipes, in our mudroom for notes and doodling and even on one whole wall in the kitchen.
They are convenient for notes, sure, but mostly I think they give a room that laid back feel that looks so lovely with the farmhouse style of decorating. When I do get sick of it, I can just paint over it.
Plants and fresh cut flowers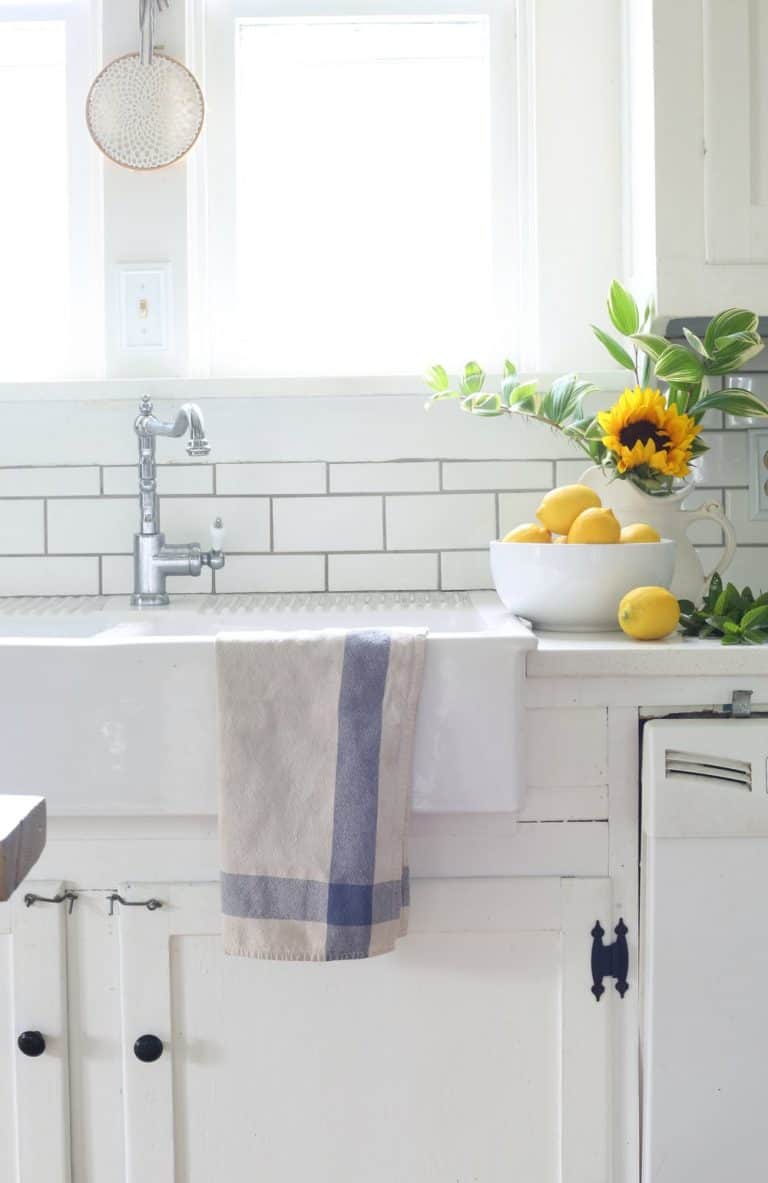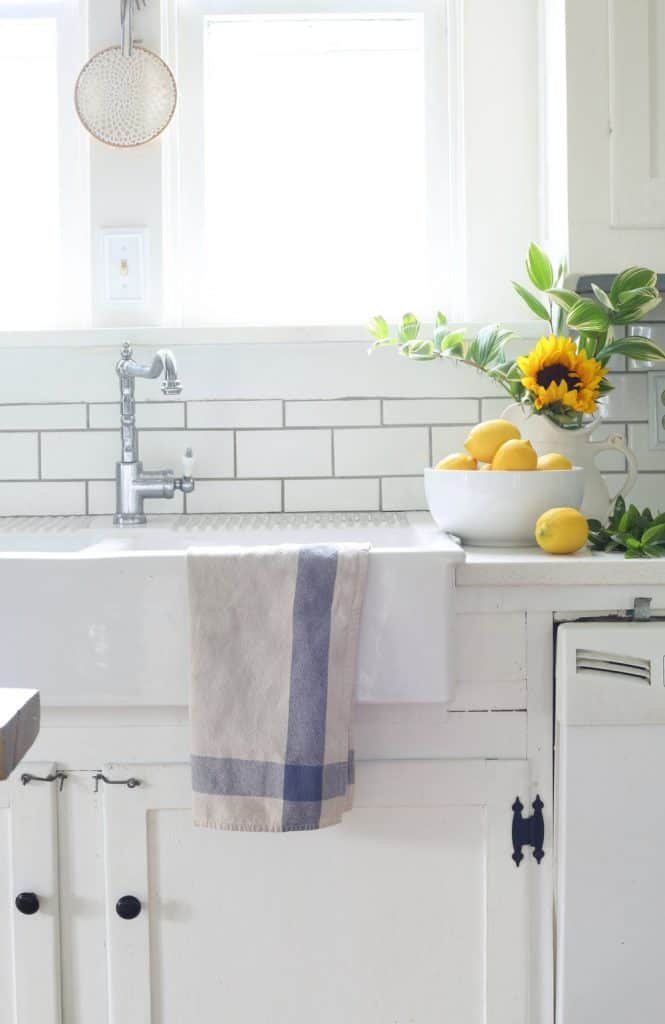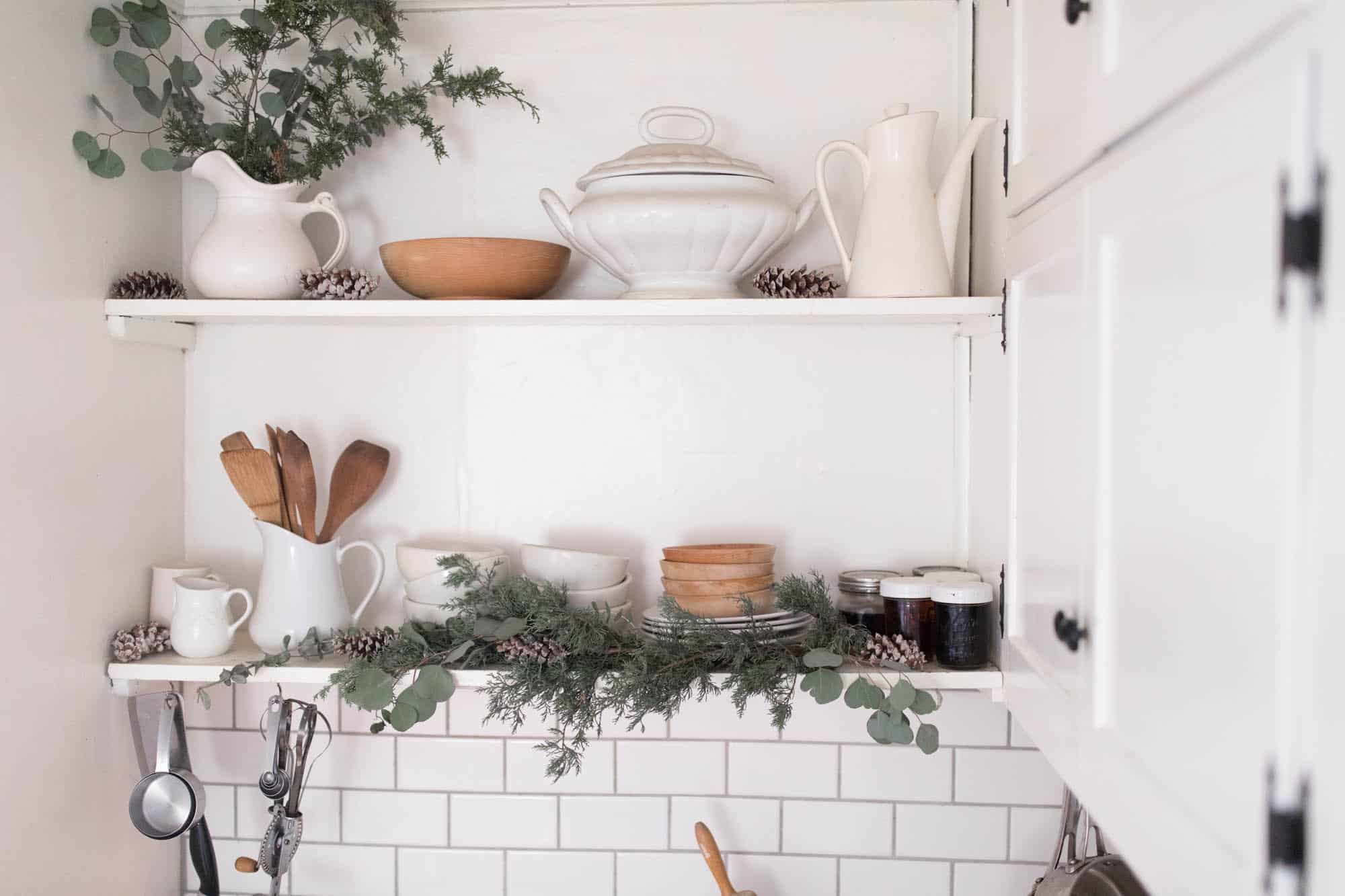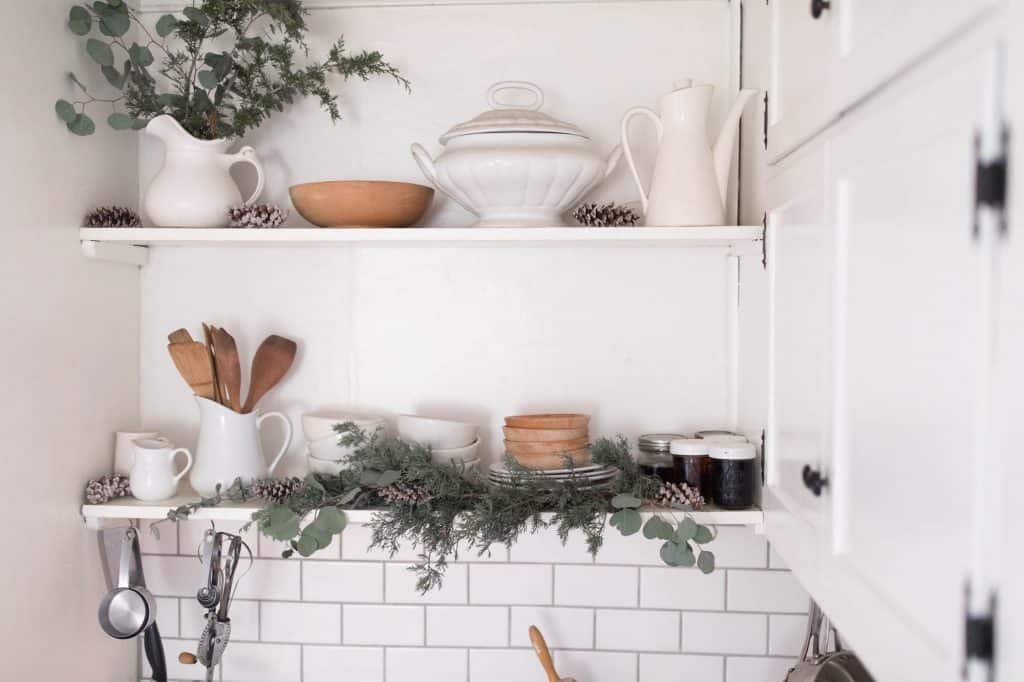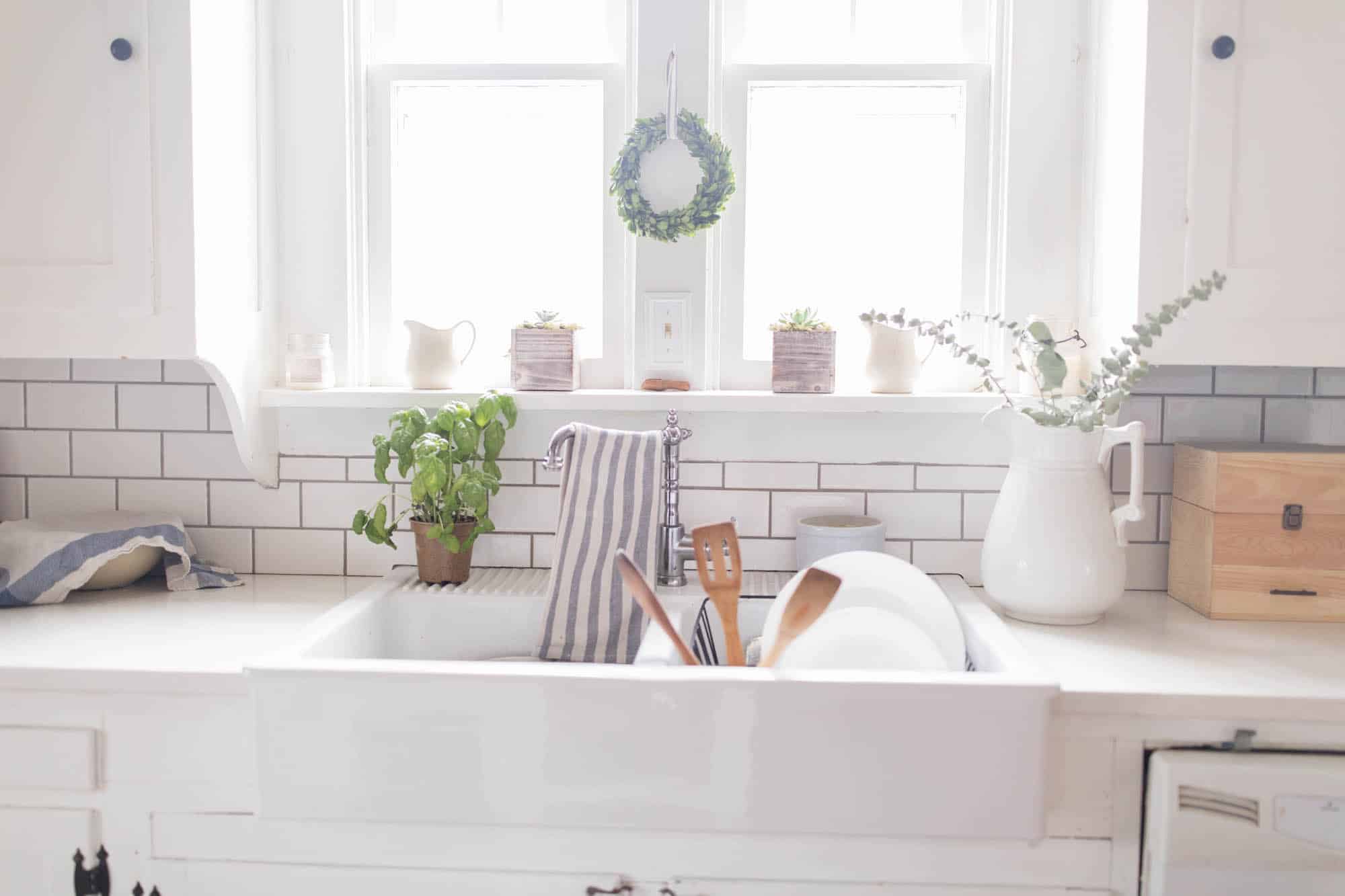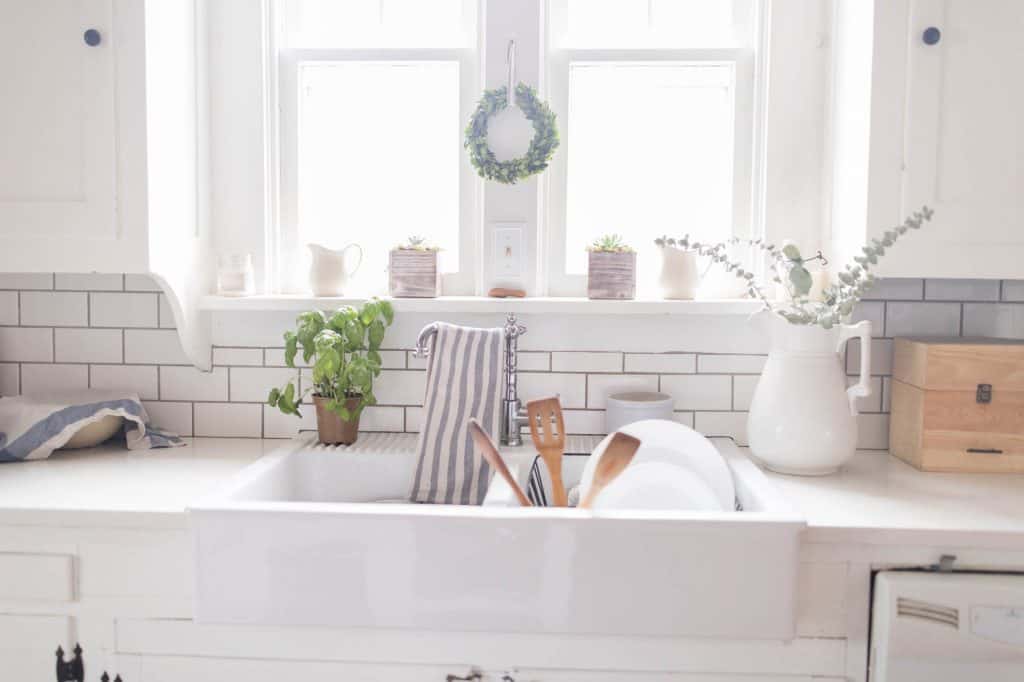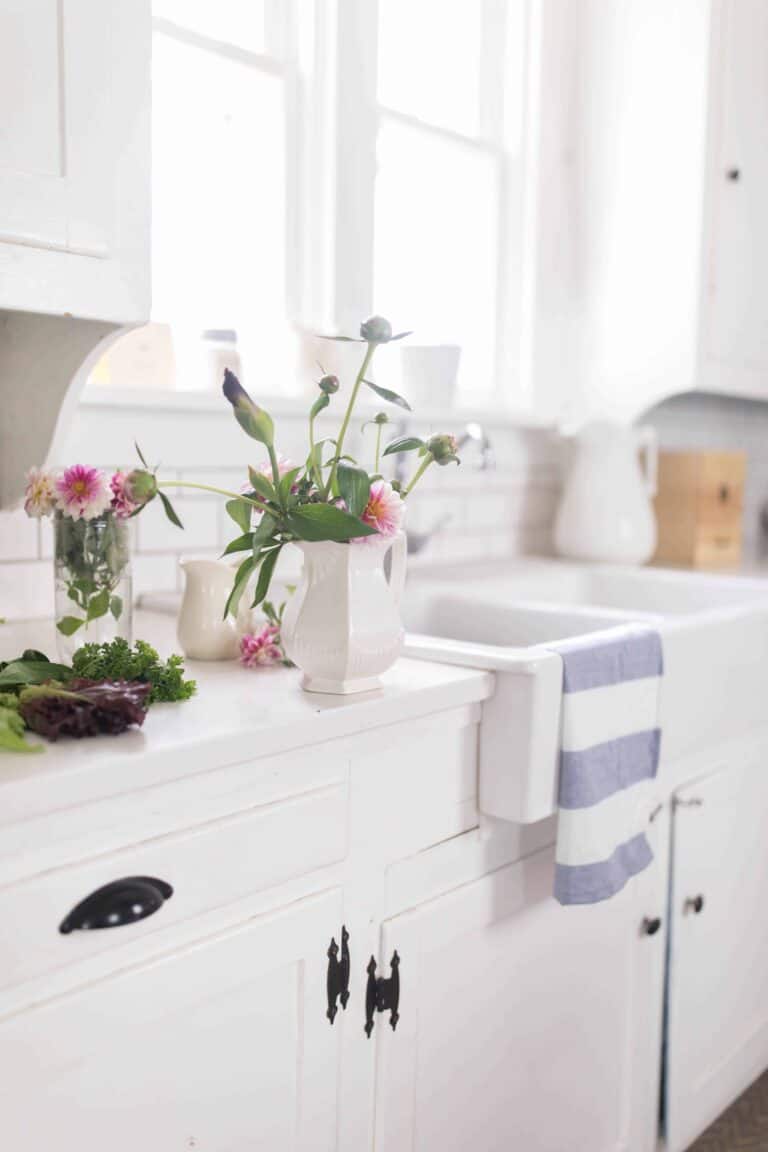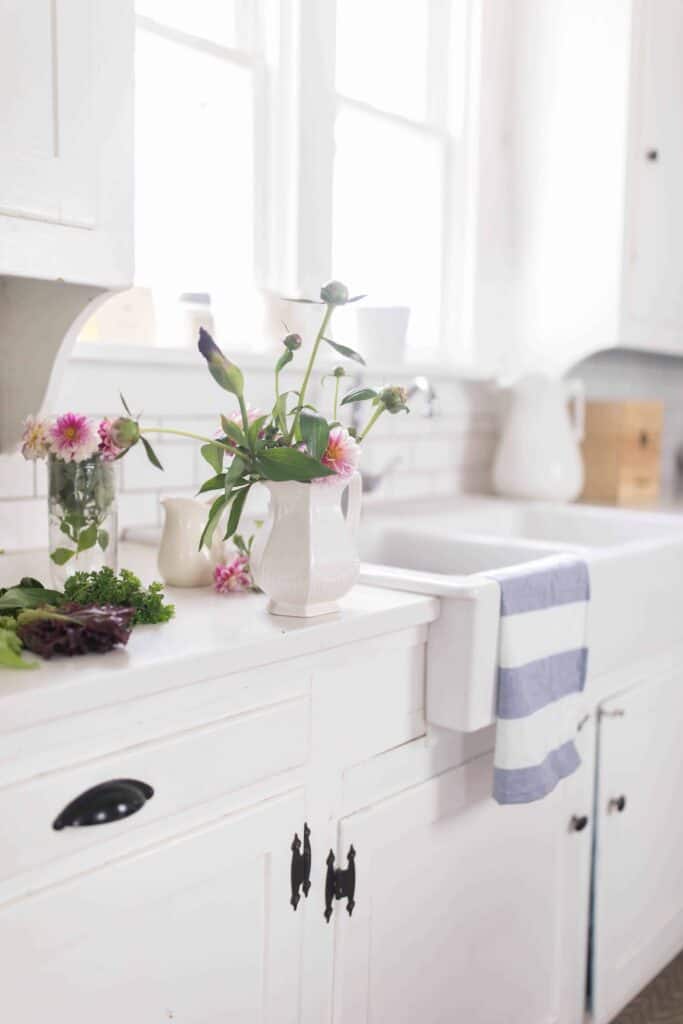 4. Plants and fresh cut flowers – They are natural and pretty and actually look beautiful with all decorating styles. If you take care of them, a bouquet of daisies and sunflowers can last weeks.
For the freshness and beauty flowers add, it is ten bucks well spent. I let out a happy little sigh every time I pass by an arrangement of blooms in a mason jar. Tuck in some mint or basil for a little extra green.
I have a post where I share my tips for how to create a beautiful floral arrangement HERE.
Displaying food and utensils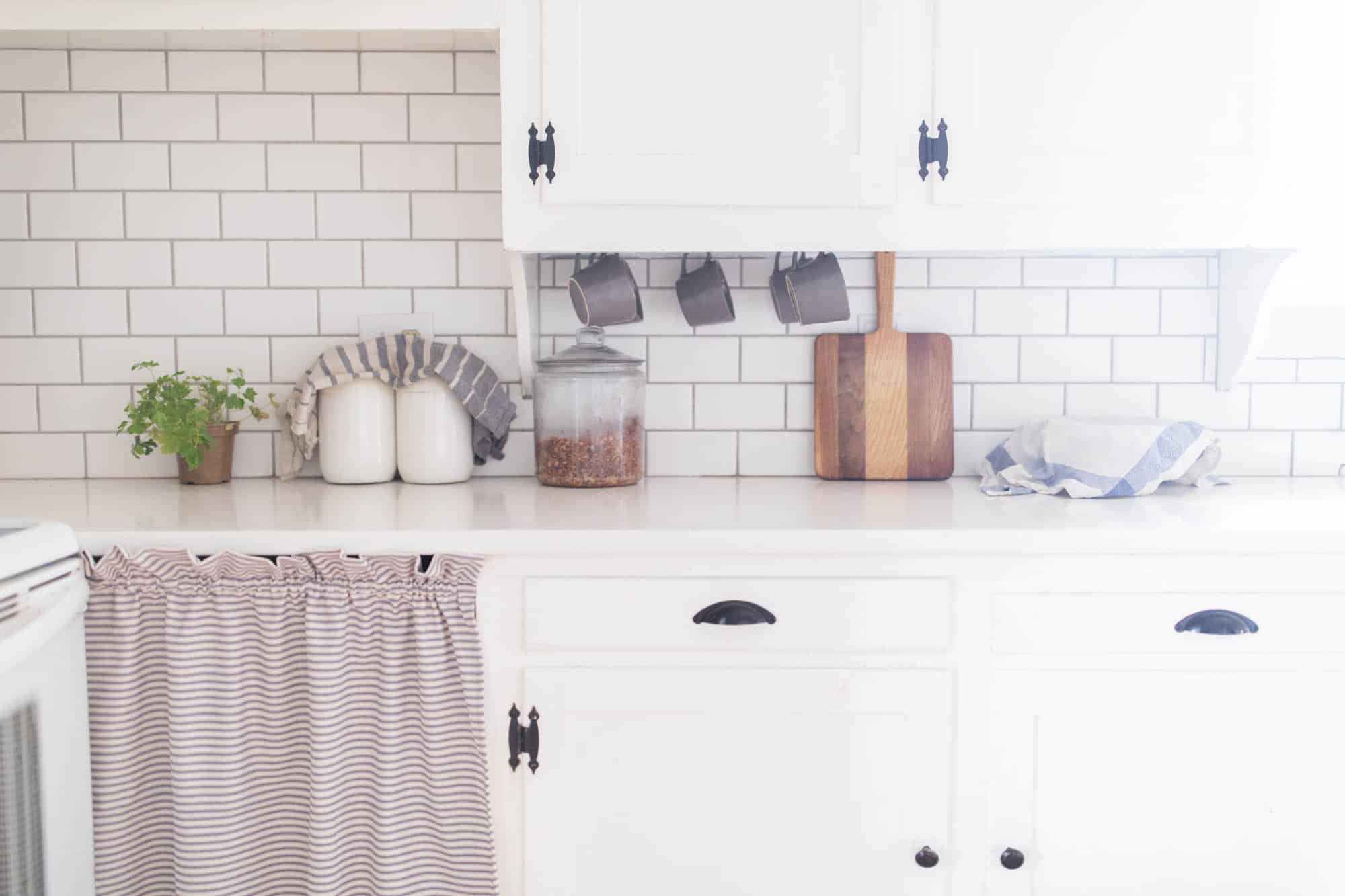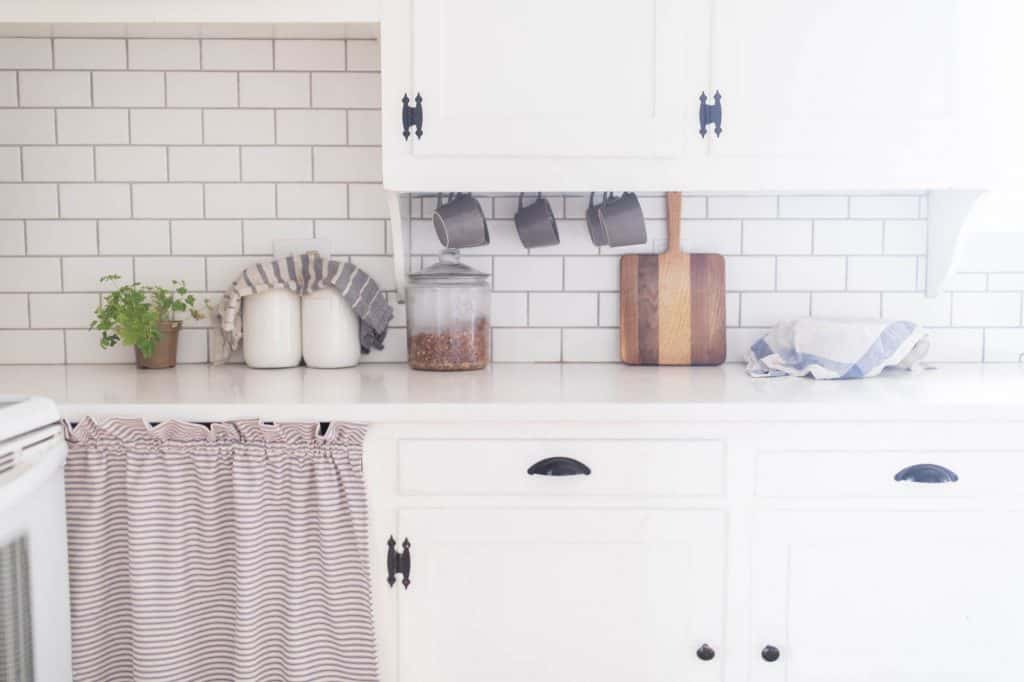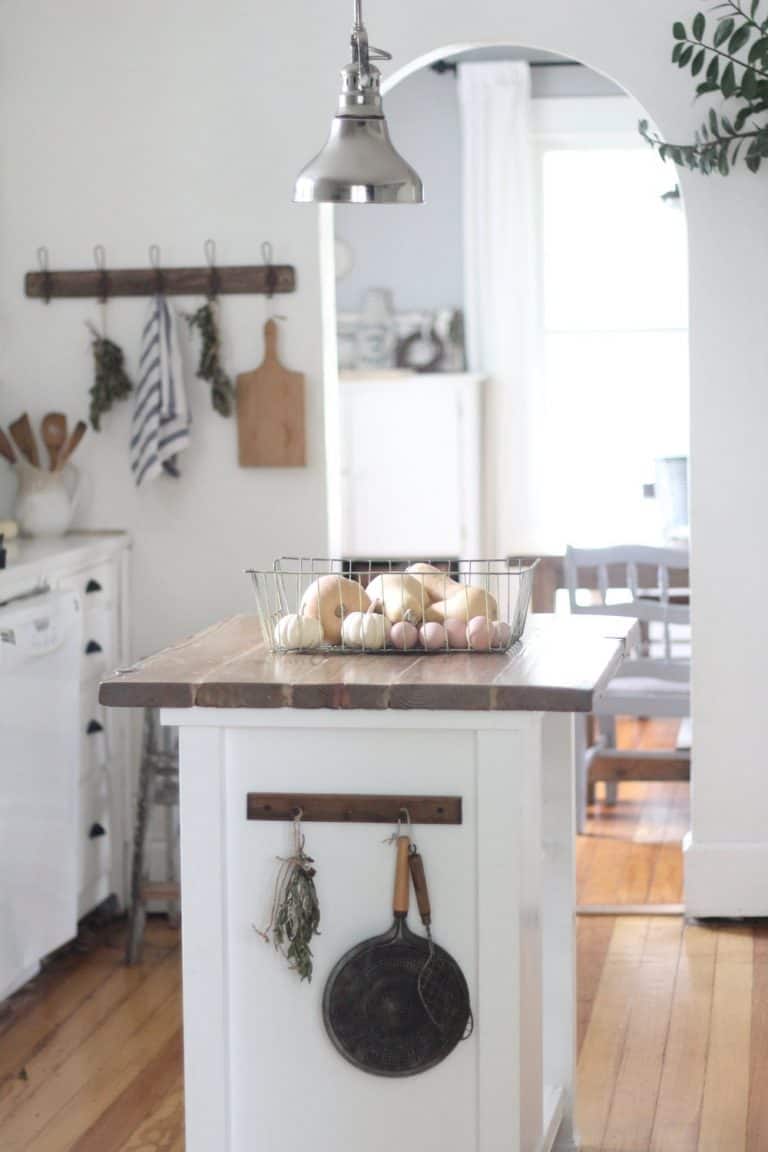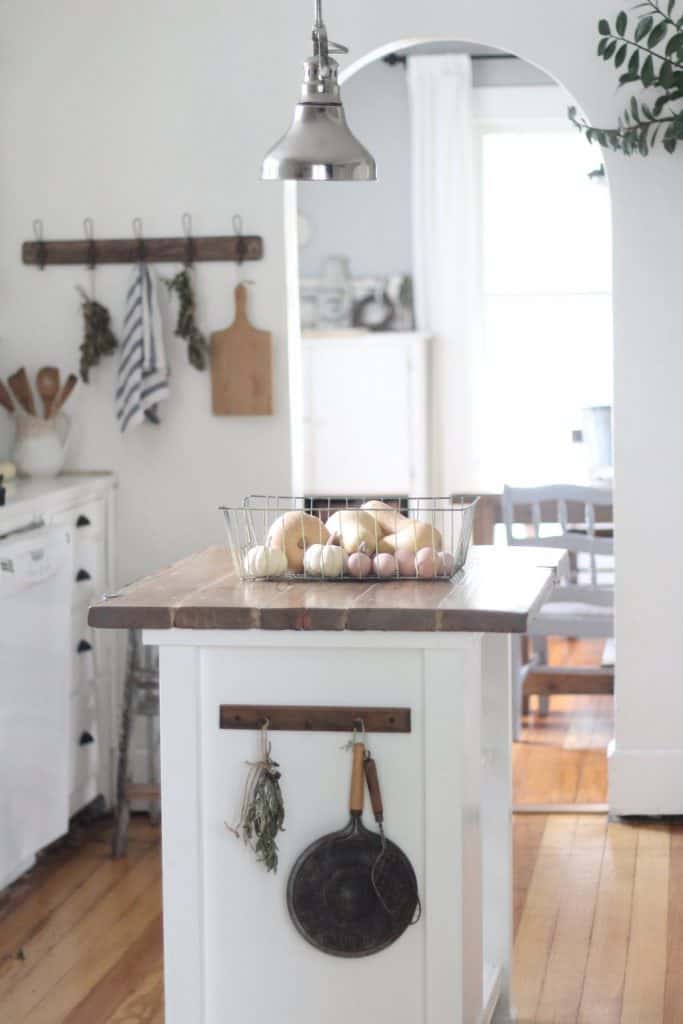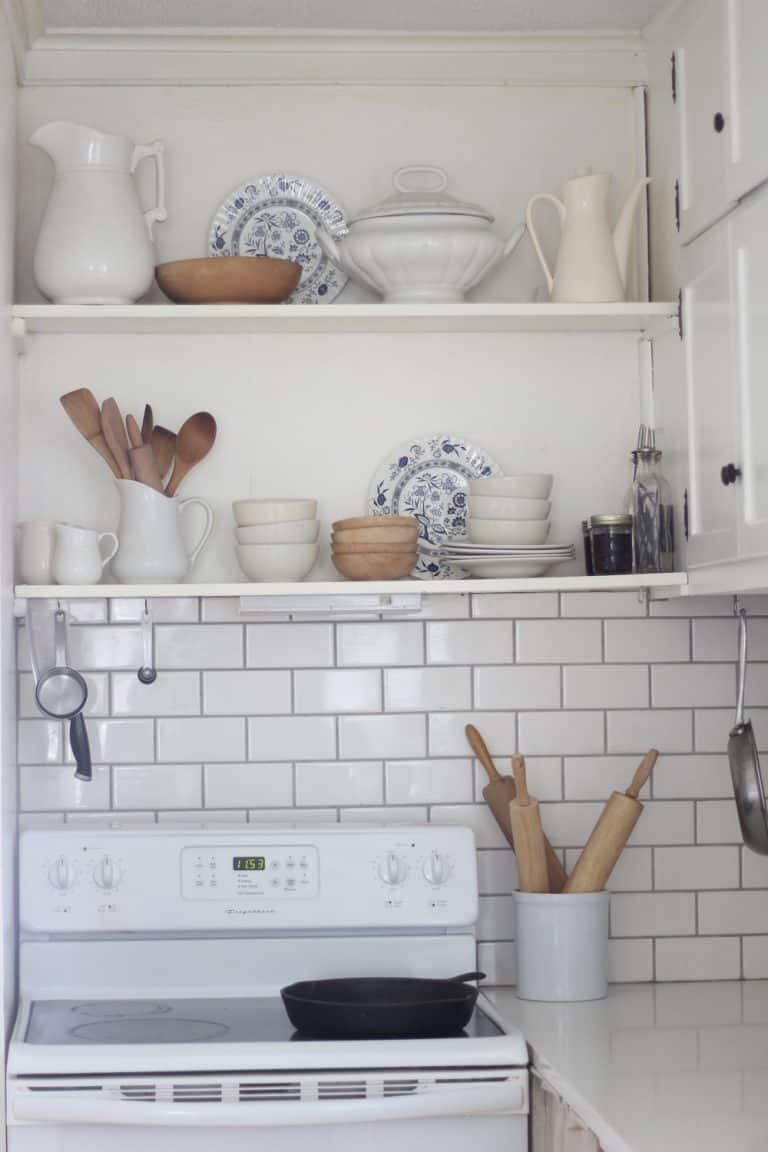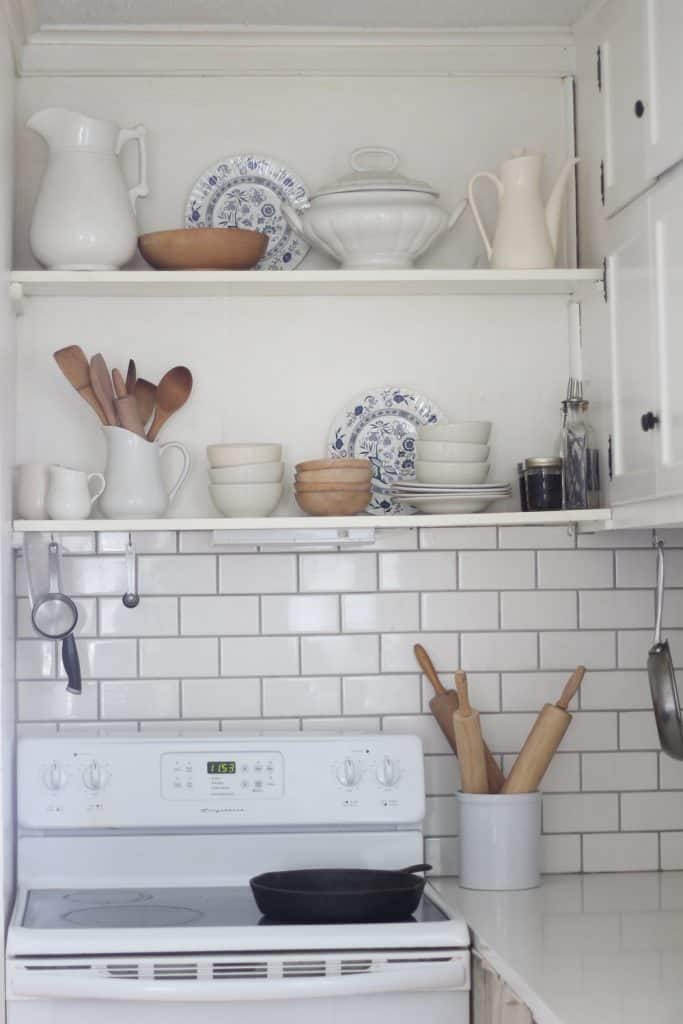 5. Displaying food and utensils –
Put glass jars with grains, dry beans, and baking supplies on display.
Fill wire and wicker baskets with fruit and potatoes.
Put your wooden utensils in a vintage crock and leave them out on your counter.
I guess in a lot of ways farmhouse style is about appreciating the mundane and finding beauty in the ordinary.
Neutral paint colors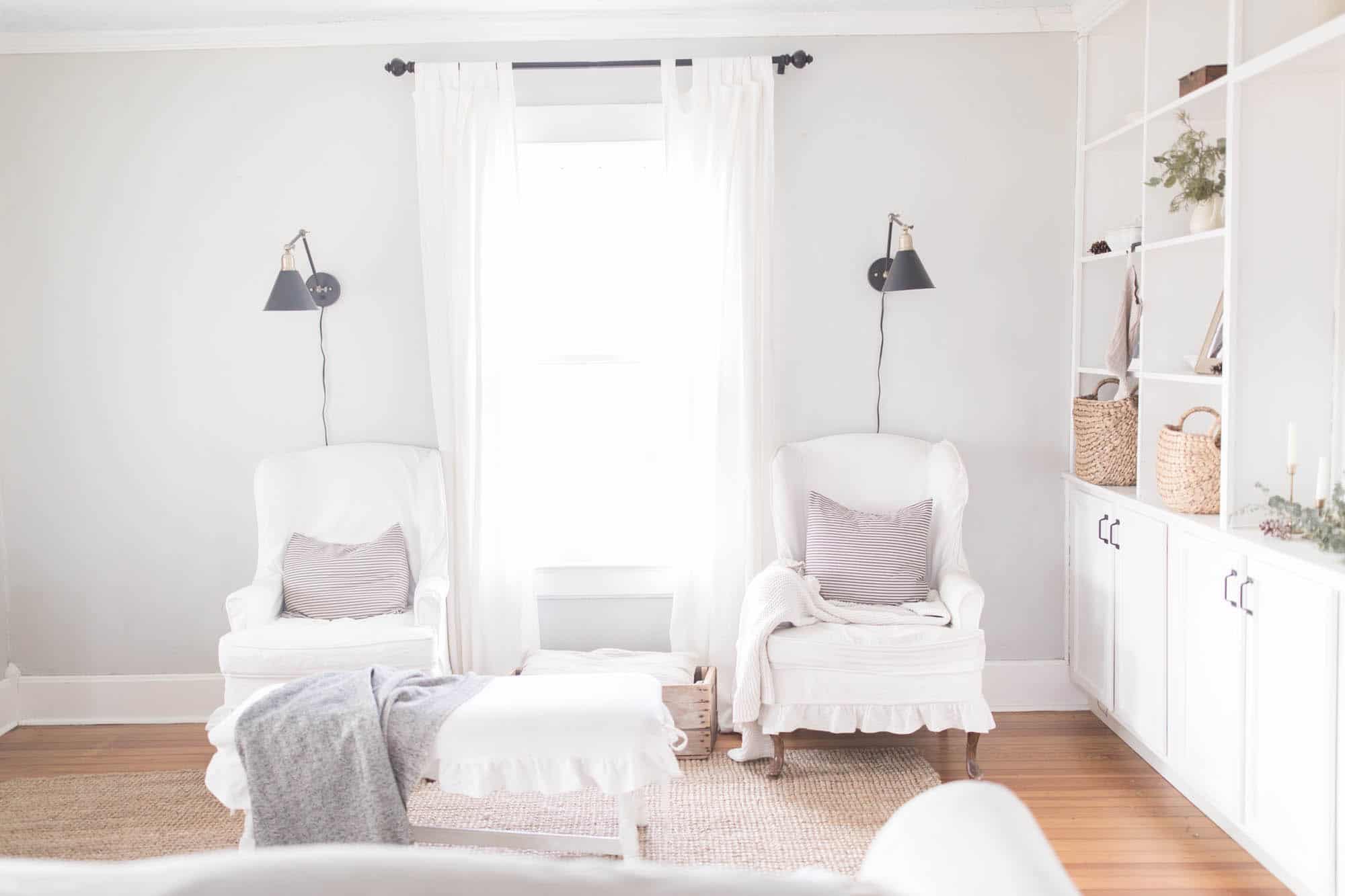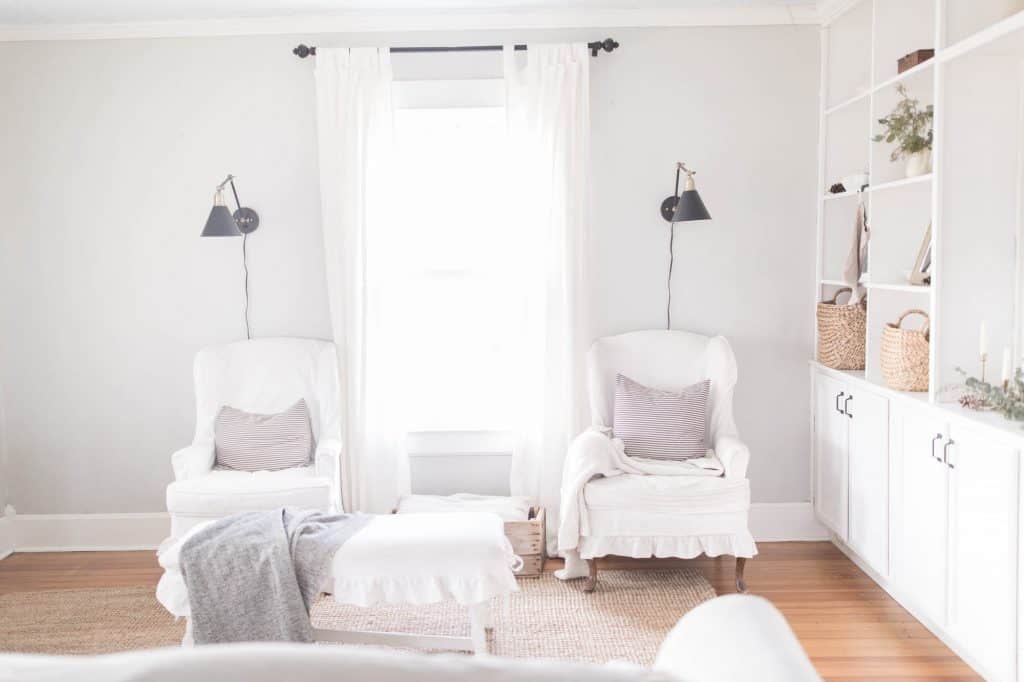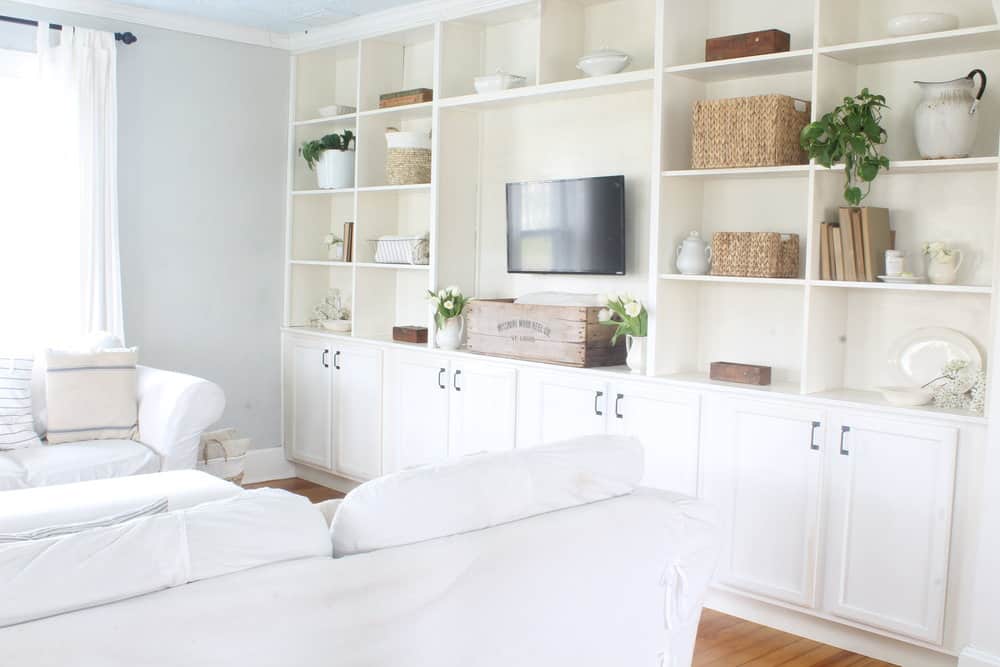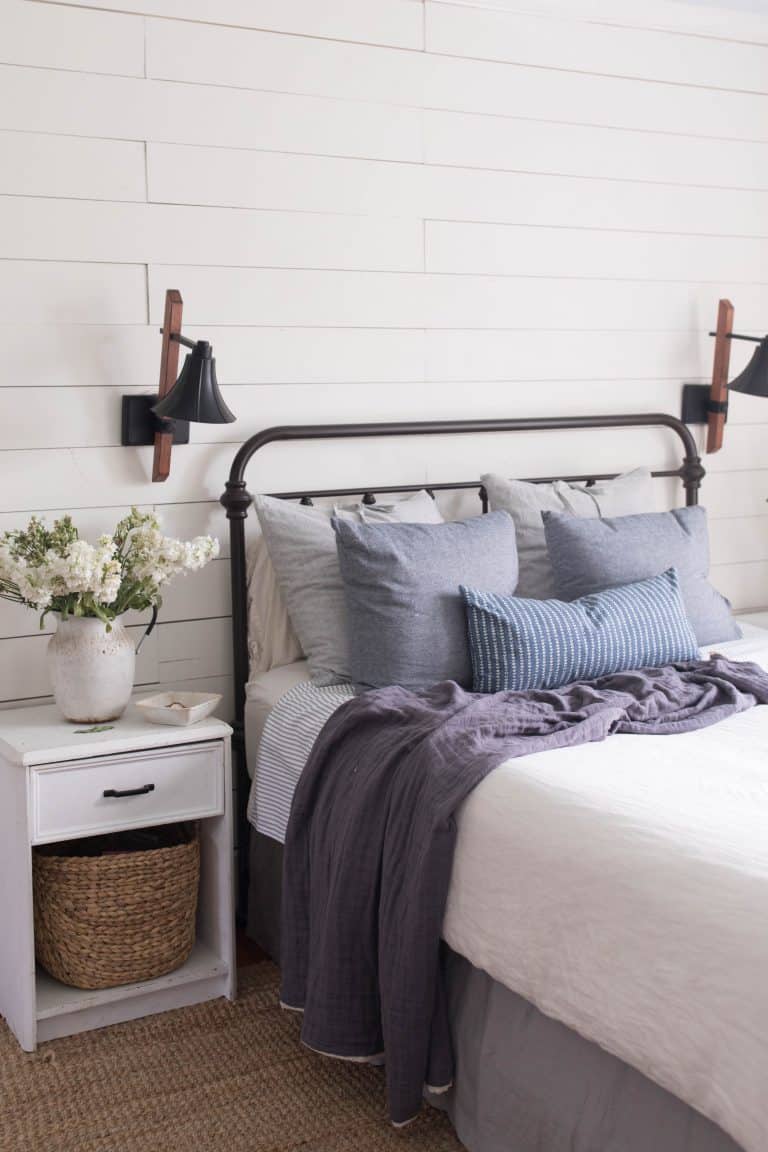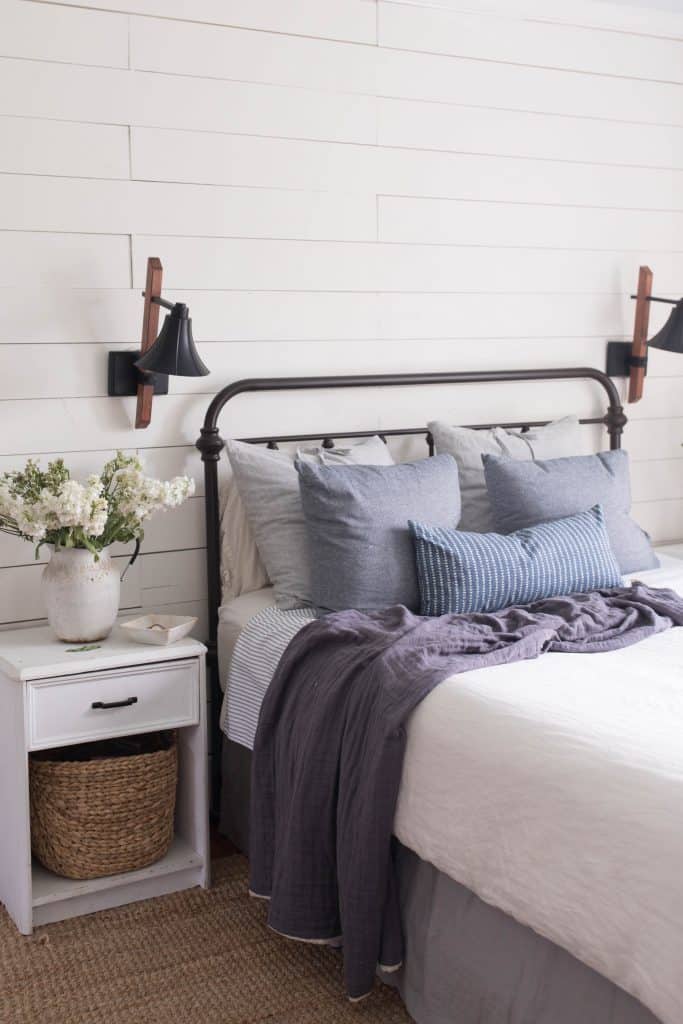 6. Neutral paint colors – Does this count as remodeling?
It only takes an afternoon and 30 bucks to completely transform a room, so I am putting this in the "worth the effort and money" category.
This one thing alone will do the most to help you get the look. Shades of gray, soft blues and white look lovely among chippy furniture, vintage quilts, ironstone pitchers and fresh cut flowers.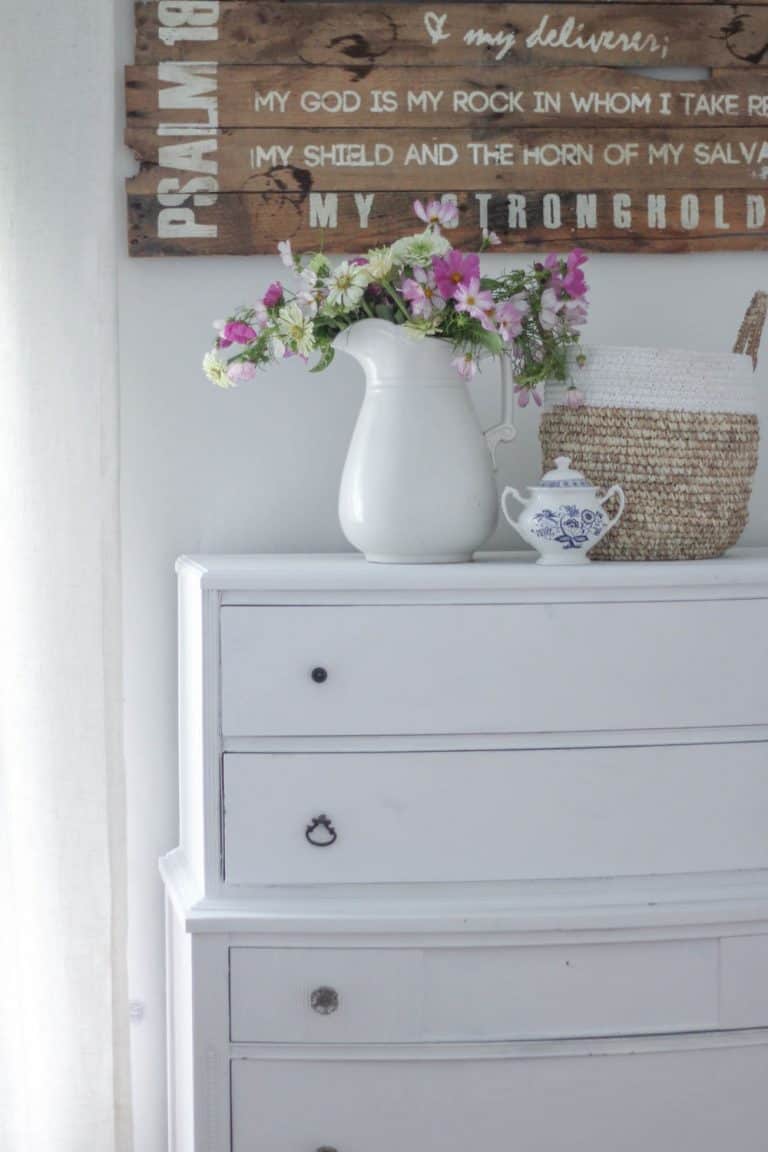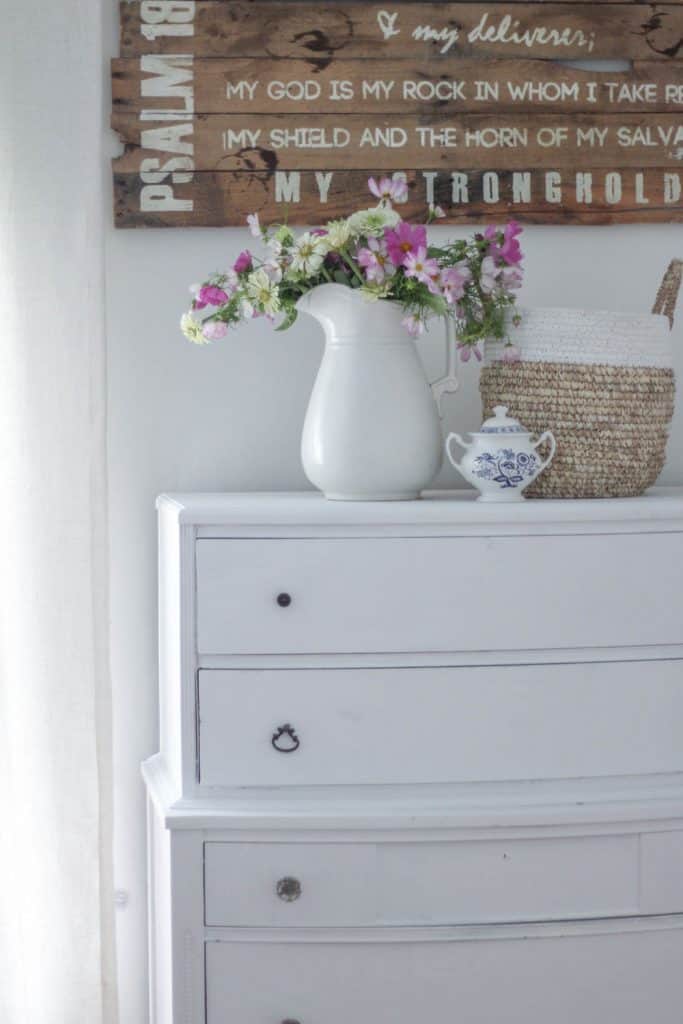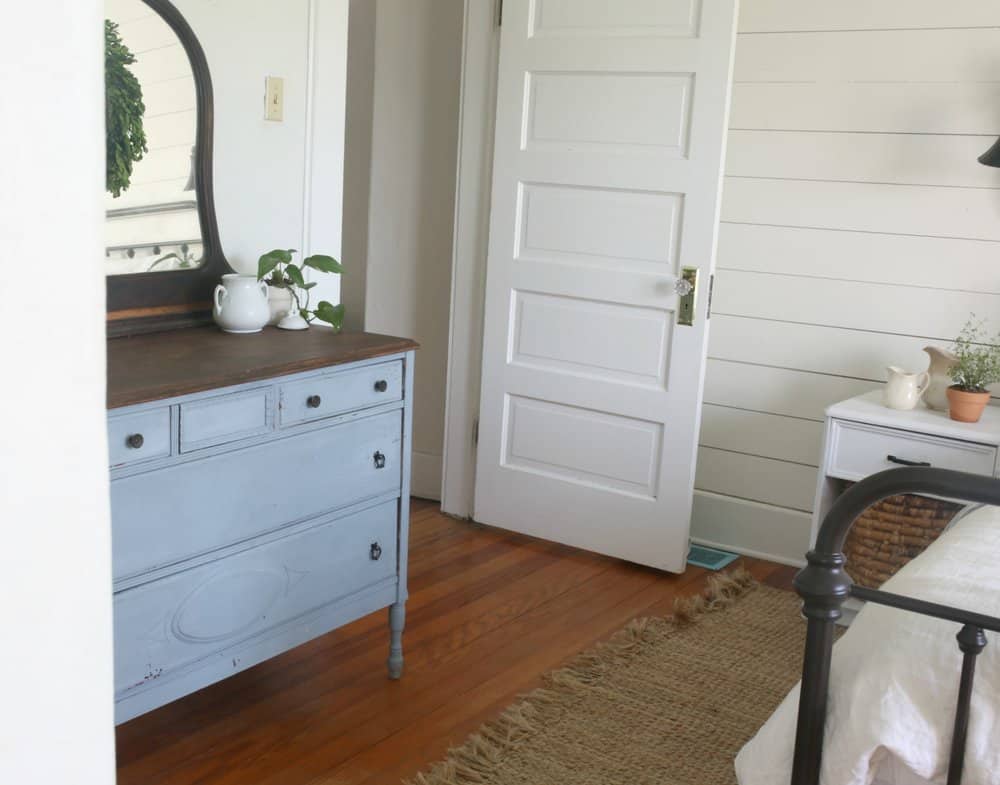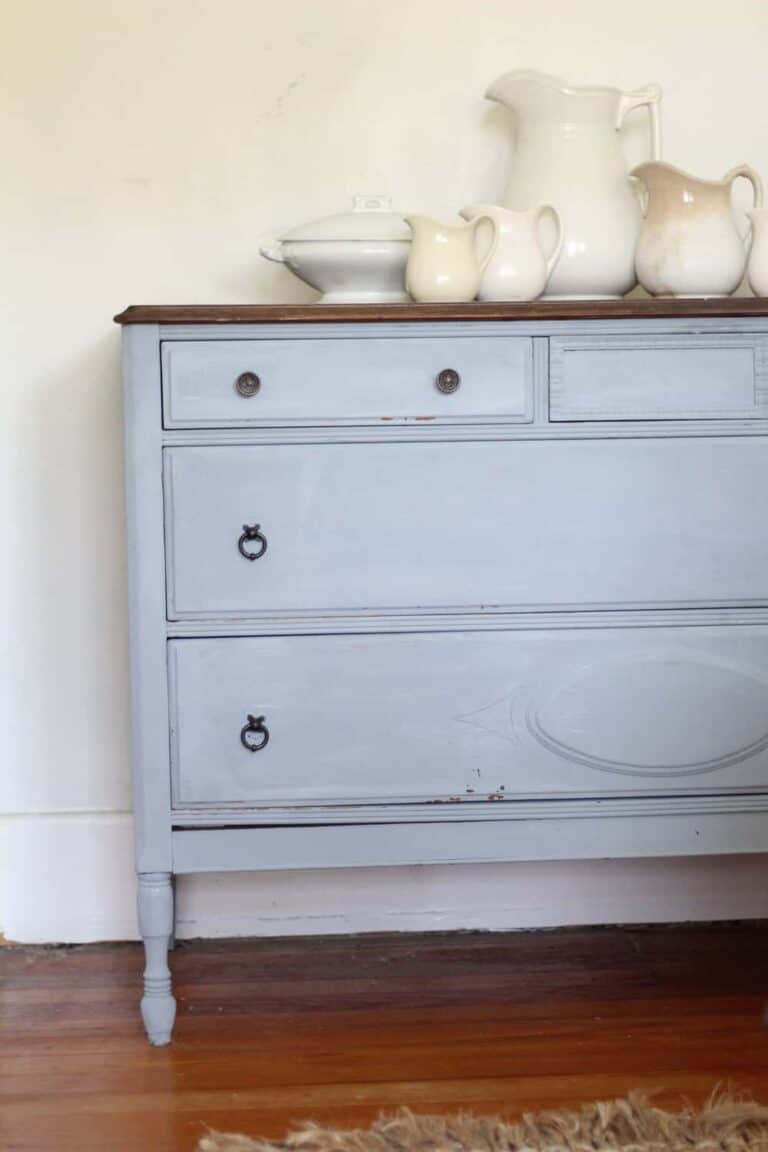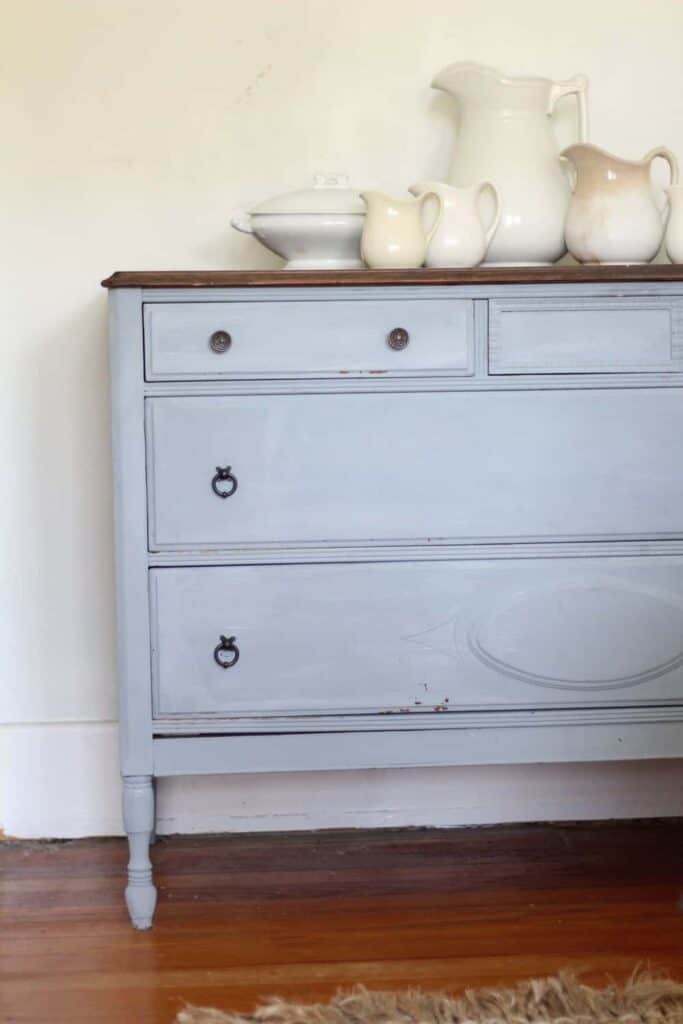 7. Painted furniture- A lot of people are adamantly against this trend, but if it gives a piece a new life and makes you love it more why not go for it?
Matte finishes are better suited for a farmhouse, so learn how to use milk paint or chalk paint.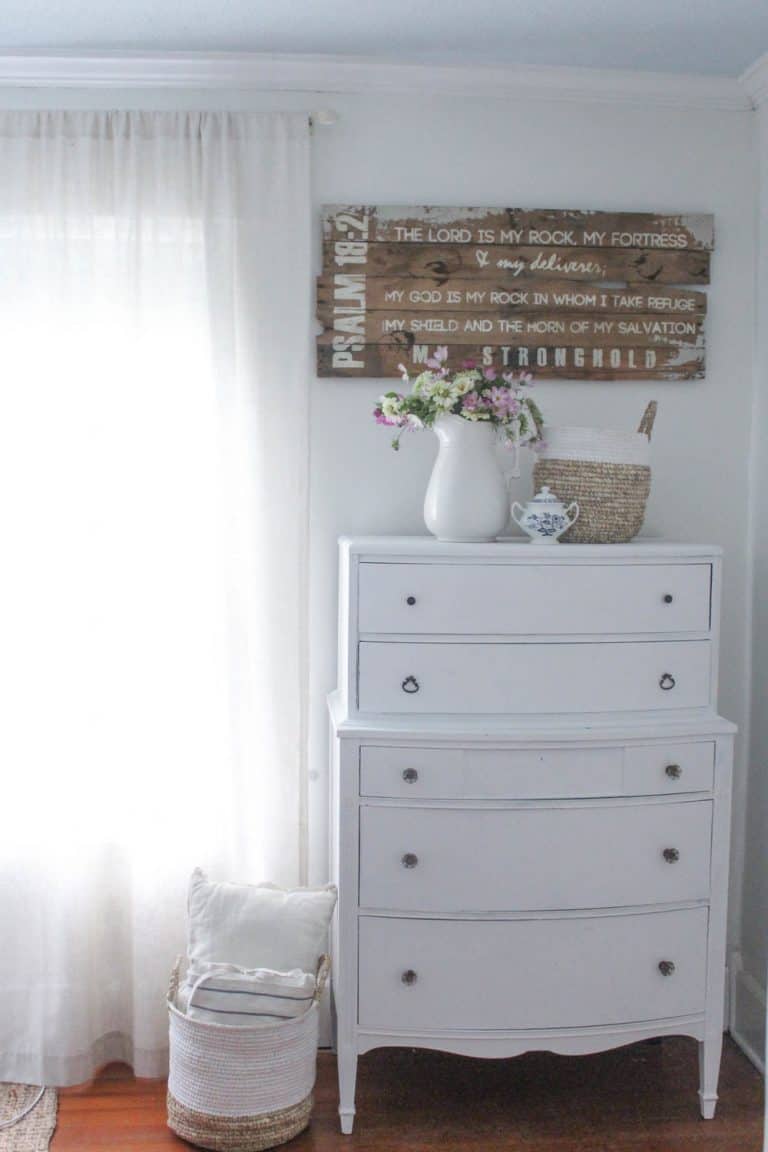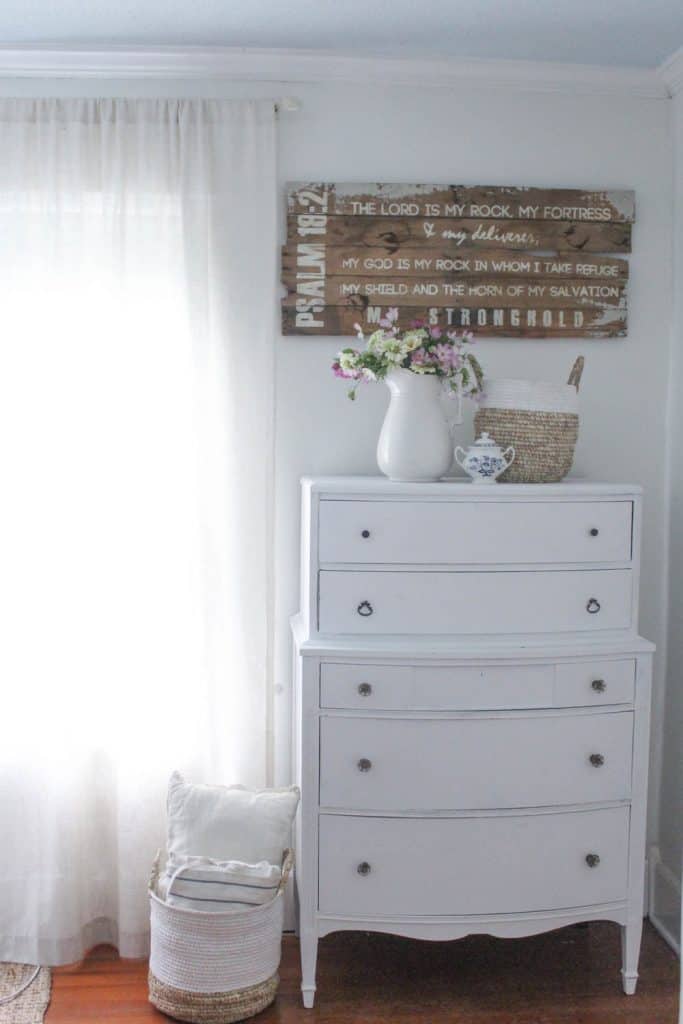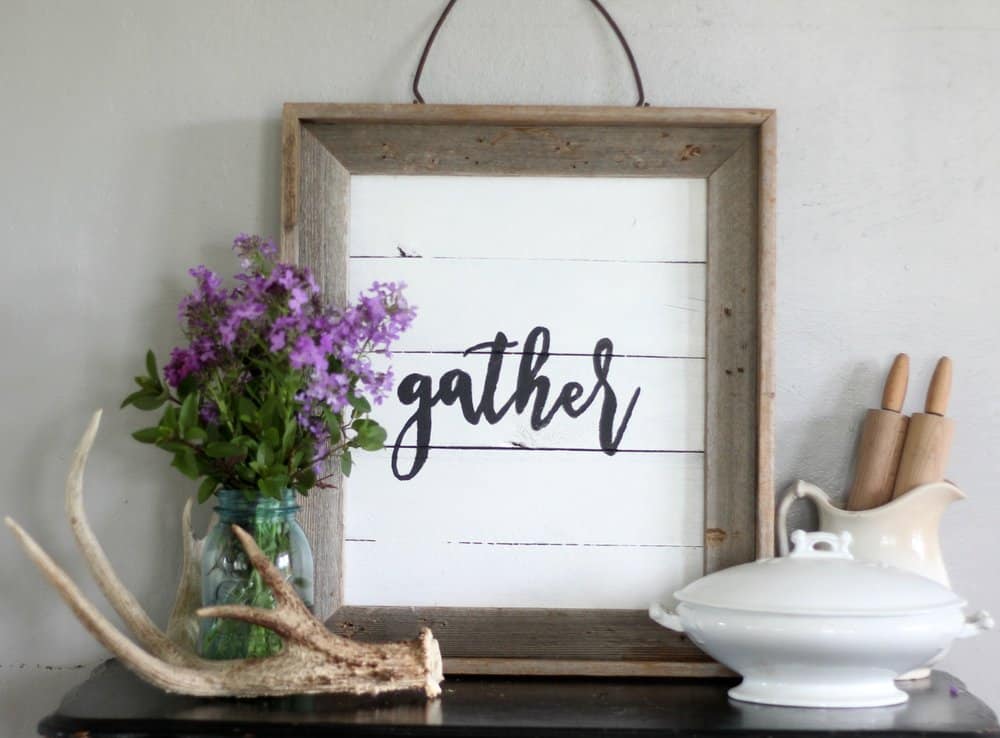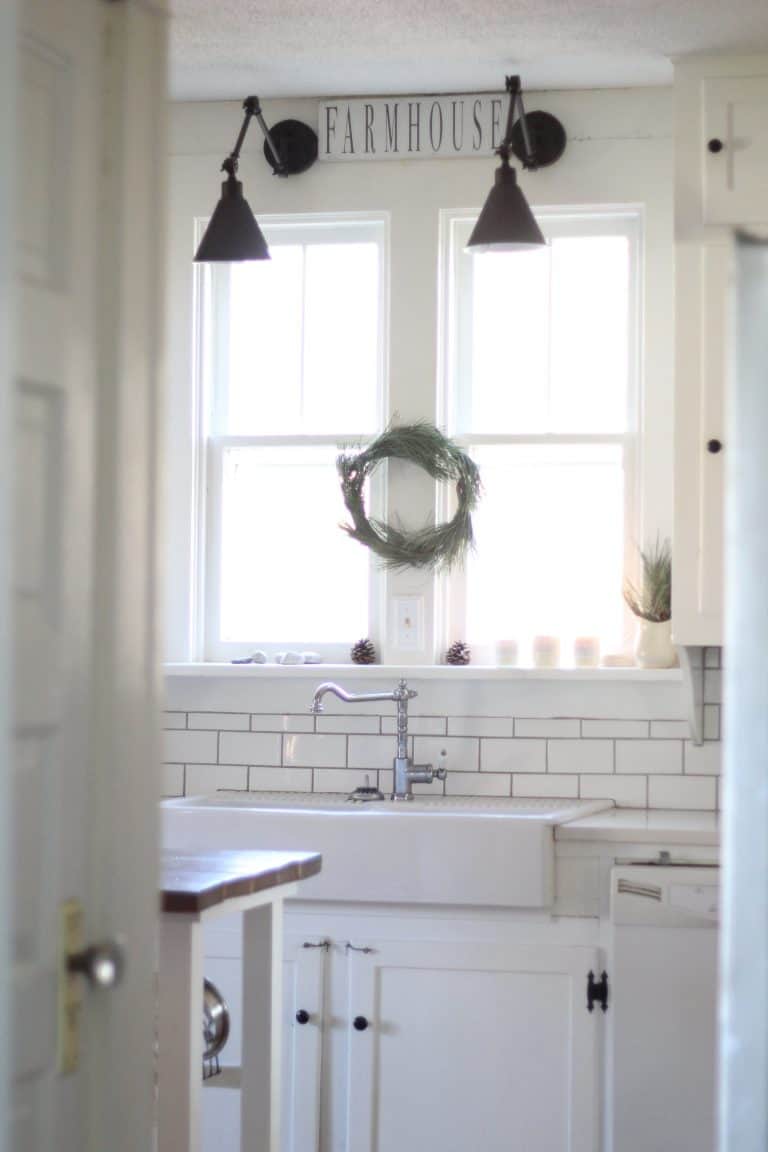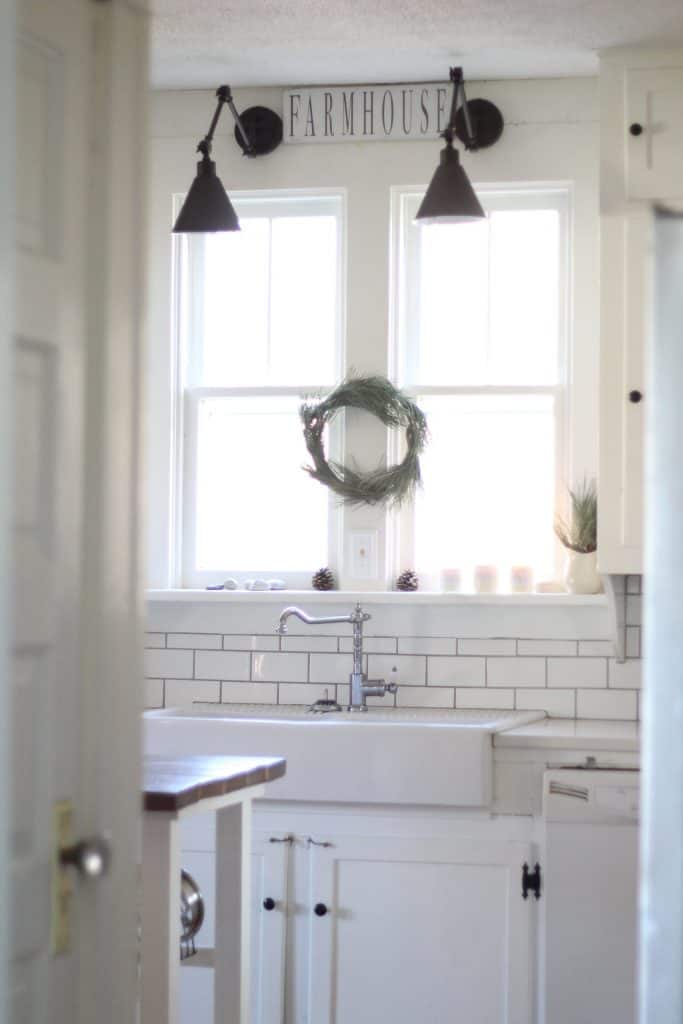 Signs
8. Signs- Fresh eggs, dairy, farmer's market, pick your own apples…I think signs look beautiful in a farmhouse. Hang them above a doorway or in a gallery wall.
Buy them on etsy or make them yourself.
Have fun adding a little farmhouse charm to your home!
Pin it for later