Hello friends! Sorry I have been a bit MIA the last couple weeks. I recently started an Instagram account and maintaining that thing is almost like having another blog entirely. Whew! It can be time consuming.
We have another room makeover in the works and I'm excited to tell you all about it!
When we were first married eight and half years ago, my very generous grandma offered to buy us a brand new bedroom set. I chose a dark wood sleigh bed and the dresser, mirror, chest of drawers and nightstand to match.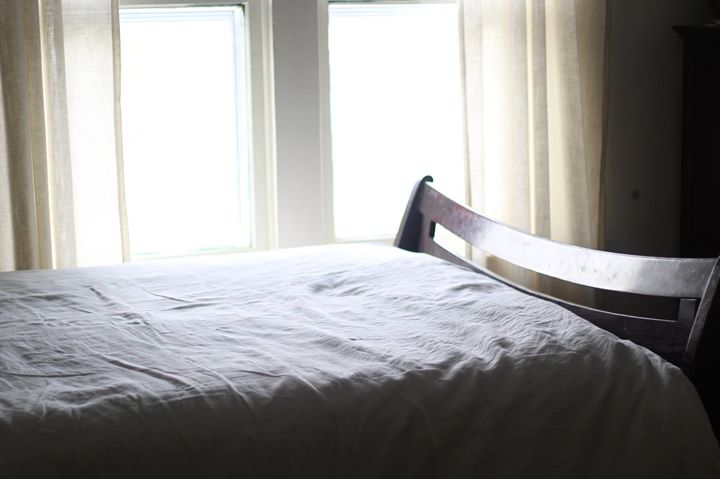 The set worked very nicely for us for several years, but in the last year or so, I found it no longer worked with my current decorating style. I kind of moped around about it every time I thought about redecorating my bedroom, as if I was obligated to make it work. I basically decided I would never have my bedroom decorated the way I wanted because I picked the wrong furniture set years ago.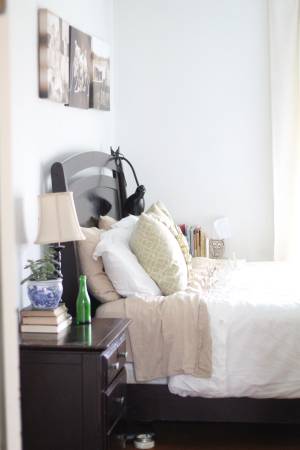 Well, enter Marie Kondo and "The Life Changing Magic of Tidying Up," and I now have a whole new lens with which to look at my possessions. Why did I feel I needed to hold onto furniture I didn't like? It is perfectly normal to have a shift of preference and opinion over the course of several years. With that in mind I started throwing caution to the wind when discarding and selling items that no longer worked in my house, which I wrote about in this post.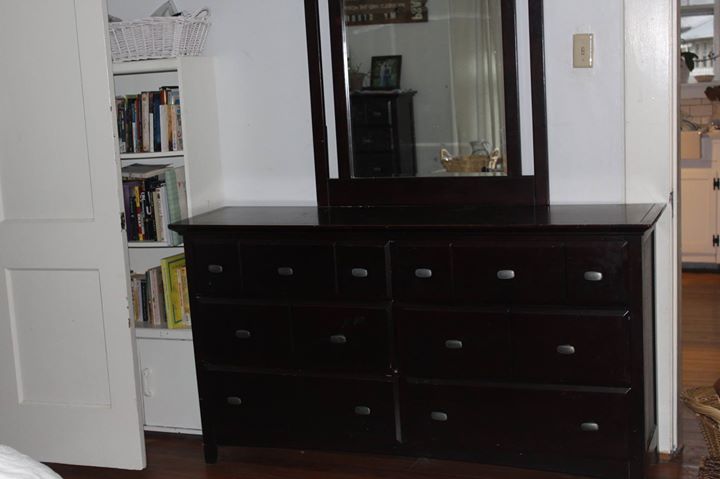 I really can't believe I held onto this dark and heavy furniture, in a house I am trying to make light and airy, for so long. I sold this whole set, along with a couple of couches, a glider, end tables and several other small things, on a buy sell trade site. With house feeling like a blank canvas, I was ready to come up with something brand new for our bedroom.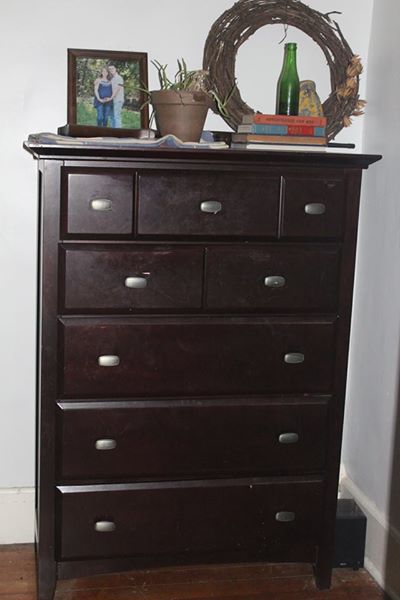 Obviously I like the farmhouse style, so I am carrying that into this room as well.
I plan to keep our heart pine hardwood floors and add a jute rug. I also want to bring in an iron bed with a shiplap wall behind it. I am going to bring in two white nightstands, a couple of these washed wood lamps from Target, a chandelier, gray buffalo check pillows and some boxwood to add green.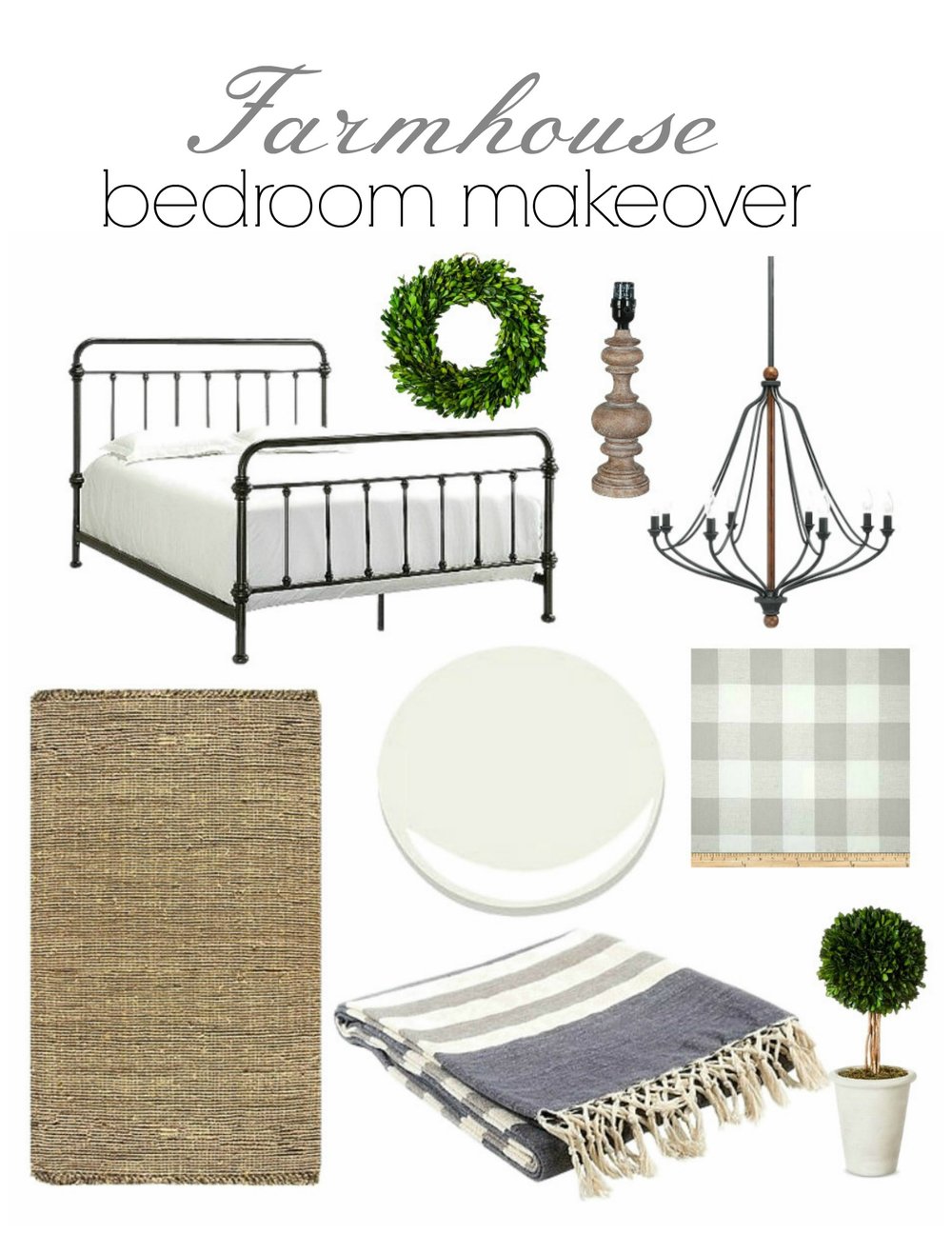 Sources for items on the design board:
I picked up an antique wardrobe from the late 19th century that I also hope to bring into the room, but it is on destruction's brink at the moment, so hopefully we can restore it.
I also snagged an antique dresser that I painted with Miss Mustard Seed's milk paint in shutter gray.
I have a few other things picked up but I still have a long way to go.
Stay tuned for the updates as we make progress on this room.
Thanks for following along!
This post contains affiliate links.
Check out the other posts in this makeover here: