Read my Tilden Metal Bed from Target Review. What we like about it and the price.
By far the most asked question I get on my Instagram account and blog is where I purchased our iron bed. Everyone wants to know where it came from and how I feel about it. I try to respond to everyone, but there is only so much I can put in an Instagram comment.
Seems to me it is high time for a proper review!
So, first of all, our metal farmhouse bed is the antique bronze metal bed from Target.
We purchased it three years ago, in May 2016. It has endured a home birth (sorry if that is TMI), a move to our new farmhouse and hours of kids jumping and wrestling.
I found several versions of the exact same bed in many places all over the web, but I settled on this one because the price was great and the reviews good.
UPDATE July 2018 I found a very similar one on Wayfair, but I can't guarantee it is the same quality.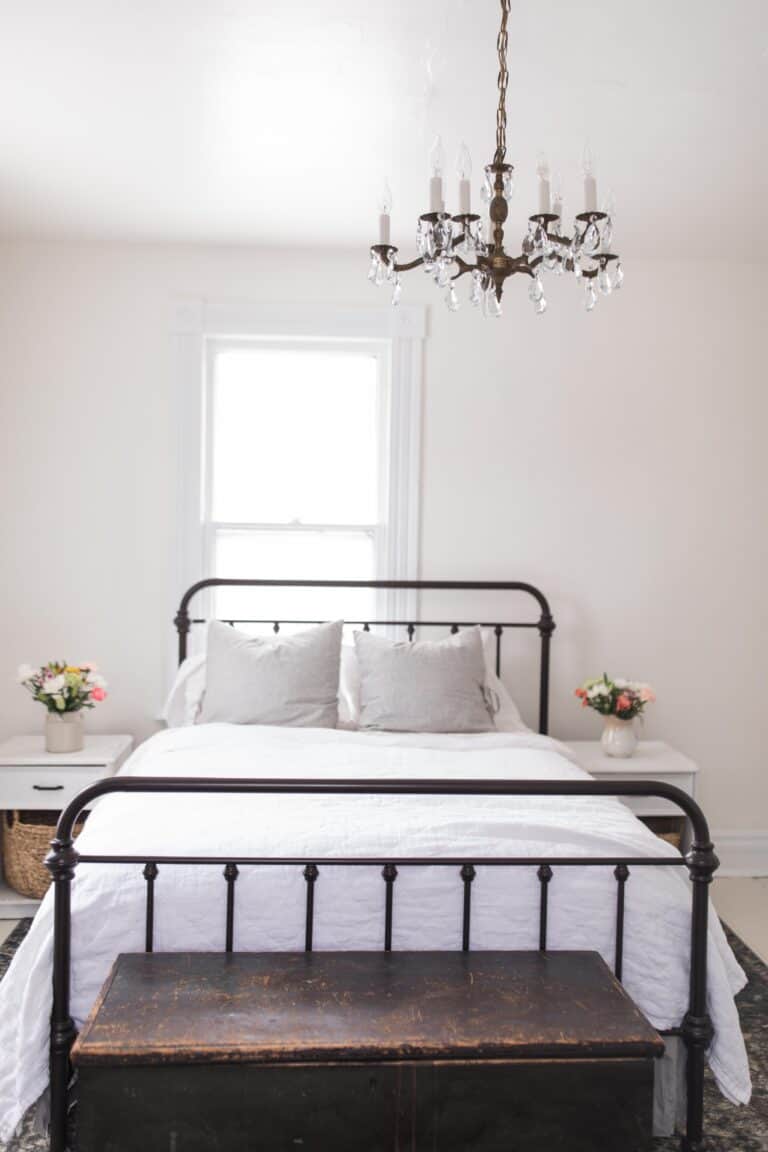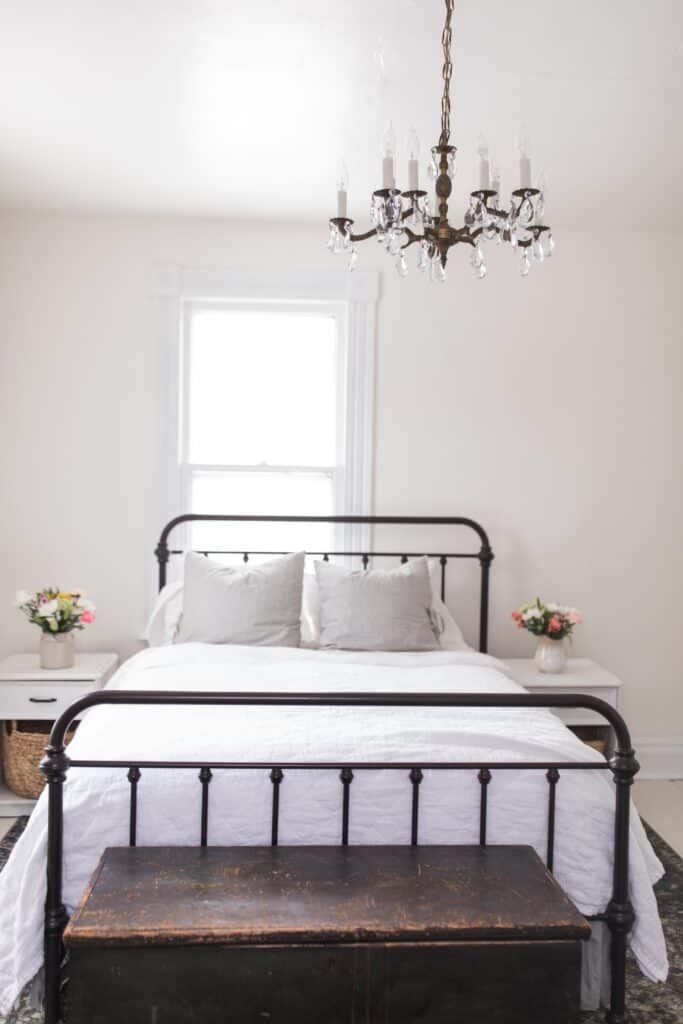 How to Assemble an Iron Bed
We were pretty excited to see the huge Target box on our front porch, after sleeping on a mattress for a few months.
We got busy putting it together right away that evening.
Although putting new furniture together isn't at the top of my "fun" list, assembling this bed was actually pretty painless.
We had it done in less than a few hours.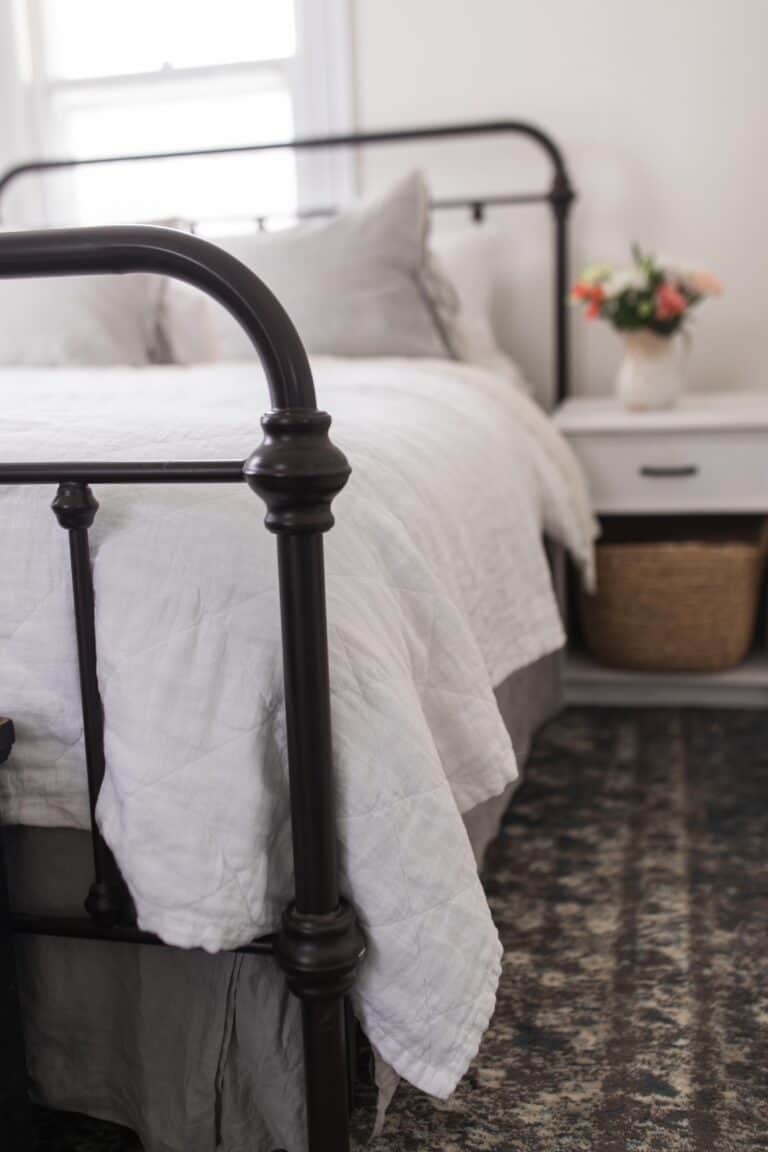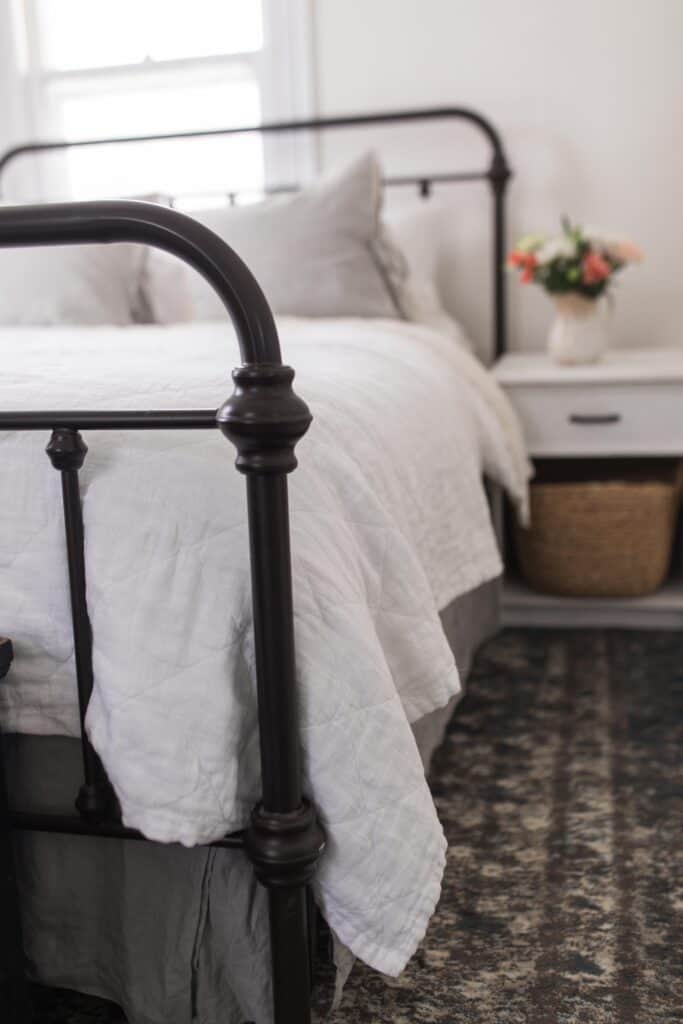 Best Box Spring for a Metal Bed
People have asked me if we use a regular box spring on the bed.
We have the same box spring and mattress that we had with our old furniture set. It is the standard width box spring.
I would actually like to purchase a thinner one someday, to show more of the iron bed, like this one on Amazon.
With the thicker box spring, I do find that the standard size pillows cover up a lot of the beautiful iron rails on the headboard.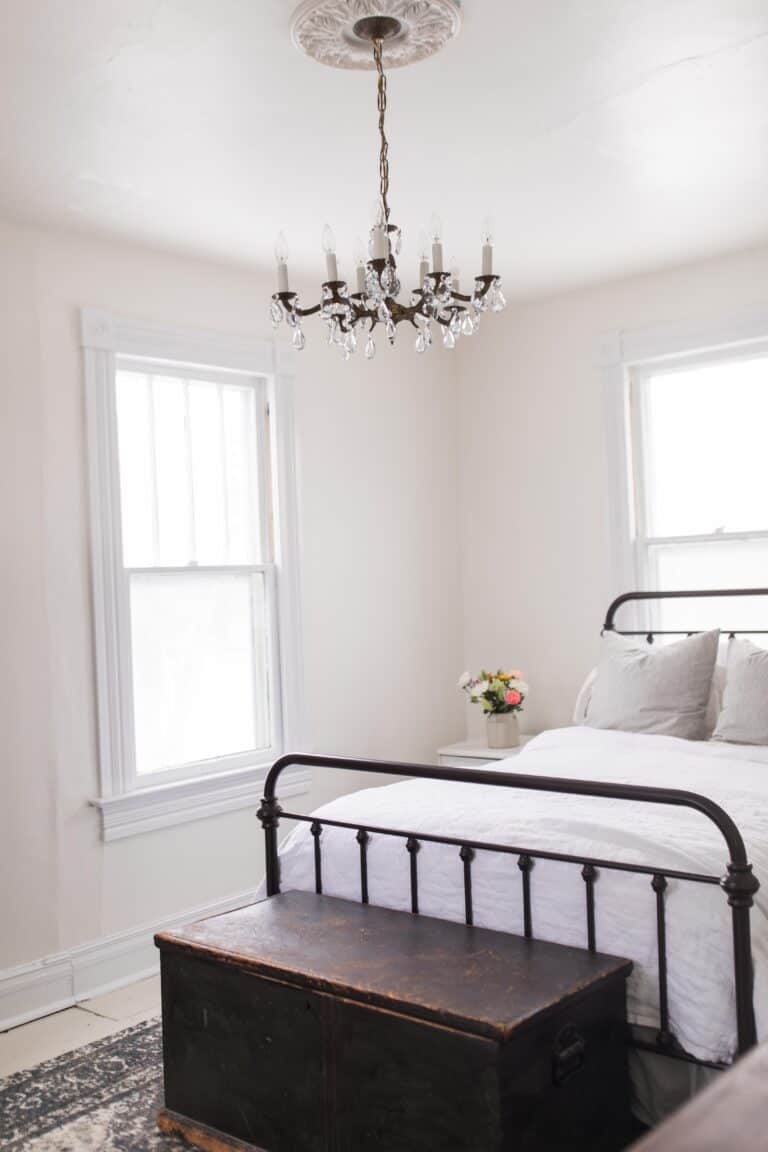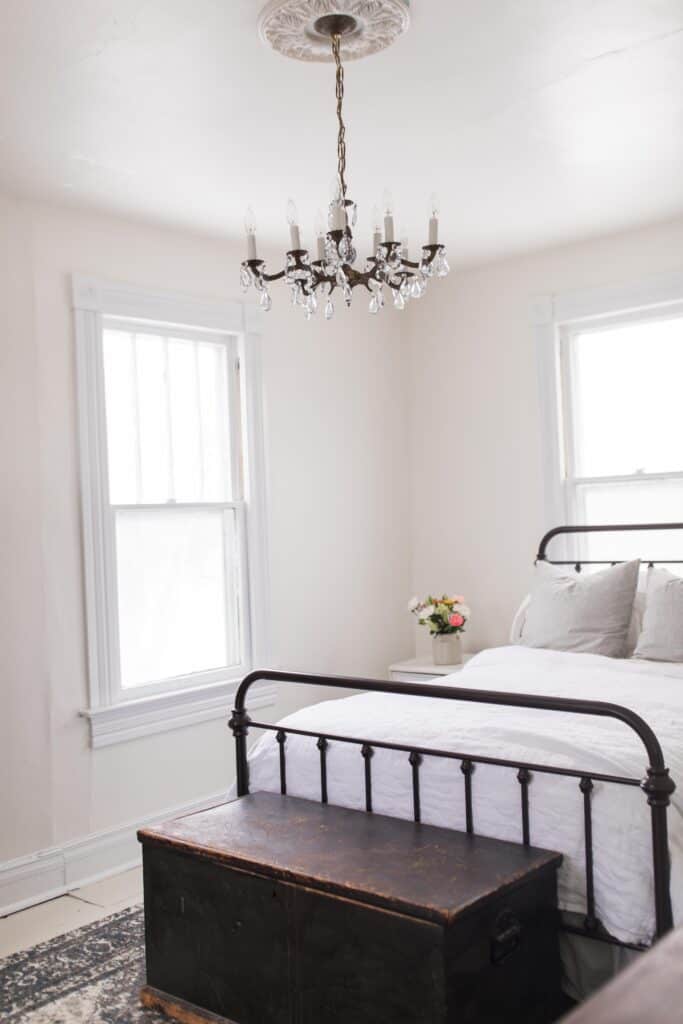 Durability of an Iron Bed
I find this bed to be high quality.
I have had a lot of people express concern that it is squeaky or low quality, because they have read that in reviews.
I personally haven't noticed any of those problems with this bed. It could be that the thick rug we have beneath it causes it to not slide around and squeak, but I have never had an issue with this at all. We've had it for over three years, and it is still holding up great.
The materials that it is made with seem sturdy and strong, especially for the low price tag.
Color of the Target Iron Bed
If you are expecting this metal farmhouse bed to be black, you might be disappointed. It is definitely more of an antique bronze, or brown, color.
Although it isn't black, I do think it fits right in with our black and white farmhouse decor.
I notice a lot of products that people think are truly black, like the lamps over my kitchen sink and the fixture over my farmhouse table, are actually "antique bronze."
The fact that this particular farmhouse metal bed frame is not jet black has never bothered me. I like that it it has more of the antique metal look.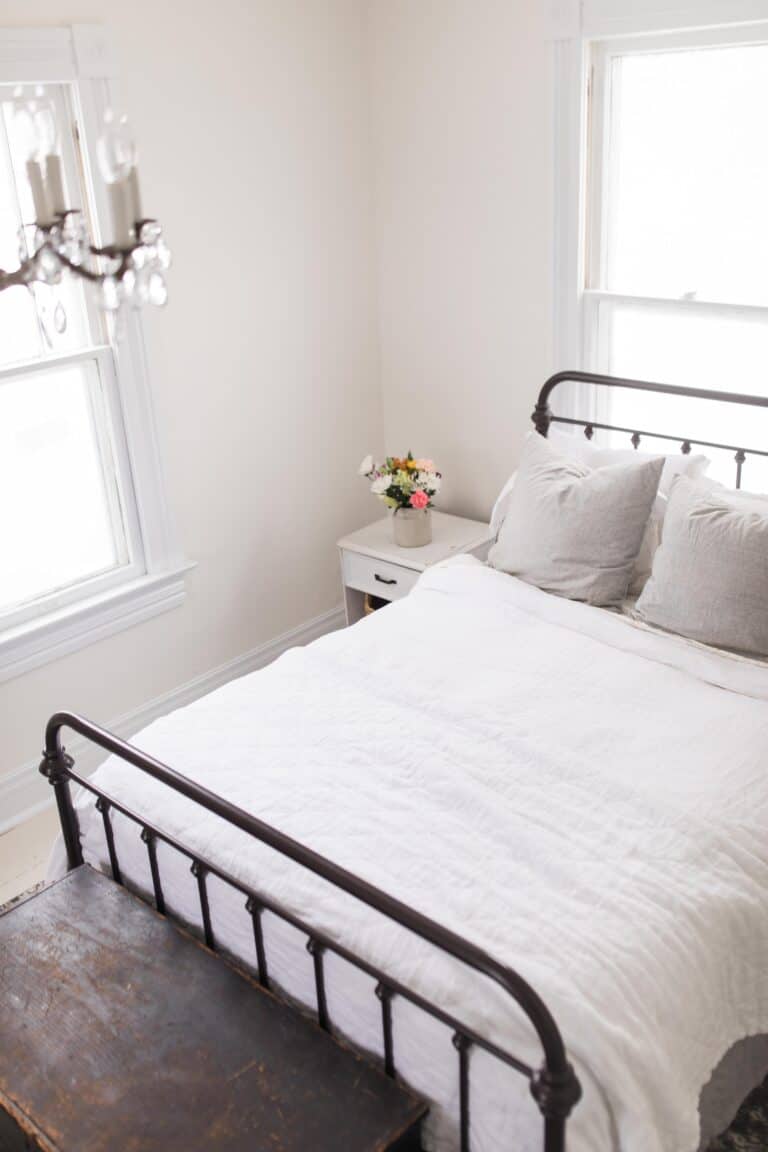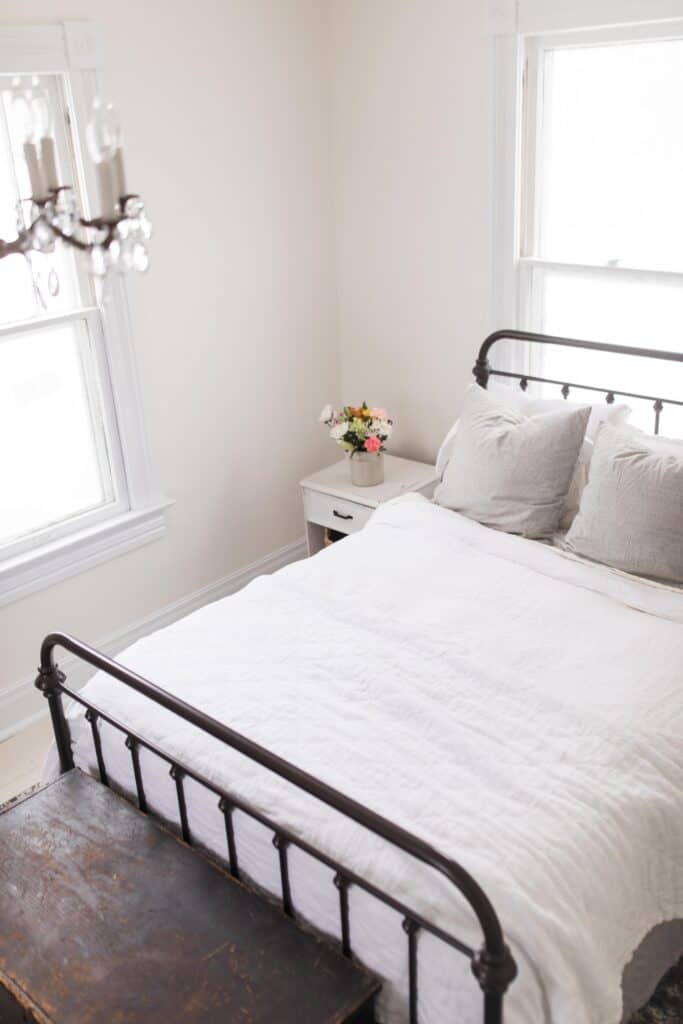 Would I recommend this iron bed?
I definitely would!
This product was exactly what I was expecting it to be and all for a great price. It gives my room the farmhouse style I was going for and is high quality.
We have been very happy with our bed and I would purchase it all over again.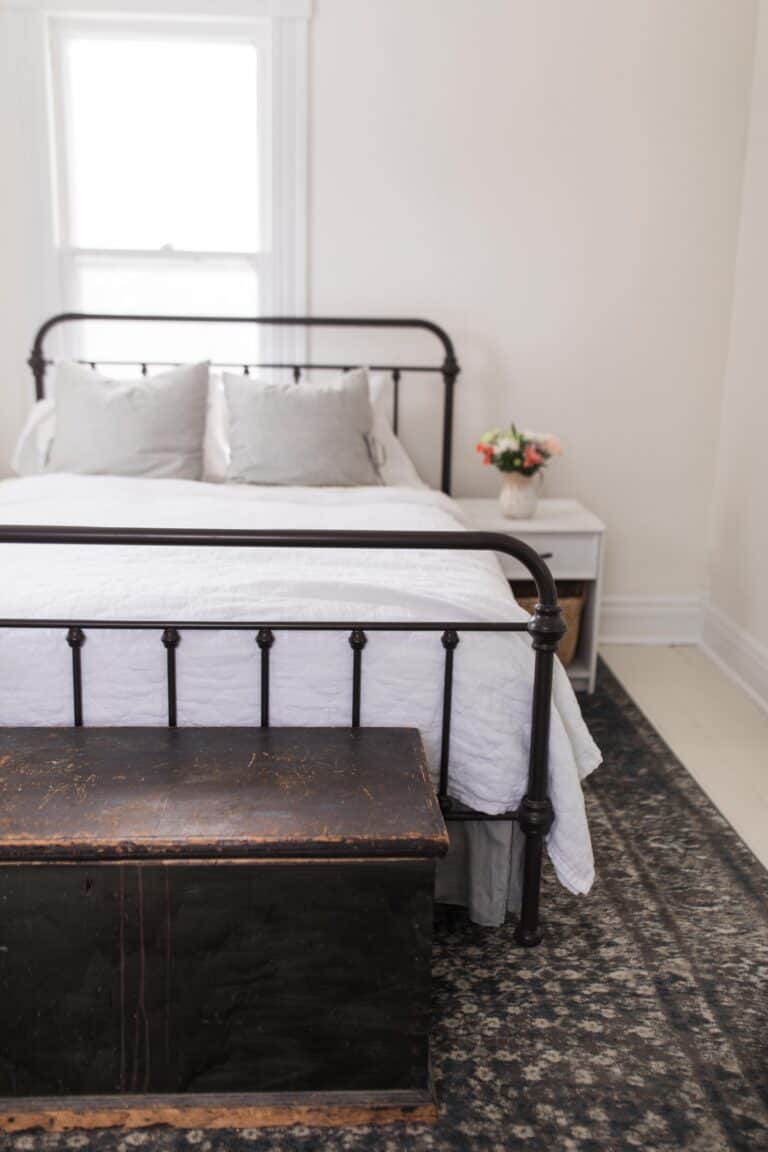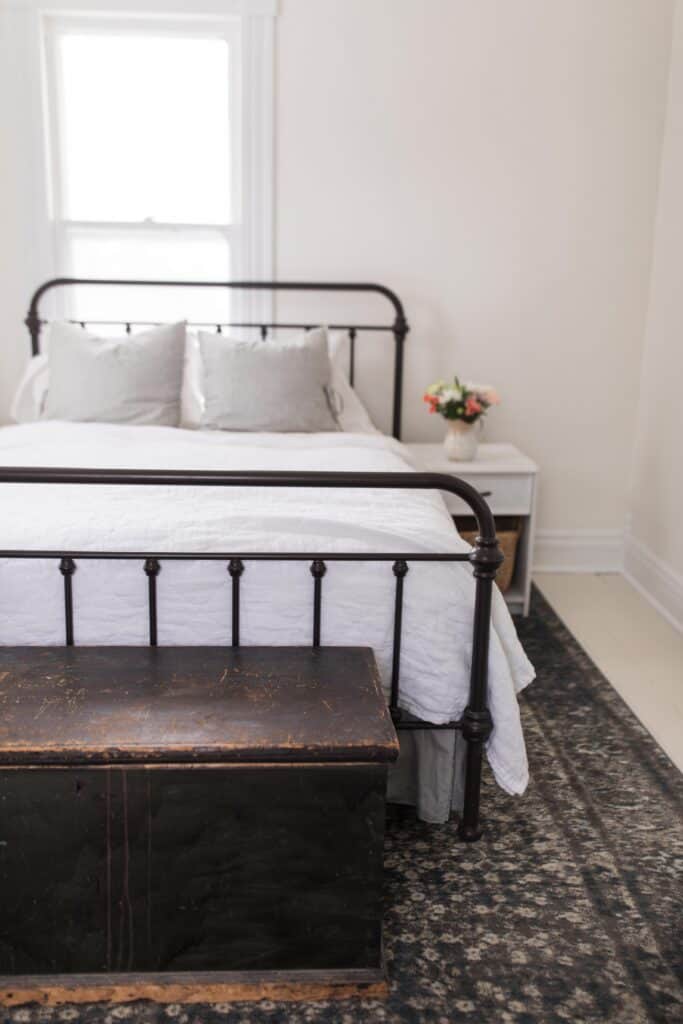 You can purchase the exact iron bed bed that we have HERE.
Pin it for later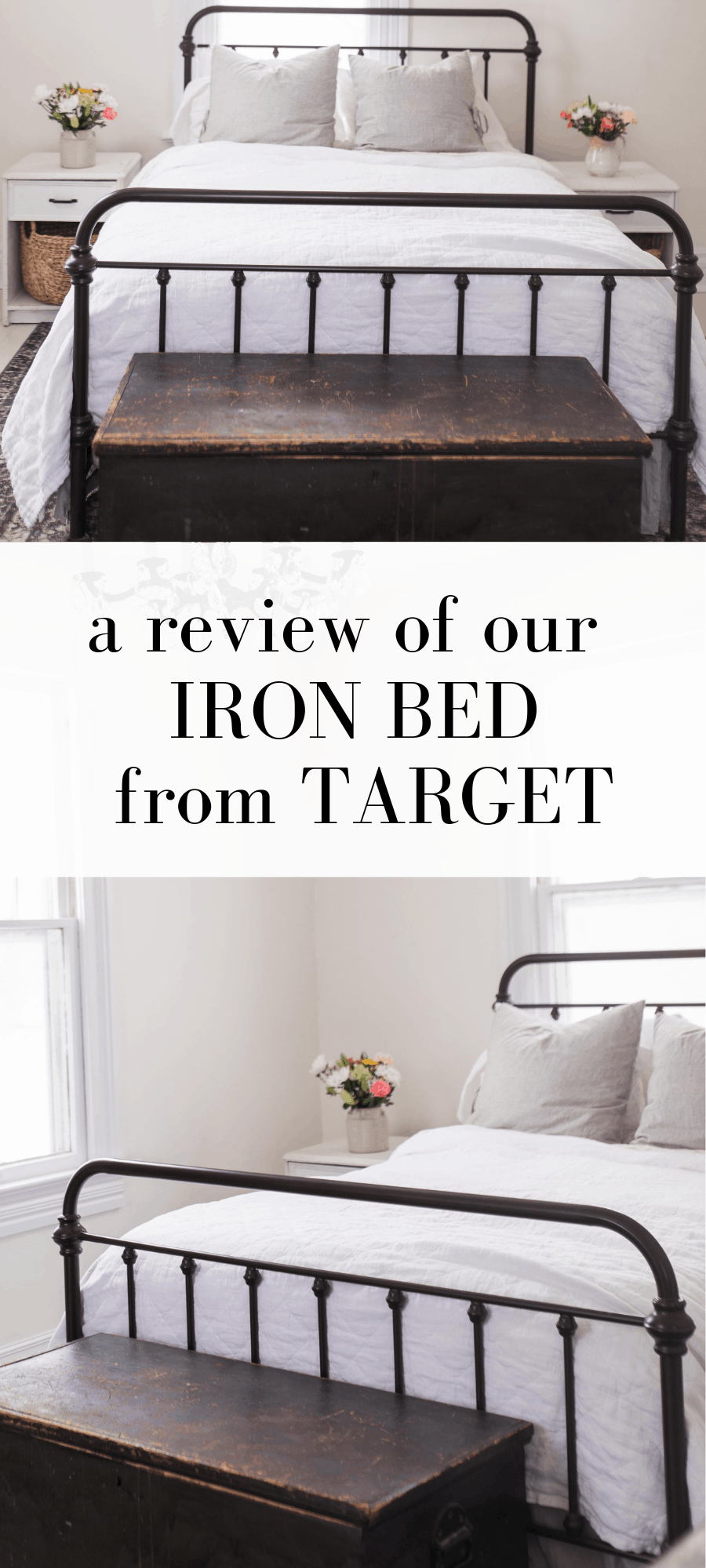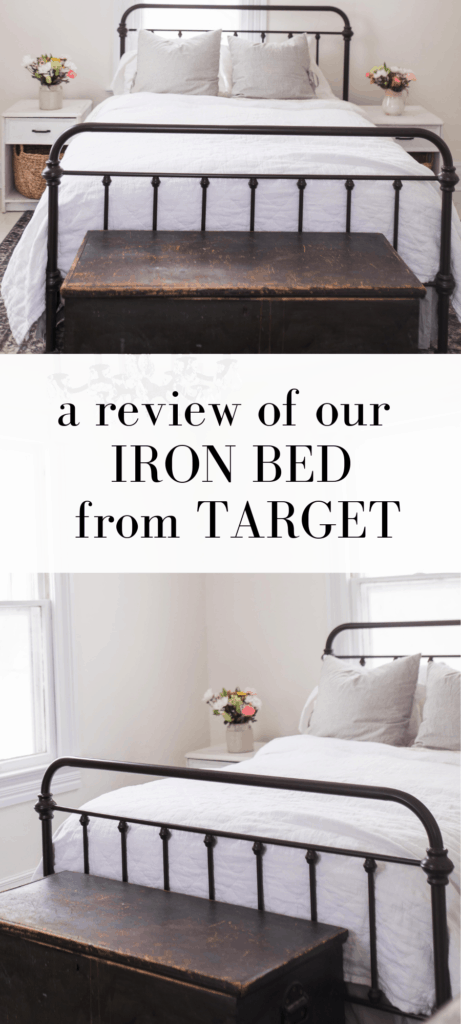 Post contains affiliate links.
Thanks so much for stopping by the farmhouse!