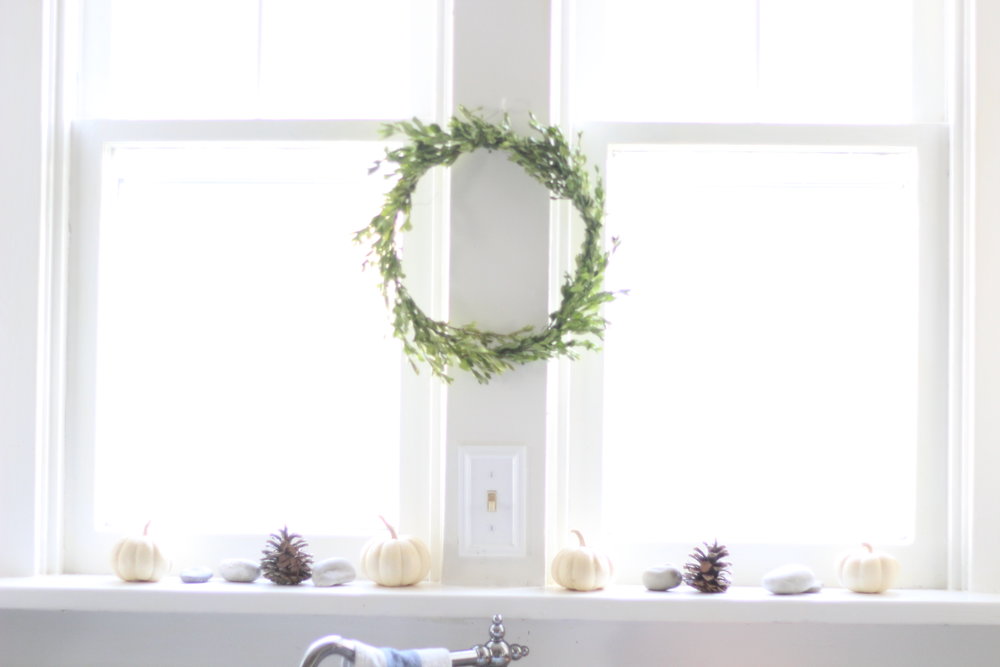 Well, the time had finally arrived. I ran inside and grabbed a few wire hangers out of the closet. I collected all the dried boxwood clippings from around the house and grabbed my floral wire.
First, I bent the hanger into a circular shape and secured it with floral wire. The circle definitely wasn't perfect, but the boxwood leaves hide the imperfections.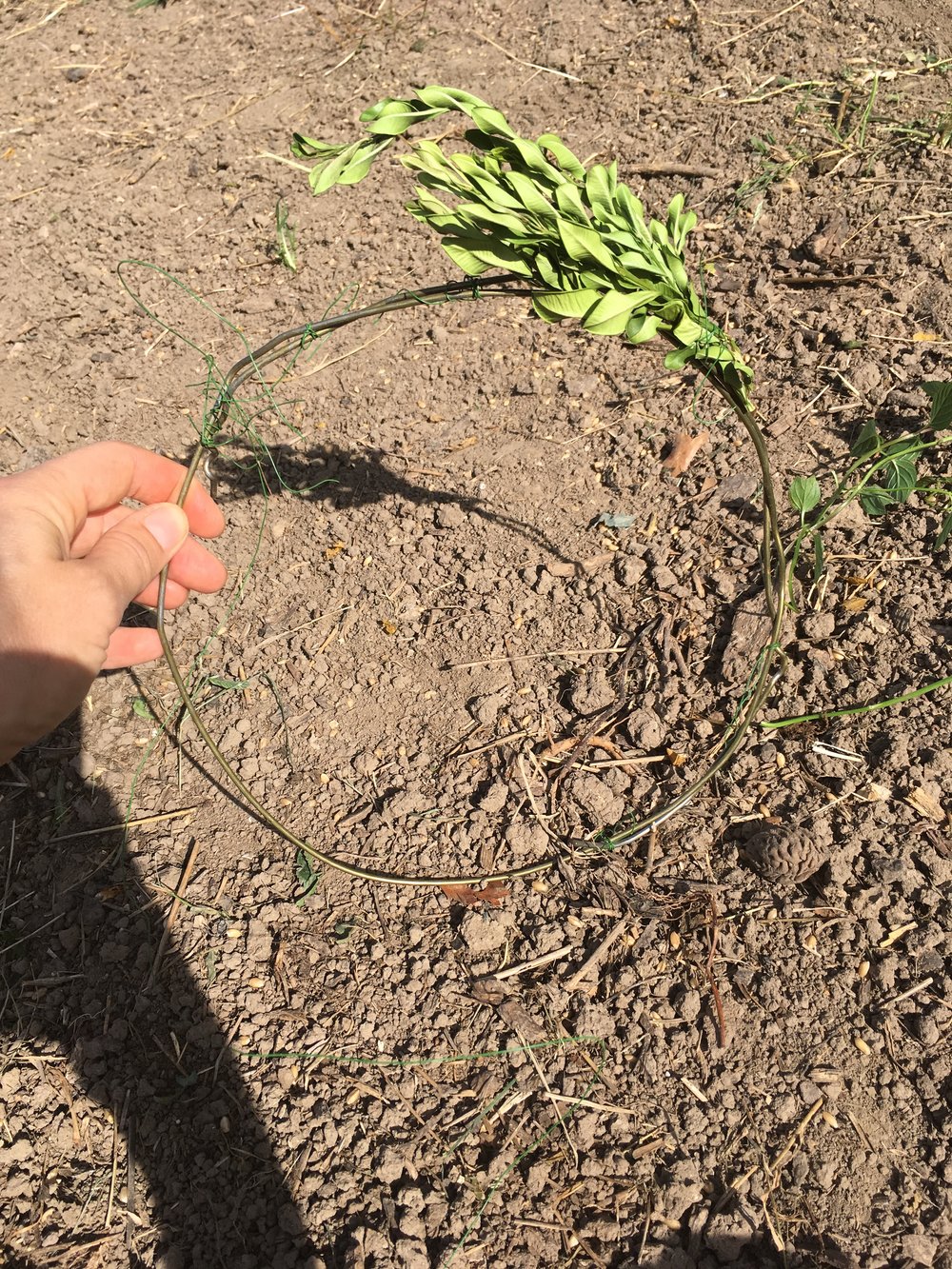 Next, I made little bundles of clippings and secured them to the hanger, working all the way around the circle.
I'm trying to think of more to say about this, but it really was as simple as that. It took maybe 15 minutes, to secure all the clippings and arrange them so that they covered up the wire. In some spots the wire even shows, but it blends in with the green boxwood.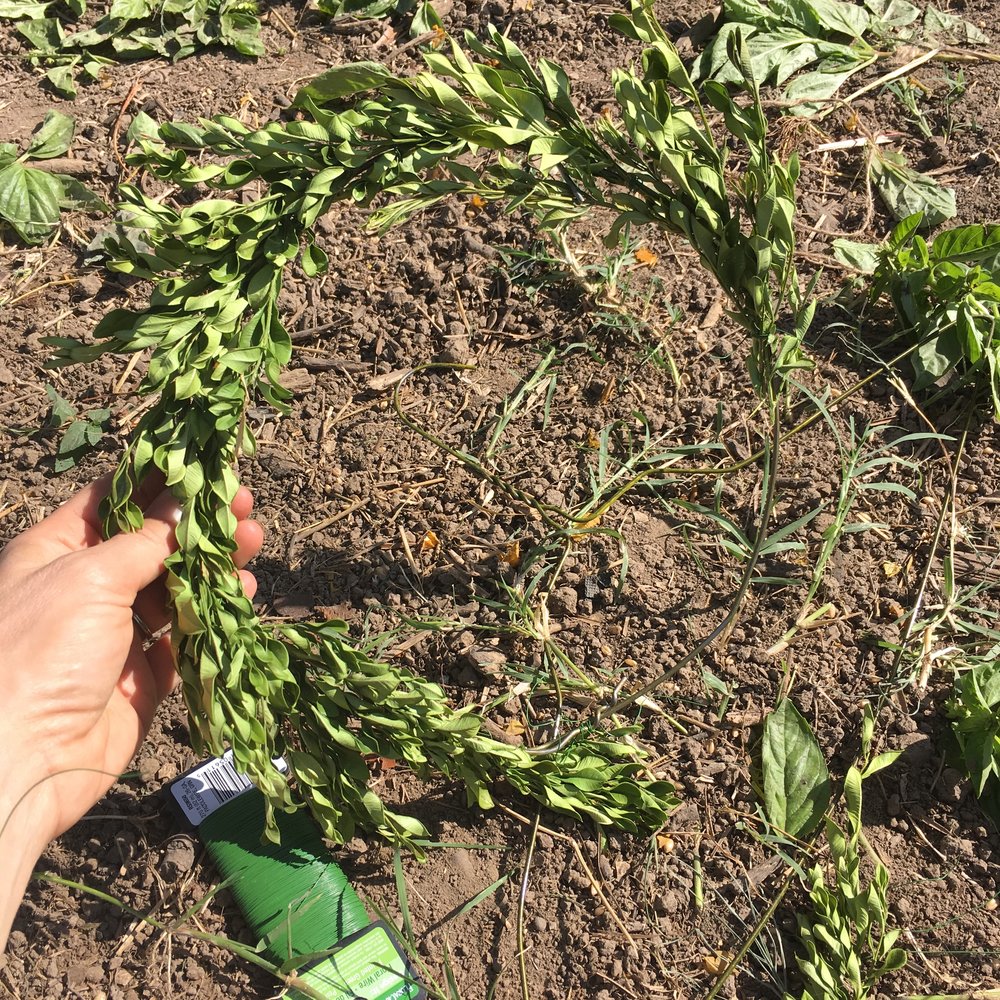 It was such a super simple project and almost free. The only cost would be the floral wire, which is cheap and could probably used to make 50 of these things.
They look beautiful everywhere! I wanted to hang it on by wire bed, on the hooks in my kitchen, above the tv in the built ins, over the windows in my bedroom, but, alas, I only have one. As soon as I get my hands on some more boxwood clippings I will be making a bunch more.
My husband even pointed out that it would look great as a garland. I may have to try that in my Christmas decor!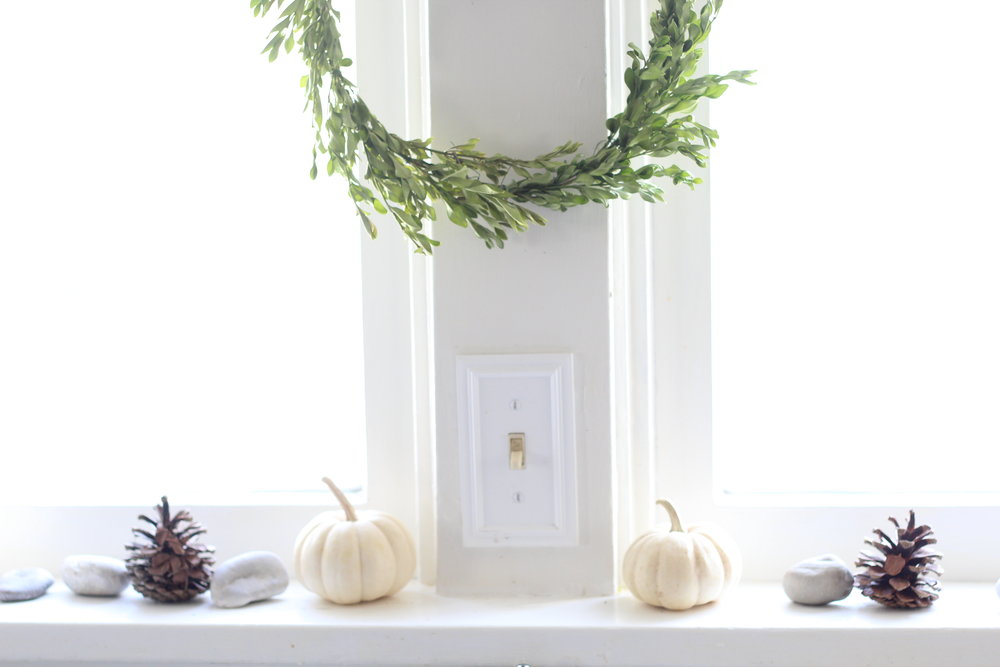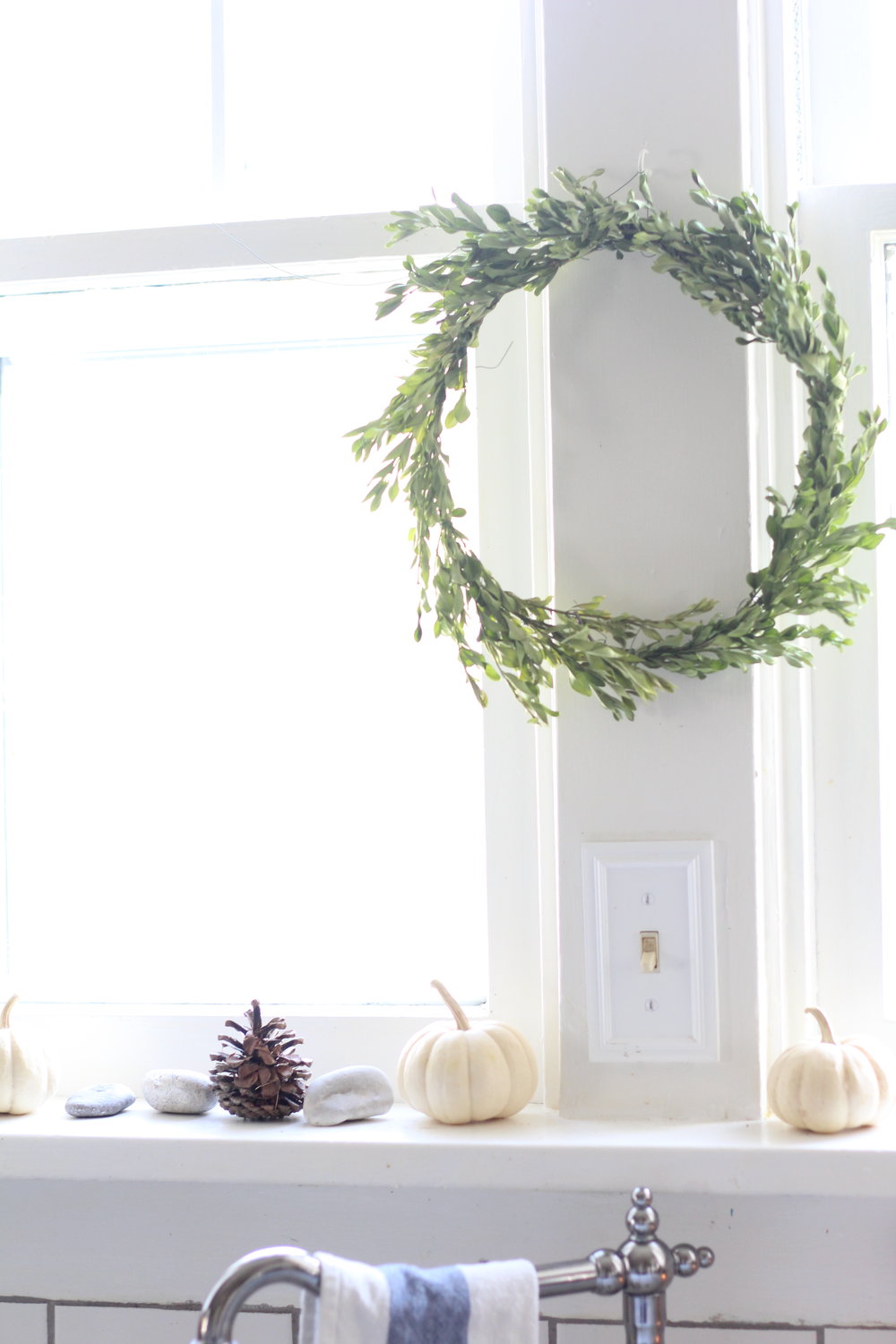 Now, go get your hands on some boxwood clippings and make a couple of these for yourself!