The family and I went antique shopping for our new farmhouse today! We found tons of great treasures and documented it all on video. We found an antique chandelier for our farmhouse bedroom, vintage ironstone, dresser knobs and more. Come along and see what else we found!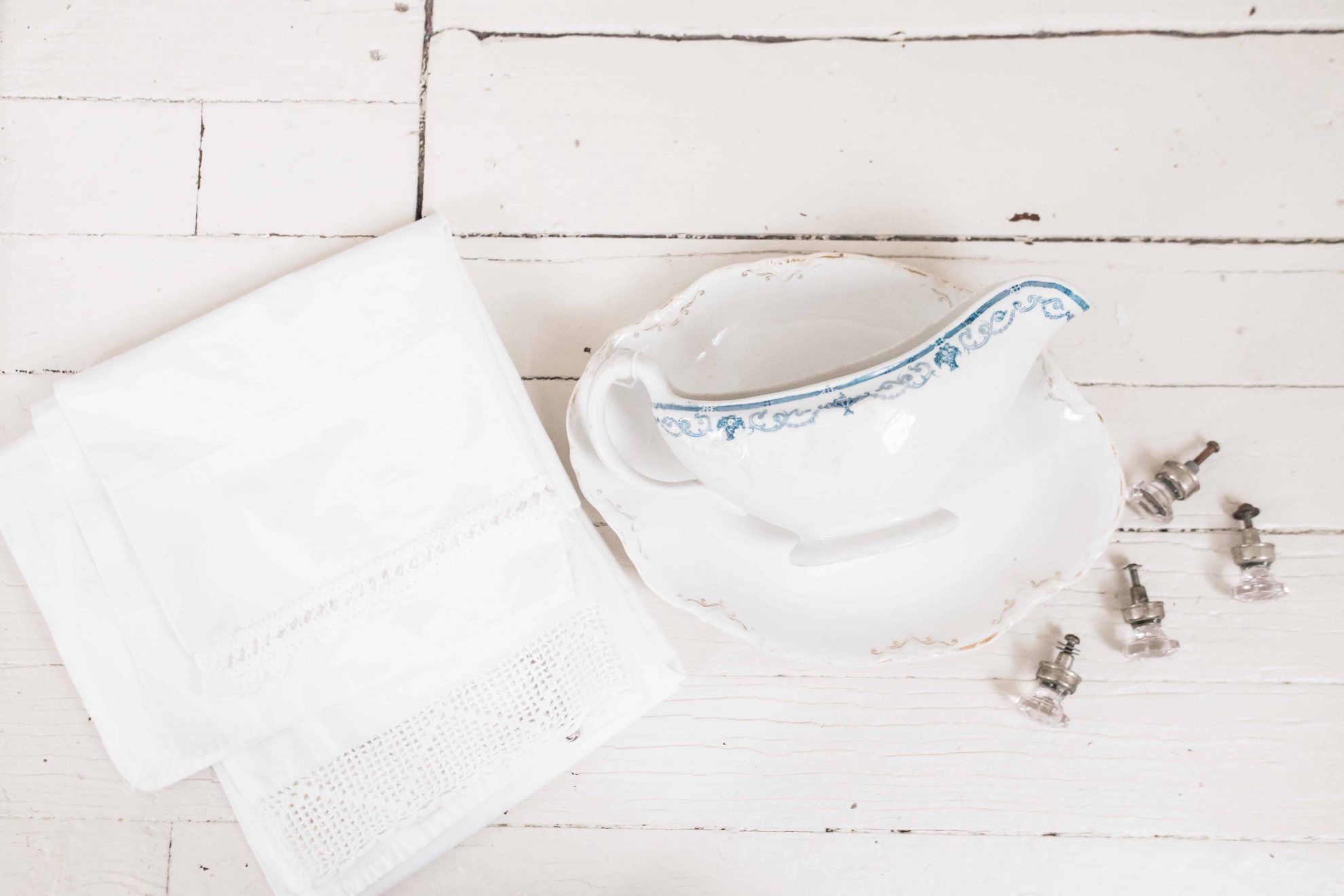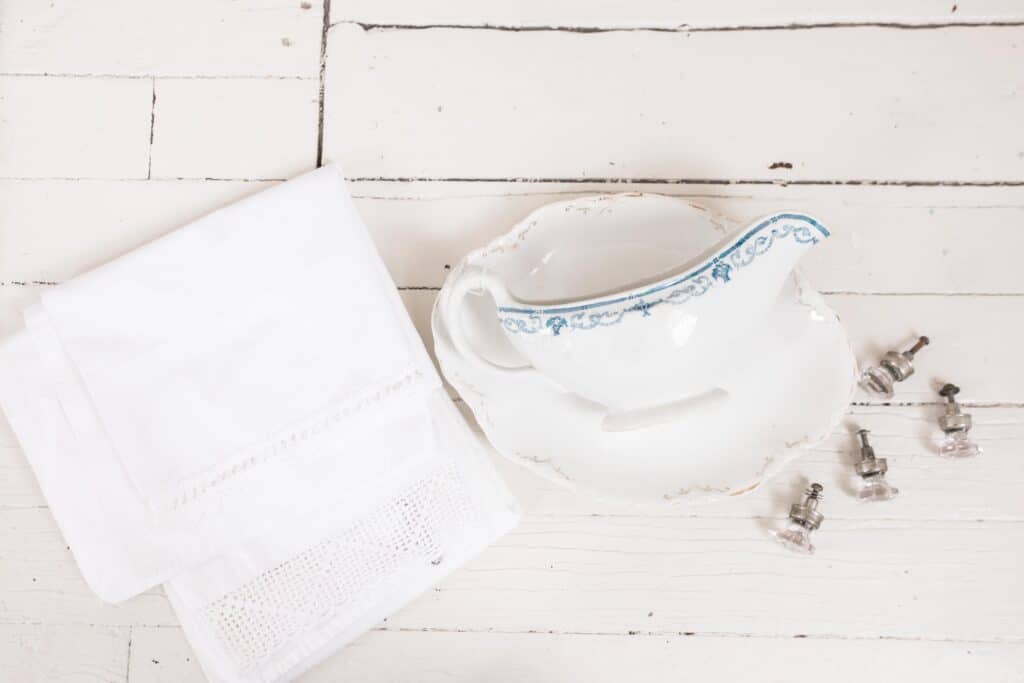 I have to admit today started off a little shaky. The first three antique shops we went to were closed, because DUH it's Monday and who goes antique shopping on a Monday? (I guess full-time bloggers whose whole job in life right now is to restore an old farmhouse.)
Life's rough.
Everyone, including mom and dad, were feeling quite cranky.
We stopped for lunch at a little place in our new town that we never tried before. After a breakfast skillet, a jelly laden biscuit and a couple swallows of coffee, we were off with a new lease on life. It didn't hurt that the next antique shop we found was OPEN and full of some amazing treasures.
When you find a 12,000 square foot antique shop, you linger.
And linger we did.
I made a video to take you all along on the journey, to share a little bit about what I look for at antique shops for farmhouse decor and take you into my process for this farmhouse restoration.
Antique Shopping for the Farmhouse | FARMHOUSE DECOR Video
How to find farmhouse decor at the thrift shop
I go more into depth on my tips and tricks for finding farmhouse decor at the thrift shop in this post:
How to Find Farmhouse Decor at the Thrift Shop
Turns out it's not as easy as it looks to find farmhouse decor when shopping at thrift stores and antique shops. I know when I first started I came with all kinds of junk that ended up right back where it started. It takes a little practice and patience to find what you're looking for.
I also shared my find from a barn sale and more tips for finding farmhouse decor that is vintage and second hand in this video:
Farmhouse Style chandelier
By far my biggest prize from the day…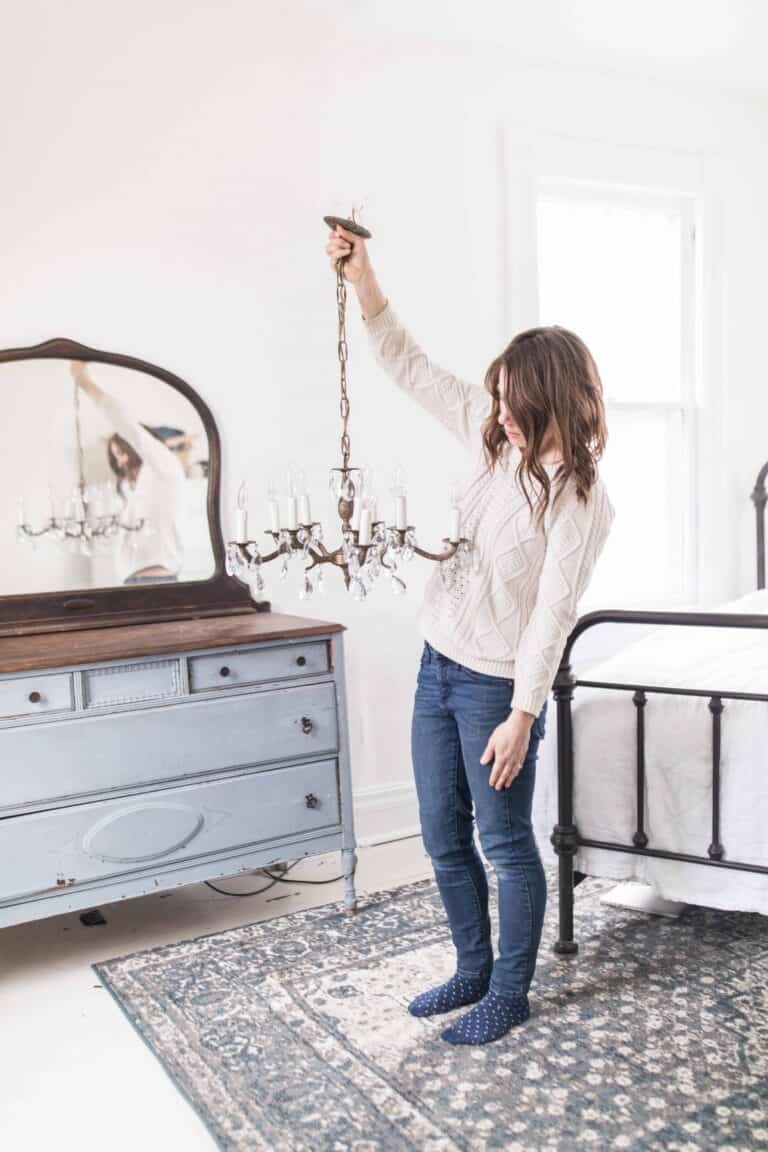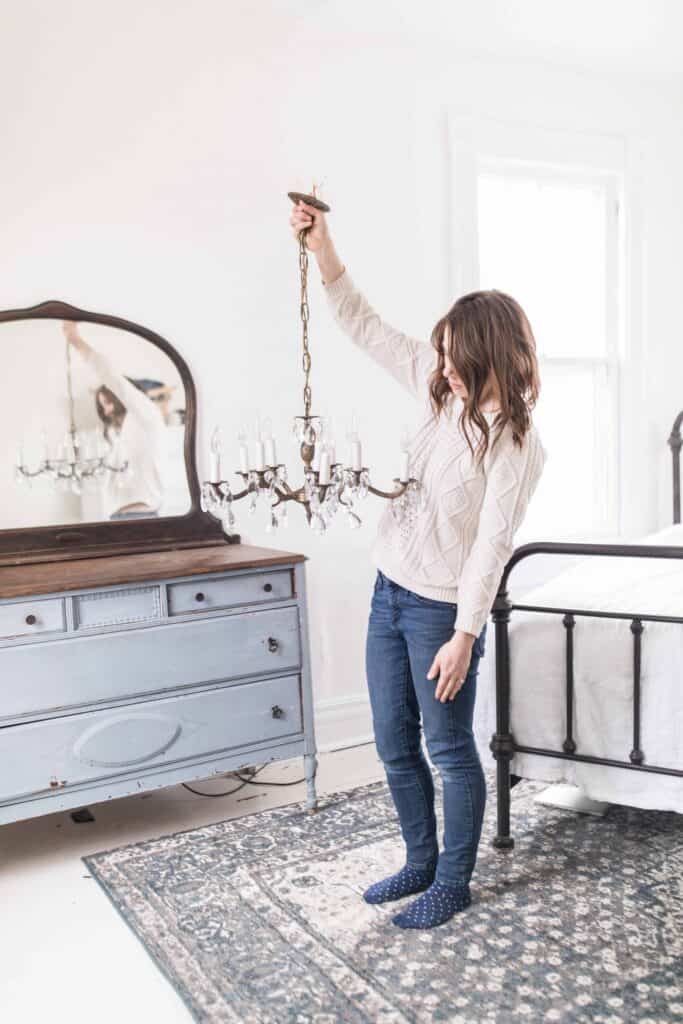 This new chandelier! I only gave $60 for it, which I consider a total score. I love the warmth and sophistication that it will add to our farmhouse bedroom. As soon as we bought our new place I new I wanted some chandys in it.
It is a victorian style after all.
You can bet I will be keeping my eyes wide open for more beauties like this one!
A Peek at the farmhouse nursery
In the nursery, we painted the walls, floors trim and windows. I hope to find a new chandelier for it sometime in the future, but for now this little fixture will definitely do!
Stay tuned fir more farmhouse restoration updates and farmhouse decor. If you missed the full before tour of our new place, you can find that here:
Come See Our New Farmhouse! | Farmhouse Restoration Before Tour
What is the best antique shop treasure you have ever found? Let me know in the comments below!
Thanks so much for stopping by the farmhouse!
Pin it for later