With the coming of Spring, I decided it was time to re-decorate my home. Over the past few years, my home decor style has changed into a more simple, laid-back farmhouse style. Today, I am sharing my 6 reasons for why I am clearing out my home of stuff I no longer like and am starting fresh this Spring. Read on to learn why I plan on changing the look of my home.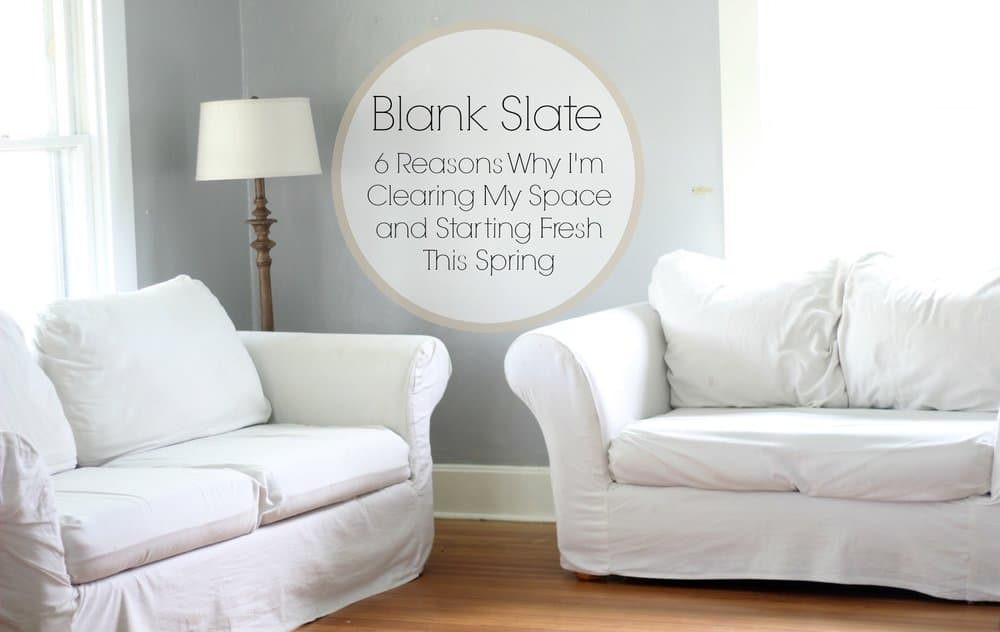 Starting Fresh with a Blank Canvas
My living room has that empty, hollow, just walking through a house you are looking to buy, kind of sound right now. The walls and couches are bare and the furniture has been reduced to less than half of what it was before. The TV is hanging in the middle of the wall with no stand below it.
Many people might think it like looks plain and unfinished but to me, it is a space full of promises and possibilities.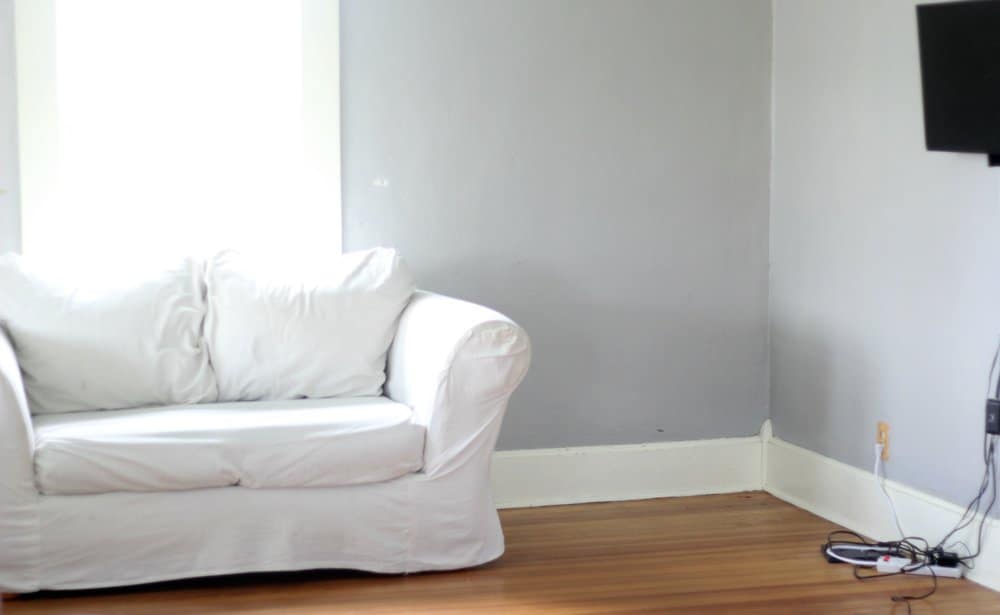 We moved into our home over eight years ago and, as most newlyweds do, we brought in all the old hand me down furniture that people had given us, with a few pieces rummaged from our parents' basements mixed in.
I made new white slipcovers for the couches and ticking stripe cushion covers for the 90's set of This End Up chairs. I sewed pillows and curtains and painted a few end tables. I reupholstered benches and repurposed old furniture.
I finally made the decision to let go of all the old pieces and here is why:
My style has changed a lot in the past eight years
1. My style has changed a lot in the past eight years. When we first moved into our home I painted each room a bright color, yellow in the kitchen, blue in the bedroom, green in the dining and family rooms, bright pink in the girls' room and bright green in the boys' room. For several years, I enjoyed that color scheme. In my later 20's I repainted every room in the house a more subdued shade, gray in the boy's room and living room, a paler yellow in the kitchen, a paler pink in the girls' room and white in the bedroom. Now, a few years later, I am painting several rooms for the third time, white in the kitchen, a lighter gray in the living and dining rooms and a bright white on all the baseboards, crown molding, doors, windows, and cabinets, from the off white color I painted them originally. I think I have a painting addiction. You would too if a store that sells Benjamin Moore paints was practically within walking distance like it is for me 🙂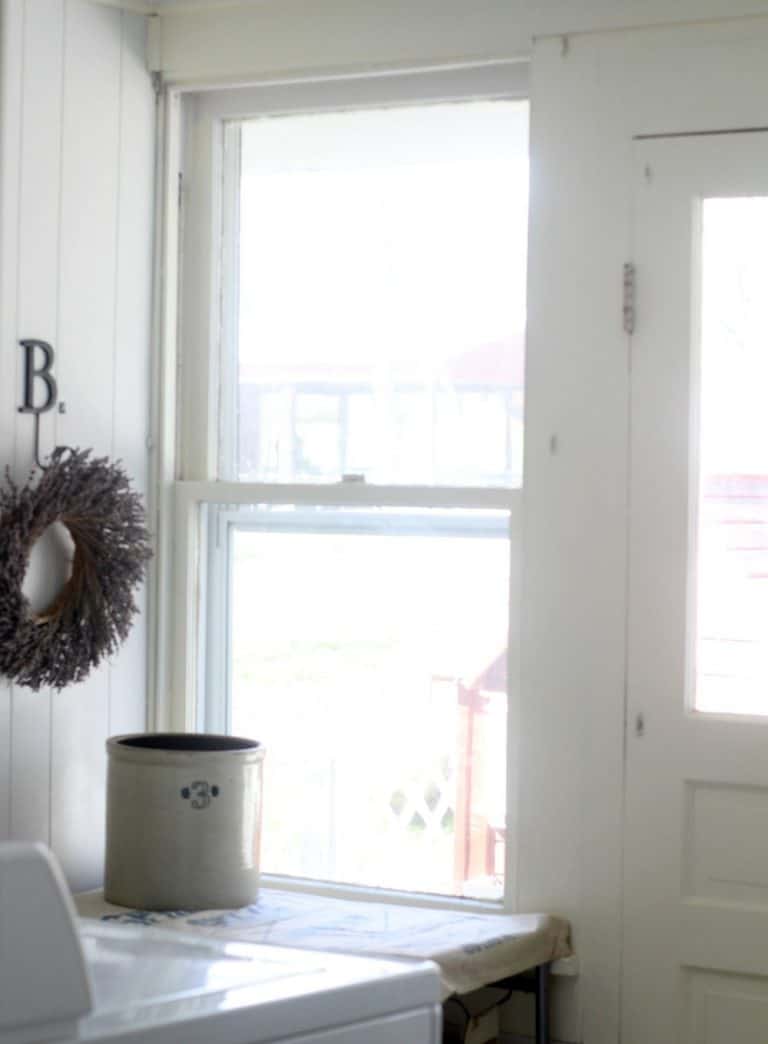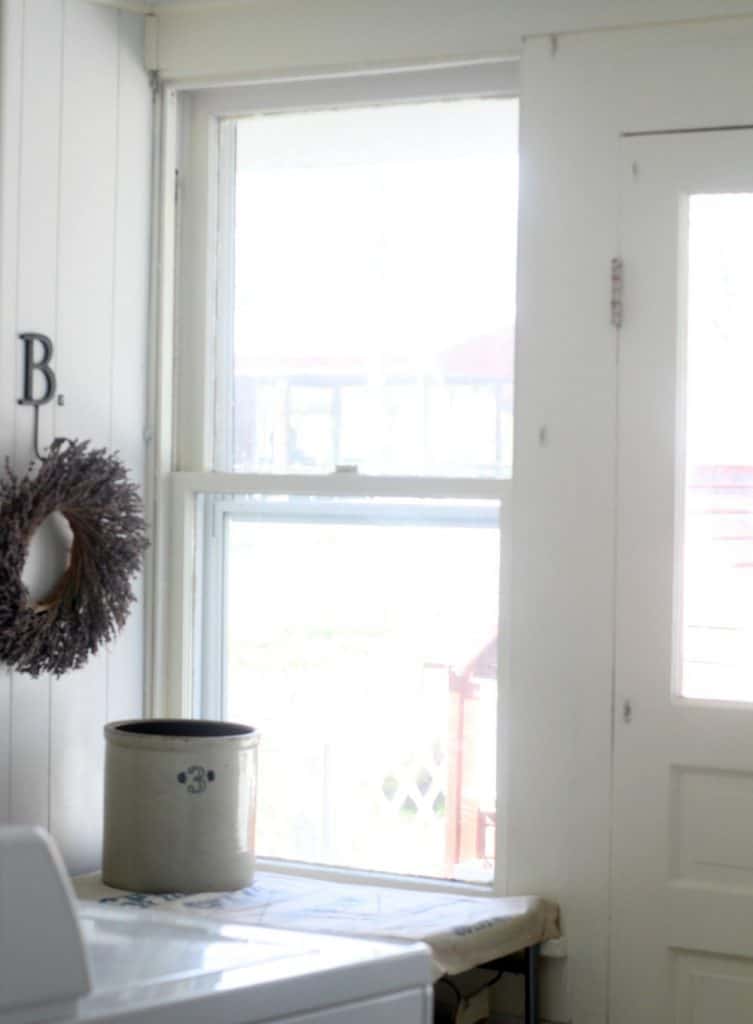 I read Marie Kondo's book The Life-Changing Magic of Tidying Up
2. I read Marie Kondo's book The Life-Changing Magic of Tidying Up. The book has a lot of things that this Midwestern Christian conservative mother of four finds weird, like the practice of thanking my possessions each day for their service to me, but I gleaned some very valuable insight from it. The basic premise of the book is to only keep in your home things that spark joy. After reading the book, I went through my house filling trash bags with meaningless stuff from every room. I didn't realize how much stuff I had until I filled my van completely full several times to haul it all off to the thrift store. The book taught me to not hold on to stuff so tightly and to only own things that have meaning and bring joy. I realized that I didn't even like most of the things in my house. They were just there because at some point I acquired them.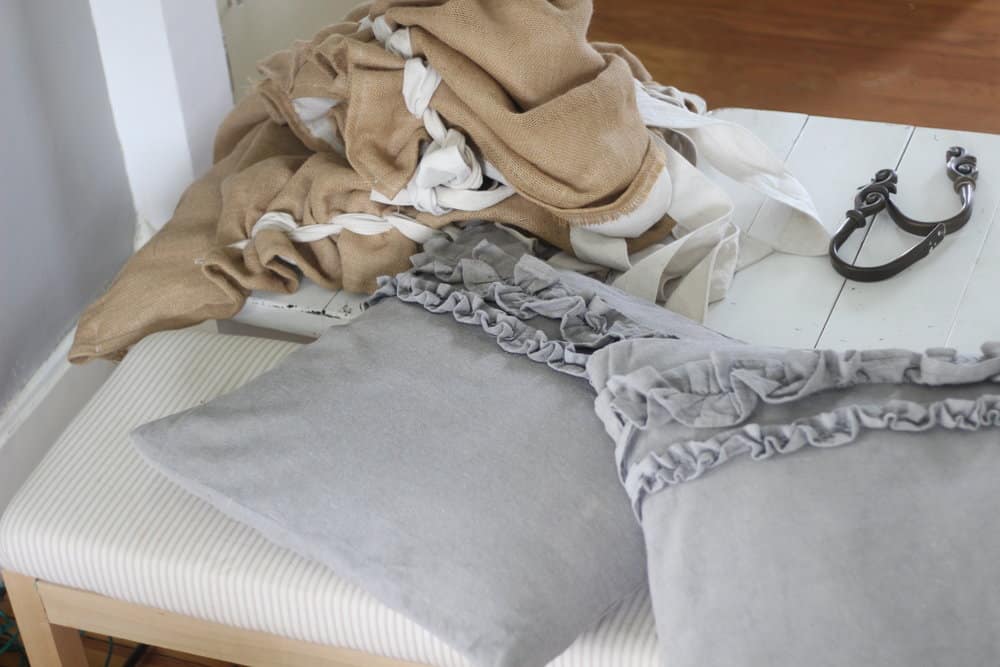 I'm 30
3. I'm 30. My house is full of things I acquired for free in my 20's, mostly hand me downs that people gave us when we were starting out. I never actually chose most of the pieces myself, partly because we weren't ready to spend extra money on our home and because I wasn't sure what kind of style I was going for. Now that I have lived on my own for 10 years, I (mostly) know what I like.
I just couldn't figure out how to make everything in my home work for me
4. I just couldn't figure out how to make everything in my home work for me. I kept trying to rearrange and re-think the layout, but I could never find an arrangement I was happy with. I think to simplify, and even starting from scratch in some rooms, will inspire me to add things that I love.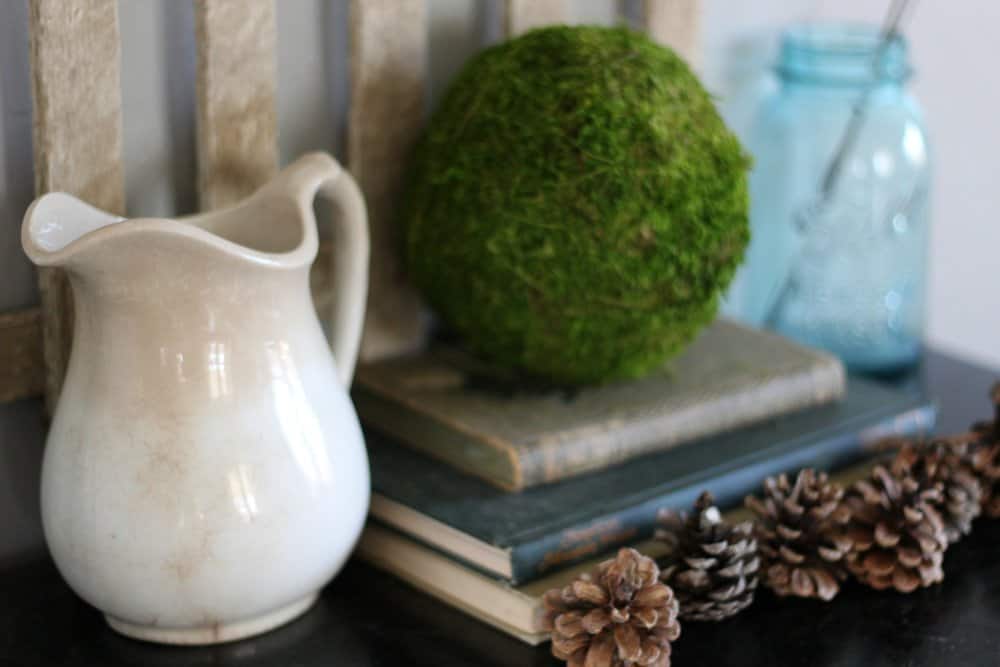 I'm a stay at home mom
5. I'm a stay at home mom. I see my house all day every.single.day. I see it a lot and I, therefore, get sick of it.
I was inspired by other bloggers
6. I was inspired by other bloggers. In January, I read the article "How to Simplify Your Home" article by Bre from Rooms for Rent that was all about simplifying. I also read an awesome article called "Resetting and Trading Up" from Miss Mustard Seed where she talks about getting rid of things you don't love and looking for opportunities to trade up. I am setting aside all the money I made from selling things in my living room and I am going to put it all towards different pieces that I like better.
I hope you enjoyed reading this article and have inspired you to decorate your home with pieces you love and bring you joy too!
Thank you so much for stopping by the farmhouse!
Have you ever simplified your home and started fresh? How did it positively affect your home? Leave a comment below. 🙂
Pin it for later