If you need a super healthy, quick and easy dessert this one is the perfect treat.
Coconut milk is loaded with healthy fats and chia seeds are rich with omega 3 fatty acids, so this is a dessert you can feel good about.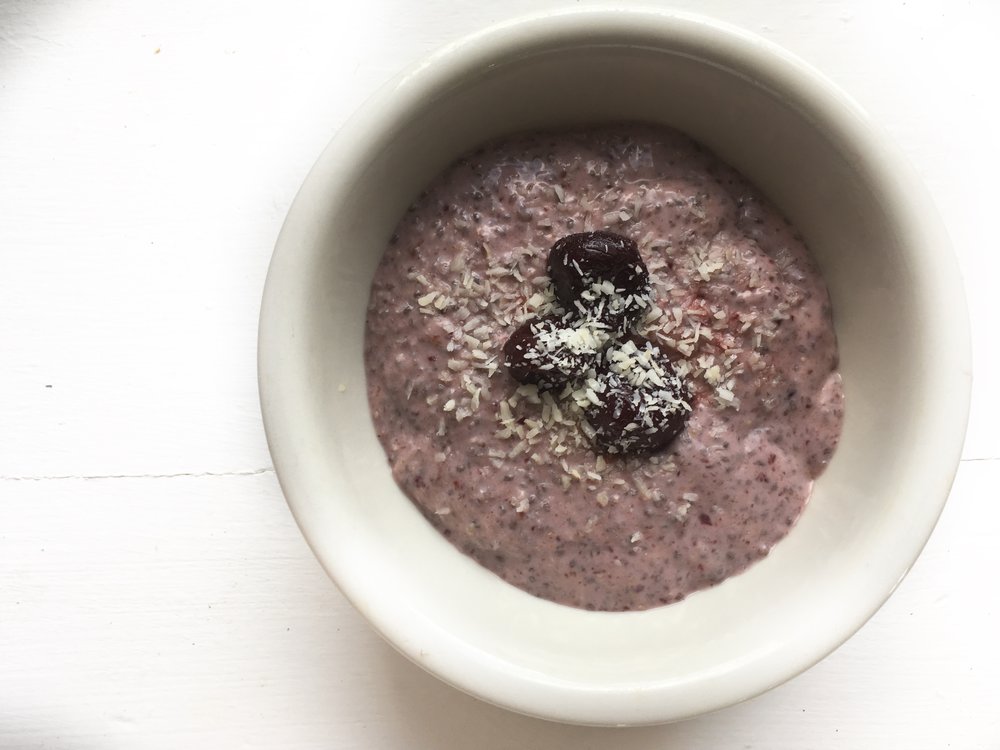 For this recipe, you will need:
2-13.5 ounce cans coconut milk
3/4 cup chia seeds
1 teaspoon vanilla
1/3 cup of honey
1 cup frozen dark sweet cherries
Add all the ingredients to the blender and blend on high until combined.
image
Put the mixture into a bowl and put it into the refrigerator until the Chia seeds have completely jelled up.
image
Enjoy!!