Come along as I decorate our little cottage for Christmas. Christmas cottage decor is generally a simple style that incorporates antique and vintage finds with greenery, ornaments, and ribbon.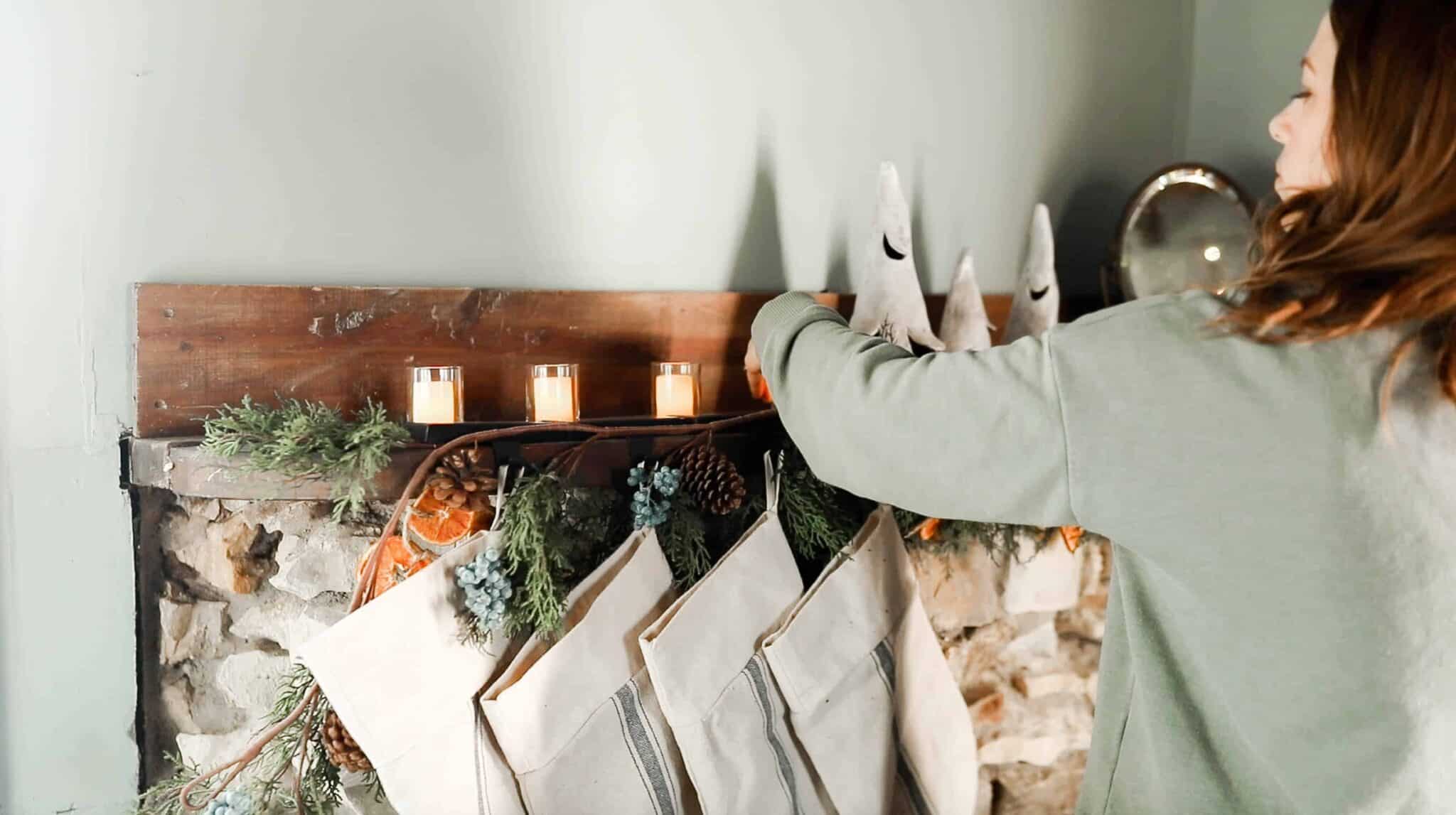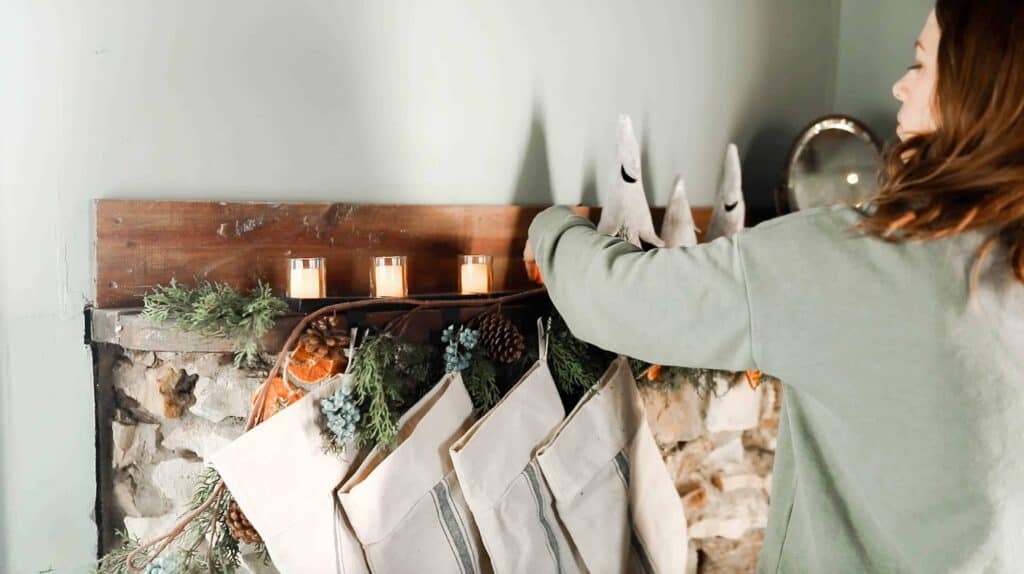 Today, I'm excited to be decorating our little cottage for Christmas. If you remember, the exterior got a little update a while back. It was red and green – arguably the perfect Christmas colors – but not really the look I was going for.
We tore down the overhang, added farmhouse style window trim to the windows, and then painted it blue.
Then we started focusing on the interior of the cottage in preparation for my sister's wedding. I was hoping to be a lot further along on the restoration of the cottage, but of course, it took way longer and cost way more than I expected.
The day before the wedding, we had a plumber out here to redo all the busted pipes, and now we have an actual working toilet – something I'm sure our guests will greatly appreciate.
Join me as I decorate our updated cottage for Christmas.
This post contains affiliate links, which means I make a small commission at no extra cost to you. See my full disclosure here.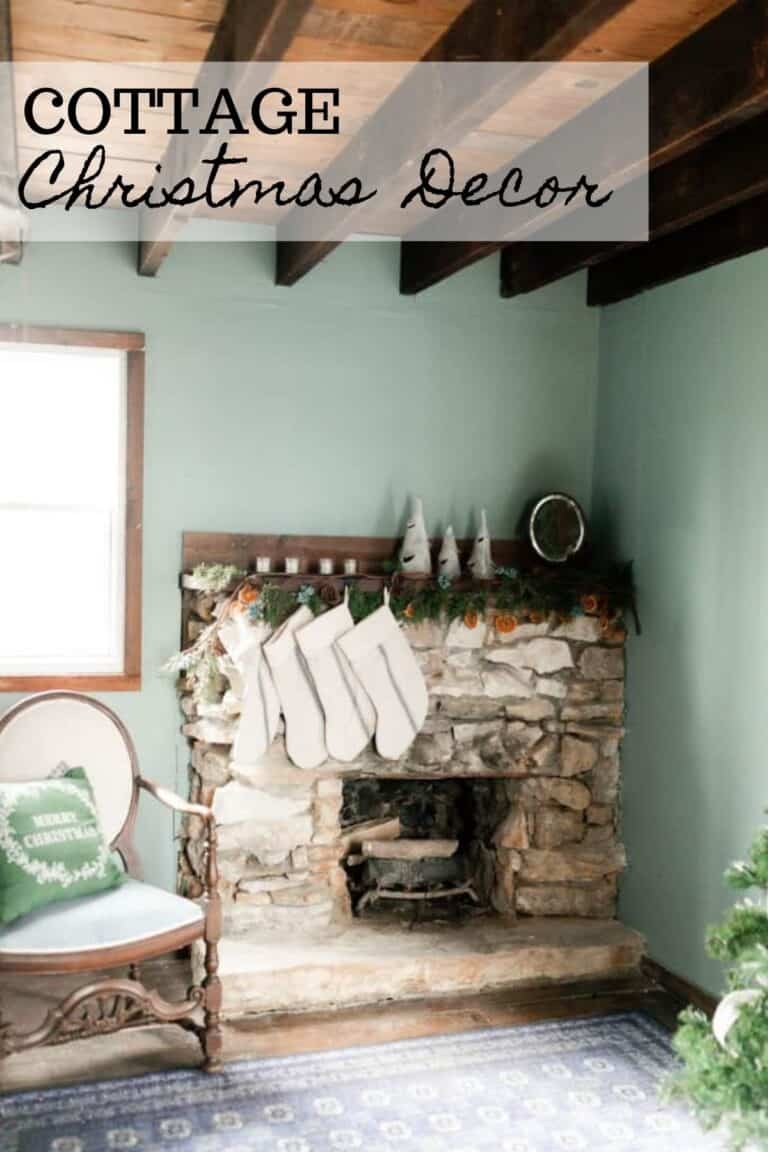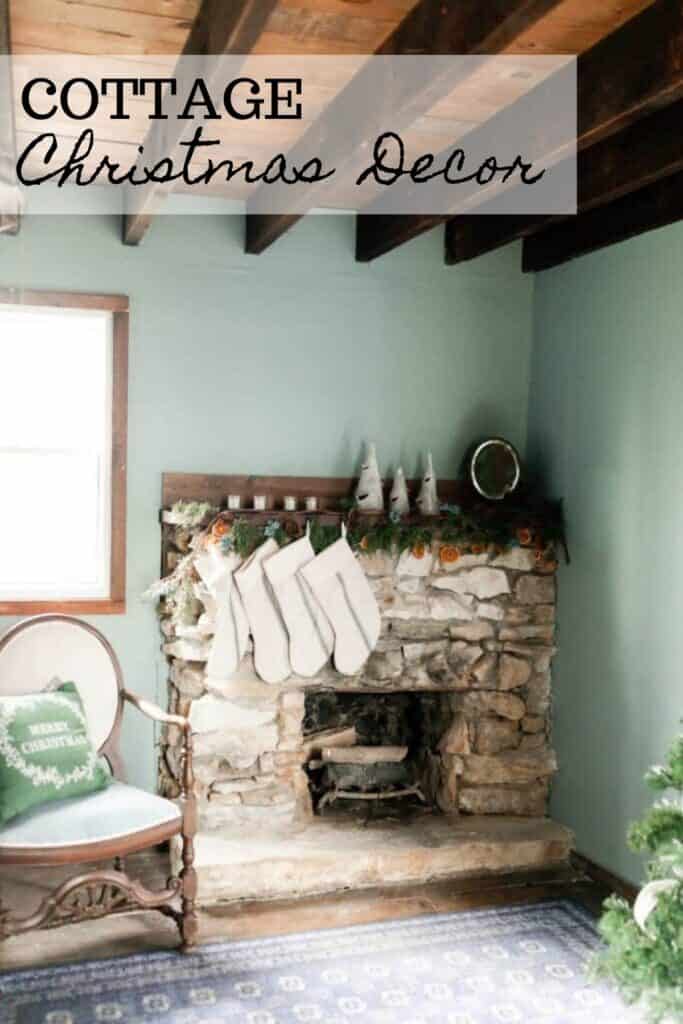 Watch The Christmas Cottage Tour
Shop Our Christmas Cottage
Christmas Cottage Decorating Ideas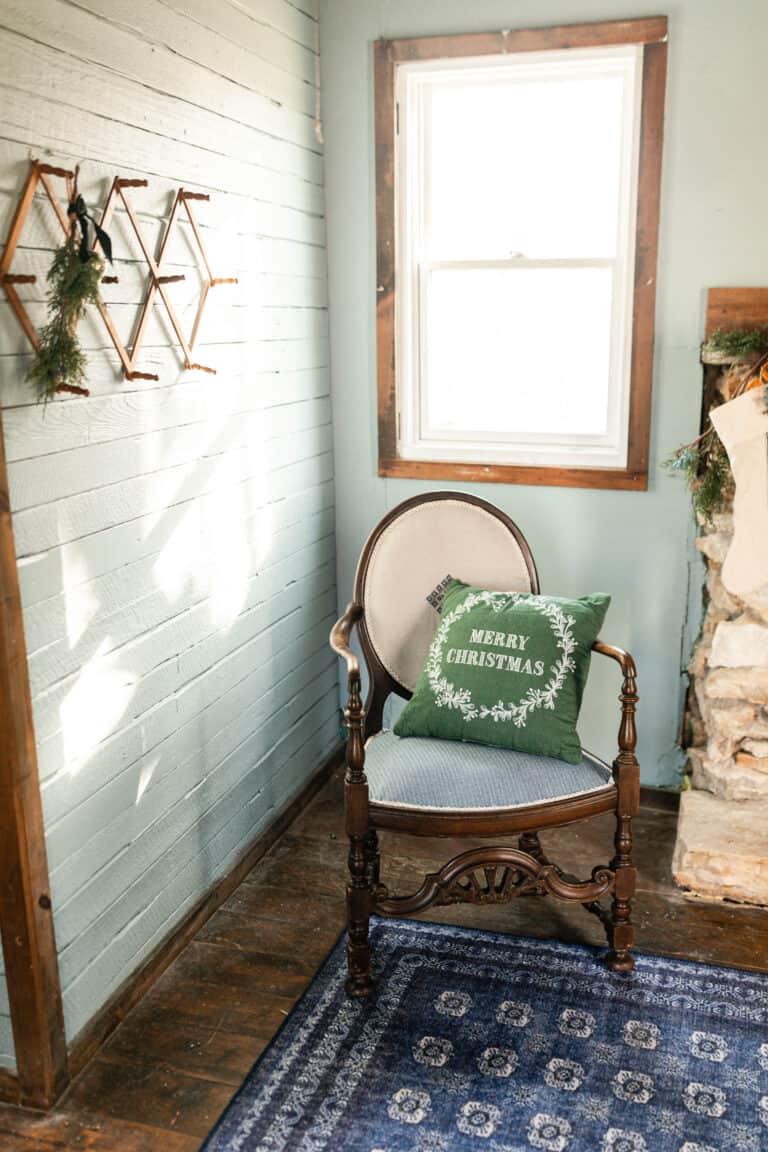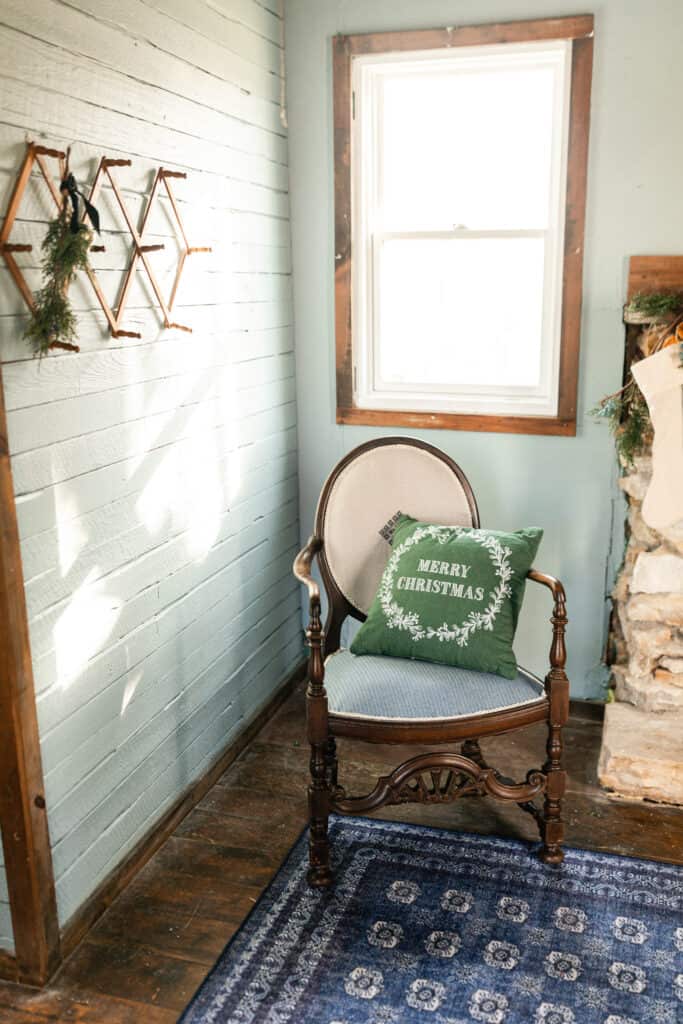 The Upstairs: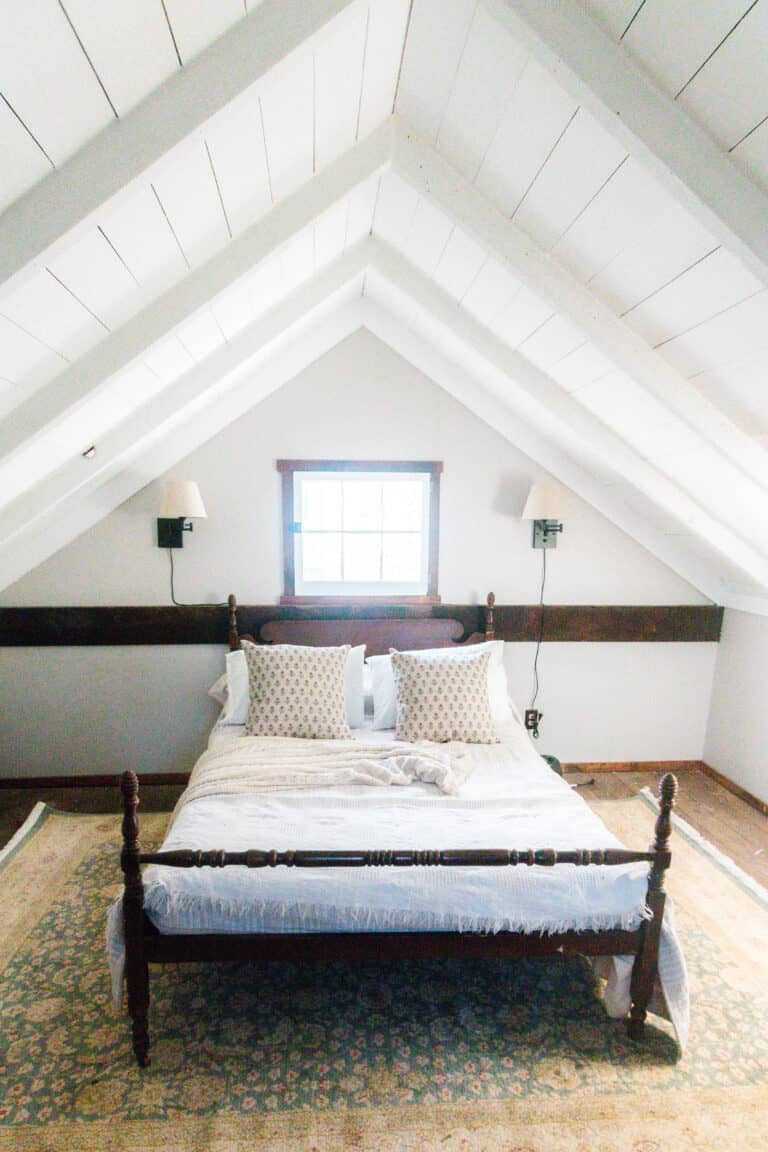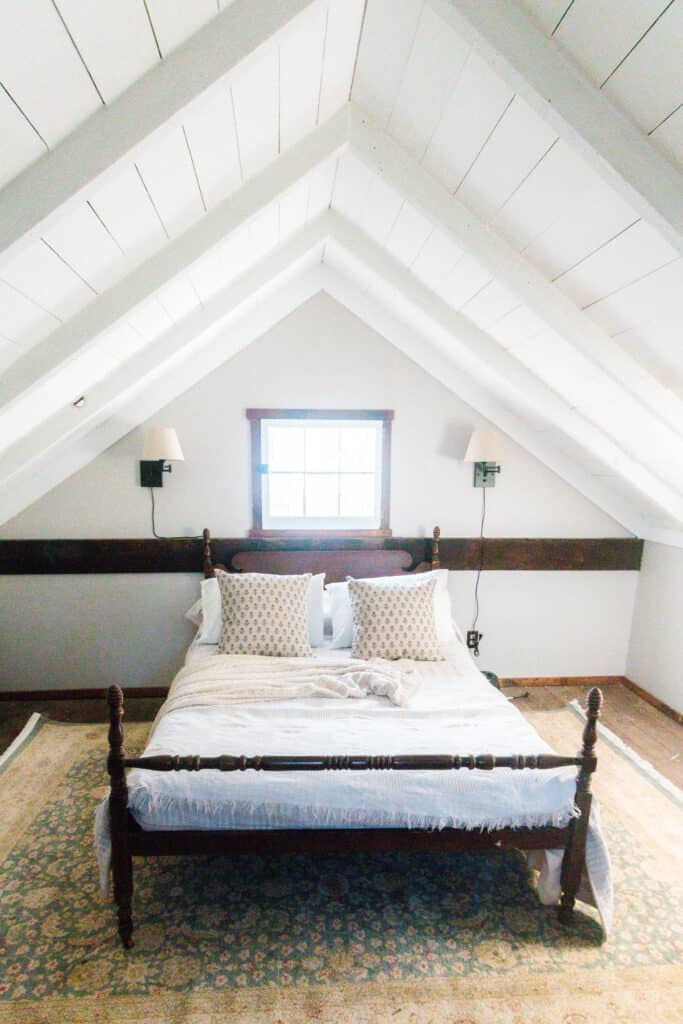 We started the renovations upstairs. The dream is to turn this little cottage into an Airbnb for family and friends. We ripped down the old, ugly boards on the ceilings, added shiplap, and painted them all bright white. The drywall was repaired and given a fresh coat of paint.
Next, I laid a vintage rug down and placed an antique bed with beautiful, organic sheets (use code boone20 for 20% off), a comfy quilt, knit blanket, and vintage pillows.
Sconces were hung on each side of the bed. If this was in my house, I would have wired them in, but we are trying to go minimal on this cottage. Another antique pendant hangs from the ceiling.
I found this adorable vintage chair for around $20 on Facebook marketplace.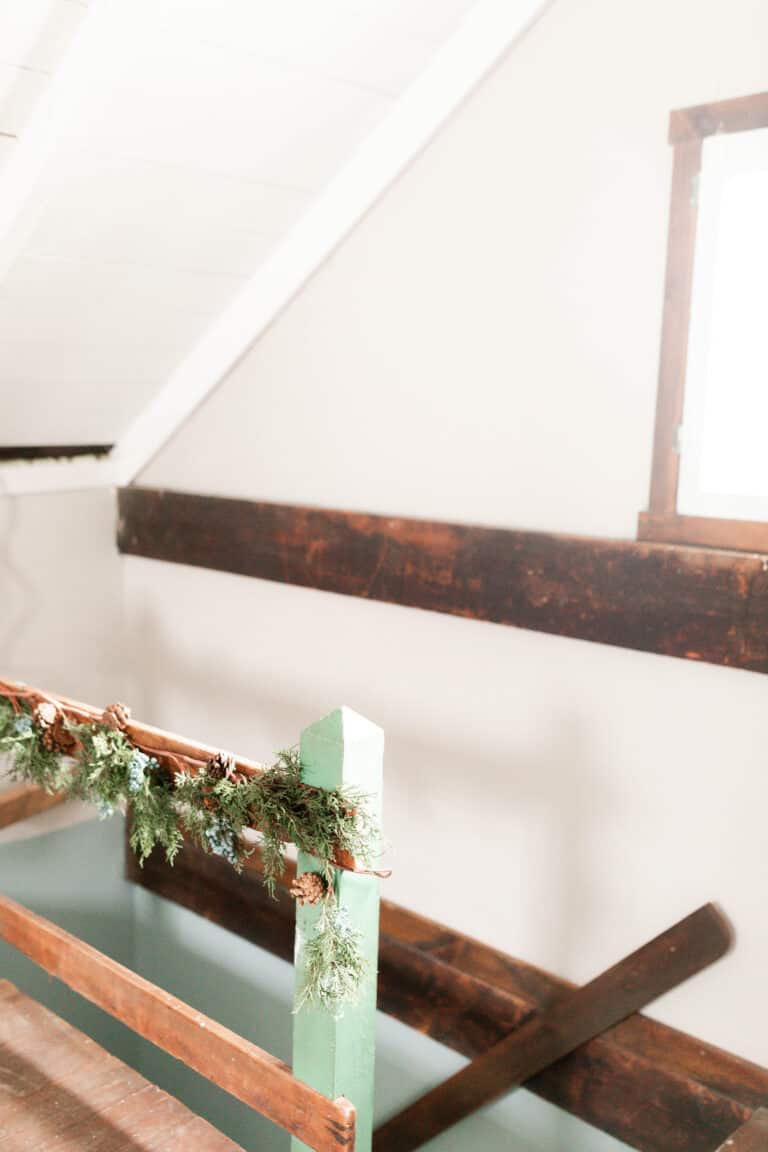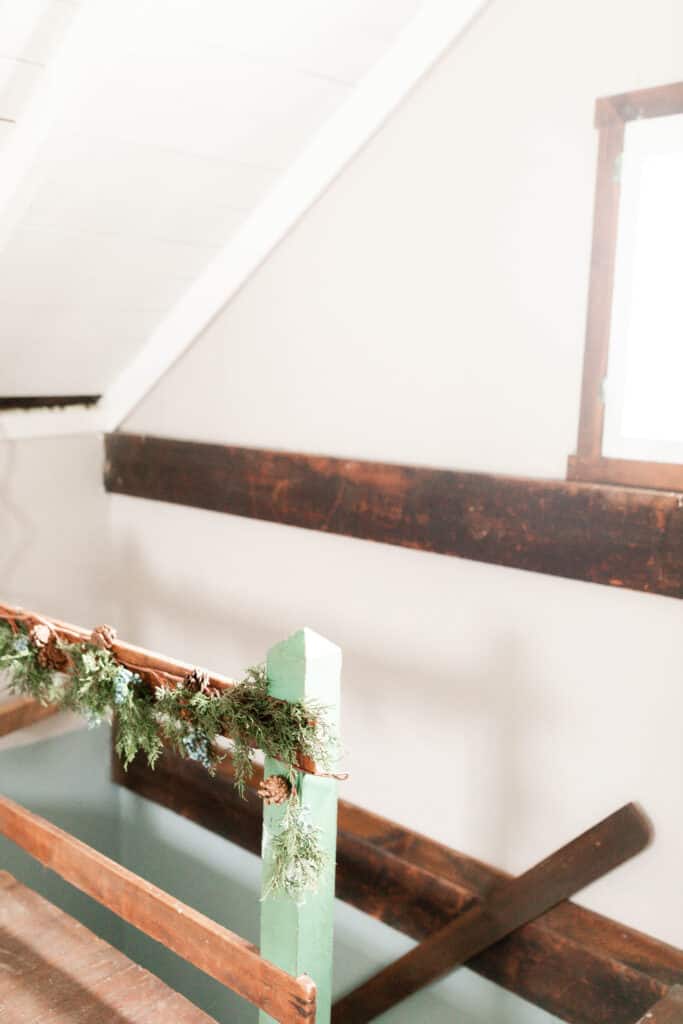 Finally, to add a little Christmas cottage cheer, I wrapped some faux garland around the stair railing.
The Downstairs:
We painted the downstairs a really pretty blue, and you may notice that it's almost the exact same color as the outside. Totally unintentional, but it works so well.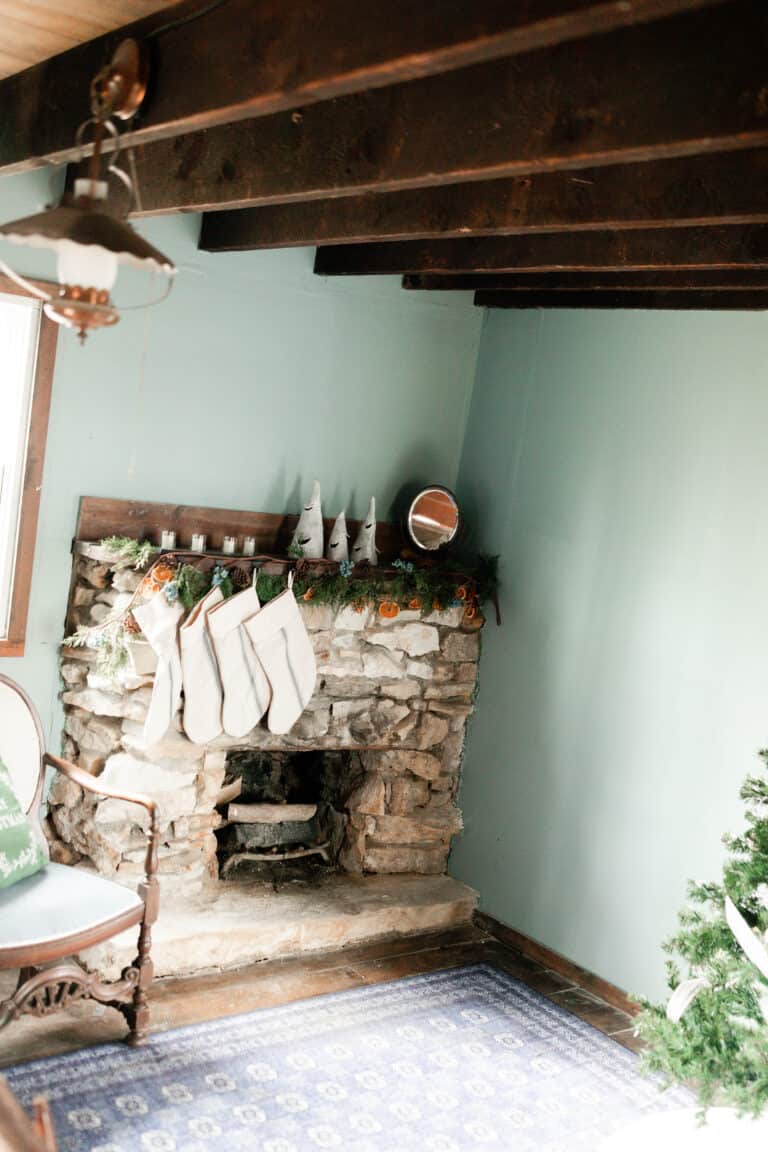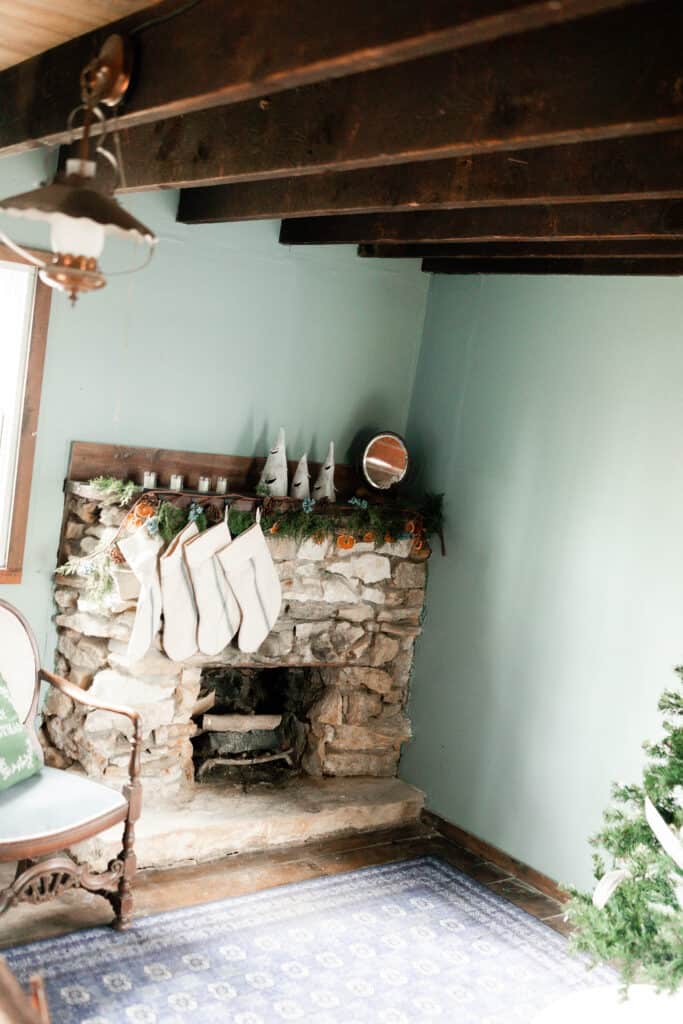 Cottage Fireplace Mantle
For the mantle, the kids and I made a garland out of dried oranges and twine.
Then I layered a faux garland with the orange garland.
Next, grain sack stockings were hung. The mantle was topped with faux candles in glass jars, plus my favorite ceramic Christmas trees that my friend (who is a local potter) made for me, and a vintage thrifted mirror. That completes the Christmas mantle.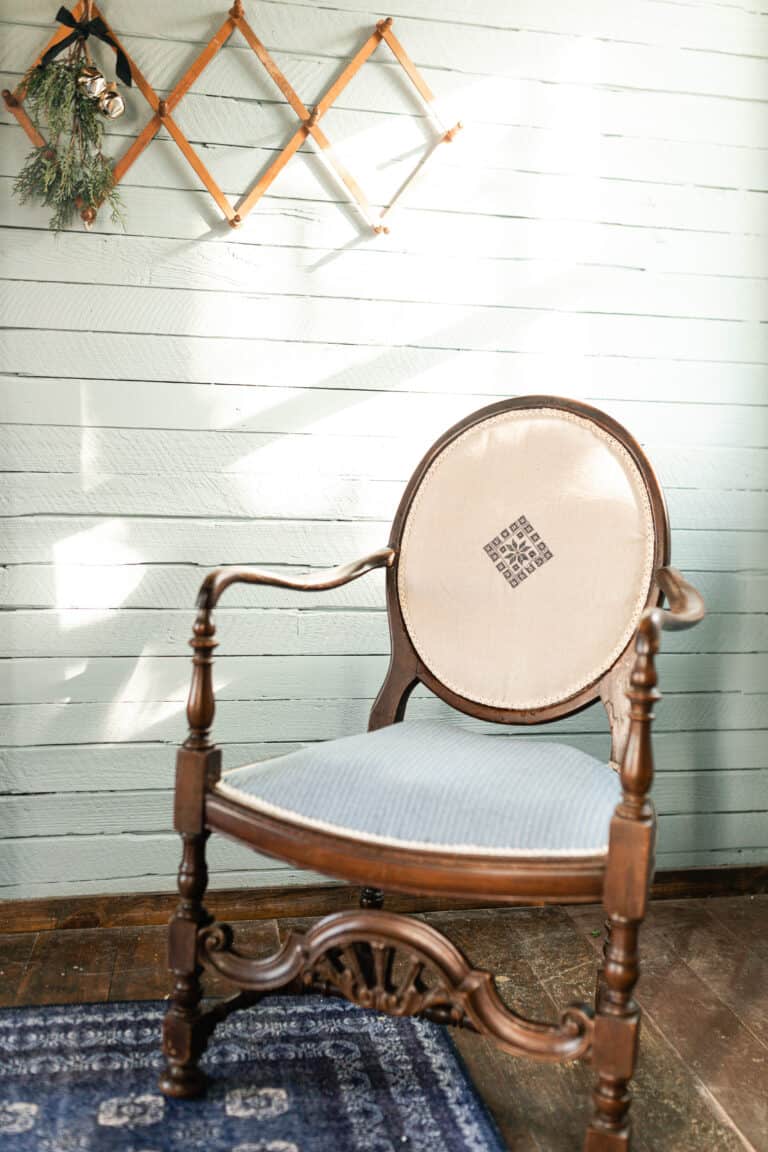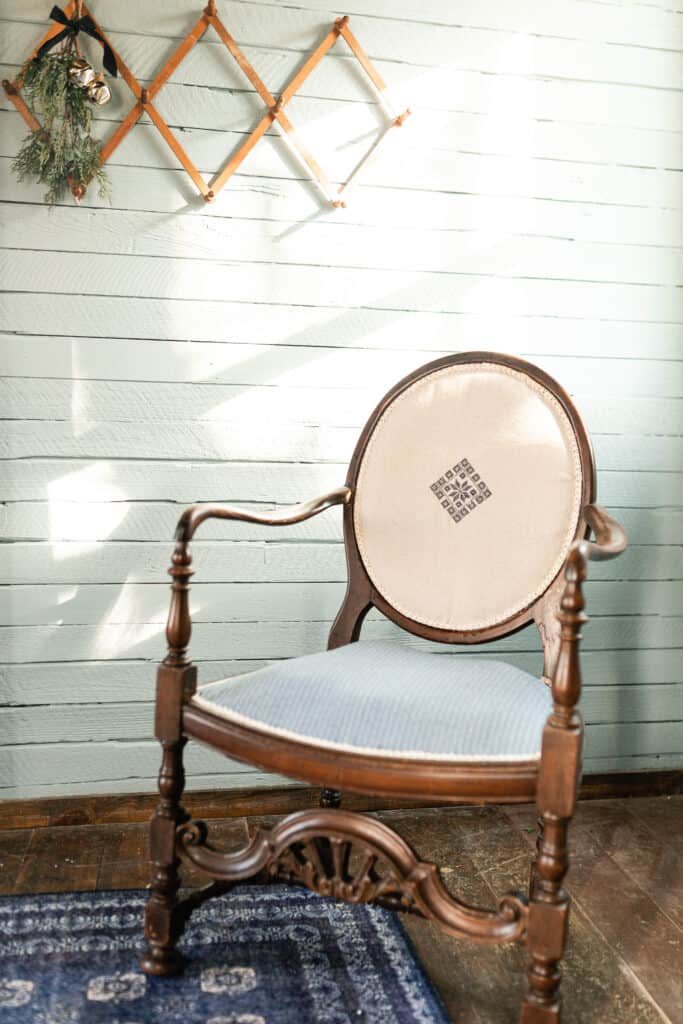 I brought in a vintage chair which I had upholstered after finding it for free (see the tutorial here), and I topped it with a cute pillow with vintage fabric. I'm hoping to add some more furniture in here, a loveseat perhaps, but so far, this is it!
Lastly, a blue, vintage-inspired rug from Fame Rugs was placed next to the mantle (also use the code BOONE20 for 20% off).
The Cottage Christmas Tree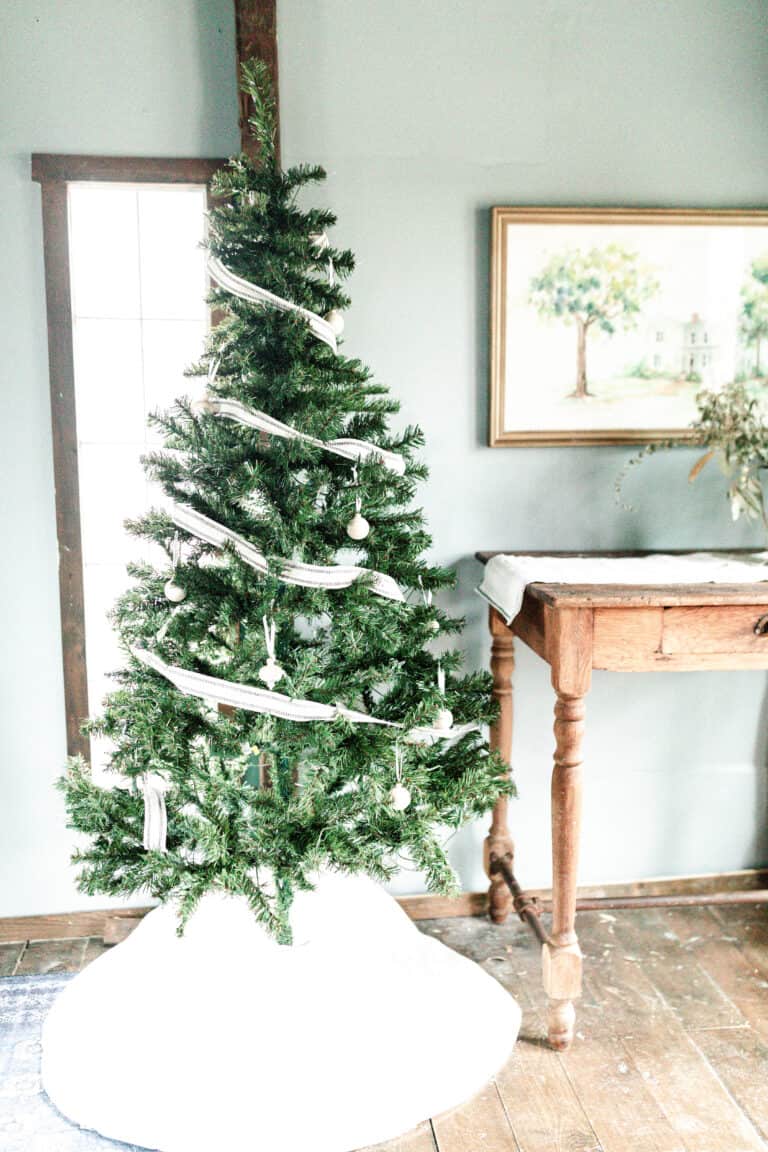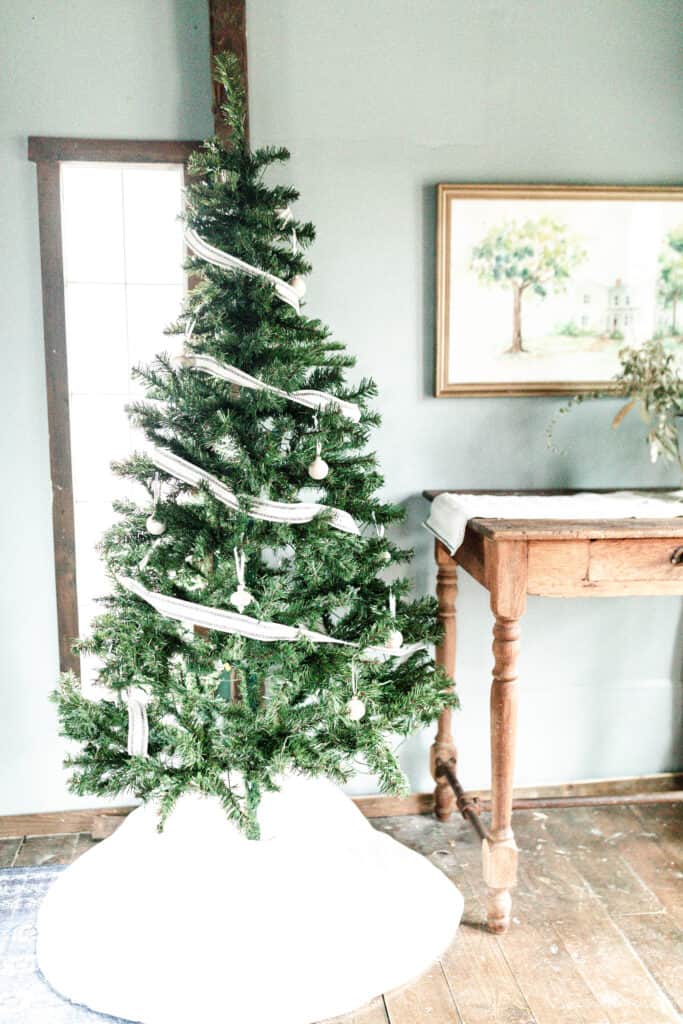 The Christmas tree was an inexpensive find -on sale!- and decorated with these small wooden ornaments that were actually labeled as "gift toppers."
It was then wrapped with burlap ribbon and finished with a cable-knit tree skirt.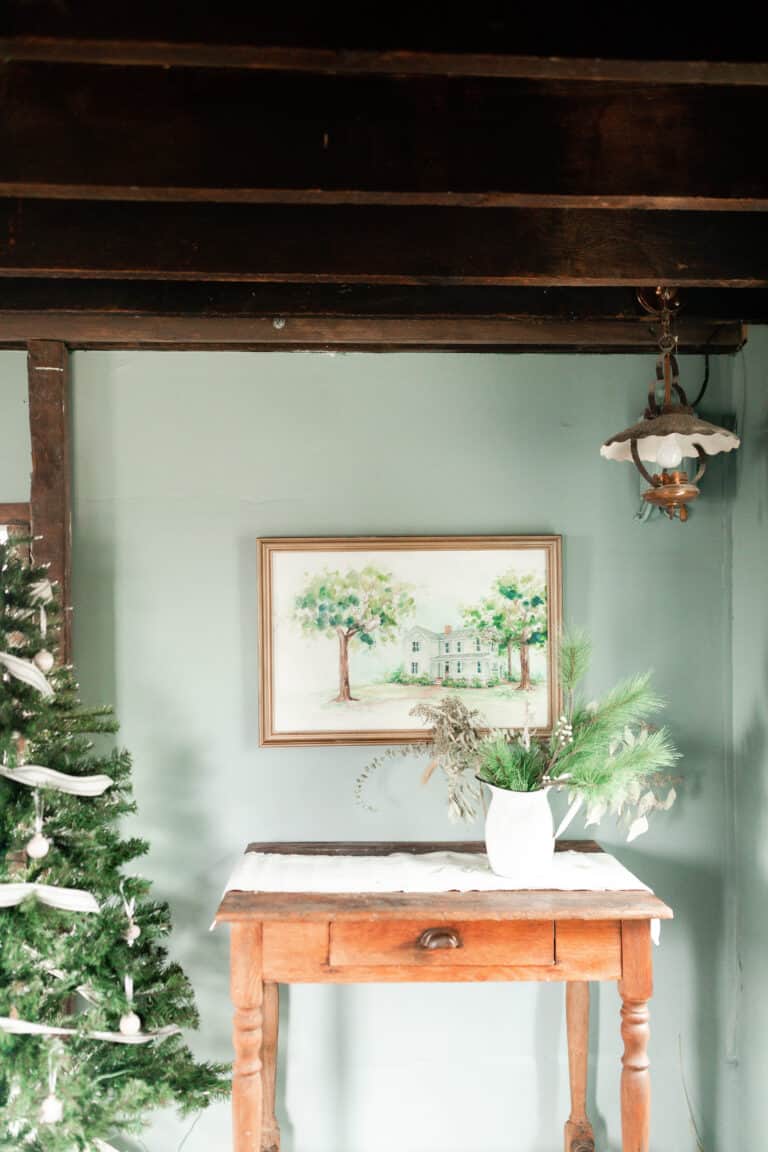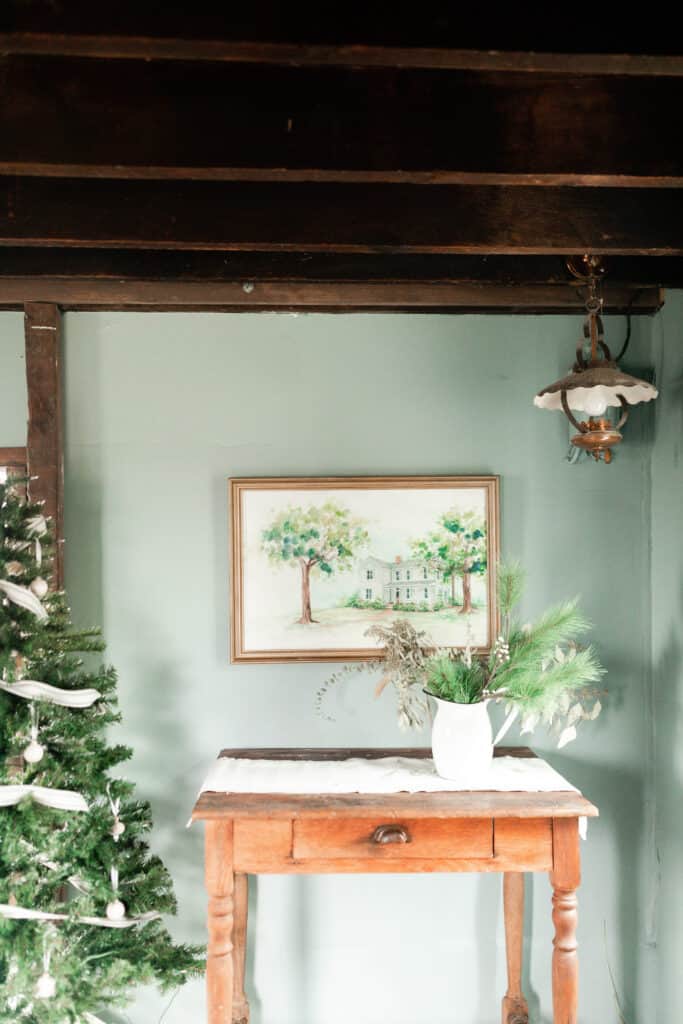 Next to the tree sits this beautiful 100-year-old oak table. I topped it with a table runner, a vase full of faux greenery, and a beautiful watercolor of our farmhouse painted by my friend, Sara Jo.
Eventually, this will turn into a coffee station for our visitors, and we will add some bar stools.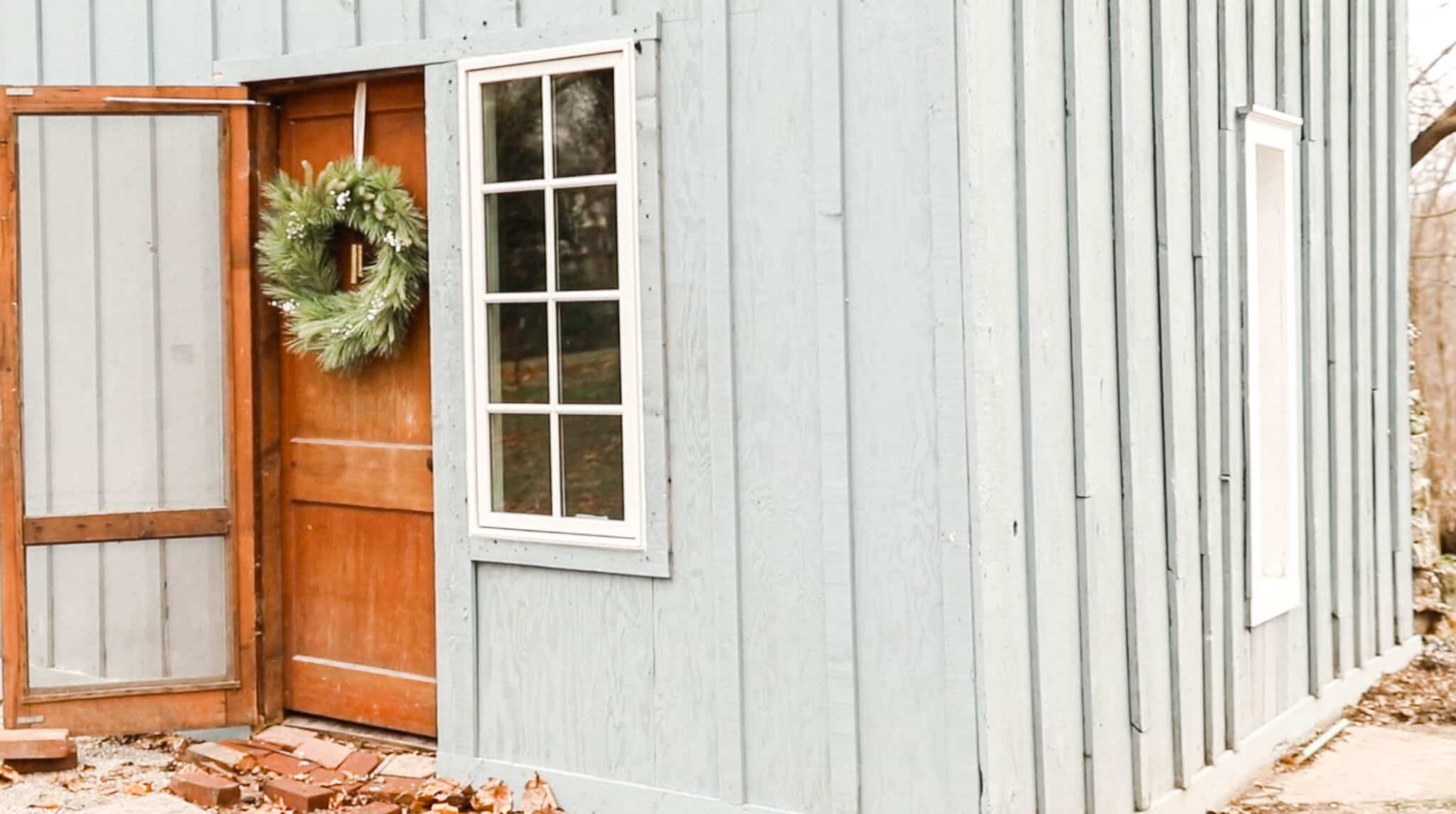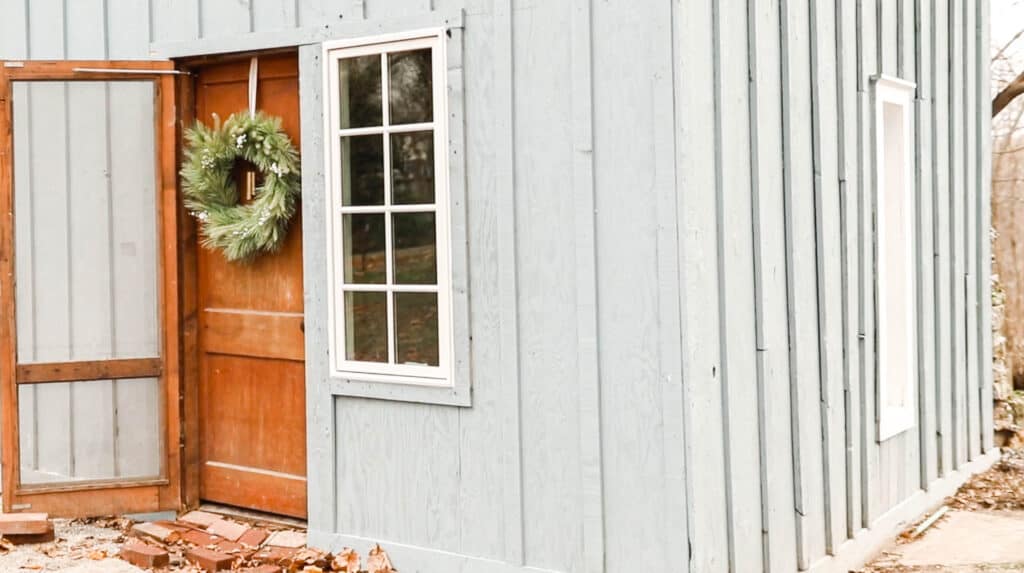 To finish off the Christmas cottage decor, I hung a lovely faux wreath on the antique wooden door, using burlap ribbon.
I hope you enjoyed our little tour today and were inspired with some of the cottage charm.
Pin It For Later