Peonies are some of my favorite flowers. I couldn't help placing them throughout our farmhouse for some natural Spring decor.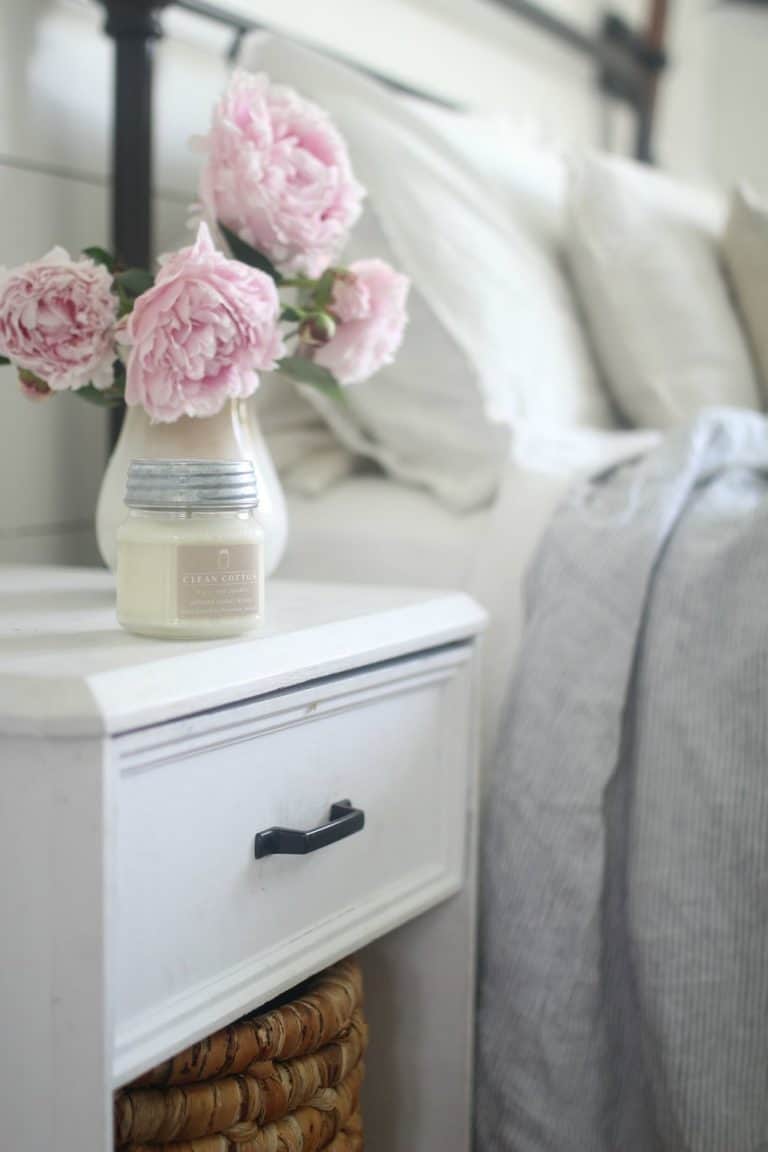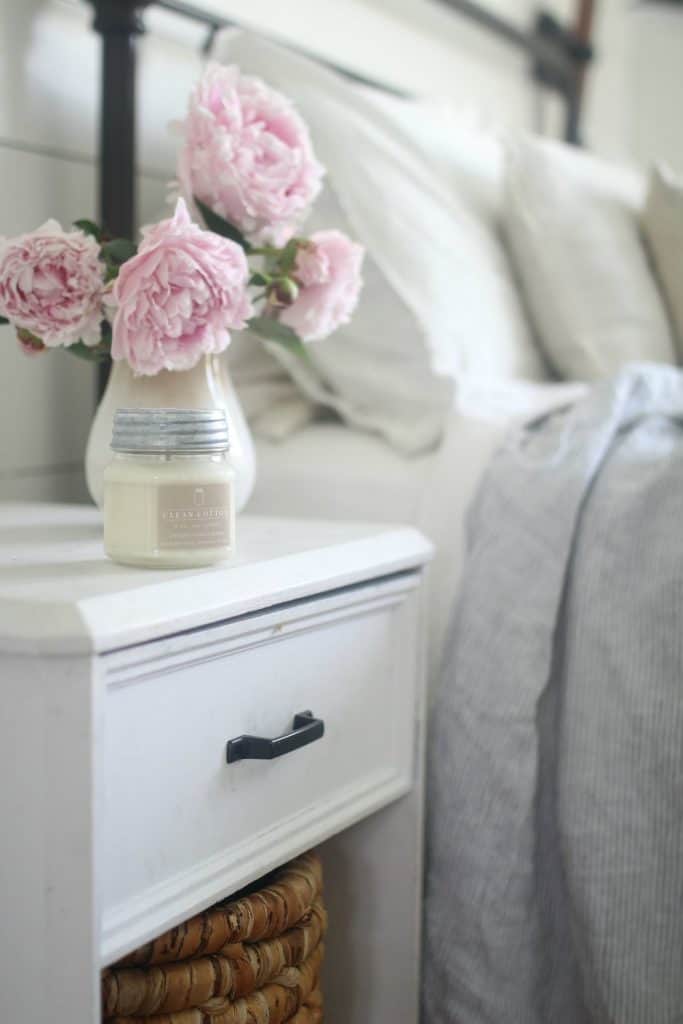 Peonies
The people who lived in this old bungalow before my family certainly gave us some paint colors and design choices I wasn't super thrilled with, but they did give me a gift I am thankful for every single year around this time.
Peonies!
They have to be the most fragrant and beautiful flower in all of creation.
And because their delicate petals and top heavy blooms don't last long, their beauty must be fully documented, to carry us all through until the few days they can be enjoyed next year.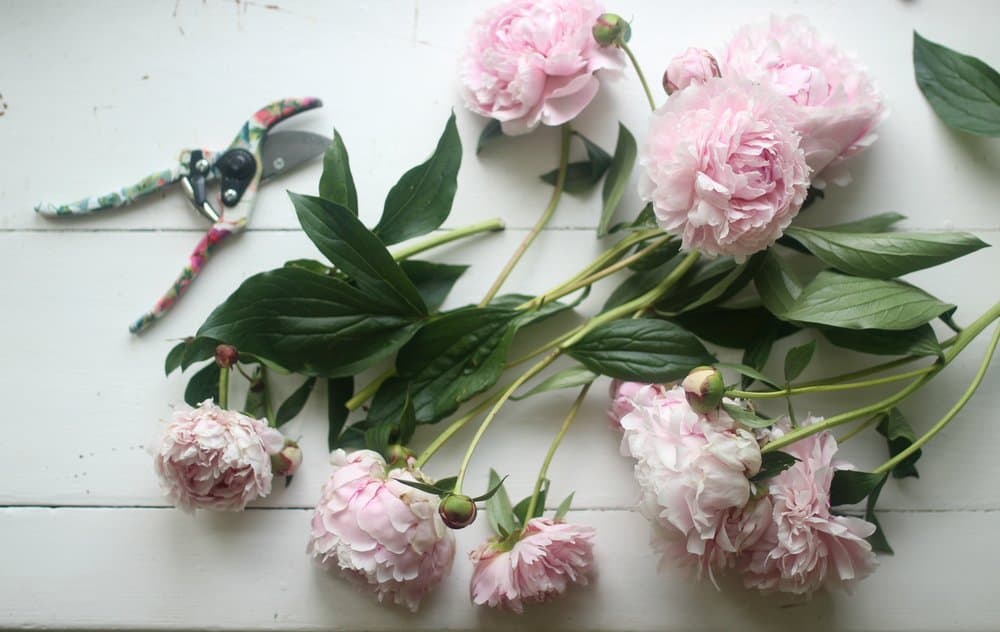 Kitchen
I had to knock off several ants, into the farmhouse sink, before bringing the blooms into the other rooms in the house.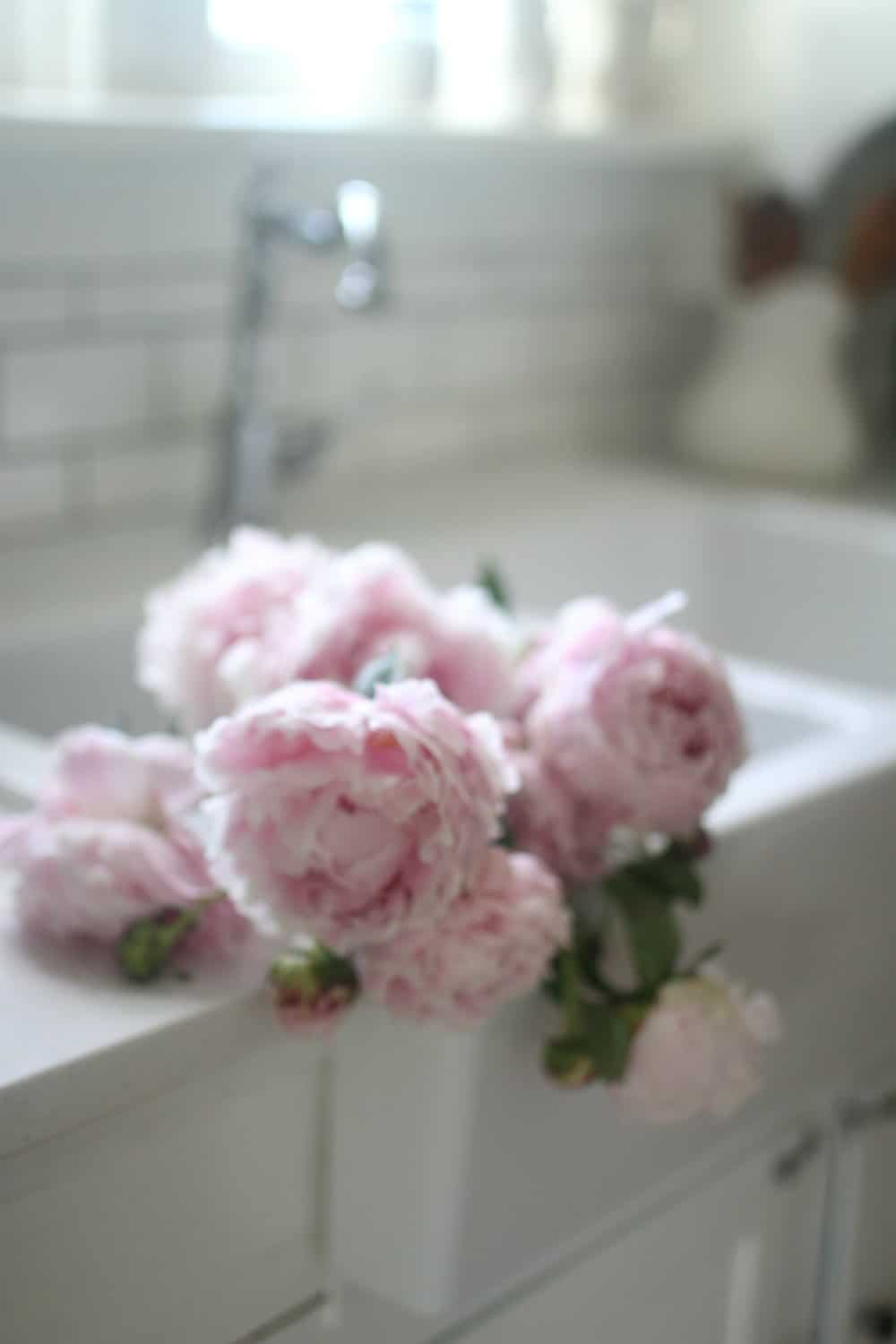 I love how full the the blooms are. There must be 100 layers of petals on every stem! Has anyone ever counted? I wonder.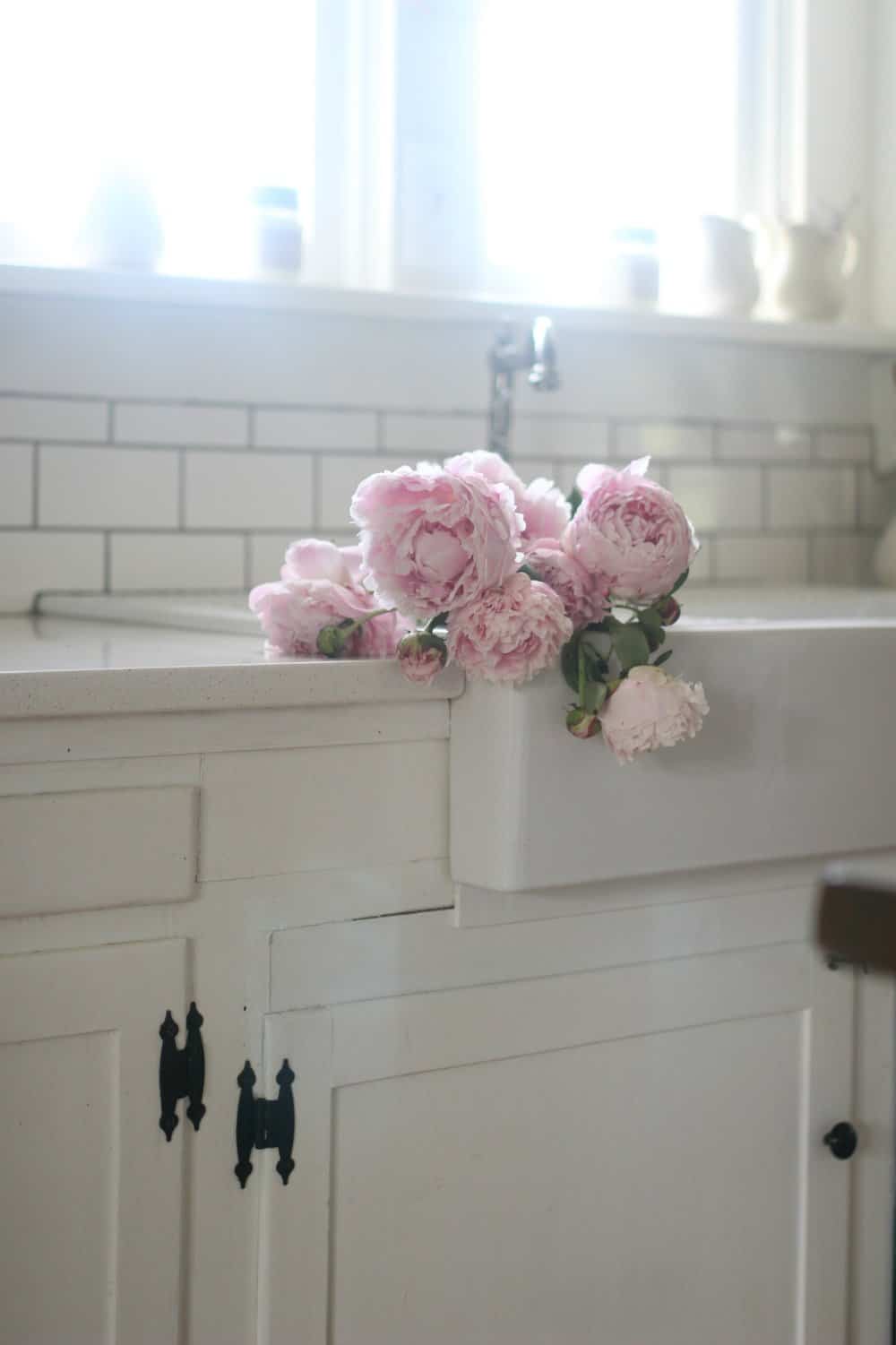 Entryway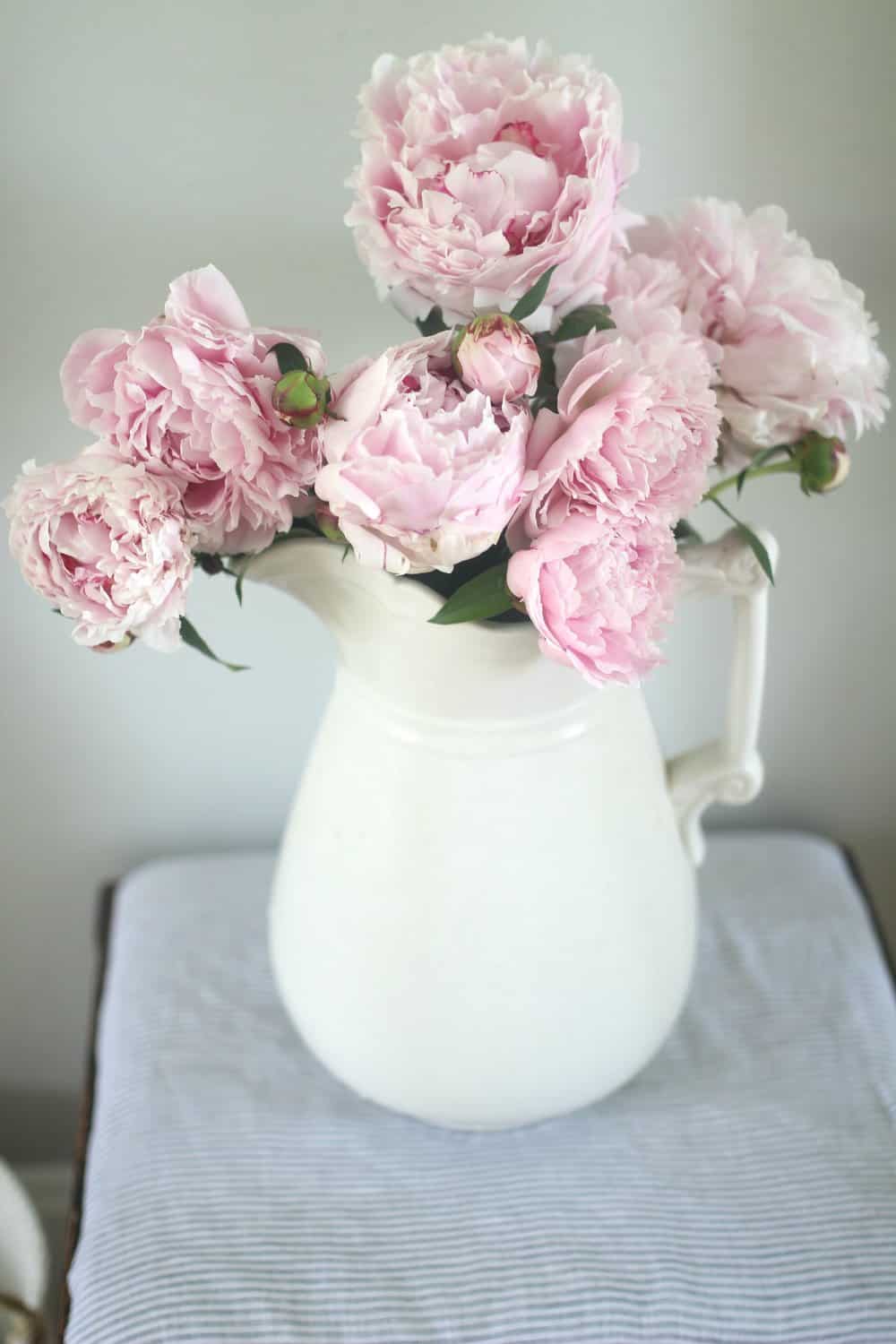 I normally don't use pink in my decorations, but in the case of peonies, I am willing to make an exception.
I love how they look in my one gallon ironstone jug in my farmhouse entryway.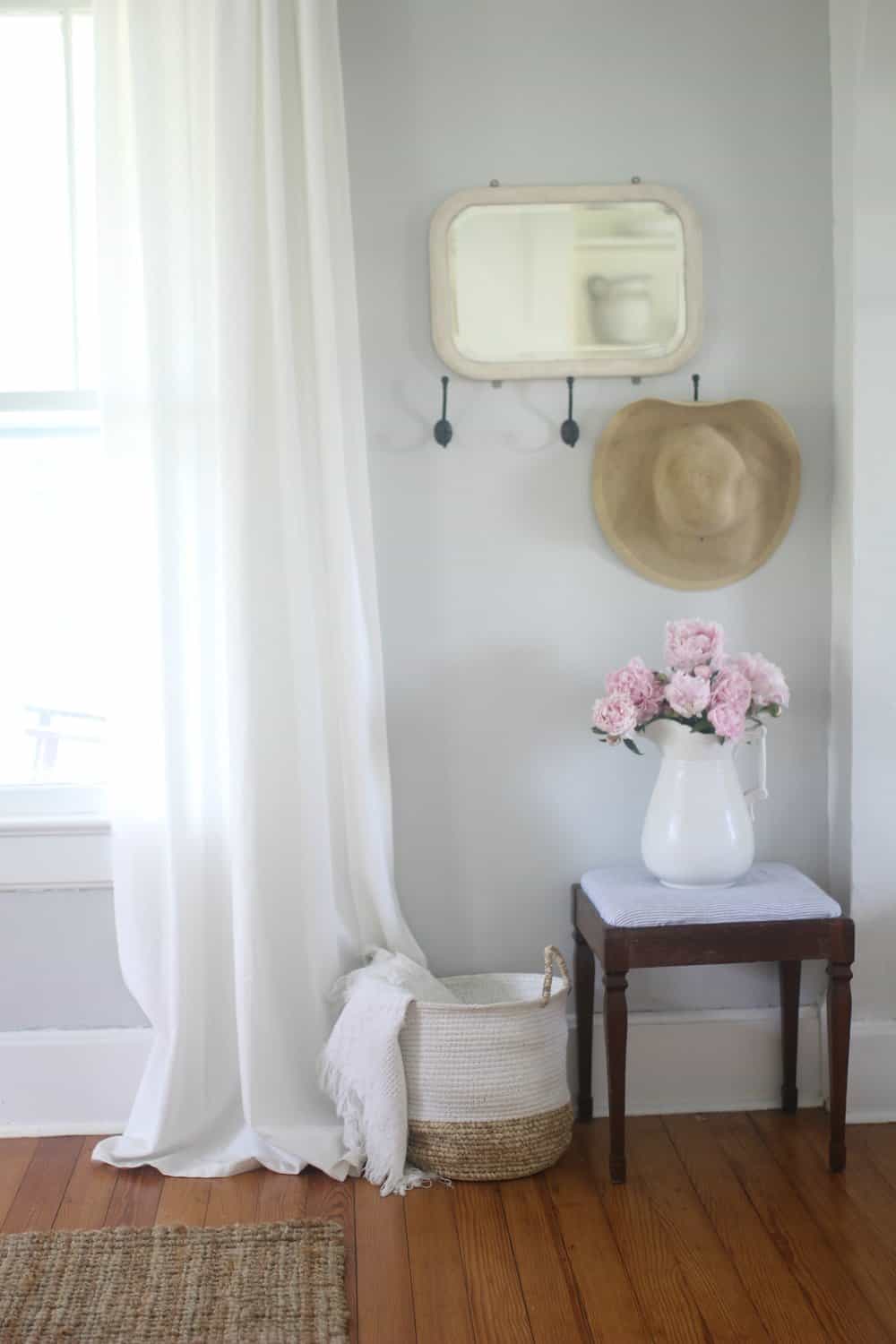 Dining Room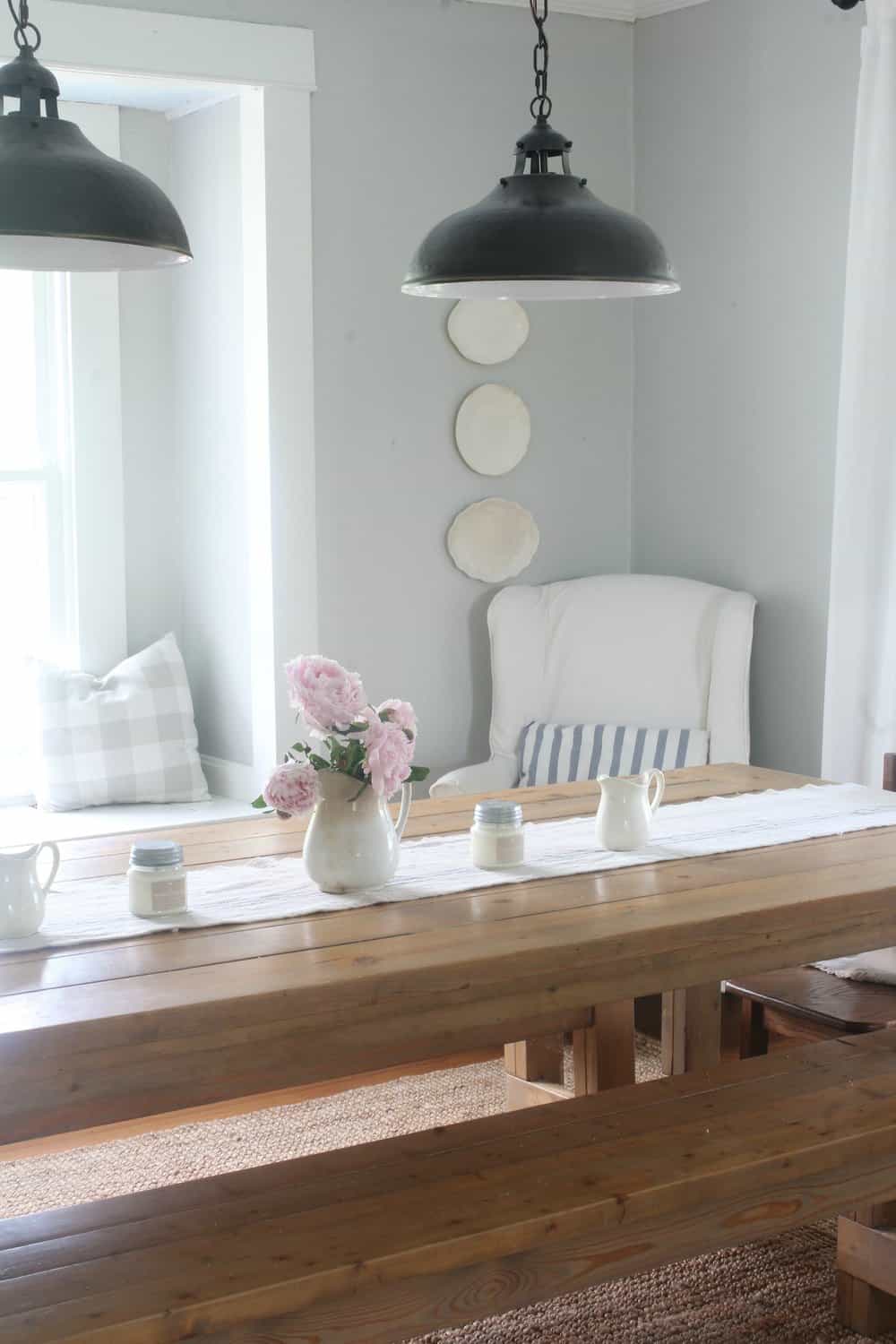 A little side note needs to be added here. I love my new candles from Antique Candle Works.
I think they look so pretty next to my peonies.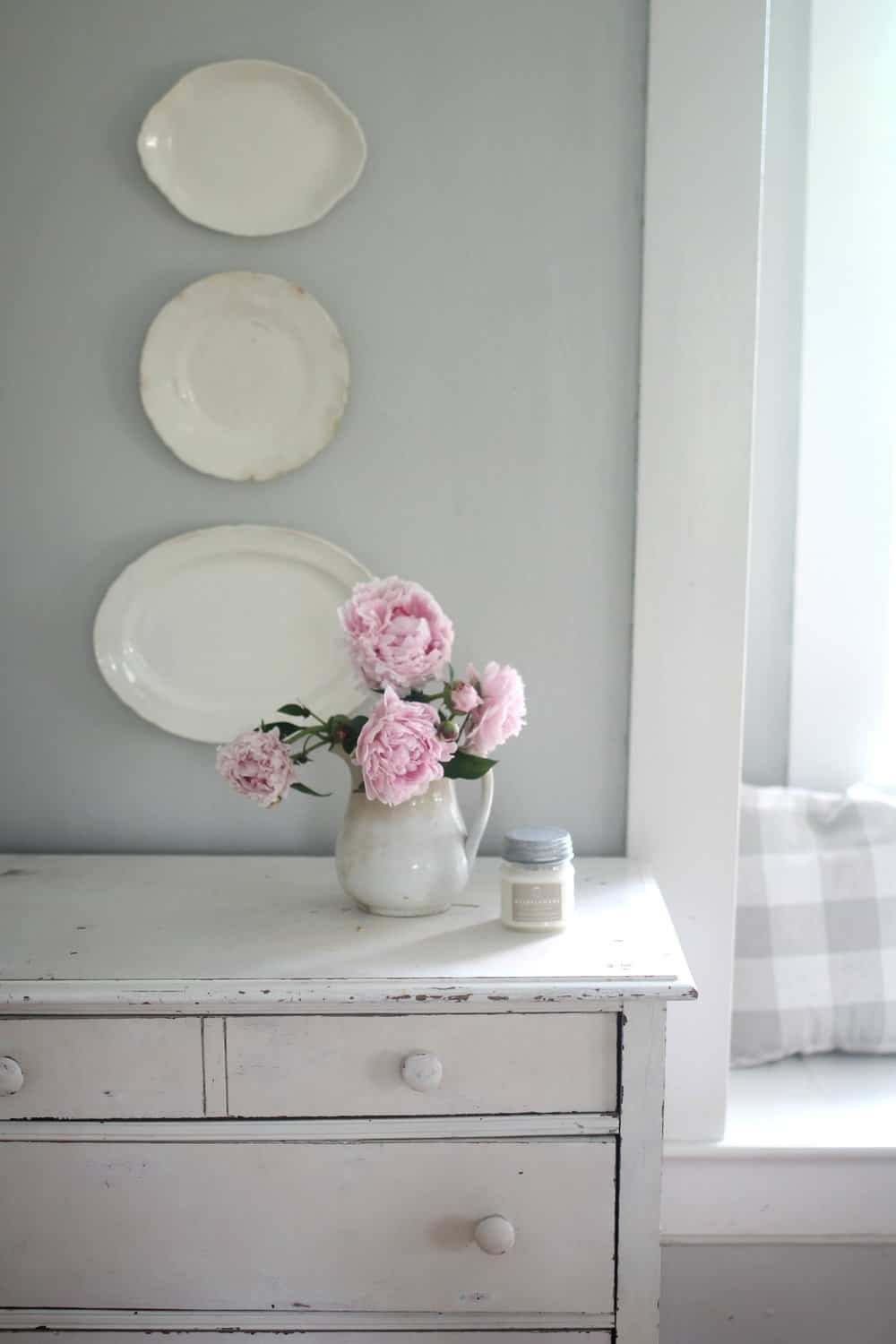 Bathroom
I added a few shorter stems to my small ironstone pitchers for our bathroom windowsill.
Oh I wish they would last forever!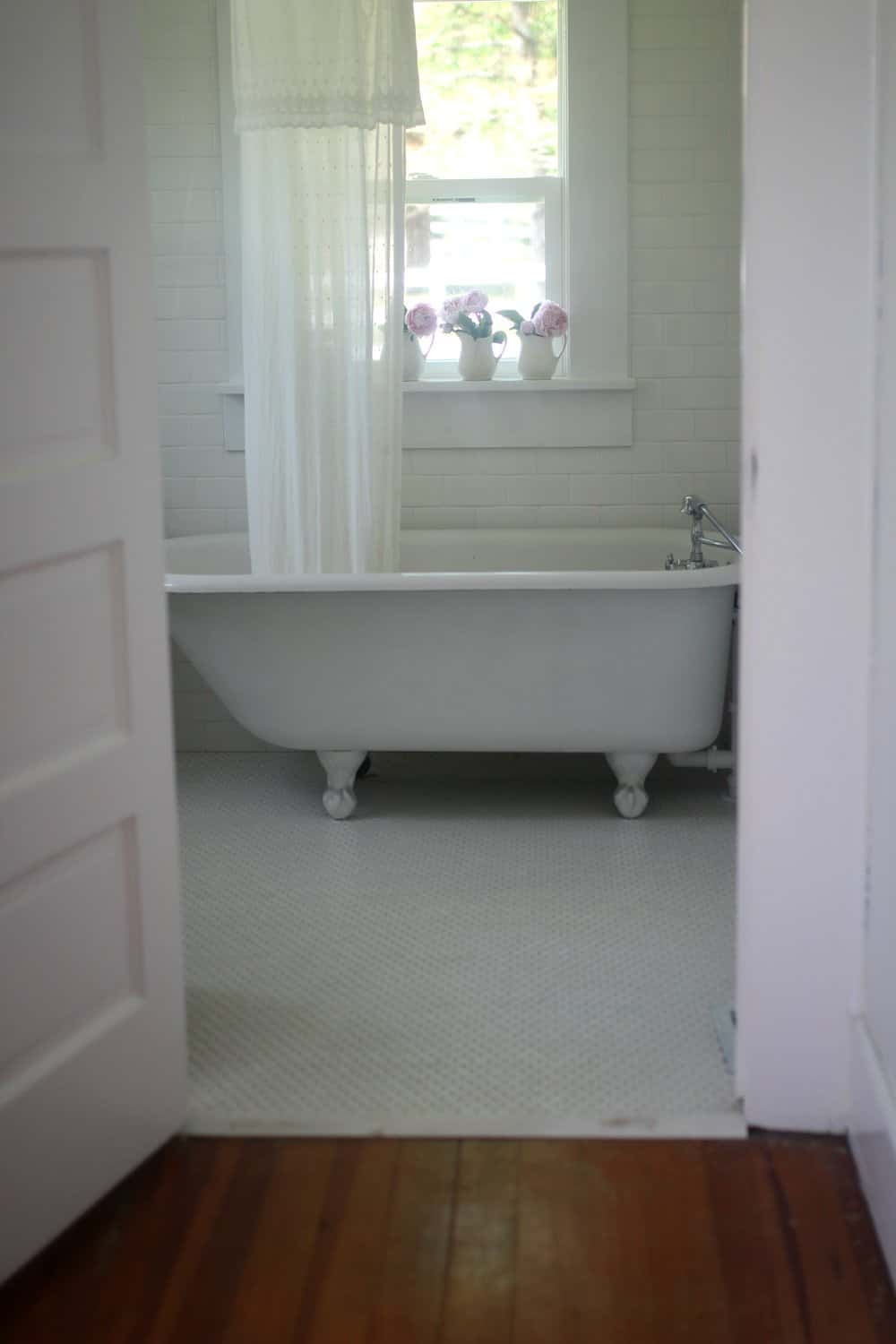 Thankfully, more flowers will be in season soon.
One of my favorite things about summer!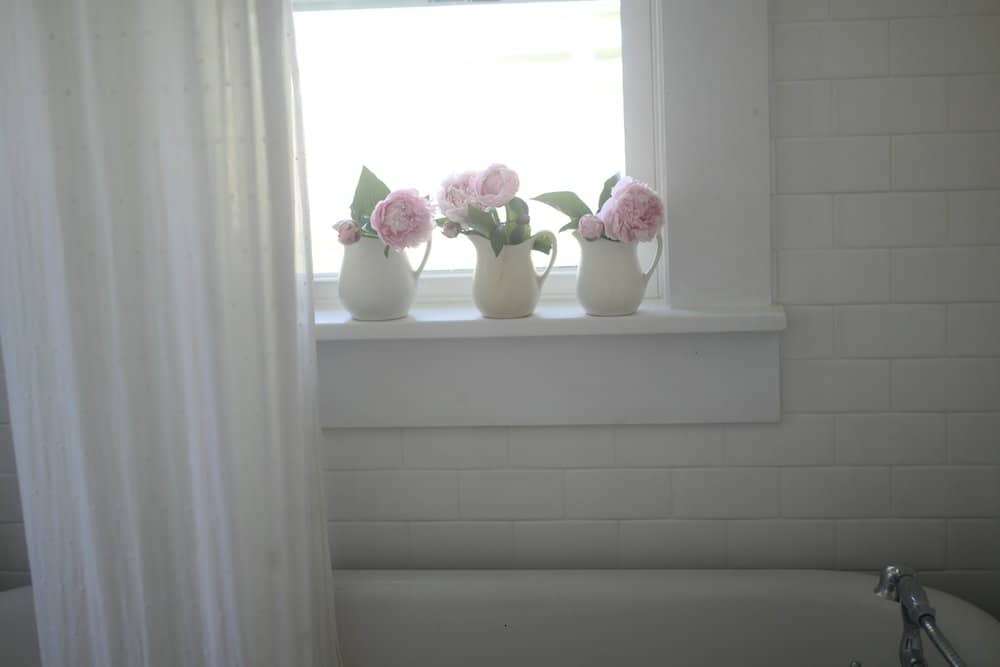 Farmhouse on Boone Tutorials found in this post:
Thank you so much for stopping by friends!
Pin it for later: