Cocoa Butter Beeswax candles have a subtle chocolate scent. In this tutorial I make a large candle, with three wicks, in a vintage crock from a thrift shop.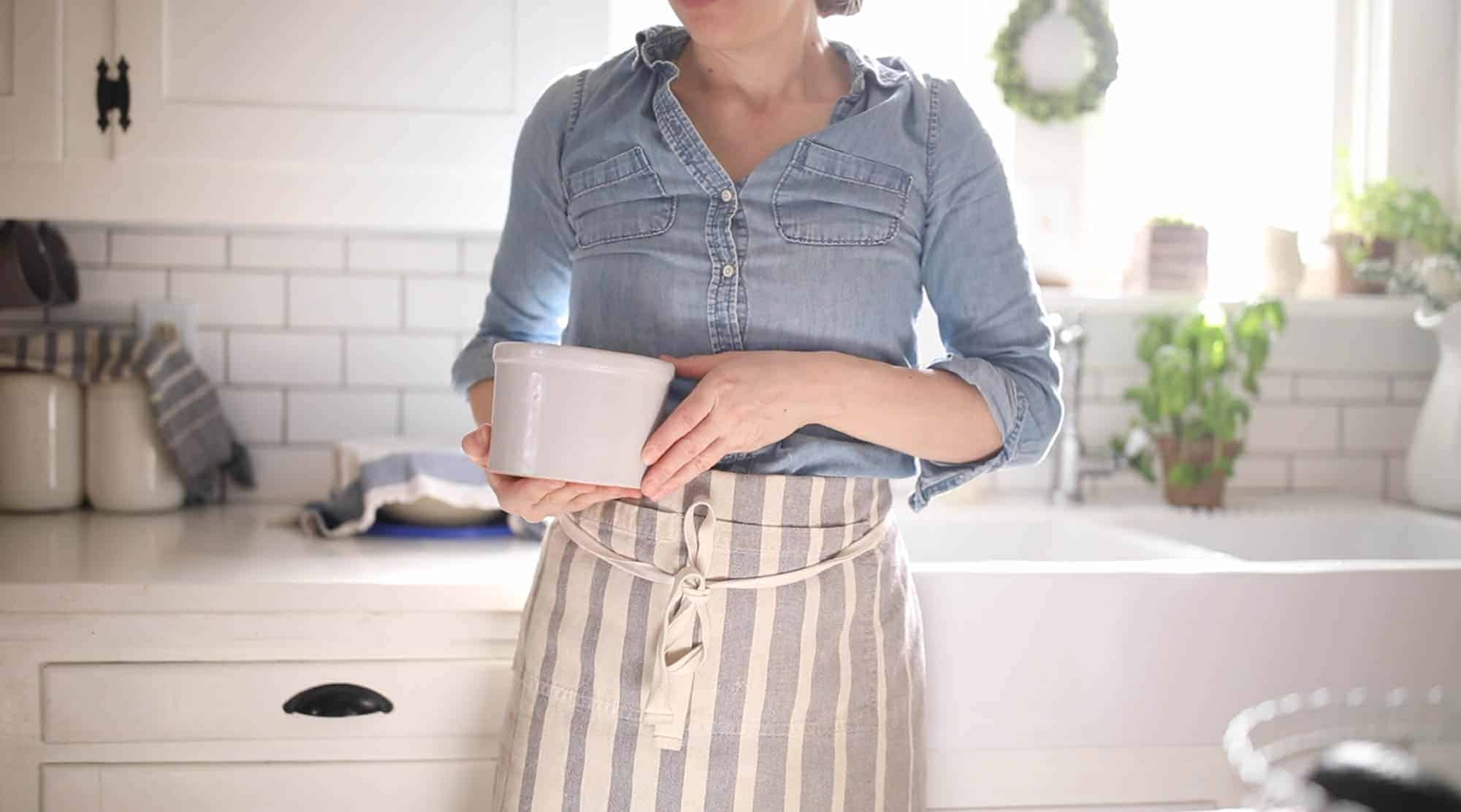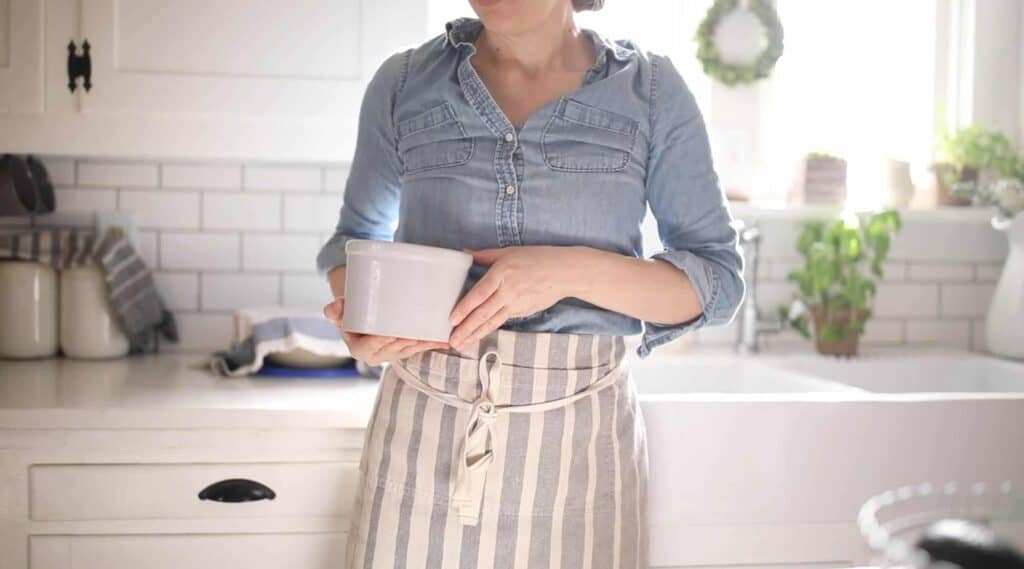 You know those ideas you just can't stop thinking about? They might not really be that great, but you just have to try them.
Almost like scratching an itch.
That's how this project has been lately. I'm not really sure why, but I have been loving the idea of making beeswax candles in something other than just new mason jars. Over the last couple months, every time I found myself in a thrift shop I kept my eye out for perfect candle vessels.
I envisioned crocks, square ironstone bowls, and maybe even an antique gravy pitcher, filled with beeswax.
Cocoa Butter Beeswax Candle in a Vintage Crock Video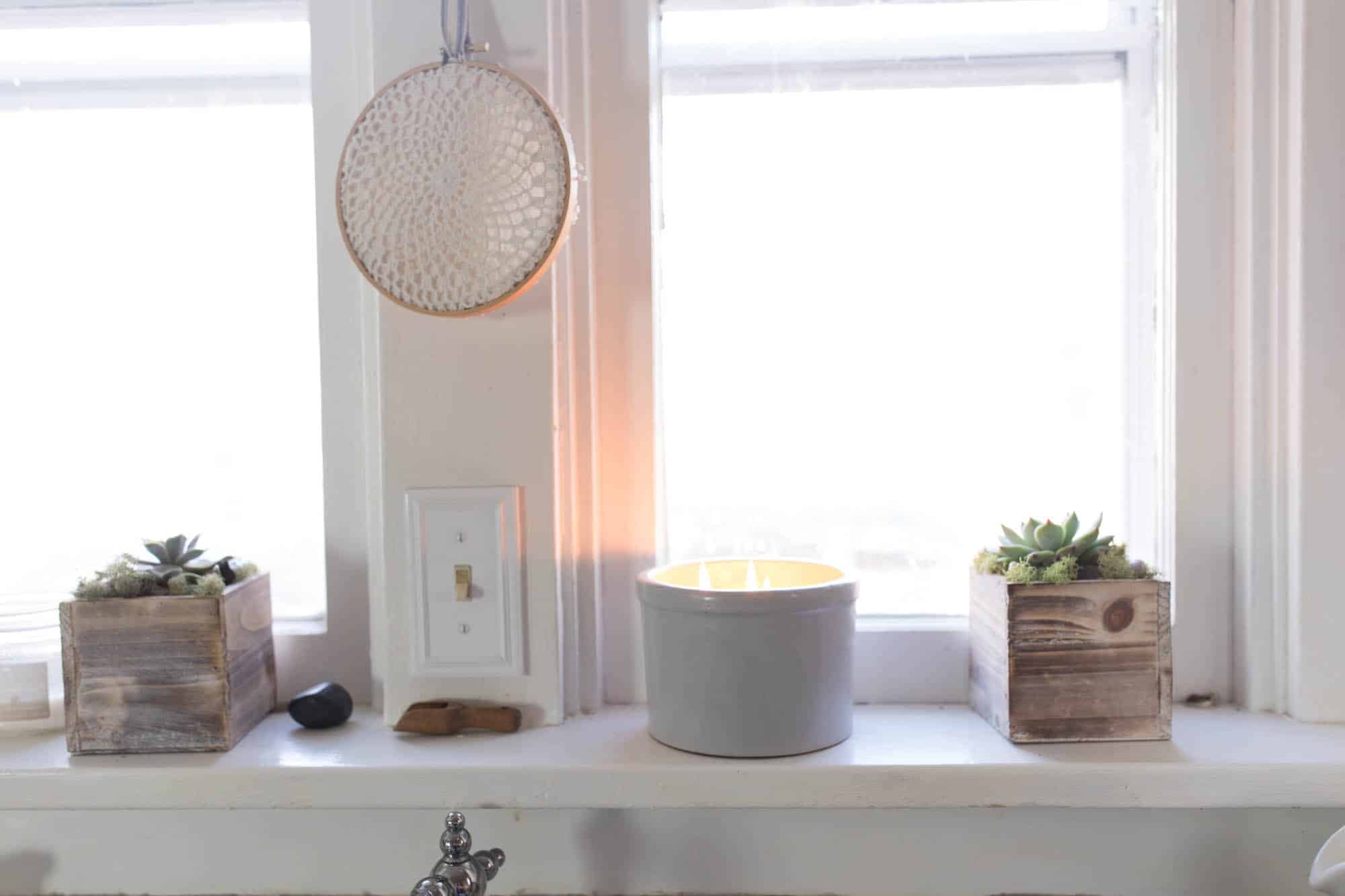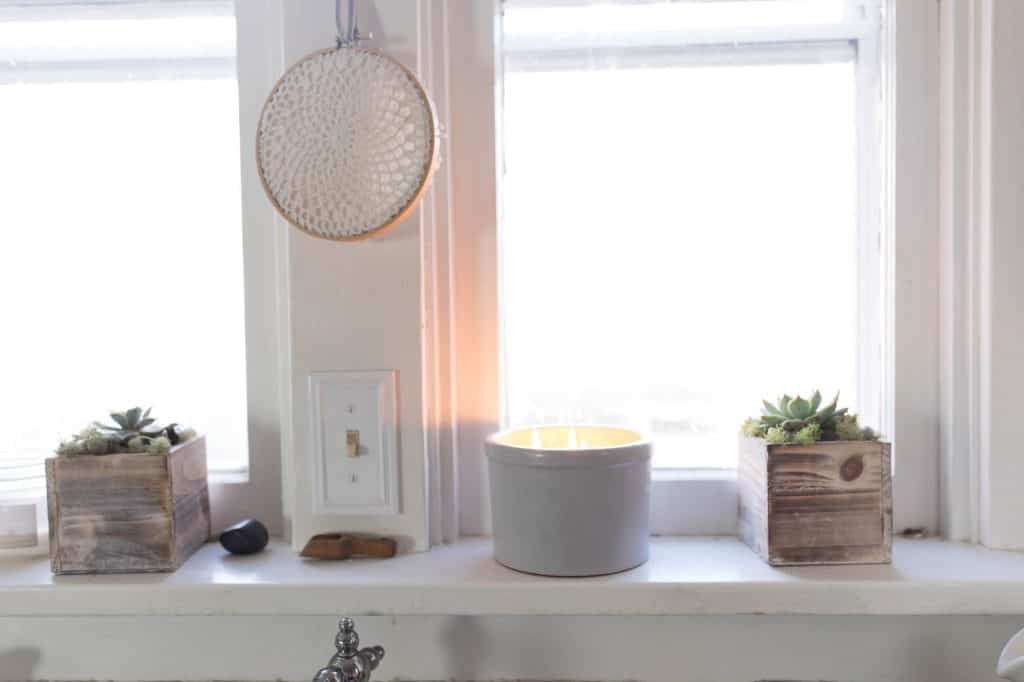 I also wondered how the candles would work with the addition of cocoa butter. Since it is so hard at room temperature, it seemed like the perfect addition to the beeswax. Plus, it has the most delicious chocolatey smell. I already keep it on hand for DIY Lip Balm, Sunscreen, and Whipped Body Butter.
And though I have already shared the method for hand poured beeswax candles, these two differences deserved a new blog post and video.
For this project I used a gray crock that I found for $3 from a thrift shop.
I like that it was larger that candles I have made before, because I wanted to try out adding more than one wick.
Cocoa Butter Beeswax Candles Ingredients
1 Pound Beeswax Pellets
1/2 Cup Coconut Oil
1 Cup Cocoa Butter
Other Supplies Needed
A candle vessel- I mentioned a couple ideas up above, but use your imagination on this one. I love that this project gives me another thing to keep my eye out for at the thrift shop!
Cocoa Butter Beeswax Candles Method
Pour all the ingredients into a double boiler and heat until it is all melted together. I just put a glass bowl over a pot of boiling water to accomplish this.
Meanwhile, use a hot glue gun to attach a wick to the bottom of your candle. Since I had a larger crock, I glued down three wicks in a triangular pattern.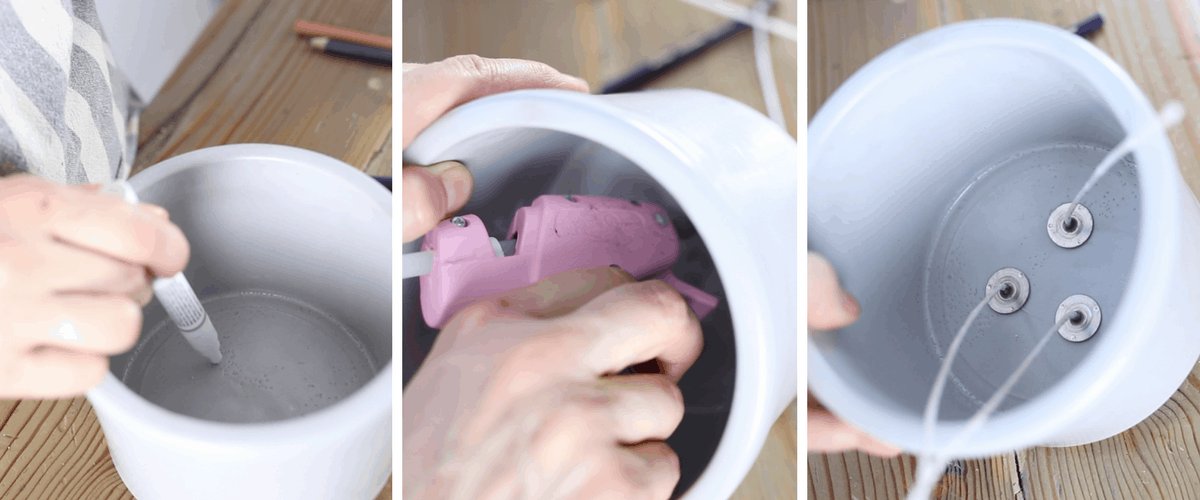 Once everything is melted together, pour it in your candle vessel. This stuff hardens VERY quickly, so make sure to work fast!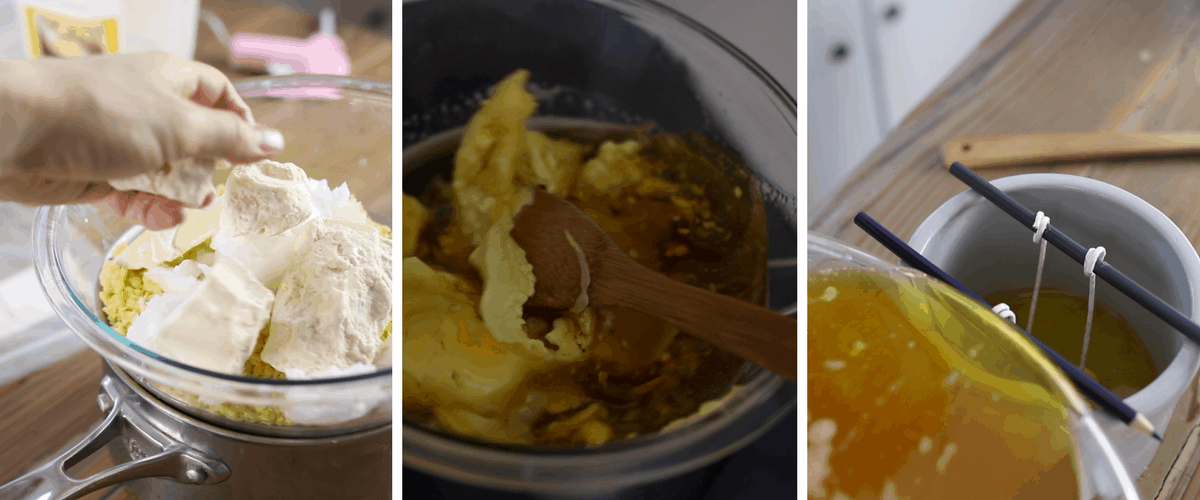 Inevitably, there will be a little the hardens on the outside of your bowl. Just pop it in the oven, or back on top of the pot of boiling water, for a bit to melt it again.
*Since my last post on Homemade Beeswax Candles, I have had a few people ask about the wax that is left when you burn the candles a while. They are quite long burning, but they don't burn all the way down, leaving no wax on the sides, like store bought candles. When you have a bunch of candles that the wicks are burned down on, juts put them all in the oven and pour them into a new jar with a new wick. 🙂
Allow all the wax to harden and trim the wicks to about 1/2″ length.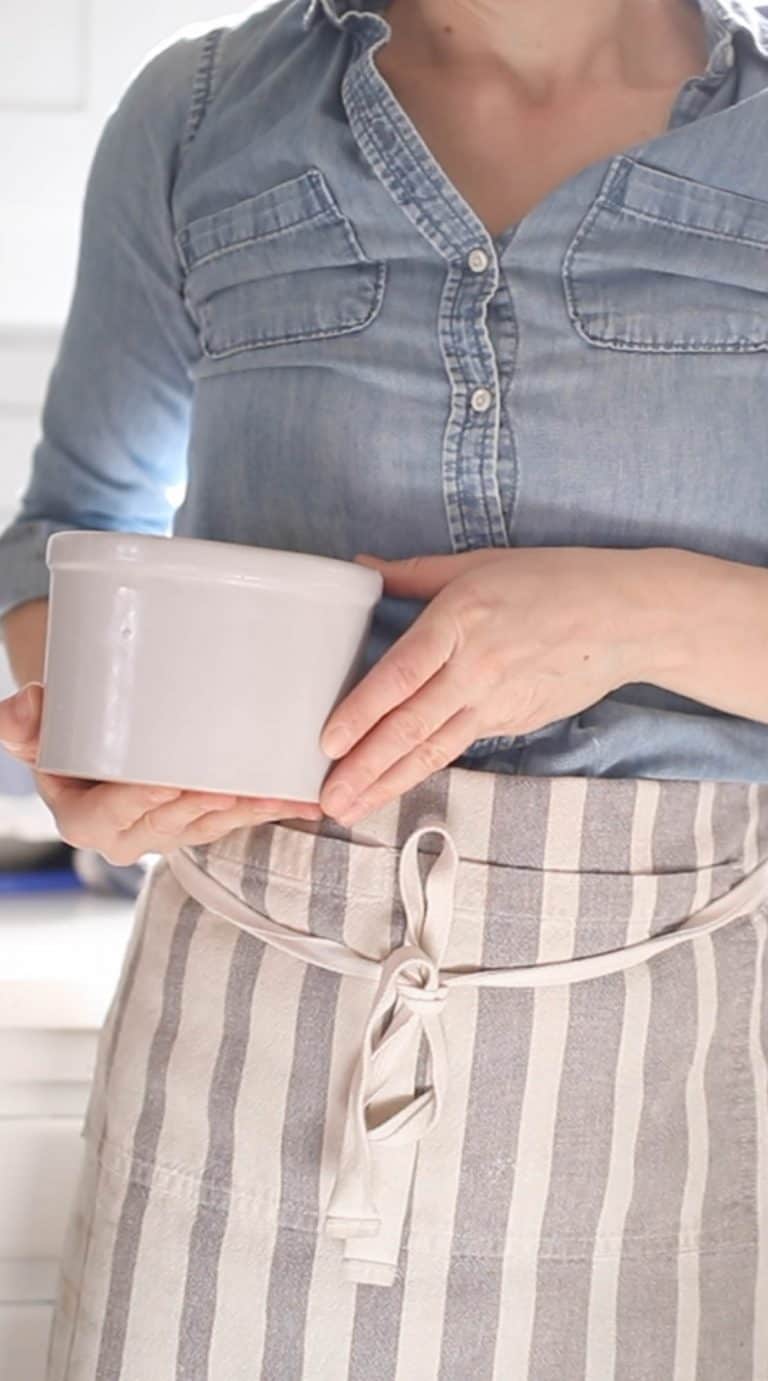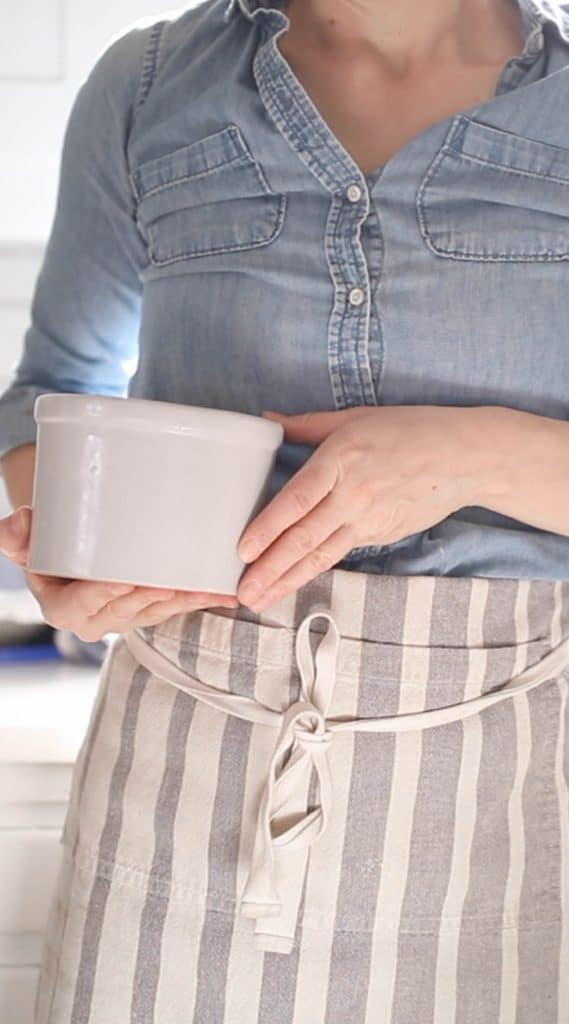 Enjoy watching your thrift shop finds turn into all natural candles for you windowsills, night stands, or shelves. 🙂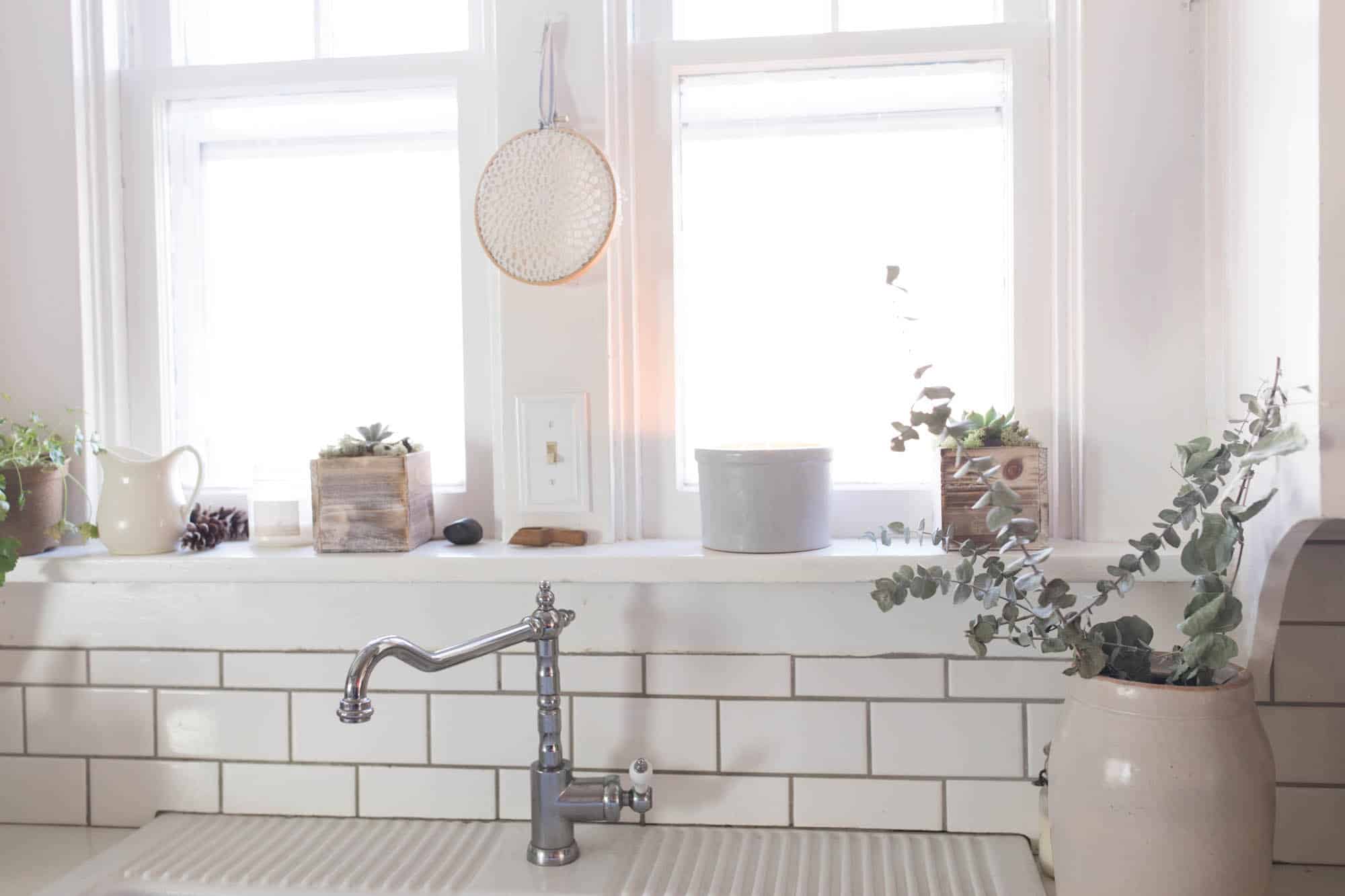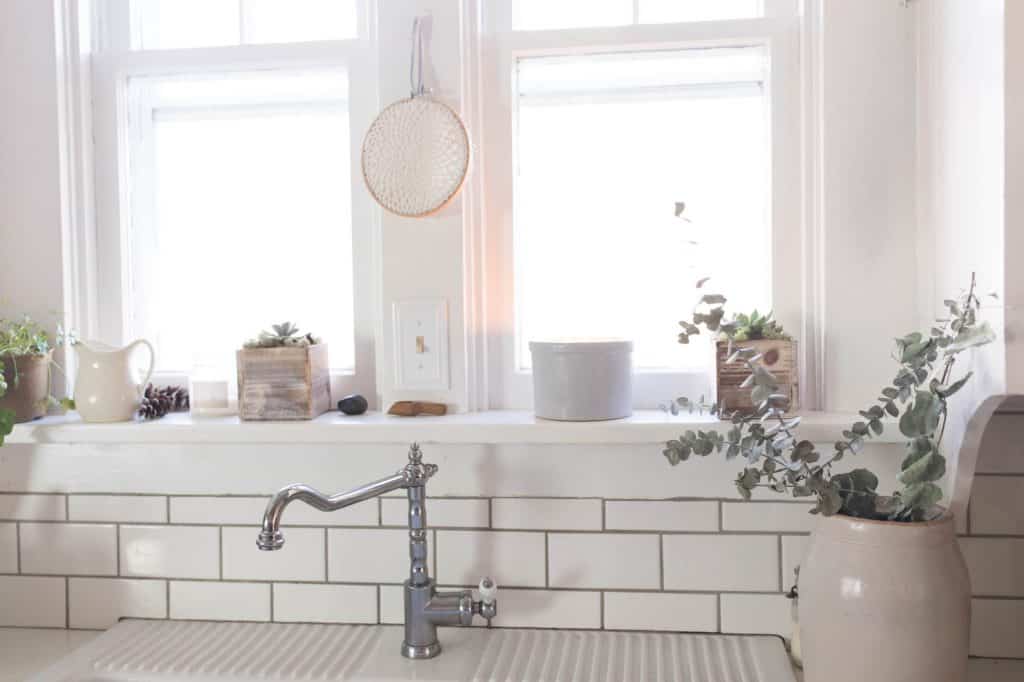 Shop this post
Pin it for later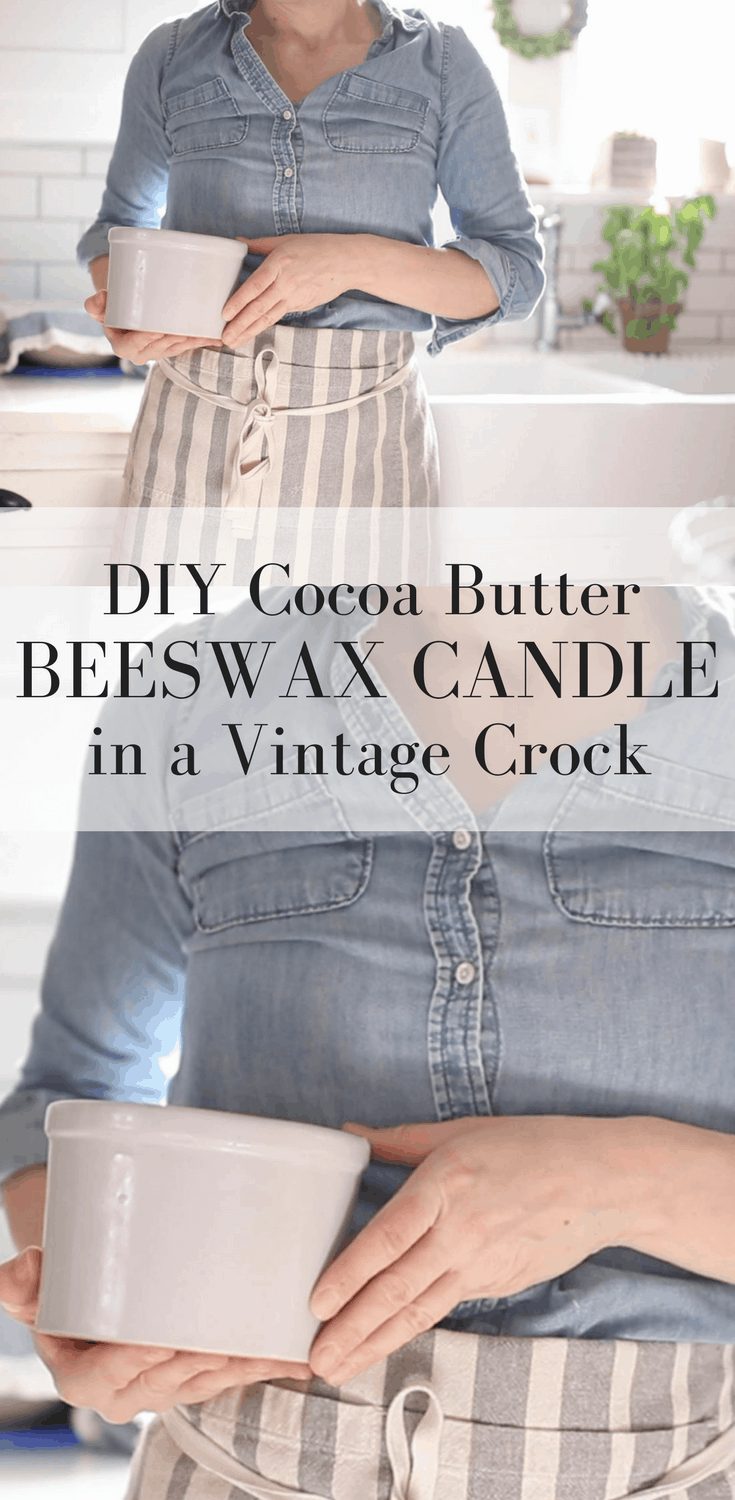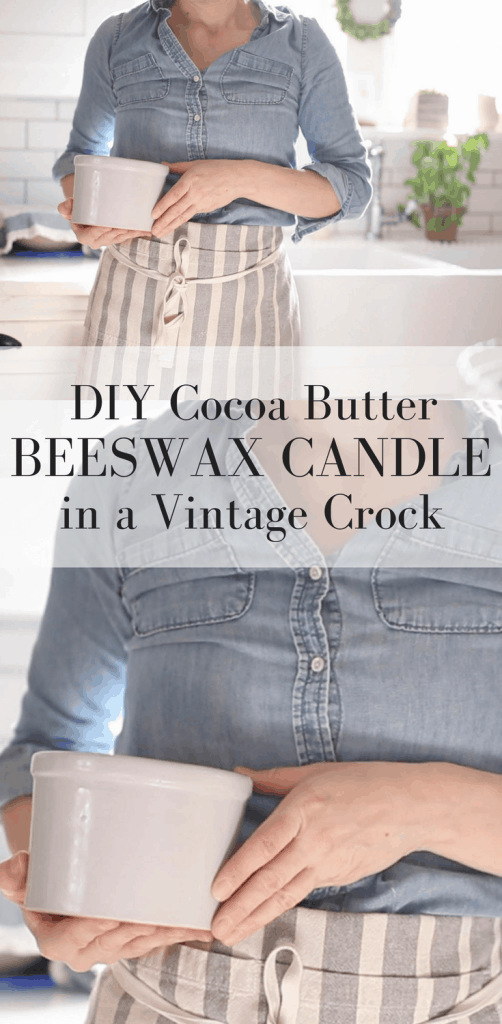 Thank you so much for stopping by the farmhouse!