I am so excited to finally show you our new farmhouse! We are ready to dig in to some farmhouse restoration, homesteading and generally just enjoying country living. We can't wait to take you along on the journey!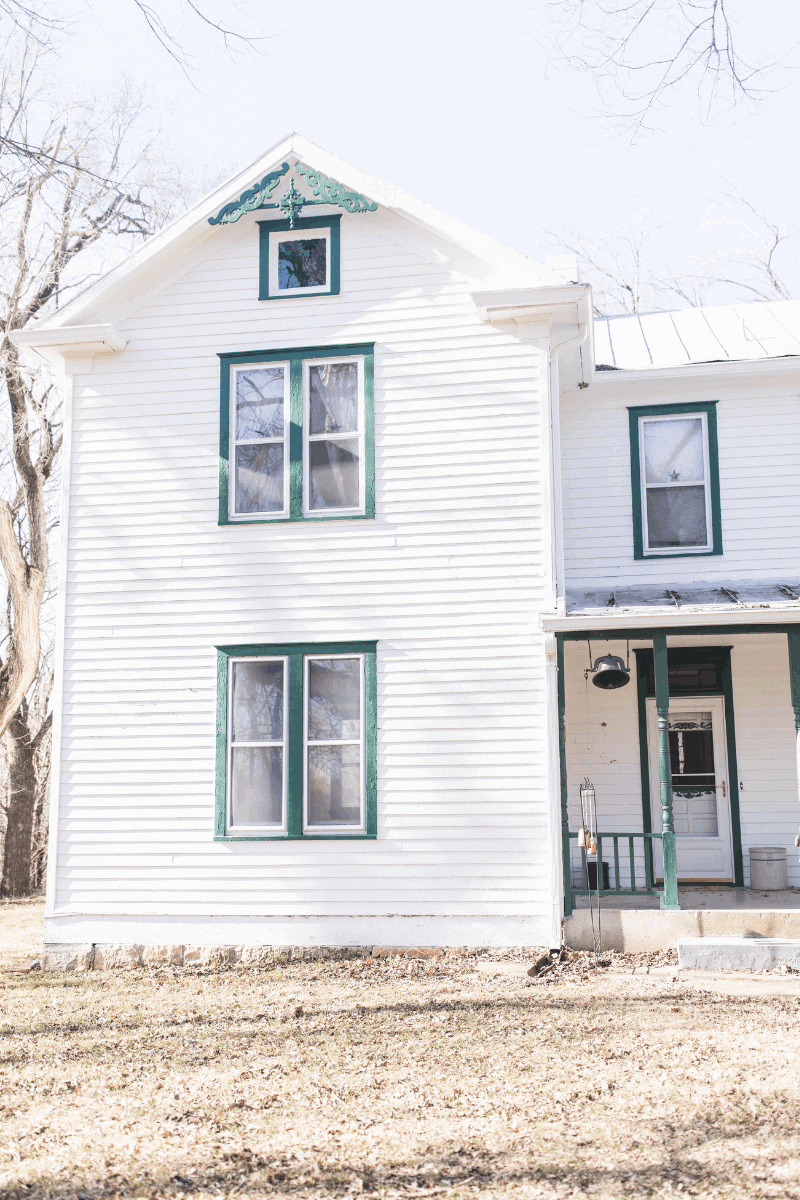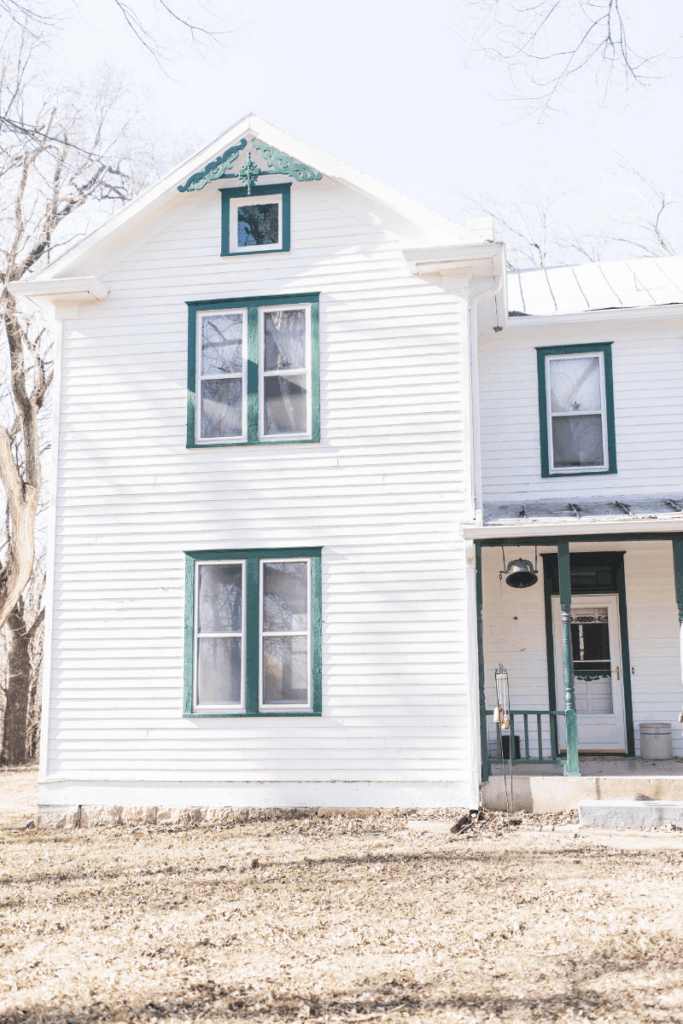 This last week has been a total blur. Monday, Tuesday and Wednesday we spent all of our waking hours loading up a 26′ horse trailer, a Uhaul and our van with every single one of our belongings. There were also a few trips to the thrift shop for donations, because although I'm a constant declutter-er, we still had SO MUCH stuff that we didn't need.
(Why did I still have cookbooks stashed in the top cabinets?? I mean I love them when they come from blogger friends, but who needs to reference Betty Crocker for a basic cake recipe anymore? Not with Google and Pinterest in my back pocket!)
After stashing our stuff, I cleaned the house from top to bottom. Tell me, have you ever moved a washer and dryer that has been in place for 10 years? It ain't pretty!
We packed, we scrubbed, and we planned the big move. When closing time finally came around Thursday morning, I felt like I hadn't even processed the whole move at all. I had been so busy with house showings, inspections, appraisals, contracts and moving. It felt like we had to get over at least 20 hurdles before our new farmhouse would really be ours. During the process we had a contract fall through on our house and then a huge appraisal issue with the new place. Long story short we bought our dream place with cash, something we wanted to be able to do so badly! Find that story here: We bought our New Farmhouse with Cash | Mortgage FREE Living
When we wrapped up the last of the closing papers and the agent handed us the keys, I couldn't believe we finally did it. We sold a house and bought a house in the same day. Phew!
We won't really be in it for another 10 days because we are having the hardwood floors refinished. But, that doesn't mean I didn't get right on taking photos and videos of the place.
Come along, lets take a little tour, shall we?
Come see our new farmhouse! Farmhouse restoration before tour video
Farmhouse restoration before photos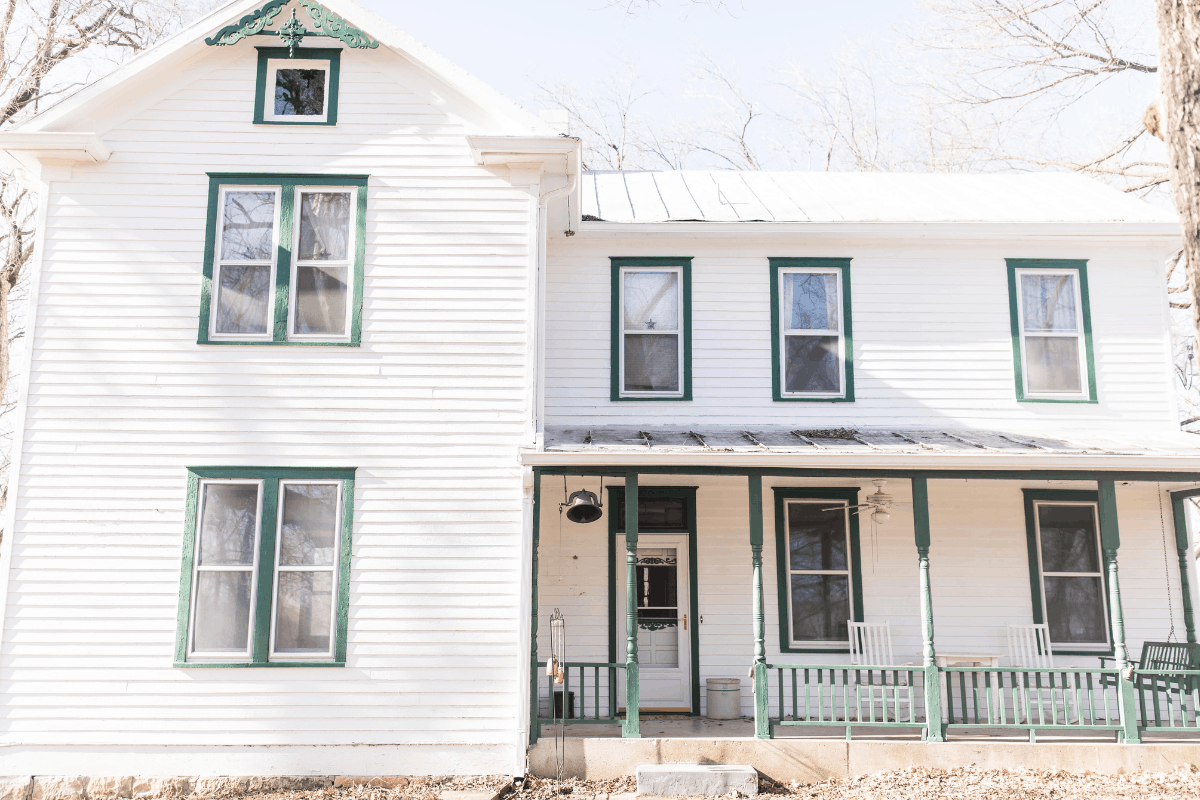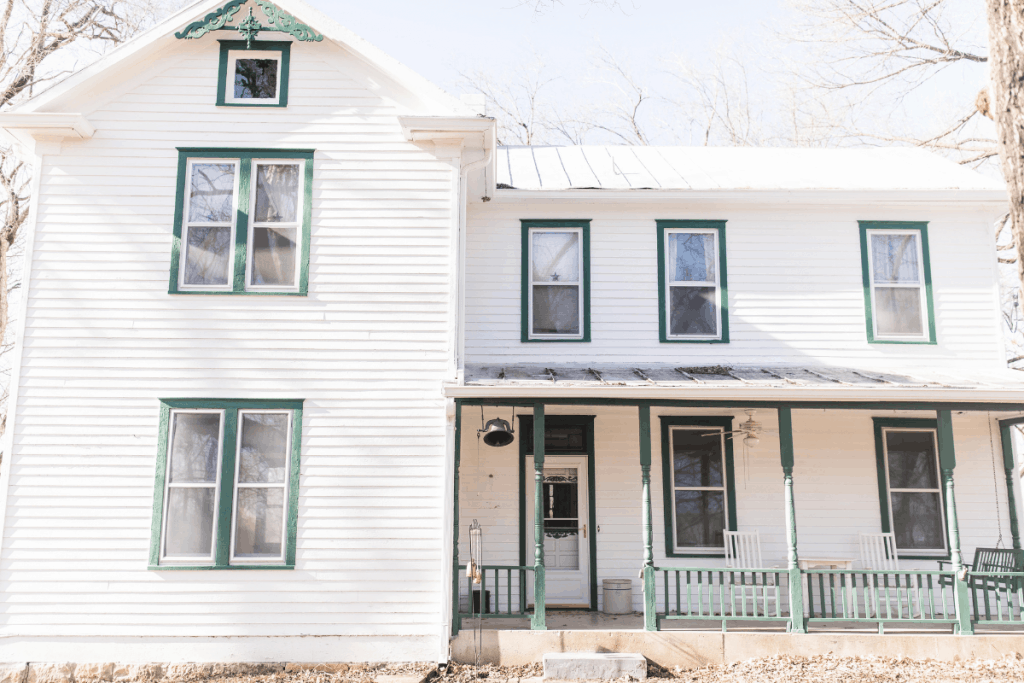 When you first pull into our driveway, you will see our big white turn of the century barn and silo. It has a huge loft and three large sections on the bottom.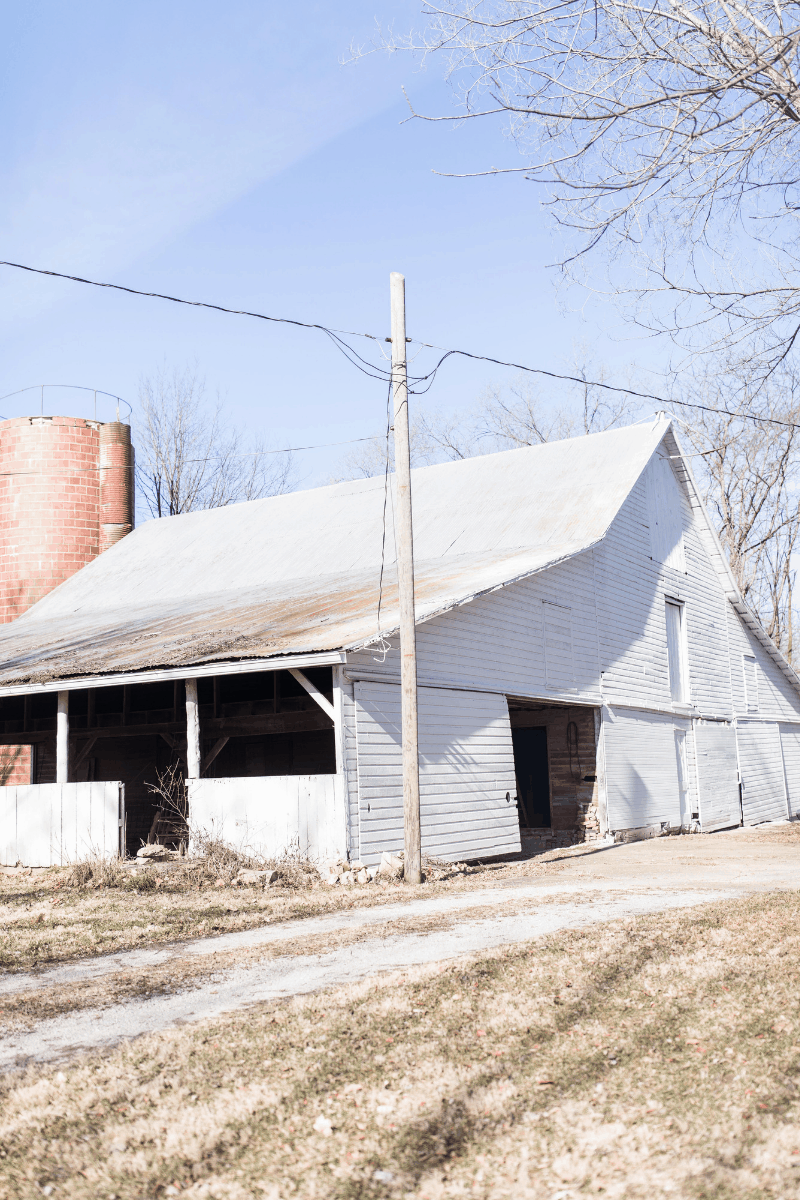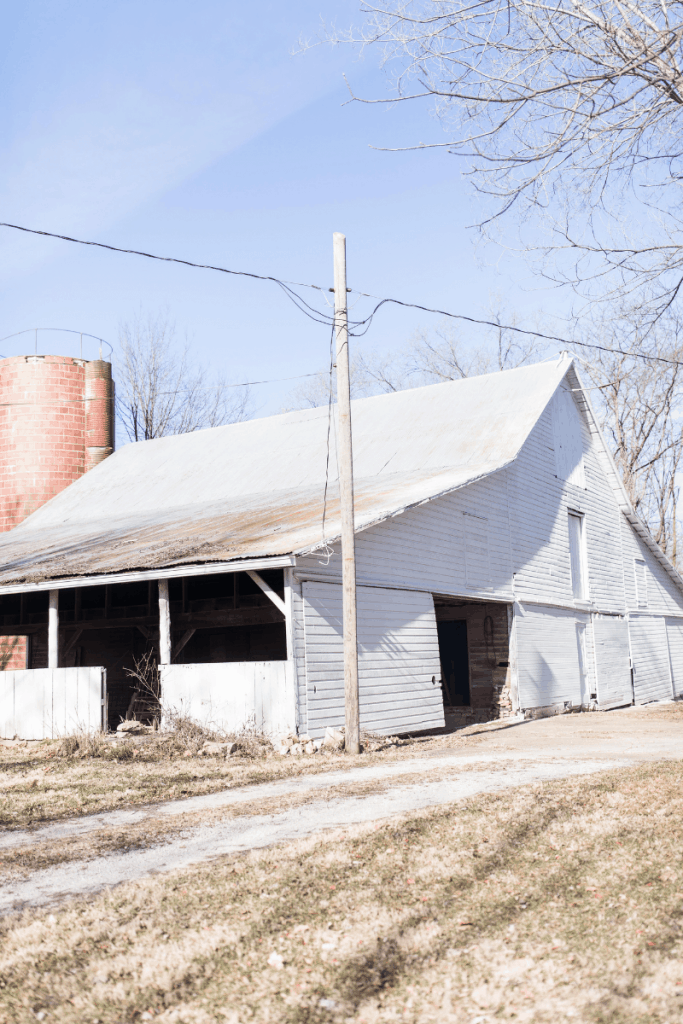 Next, you come to a little cottage. Cabin? Cottage? Whatever you want to call it, it has a small bathroom, fireplace and bed. We have big dreams to fix it up.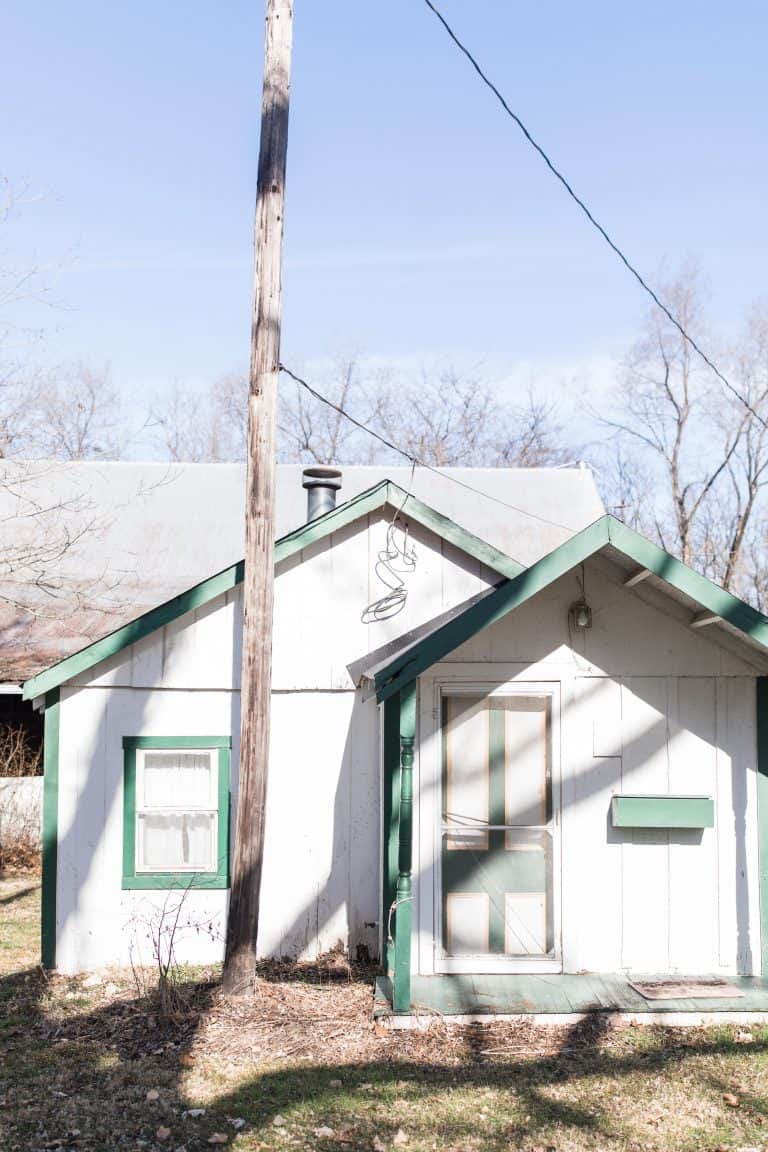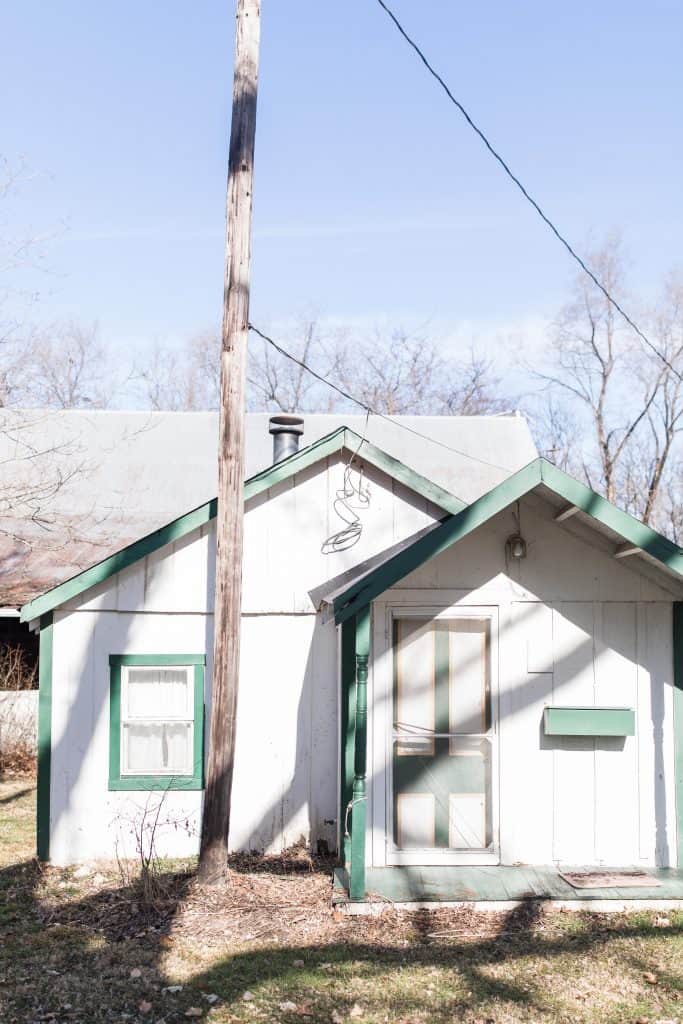 A little further down the lane you come to cottage #2. This one has so much charm and character on the inside. Make sure to watch the video to see all the details inside!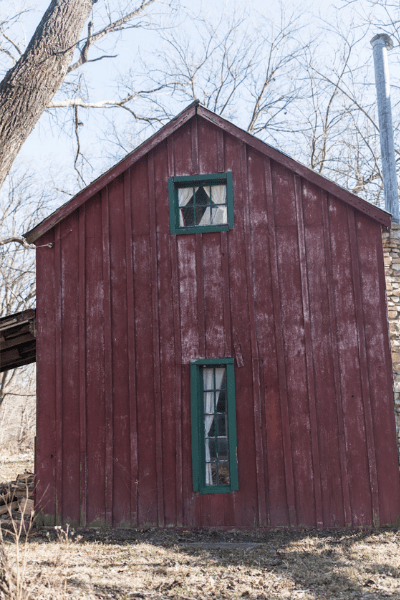 The house is full of thick trim, pocket doors, tall ceilings, a curved stair case, heart pine floors and big windows overlooking our property…basically all the things I dream of. I have a lot of farmhouse restoration ideas swirling around in my head for this place.
I want to take it slowly though, and document each and every step.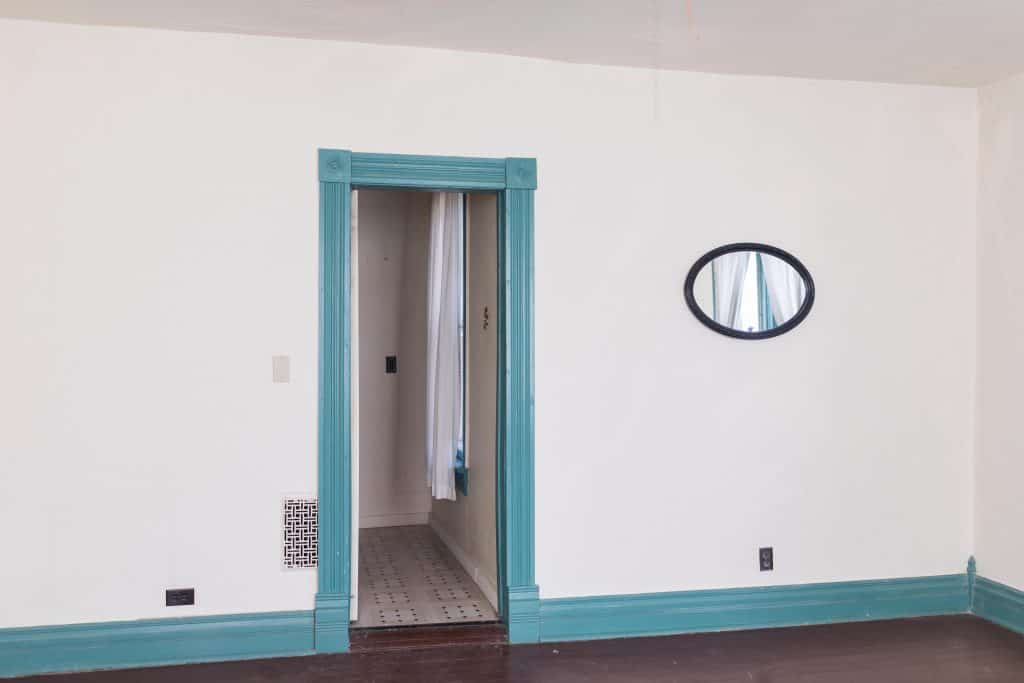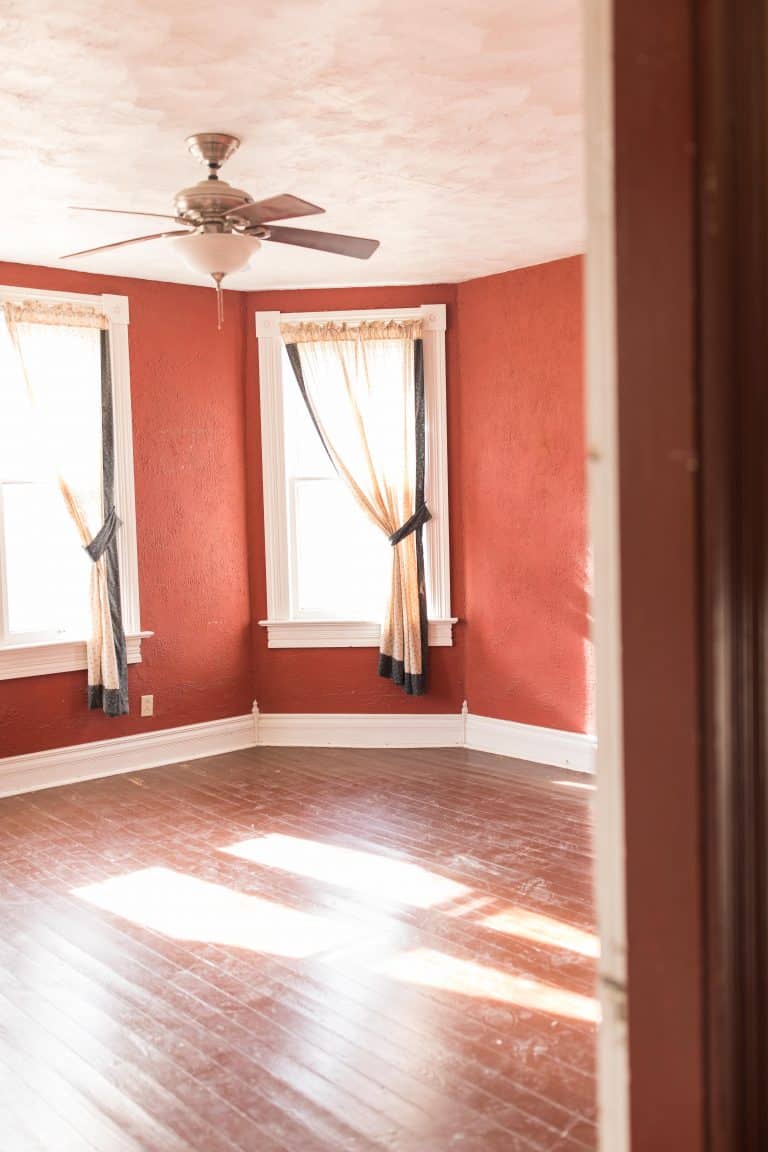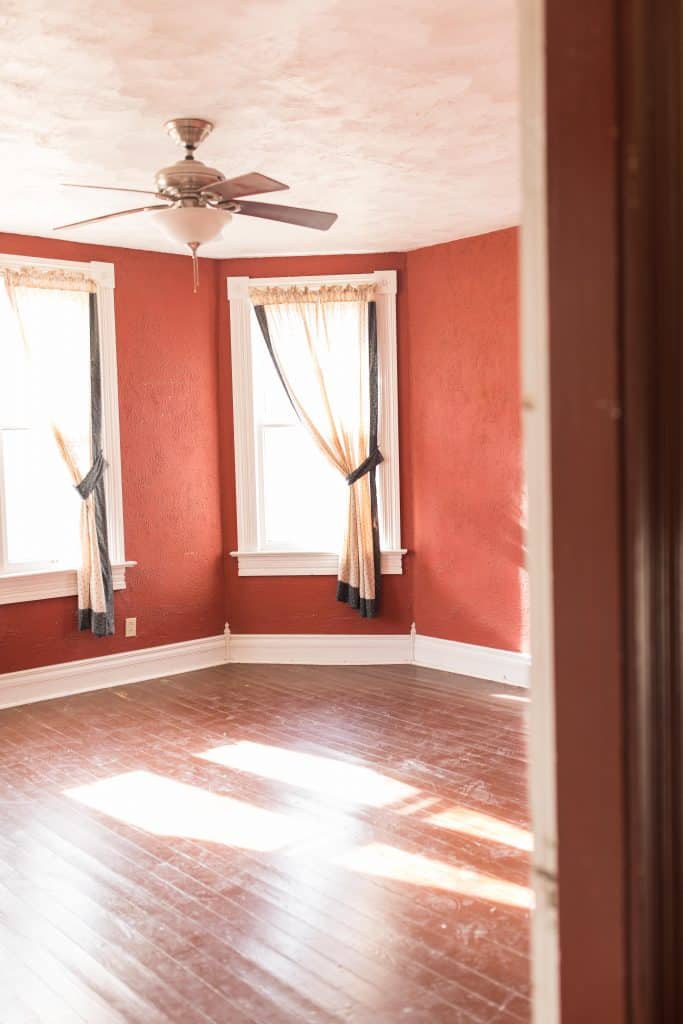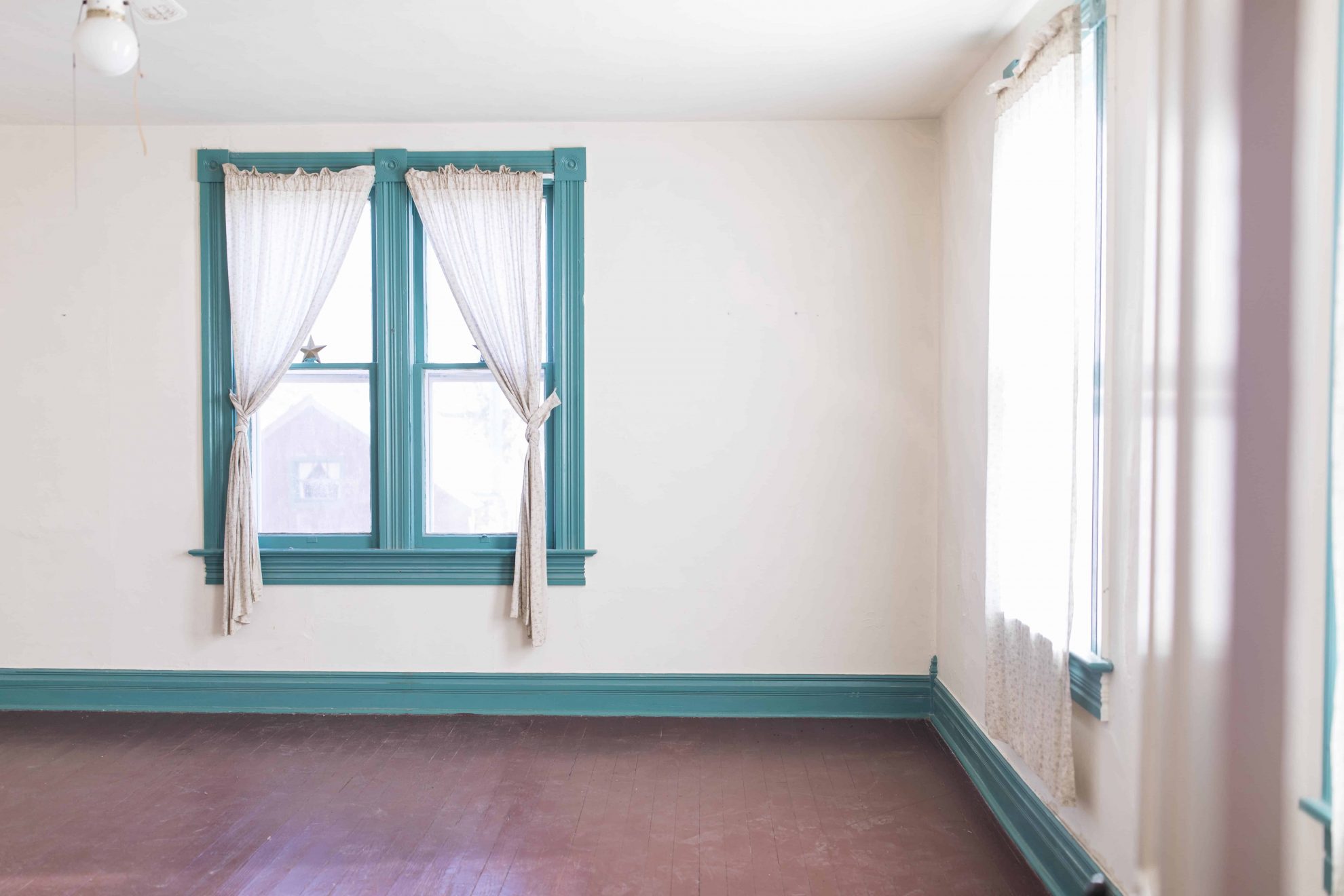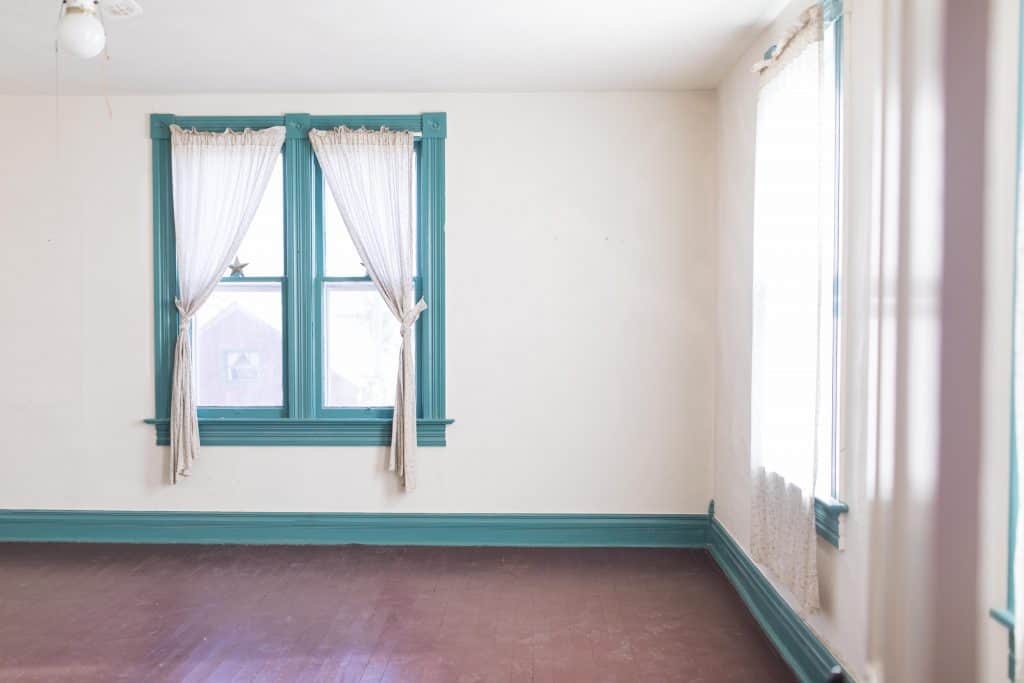 One of the first projects we want to tackle, other than the hardwood flooring, is the kitchen. I have a lot of ideas for it but I'm still not 100% sure of the design plans. It is a top priority so I can have a beautiful space to make my recipe videos!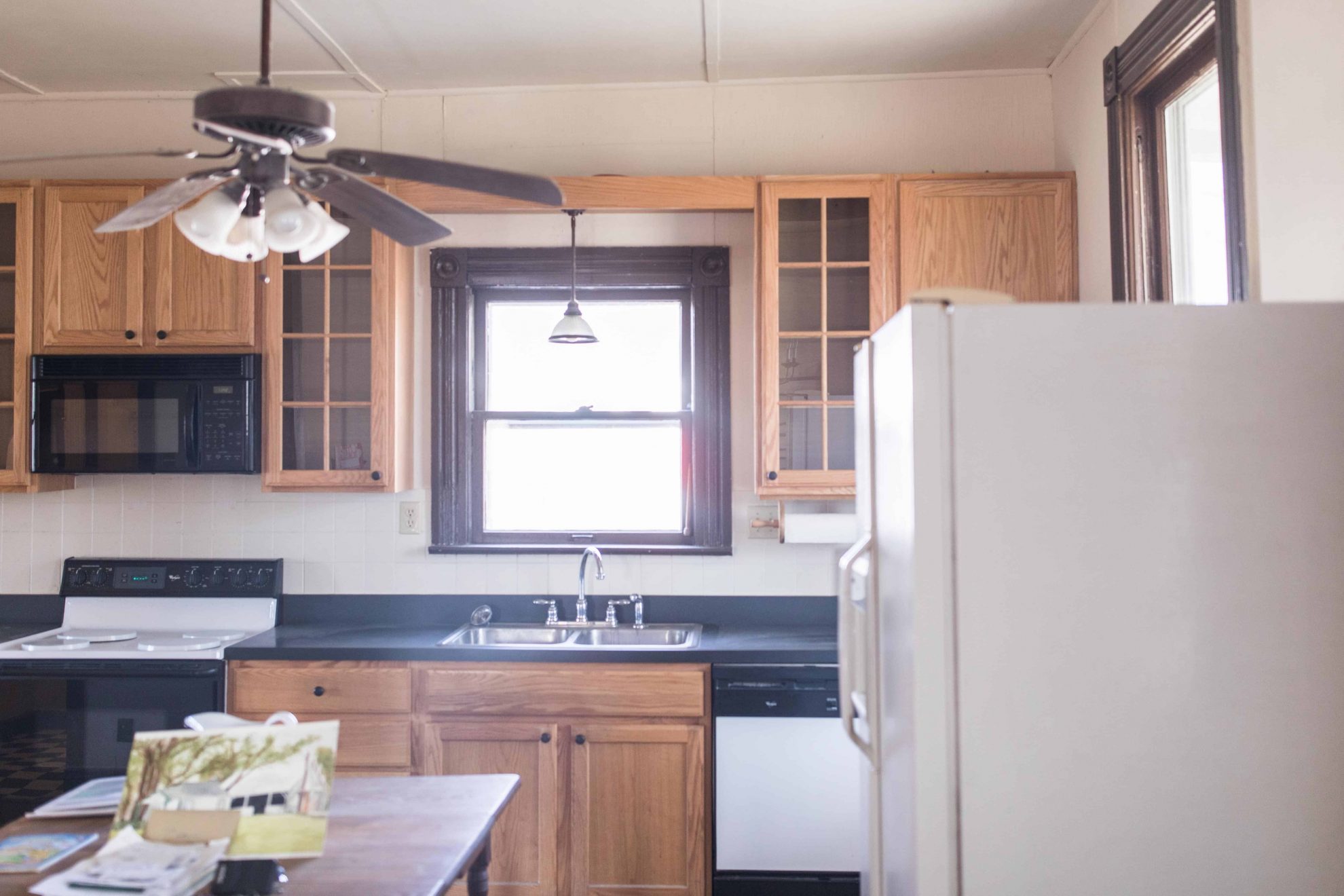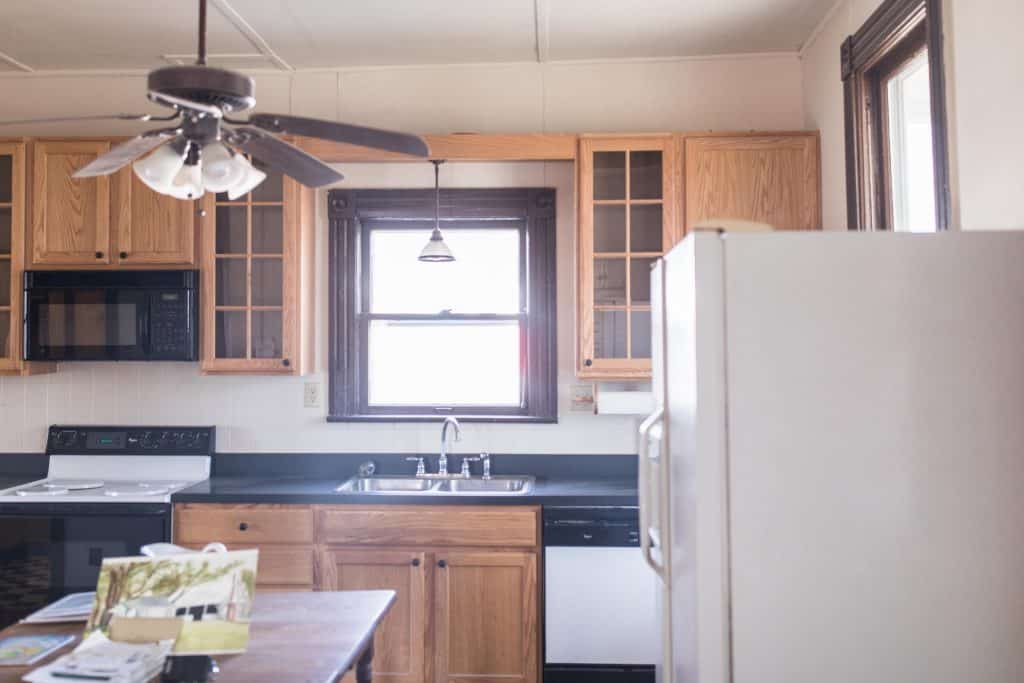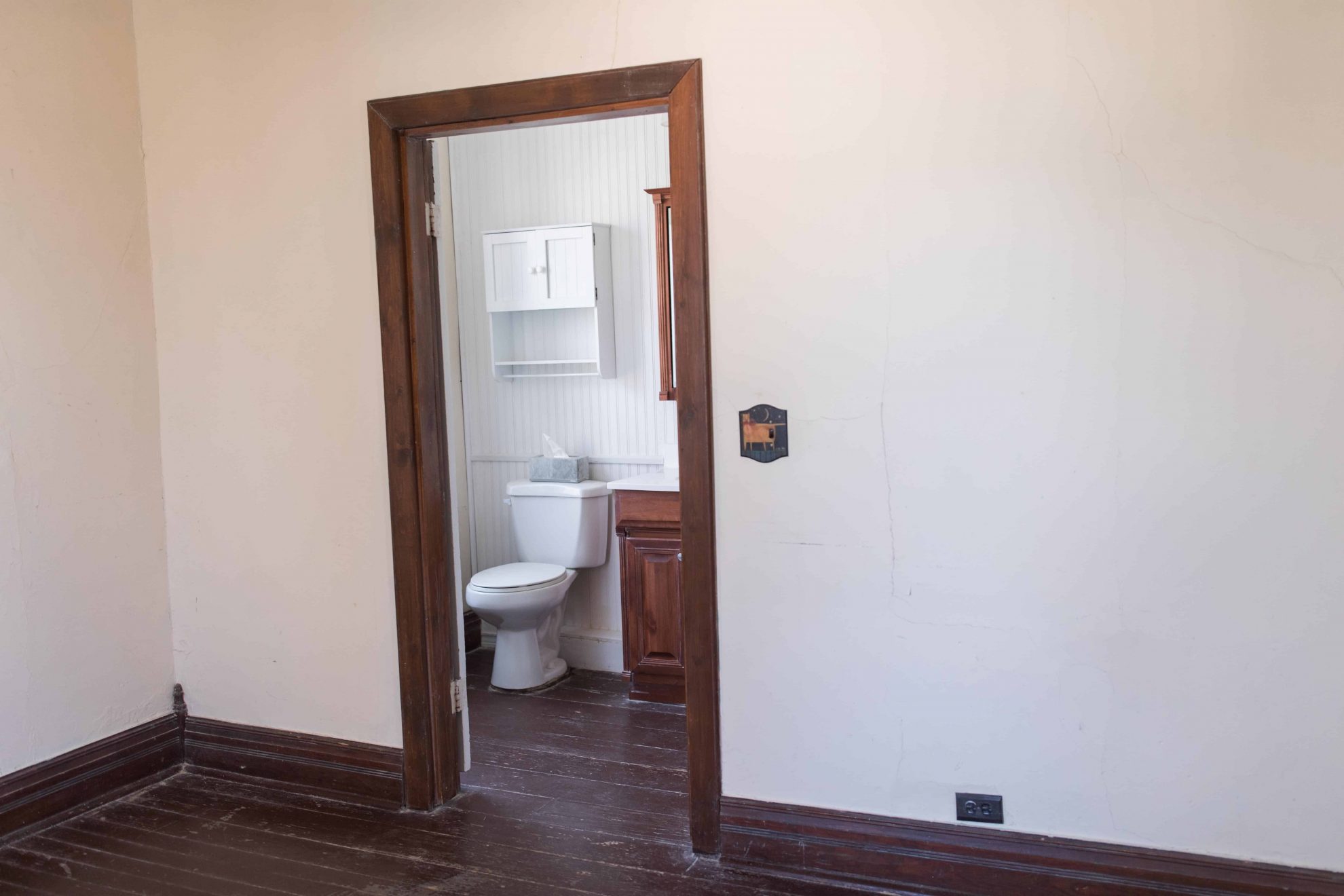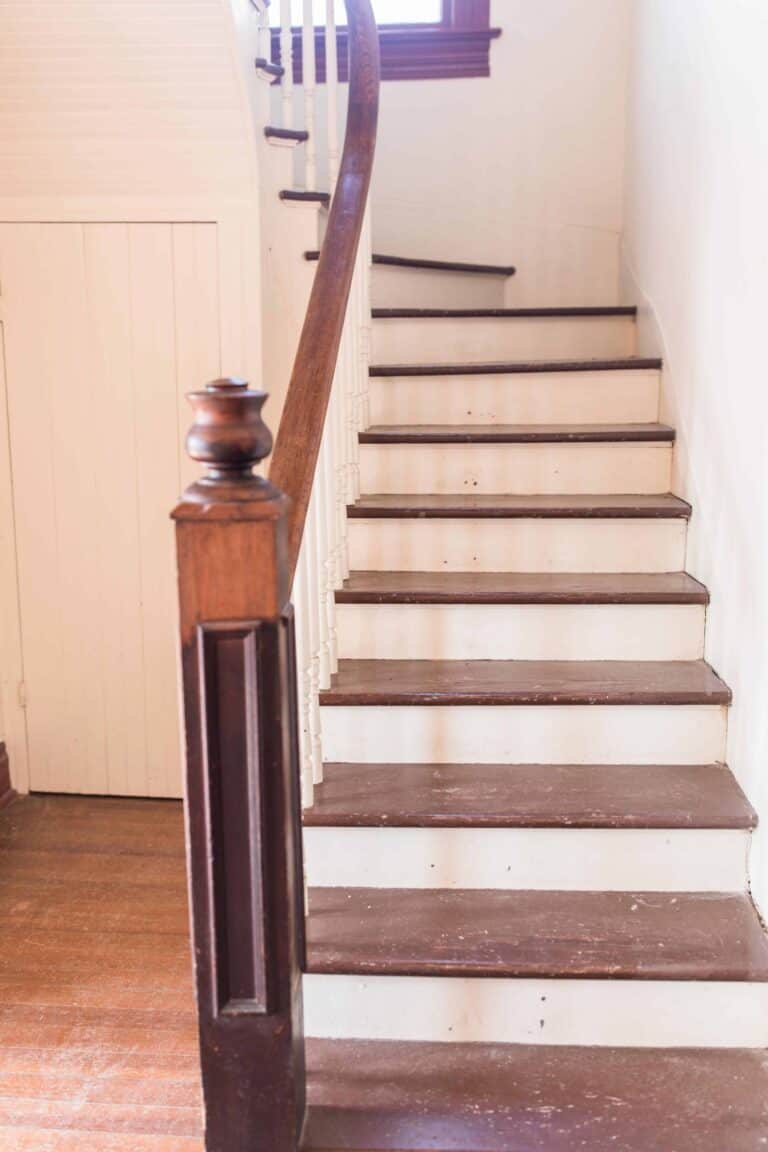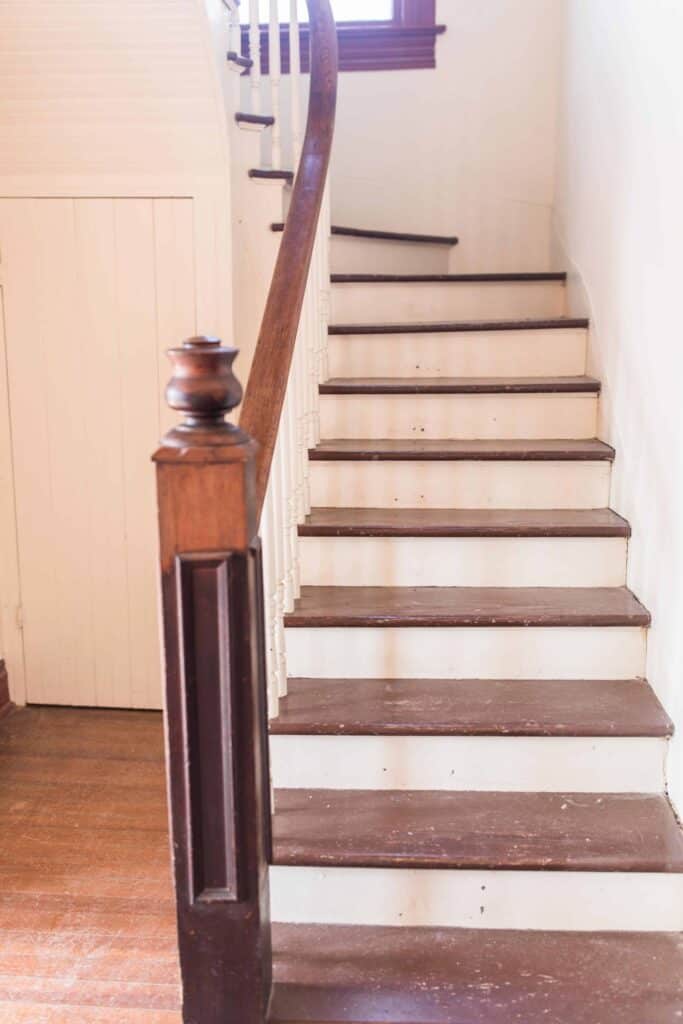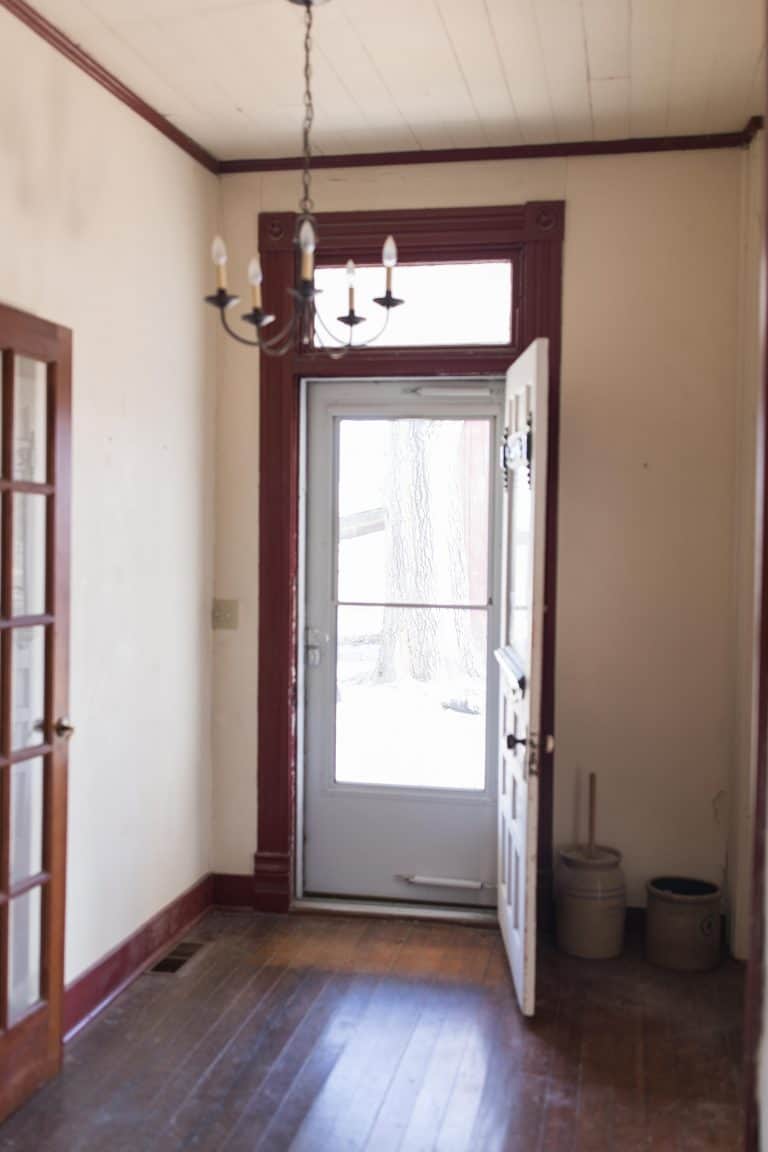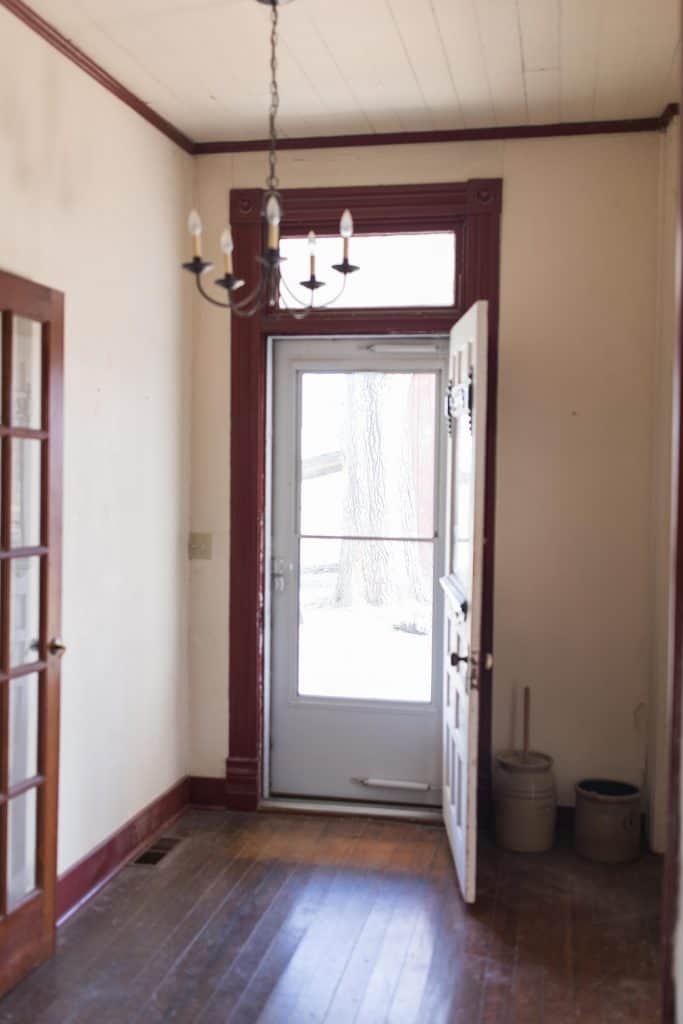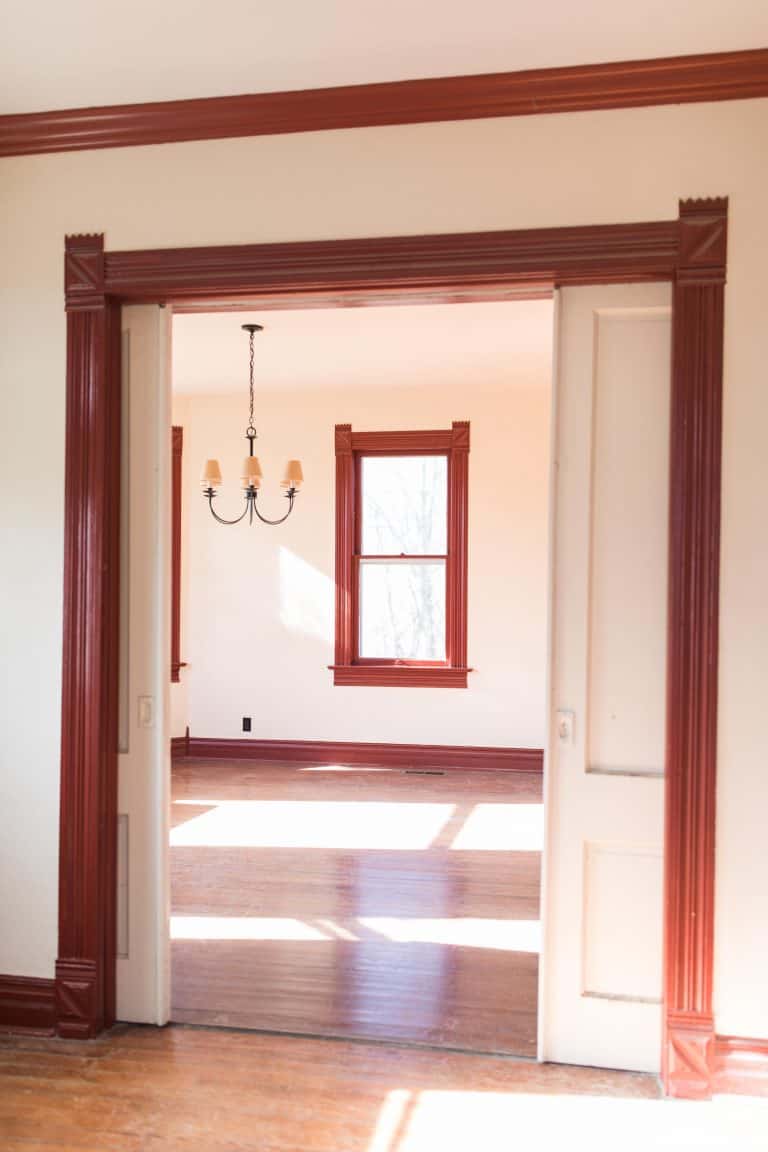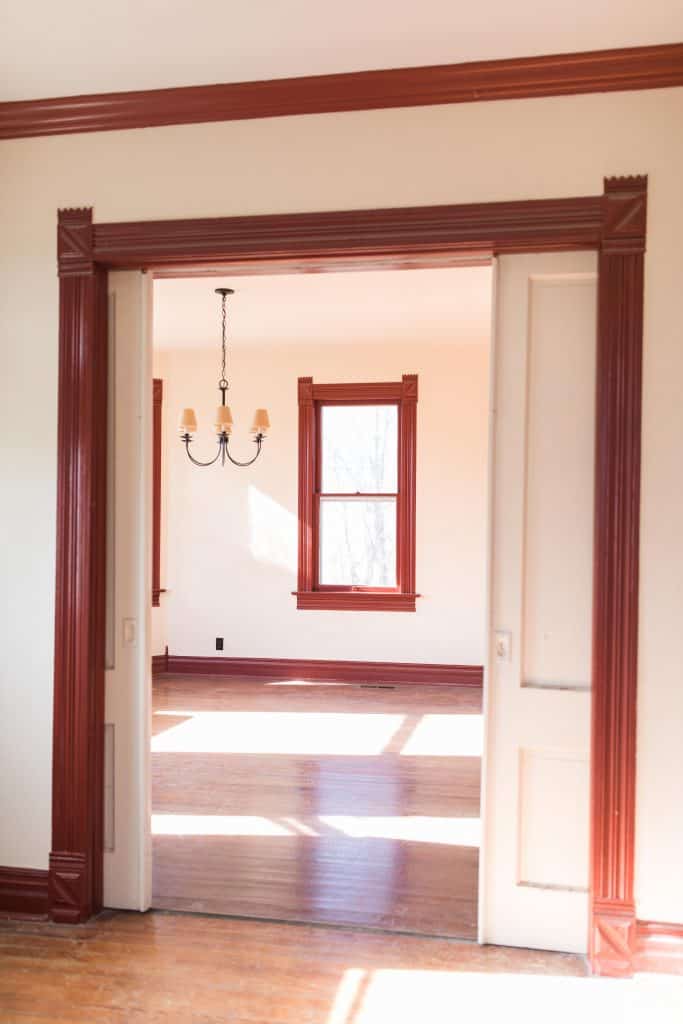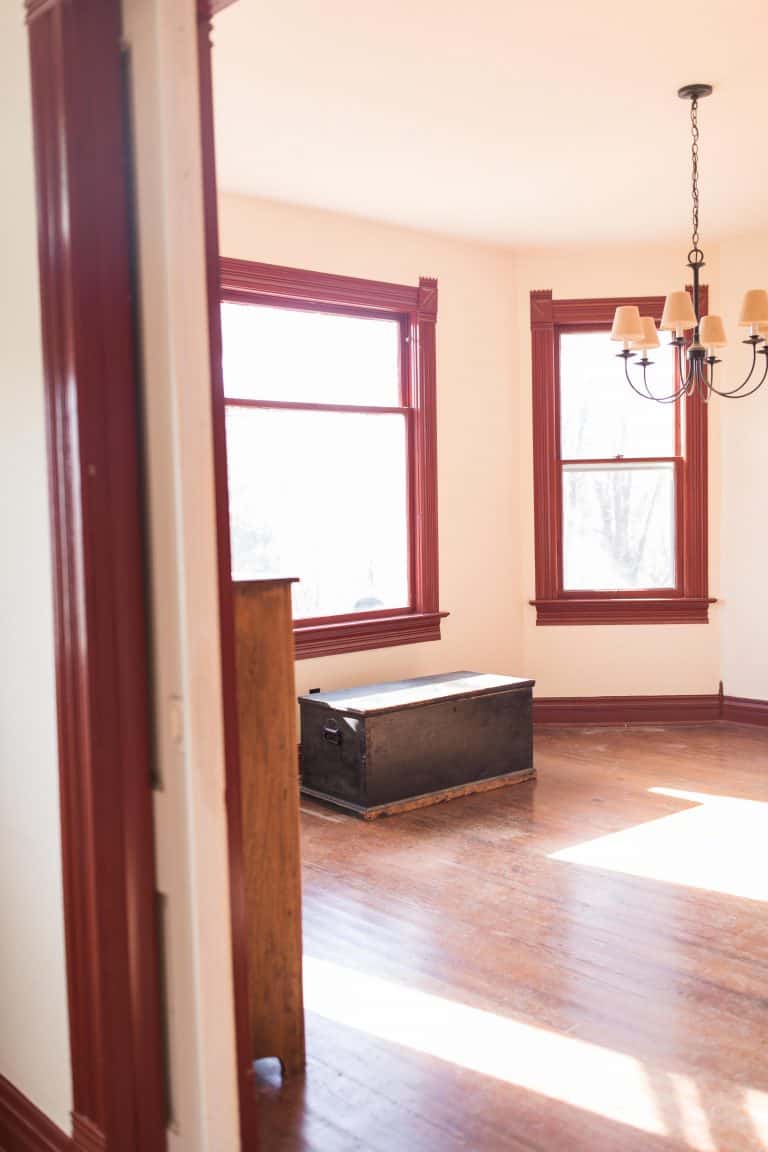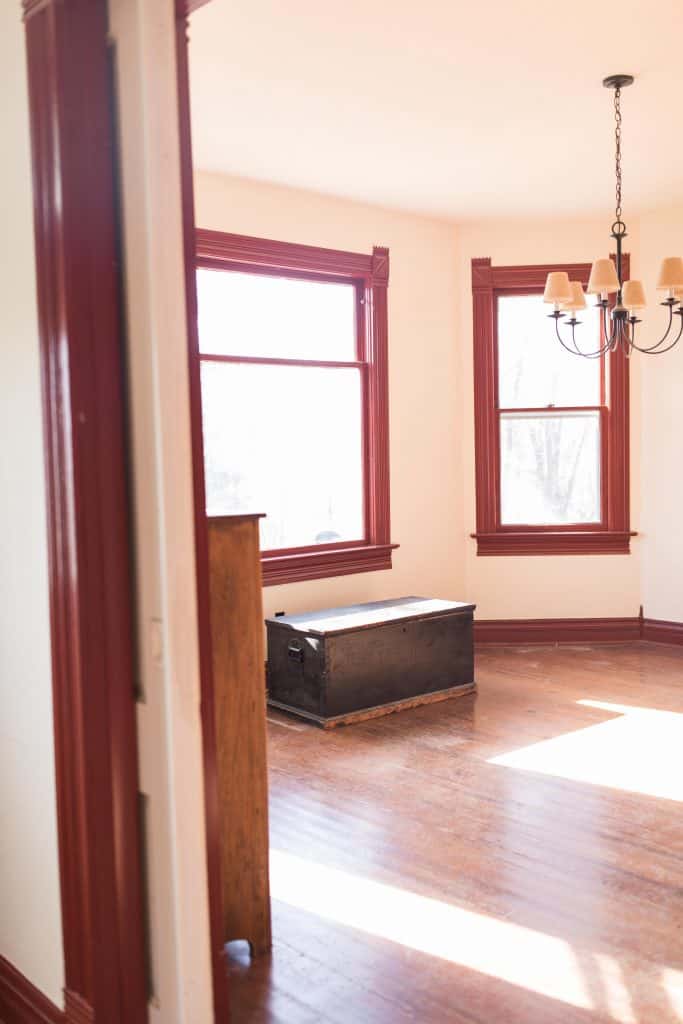 We are planning to more of a restoration than a renovation, which basically just means we are going to bring this home back to how it was intended to look when it was built. We will avoid trends and current styles, and just focus on making this place shine with its original glory.
We also want to plant fruit trees, have a huge garden, get a dairy cow and chickens, but again we are going to take our time and enjoy the process. One thing we are for going to get done this year is enjoy that country living.
Stay tuned for all the projects. Thanks so much for stopping by our new farmhouse!
The Restoration Continues
Farmhouse Restoration Update- The Hardwood Floors
Reveal After all the Paint and Refinished Floors
Farmhouse Master Bedroom Tour in the new Farmhouse
Farmhouse Kitchen Design Plans
Pin it for later