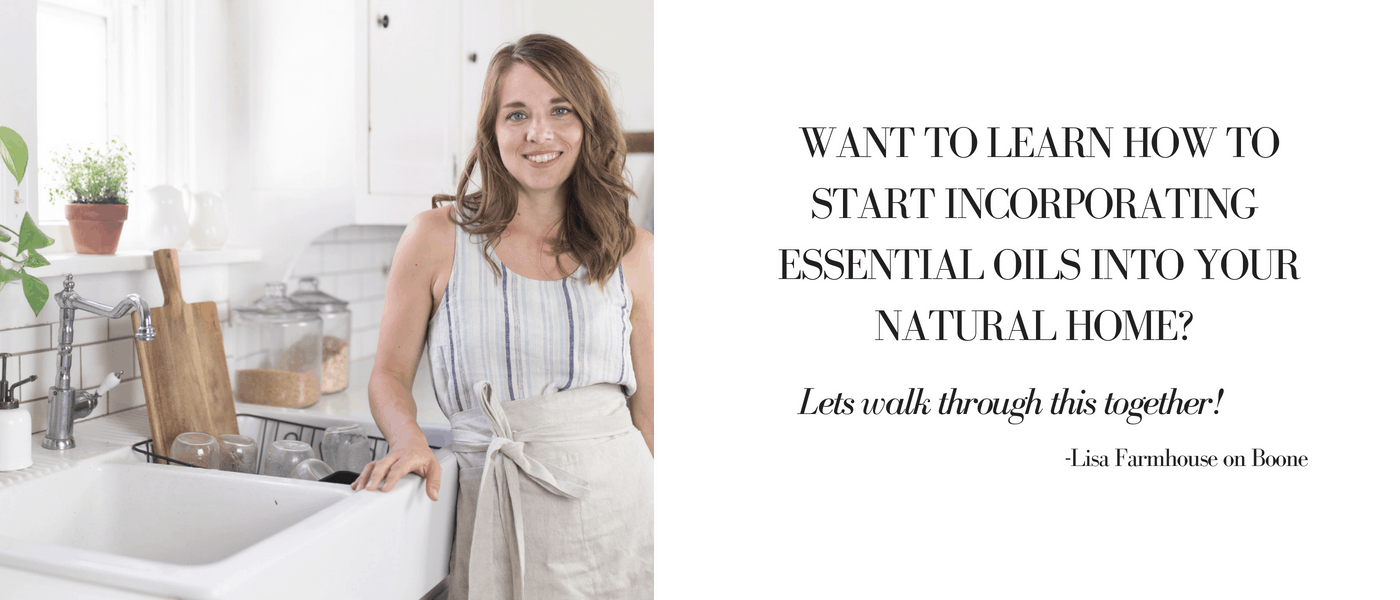 Why do we use essential oils in the farmhouse?
Its no secret that we try to living as naturally, and toxin free, as possible in our home. We are committed to maintaining a strong immune system and gut health, which is why I talk so much about homemade fermented foods, like sauerkraut, pickles, kefir, yogurt and sourdough.
It's the same thing when it comes to our healthcare. If there is a way to treat something naturally, that's exactly what we're going to do! God gave us plants that contain powerful medicinal properties, and we are on a journey to learn as much about them as possible.
Now, don't get me wrong, I am thankful that modern medicine exists for emergencies, but the doctor is not a place we head to frequently.
We don't deal with constant sickness, infections and rounds of antibiotics in our home, and I attribute this to natural living and essential oils.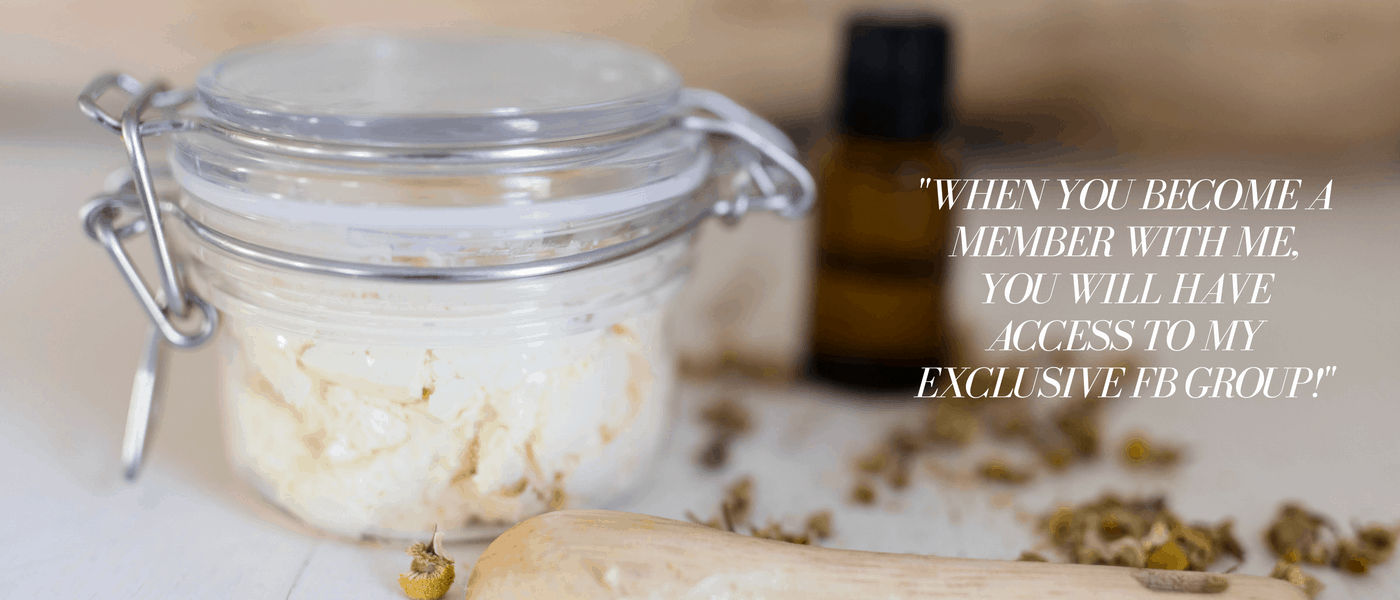 Become a Wholesale Member
Let Me Walk You Through Every Step of This Journey!

If you're brand new to essential oils, I know it can sound overwhelming!
What do I do when my child scrapes his knee, and I want to avoid antibiotic ointment? What oils are best for coughs? Is there a natural solution for seasonal allergies?
You are likely to have a ton of questions and concerns while on your essential oil journey.
That's why I created a Facebook group for my essential oil members only. Myself, and some of my top leaders, pop in to go live and teach you how to use your oils on a regular basis. We talk about homemade cleaning products, natural body care recipes and how to start transitioning your family over to a more natural lifestyle.
It is also a great place to drop your questions and concerns. It is likely that someone else in the group has dealt with the same issue that you're going through. We can either give a personal oil recommendation, or point you in the right direction!
When you become a member with me, you will have access to my exclusive FB group.

How do I become a member?

The best way to get started with essential oils is with an enrollment kit. They come with the top ten basic oils you need to get started, and wholesale membership is included. This means 25% off all your oils!
My favorite starter kit is definitely the Home Essentials Kit, because it includes a diffuser, and the bottles are three times the size of the bottles in the Family Essentials Kit.
Both kits also come with a helpful booklet that will help you to use your oils from day one!
To get started, click on the kit you want below. You will fill out a short form to get your wholesale account all set up. Shortly after, you will receive an email from me with all the info for my new members, including access to the FB group and a couple of essential oil Ebooks straight from the farmhouse!
Home Essentials Kit

Family Essentials Kit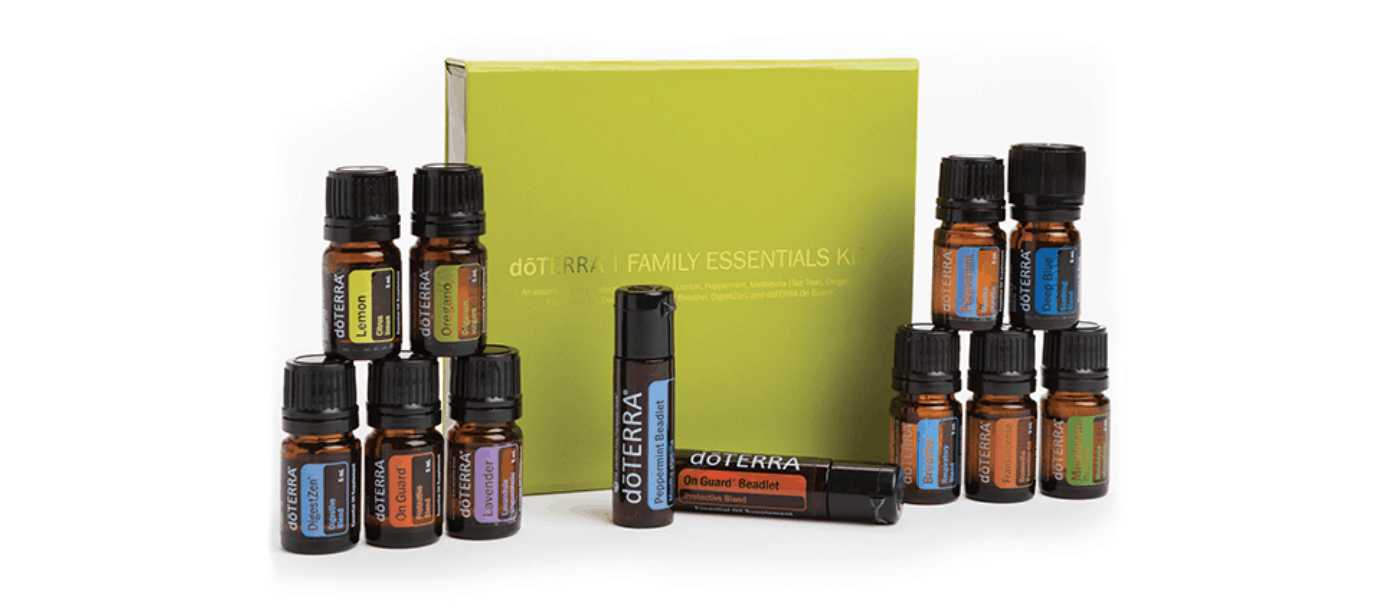 Both kits include the top ten oils, which will have you well on your way to taking control of your personal health and learning how to target ailments in an all natural way.
Keep reading for more essential oil info and find out how we use them in the farmhouse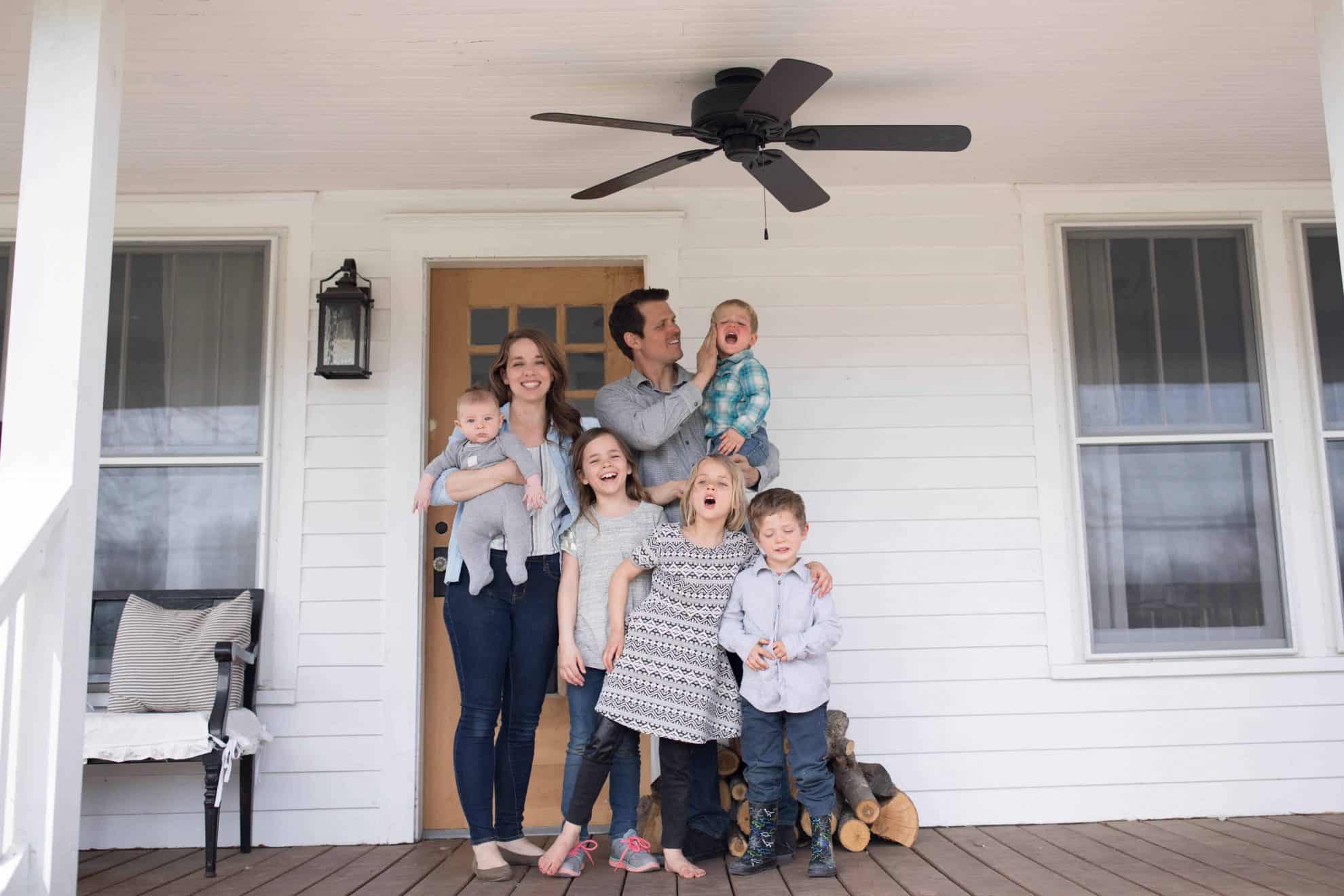 Watch my Free Online Class
WHAT ARE ESSENTIAL OILS?
Essential oils are natural aromatic compounds found in the seeds, flowers, bark, rind, and leaves of plants, extracted and distilled for health benefits.
Have you ever squeezed the rind of an orange and noticed that mist that squirts into the air? That mist is an essential oil!
Did you know that a drop peppermint oil is as powerful as 28 cups of peppermint tea? Essential oils are 50-70x more powerful than the herbs themselves. That's incredible.
What's also incredible is because they are so powerful, one dose is only 1 drop! I think the hardest part is that while most of us can jump on board that herbs & plants have cool uses, most of us don't want have to figure out how to grow all our own herbs and figure out our own concoctions.
I know that peppermint tea is good for occasional nausea and helps settle the stomach, but I'm not going to stop on the side of the road and brew up some peppermint tea when somebody gets motion sick on our road trip! I'd rather use a dab of peppermint essential oil on my tongue and be on my way. And that's what essential oils provide – the historically proven health benefits, with easy use.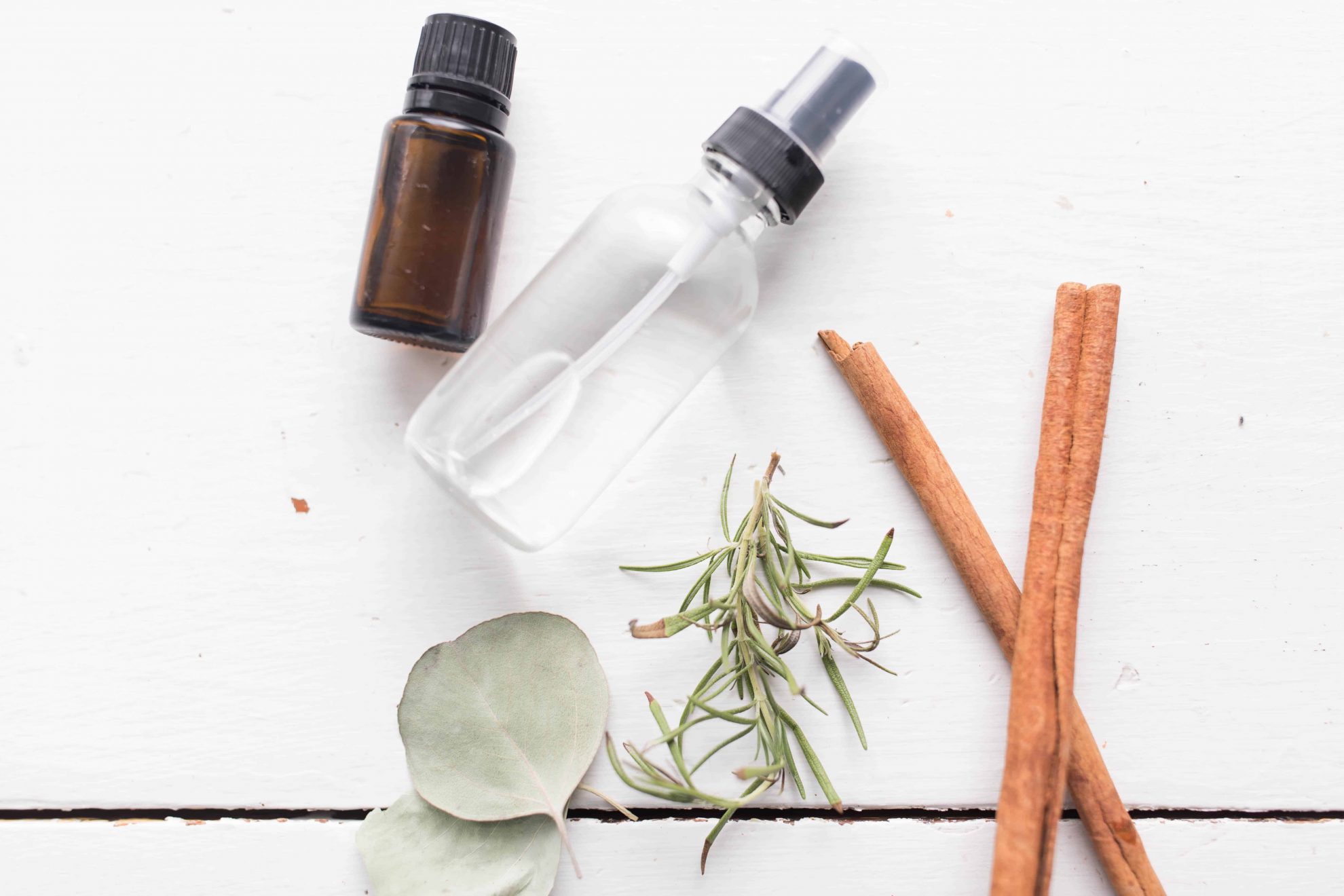 HOW DO THEY WORK?
Essential oils work rapidly and are incredibly effective. They work with the body to address issues and root causes on a cellular level. Hundreds of different compounds provide complex and versatile ability to combat threats without building up resistance. Essential oils are unique in that they are very light in molecular weight. This gives them the ability to absorb quickly into the skin and work on a cellular level.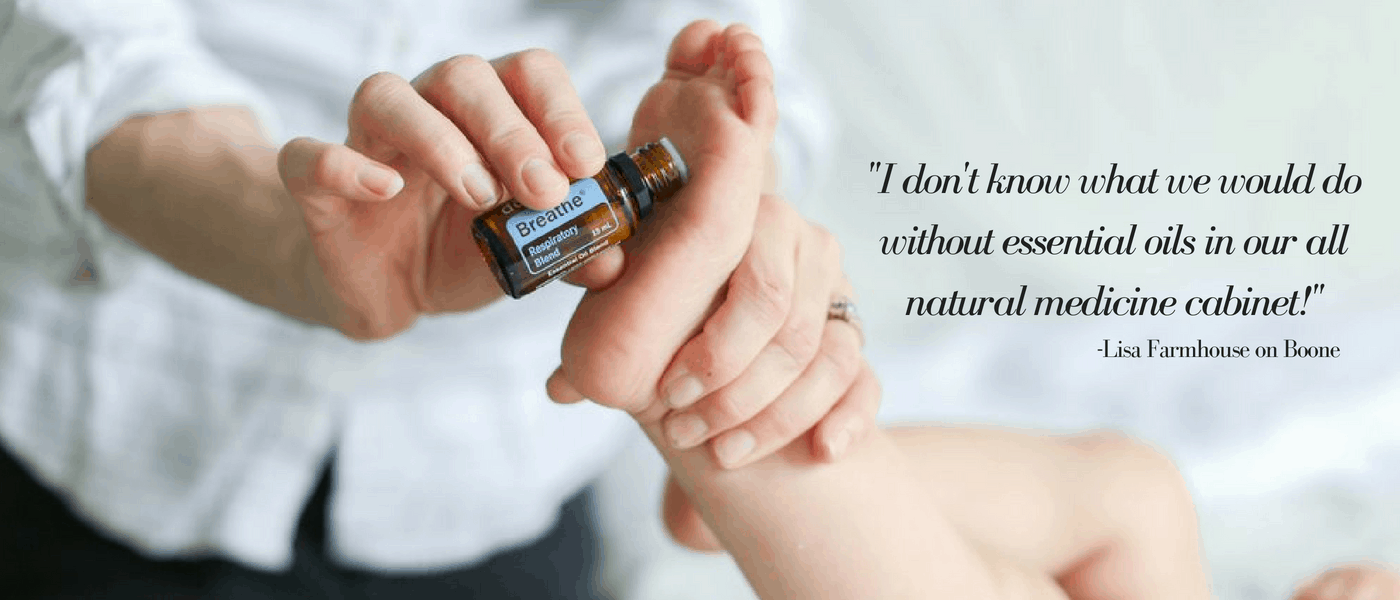 How do we use essential oils?

Sleep 
Do you ever wake up restless in the middle of the night, with your mind going a mile a minute with all the things you need/want to get done? I know I sure do! Usually its because one of the kids needed something, and mama can't just drift back off like they can.
In these situations I reach for my Lavender essential oil. I put a little behind my ears to help calm my racing mind.
Respiratory Issues
Thankfully we don't deal with a lot of sickness with our kiddos, but every once in a while someone will start breathing heavy or get a raspy cough. Its times like these I reach for my Breathe oil.
Breathe is a remarkable blend of essential oils including Laurel Leaf, Peppermint, Eucalyptus, Melaleuca, Lemon, Cardamom, Ravintsara, and Ravensara. It maintains feelings of clear airways and easy breathing while minimizing the effects of seasonal threats. doTERRA Breathe can be applied topically to the chest, back, or bottom of feet, or diffused at nighttime to calm the senses and promote a restful sleep.
My oldest son used to be prone to croup when he was younger. Breathe always helped us get through those scary nights.
Natural Cleaning 
I find myself reaching for lemon oil more than any other! It cuts grease and grime so well, that I throw in just about every cleaning product in my home. I use it in DIY dish soap, all purpose cleaner and bathroom cleaner. I squirt it on, let it sit for 10 minutes and then watch all the grime wipe away. It works beautifully on my white farmhouse sink.
Lemon is also a powerful air purifier. Put it in a diffuser to reap its cleansing benefits.
Natural Skin Care
I love using frankincense on my skin. It is known for its anti-aging benefits, and ability to reduce the appearance of scars. At the (not-so-old-just-yet) age of 32, I'm starting to think more about reducing the appearance of wrinkles. Frank is my go to oil for that!
Immune Support
You know those times when a friend you just met up with for a play date calls and said her little one started throwing up? I bet you're familiar the scenario. You are racking your brain to remember if they shared any toys or gave each other a hug.
I reach for my On Guard essential oil blend when I think we've been exposed. It is made up of oils that are known for their powerful effects on the immune system.
Digestive Discomfort
In a perfect world, we would eat all healthy all the time. But, you know how it is, your friends call and want to get dinner at a not-so-healthy place. Do you go, and enjoy their company, or skip out? Me personally, I go. I eat the bad stuff and have a great time. When my tummy doesn't agree with my decision I reach for my Digestzen digestive blend to ease the discomfort.
Daily Routine
I have a big wooden box that sits open on the counter, full of my oils. I reach for them when I am feeling stressed, bloated, tired or anxious. I use them for everything from skin blemishes to detoxing my body.
I don't know what we would do without essential oils in our all natural medicine cabinet!
ALL of the oils mentioned above come in the starter kits.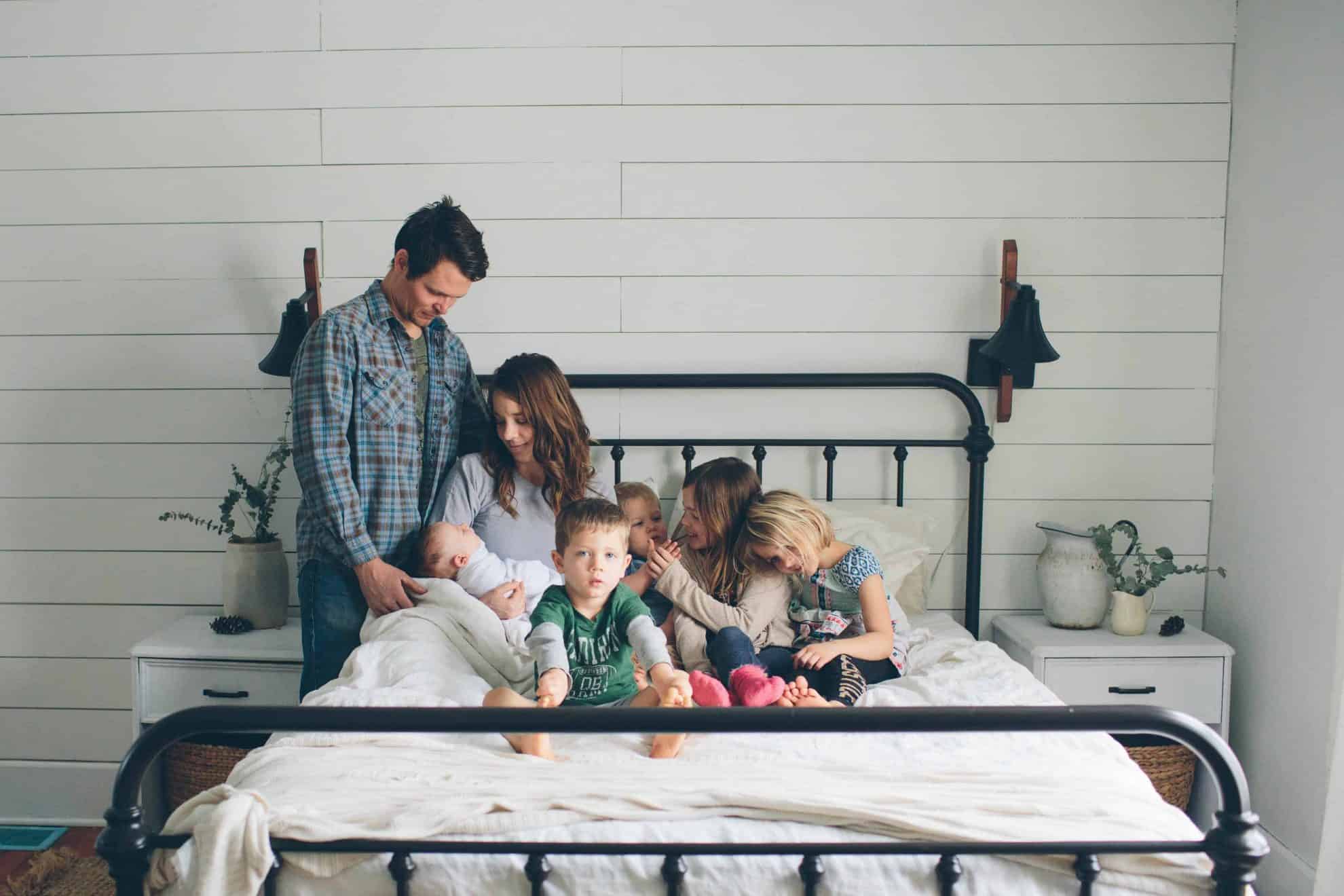 SO WHERE DO I GET THE BEST OILS?
Most likely you have seen essential oils lined up on health food stores, Walmart shelves and even the gas station. But, don't be fooled by the cheap price tag. Not all oils are created equally!
When I first got into oils I researched all the brands and settled on dōTERRA for a few reasons.
1) They are certified pure therapeutic grade, which means they are pure, no fillers and no contaminates. They are beyond organic and go through rigorous testing to make sure each bottle is 100% pure! 11 different tests are done on every single bottle.
On the bottom of every oil is a number that you can track to see when it was sourced, testing it went through, and where it was sourced from.
2) The plant that the oil comes from is grown in its native environment.
So, dōTERRA partners with farmers across the world so we don't have to grow frankincense in a green house in Utah. This makes the oils much more effective and gives A LOT of opportunity/jobs to others around the world!
3) dōTERRA oils are being used for medical testing because scientists found dōTERRA oils to be the most pure and free of fillers.
I wanted to invest my money into a good product and company, and I found dōTERRA to be both.
That's why I chose dōTERRA and I haven't been disappointed since starting my oil journey 5 years ago!
Become a Wholesale Member
I can't wait to walk this journey with you!