Yesterday some friends and I did some antique shopping at many local antique shops in our area. I want to share with you the items I brought home and explain some of my farmhouse antique shopping tips.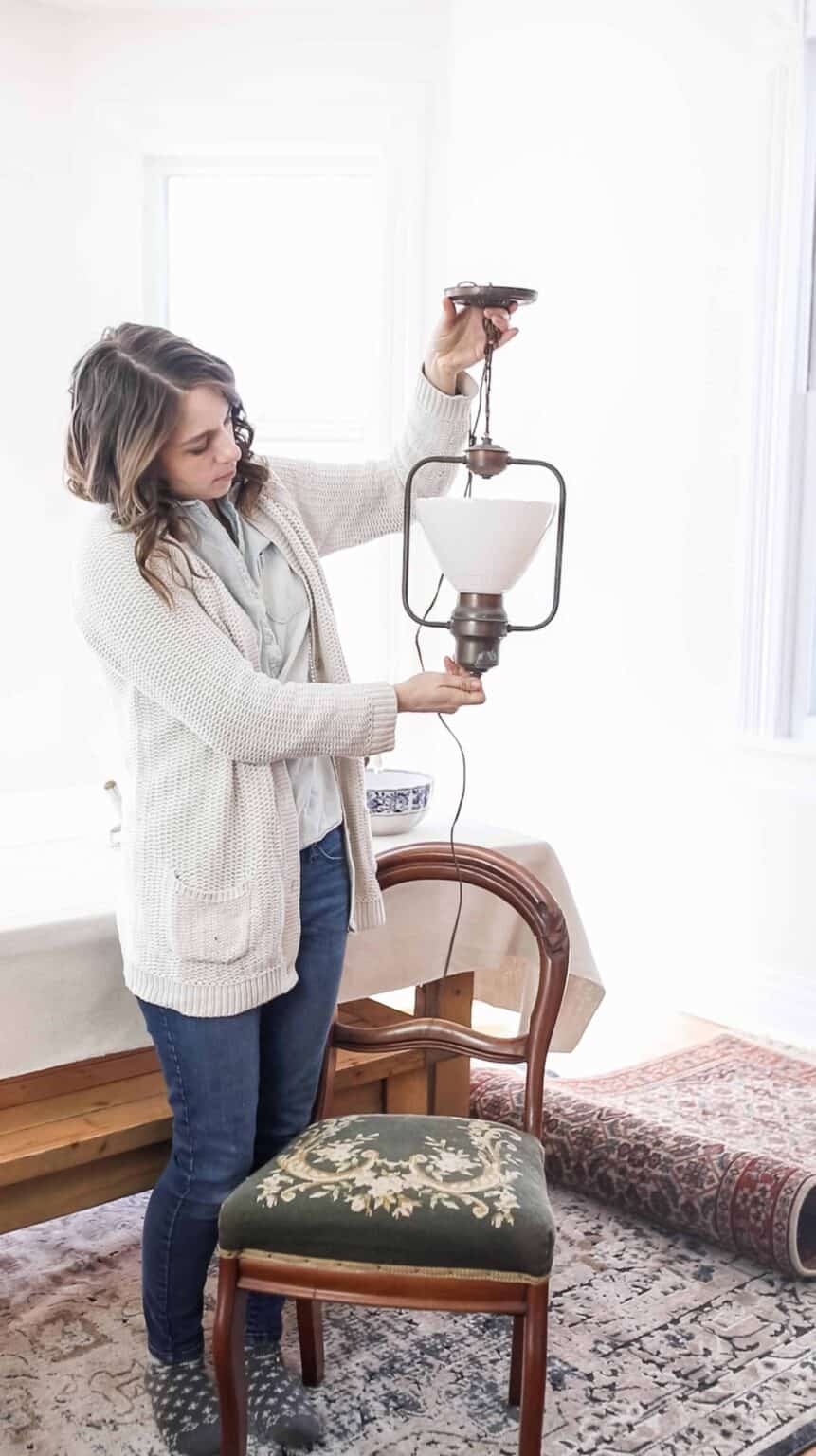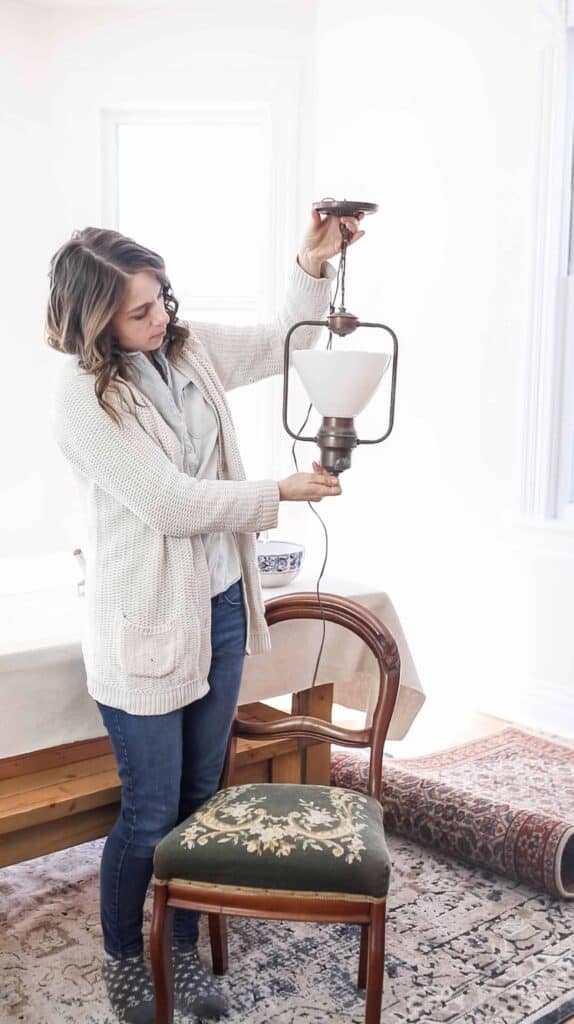 Farmhouse Antique Shopping Haul and our Victorian Farmhouse Design Plans Video
Farmhouse Antique Shopping Tips
Tip #1 Don't pass up that perfect piece just because it costs a little more than you were originally expecting.
Are you like me? Do you basically expect things from antique shops, Facebook marketplace and Craigslist to be sold for next to nothing? I made that mistake for way too long, and wondered why I could never find the things I was envisioning for each area in my home. I would find little bargains here and there, but I passed up many pieces that could have served us quite well.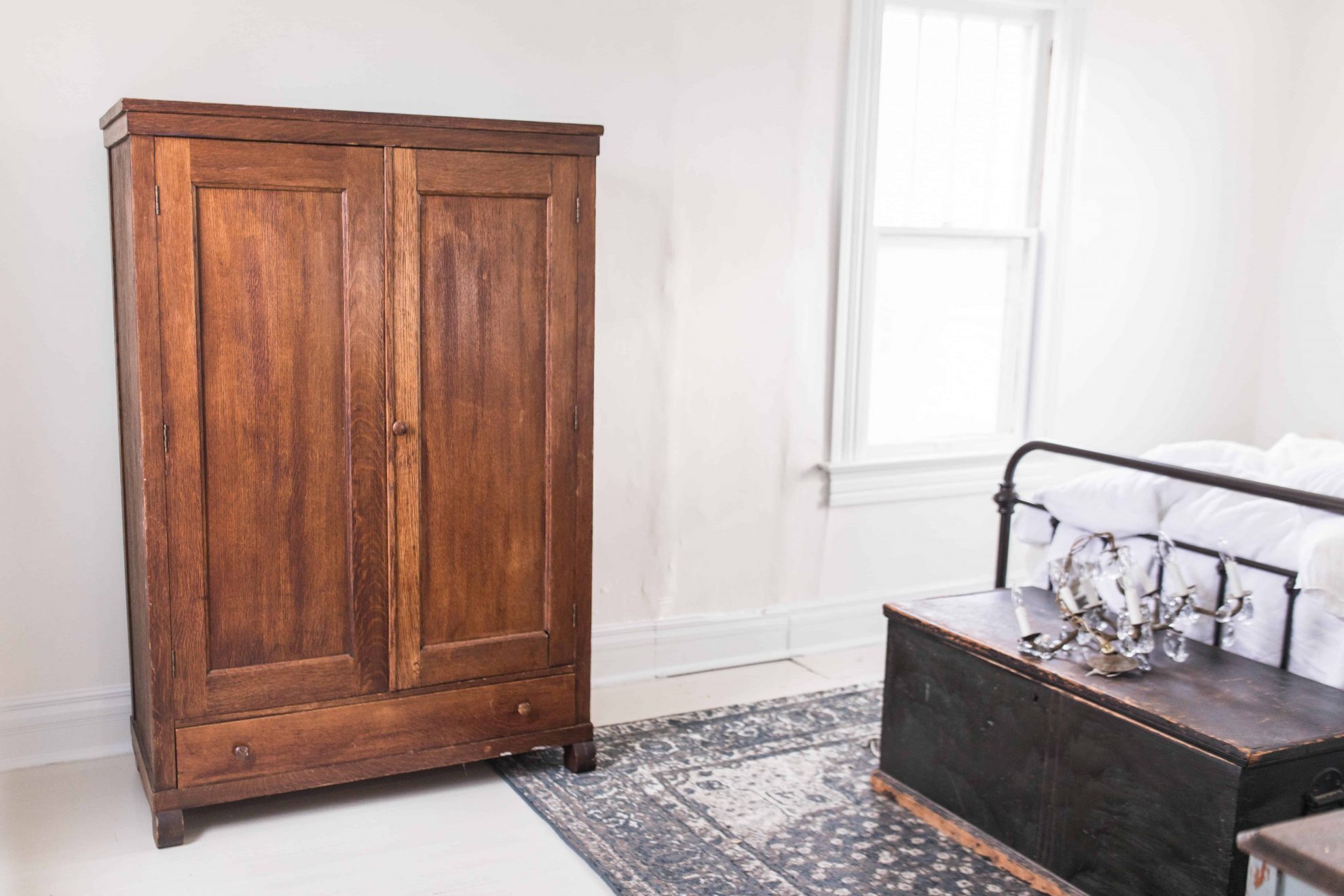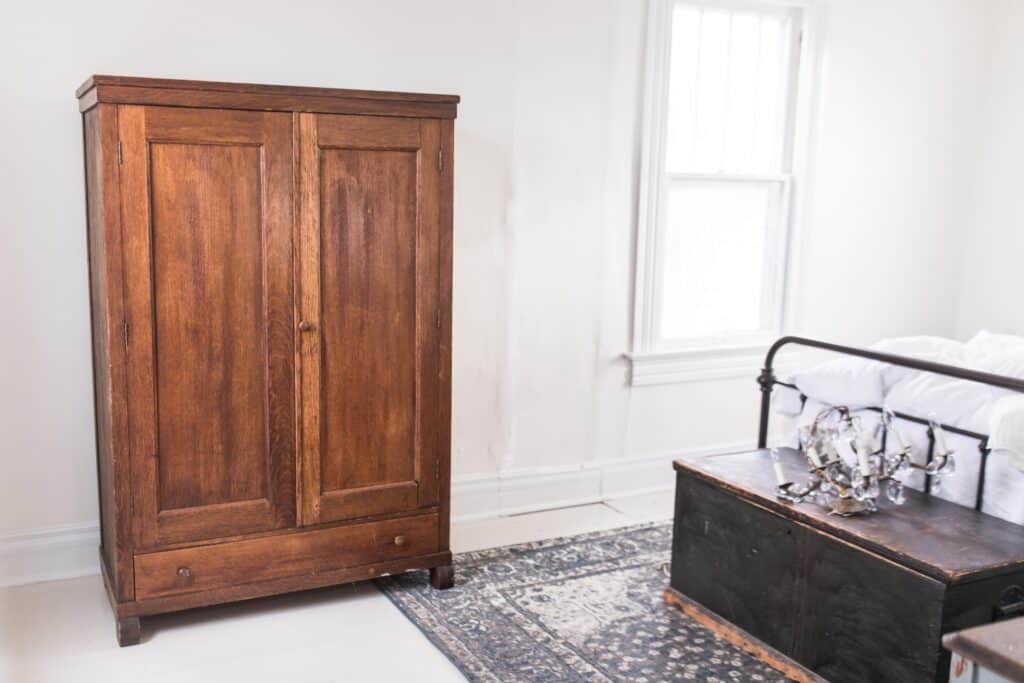 On my most recent antique shopping adventure, I found two different antique light fixtures that I would have passed up in years past. Looking at it now, they are still less expensive than brand new fixtures, yet are heavy quality pieces, with patina and a story to tell.
In this new farmhouse, I also brought in a hutch and an armoire that I would have never paid for many years ago. They are both absolutely perfect for the spaces they're in, and I probably would have wasted so much time searching for the perfect bargain. There is something to be said for the cost of time wasted too.
Both pieces are heavy and solid, and are still less expensive than a brand new piece of furniture from somewhere like Pottery Barn.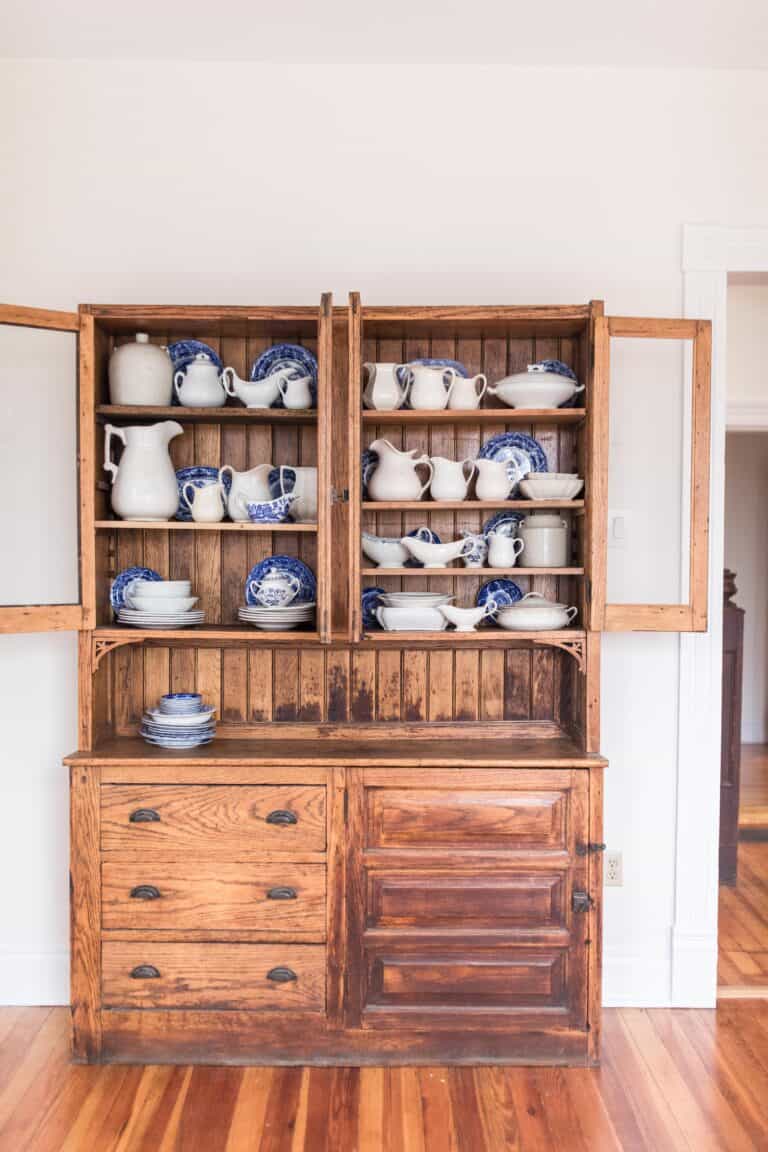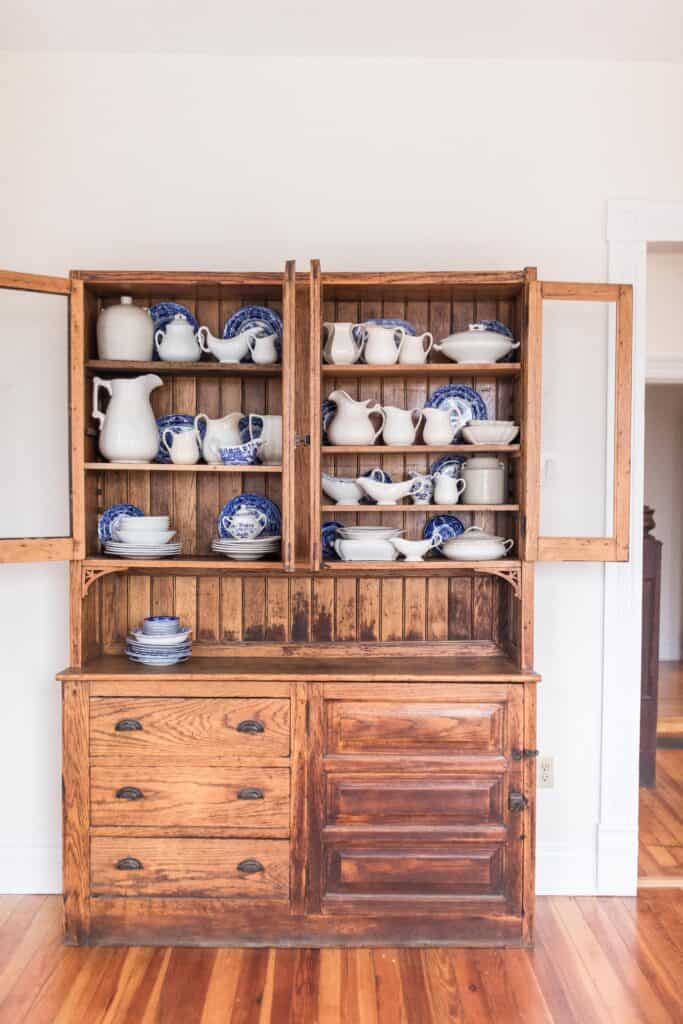 This hutch is literally the heaviest piece of furniture we have ever encountered. Just ask Luke about the time we had to move out of the house to get the floors refinished, and then back in again. This thing is built to last!
Items can be collected over time, so save up and get that perfect piece instead of settling for something cheap that you will actually not like looking at.
With that being said, let's recall some of my best antique bargain finds EVER.
My $35 nearly-perfect condition drain board sink: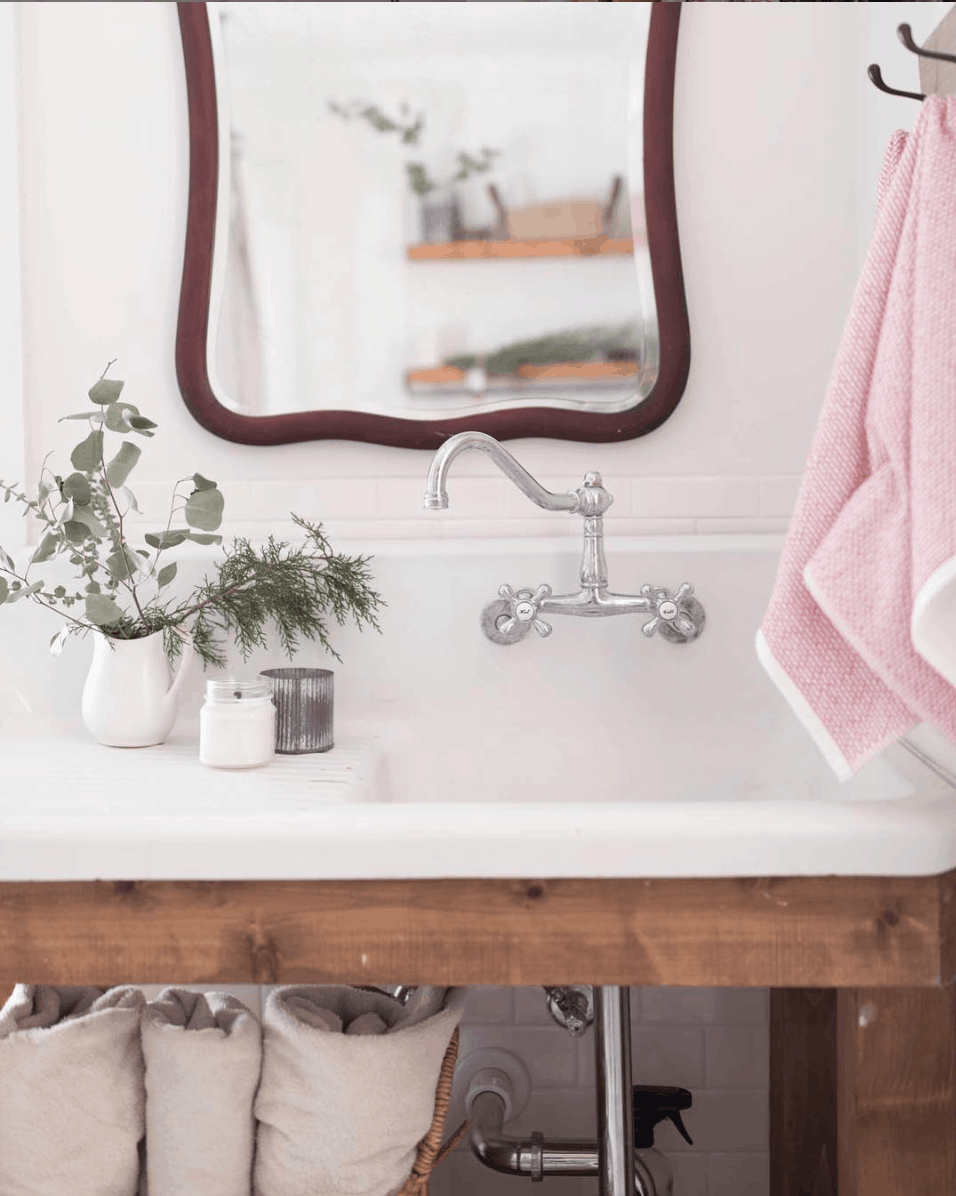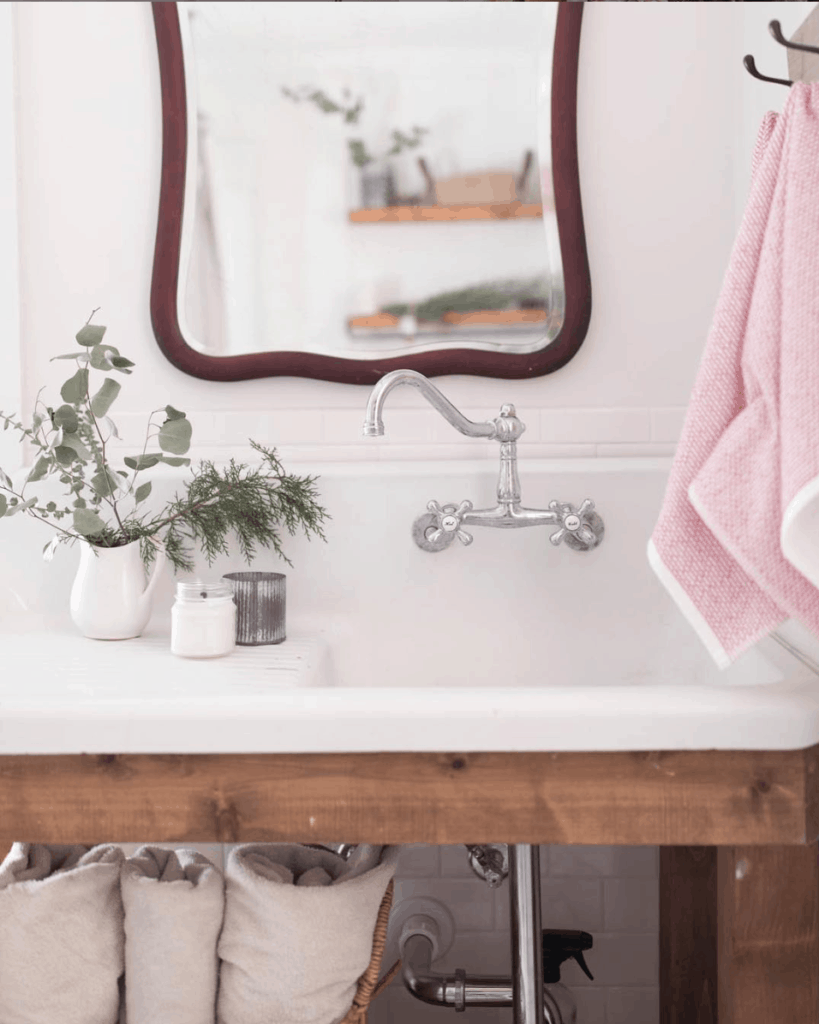 My $5 wall sconces: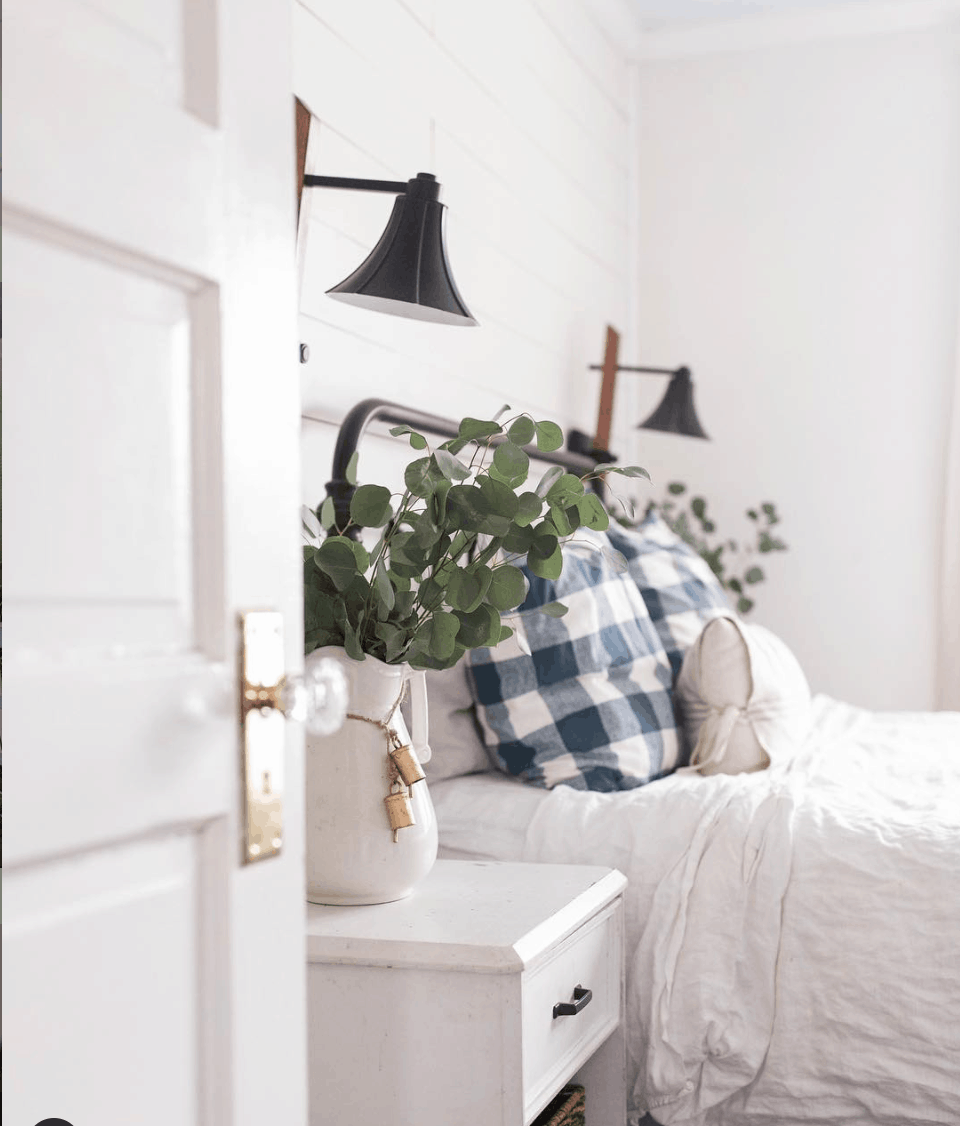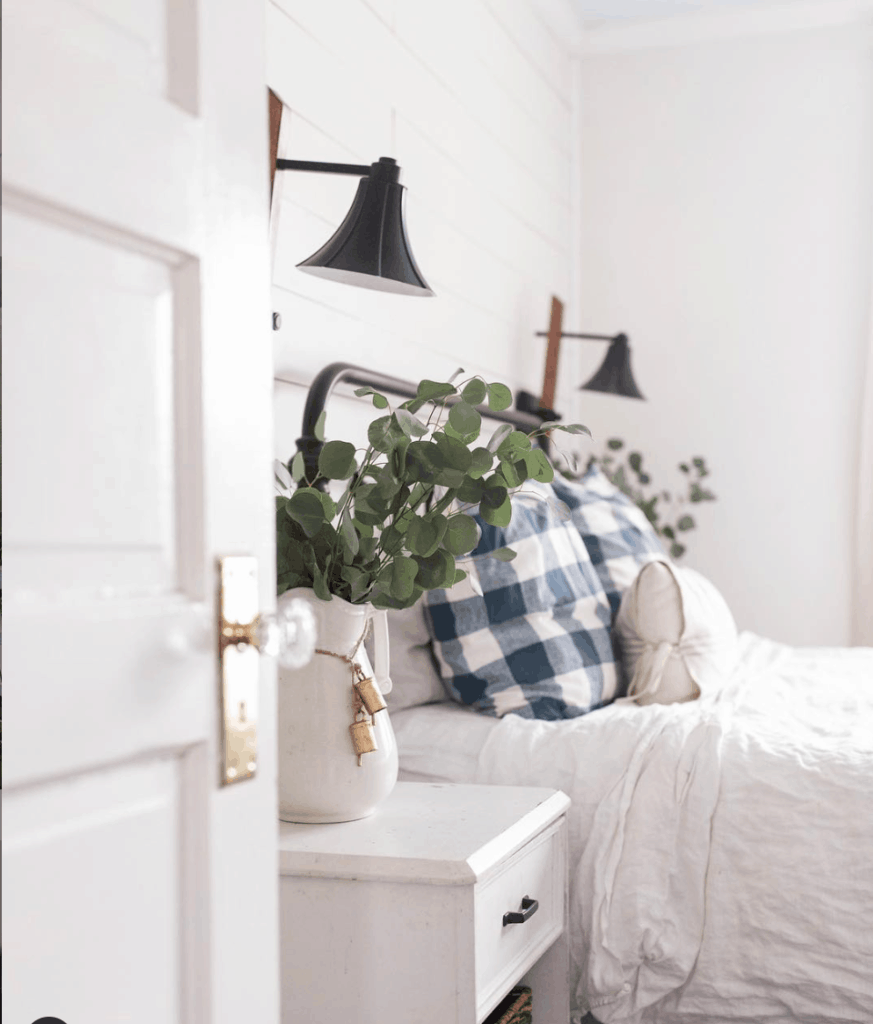 And most recently, my $60 chandelier: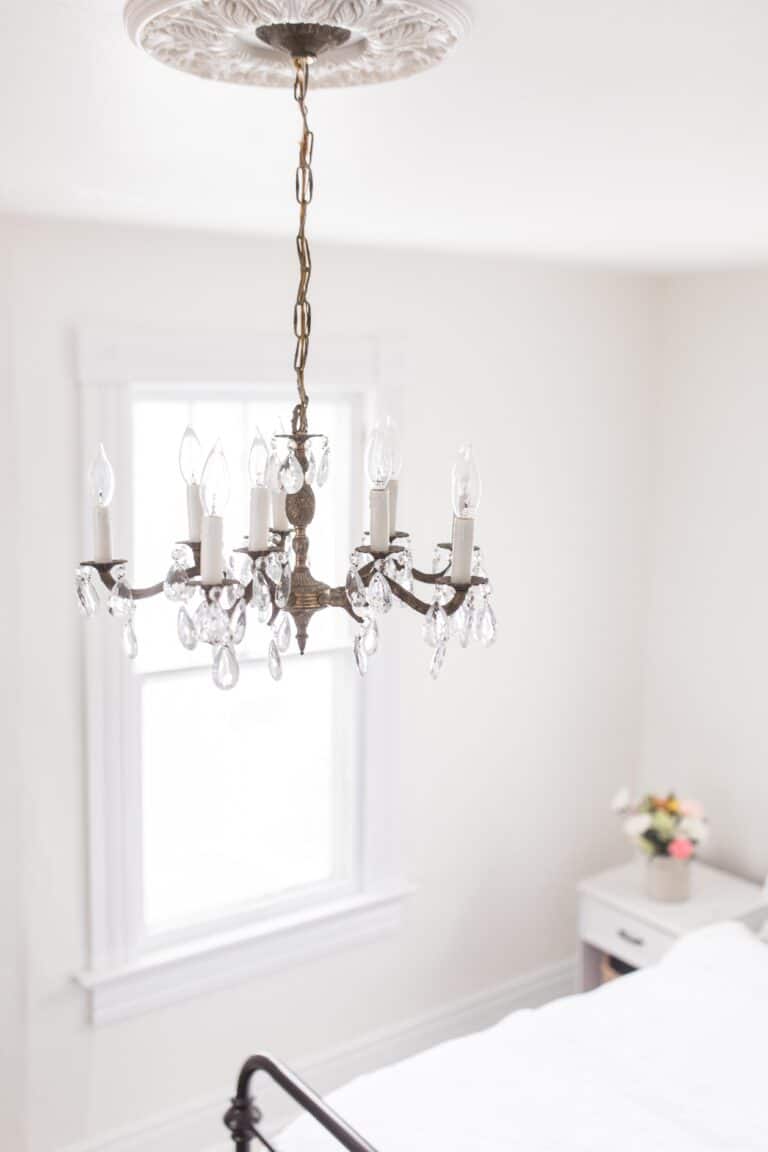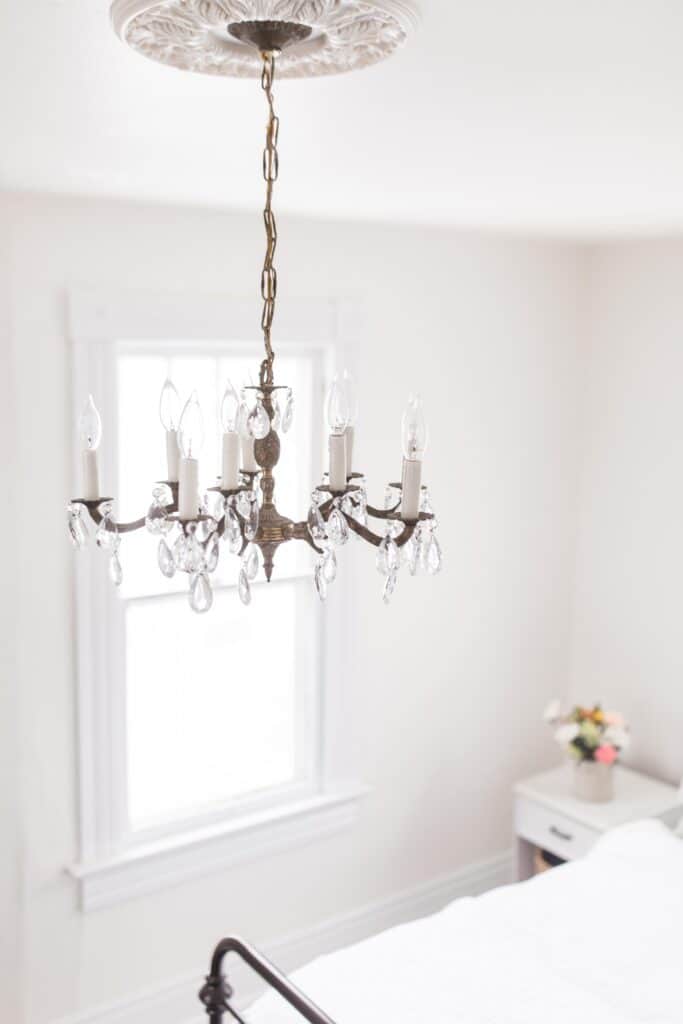 Bargains do happen, but if I waited for them I would be looking at a blank wall in the dining room probably forever.
I've also noticed a weird mind game that happens with getting something for the right price. People, myself included, will literally choose one piece they sort of like, over one they love, all over a $100 price difference. This is something you will likely look at in your home for years and years to come, so get the better one. You will long forget about the $100, but that ugly furniture piece will still be driving you crazy sitting there in the corner of your dining room.
So, in the above example, I should have bought that sink whether $35 or $200. It made the most beautiful farmhouse vanity that will be enjoyed for many many years.
Tip #2 Don't be too Matchy Matchy
Again, I've been guilty of this one in the past for sure! The goal of creating a vintage, thrifted and antique treasures filled home is for it to look collected and unique. It's not something straight out of a catalog. It has personality. How many times in my past antique shopping endeavors did I pass up something beautiful because it didn't fall perfectly into the color scheme I had set for a particular room in my home?
I have been noticing more lately that homes that aren't perfectly coordinated feel more comfortable and less stuffy.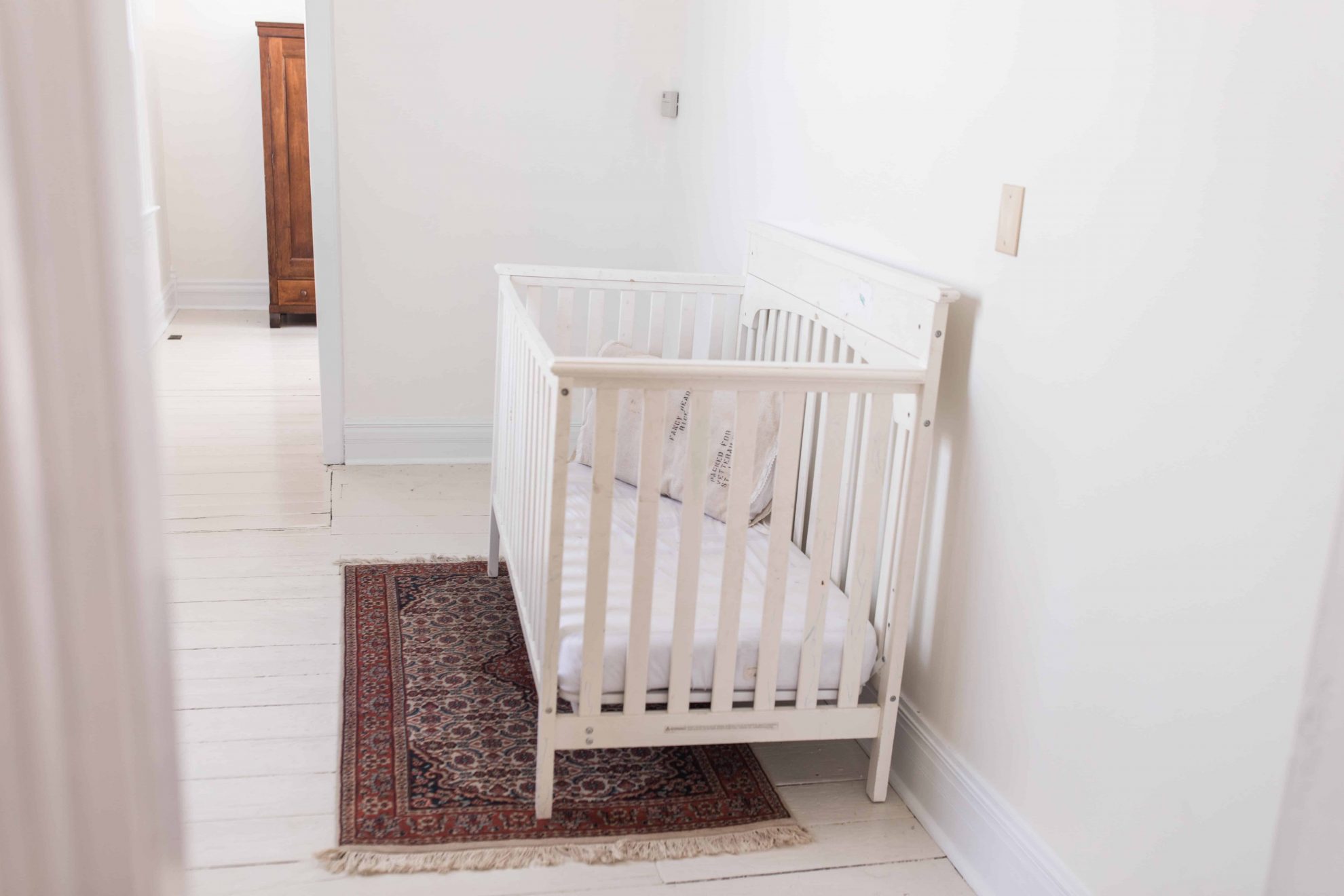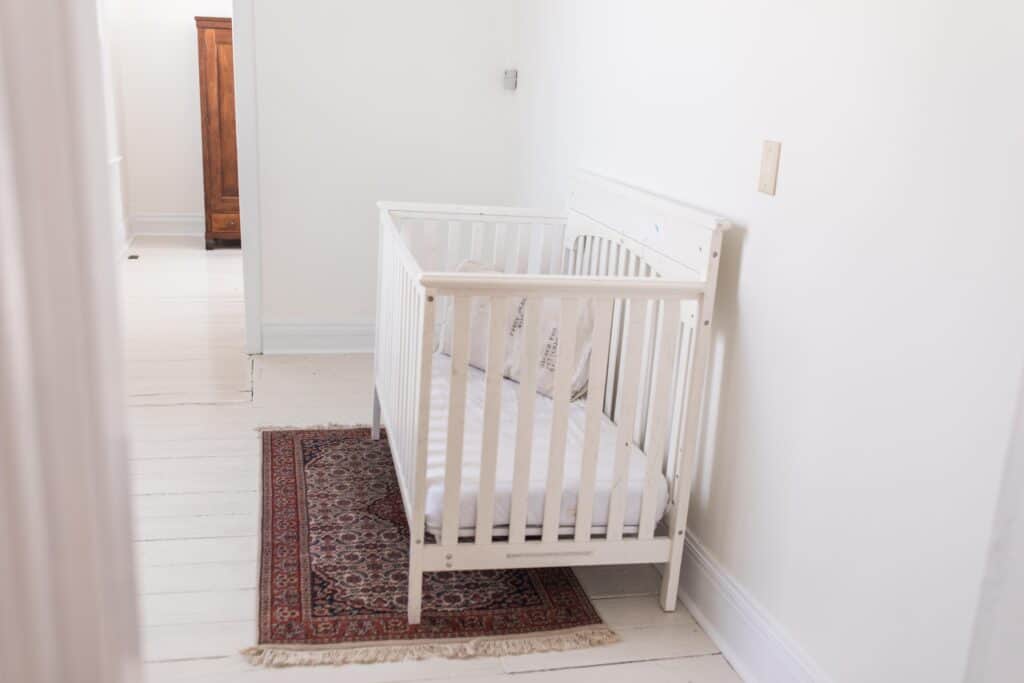 Tip #3 Don't Be Afraid of Imperfections
Back in the day, furniture was made to last. A lot of times pieces are handmade and one of a kind. The paint may be a little chippy, and the wood may have a few dings, but if it is a nice solid piece, the imperfections just add character.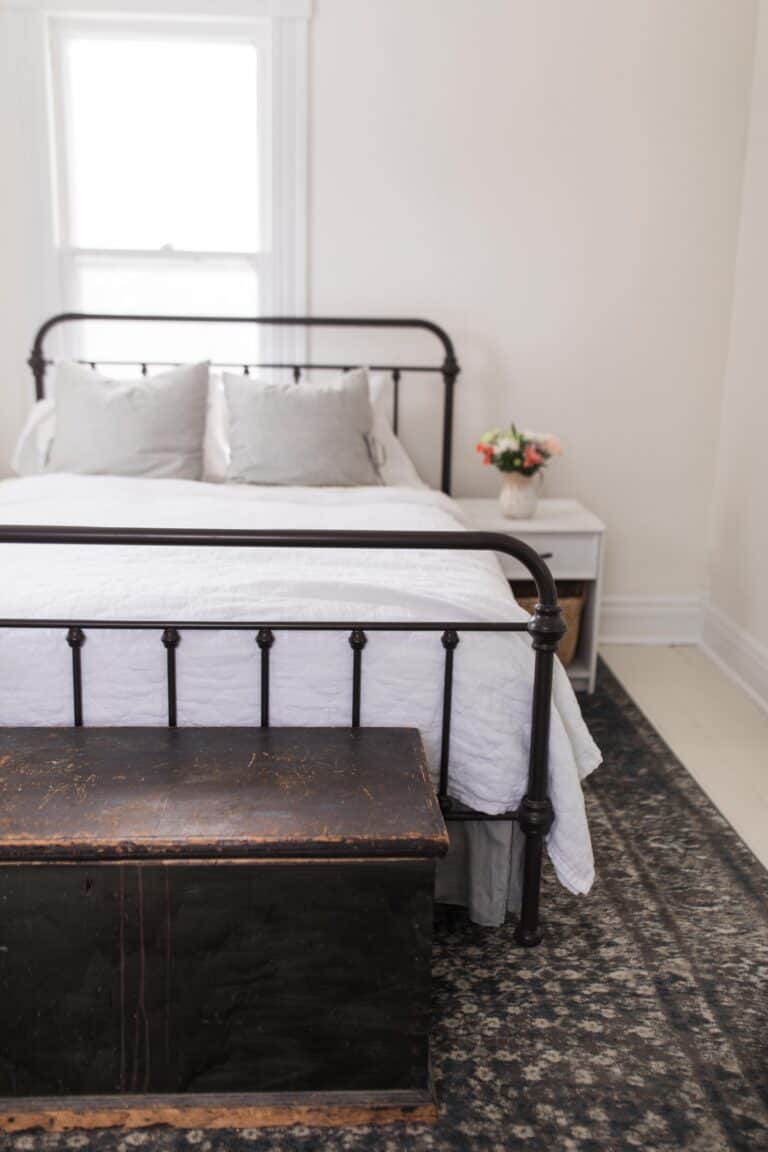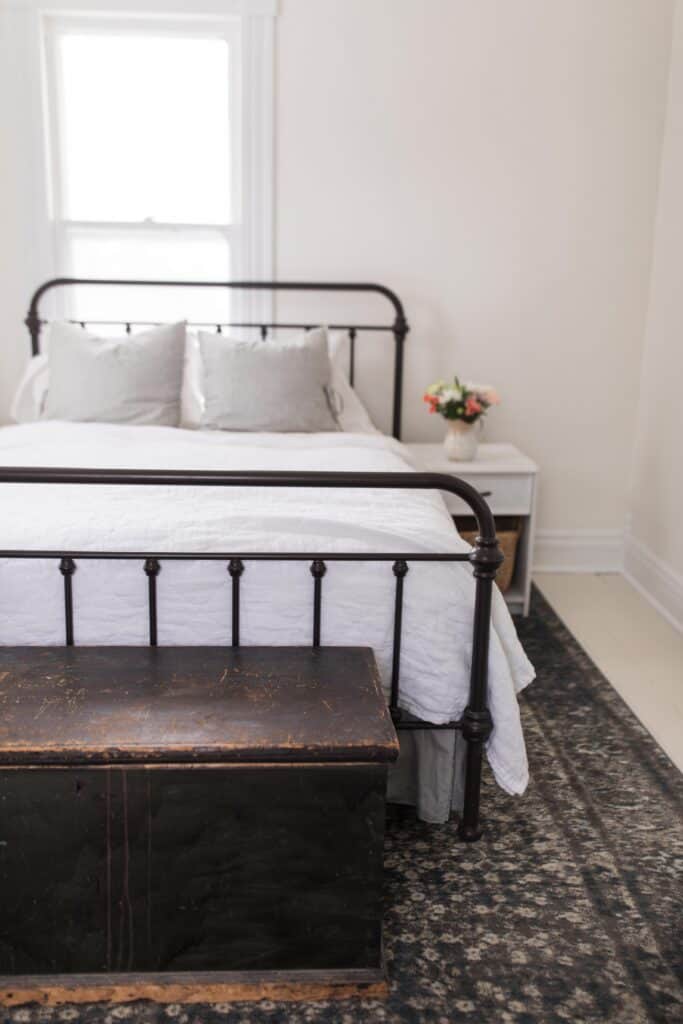 Tip #4 Think of Ways That You Can Use Items in Ways Other than the Intended Purpose
On my last antique shopping trip, I bought a beautiful bowl with a lovely floral design and scalloped edges. It is a little too chippy to actually use in the kitchen, but it would be beautiful as a dresser catch all.
Sometimes old things are still very beautiful but not functional as their original use.
I've also seen people use beautiful plates as wall art and vintage trunks as coffee tables.
Tip #5 Mix Old With New
You definitely don't want your home looking like an antique museum, and it isn't practical to use only antiques. I love the pottery, rugs and many furniture pieces from the Victorian era, but start layering that on top of antique wallpaper, drapes and couches and our house would just look dated and old.
Taking what speaks to you from a certain time period, and mixing that with what you love today can be a nice balanced approach.
Tip #6 Never Never EVER Buy Junk
I've definitely done this. This is when you buy that armoire that doesn't close quite right, and you have no intentions to rebuild it. It's when you pick up a dresser for your girls' room that the drawers don't open quite right, but "Hey, it's really cheap!" A little patina and aging is one thing, but if the piece of furniture is falling apart, it's probably not worth bringing into your home.
Visit my other posts on Antique Shopping for Farmhouse Decor
What I look for at Thrift Shops for Farmhouse Decor
Antique Shopping for our new Farmhouse
Barn Sale Finds for farmhouse Decor
Thanks so much for stopping by the farmhouse!
Pin it for later