See how we did a complete farmhouse bathroom makeover in our 100 year old house, complete with a clawfoot tub, hexagon tile and antique sink.
UPDATE: See the final reveal HERE.
We live in a 1922 Craftsmen Bungalow. Sure, many parts of our house have aged gracefully, like the glass door knobs, hardwood floors and five panel doors that have all since come back in style. But, our beloved farmhouse, has also been dragged through nearly 10 decades of style changes and generations of people with ideas of their own.
When we renovated our kitchen we found five layers of wallpaper behind the old back splash. The hardwood floors were covered with linoleum and blue carpet. Who knows what other surprises lurk just out of plain sight. Well, one place requires no imagination with regards to trends of the past, our lovely master bathroom.
Please tell me how it was ever popular to lay robin eggs blue tile over hardwood floors and fill in a window to install a plastic shower insert. We can tell the window was there, becasue the exterior is obviously patched to cover it up.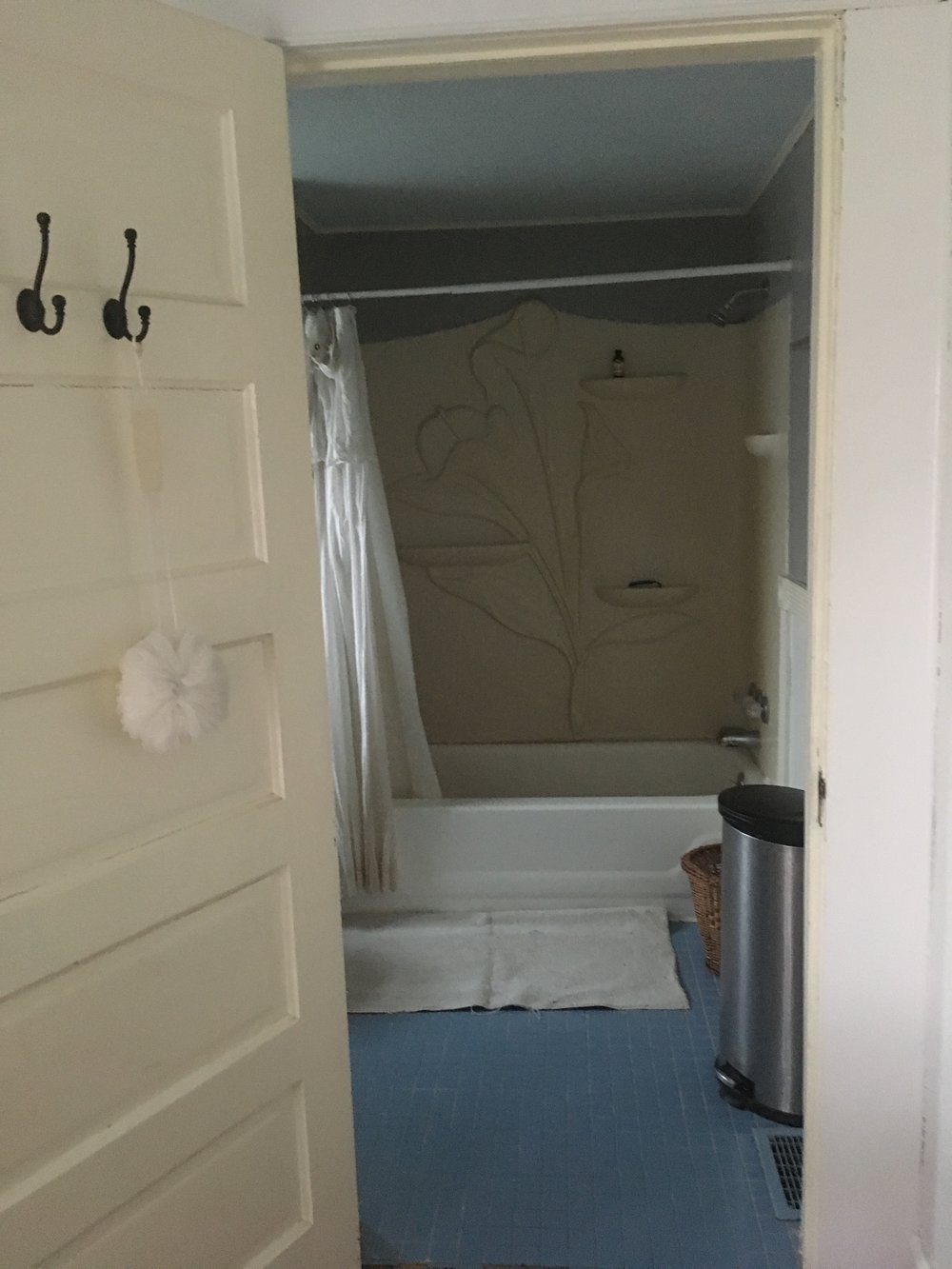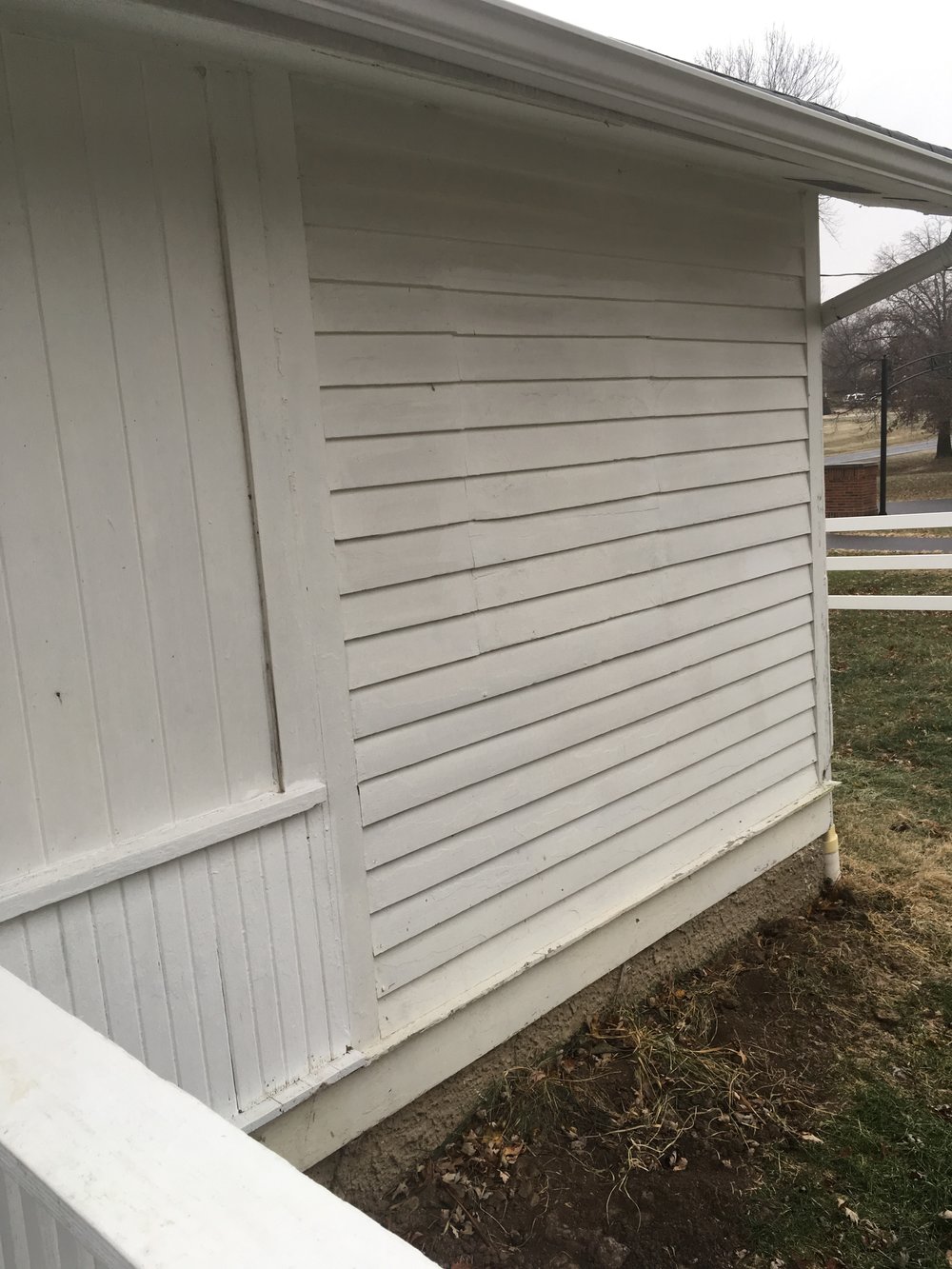 See to the right there where they patched up a window? Why would they do that?!
The remaining window over the toilet even had a little face lift many years back, with a fake stain glassing kit. When we moved in the tiles by the sink were each painted in a different color. Long story short, we will need to basically gut the whole thing and start over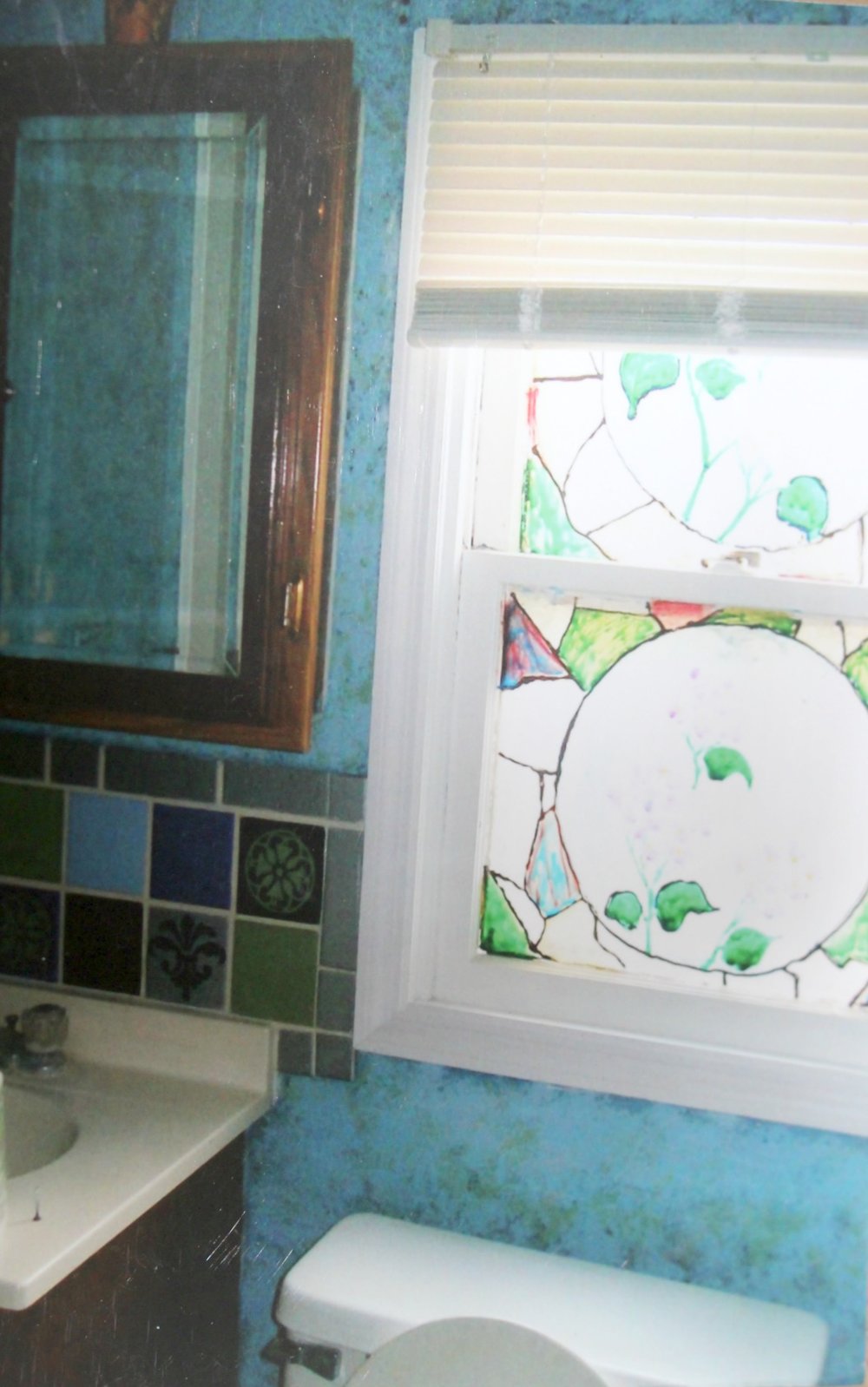 We've painted the walls and tiles and replaced the vanity and mirror, since this photo was taken, but it remains largely untouched.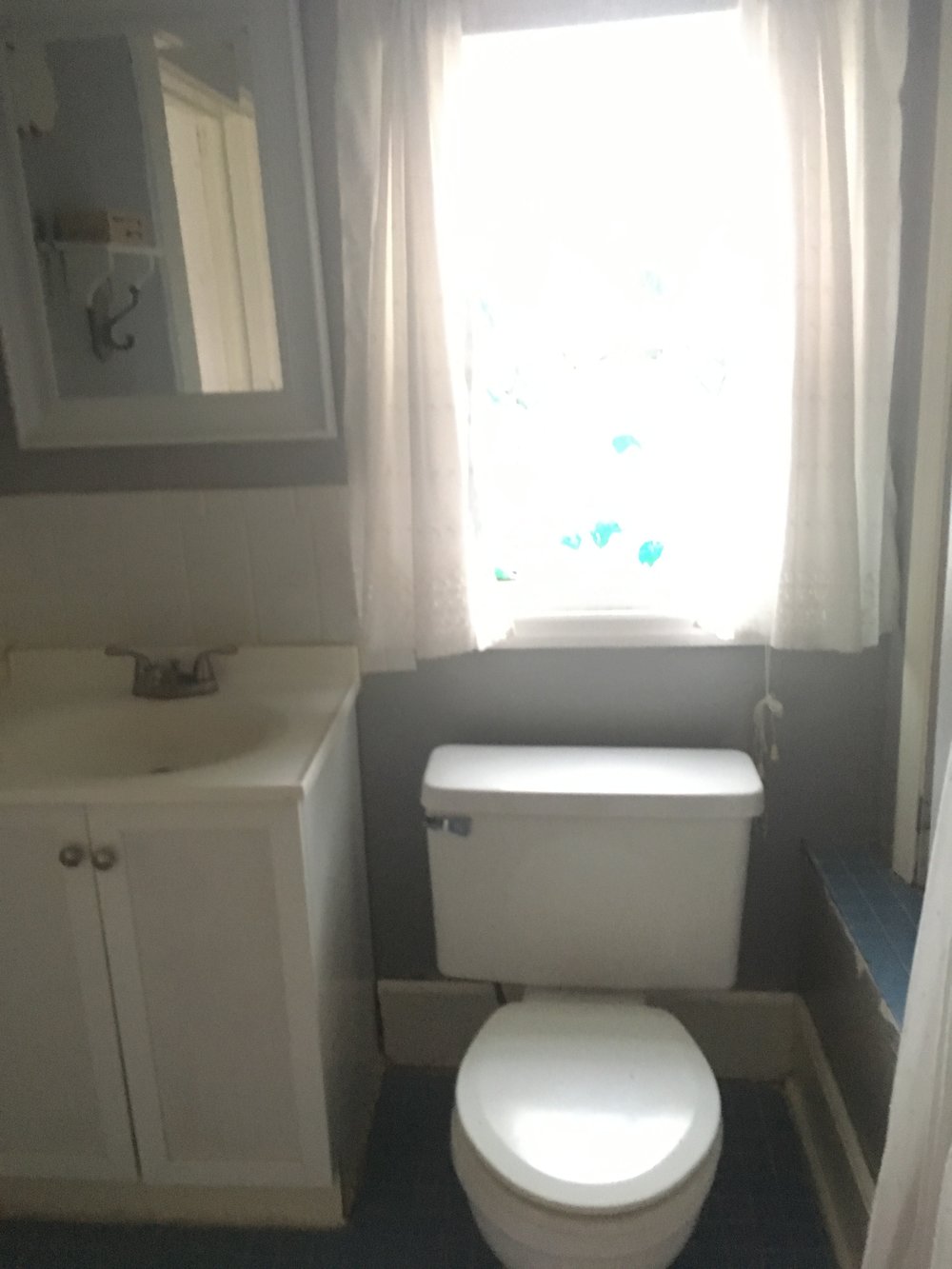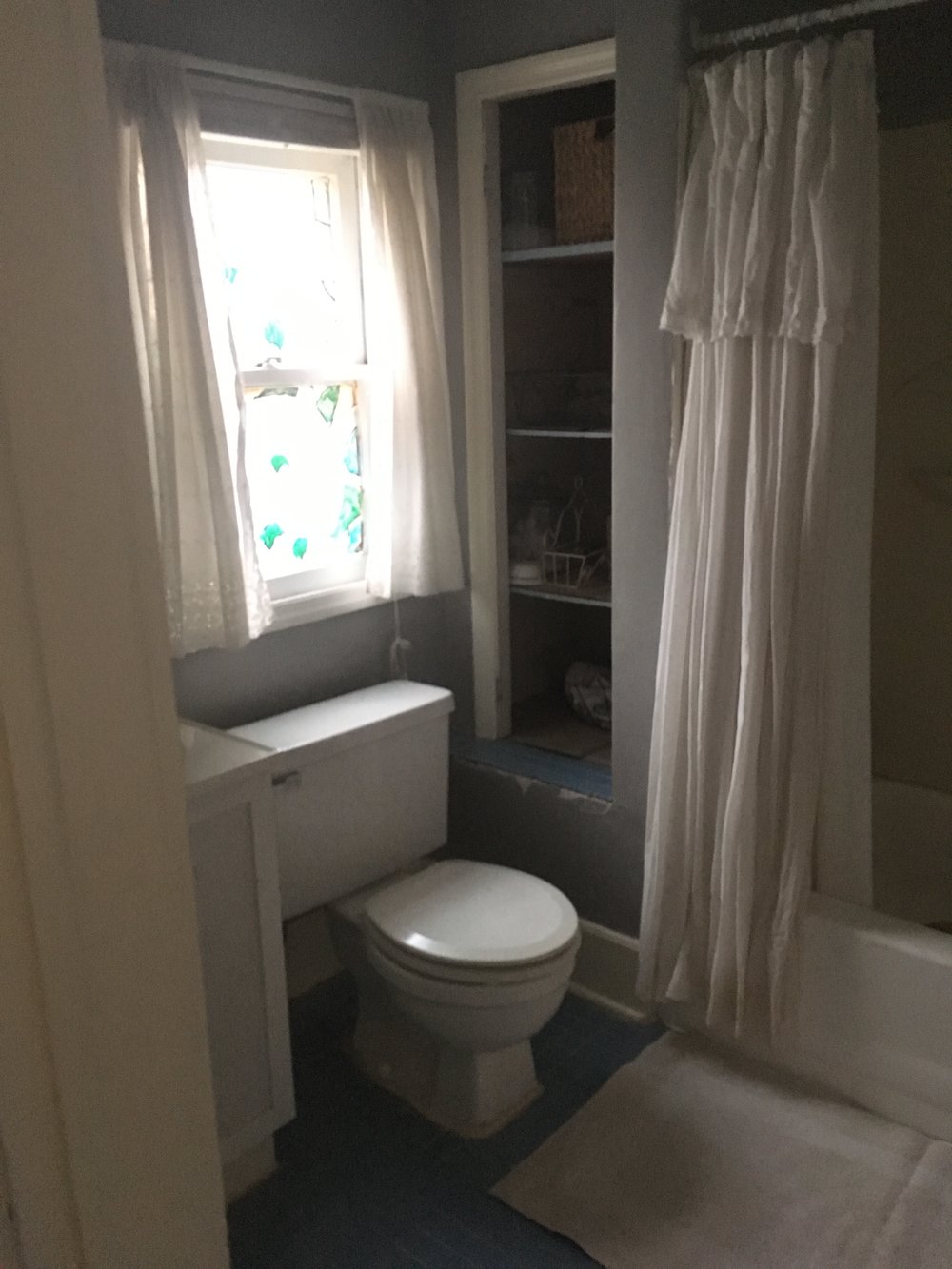 I have been gathering inspiration for this remodel for almost two years now.
I know I want to take out the shower insert and put a window back in the place where it originally was, to double the amount of natural light in the room.
I know I want some kind of freestanding tub below the new window.
The room will be mostly white, but I haven't decided if I will do shiplap or tile or both. I want to add wicker baskets, white towels, a simple pendant light fixture and some vintage finds I hope to encounter along the way. Ideally, I would find an antique mirror similar to this one in my bedroom to go above the sink.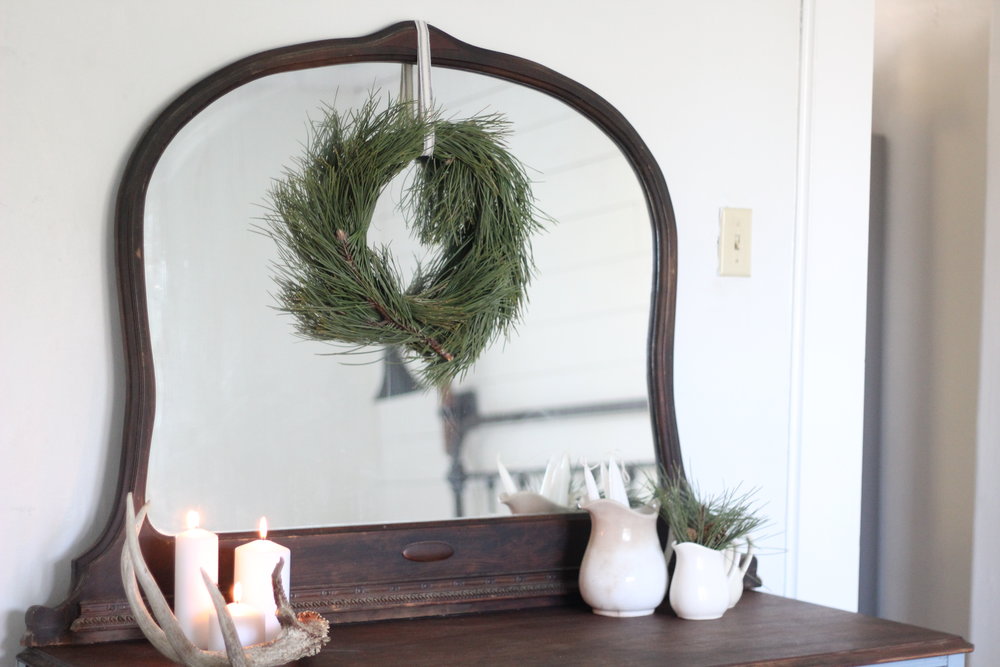 I'm finally going to get to use my apron back sink that I found at a garage sale for $35! I still can't get over that I found that.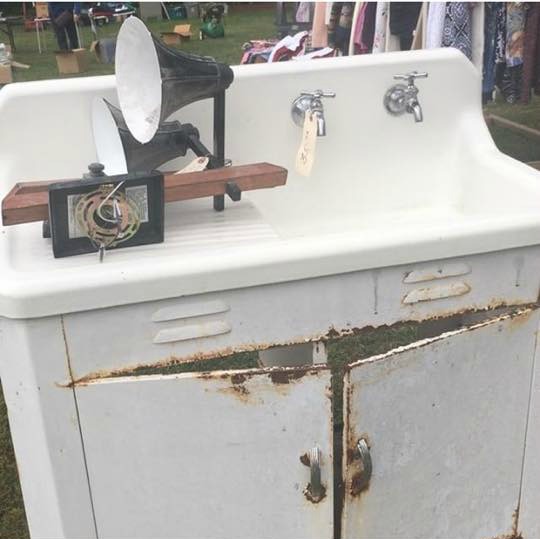 I plan to build (let's be honest, have built by someone) something like this for my sink to sit on: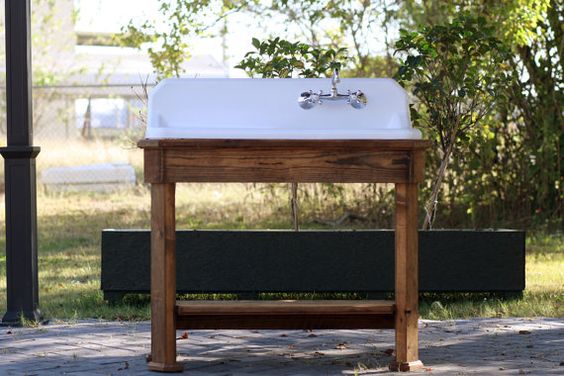 I want to keep it pretty open so I can put wicker baskets underneath, like these from Joss and Main: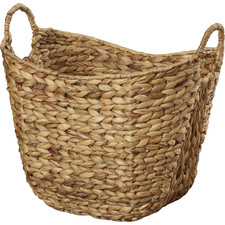 I plan to either do some kind of tile flooring or, if the wood underneath is in good enough condition, painted hardwood.
Basically, I want a light and bright spa-like farmhouse bathroom.
I'm thinking handmade soaps, glass jars, a vintage mirror, wicker baskets, natural light, simple sconces and pendant lighting, fresh plants, wood and a freestanding soaking tub.
Just thinking about this makes me want to draw a piping hot bath, throw in some lavender essential oil and soak, for hours, the days cares away.
I can't wait!
Here is my inspiration board and the sources below: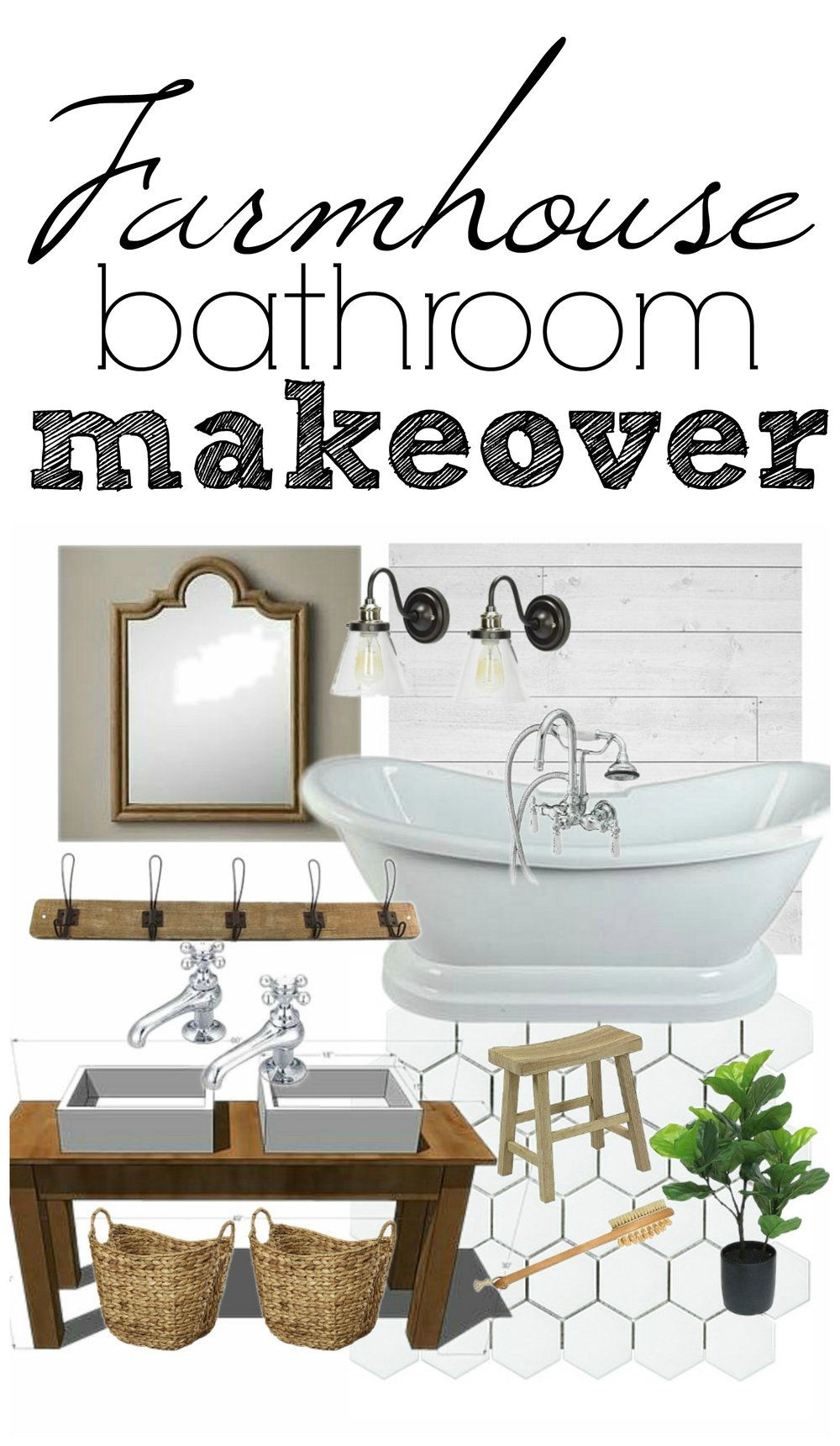 Mirror
Faucets
Handmade vanity from Ana White plans
Thank you for following along with our farmhouse bathroom makeover! Hopefully we will have a little progress sometime in the near future.