This is a sponsored post written by me on behalf of Floor & Decor. All opinions are 100% mine.
The linoleum bathroom flooring in our Victorian farmhouse needed a little makeover. I took a trip to the newest
Floor & Decor
location in the
St. Louis
area to choose something beautiful and more fitting to her antique charm. Come see a little farmhouse bathroom makeover.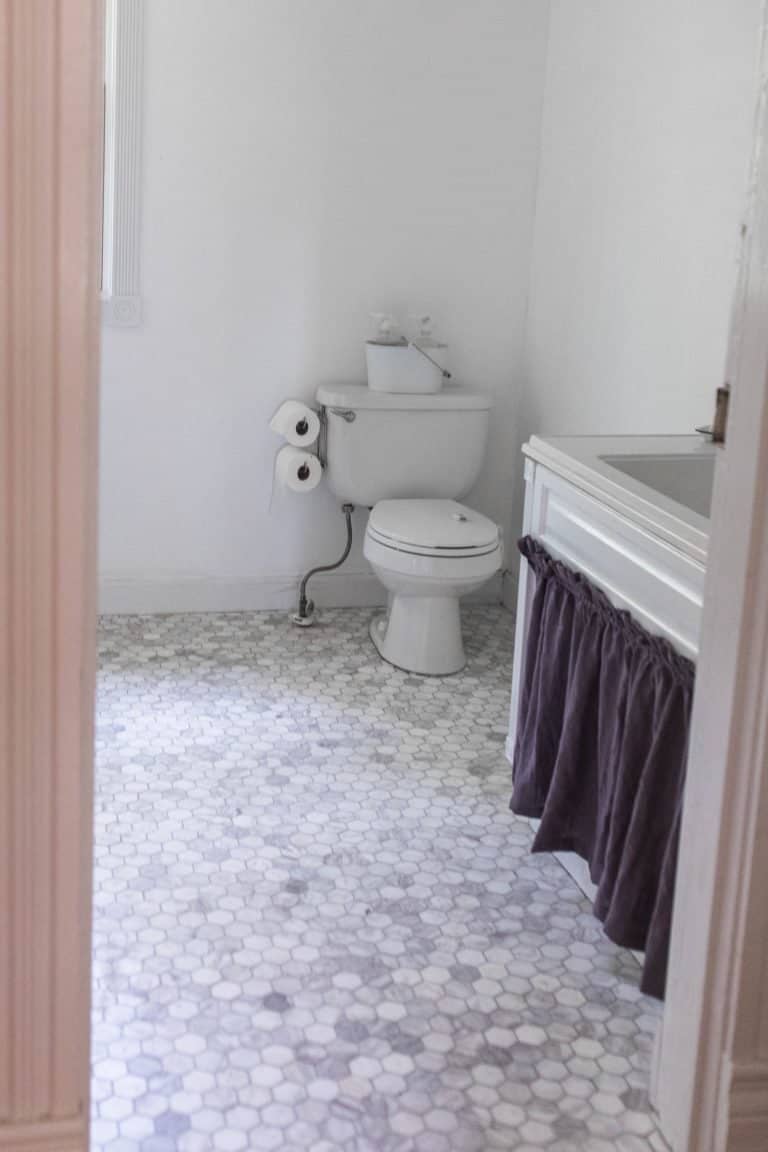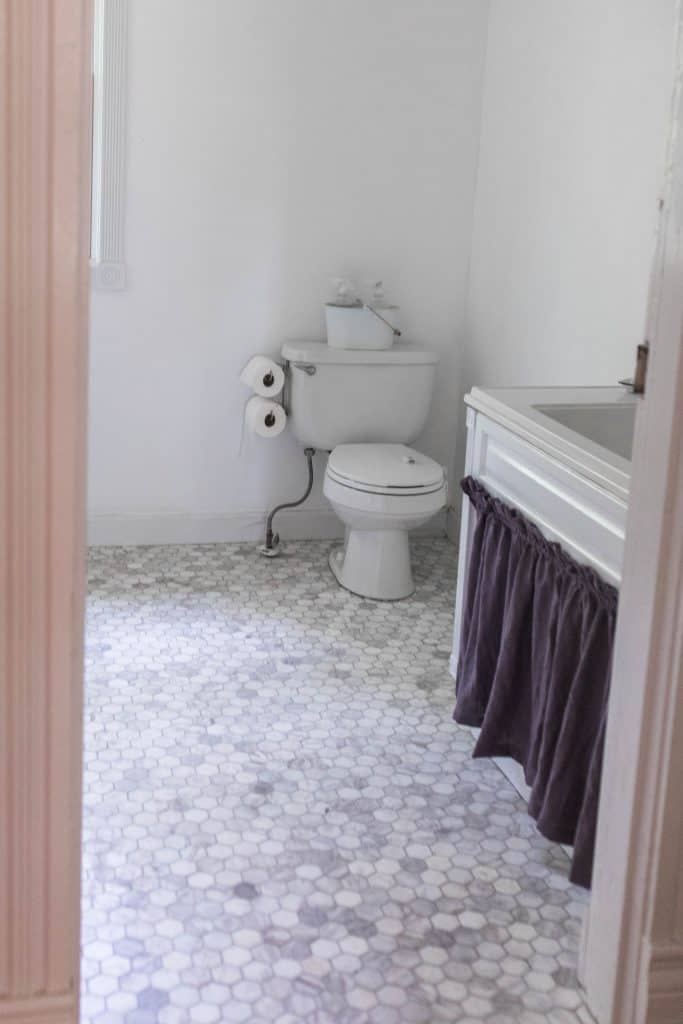 A farmhouse full of projects
When we bought our
1890s farmhouse back in January
, there was no shortage of projects for the ever growing to-do list. We knew it would be a long-term plan to refinish all of the hardwood floors, paint the walls a fresh new color and renovate basically every surface.
One room that definitely needed some attention was the main level bathroom.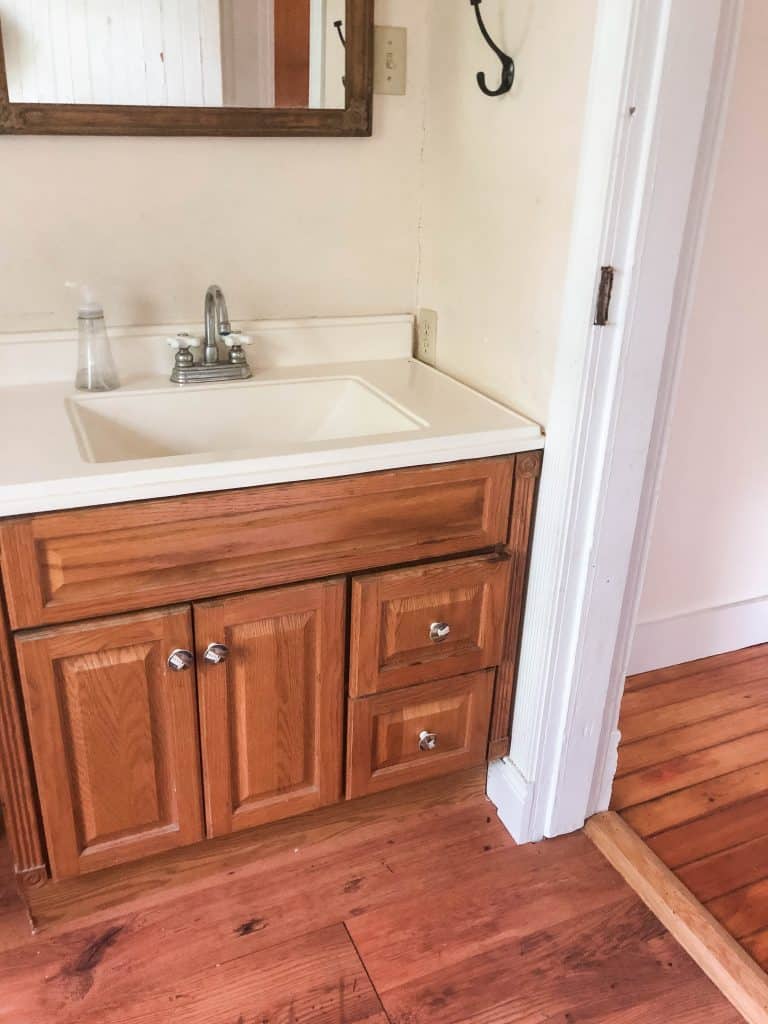 This particular room functions as a guest bathroom and the laundry room, which can be a bit tricky aesthetically.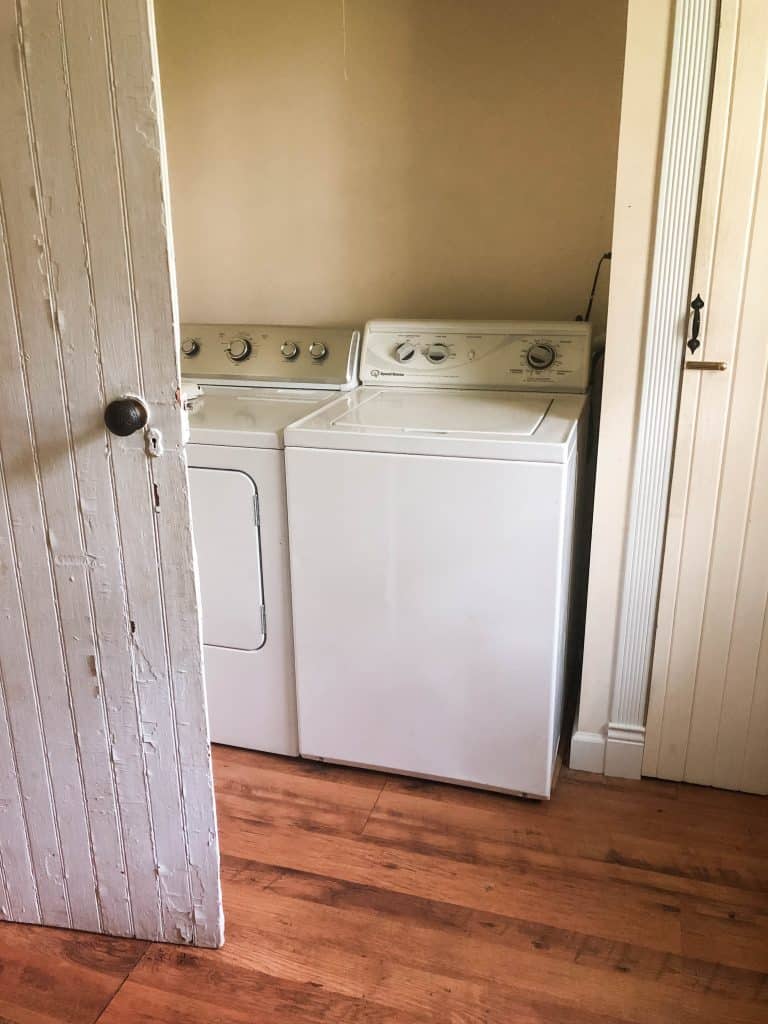 The first order of business was replacing the flooring. That fake wood linoleum definitely needed to get the boot! Next to our pretty refinished antique heart pine, it just looked cheap.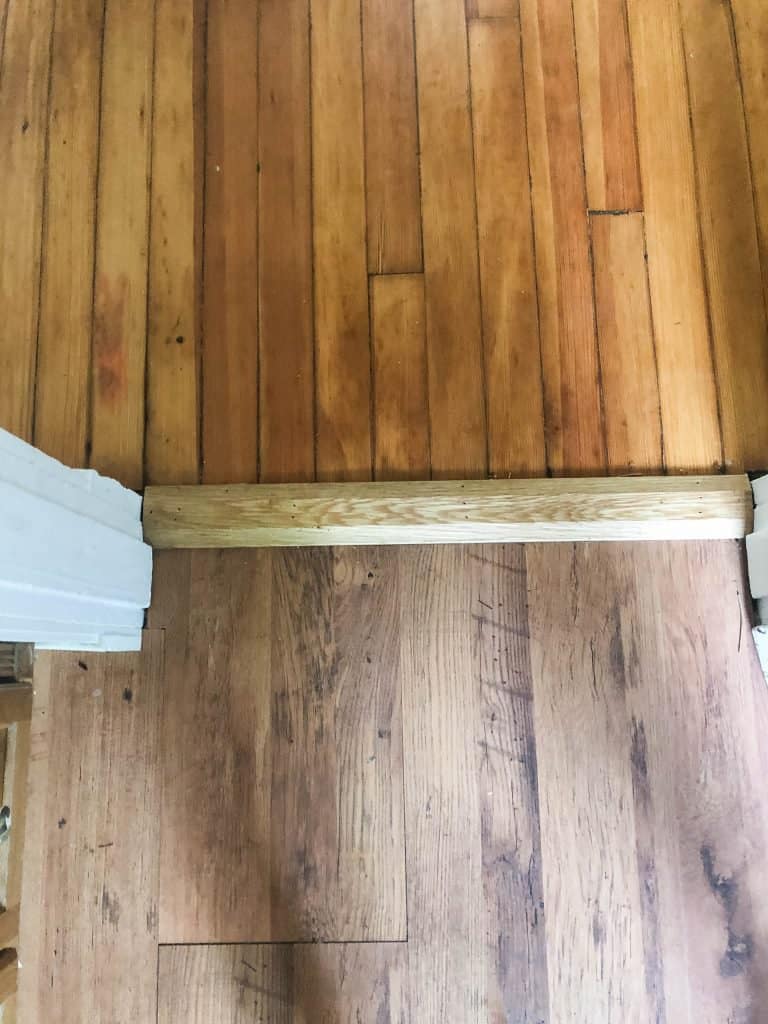 Shopping Floor & Decor for our farmhouse bathroom makeover
I went to the grand opening of the new
Floor & Decor
in our area. I had my heart set on some beautiful hexagon tile to brighten up this space.
Floor
&
Decor
is a specialty retailer for tile and flooring. They have everything- tile, wood, stone, related tools and flooring accessories. It is the perfect one stop shop to grab everything you need for your bathroom or kitchen renovation project. The nearest Floor & Decor is about 45 minutes from me, but it was absolutely worth the drive for the
free design service
, endless options and low prices.
They have several bathrooms, kitchens and laundry rooms all set up to give you some design inspiration!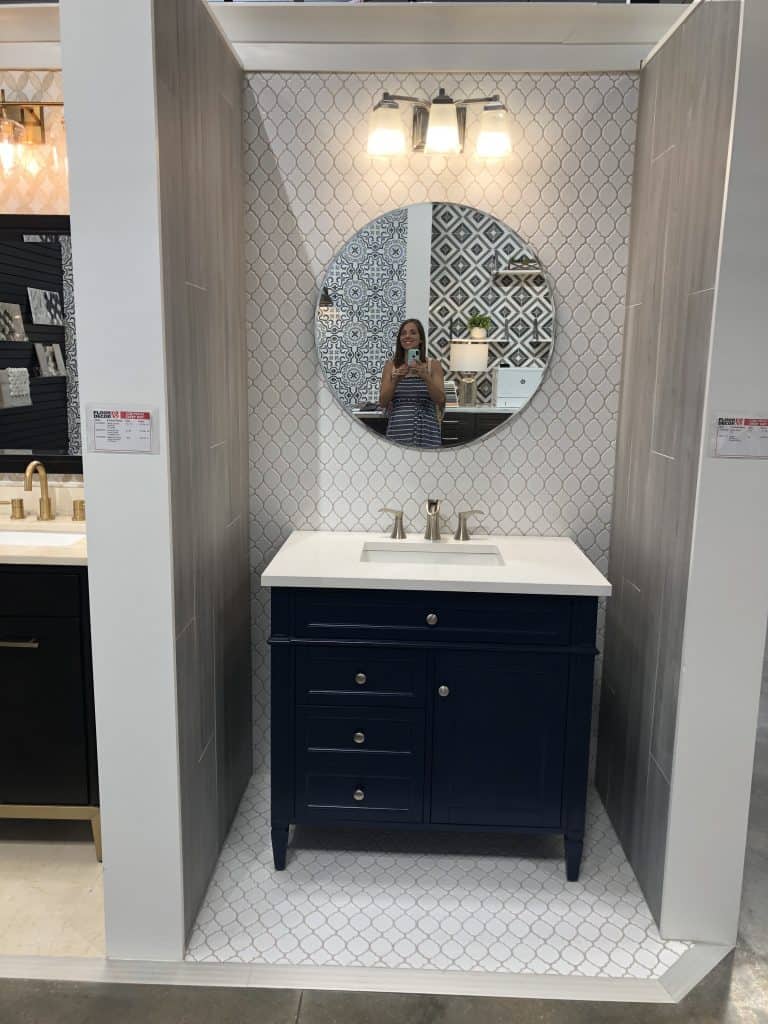 I met with a professional design expert who helped me to choose products that matched my vision for our farmhouse bathroom makeover. We looked at several flooring options, from a more modern hexagon tile, to some very beautiful tile that looked like marble, and everything in between. I ultimately settled on the real deal. The price was awesome, and it just had the bright white color I was looking for. The design consultant and I added several samples to the cart, and compared them to one another. I chose the brightest one.
I loved shopping at a store that specialized in only one thing. There were so many more options, and the prices were all excellent!
What else can sit right next to deep orange heart pine flooring than classic marble?
Choosing a grout color
Choosing a grout color is normally a shot in the dark for me. The design consultant at Floor & Decor had these little pieces of grout samples that I could actually pull out and lay on my tile selection. I have never seen this before, but it made a world of difference in choosing the right shade for my selection.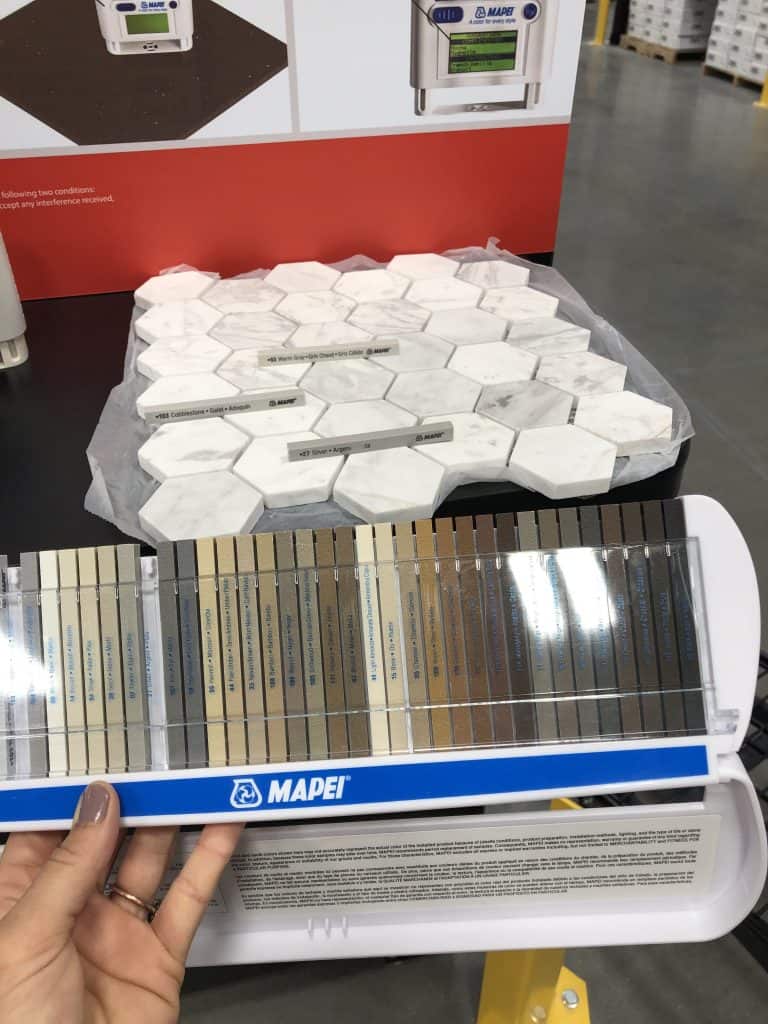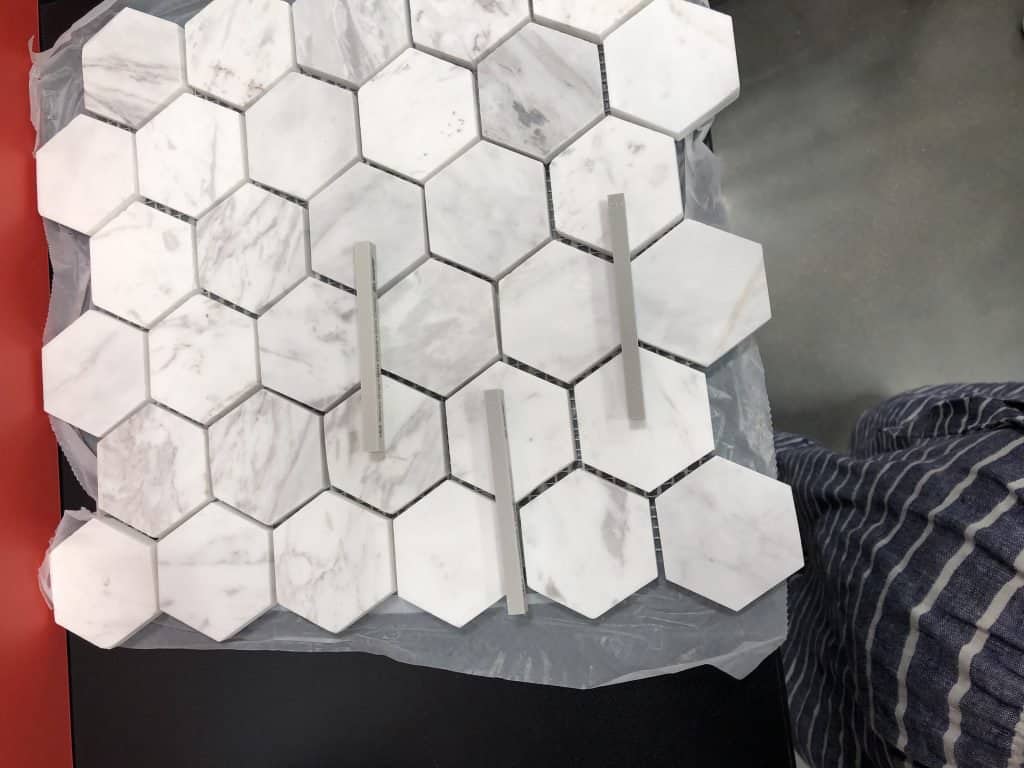 Farmhouse Bathroom Makeover Reveal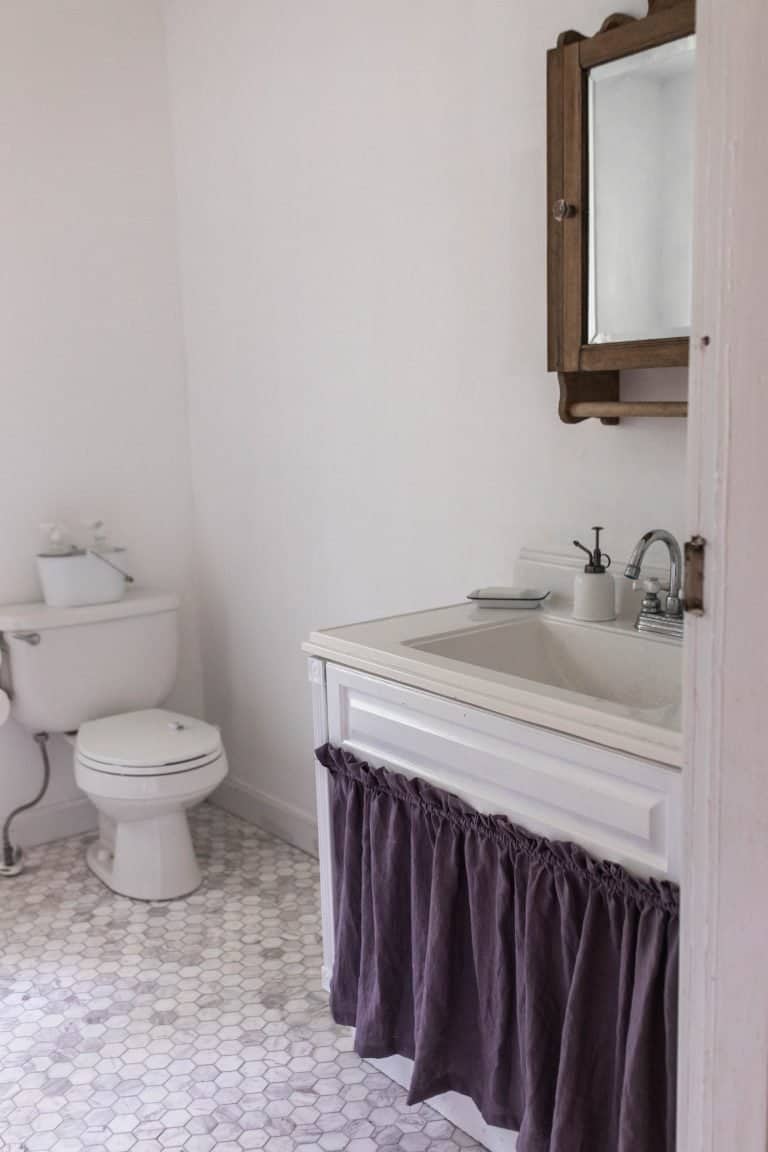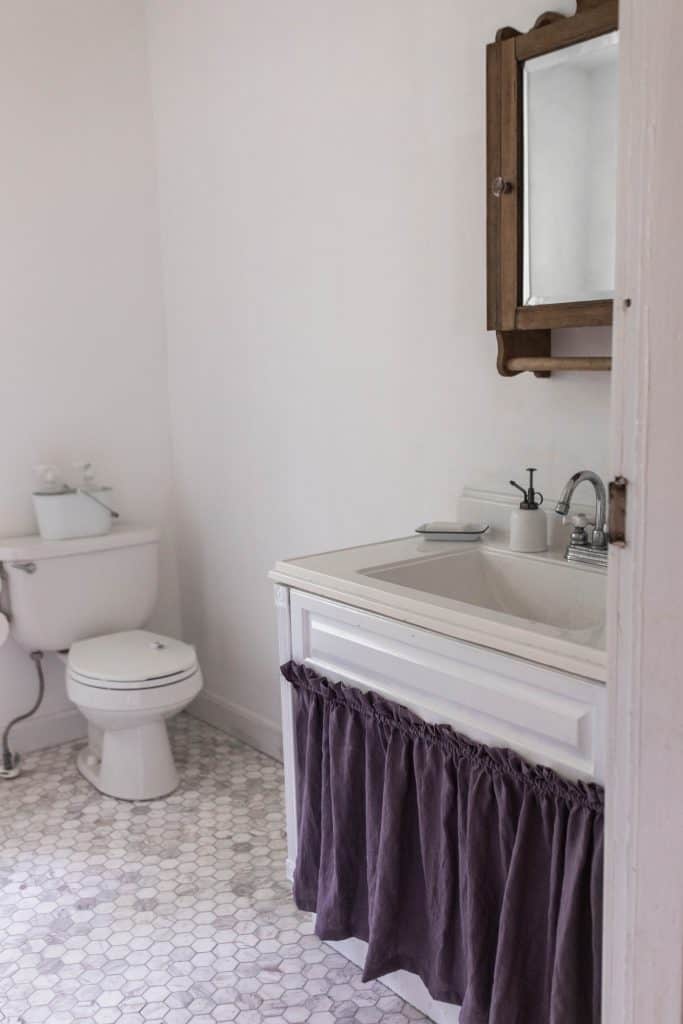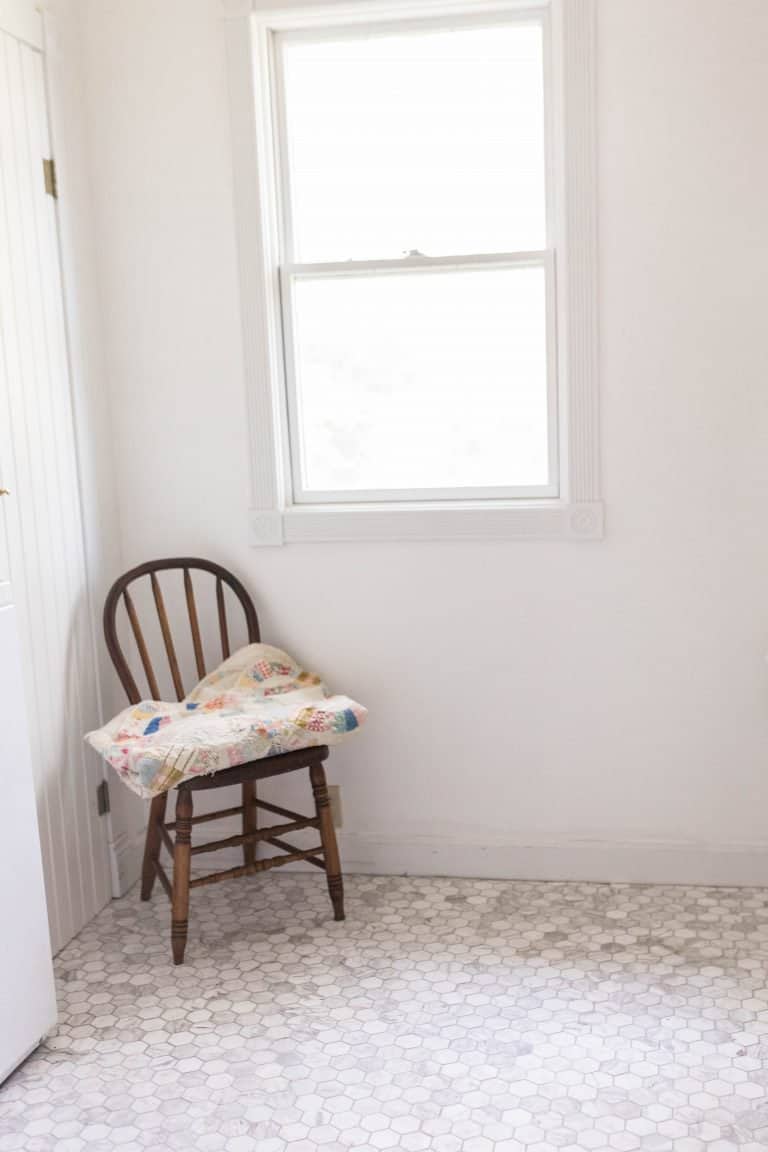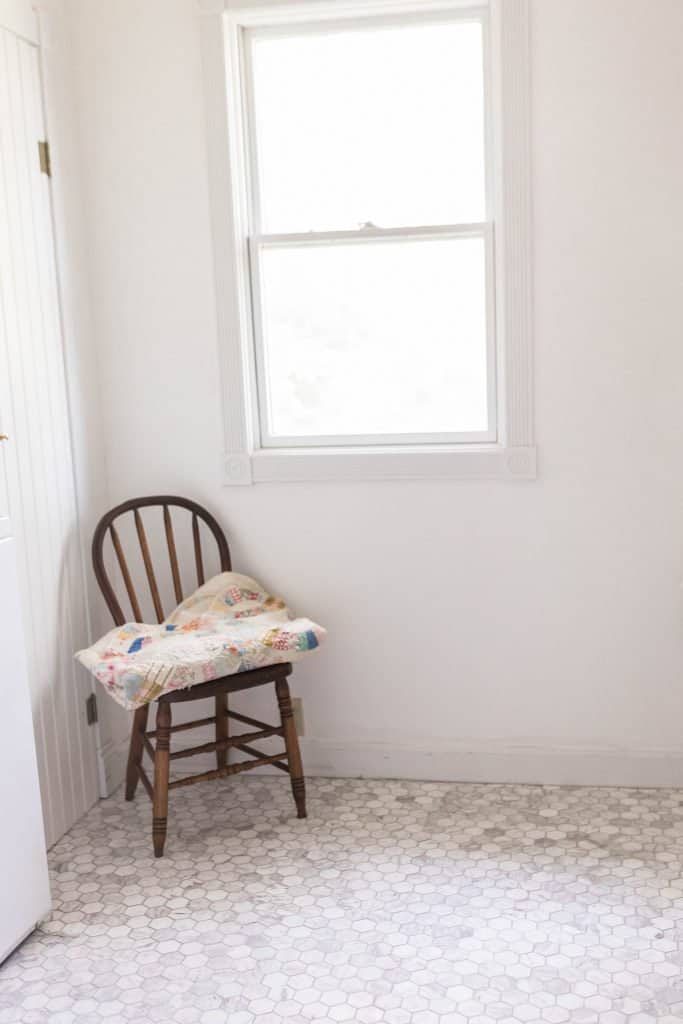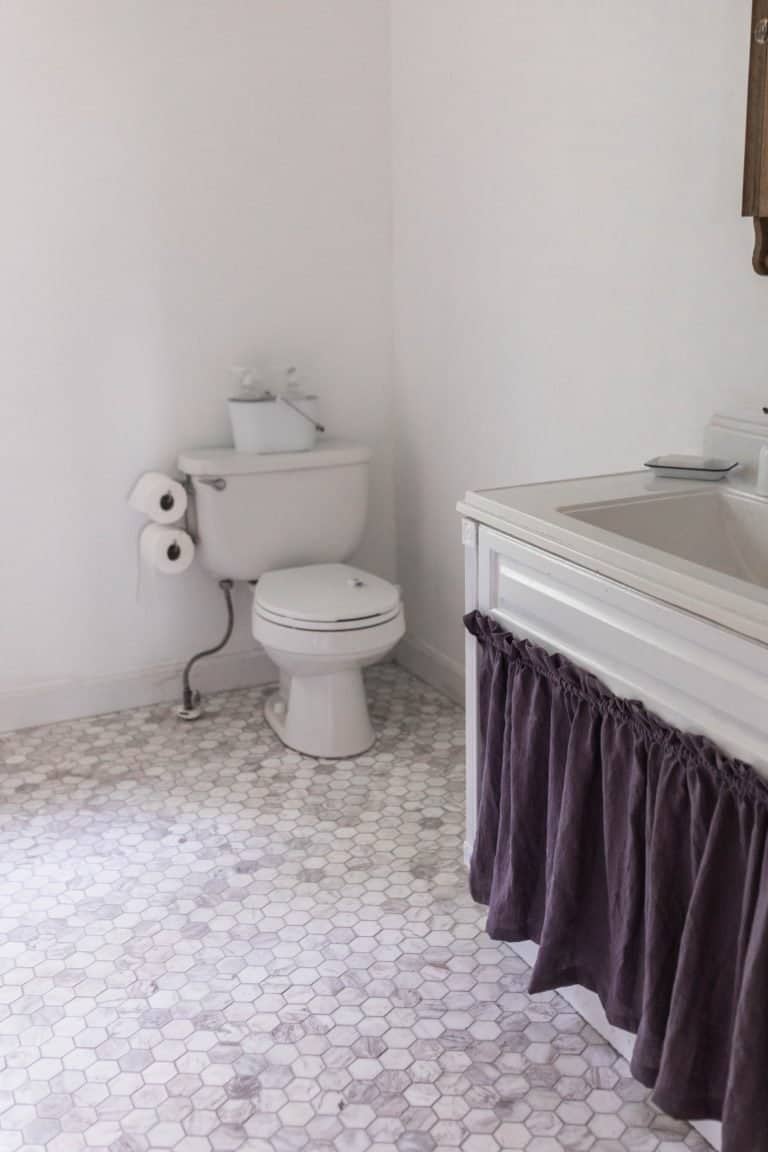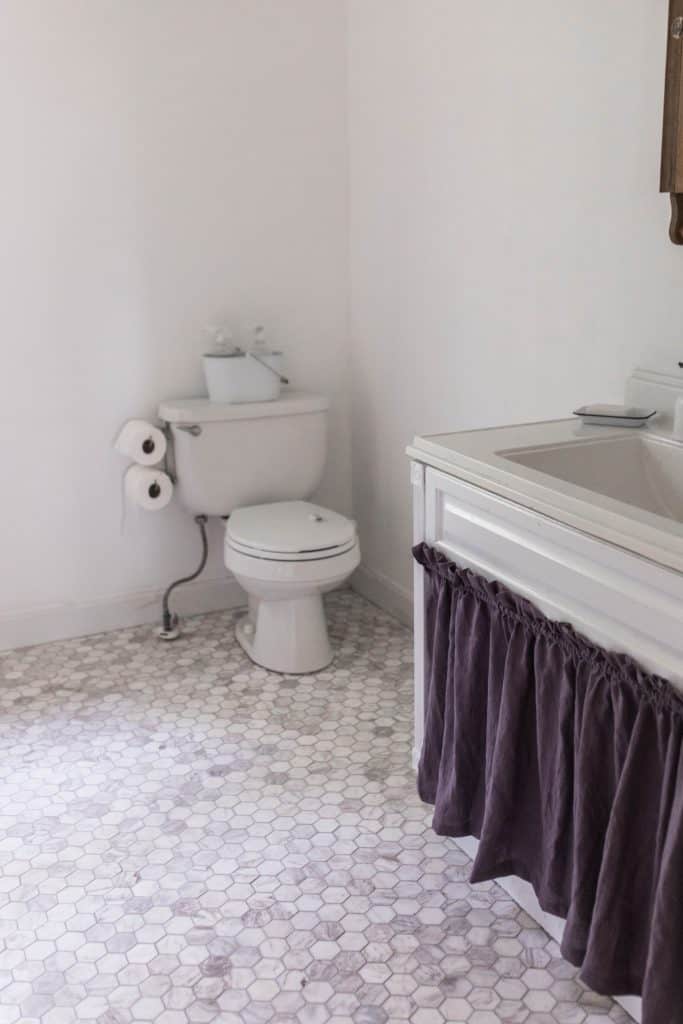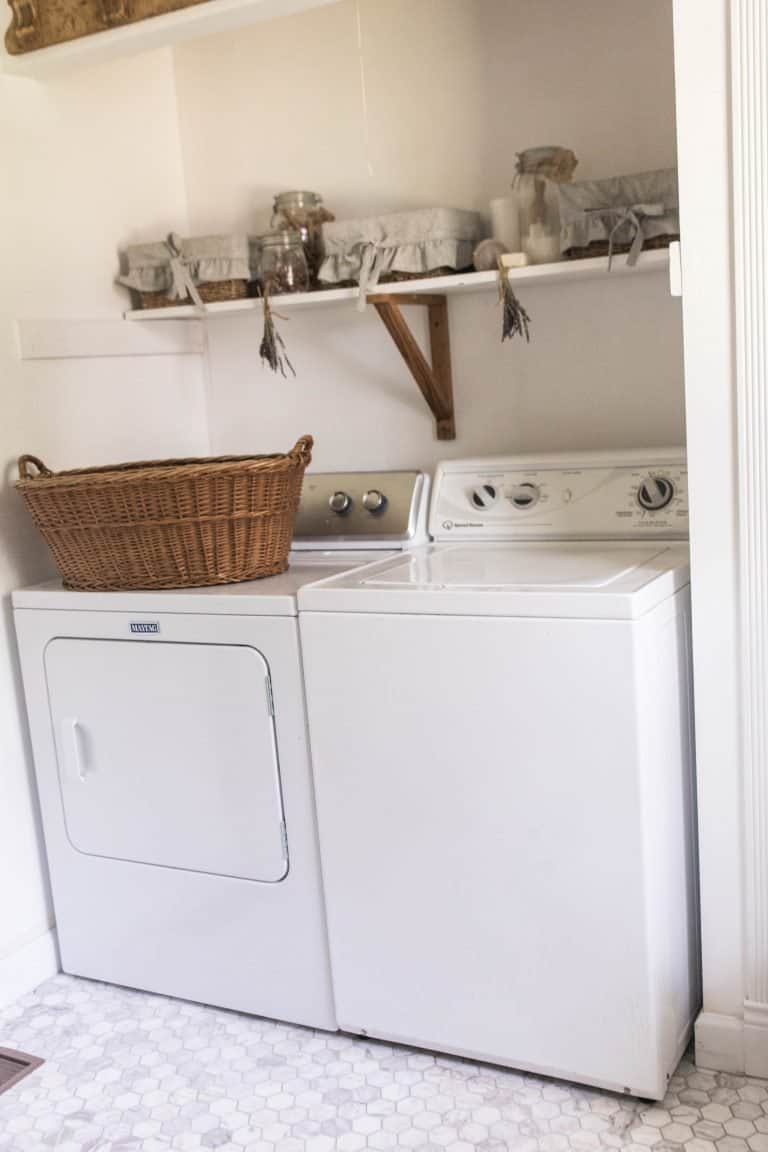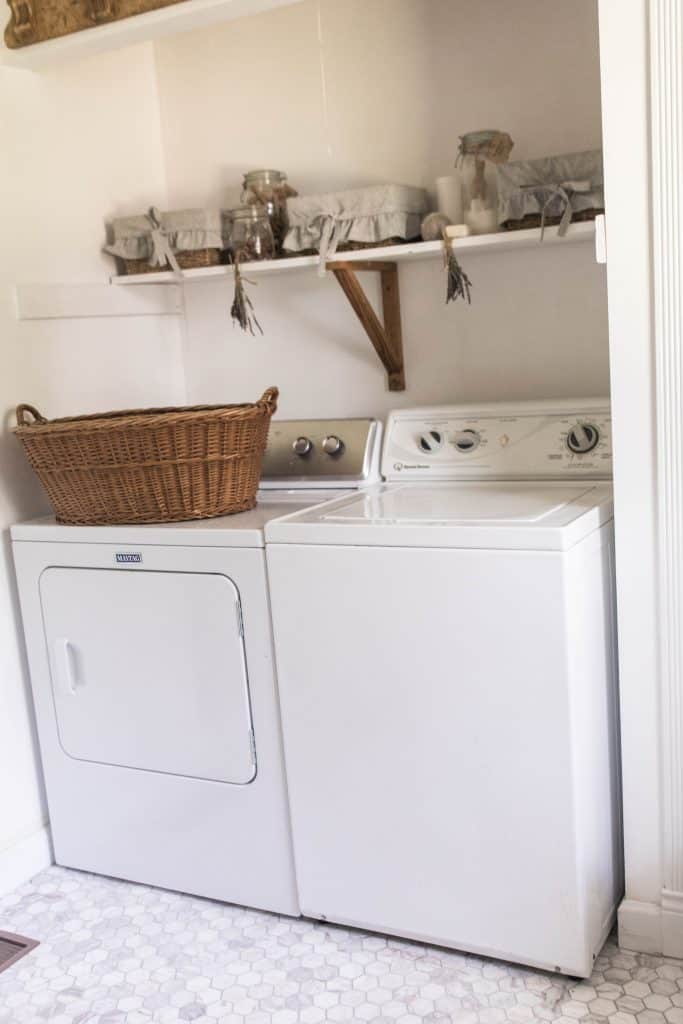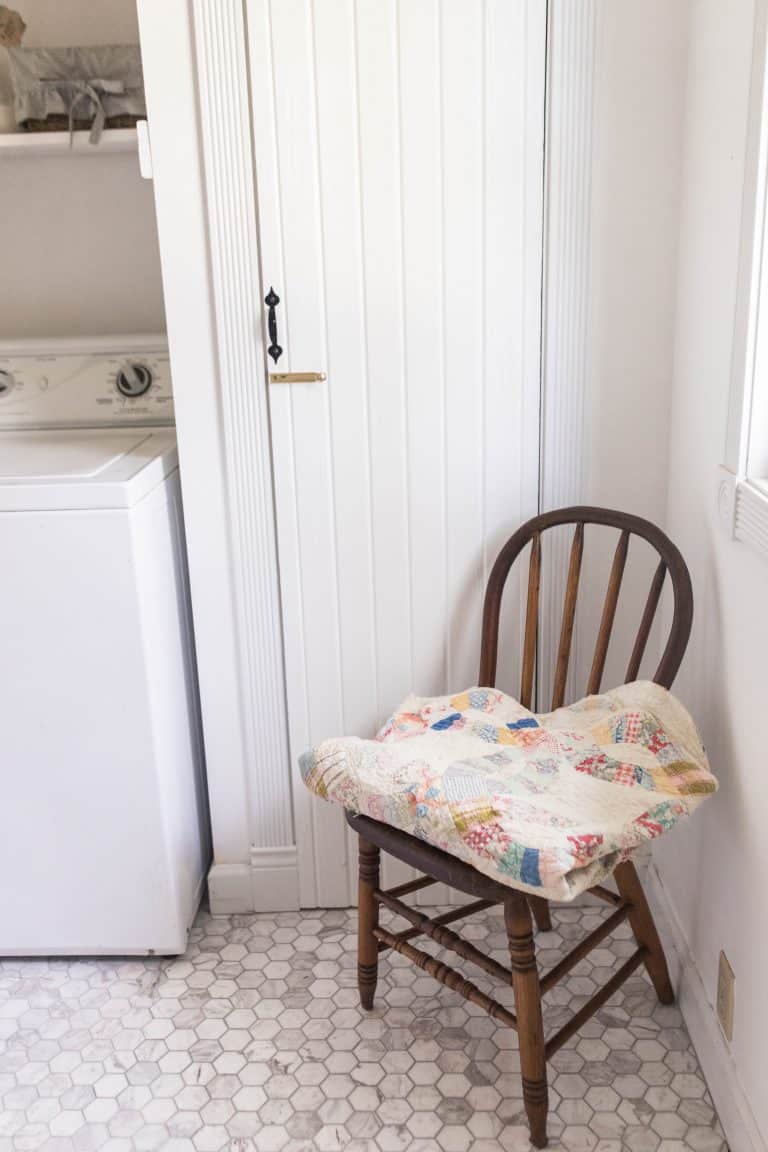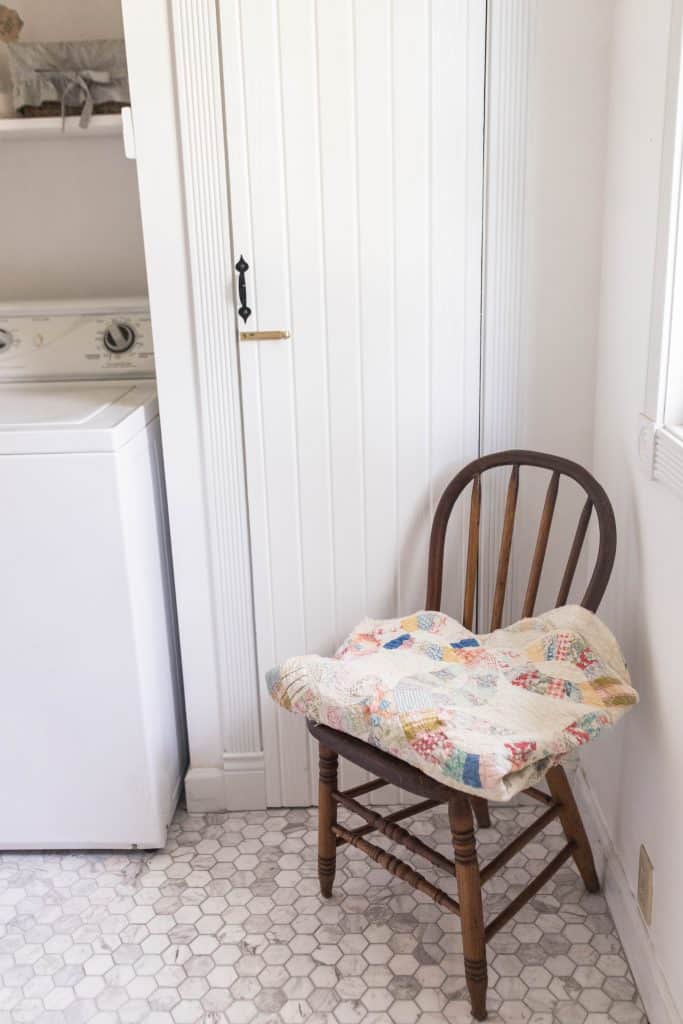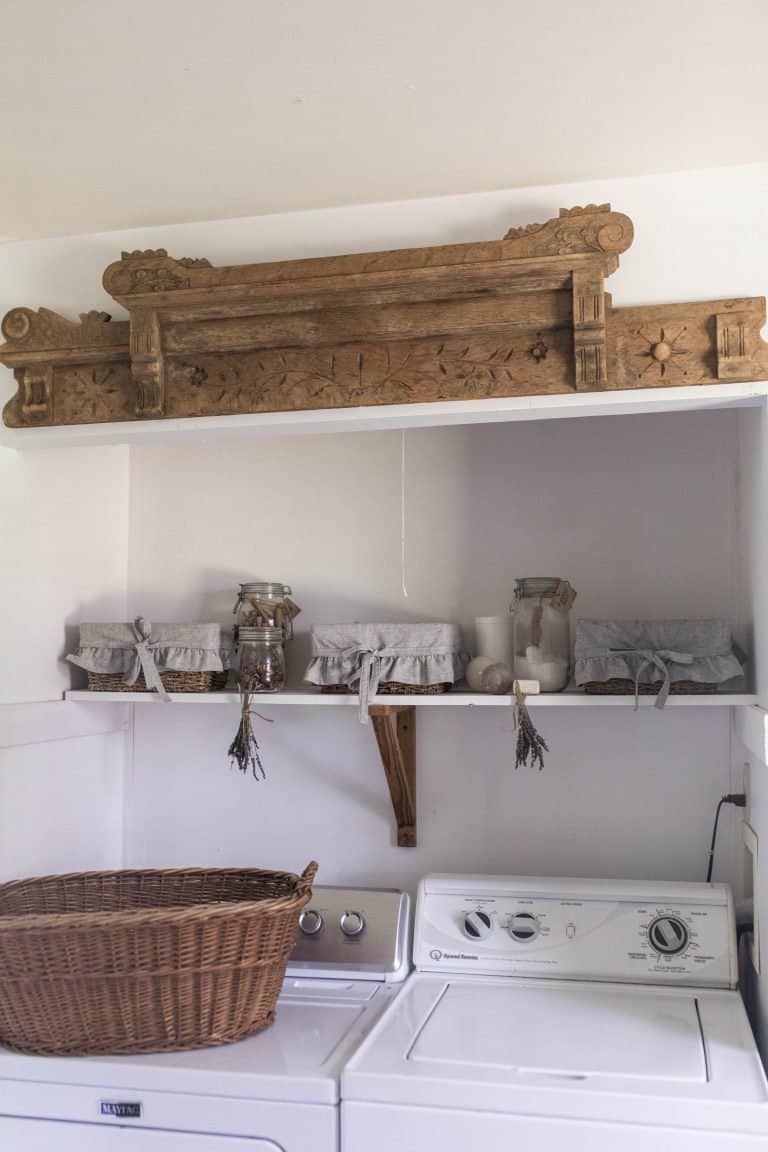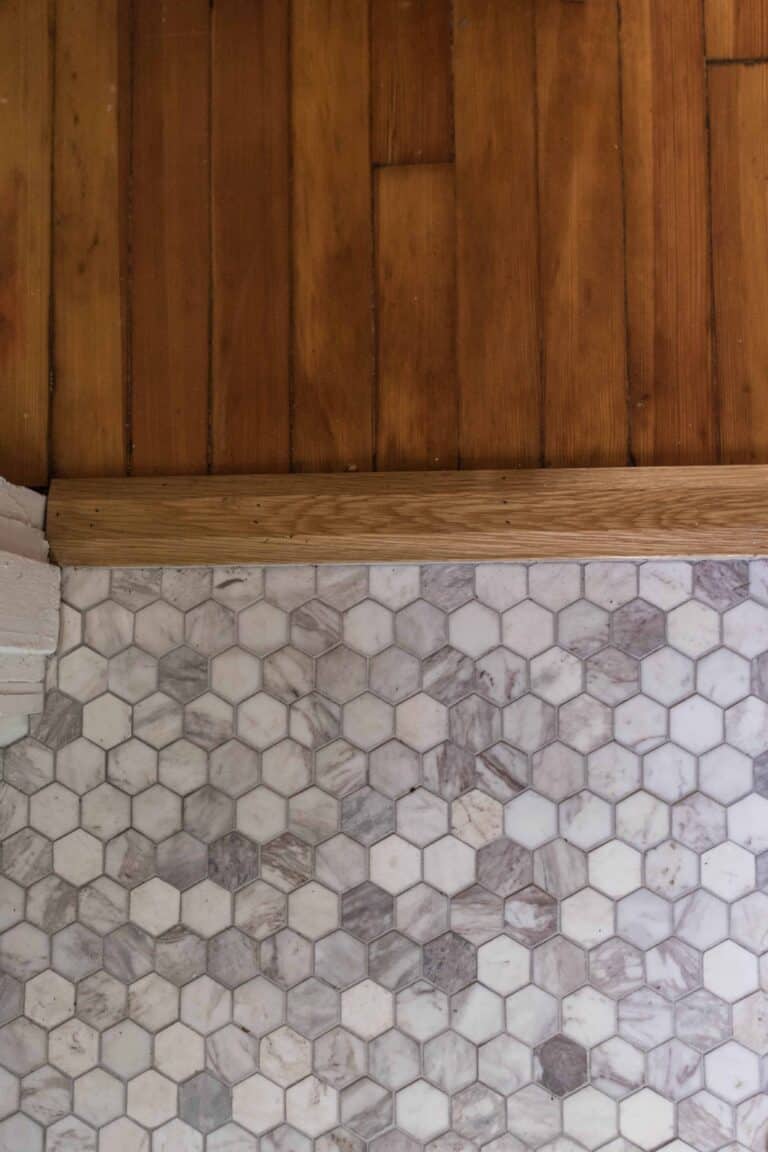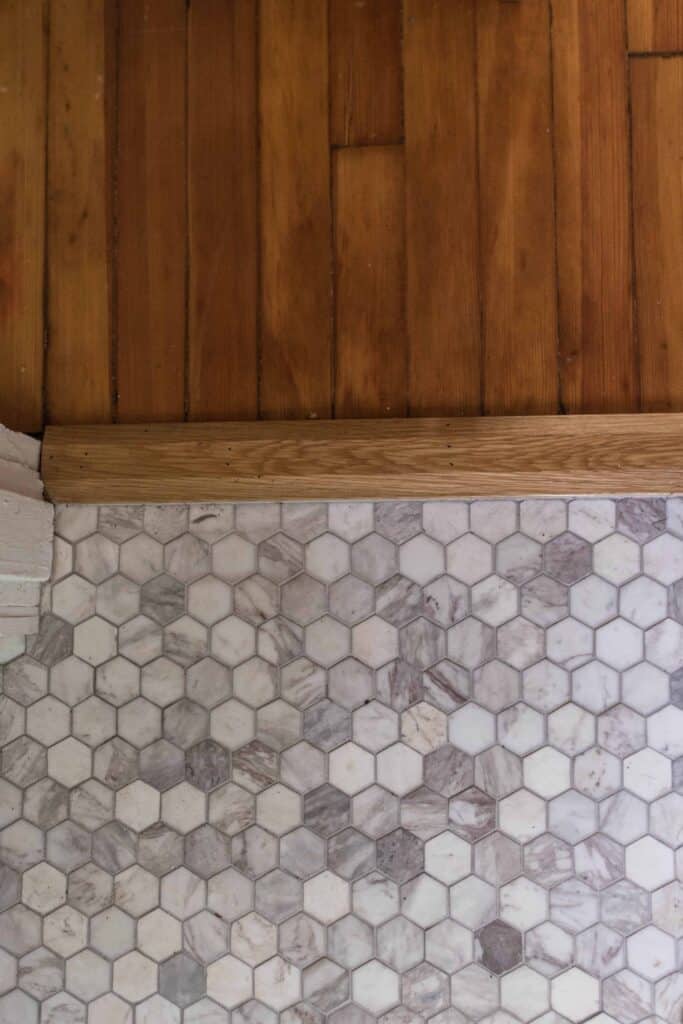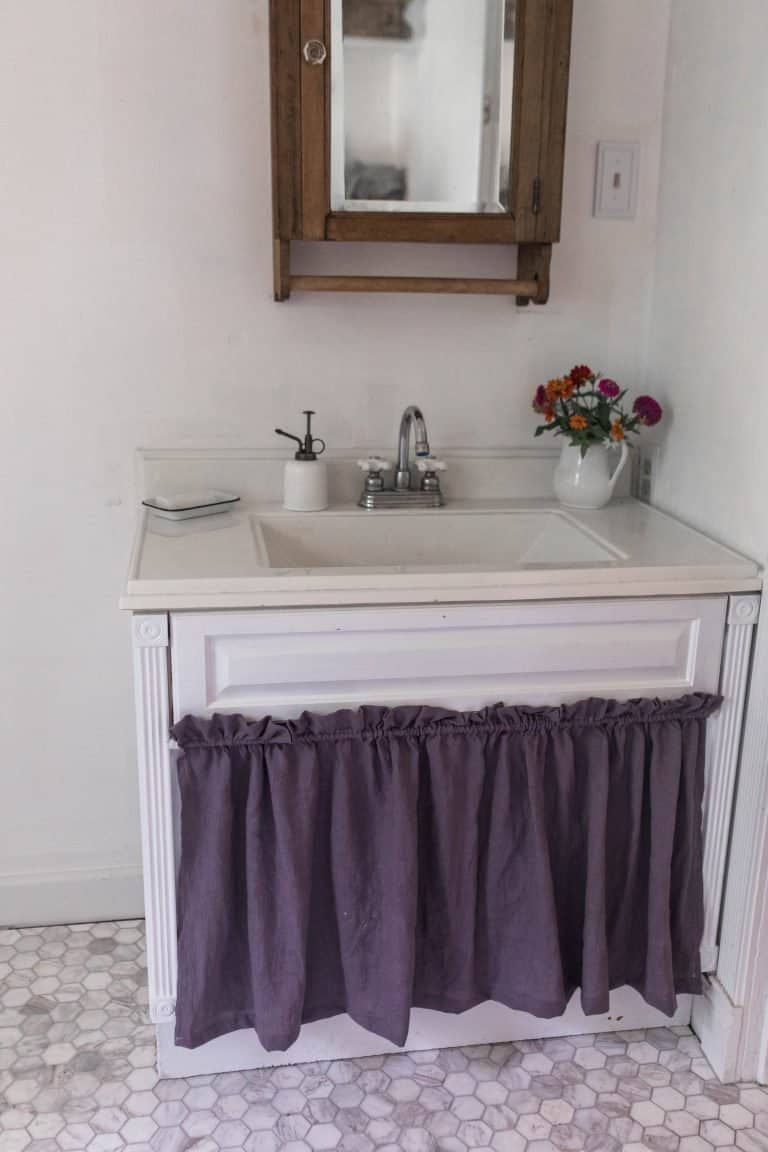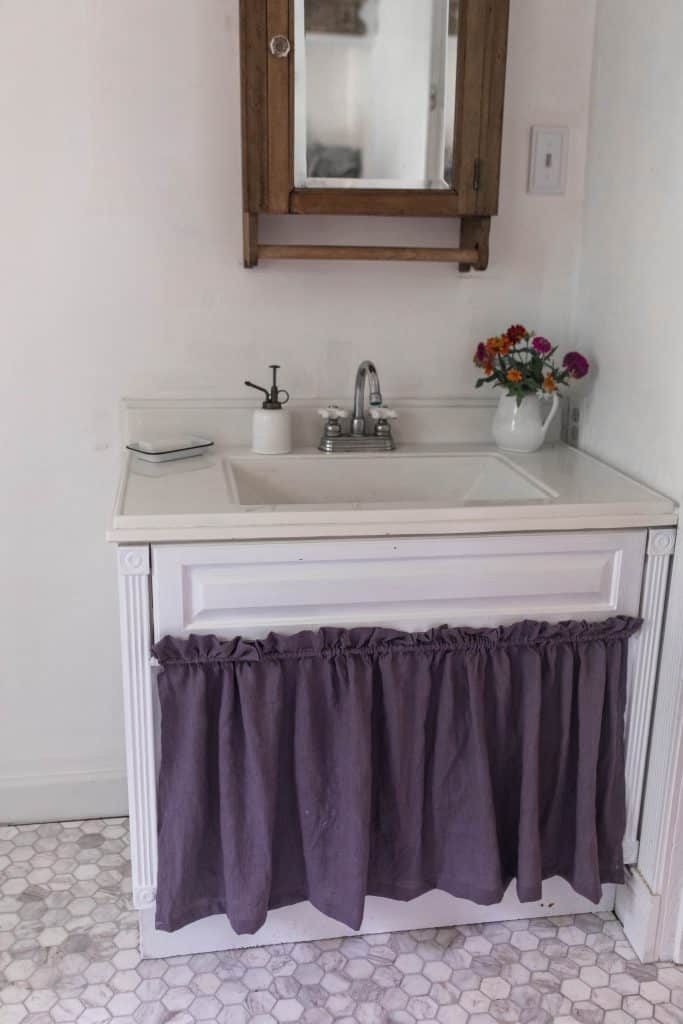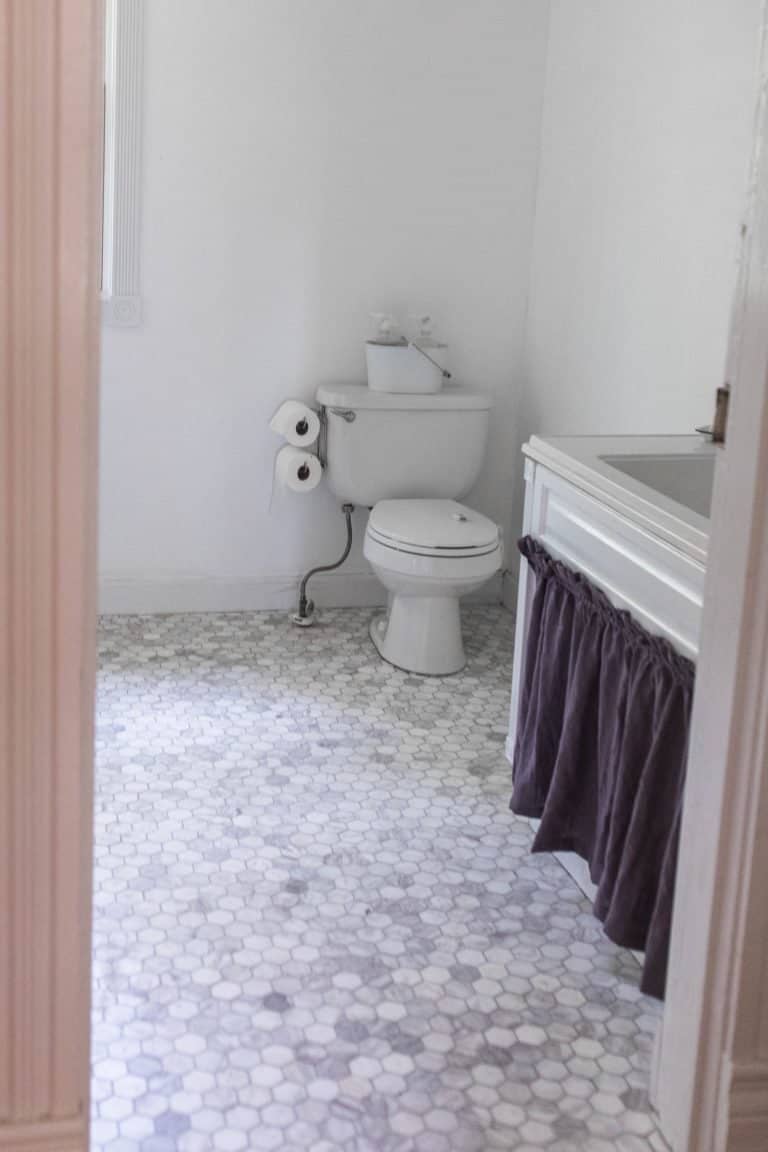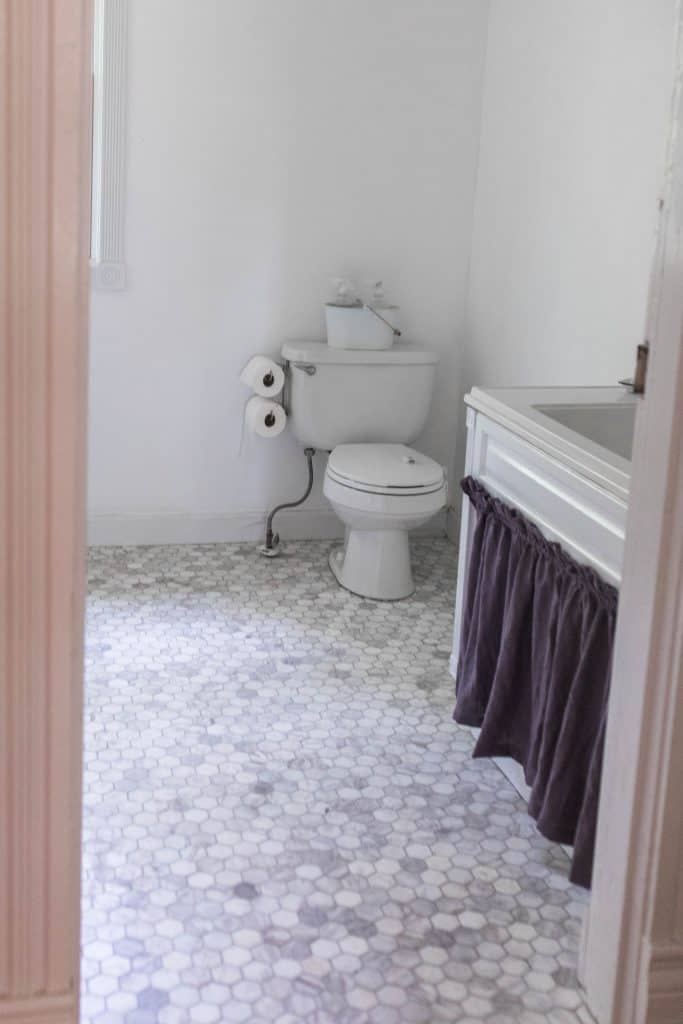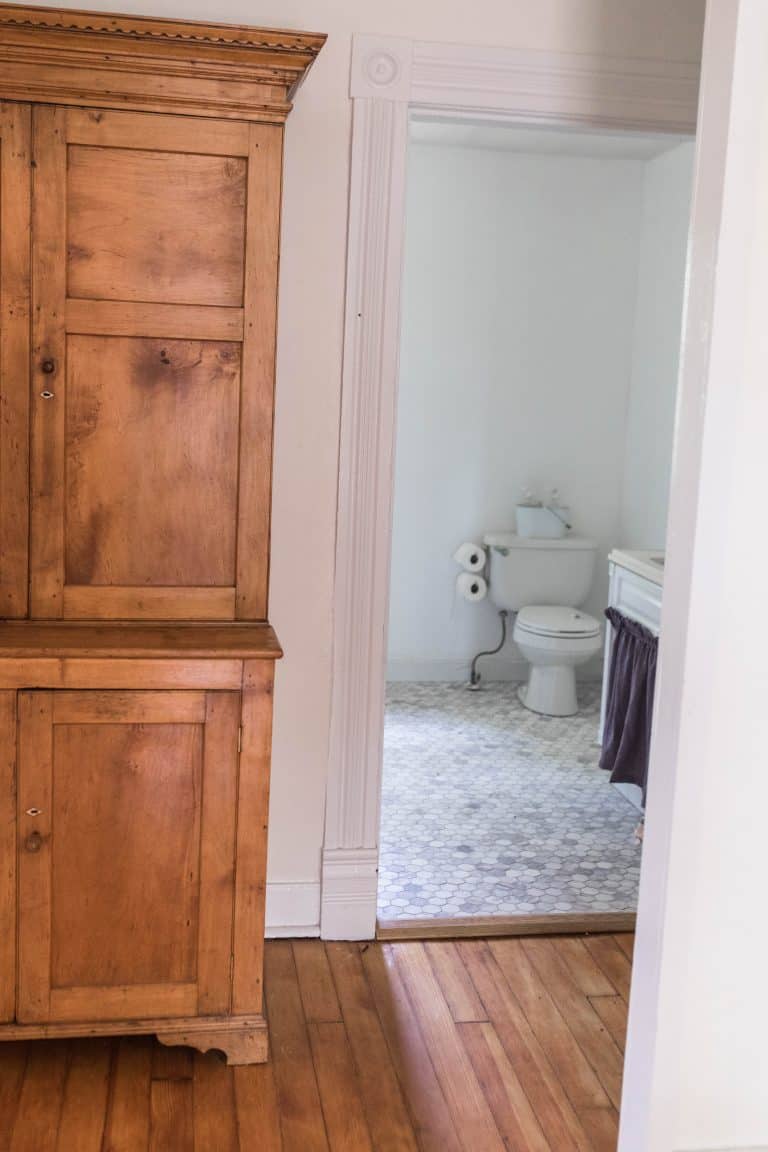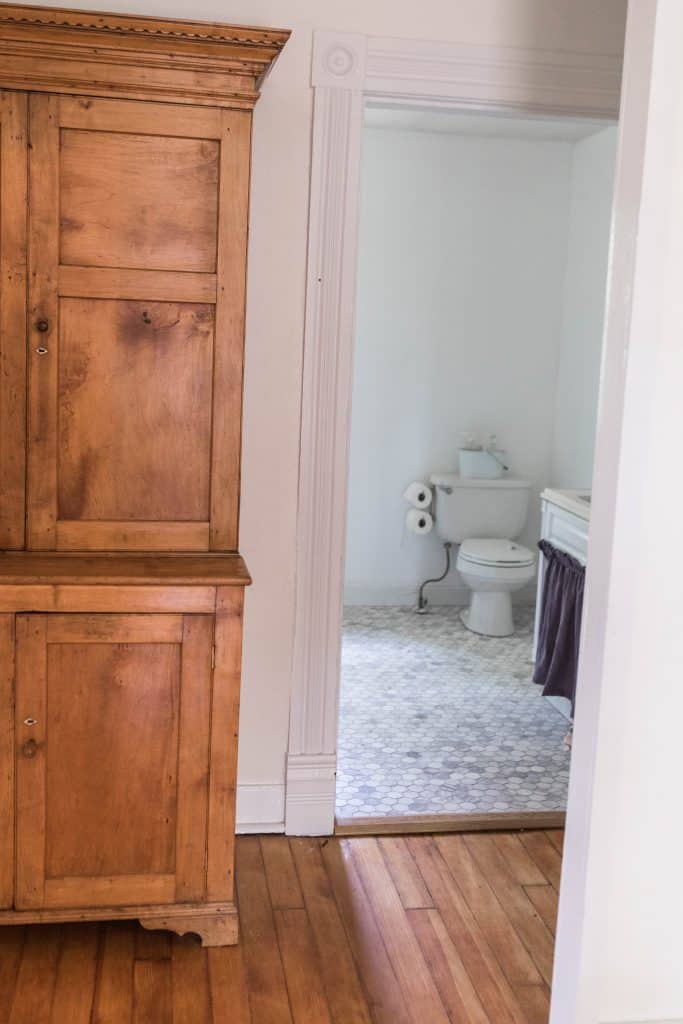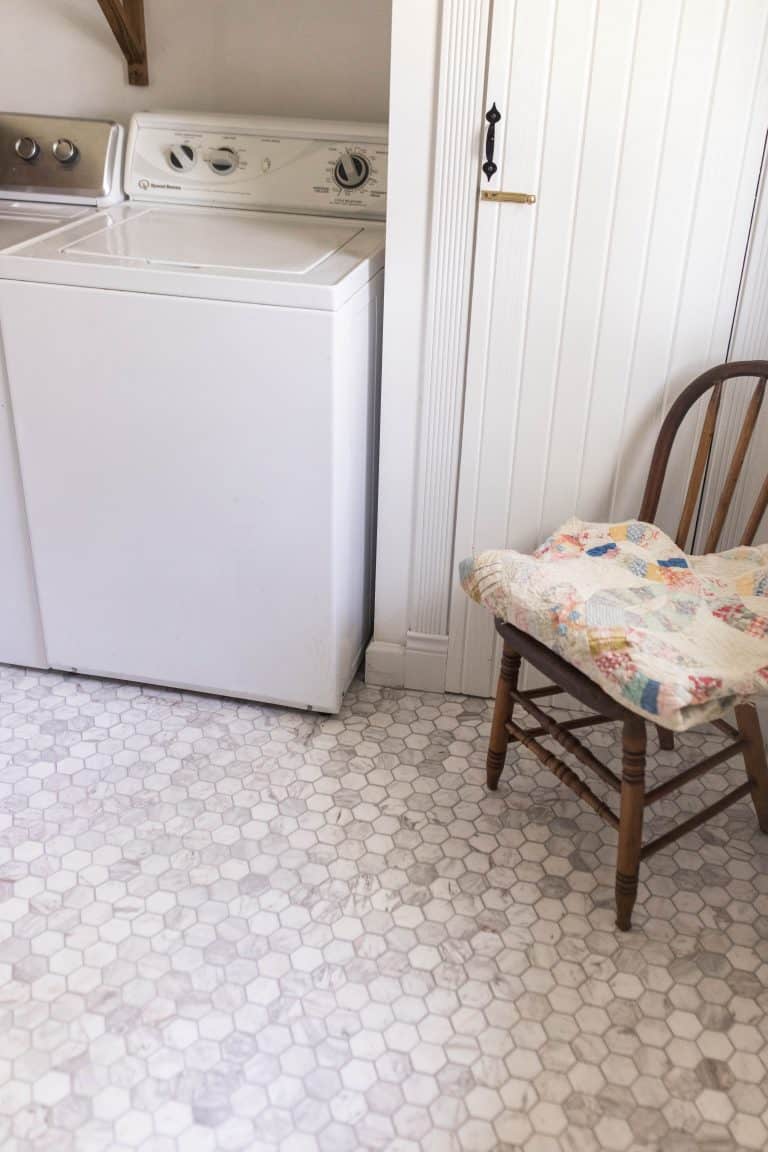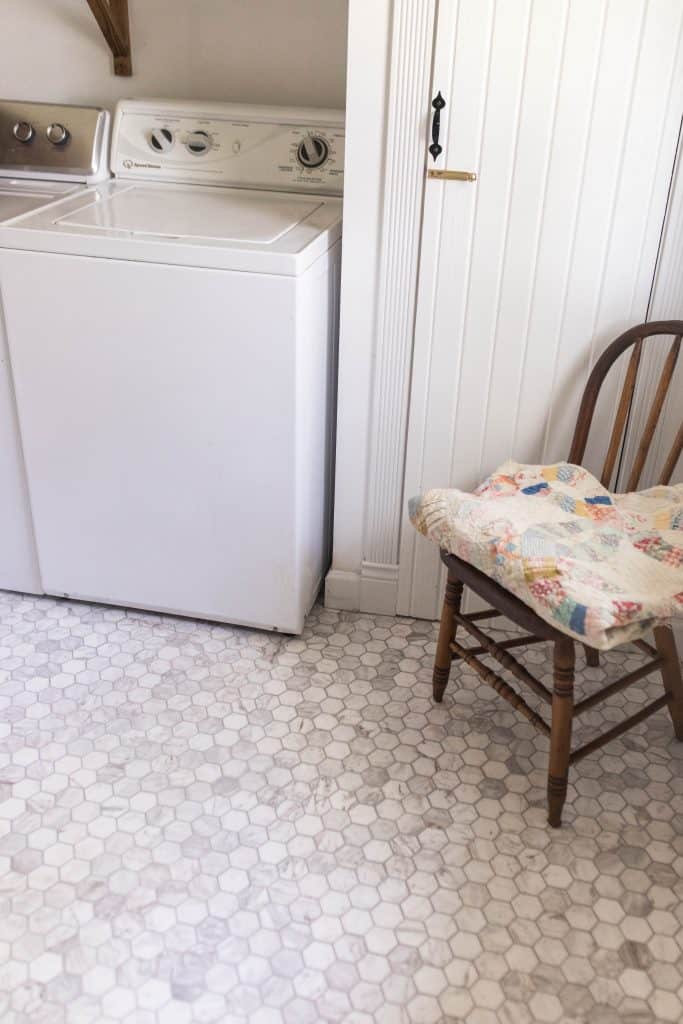 We ripped out the fake wood linoleum tile in this bathroom and replaced it with hexagon marble tile from Floor & Decor. What a difference new flooring can make! We decided to add some simple open shelving above the washer and dryer, and hide unsightly laundry essentials in lined baskets.
I added paint and a handmade curtain to make over the vanity. I also brought in a few antique pieces I had been hoarding in the closet, the Victorian furniture header above the washer and dryer and the wooden medicine cabinet.
Isn't it just so much better!?
Floor & Decor Sources
Grout (Cobblestone color)
Make sure to head over to your local Floor & Decor and contact a designer to see all the amazing tile, wood, stone, laminate, vinyl and accessories they offer at great prices! I hope that this simple farmhouse bathroom makeover allowed you to get inspired and makeover your own space!