This post is sponsored by Walmart. All opinions are my own.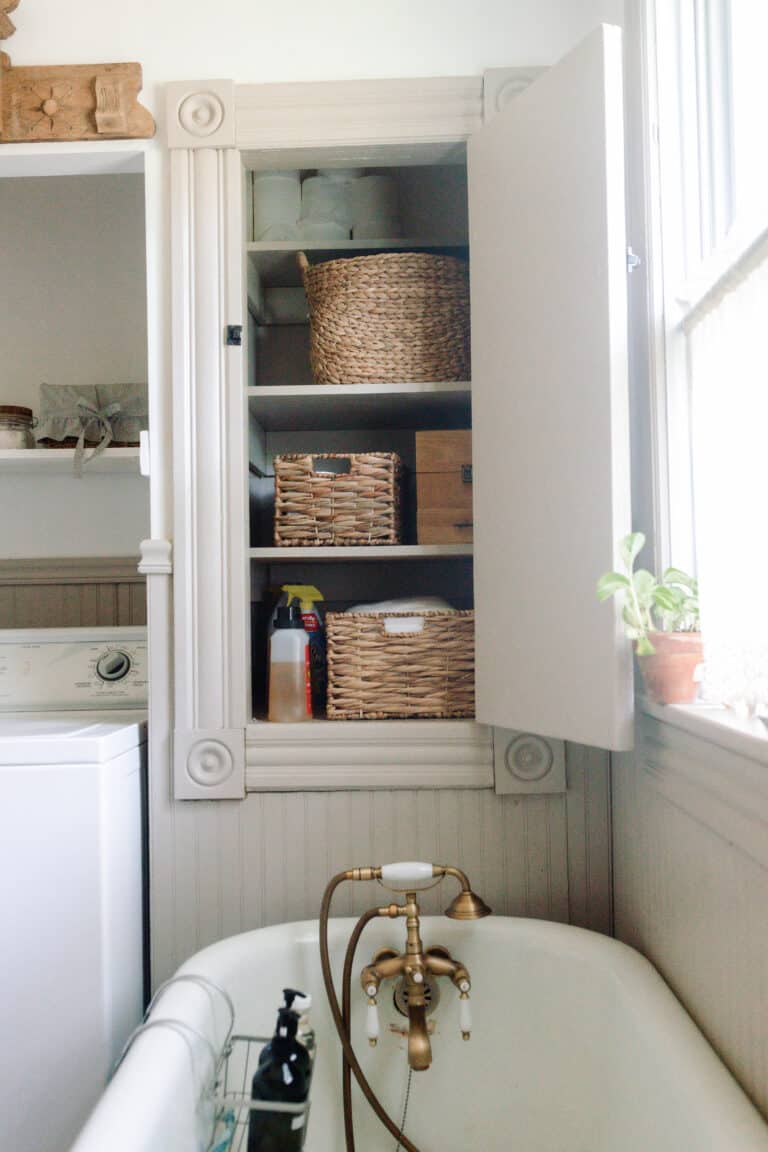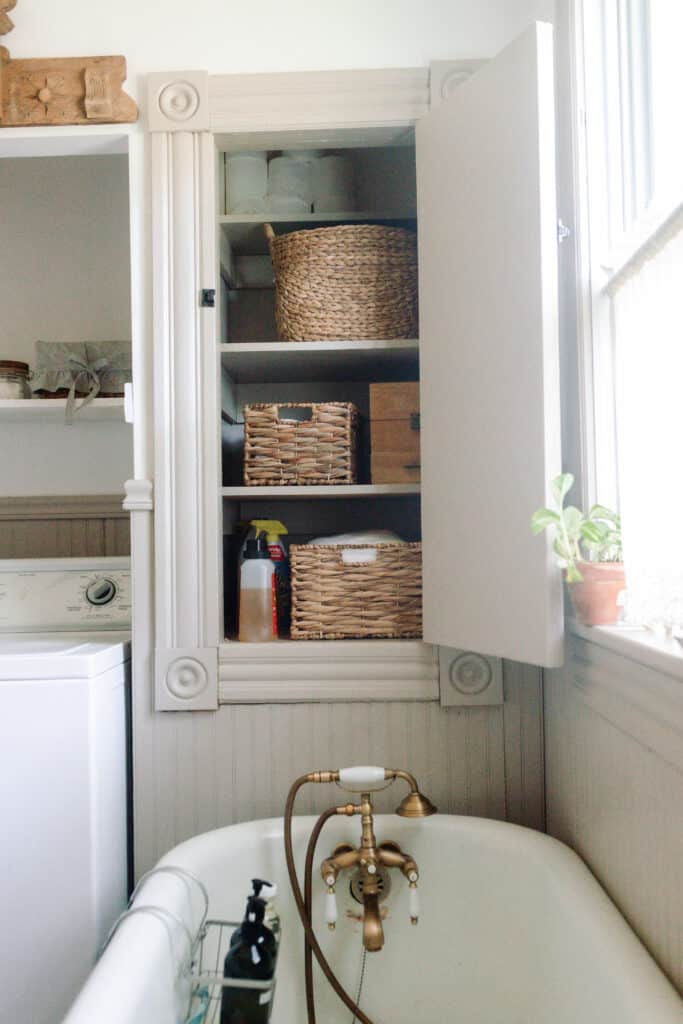 We recently did an entire overhaul of our main floor bathroom. We shortened the closet to make way for the clawfoot tub, converted an antique dresser into a vanity, and added Victorian trim around the window and door.
Since we did lose a little storage space by bringing in the tub, an organization overhaul was in order.
This bathroom has many different functions. It is our main floor guest bathroom, the laundry room, and the bathroom that Luke and I will use when we move our bedroom to the main floor. (With baby #7 on the way, we are making room for all the kids upstairs!)
My number one solution for organization is always the same: baskets! Wicker, seagrass, linen liners – they all lend themselves well to my farmhouse style.
We brought in these baskets from Walmart Home for towels and diapers in the cabinet above the tub.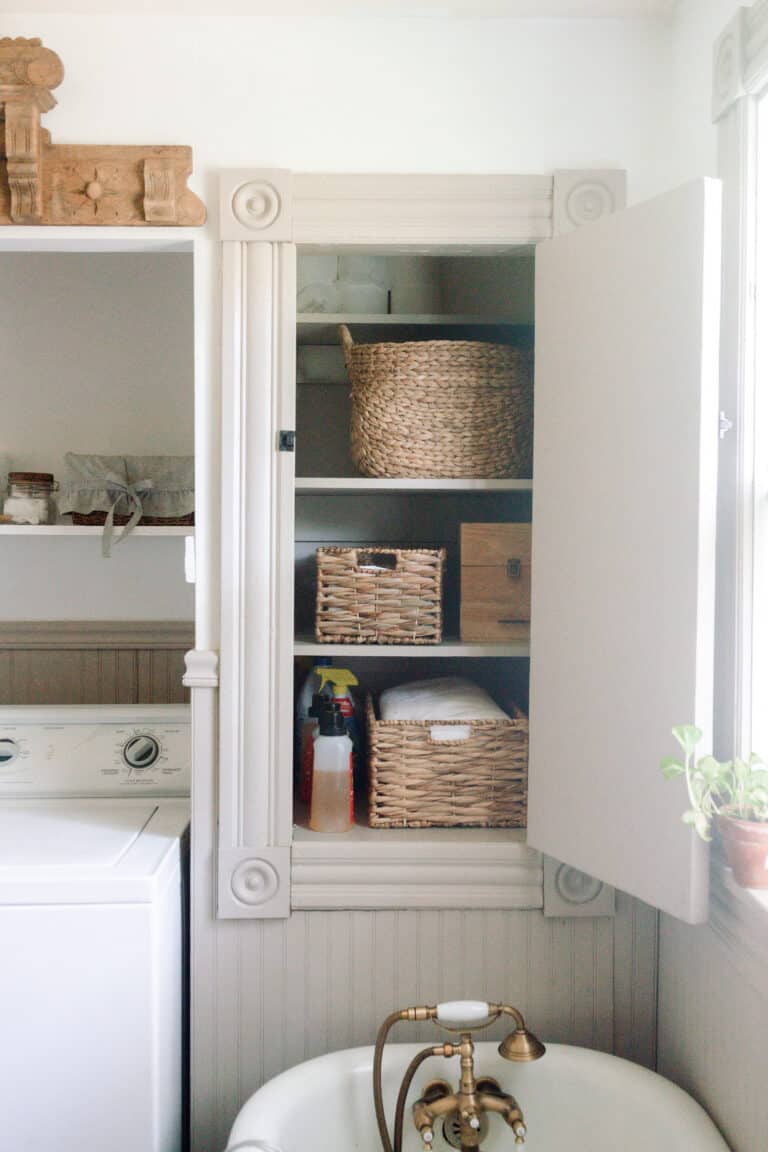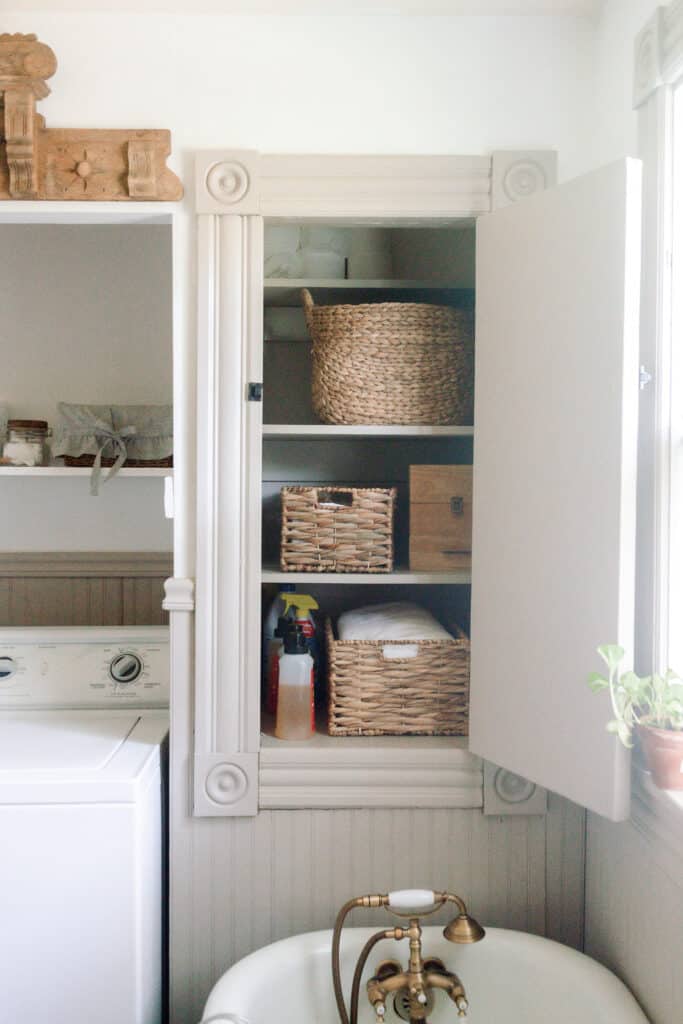 I also put these seagrass baskets above the washer and dryer for things like batteries, lightbulbs, and Luke's contact solution and contacts. Like I said, this room serves many purposes! I made linen liners for them in this tutorial.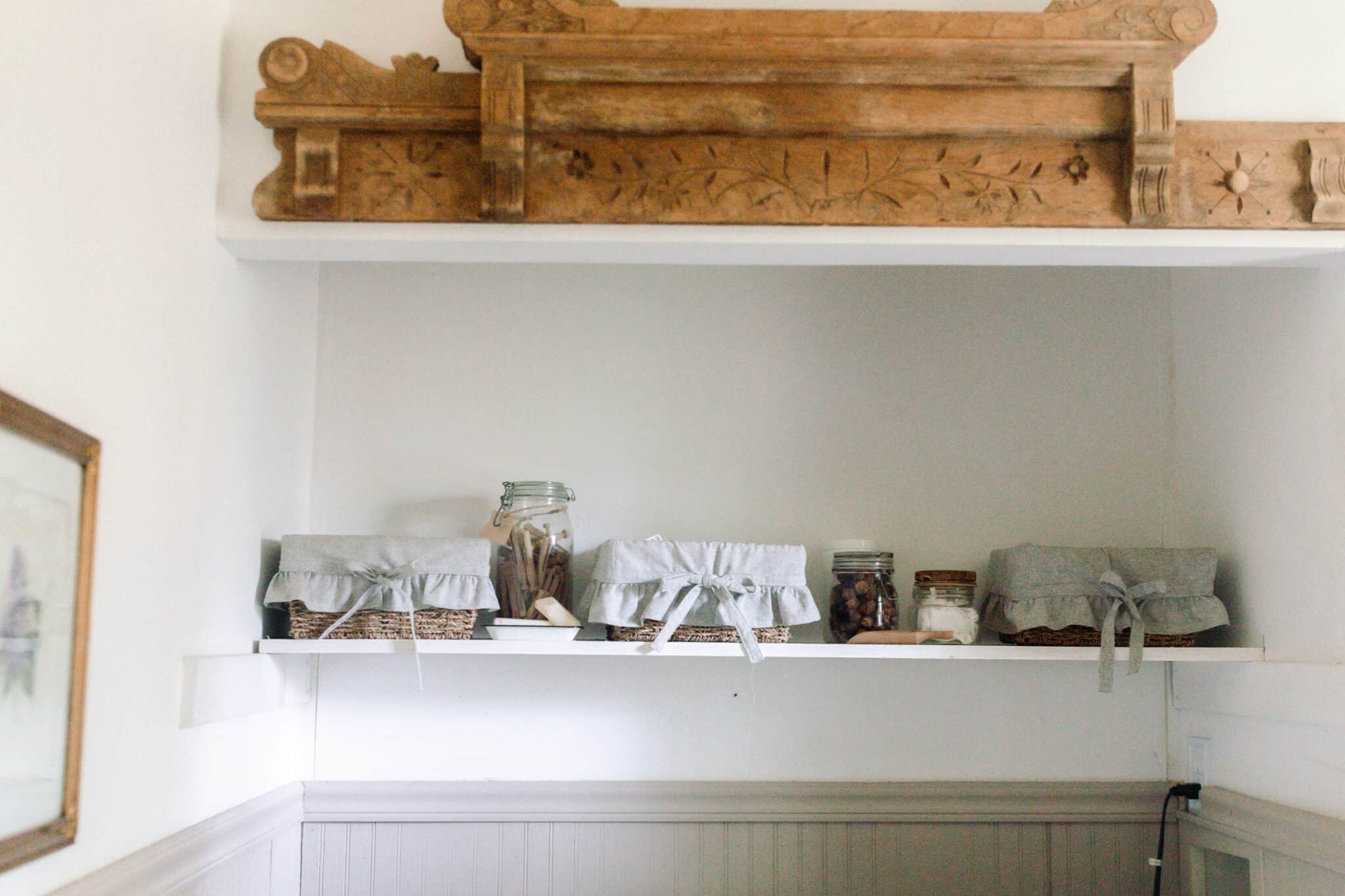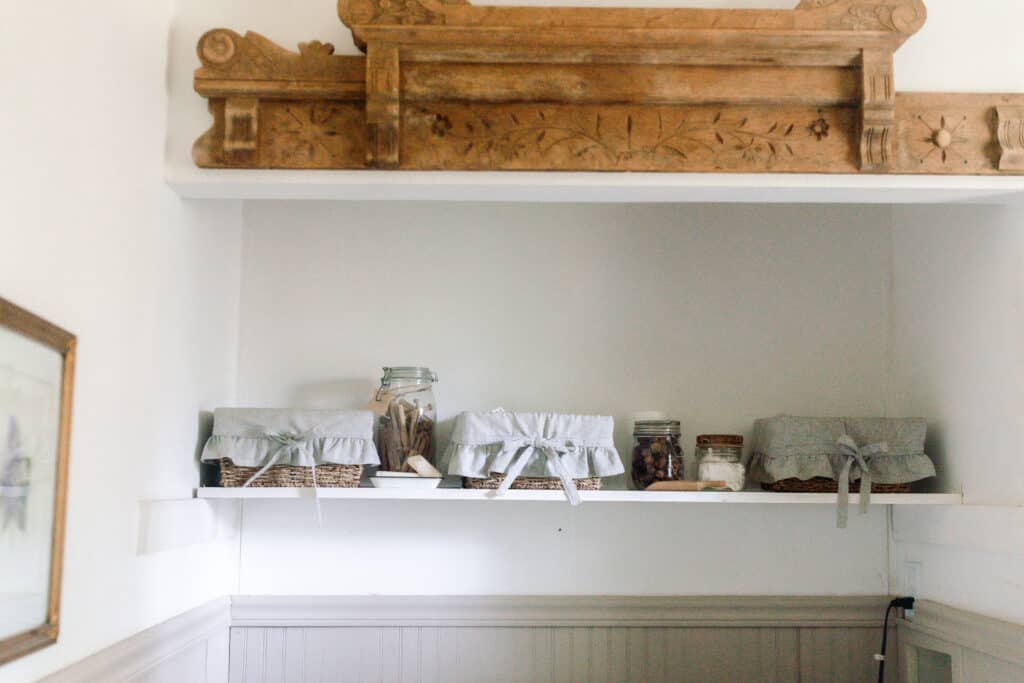 My favorite new addition to the bathroom organization is this bathtub storage caddy and these empty shampoo bottles. All of my colored bottles were really messing with my farmhouse vibe and minimal aesthetic, but I didn't want to get everything out every time someone needs a bath. This caddy totally solves that issue, while still looking pretty.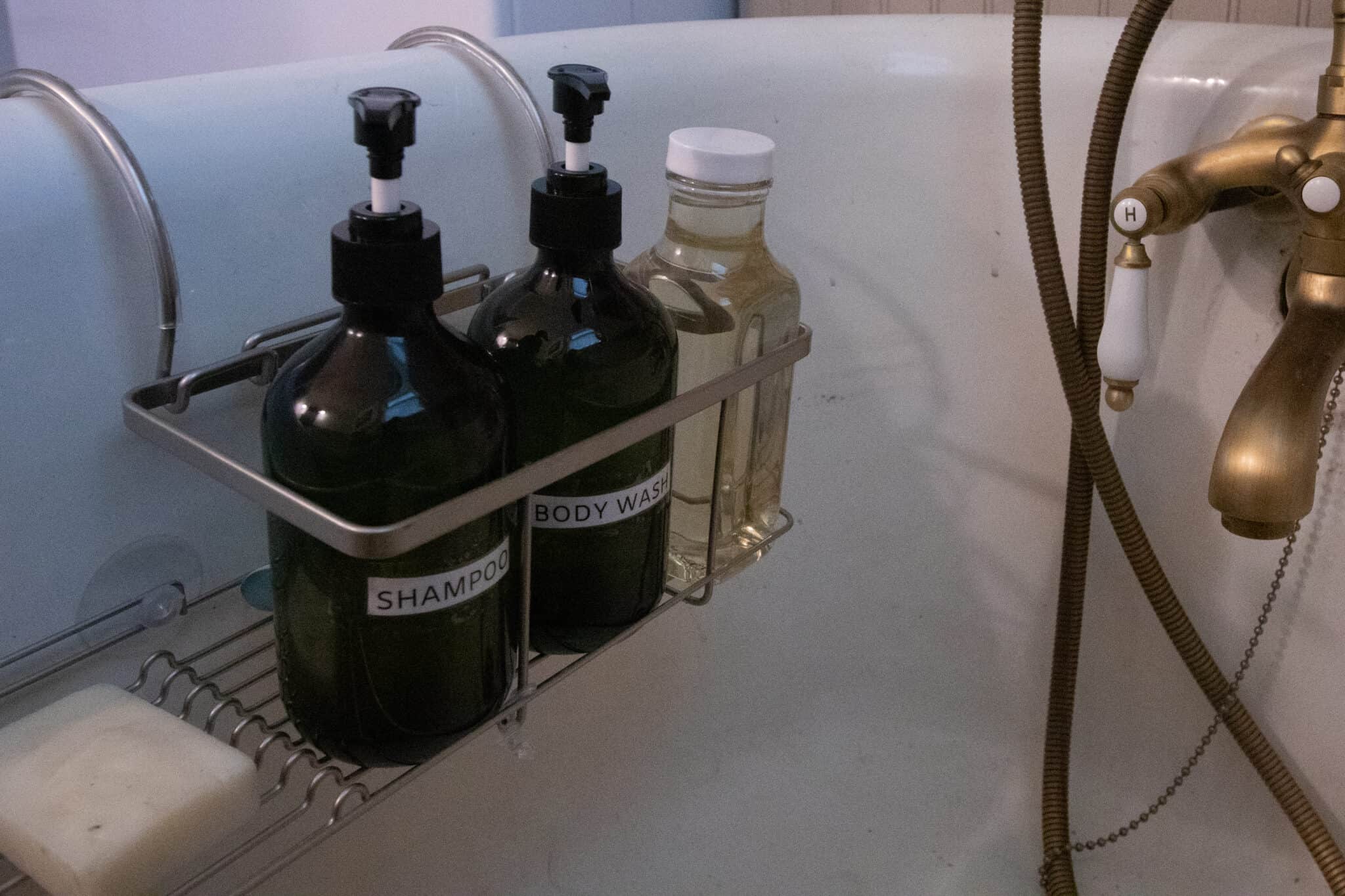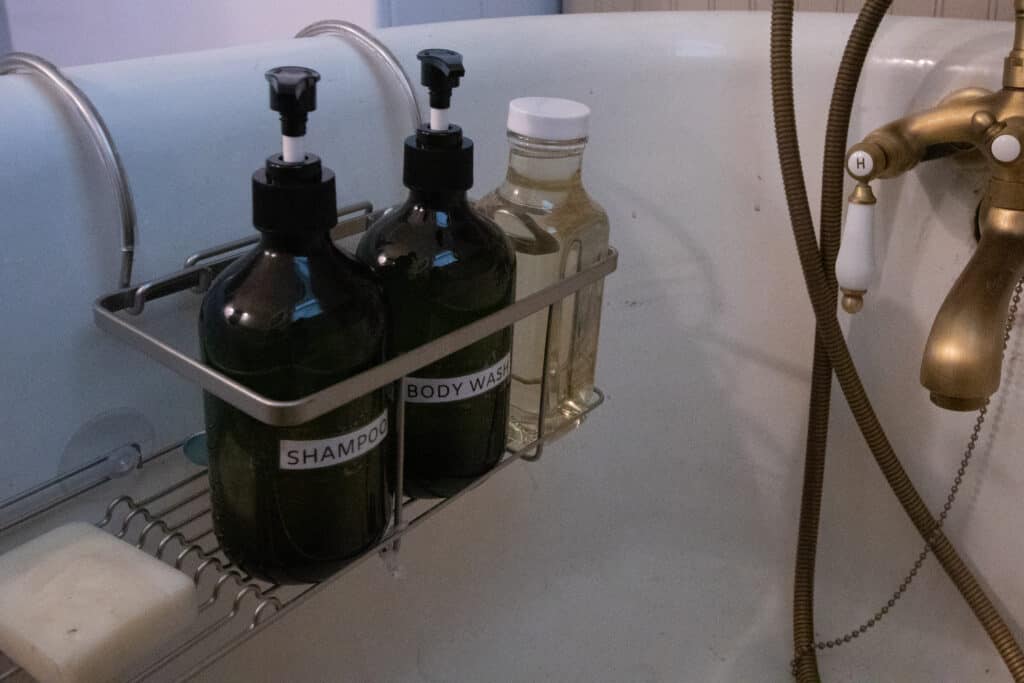 I made some labels and attached them with packing tape.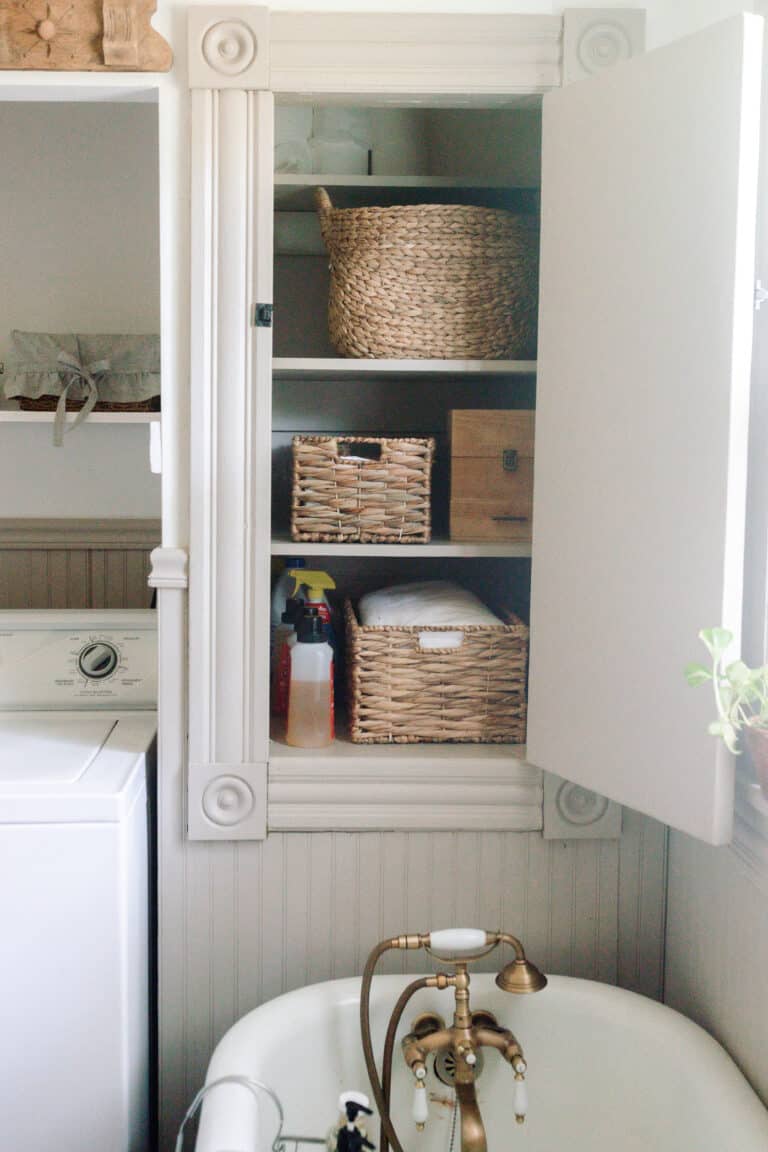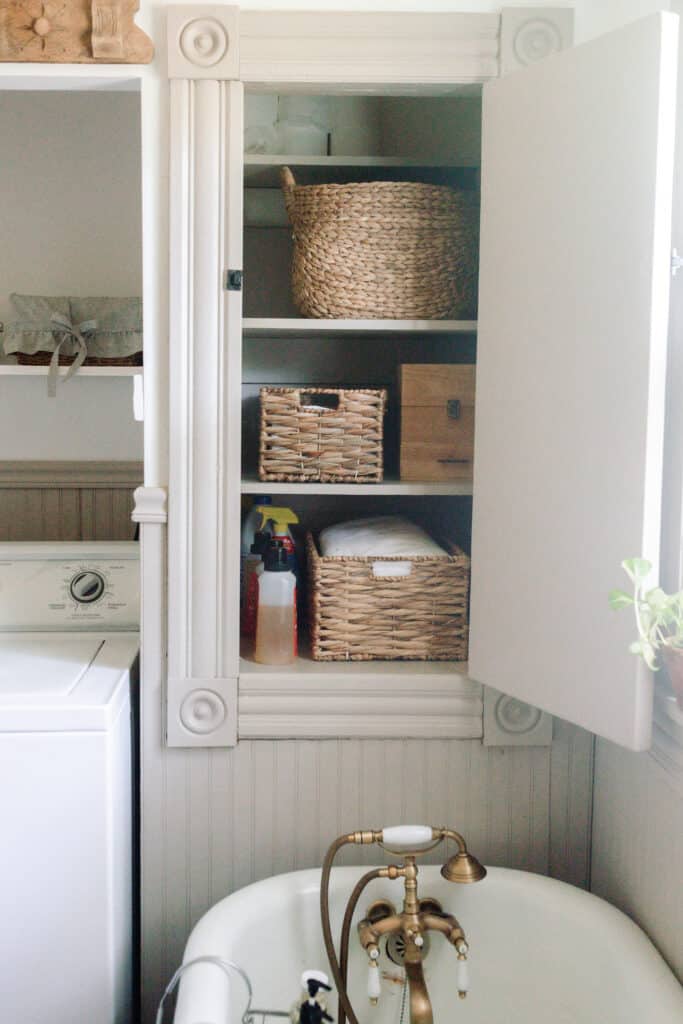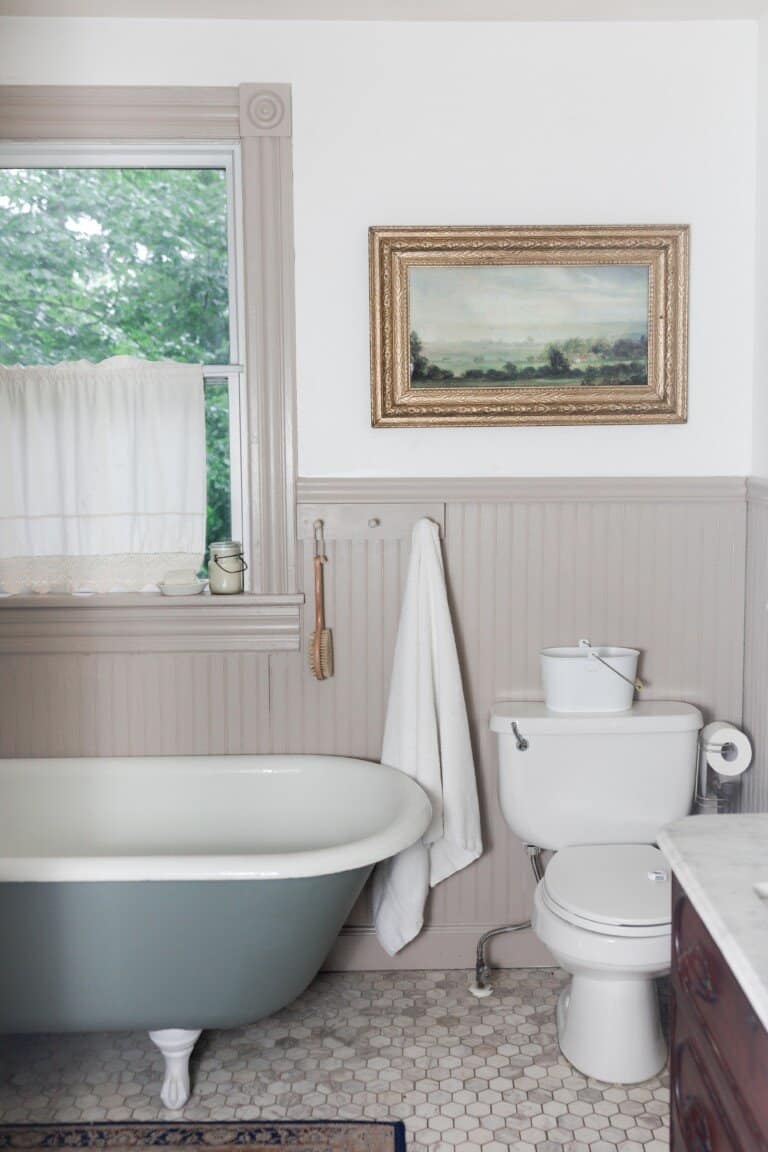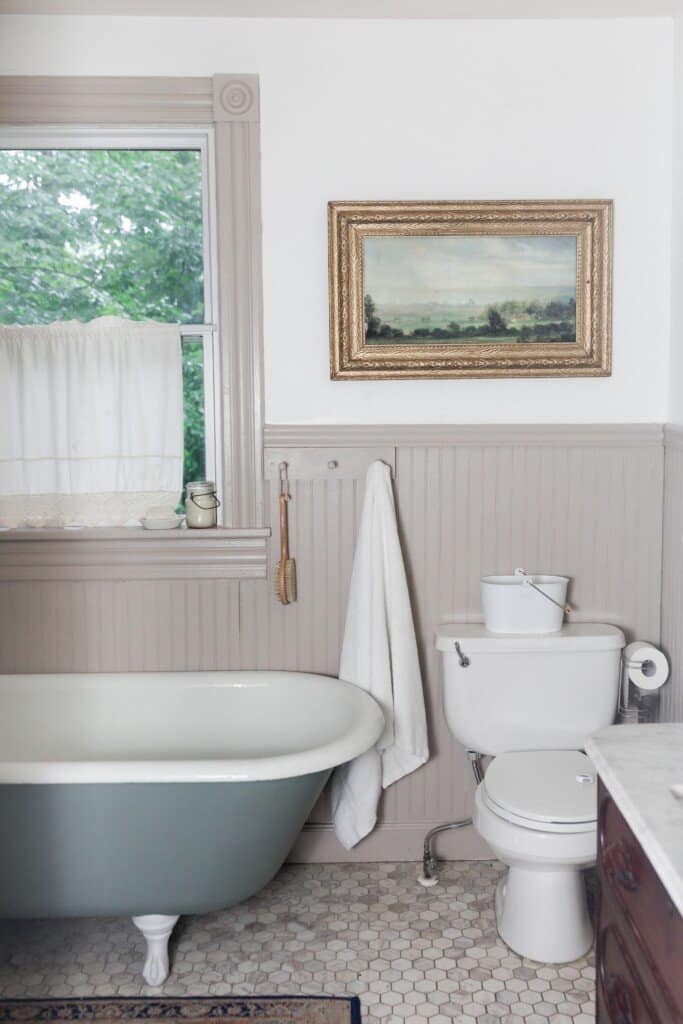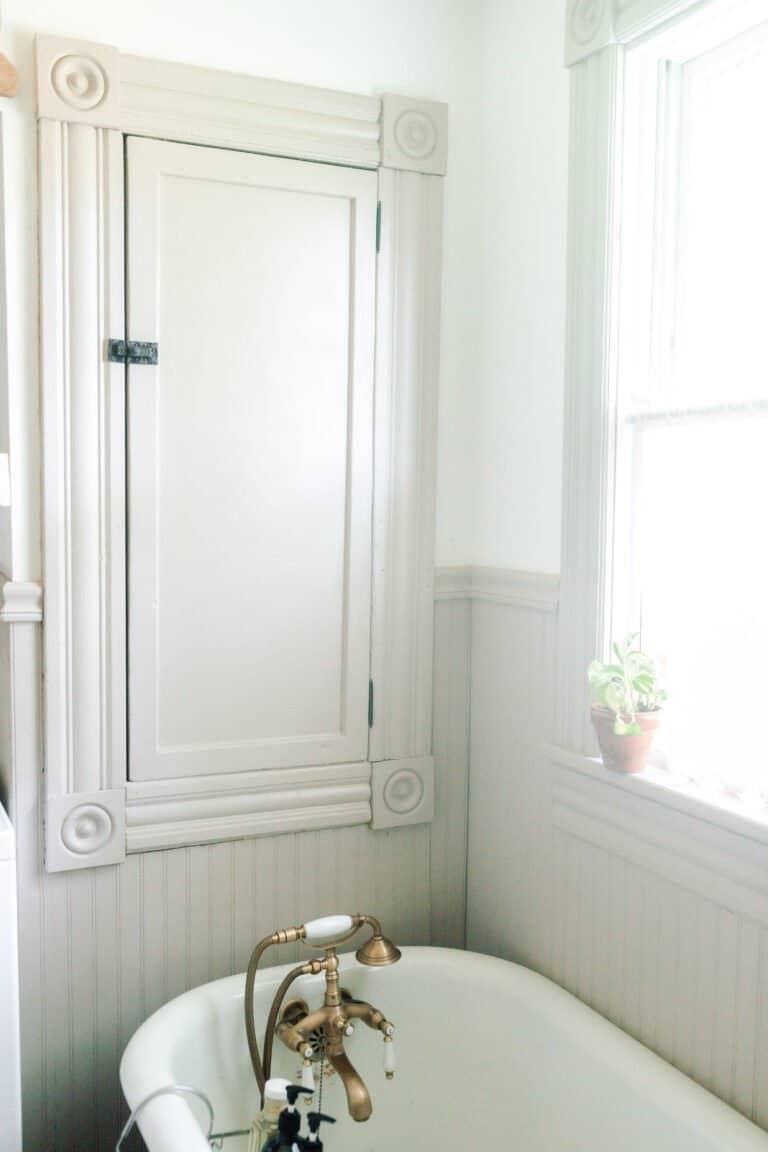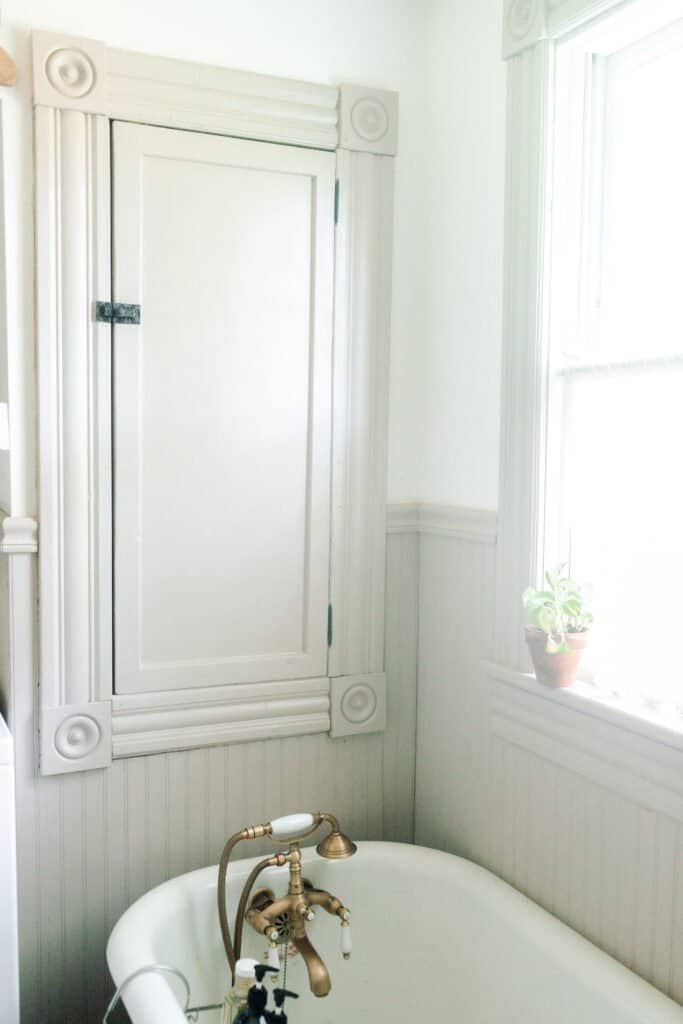 Doesn't it feel great when you take the time to organize something?!
Shop this post