We turned one of the little cabins on our little homestead property into a farmhouse cottage garden. We have a long way to go in restoring it, but I love all the life that it adds to our farm, even in this current season.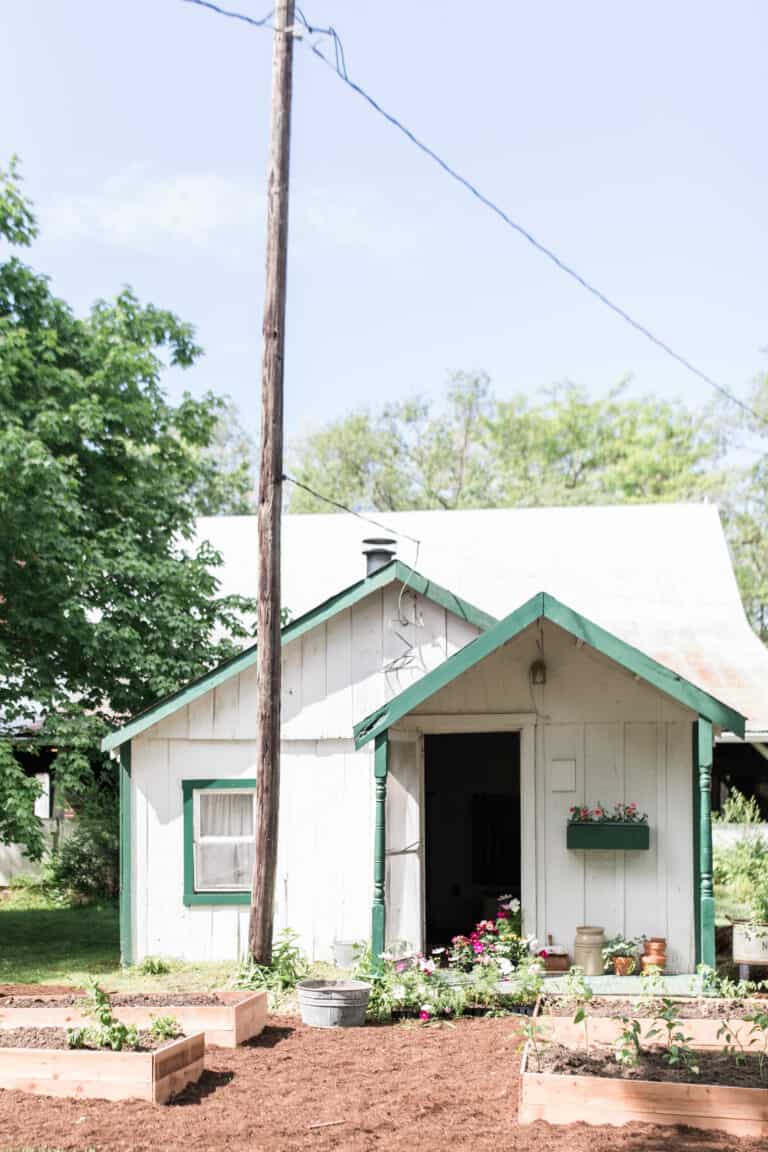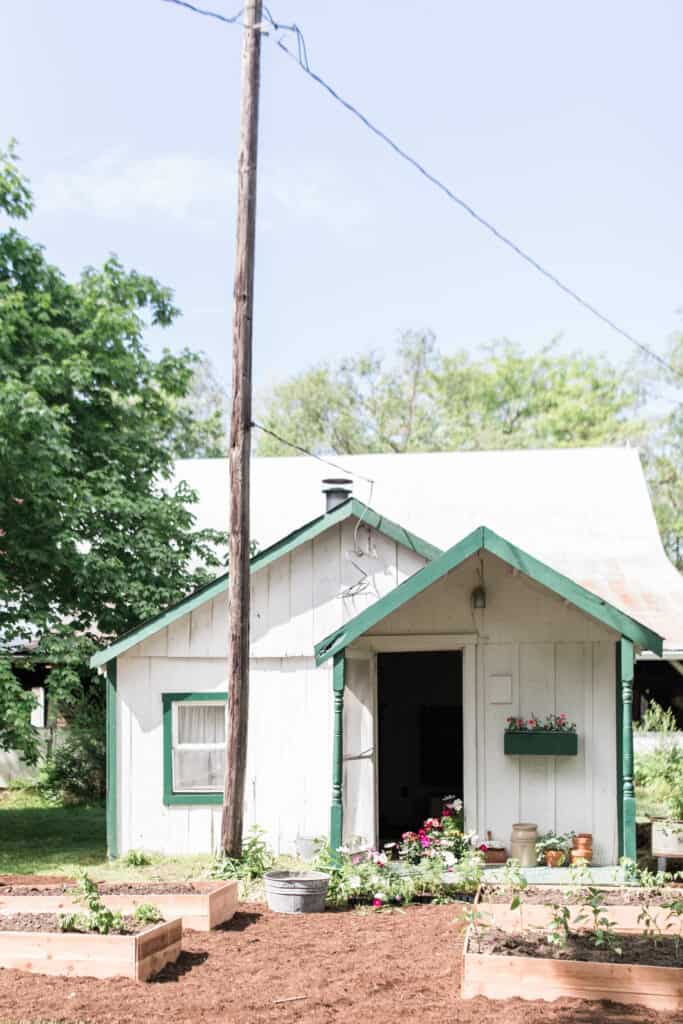 Cabin #1 on our new property
Cabin, cottage, tiny house…I've called this little space a lot of things. Whatever the proper name, this little space has been sitting mostly neglected for many years. We weren't really sure what would we would use it for, but with its adorable little porch, cottage windows, clawfoot tub and fireplace, we could see the potential behind the moldy smell and sloped floors.
We thought about turning it into a little recording studio for the business, or possibly a playhouse for the kids.
Well, the kids set up shop in cabin #2, and I find that I prefer to record videos for the blog around the main farmhouse.
That's when we came up with the idea to make it a sweet little garden cottage.
The best spot for the raised beds
We are the kind of folks that like to think about one project at a time when it comes to getting things done around the homestead. Sure, my mind wanders into other ideas constantly, but as far as what we are actually working on, we try to finish one before focusing on another.
We finally finished our A frame chicken coop last Friday, so the garden was up next on the list. We were definitely a little behind with building raised beds and establishing a garden, but I knew we could get it done at the last minute.
The plan was to put the raised beds in another place entirely, but Luke and I watched the sun for a bit to find the sunniest spot. This little homestead is full of trees and woods!
Luke pointed out the area around the little cabin was sitting in full sun and I think he may have actually used the word "cute" when describing how it would look as a garden cottage.
It only took me thinking about the possibilities for a minute before I was sold and excited!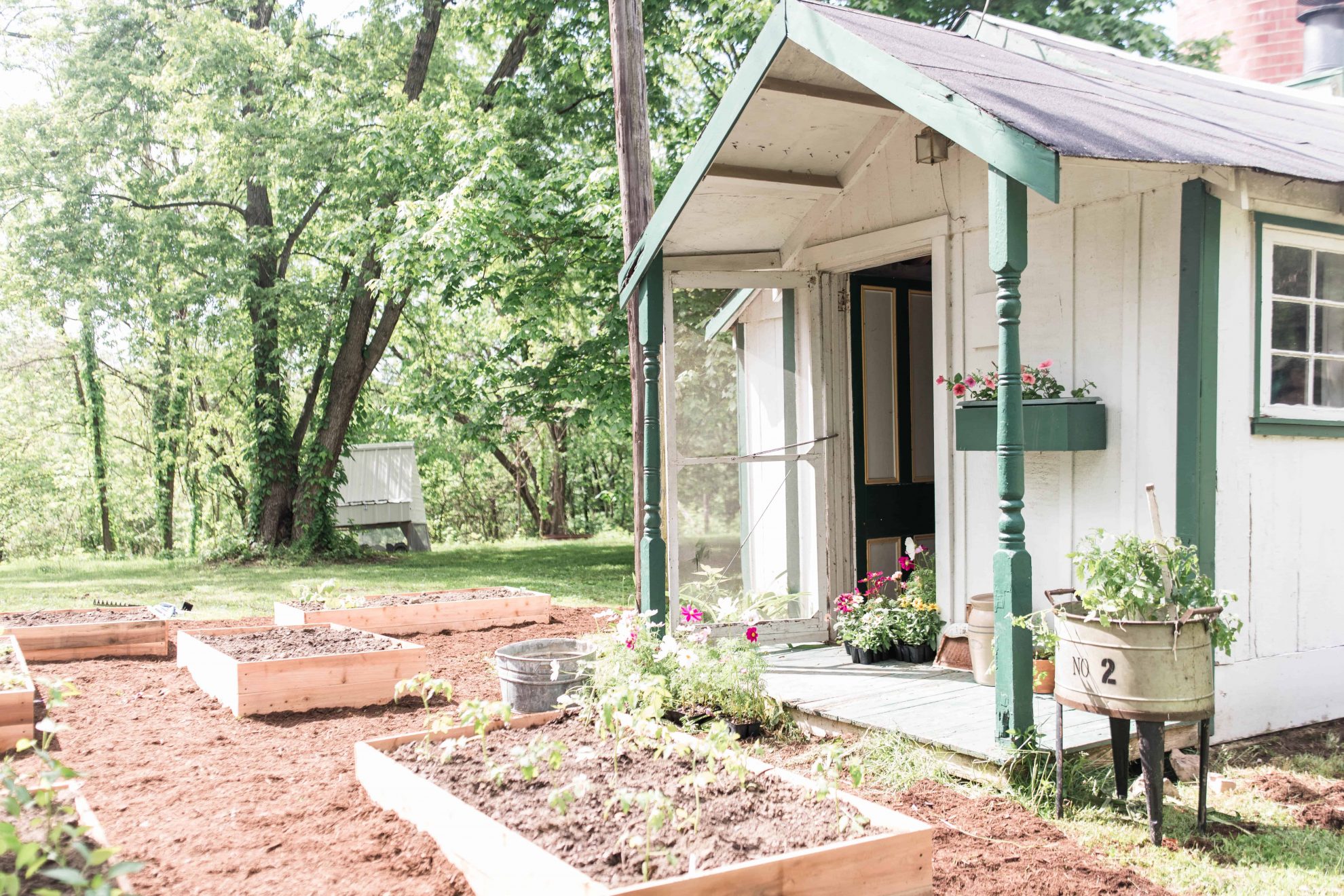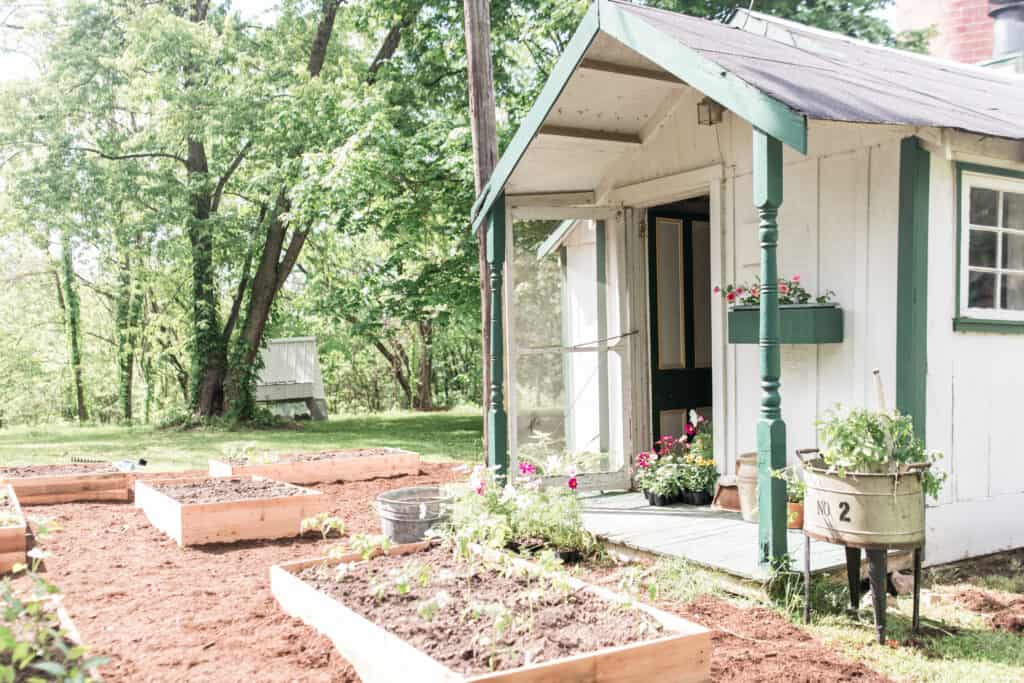 List of projects needed to finish the garden cottage
Pull down the moldy insulation
Refinish the floors
Possibly add a few more windows
Build and add window boxes
Restore the fireplace
Refinish the clawfoot tub (Because why not have a little soaking tub in a farmhouse garden cottage?!)
Replace several boards on the exterior
Replace the roof
Paint the front door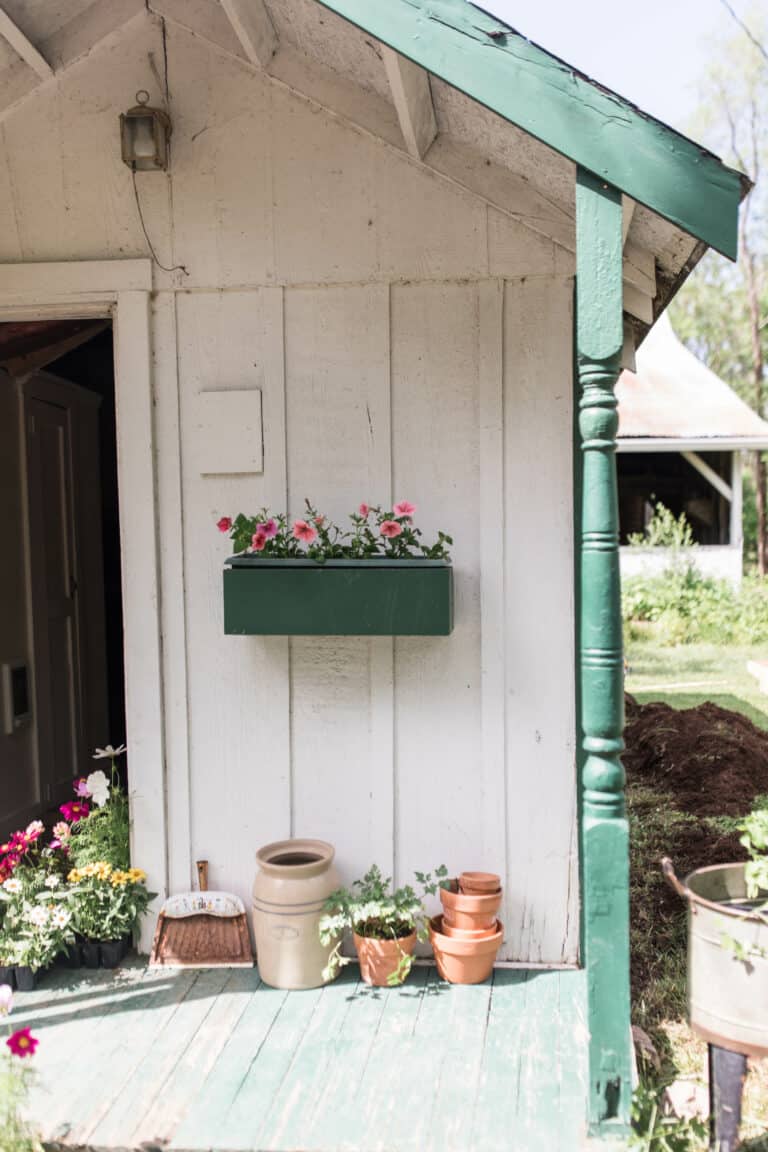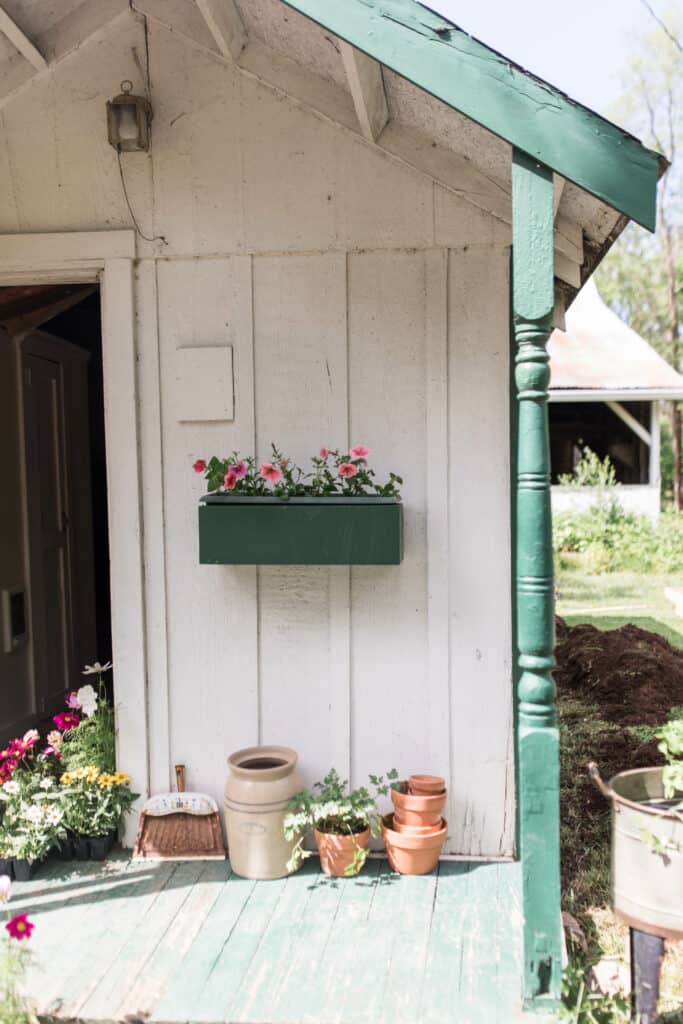 We have so much work to do, but this is the perfect little space to store extra seeds, terra cotta pots and garden tools. I also love the idea of having a sink and tub to clean off garden dirt before heading inside the main farmhouse.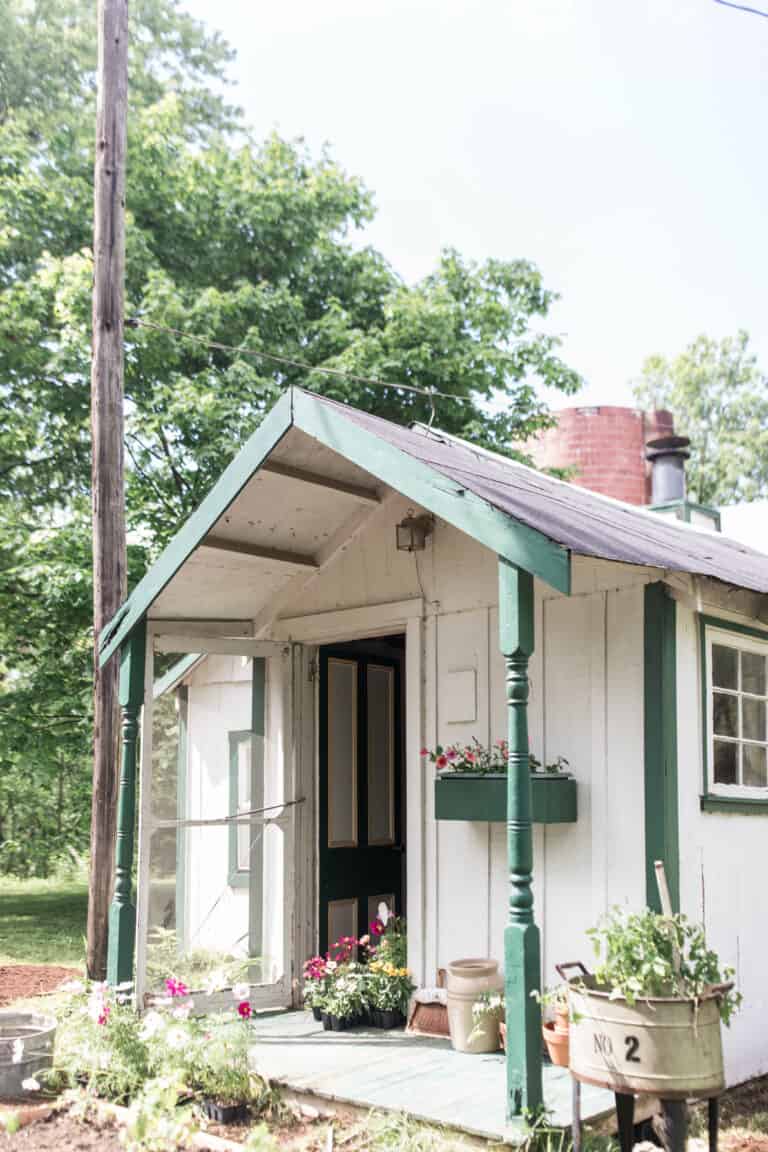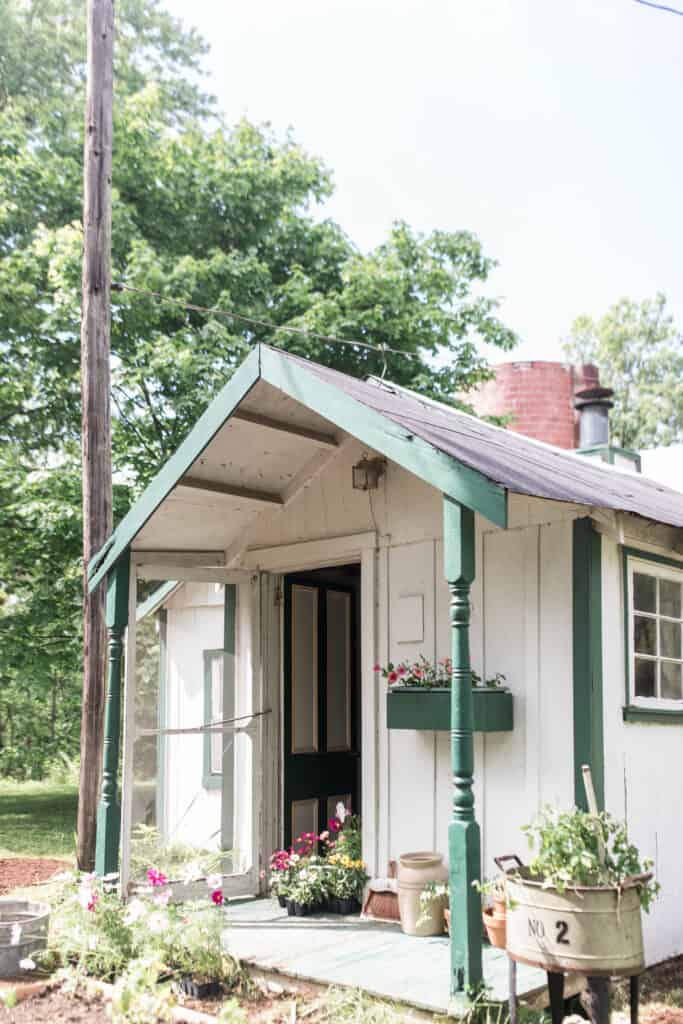 We added six 3′ by 6′ cedar raised beds for all of our herbs and veggies. I also had Luke build a narrow raised bed, the length of the side of the building for a little row of cottage flowers.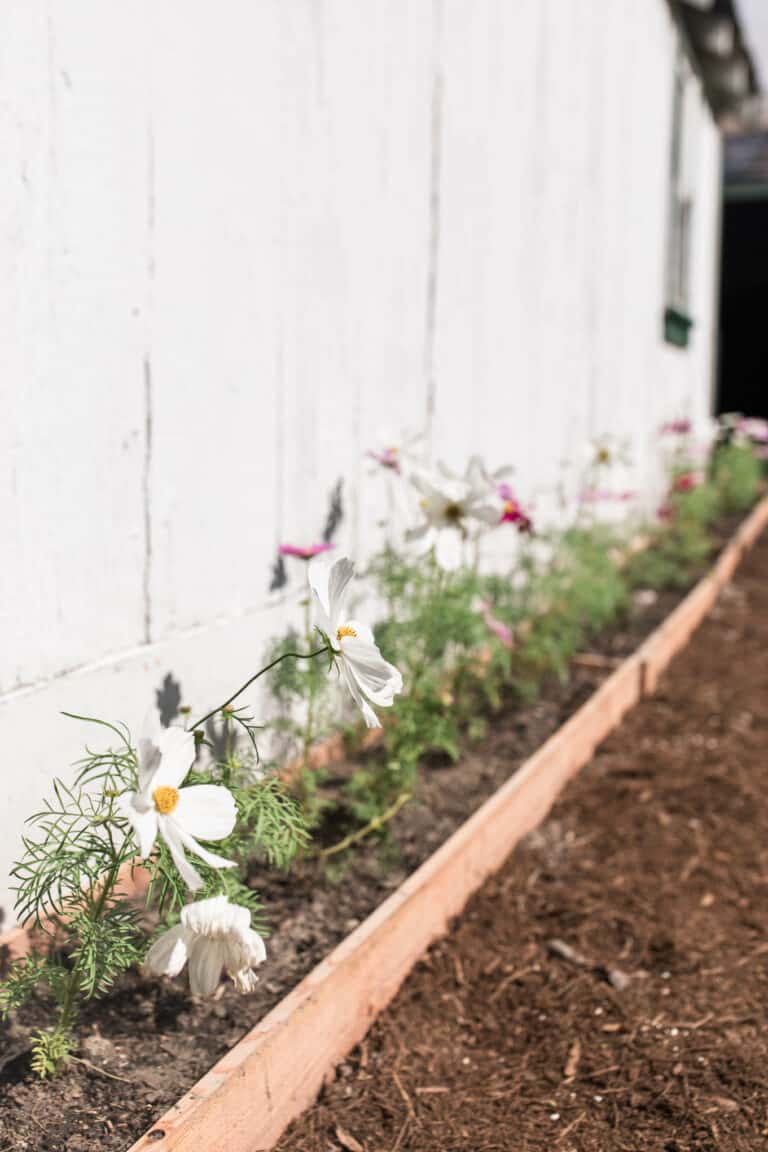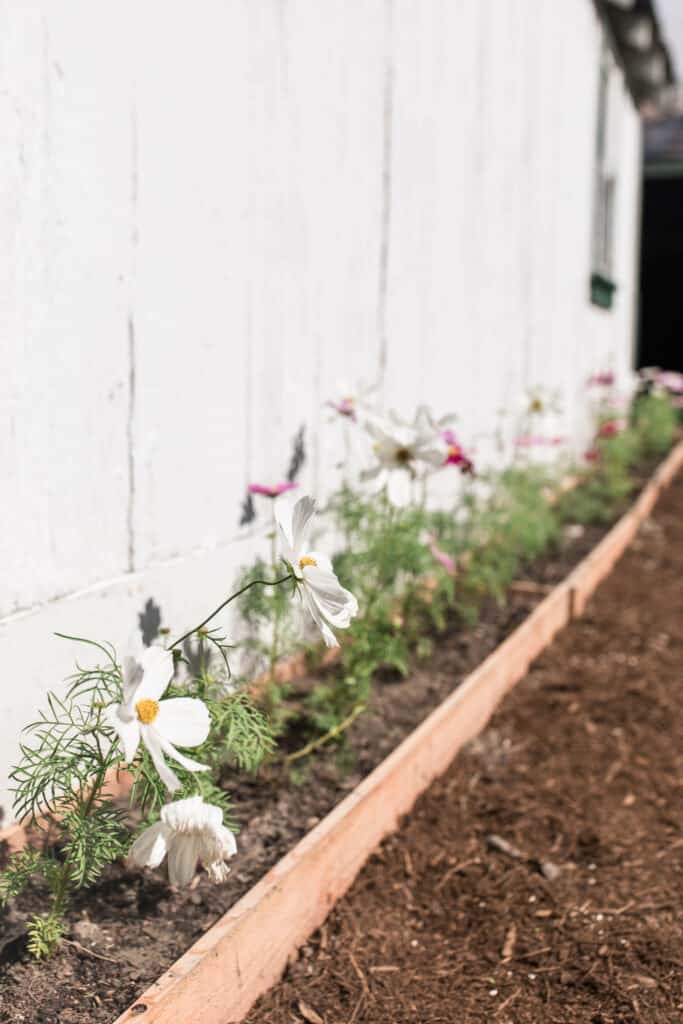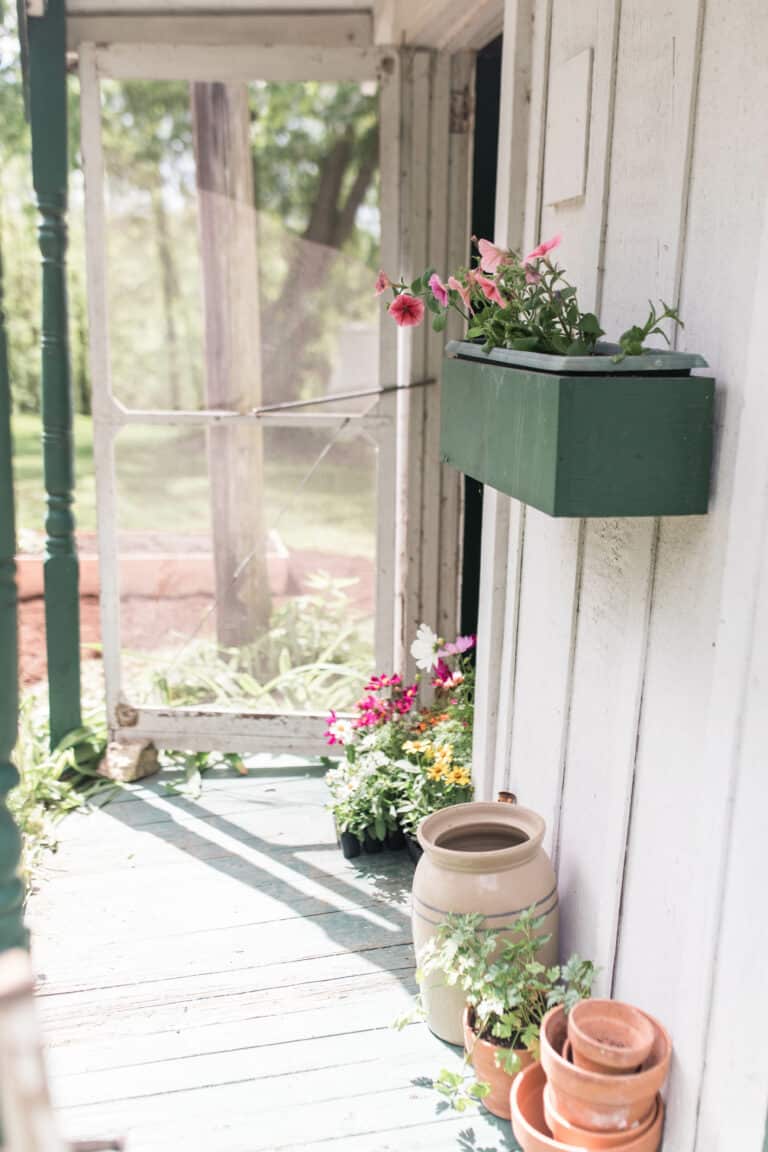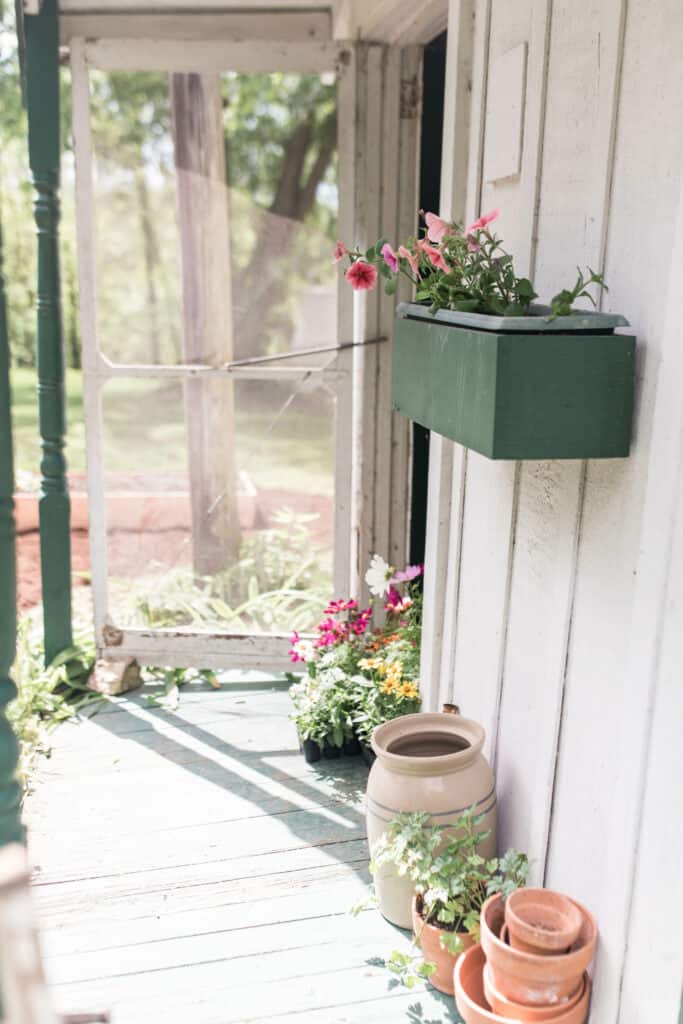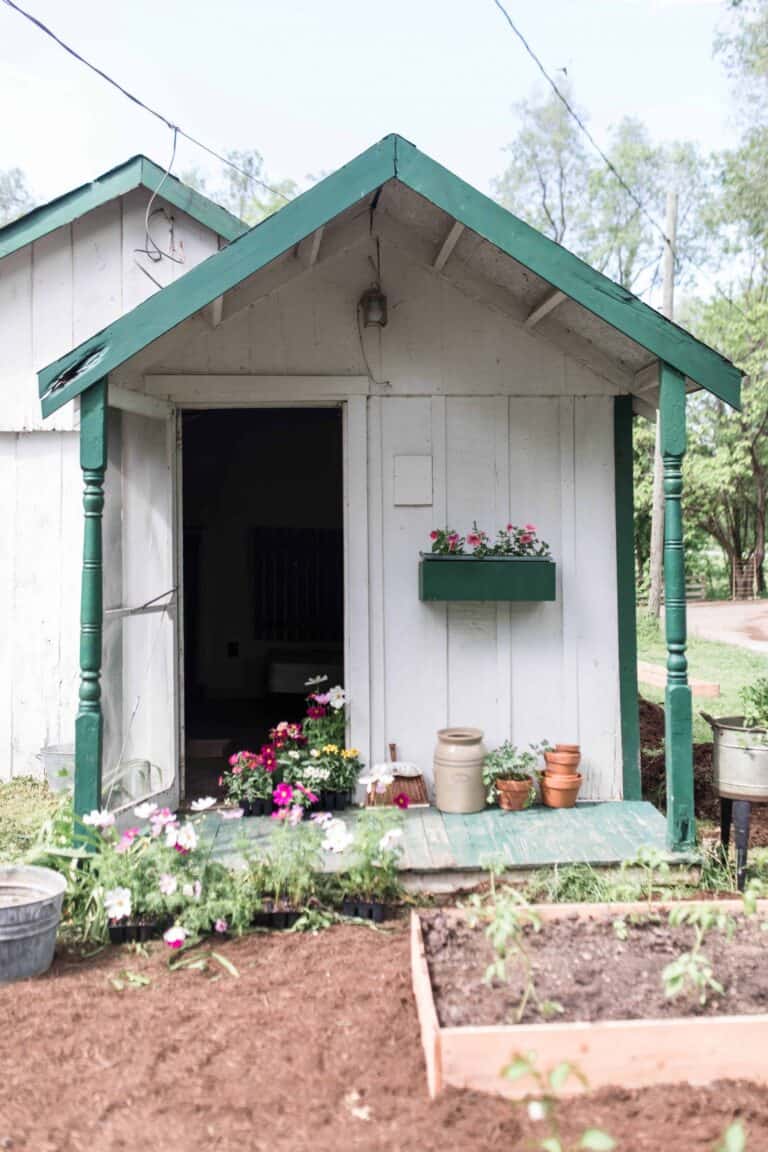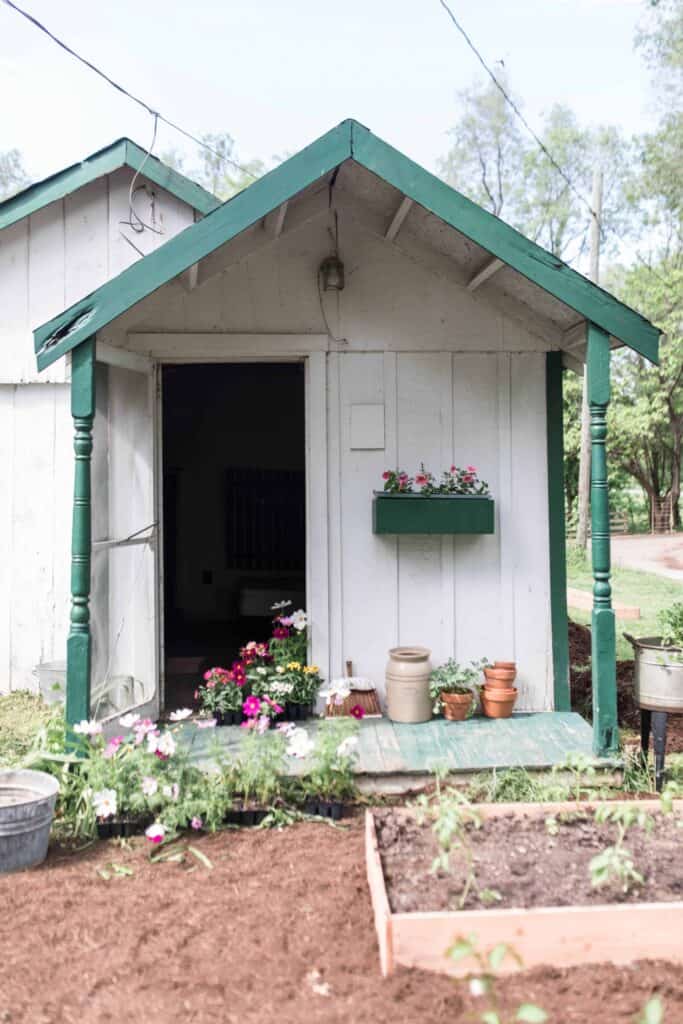 Farmhouse Garden Cottage | Raised beds and a garden update video
More updates to come as we work on this thing! I can't wait to see it overflowing with pumpkins, greens, tomatoes and zucchini and cut flowers galore.
Check out some of my other gardening posts
June Garden Tour- Summer Vegetable Garden
Spring Garden Preparation Zone 6 Gardening
Preserving Cucumbers with Fermenting
7 Tips for Growing a Cut Flower Garden and How to Make Beautiful Arrangements
Pin it for later