In this simple tutorial I show you how to make DIY Christmas Stockings from Sweaters.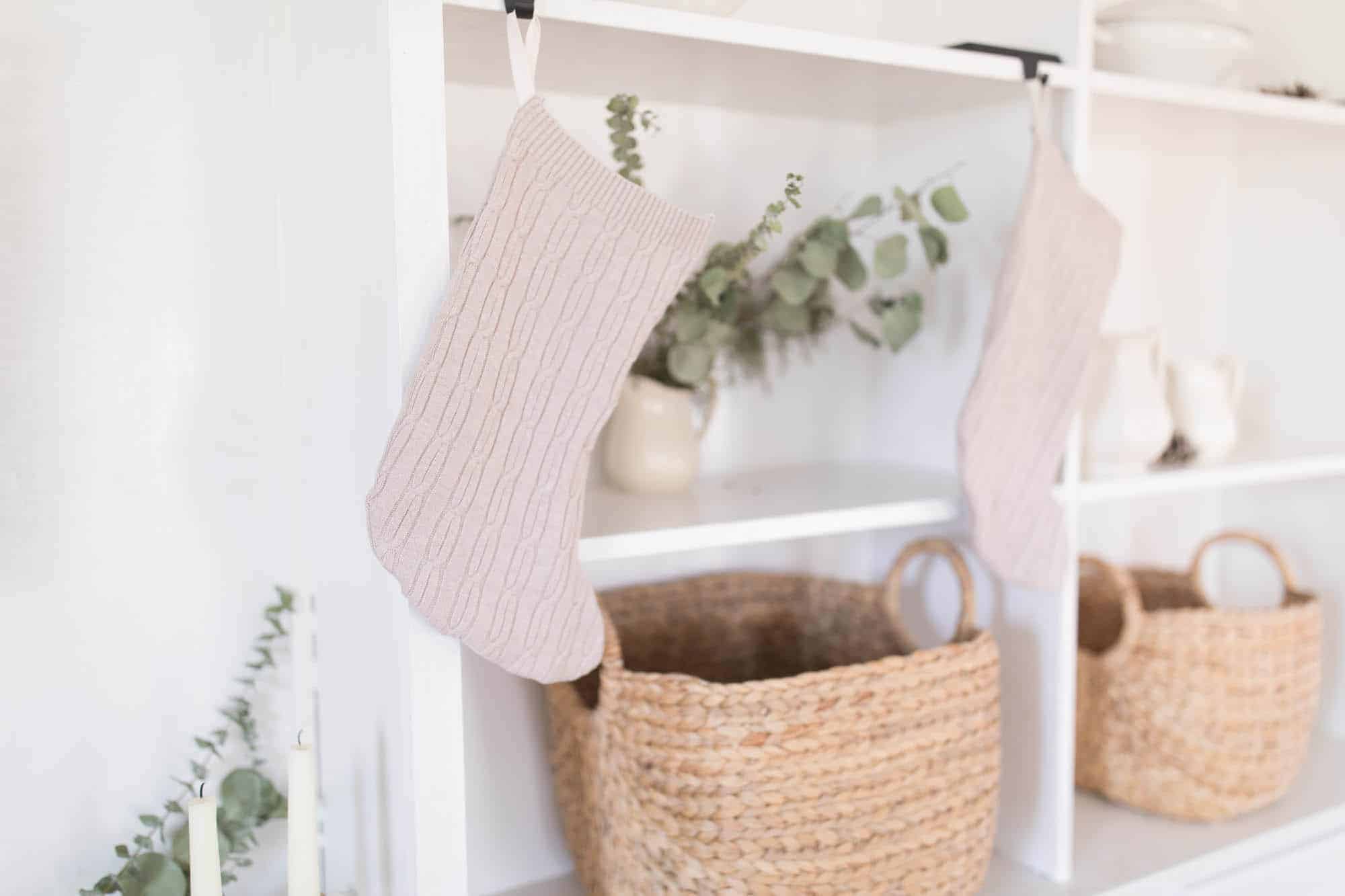 The other day I had an idea to make some very simple stockings from a thrift shop sweater. I love the look of cable knit, but do not actually love the process of knitting. Way too much effort for very little reward, in my honest opinion. I'm sure some people find the process therapeutic and relaxing, but I digress. I'm not making actual cable knit stockings anytime soon.
I was just sure I could find something at the thrift shop to speed the whole process up.
Sure enough! I found an extra large cable knit sweater for only $2 at the first thrift shop I tried.
Tips on finding the right sweater
I want to make a quick note on the type of sweater to look for. You don't want anything that has big yarn and a loose knit. It needs to be super tight and tiny threads. This will prevent the whole thing from unraveling when you cut into it.
DIY Christmas Stockings from Sweaters Video Tutorial
Make sure to come on over and follow me on Youtube for all my video tutorials. I upload at least twice a week!
I took a stocking we already had and used it as a pattern.
Leaving about a half inch all the way around for seam allowance, I traced around the original stocking.
Just like I did in my DIY Grain Sack and Ticking Stripe Pillow tutorial, I used bias tape for the little loop at the top. I cut a 5″ strip of bias tape and stitched down the long side to close it off.
With right sides together, I laid the two stocking pieces on top of each other.
I added the bias tape loop to the top corner of the stocking and pinned it in place.
I sewed all the way around the outside edge, leaving the top open.
Next, I finished the inside seam with my serger. If you don't have a serger you can finish it off with a tight zigzag stitch. Make sure to trip the seam first so there isn't a whole lot of excess. You make also want to clip in close to the seam around the curved edges. These little tips will help the final seams from looking wavy.
Turn the final sweater stocking out so the seams are inside.
The next step is optional. I cut two more pieces the same size as the stocking pieces from flannel and stitched them together all the way around, leaving the top open. I took the flannel stocking and stuffed it inside the sweater stocking.
Lining it adds extra shape and stability. They still look nice without it, though, as you will see in the video.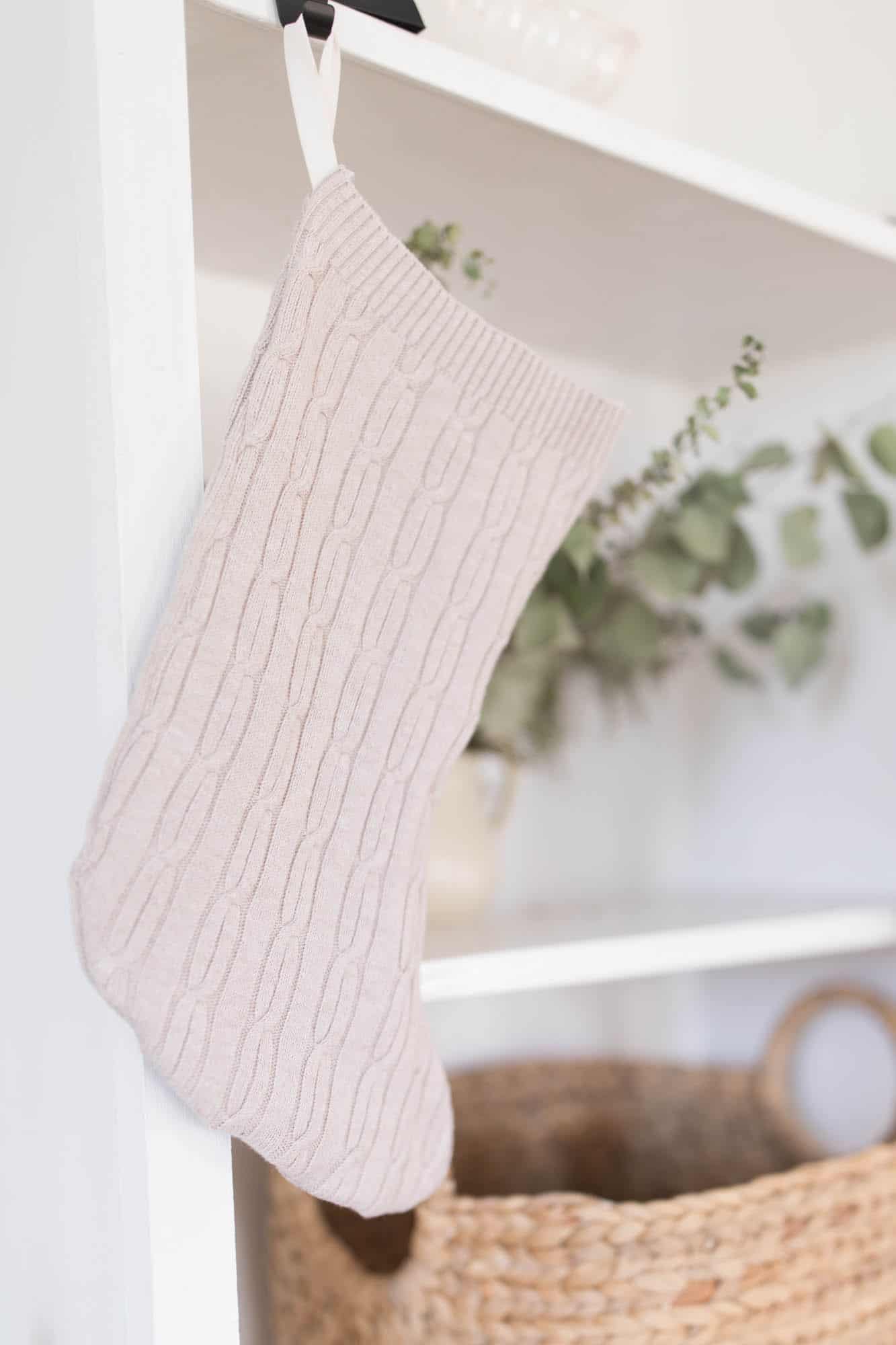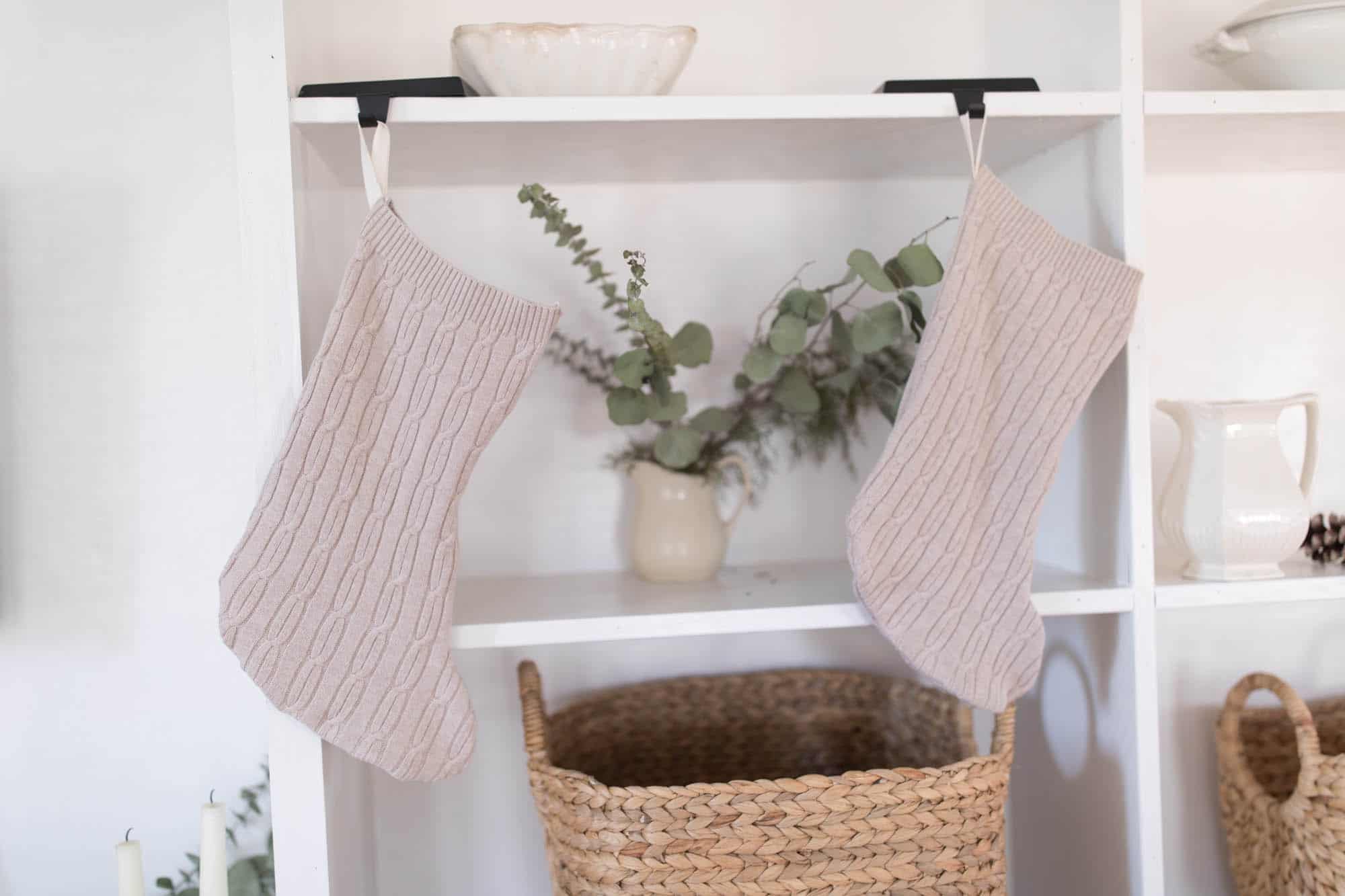 Make sure to come on over and follow me on Youtube for all my video tutorials. I upload at least twice a week!
See the rest of my sewing tutorials in my Youtube playlist
Pin it for later