Learn how to make a DIY All Natural Whipped Body Butter. The clean ingredients are shea butter, cocoa butter, olive oil, coconut oil and essential oils.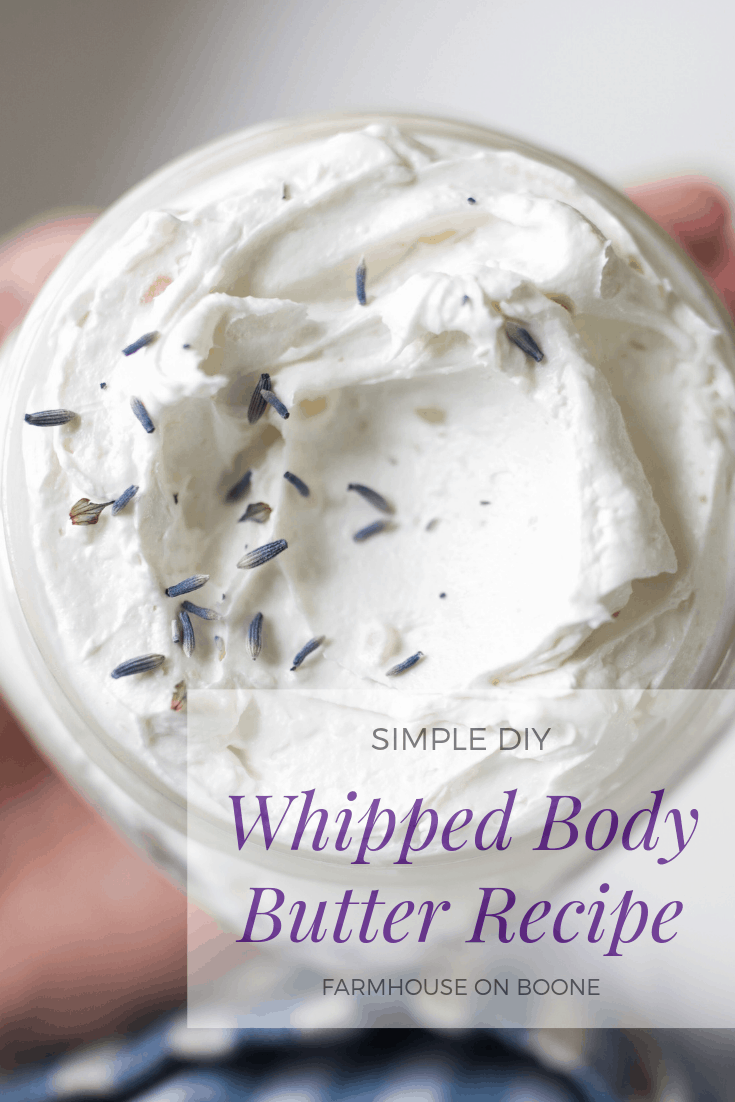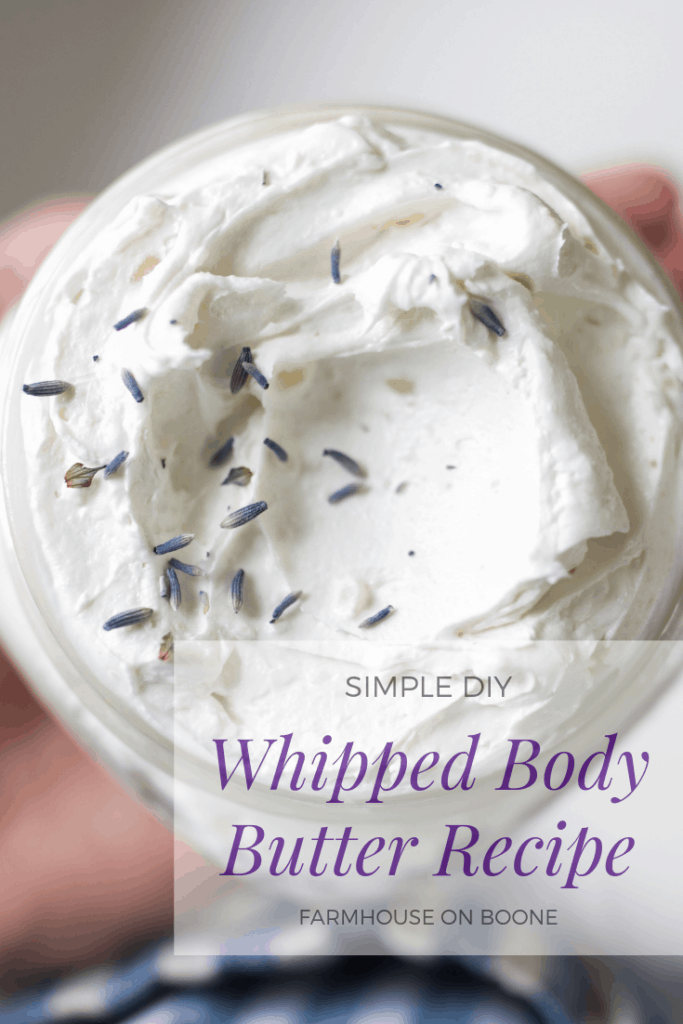 This DIY all natural whipped body butter is perfect for dry skin in the cooler months.
Read all the way to the end for a free printable label.
I never notice a need for moisturizer throughout the rest of the year. In the winter, when the wood stove is burning, and I'm taking long hot baths, my skin gets so dry. This body butter goes on smooth and is so nourishing for the skin.
Anything that you put on your skin can absorb right into your body. That is why I love making my own DIY body butter. All the ingredients are pure enough to eat. We really shouldn't put anything in our bodies that we wouldn't put in our mouths.
For this recipe you only need one part each of four basic ingredients: shea butter, cocoa butter, coconut oil and olive oil. I also add in essential oils for scent and their amazing health properties.
Cocoa butter has the most delicious chocolate smell. It pairs well with lavender essential oil or wild orange. The smell is amazing!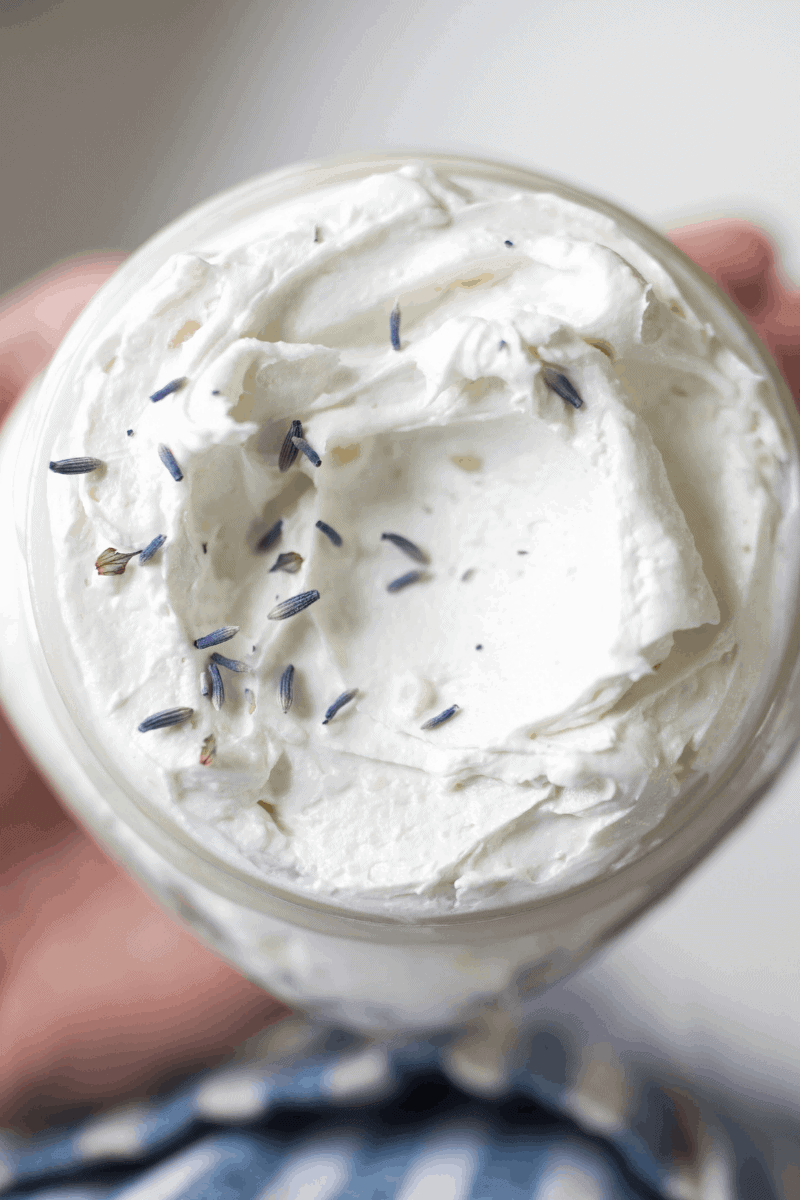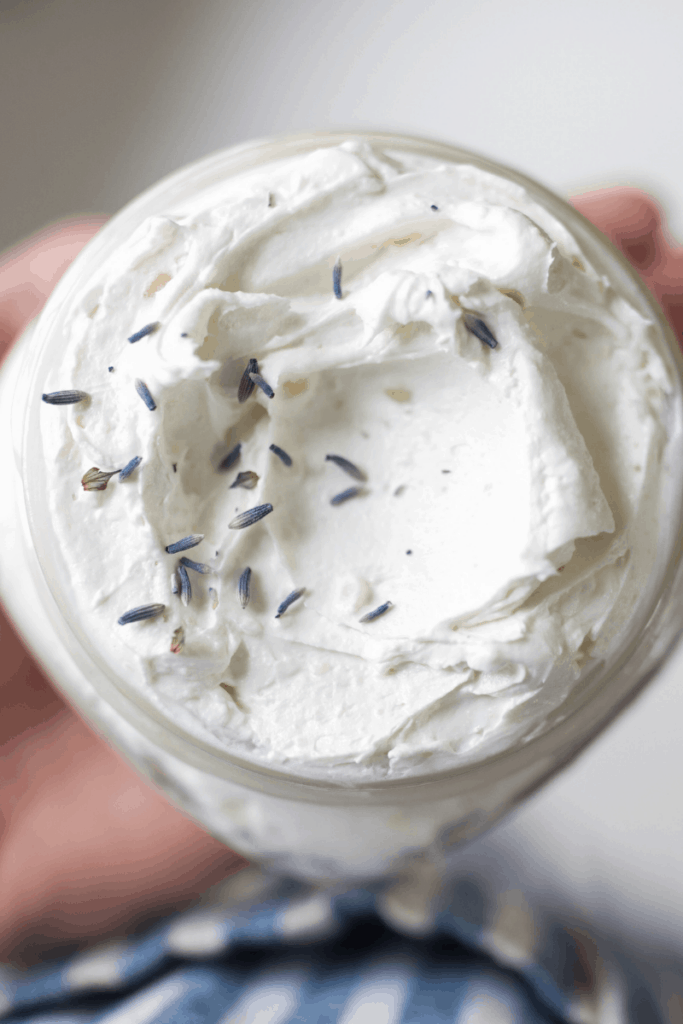 A note on the ingredients
When I first started making my own personal care and household products I worried I would never use up all the ingredients. Now I know the same basic ingredients can be used to make so many things!
You can modify this recipe just slightly to make homemade diaper cream and sunscreen. Just add non-nano zinc oxide.
Beeswax can be used to make hand poured candles and DIY lip balm. Get another variation of my DIY All Natural Lavender Cocoa Sunscreen HERE.
I also use cocoa butter to make Homemade Superfood Chocolate.
If you invest in these basic ingredients, they will be put to good use!
DIY all natural whipped body butter video tutorial
DIY all natural whipped body butter
Ingredients
1/2 cup coconut oil
1/2 cup olive oil
1/2 cup cocoa butter (this is what I use)
1/2 cup shea butter (this is what I use)
40 drops of essential oil (optional)
Half Pint Wide Mouth Mason Jars
Instructions
1. Melt the coconut oil, olive oil, cocoa butter and shea butter in a double boiler. I just use a glass bowl over a pot of boiling water.
2. Put the liquid in the freezer until it is firm. You don't want it to be completely hard. Just firm enough that when you push your finger into it, the mold stays. (See video)
3. Add in your favorite essential oil.
4. Whip the butter using a stand mixer or hand held mixer.
5. Store in a glass mason jar with a lid. I like to use a wide mouth half-pint mason jar, so I can get the lotion out easily.
DIY All Natural Whipped Body Butter Printable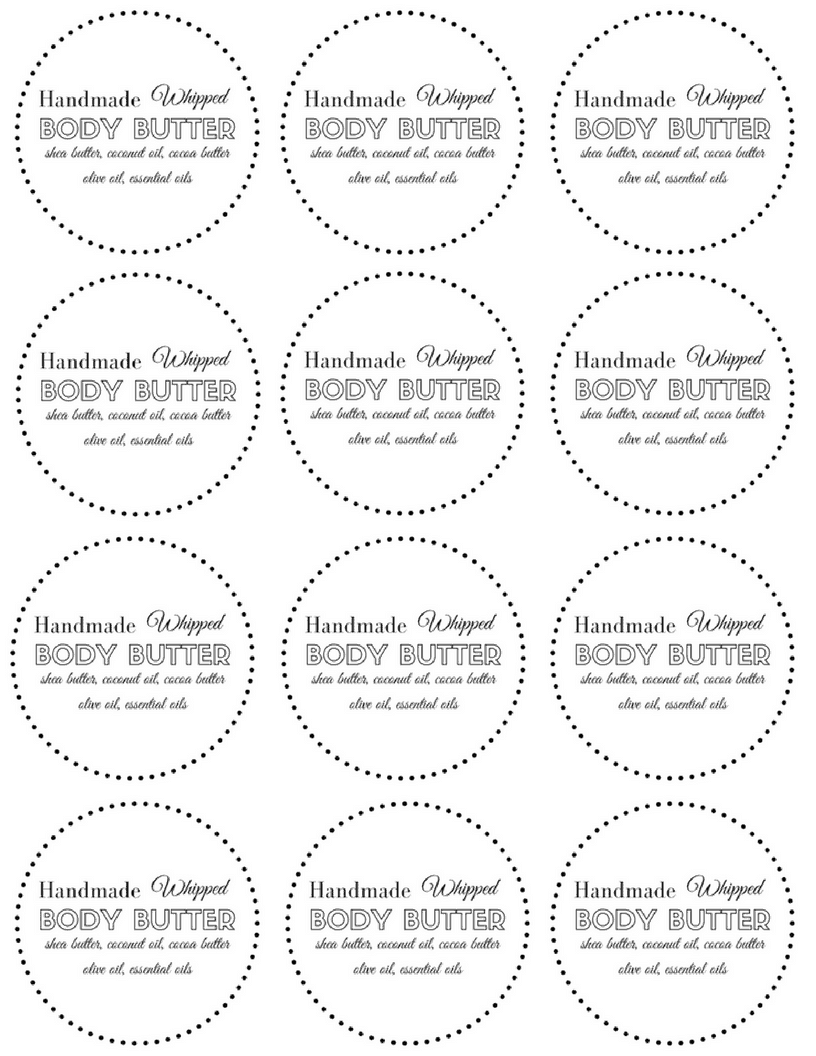 Download your free printable labels HERE.
This post contains affiliate links. See my full disclosure HERE.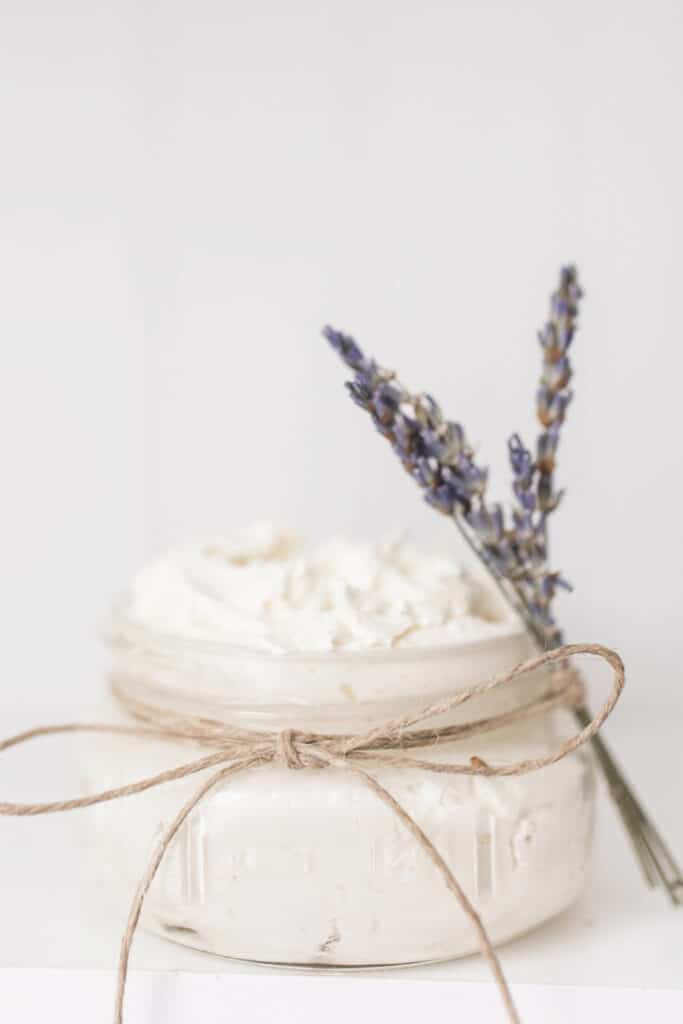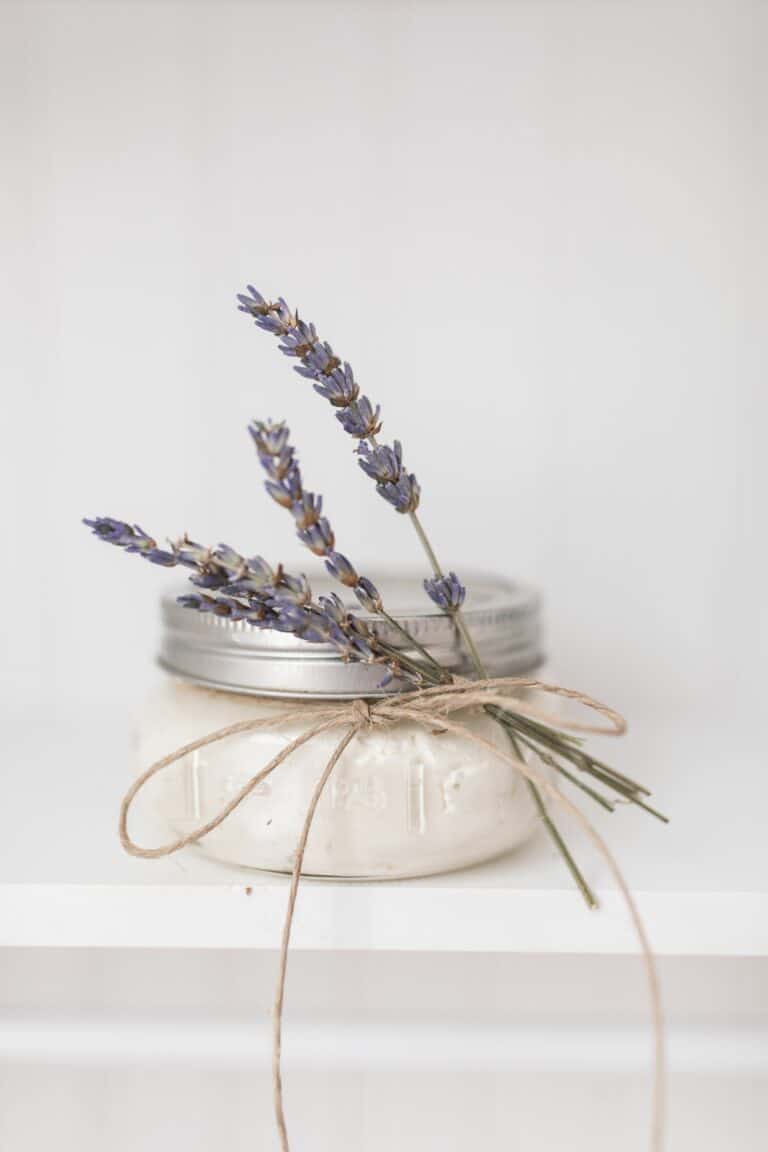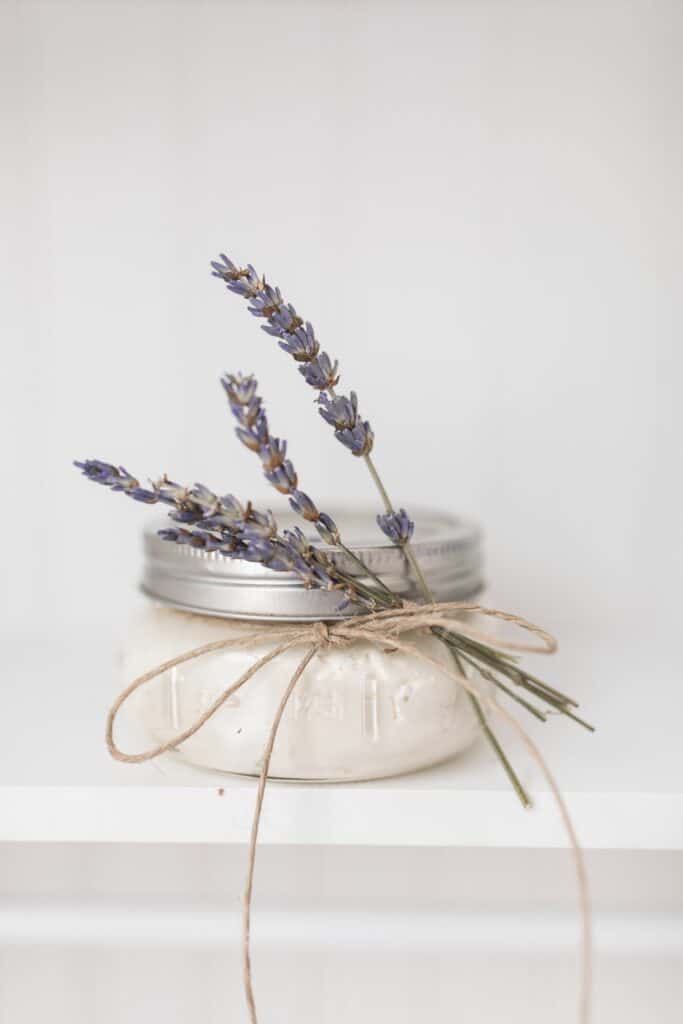 Pin it for later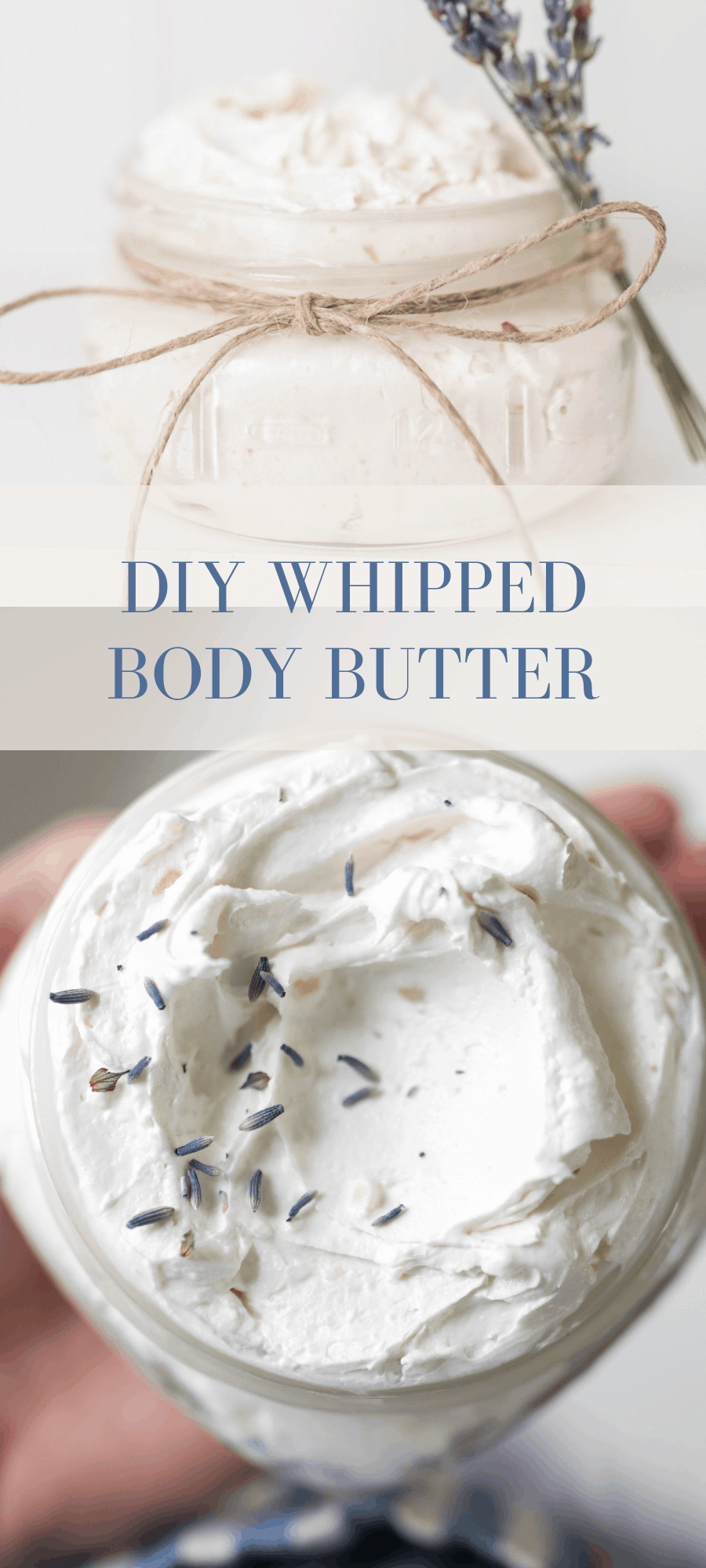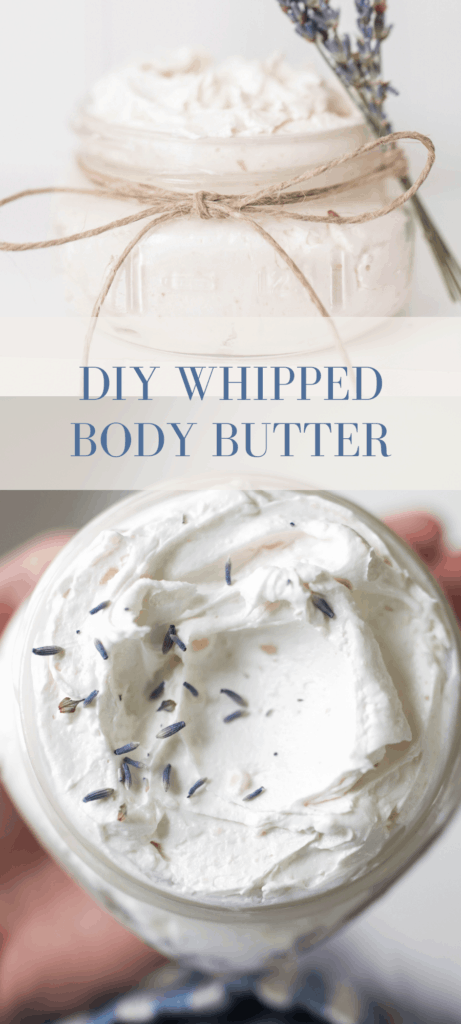 Thank you so much for stopping by the farmhouse!