Every summer our family enjoys foraging chanterelle mushrooms. They are abundant in Missouri, easy to spot, have a delicious fruity taste and few lookalikes. Join us on or adventures in the woods.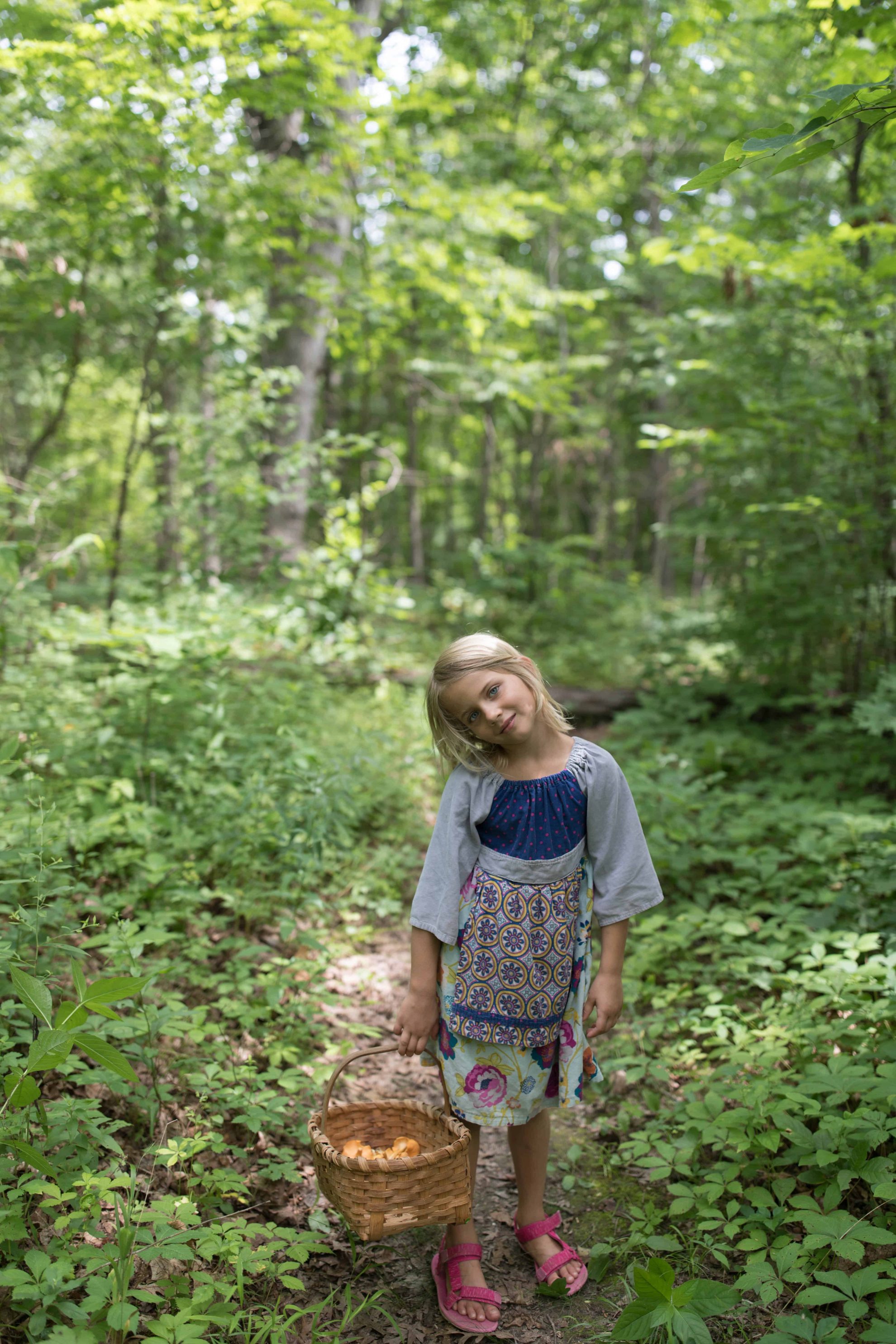 Every summer we bust out our Missouri Mushroom field guide and hit the woods in search of some of our favorite wild edibles. Most people in our area seek out the morel mushroom that can be found in early spring, but it seems like few look for the more obscure varieties.
This translates as less competition, and more mushrooms for us!
The June heat and Missouri humidity has the chanterelle mushrooms out in full force. They have a delicate taste and fruity aroma, and are high in vitamin C, potassium and vitamin D.
These gourmet mushroms would be really expensive if you were trying to buy them at your local Whole Foods Market.
Although I don't mind cooking up a mess of morels when we come across them, chanterelles are by far my favorite.
We love them on homemade sourdough pizza, cooked into scrambled eggs and tossed in a tasty stir-fry.
How to find chanterelle mushrooms
They range in color from a soft yellow to a bright orange, and are fairly easy to spot on the forest floor. They are sometimes mistaken for the poisonous (but not lethal) jack-o-lantern mushroom.
Look for them in shady damp areas, especially after the summer heat has set in.
We find them here in Missouri in June-August.
Foraging Chanterelle Mushrooms | Wild Edibles video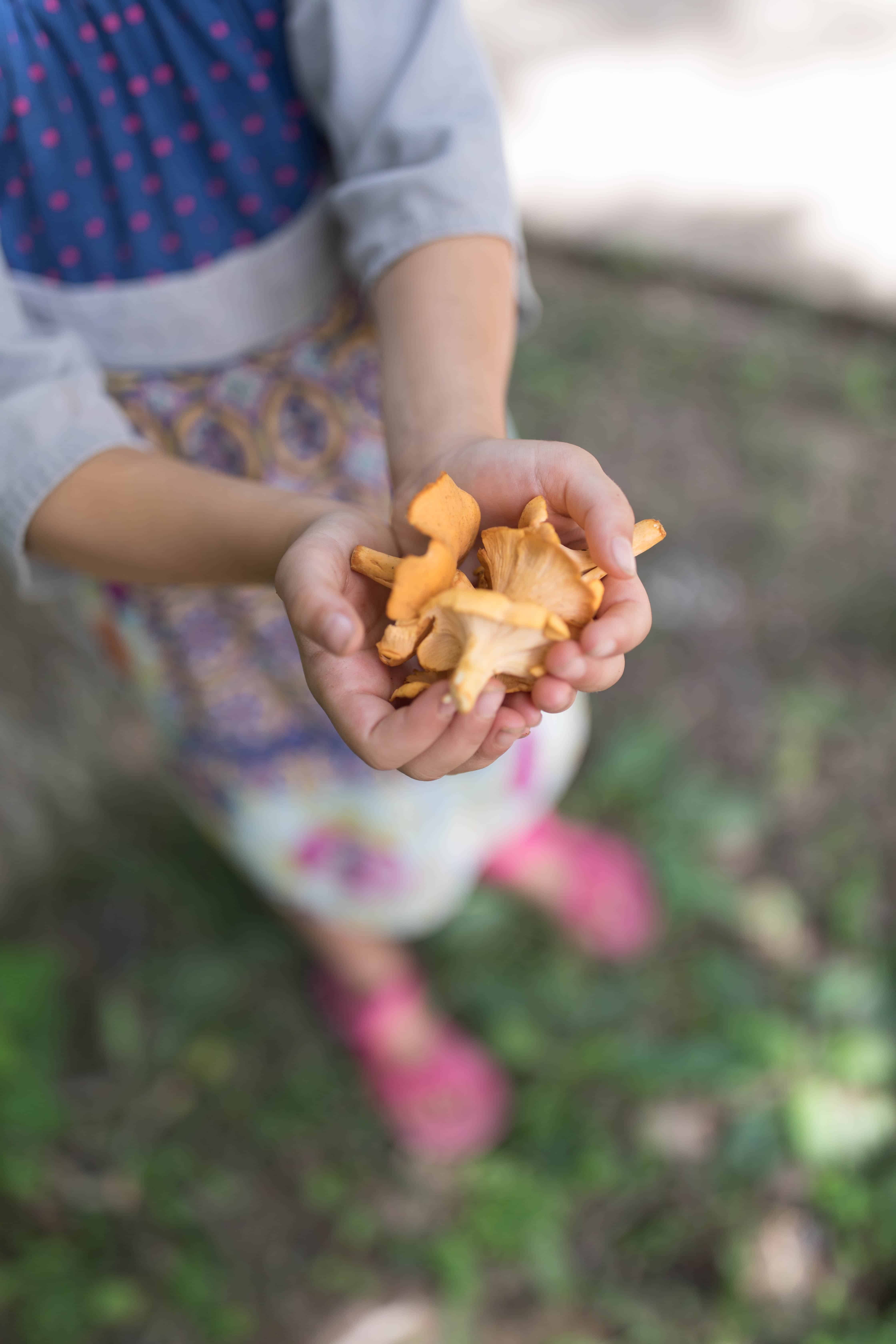 Be sure to know the common lookalikes for chanterelles
Mushroom hunting is a safe, and delicious, hobby, as long as you do your research and are absolutely sure that you know what you are doing.
There are certainly varieties out there that can kill you, if you misidentify and eat the wrong ones.
Chanterelles are a great place to start because they have few poisonous lookalikes and a very distinct smell and flavor.
We actually went on a few forays with our local Mycological society to learn more about safe mushroom varieties in our area.
Do your research and see if you can find a local group in your area. Reach out to your local conservation department to see if they have a field guide for your state.
Bacon Chanterelle Sourdough Pizza
And now to the really good part…cooking up those tasty morsels!
By far the best way to enjoy chanterelle mushrooms is on a sourdough pizza crust with cream sauce, bacon and fresh herbs. There is no better way to experience summer's goodness.
Ingredients
12 ounces shredded cheddar cheese
1 cup alfredo sauce (homemade or store bought)
1 cup fresh chanterelle mushrooms, sliced
1/4 cup fresh herbs, basil and oregano
1 pound bacon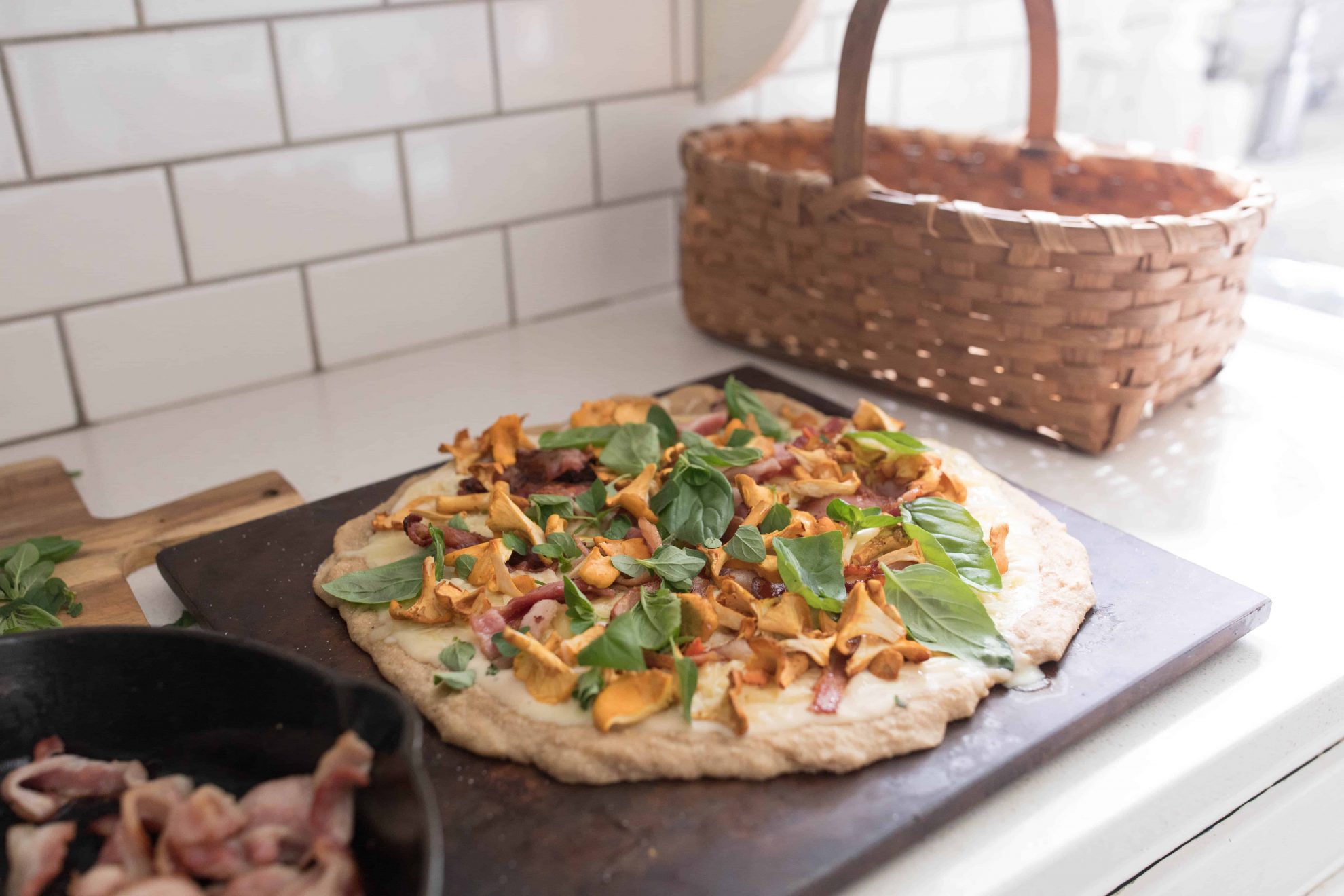 Instructions
Make a simple sourdough pizza crust according to these directions.
Cook the bacon until almost crispy.
Spread the alfredo sauce over the crust.
Sprinkle the shredded cheese over the sauce.
Toss the mushrooms in some of the bacon grease.
Top the  pizza crust with the chanterelles, cooked bacon and herbs.
Bake at 400 degrees for 10-15 minutes.
Bask in the deliciousness that is this pizza.
My husband and I feel like total foodies when we bring home locally foraged mushrooms and cook them up on a long fermented sourdough crust. Just sayin'.

And the kids love it too.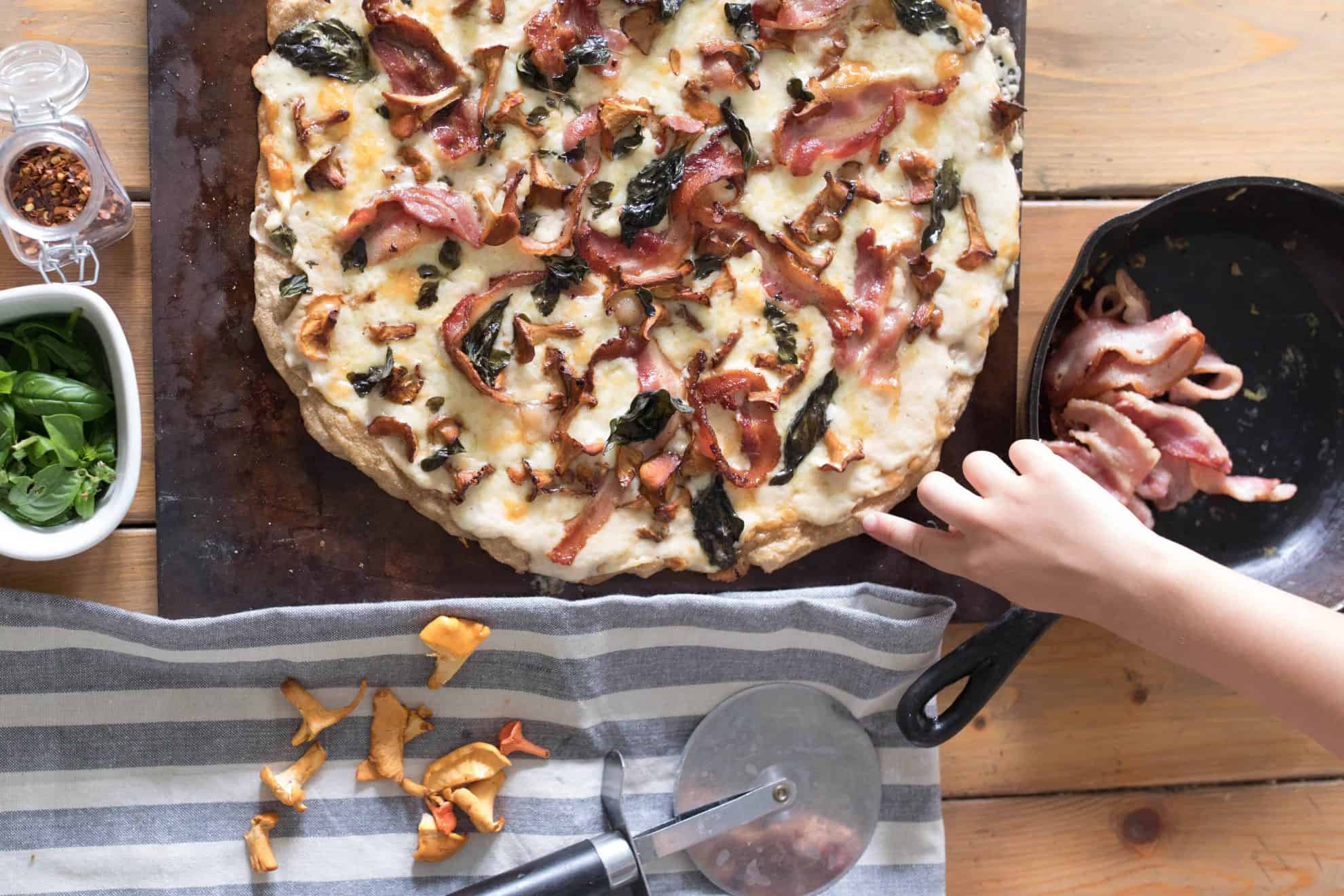 Pin it for later