Learn how to sew a hem with simple, clear sewing instructions for a beginner.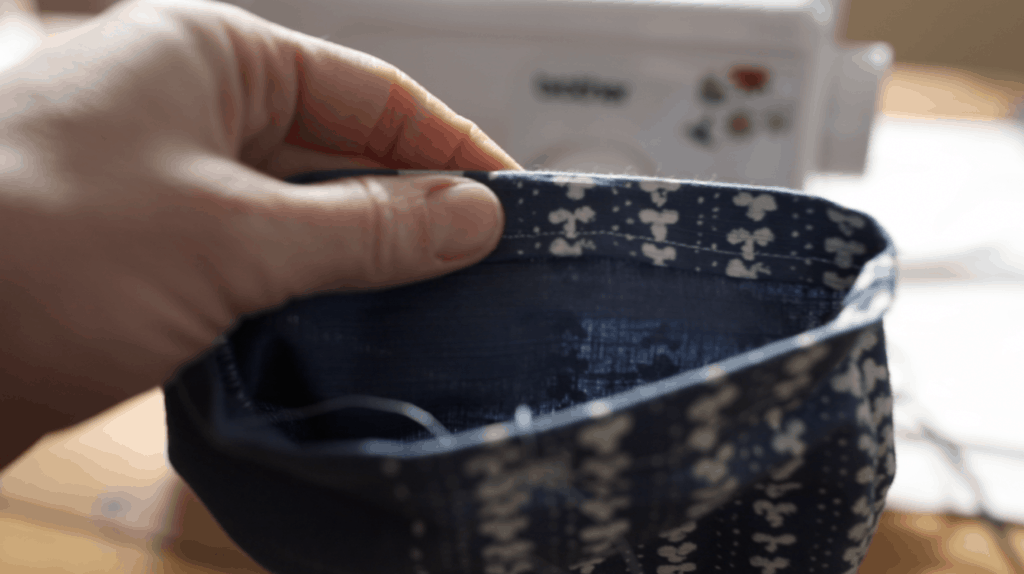 This post may contain affiliate links, which means I make a small commission at no extra cost to you.
Sewing a Hem
Sewing a hem may seem pretty intimidating, but it is actually really simple.
How to Sew a Hem Video
Common Questions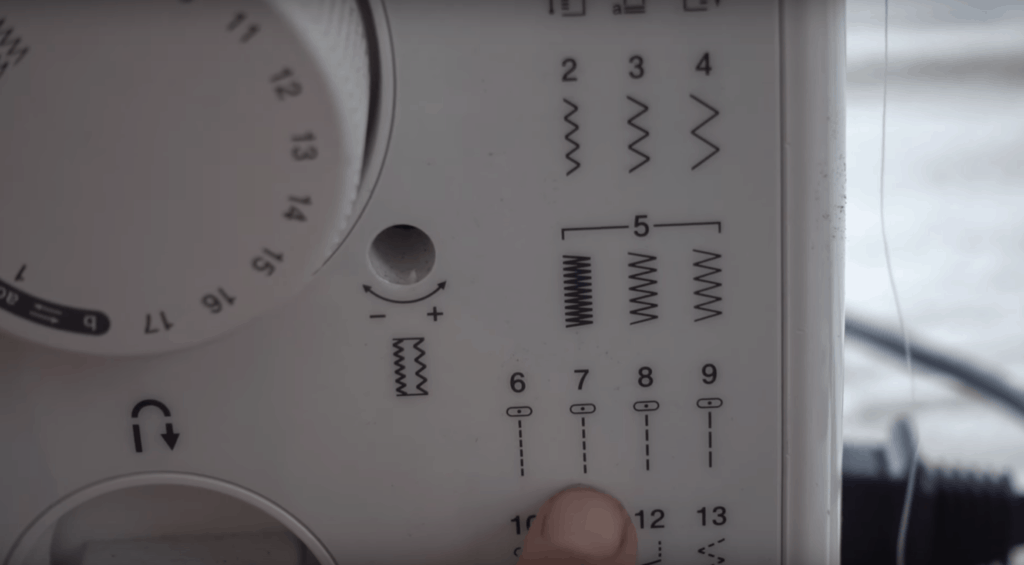 What stitch should I use?
I would recommend using a straight stitch. For example, I use the #7 stitch on my sewing machine, but it may be a different number on your sewing machine.
What Sewing Machine Do I Recommend?
I own a sewing machine super similar to this one here.
Do I Really Have to Iron the Fabric Down?
I would absolutely recommend ironing down your fabric before sewing, but it is not absolutely necessary. Ironing the fabric down is a huge help in hold the fabric down while you are sewing. Also, it helps you to line up your fabric before you sew it so that you have a straight edge.
I have Never Sewn a Hem Before. I am Scared to Try.
Honestly, the best advice I have for you is to just practice sewing a hem on a little pouch like the one I have pictured, so that when you feel comfortable to sew a hem on a dress or other item, you will feel more confident. Sewing a hem is really simple once you practice a couple of time.
How to Sew a Hem | The Process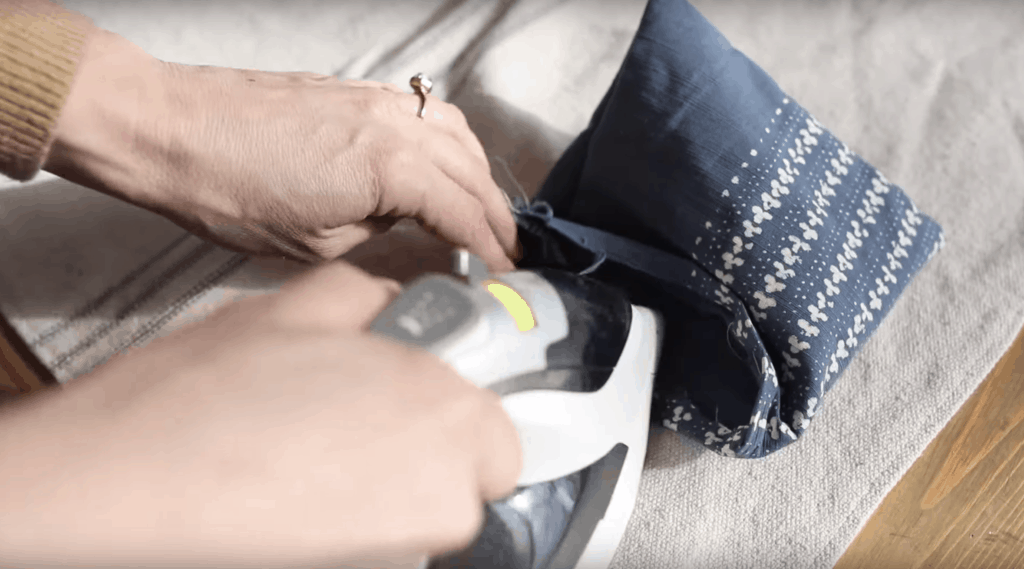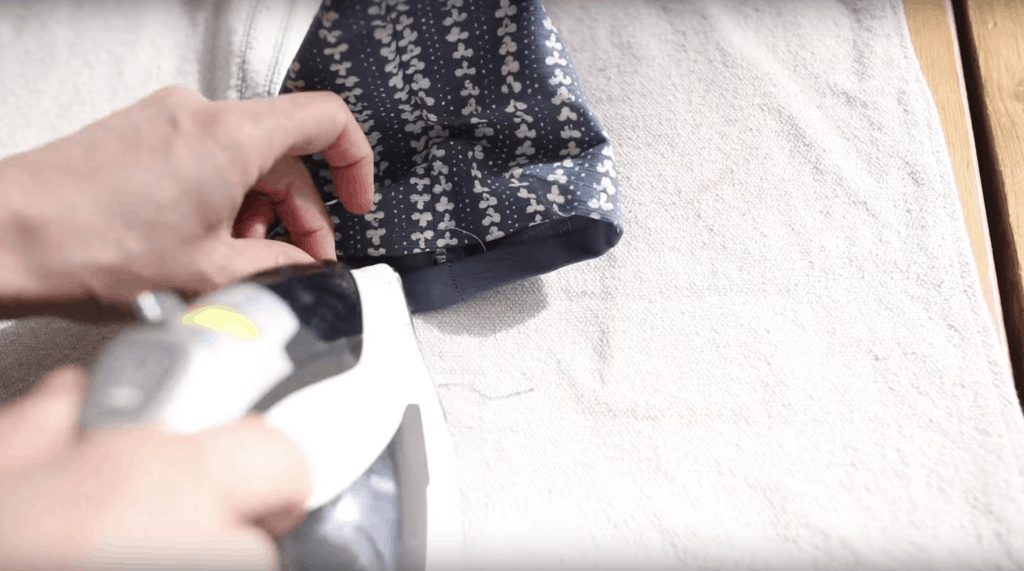 Step 1
The first step is fold over the raw edges of your fabric about an inch and iron it flat. Then, fold the fabric over one more time, about an inch, in order to hide the raw edge. Iron it flat again.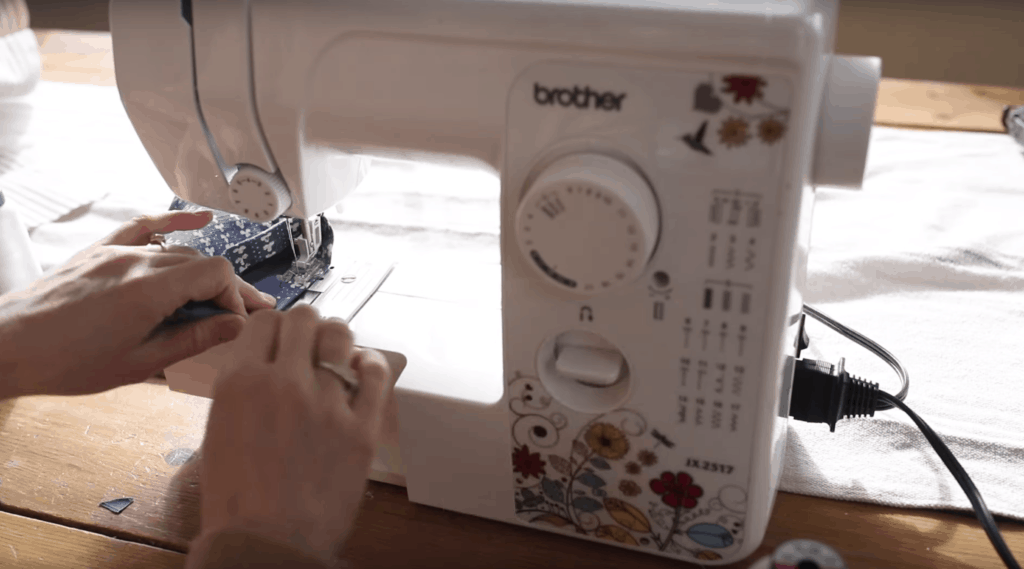 Step 2
Place your project with the inside facing up so that you can see the inside of your project while you are sewing. Sew all the way around your project and don't forget to do a back stitch before you start sewing and before you take your project off the machine and cut the thread. I showed you how to backstitch in this tutorial.
And that's it. It really is that simple!
Other Simple Sewing Series Posts
Basic Sewing Essentials for a Beginner
How to Thread a Sewing Machine
Pin it for later