Learn how to sew a pillow cover with simple, clear instructions for a beginner.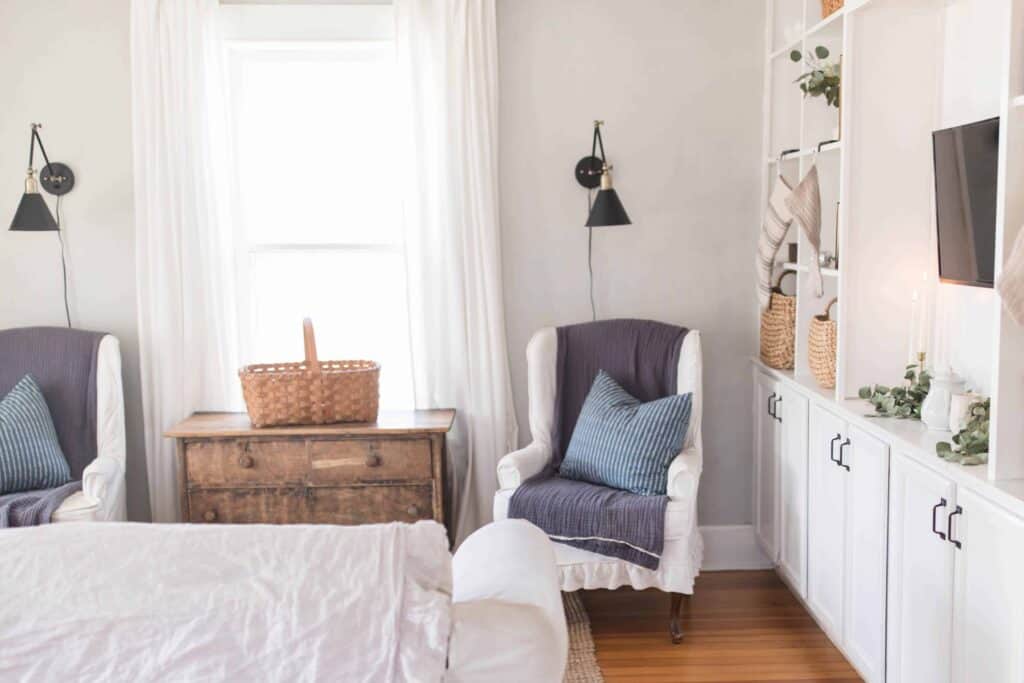 This post may contain affiliate links, which means I make a small commission at no extra cost to you.
An Envelope Style Back
Whether I am making a rectangular or square pillow cover, I usually make all my pillow covers the same way with an envelop style back. In this sewing lesson, I am going to show you how to sew a pillow cover from scratch with an envelope style back. We are going to combine what we learned from previous lessons and combine them into one sewing tutorial for practice such as threading a sewing machine, changing the stitch, sewing a seam, and sewing a hem.
Pillow Cover Inserts
First off, what size pillow cover you need usually depends on what size pillow insert you have.
I searched around on Amazon and found some pretty good pillow inserts in various sizes. Here are some pretty common pillow insert sizes 12″ X 18″, 16″ X 16″, 16″ X 26″, 18″ X 18″, 20″ X 20″, 22″ X 22″, 24″ X 24″, and 26″ X 26″. Once you have a pillow insert, you can then figure out what size pillow cover to make. I made up a little chart to help show you the conversion of pillow cover size to pillow insert.
For a pillow cover, you are only going to need three cuts of fabric. The first cut is the main piece and it is a quarter inch longer on all four sides then the pillow insert, so about a total of half an inch longer than the pillow insert on the vertical and horizontal sides of the main pillow cover fabric cut.
The two backs of the pillow cover are going to be the same size and they are going to overlap. I also created a chart to help you figure out how wide the backs need to be for your pillow cover backs to overlap at least a few inches.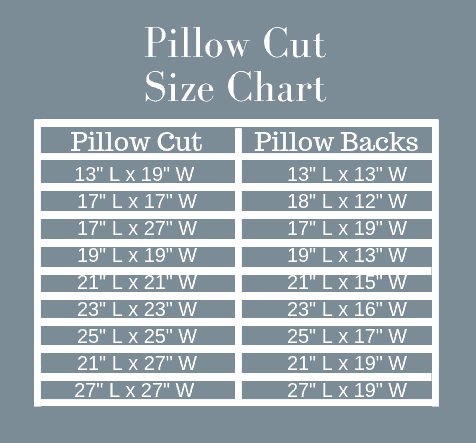 How to Sew a Pillow Cover Video
How to Sew a 22″ Pillow Cover Instructions

Cut List for a 22″ Pillow Cover
1- 23″ x 23″ piece square fabric of your choice
2- 16″ x 23″ rectangle pieces of fabric the same as the square piece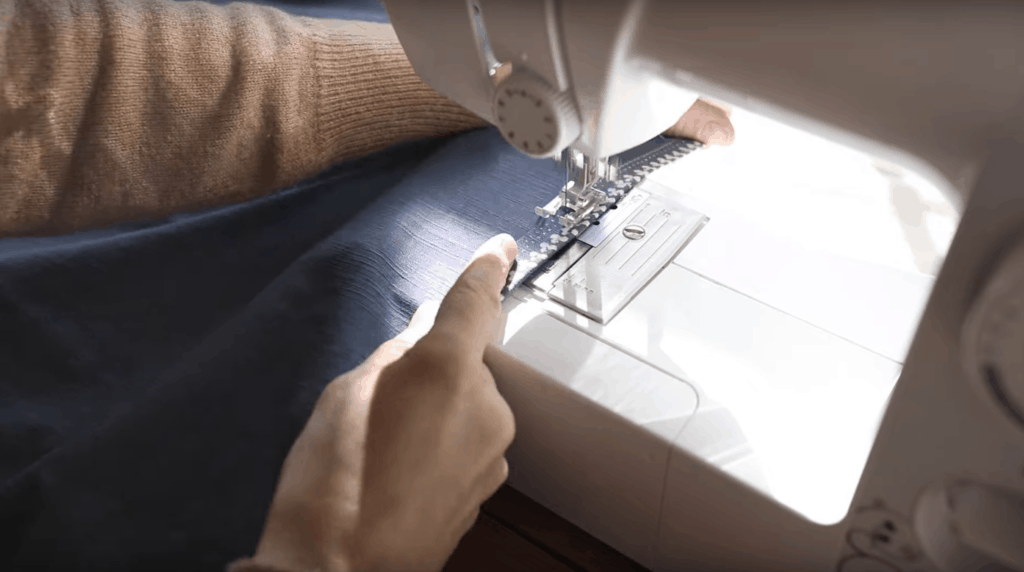 Hemming the Rectangle Back Pieces
First, take the 23″ side, of one of the 23″ x 16″ pieces, and press it over 1/2″.
Next, press it over another 1/2″ so that the raw edge is hidden inside.
Sew in place with a 3/8″ inch seam.
Repeat with the other 22 1/2″ x 16″ piece.
These will be the back pieces for the pillow cover.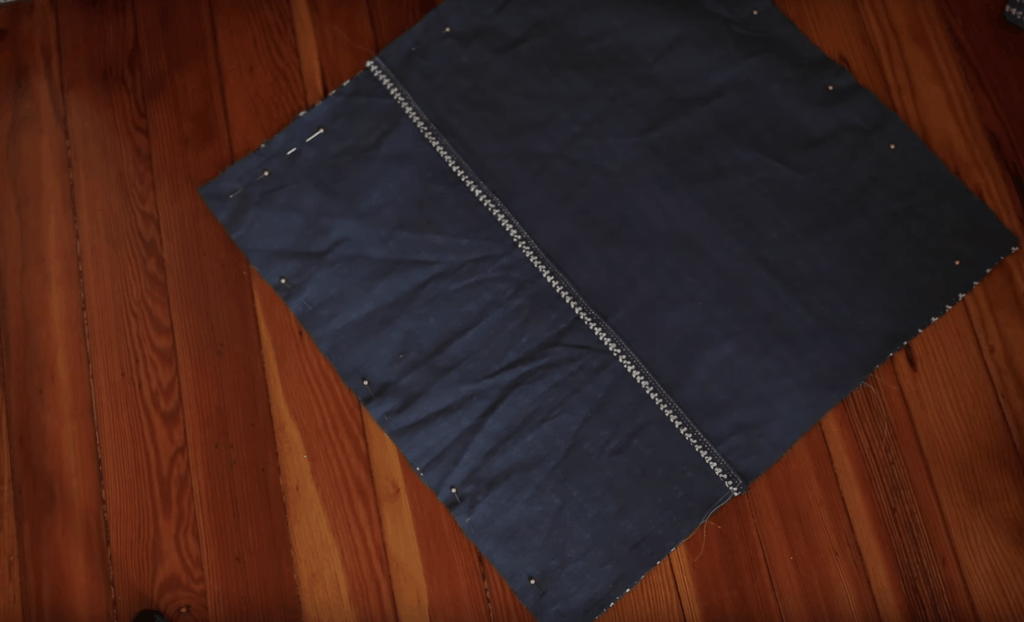 Pinning the Backs on the Pillow Cover Fabric Cut Front
Next, line up the 23″ x 16″ back fabric piece edges with the 23″ edges of the front square piece, with right sides together.
It is really important that you line the stripes up pretty precisely. You can do so by pinning around the edges of the fabric the way we learned in this sewing lesson.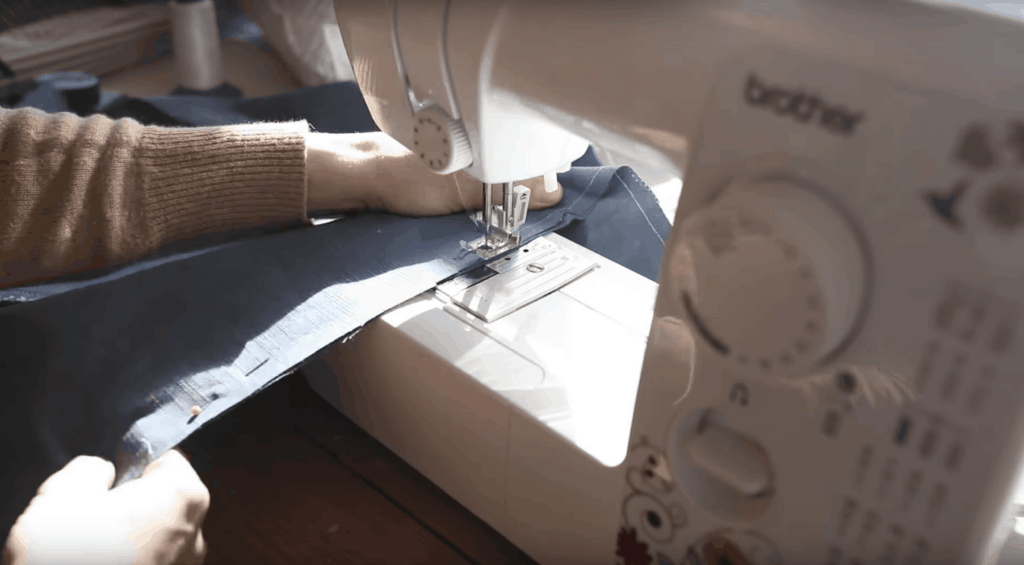 Sew a Seam
Next, sew down the edge of the hem. I like to take this step slowly. I like to line up the stripes, and then sew a little ways, and then stop to check that they are still lined up, then sew a little more.
After both the sides are sewn down, overlap the two sides, and then pin the top and bottom seam, being sure that you catch all the layers.
Around the middle there will be three layers overlapping, both back pieces and the front piece.
Sew the top and bottom pieces in place with a 3/8″ seam.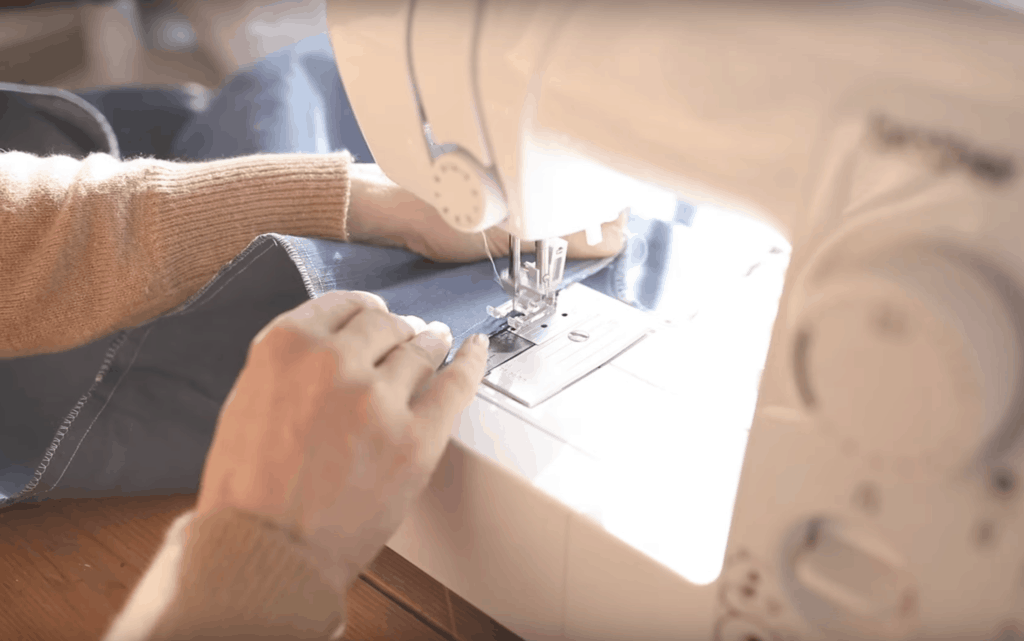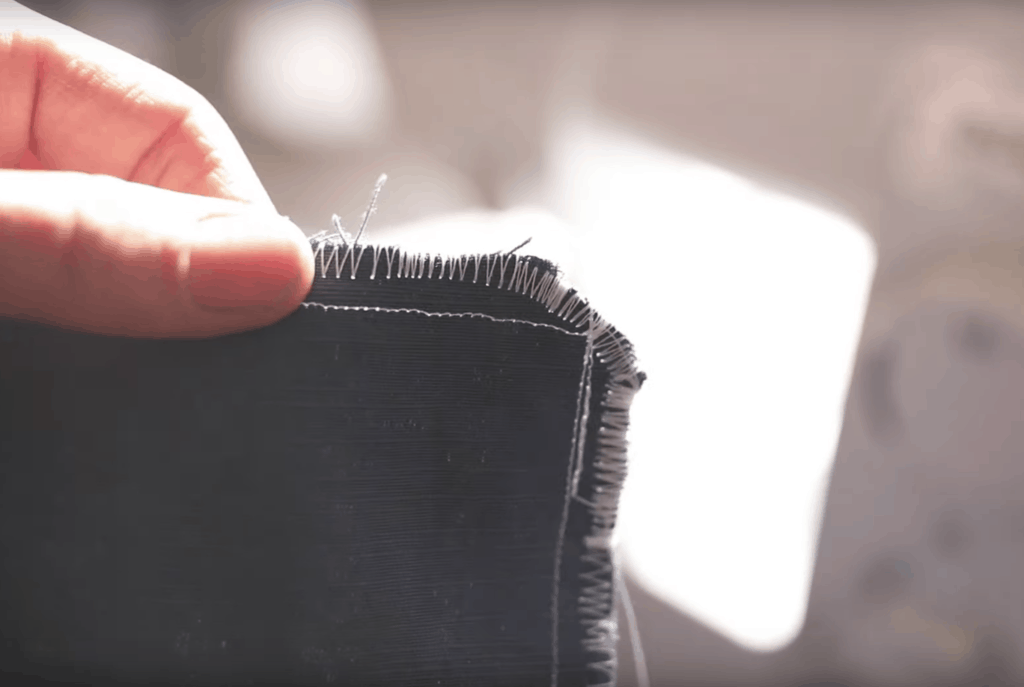 Finishing Stitch
Finish all the edges with a serger, or a zig zag stitch on you sewing machine.
Other Simple Sewing Series Posts
Basic Sewing Essentials for a Beginner
How to Thread a Sewing Machine
Pin it for later