Learn how to make your own wall art with this macrame wall hanging diy video tutorial.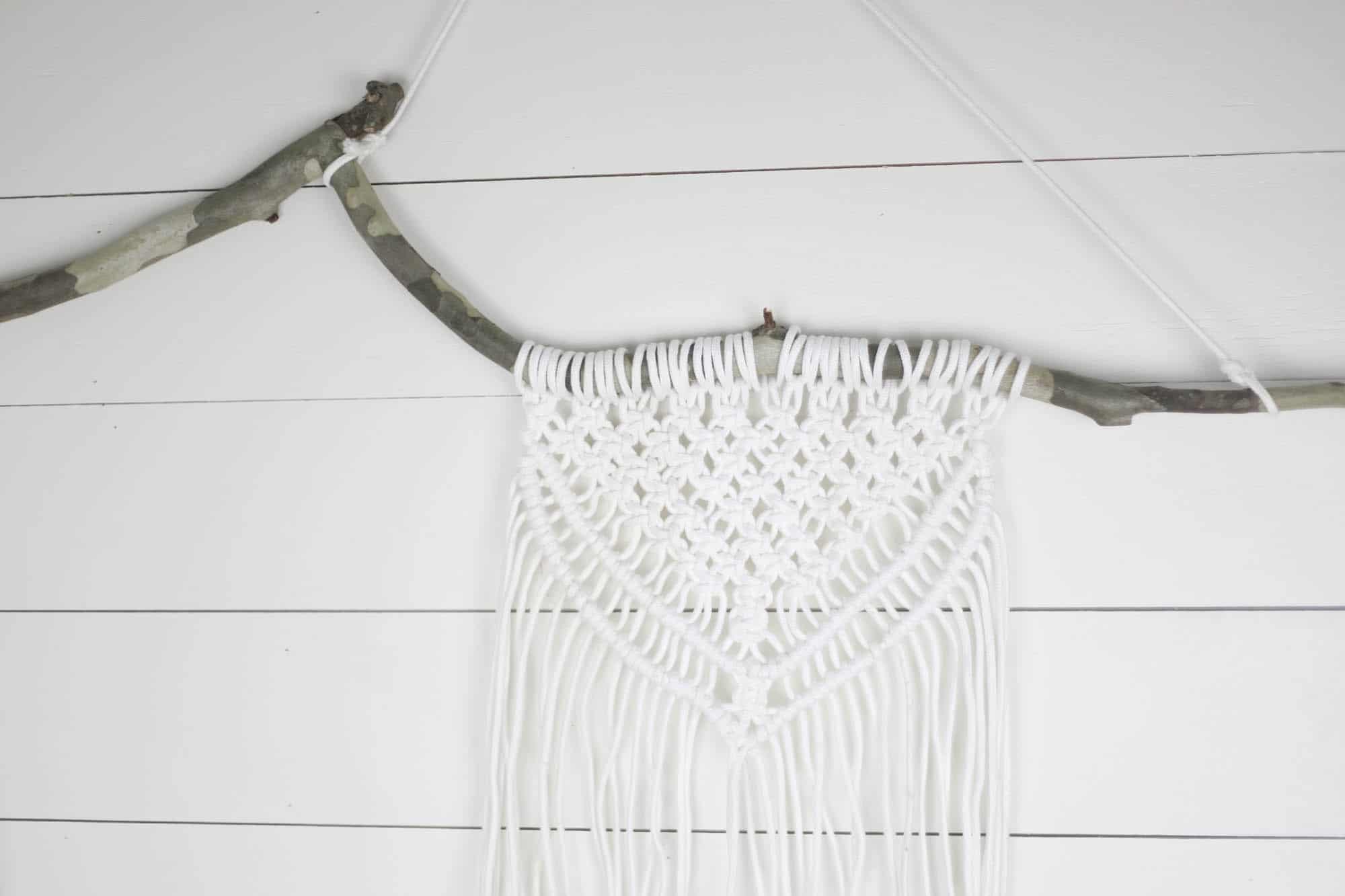 Macrame may look complicated. I promise you it really is so simple, even for beginners. I will walk you through it with this macrame wall hanging DIY tutorial.
We are working on doing a makeover in the girls room. I have done a few other DIY's for the space, including making them new duvet covers and fabric bunting. I really wanted to bring in something else for wall art.
Thats when it occurred to me that a macrame wall hanging would be perfect.
The supplies
Stick
Scissors
A tree branch, or drift wood, are excellent choices for the hanger. We used a sycamore branch for this project. I like the way the bark is peeling off in places. Also, the branch we chose is super sturdy.
For the macrame cord, I just grabbed some white clothesline from my local Walmart. We don't have a craft store in our area and I was anxious to get this project going. So, I settled for what we do have. A Walmart with clothesline!
The grand total for the cost of this project is approximately $9.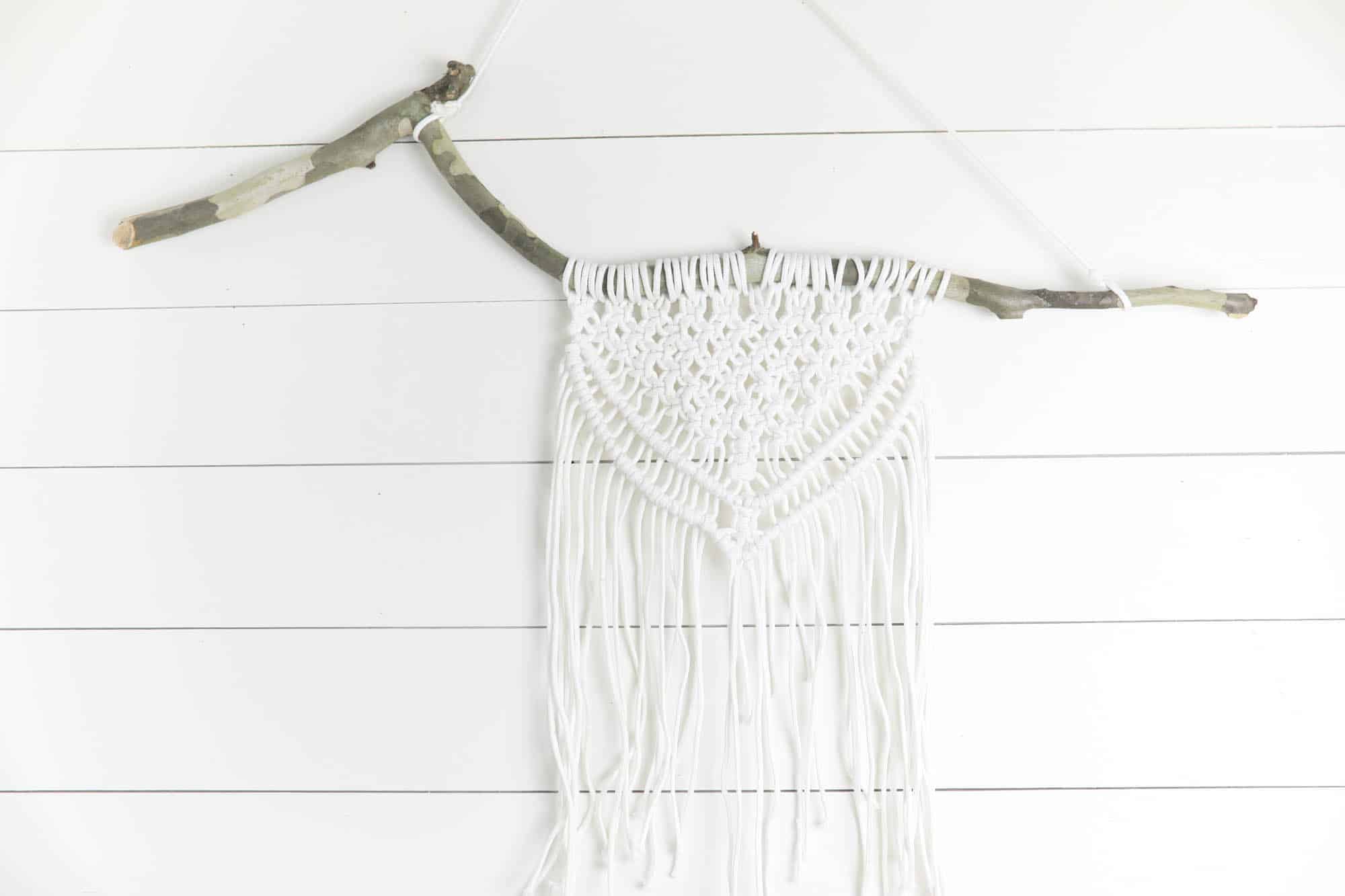 Macrame Wall Hanging DIY Tutorial
All you need to know to make this particular macrame wall hanging is three simple knots; the reverse larkshead knot, the square knot, and the half hitch knot.
Don't let those fancy names scare you away. The larkshead is nothing more than a loop used to secure the ropes to the stick. Easy Peasy. The square knot and half hitch aren't much more complicated than that.
I did a video tutorial for this macrame wall hanging tutorial DIY, just so you could see exactly how I made it.
Watch the Macrame Wall Hanging DIY Video Tutorial
The Process
I started by cutting 20 pieces of rope seven feet long.
Next, I secured the ropes to the sycamore branch with a reverse larkshead knot. Watch the video tutorial to see exactly what I'm talking about.
Since the ropes are folded in half to attach them to the branch, I ended up with 40 strings hanging down at three and a half feet long.
Next, I made a triangle using square knots.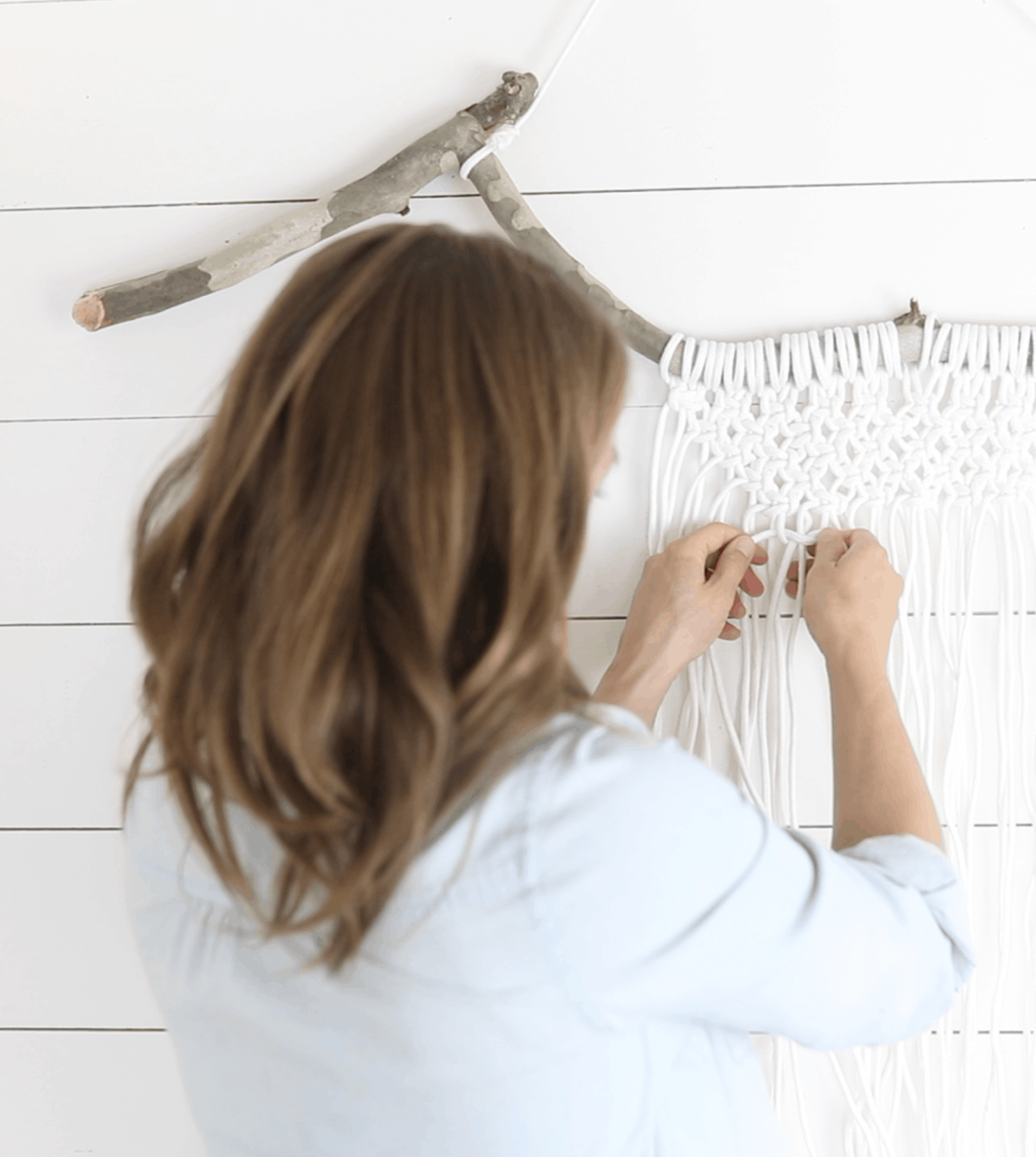 To do this, I made a whole row of square knots on the first row. On the second row, I left out two on each side, and then made square knots with the remaining 36 ropes. I continued to leave out two more on each side. So, on the third row, I left out four on each side, leaving me with 32 remaining ropes with which to make square knots.
I continued that on until I had only four ropes left in the middle to make the last square knot with. At the bottom of the triangle I made four square knots.
Next, I used the half hitch knot, pulled diagonally, to create the lines that run down along the triangle.
Since, all of this is very difficult to explain in text, I highly recommend watching the video. 😉
I promise this project is super simple. Even if you are a total beginner, you should give it a try!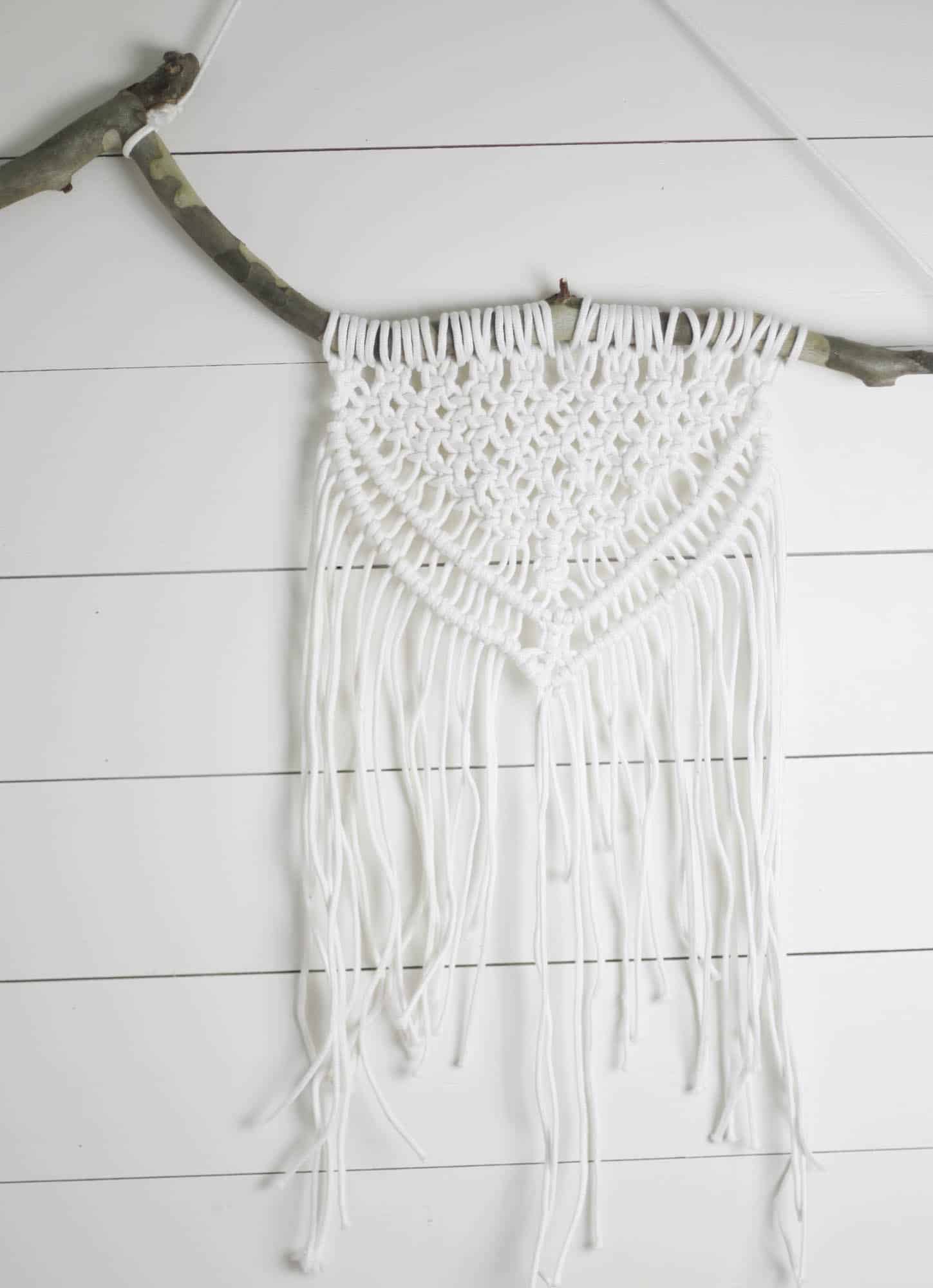 Stay up to date with all the projects in the farmhouse and get a free ebook
Pin it for later