Learn how to reupholster a chair with this video tutorial. Only a staple gun and hot glue is required.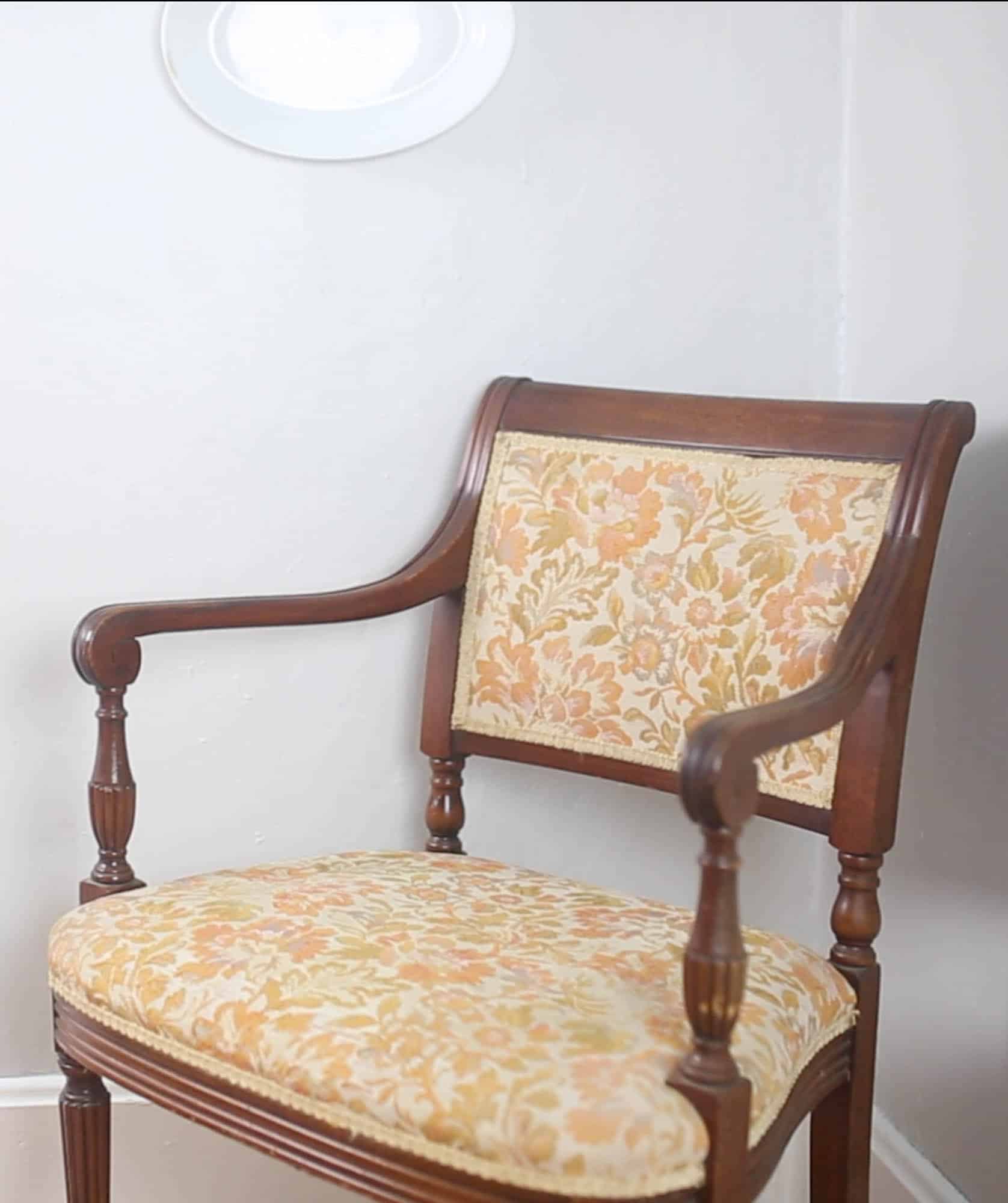 When you know how to reupholster a chair, paint furniture, or sew, it's like having a decorating magic wand in your back pocket.
Even when some part of a piece is ugly, if there is anything beautiful about it at all, you have the skills to bring out that beauty.
Any little fabric/color/pattern combination you can dream up, you can make in real life. I love that.
Learn how to reupholster a chair with this video tutorial
I found this little antique chair for $23 at my favorite local thrift shop last week. I did not hesitate to snag it up and throw it in the back of our van.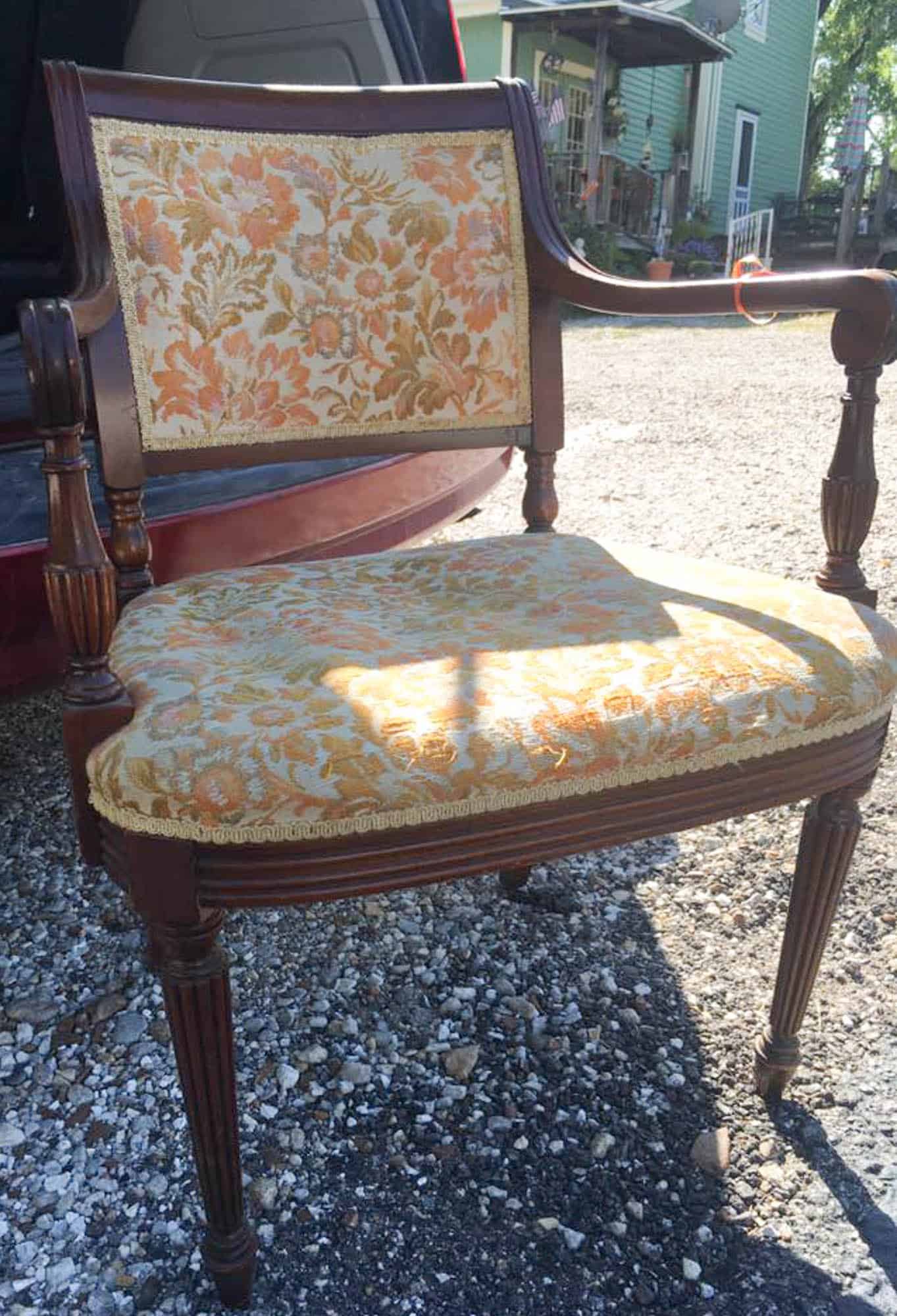 As fate would have it, I found two pieces of vintage ticking fabric for $4 the week before.
I do believe the two were most certainly meant to be together.
This project was very simple. No sewing required!
Supplies needed to reupholster a chair
Staple gun and staples
Hot glue gun and glue sticks
Fabric
Scissors
Needle nose pliers
The process to reupholster a chair
I started by removing the original fabric from the chair. I did this by pulling at the edges with a pair of needle nose pliers.
Next, I added a little extra cushion to the seat.
Antique chairs are usually worn, and less comfortable than they once were. To remedy this, add batting to the seat of the chair.
I wanted to get this project done ASAP, so I improvised and used stuffing and fleece instead of the batting. You can watch how I did this on the video.
Next, I used the original fabric pieces as patterns to cut new pieces from my vintage ticking stripe fabric.
I stapled the new fabric on. I used the original fabric as my guide to determine how to fold it around the arms. Watch the video above for more specifics on this.
Finally I hot glued the trim on in all the places it originally was.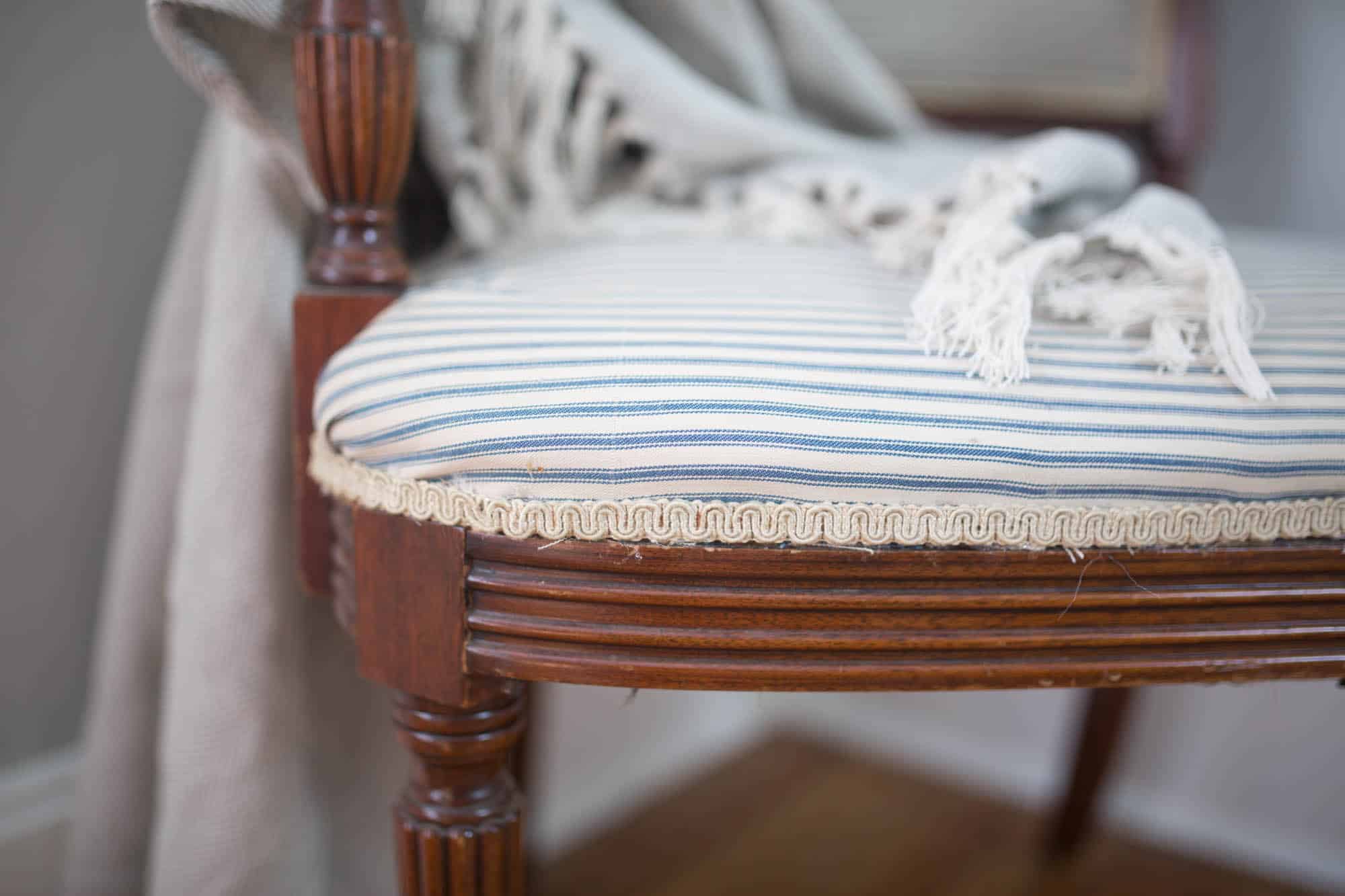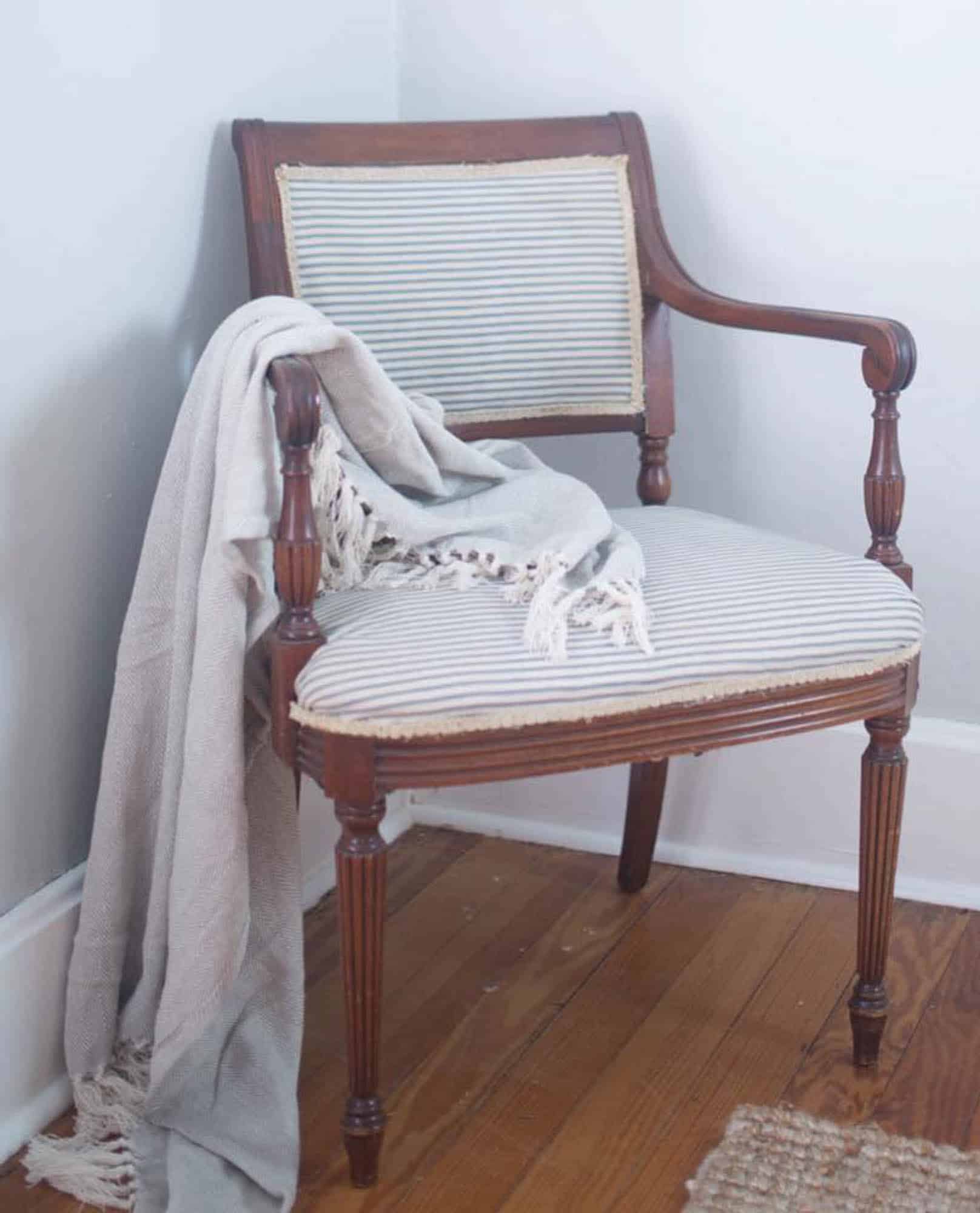 All Finished!
The whole process was super simple and took less than two hours from start to finish.
I think it made a pretty dramatic difference. Now, the chair fits right in here at the farmhouse.
I hope I have given you the confidence you need to reupholster a chair.
Thank you so much for stopping by the farmhouse!
Pin it for later: