Tour our farmhouse thanksgiving decor. Pumpkins, fresh eucalyptus, grain sack and neutral colors are the theme this year on our farmhouse table.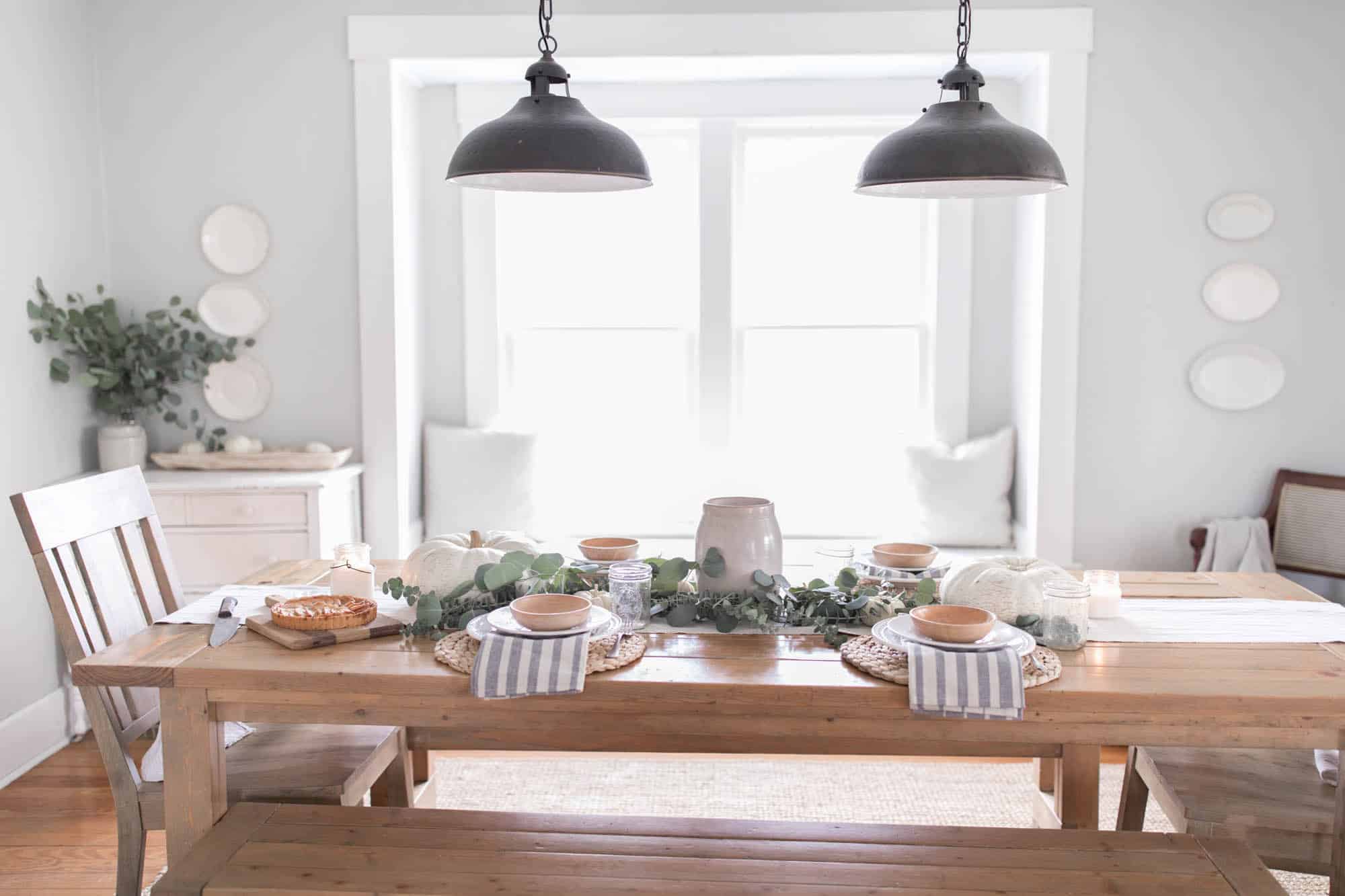 Our farmhouse Thanksgiving table decor is full of simple and natural elements this season.
We don't actually a host a huge Thanksgiving feast here at the farmhouse. That is one of the amazing benefits of, neither my husband or I, ever moving more than a 20 mile radius of where we were born, our entire lives.
Family from both sides aren't more than a 15 minute drive in either direction. In fact, our biggest problem on holidays is trying to make it to all the family functions available to us on both sides. A wonderful problem indeed.
Still I love playing around with seasonal decor in our farmhouse dining room. The big old handmade table, that my husband and his grandpa built together, just begs for a photo shoot once a season.
Farmhouse Thanksgiving Table Decor Decorate With me Video
I teamed up with two of my amazing bloggers who shared their Thanksgiving table decor also. Read all the way to the end to get the links to their homes.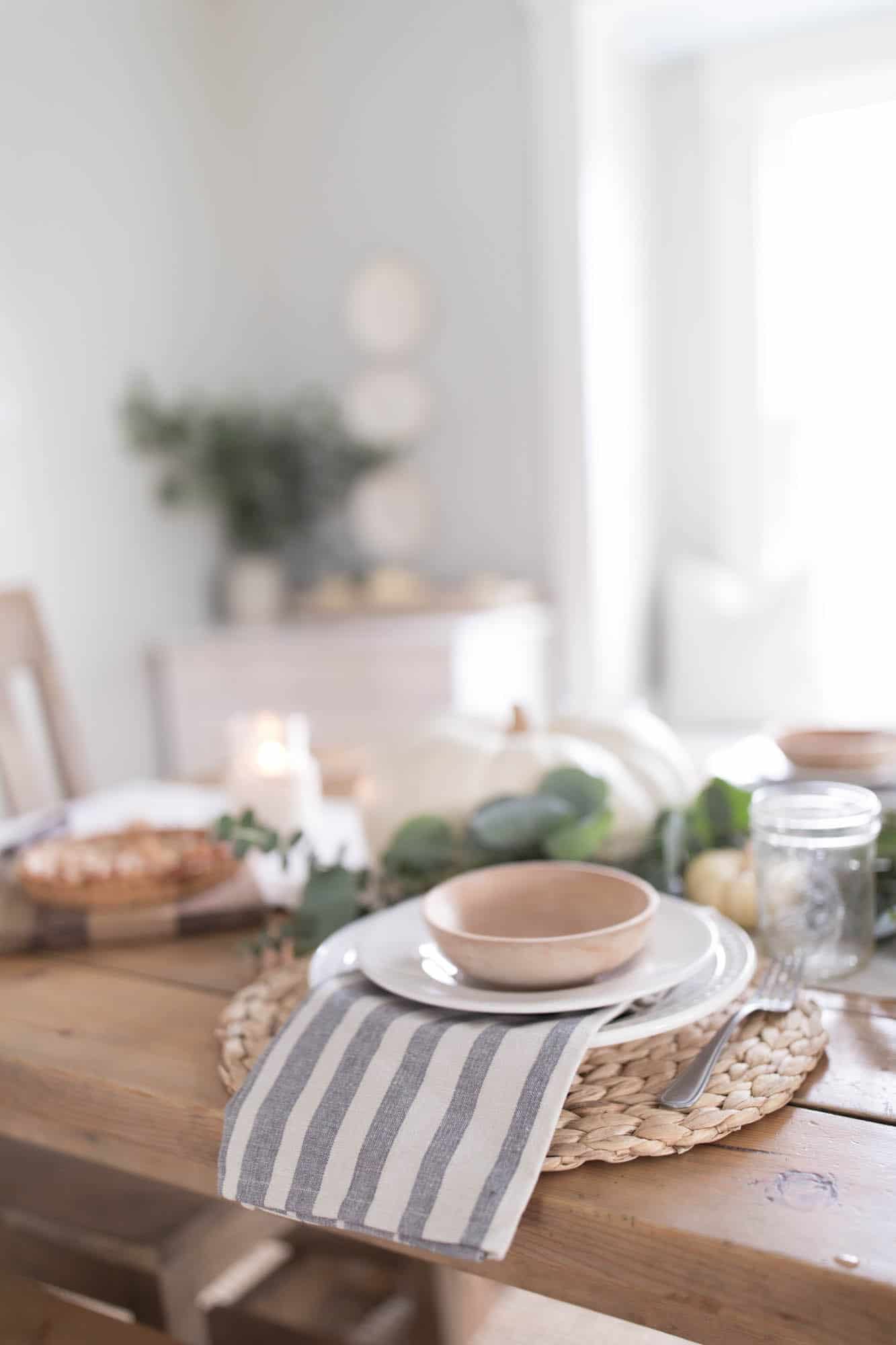 Farmhouse Thanksgiving Table Decor
I brought in the only pumpkins we had left from the fall home tour. The delicious jarrahdales and pie pumpkins already made their way into pumpkin smoothies, stir fries, quiche and pumpkin pancakes. Read all about that HERE.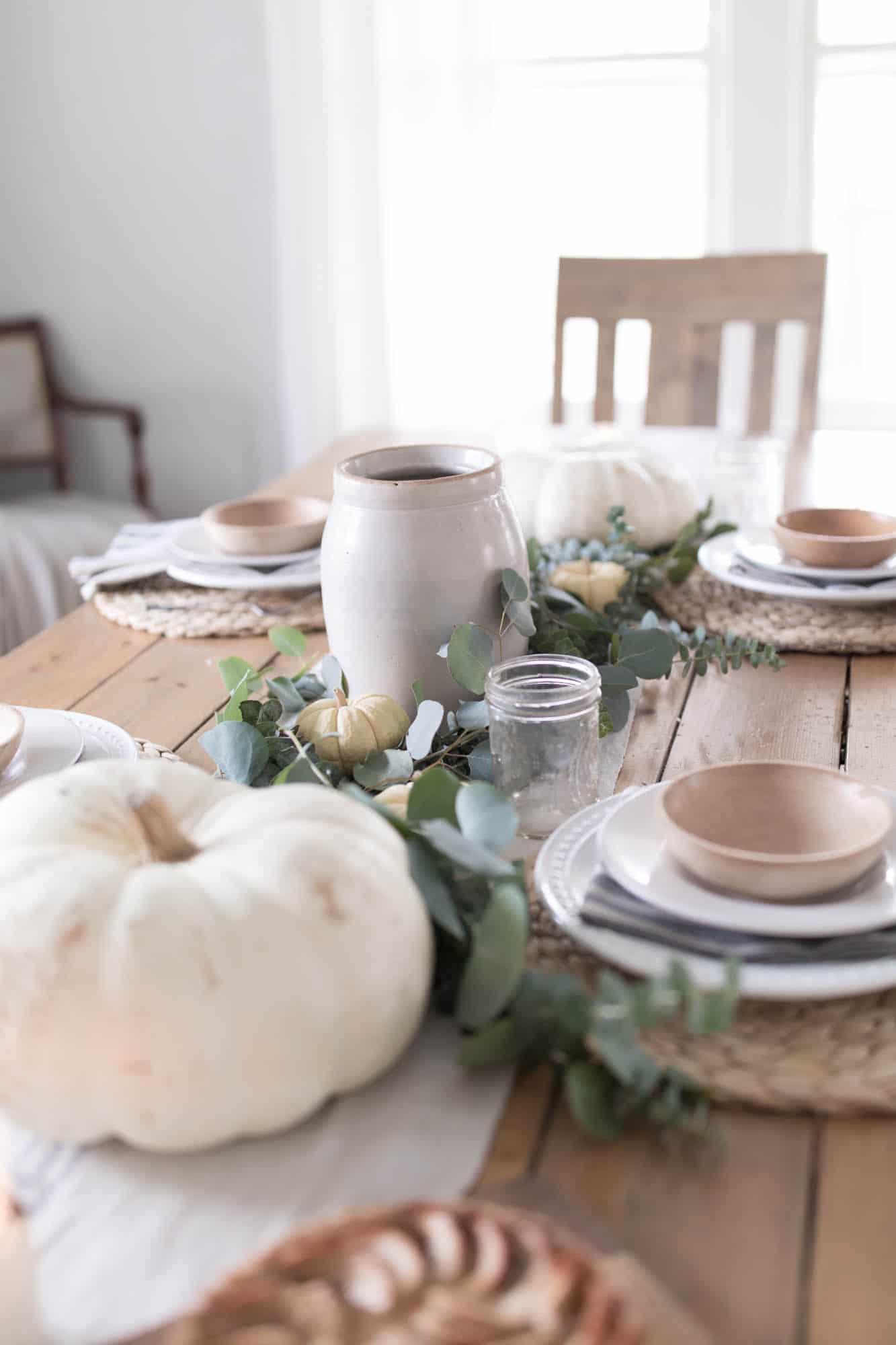 Fresh eucalyptus that I scored for an excellent price at Trader Joe's adds in the natural green color I love so much.
I have been eyeing the hyacinth placemats from World Market for quite a while now. I finally snagged some up. They add beautiful natural texture to my farmhouse thanksgiving table.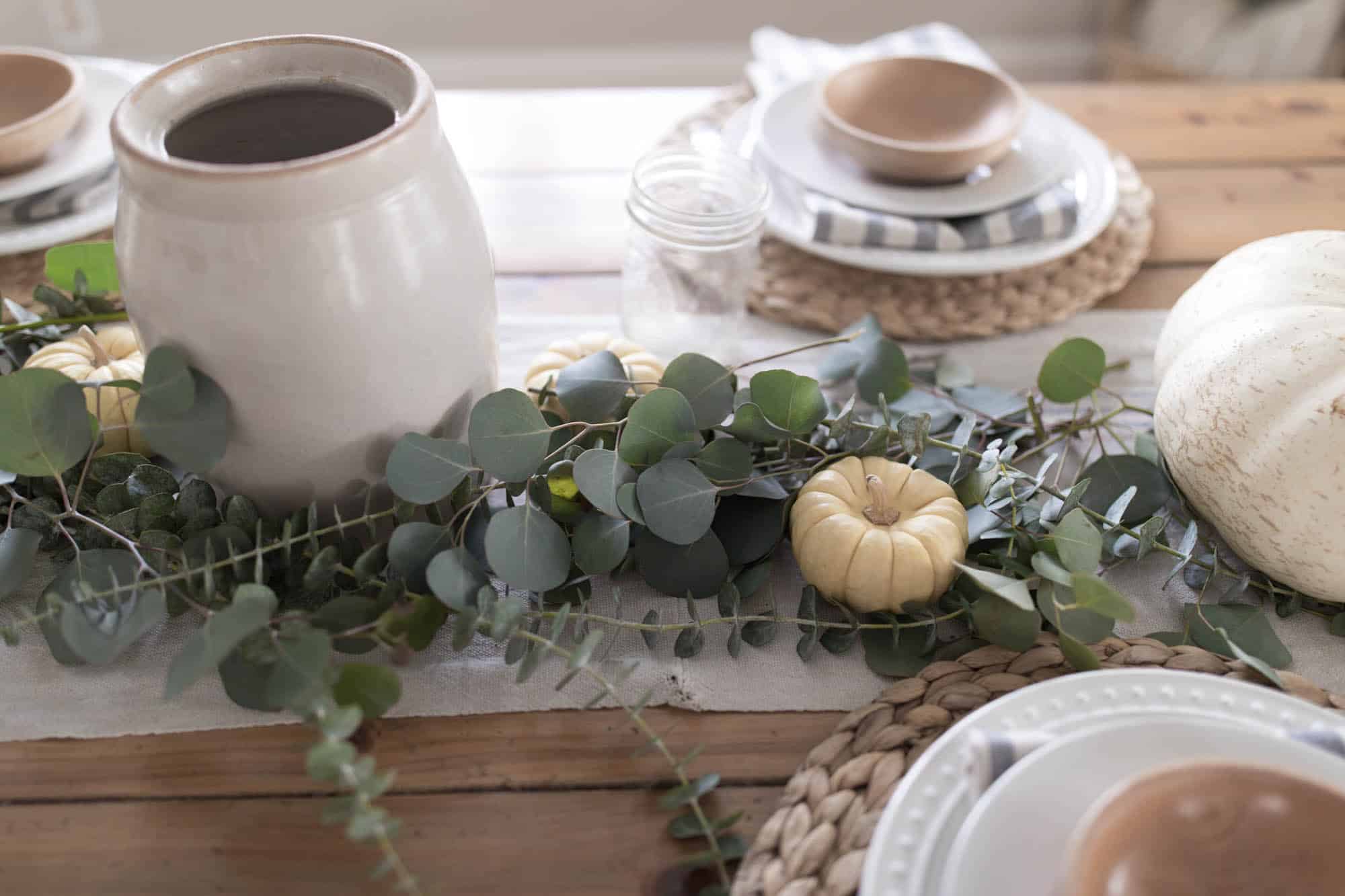 And because I apparently never tire of the color blue, I added in these striped linen tea towels.
White candles bring in an element of cozy.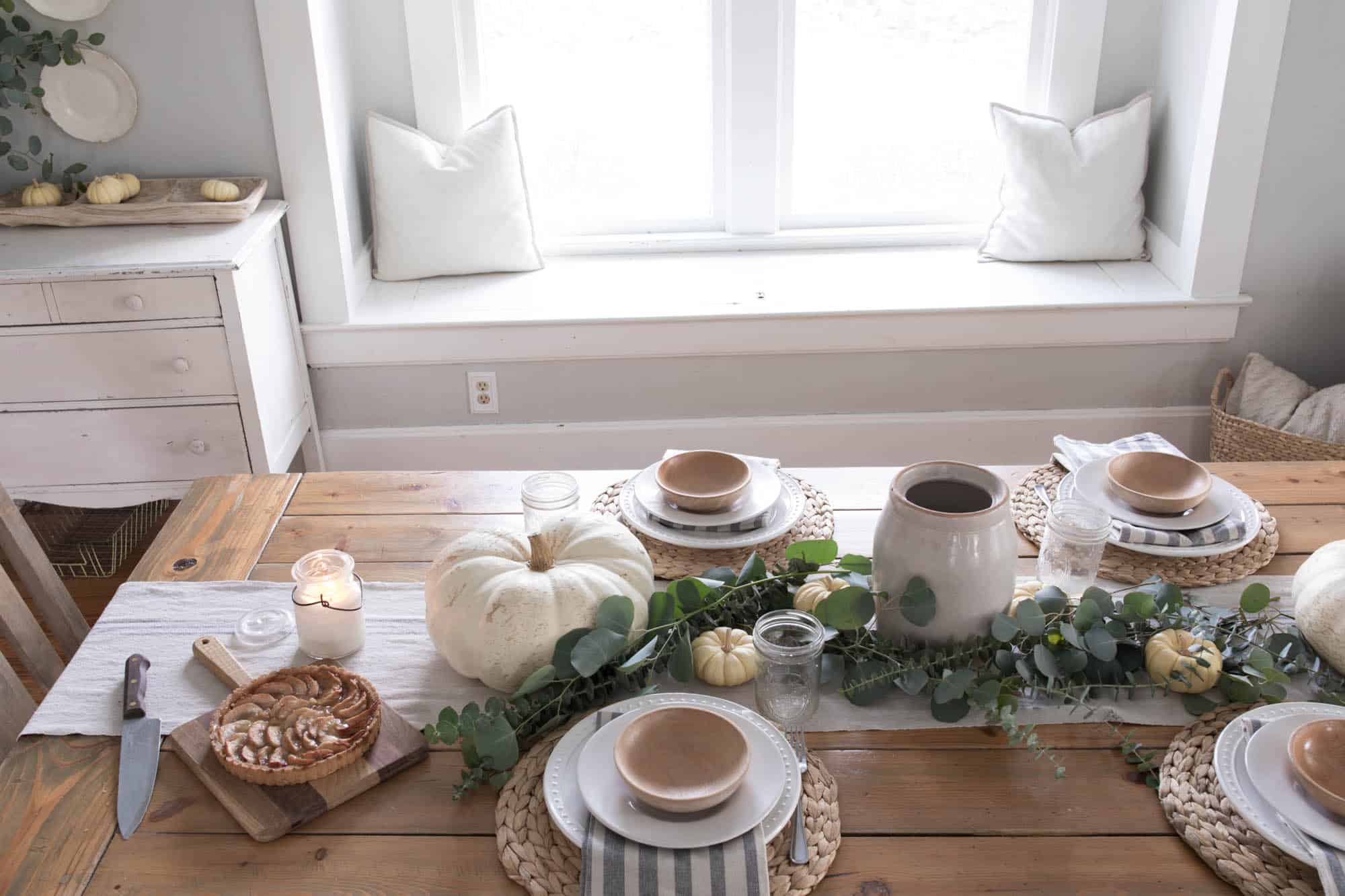 The whole centerpiece sits on a simple grain sack table runner that I made with fabric from the shop.
In keeping with our usual laid back drinkware, I brought in the wide mouth pint mason jars that we always use.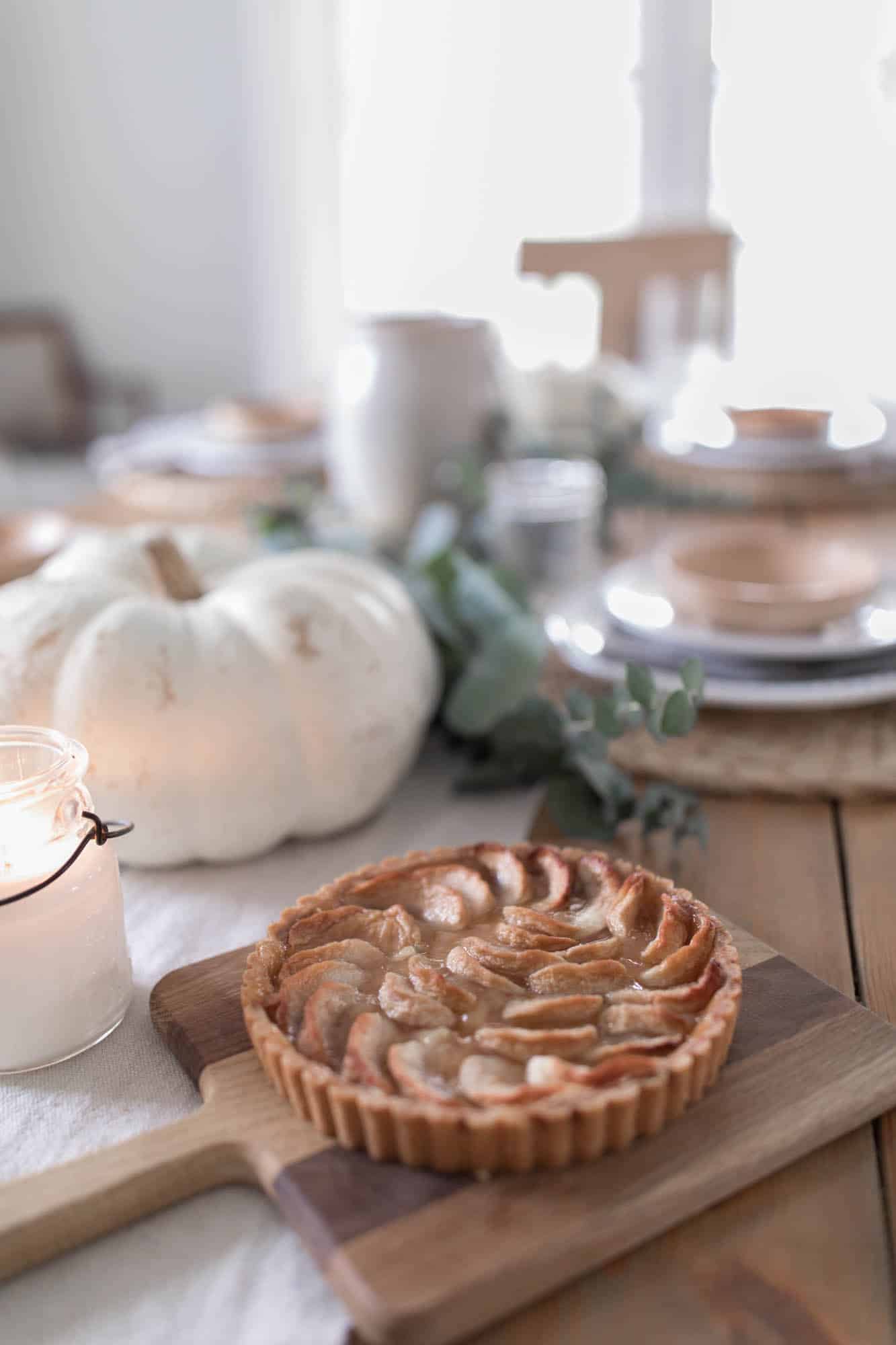 We just added these Wood Farmhouse Side Chairs to our farmhouse table. We have only ever used the benches that my husband built, but I thought it was time to add a few chairs to the ends. More seating and a better place to put booster seats. Just keepin' it real with almost five little kiddos living in the farmhouse.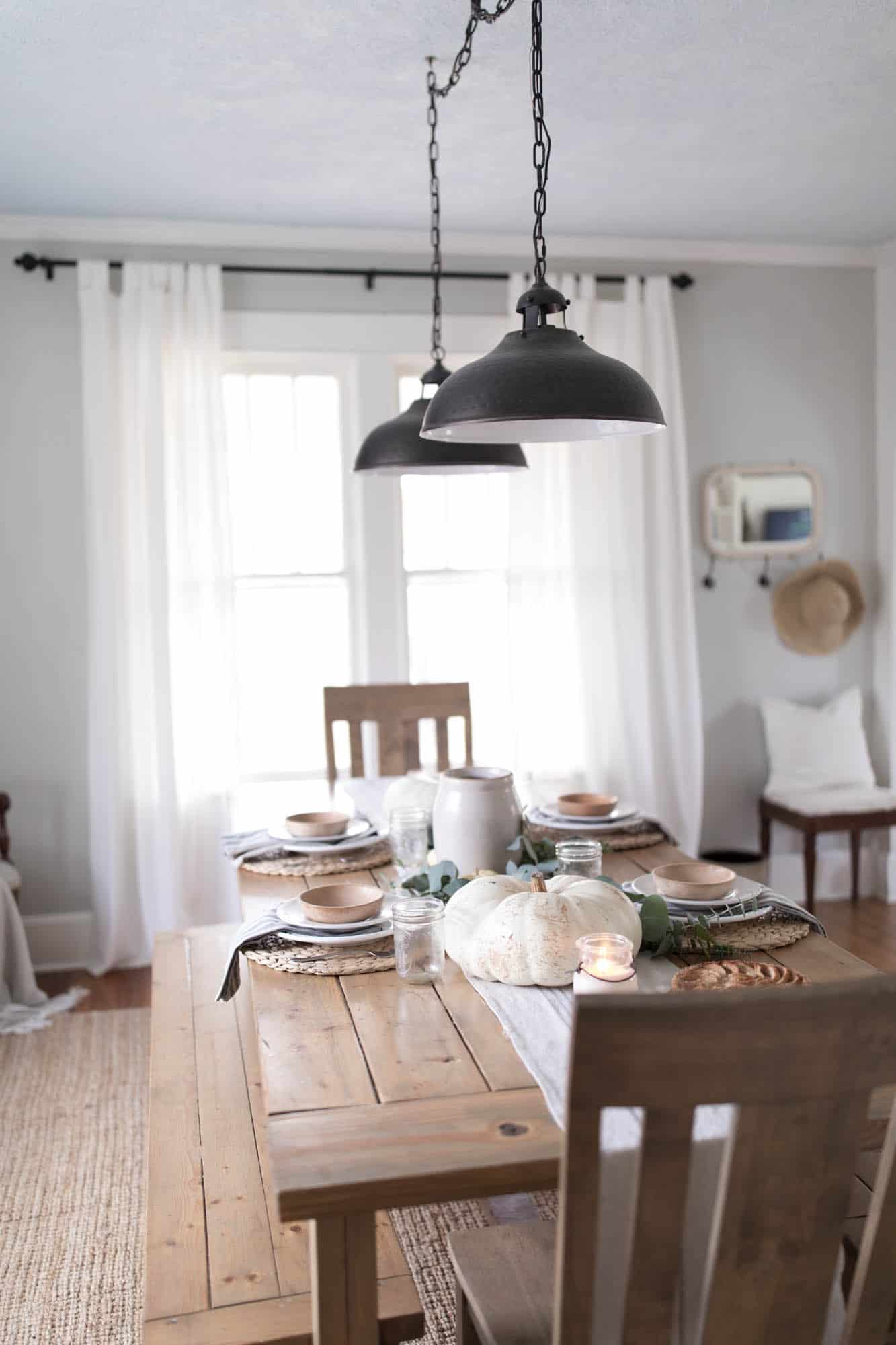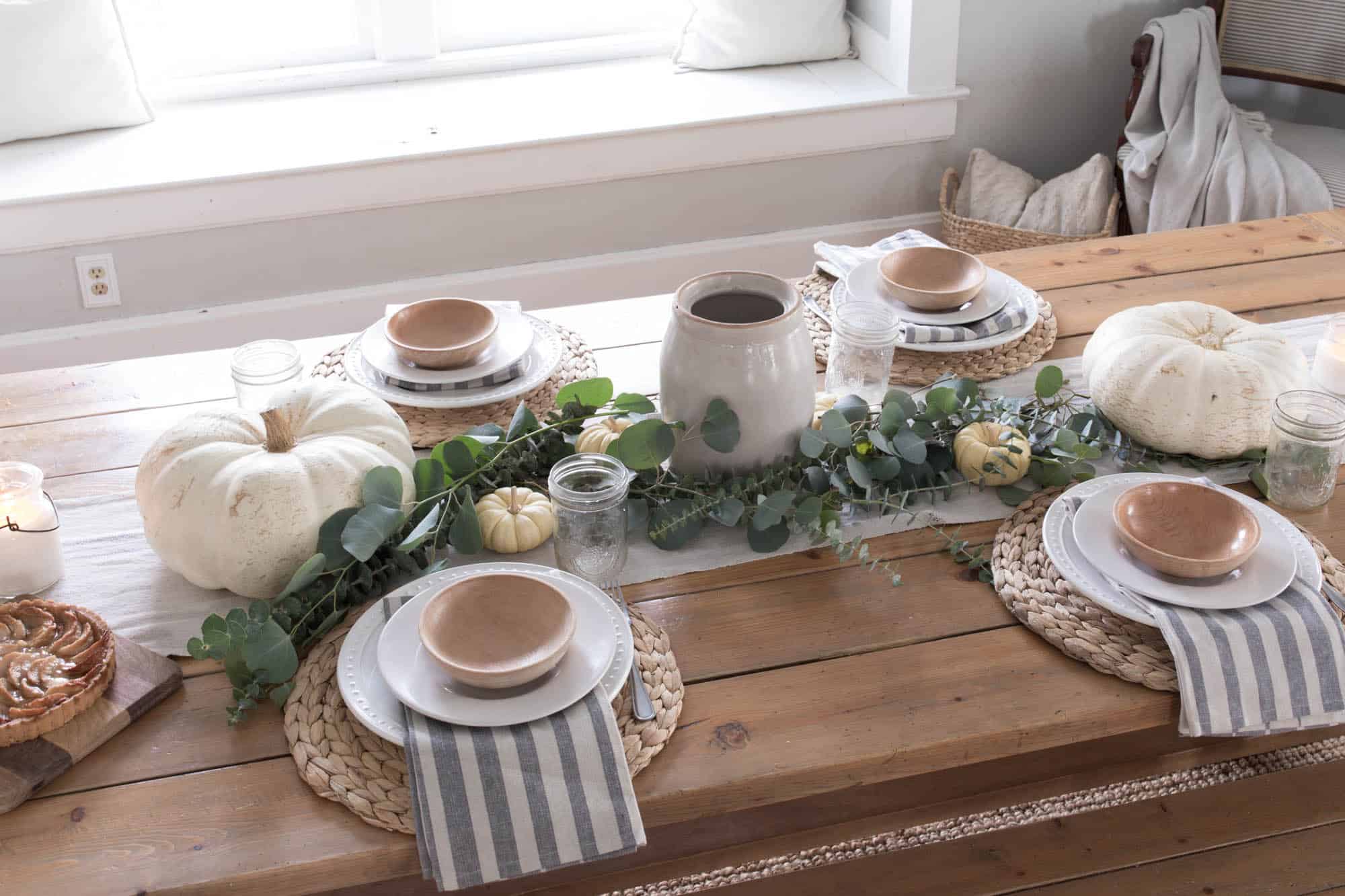 Shop farmhouse Thanksgiving table decor

Thank you so much for stopping by the farmhouse!
PIN it for later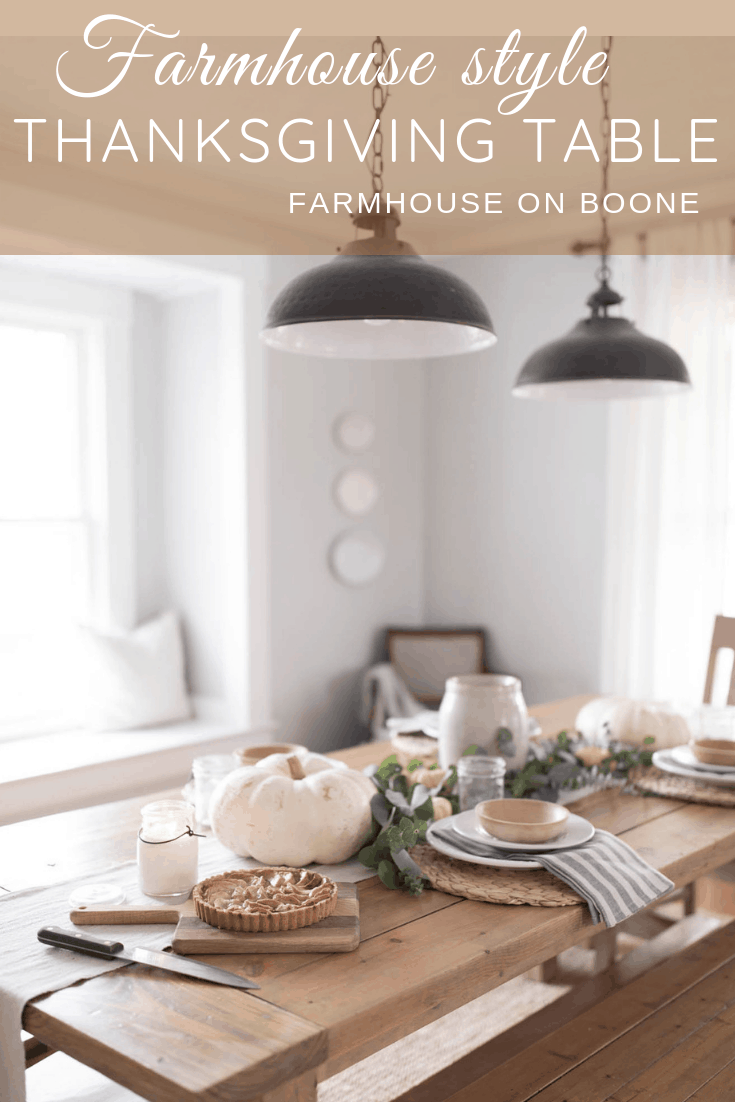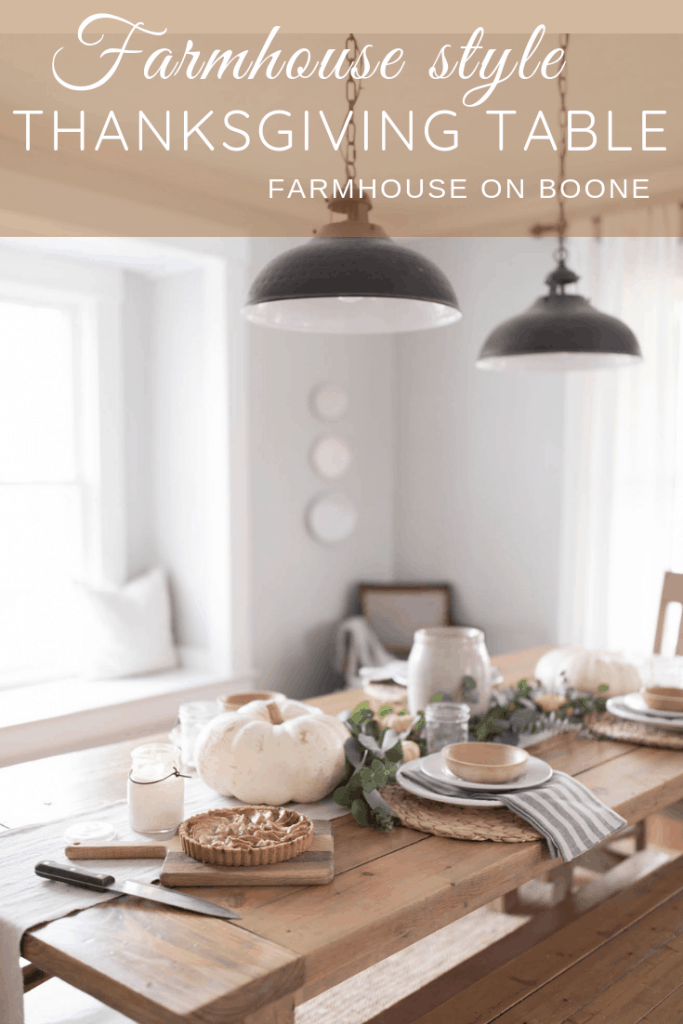 Now go get some more Thanksgiving table decor inspiration:
Little Glass Jar
Sincerely, Marie Designs