Everything really came together for the purchase of this home, in a way that made it feel totally meant to be. I have been thinking about this post for a few months now, not sure what all I could add to the list at the time. Here we are, on the other side of this whole house selling and buying business and I just see God's hand in it all. Read on to find our four miracles when buying our new farmhouse.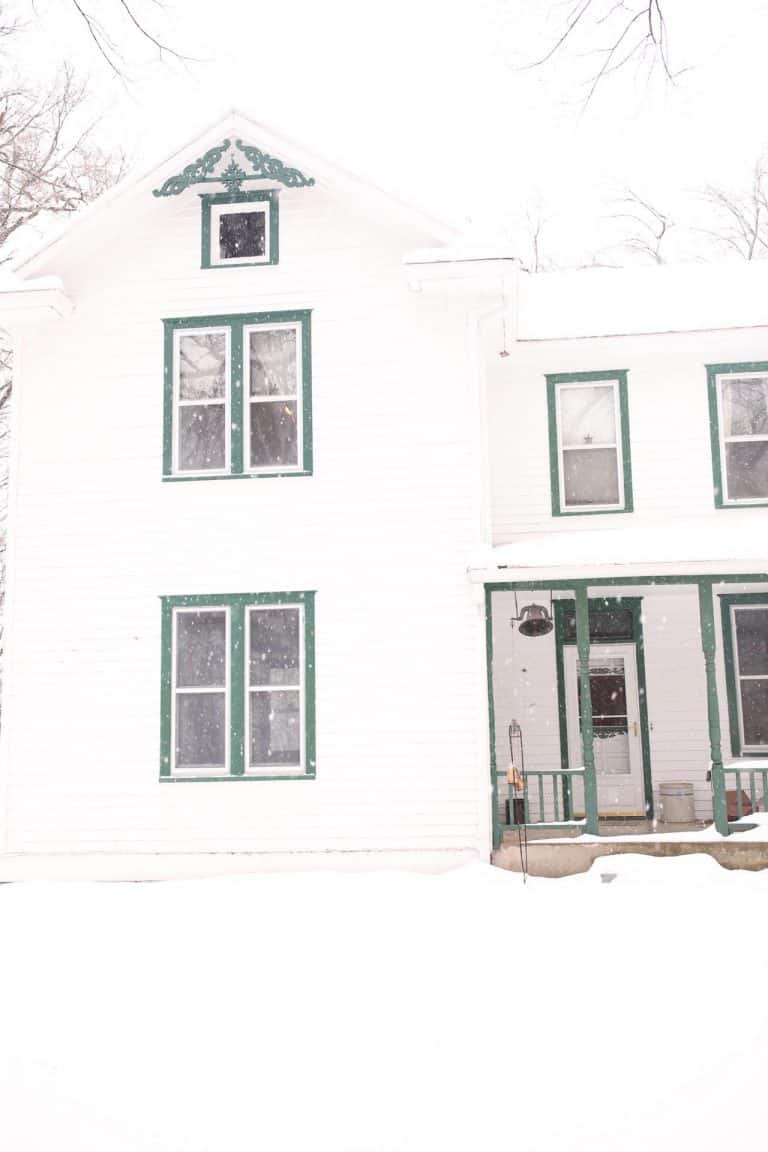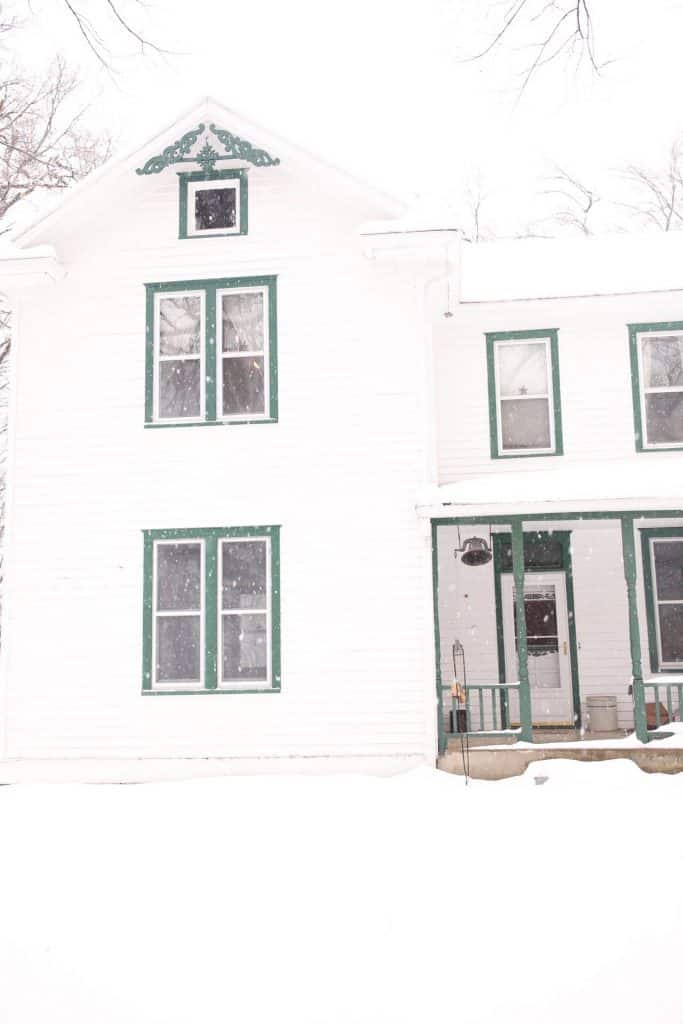 Last week I finally gave you all the grand tour of our new little homestead and farmhouse.
It is a 19th century folk victorian farmhouse on 7 acres, with a turn of the century barn, silo and two little cottages. We're excited about the place, to say the least.
We have so many plans for our new farmhouse
In my mind, it has gorgeous heart pine floors, white trim, soft neutrals on the wall, a garden with neatly organized raised beds, a dairy cow roaming and grazing….need I go on?
The plans are many, but you know what came in and spoiled the fun?! A foot of snow!
Sure, it paints our new homestead the purest shade of dreamy white, but it also delayed the installation of our wifi and hardwood floor guys.
This means we won't actually take a single one of our possessions off of the 26′ horse trailer in the driveway, for another week! It also means that I will only update this blog of mine when my husband can take all the kids, while I sit at a coffee shop with free wifi.
Currently we are living at my grandpa's old house. It might not have internet, or enough rooms for the kids, BUT it is warm and has a washer, soooo I will not complain.
I have never dreamt of spring more in my life.
There will be more updates later this week, but for now let's talk about miracles.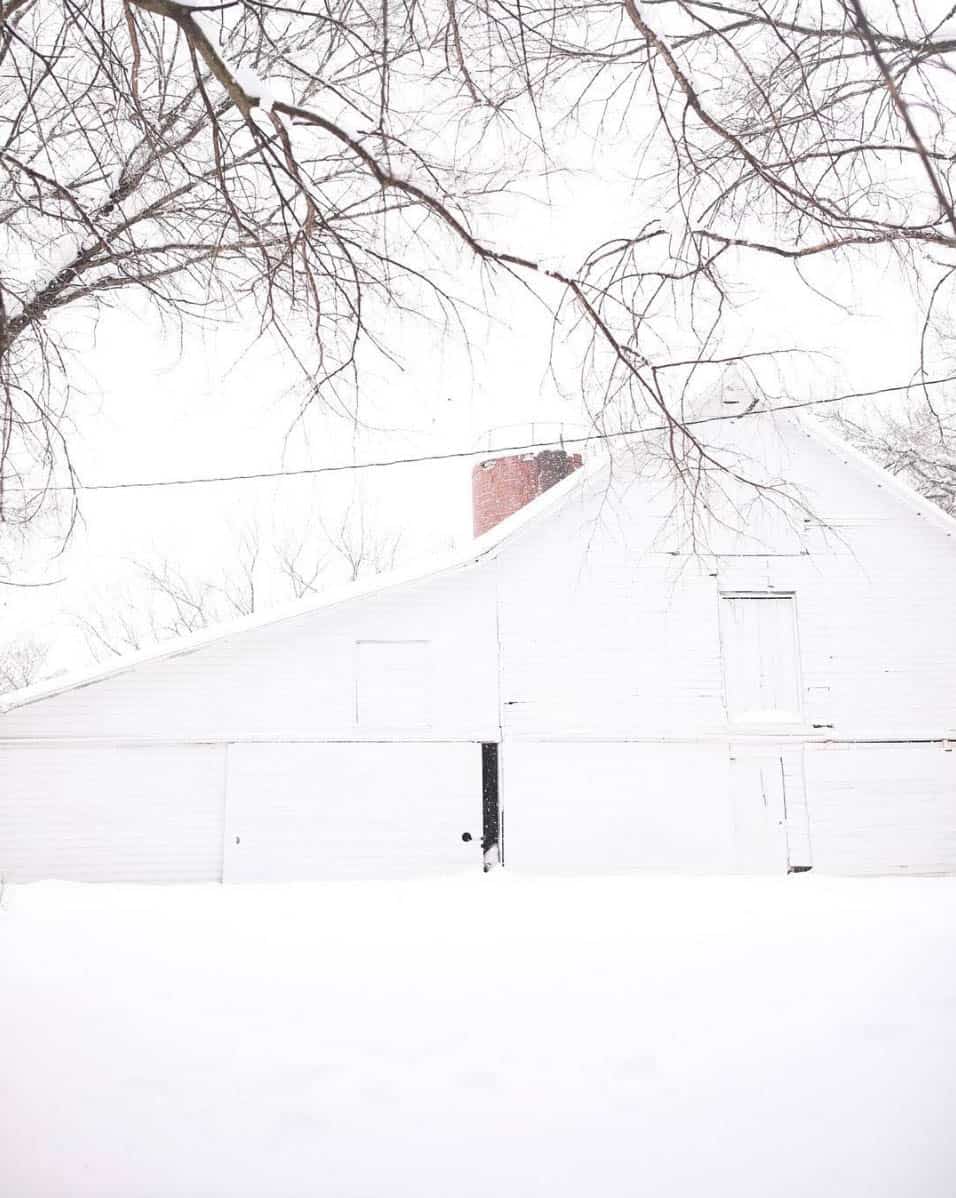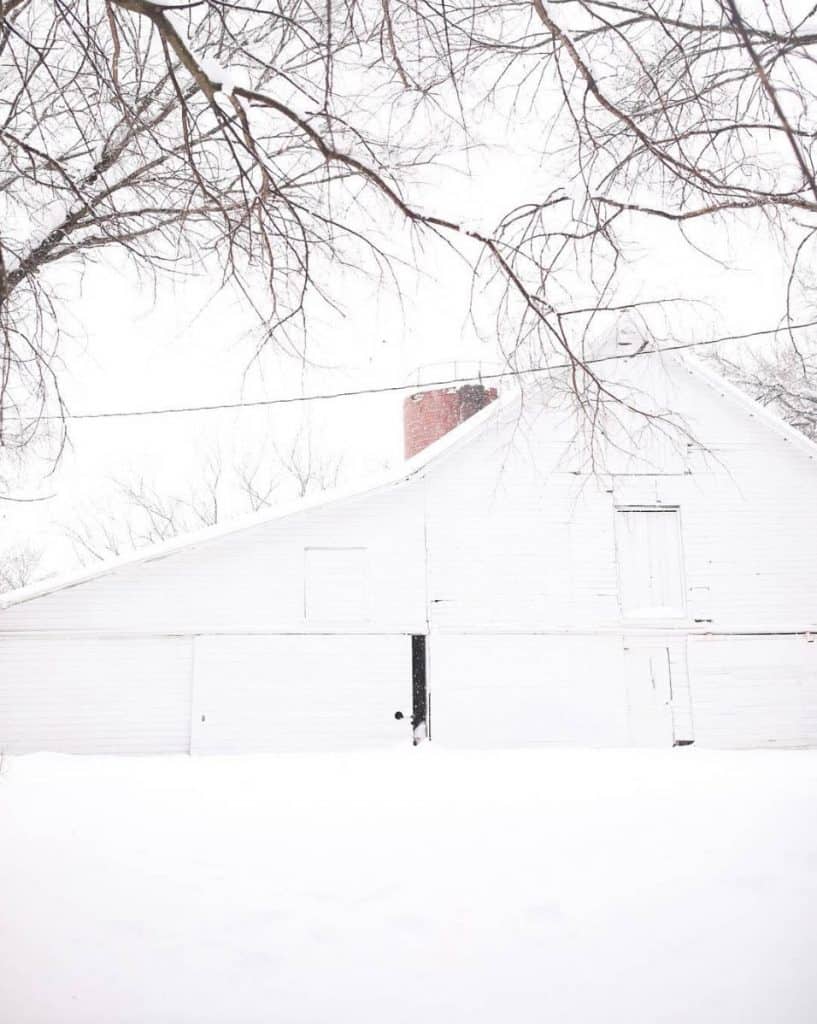 Four Miracles when Buying our new Farmhouse video
Four Miracles when Buying our new Farmhouse
Everything really came together for the purchase of this home, in a way that made it feel totally meant to be. I have been thinking about this post for a few months now, not sure what all I could add to the list at the time. Here we are, on the other side of this whole house selling and buying business and I just see God's hand in it all.
Miracle #1 All CASH, baby!
We were able to pay cash for this place.
Oh, how I prayed for this one!
We paid off our last farmhouse in less than 5 years, and have been living comfortable debt and mortgage free for the last 5. It has been so gloriously freeing to know that you don't owe anyone anything.
The last few years I have been growing quite discontent with town living. I wanted SO BADLY to move to acreage and get a little homestead going. Growing up, I was a country kid, and my heart's desire is for our 5 kids to do the same.
I tried rushing back into debt on more than one occasion, and my husband tried to talk me out of it. Once we put an offer on a place with 10 acres and a barn. It was in our price range, if you count having a mortgage as "in the price range", but we couldn't pay cash for it.
Long story short, they took another offer and we didn't get it.
I was always showing my husband places on realtor.com that we could have "afforded" with a little debt. My husband, always the voice of reason, shook his head.
When we found this place, we both agreed that it was amazing and perfect for our family. Again, the price was a little out of reach.
We would have to sell our house to even come close to being able to afford it. There were so many variables in play.
I had a blog course coming out that I thought would do well, but I wasn't sure just how much it would pay. We didn't know if we were asking too much for our home. We didn't know what kind offer the sellers would take.
To make the long story short, the numbers lined up so that it wasn't even close. We are even going to be able to hire someone to refinish the hardwoods and paint the whole interior.
I am so thankful everything worked out this way, so my husband and I can go on with simple debt free living.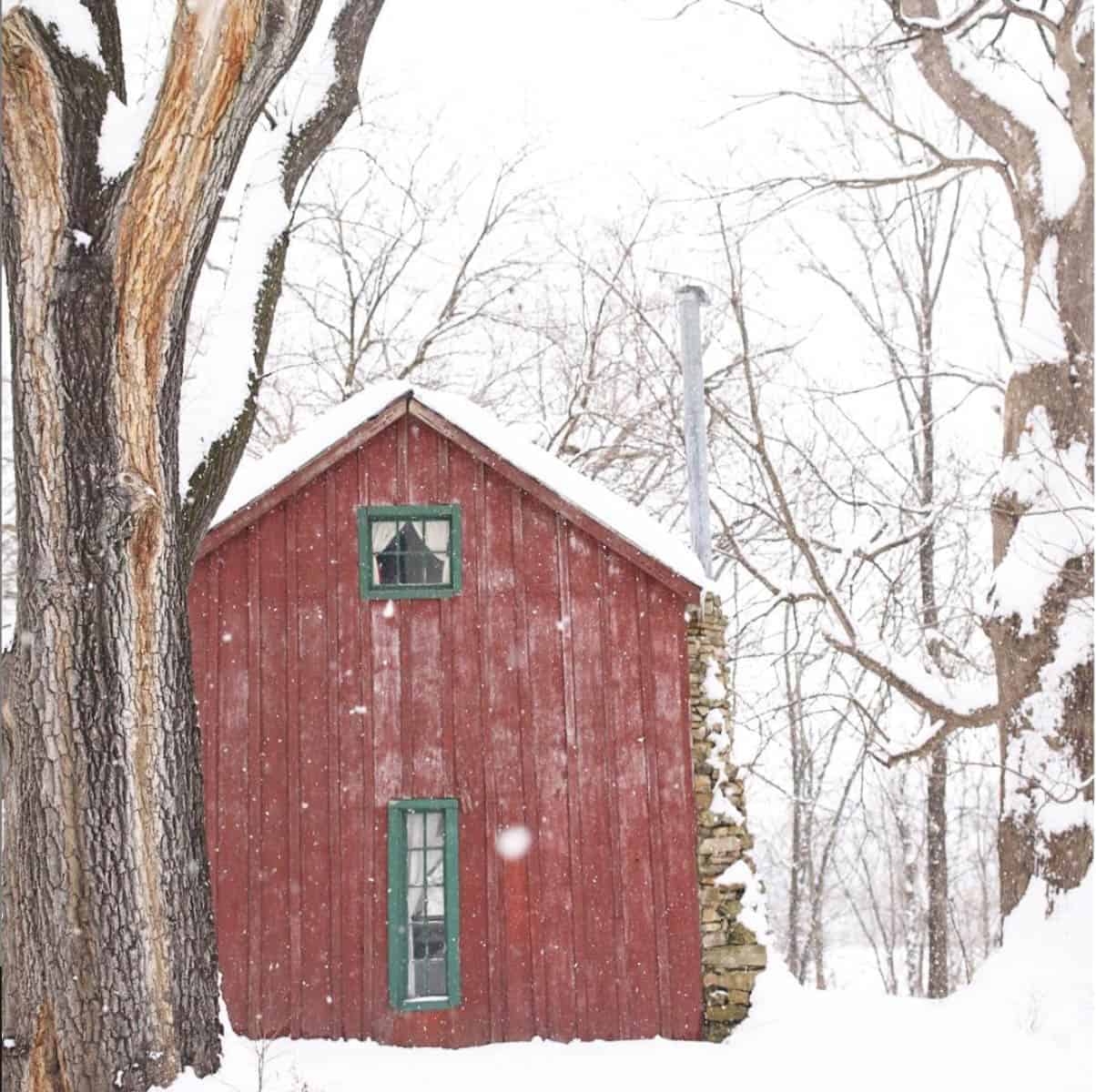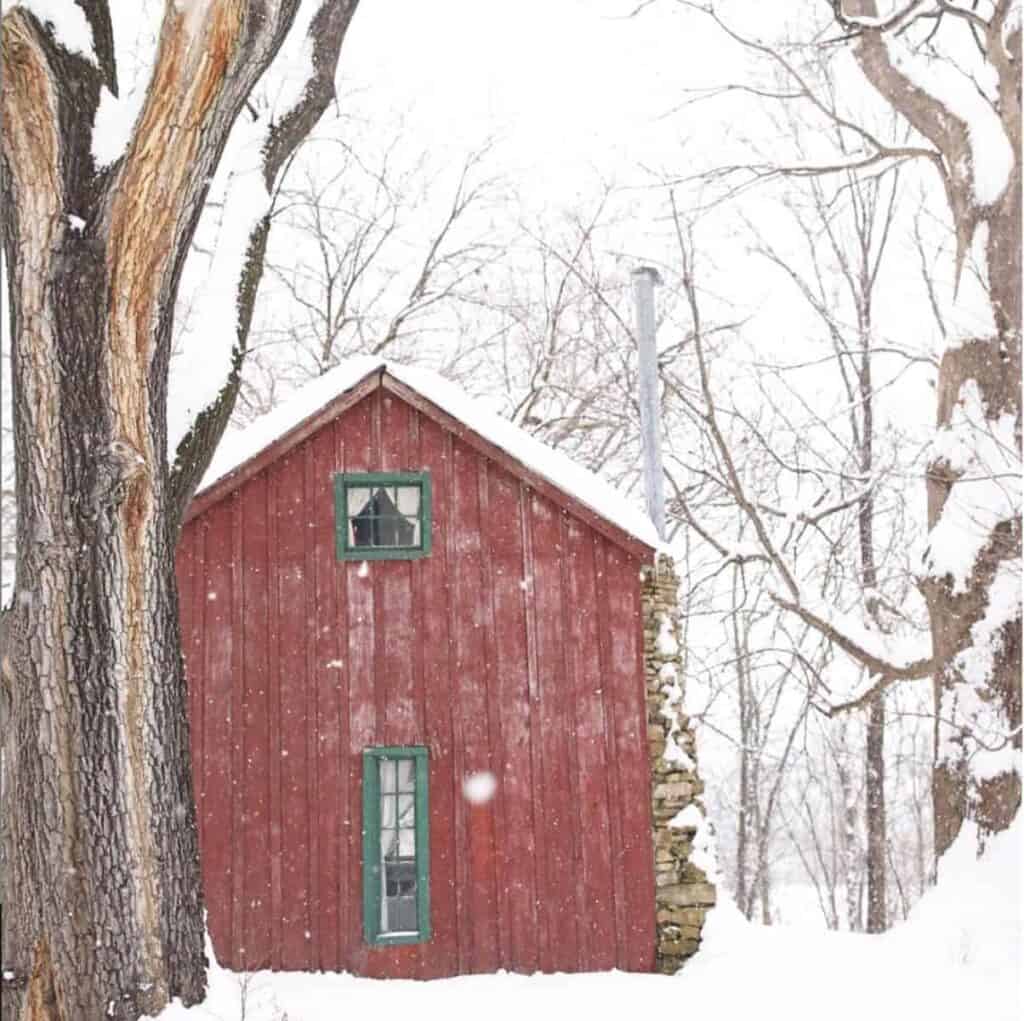 Miracle #2 Neighbors
This one is just something that happened a few weeks before closing.
We have THE BEST neighbors. Helpful, understanding, never intrusive/in your face…just good friends. Obviously, that makes leaving difficult.
I was worried about who would buy the house, because they would obviously be our neighbors new neighbors.
The other day I was talking to my neighbor and I mentioned who was under contract to buy our house. Would you believe they already knew each other?! It was such an unexpected blessing!
We actually had two offers on our home on the same day, and I am so thankful we ended up going with who we did.
Miracle #3 "On Boone"
This is one of those "if I had a dollar moments". I would be RICH for every time someone asked me if we were going to change the blog name because of the new farmhouse.
Honestly, even if Boone had nothing to do with the location I would never change the name. I have already built up so much brand recognition, search-ability, social media, etc it would be a terrible move.
BUT, there is a beautifully miraculous reason why the name still applies to our new location. It was actually a local that brought this up to me before I familiarized myself with the area.
I couldn't believe it!
If you think I am being a tad vague on this one, that's because I am. I named my blog before I knew how wide my audience would grow. Going back, naming a blog after a street name is not the best move. So, to tell this whole story would be irresponsible, but is definitely a fun fact for my family and friends to enjoy.
We will always be, and for good reason, Farmhouse on Boone!
Miracle #4 The lady at the park
This is something I actually just remembered recently. One day my family was out doing one of our "Saturday adventure days". This is just where we go out for the entire day and explore little towns, parks, restaurants and antique shops in nearby towns. We usually hit up places in about a one hour radius of our hometown.
One particular day we stumbled upon a really fun park in a small little town.
There was a large homeschooling family there, and a baby-wearing mom.
A conversation started over the fact that one of their daughters had the same name as our daughter. It isn't the most common name, so when one extroverted, baby-wearing, homeschooling, Ruthie mom meets another, they chat.
I was telling her about our desire to move out of town and find a little piece of land and an old farmhouse. She very sweetly encouraged me saying, "I know God has a farmhouse and homestead all picked out for you. Just be patient and wait on the Lord."
That wasn't an exact quote, but it was something along those lines.
Back in October, after putting an offer on our now farmhouse, we were driving around exploring our new town.
Guess what we found?! The park! It was in our little town and we didn't even realize that's where we were.
On adventure days, we don't pay any attention to where we are exploring, so we hadn't put two and two together.
I thought back to the conversation I had with that lady, and it felt so meant to be.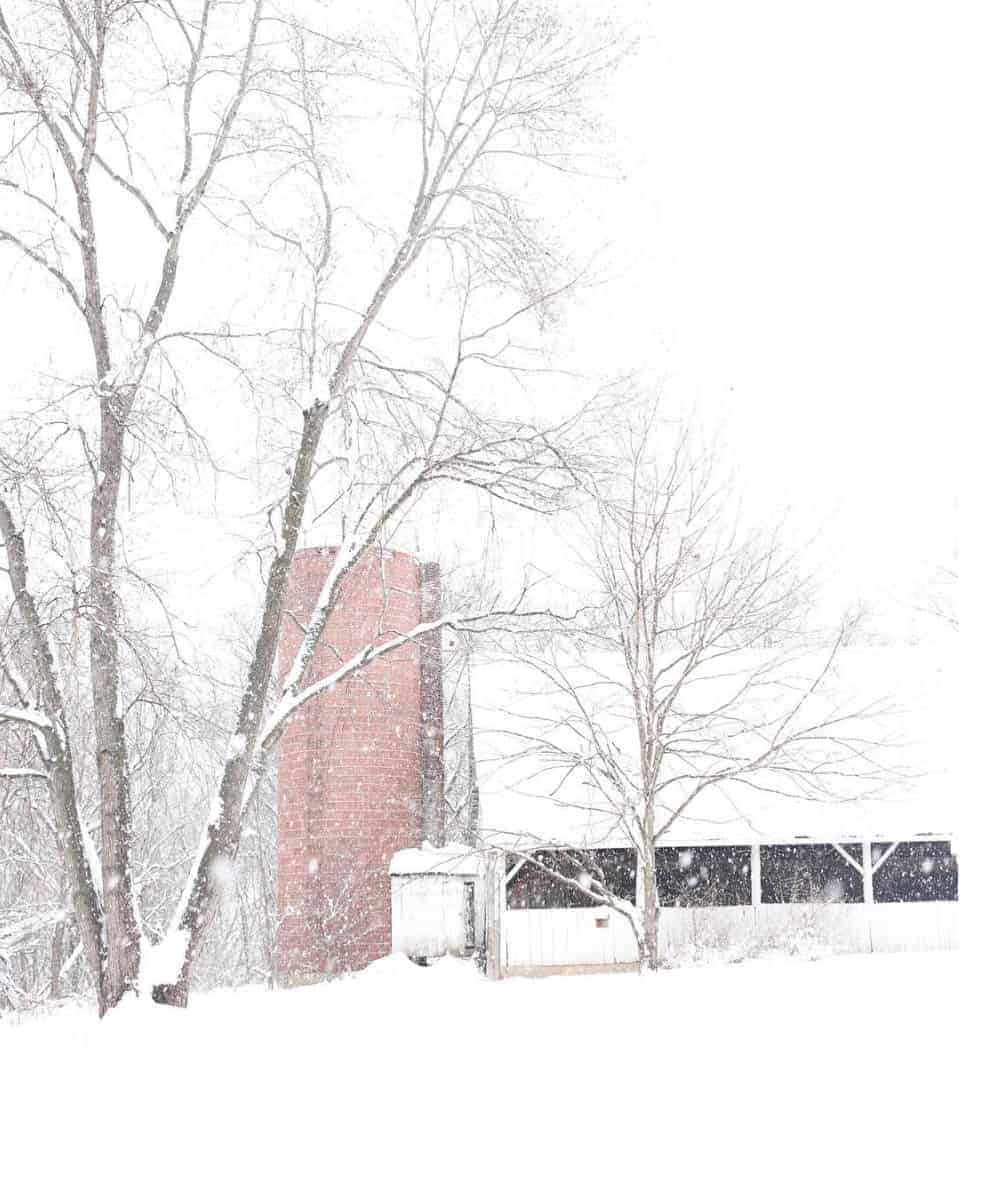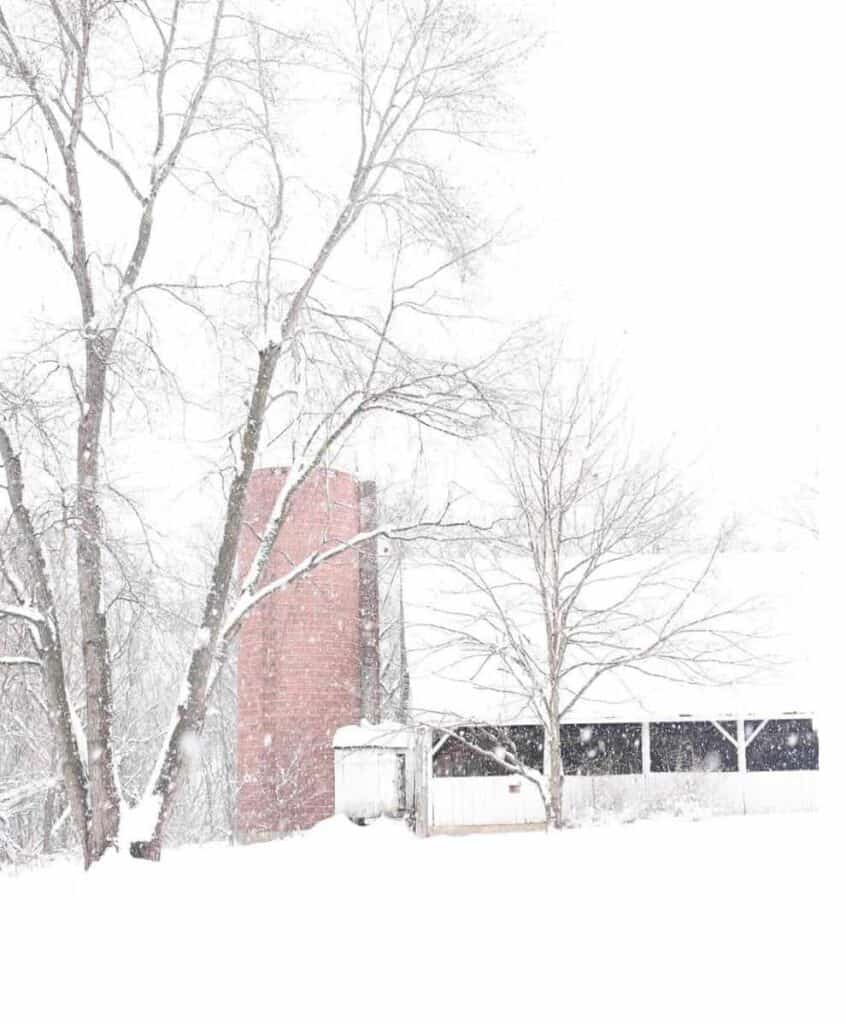 I plan to update you all later this week on the progress of the floors and when we will actually be in our house, so stay tuned for that!
Pin it for later