I created a garden themed table setting with fresh potted herbs and flowers. DIY paper pots and a drop cloth table runner add texture. I kept the colors neutral.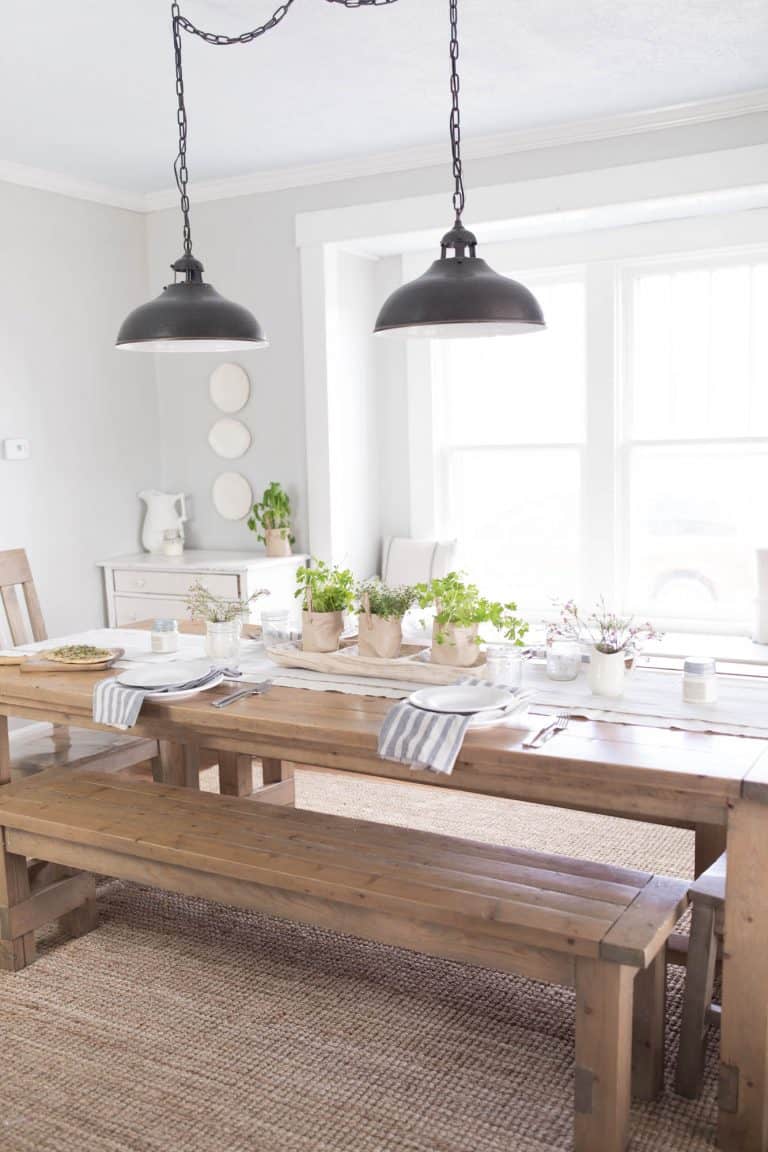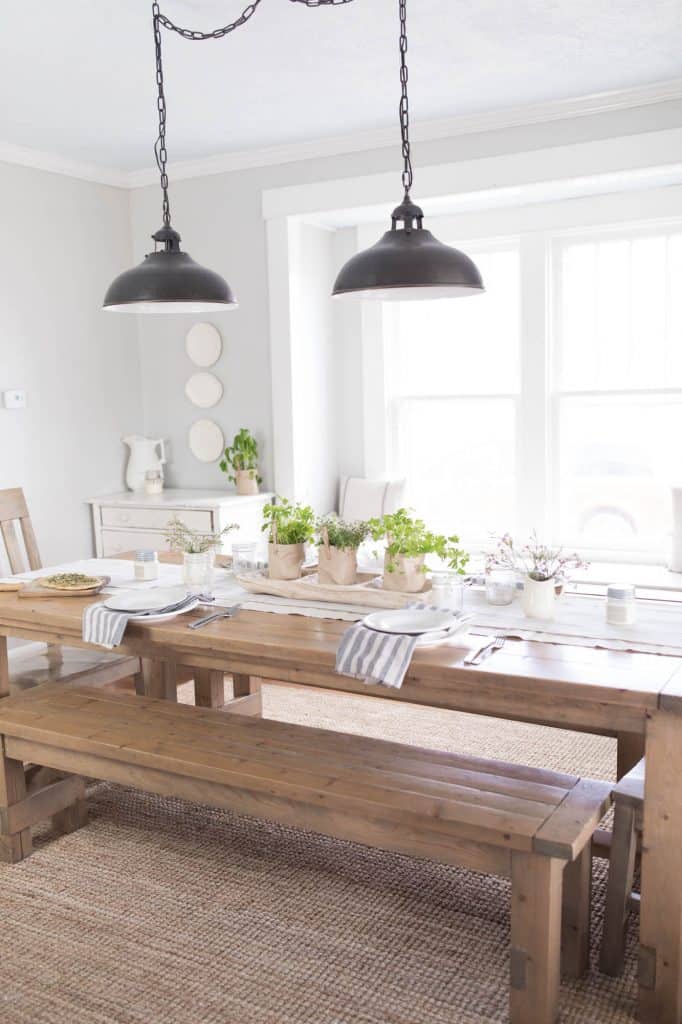 This post is in collaboration with some very talented blogger friends of mine. Read all the way to the end to visit the other blogs for more spring home inspiration!
Last week I shared my spring farmhouse kitchen. I used fresh and herbs and succulents to add a little life for the spring season. This week I'm ready to move onto the dining room.
If you have been hanging around the farmhouse a while, you know I'm not a fancy lady. I don't like to spend a lot of money decorating my house, and I tend to think less is more.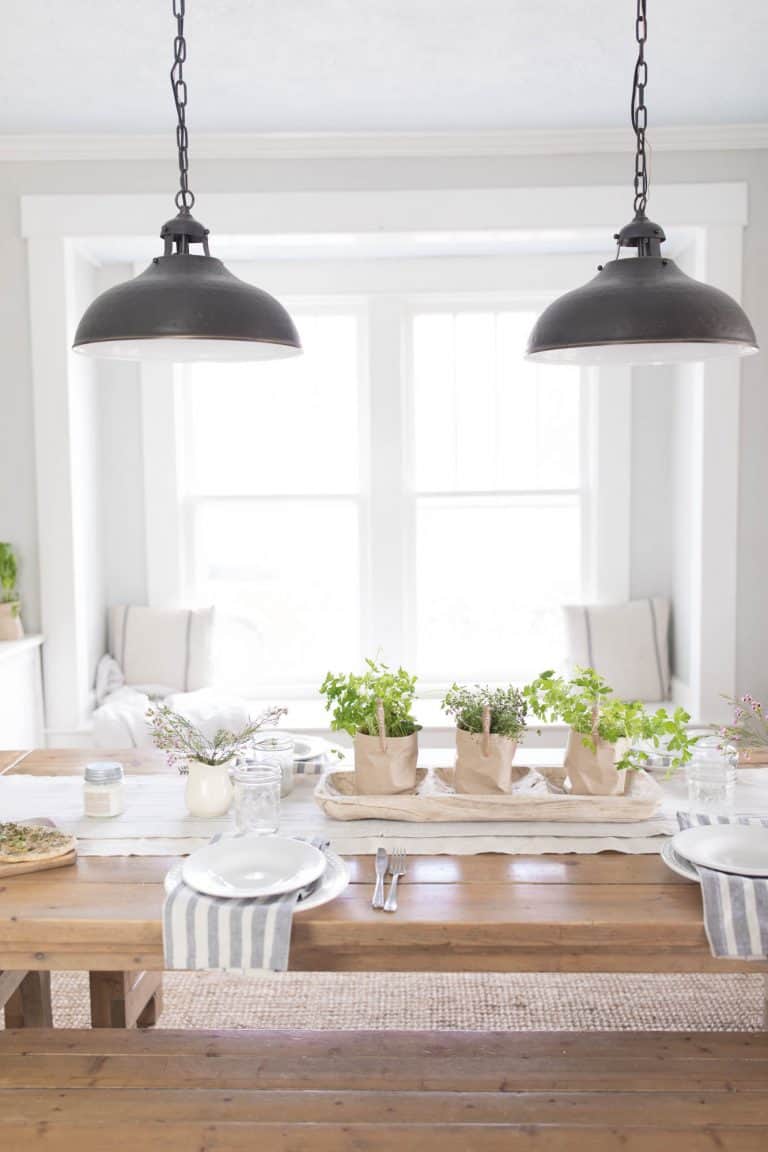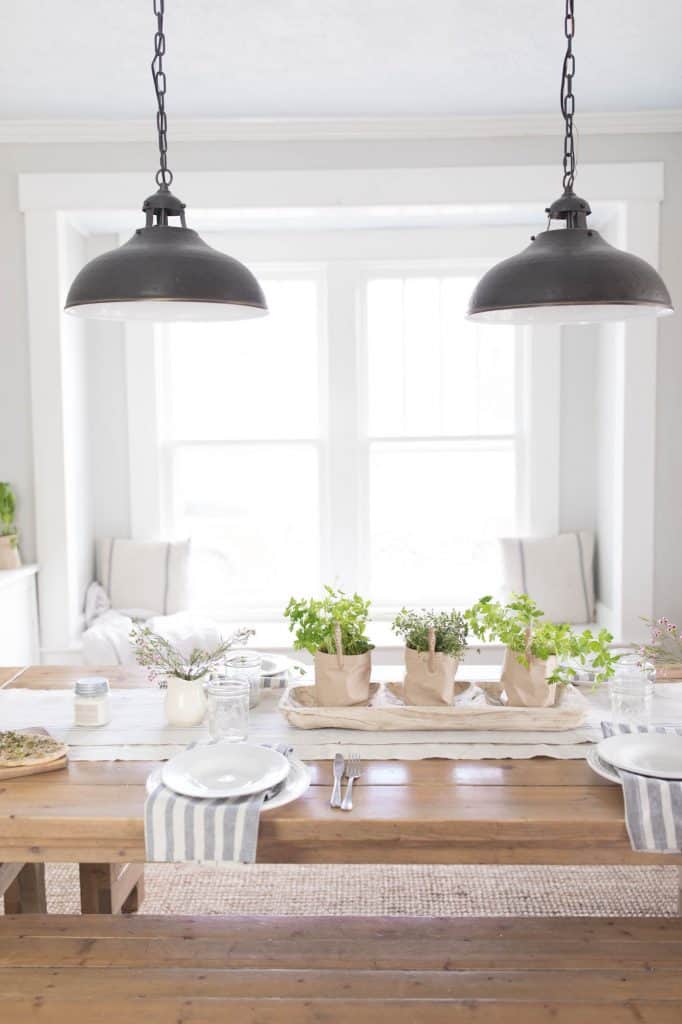 Natural elements that can be pilfered from the great outdoors tend to make their way through the back door and onto windowsills and table tops. Maybe its because I have no imagination, or maybe that's just what God meant for us to do. He made it all so pretty anyway, right?
Since the most exciting thing about spring is growing herbs, flower and veggies, I decided to have a garden themed table setting. The warmer temps make the waiting soil workable.
Just last week we spread compost and tilled our plot. I can't wait to get tiny seedlings in the ground. Potted herbs make me even more excited for the warm barefoot days ahead.
As a backdrop for my spring table setting, I made a very simple ruffle table runner from drop cloth. I layered a grain sack table runner on the top.
As a nod to the flowers coming in the months ahead, I added my wildflower scented candles from Antique Candleworks.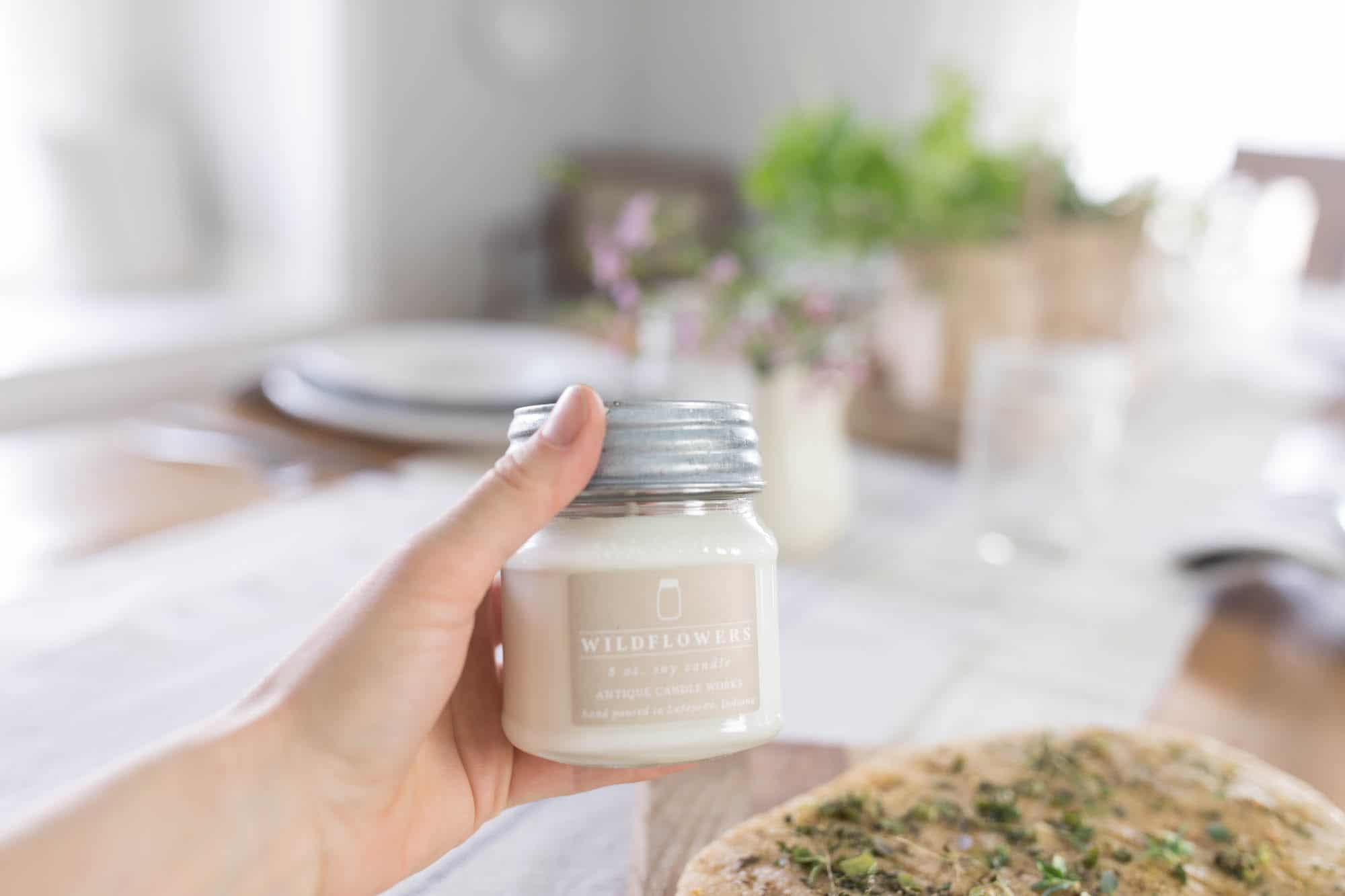 DIY Brown Paper Pots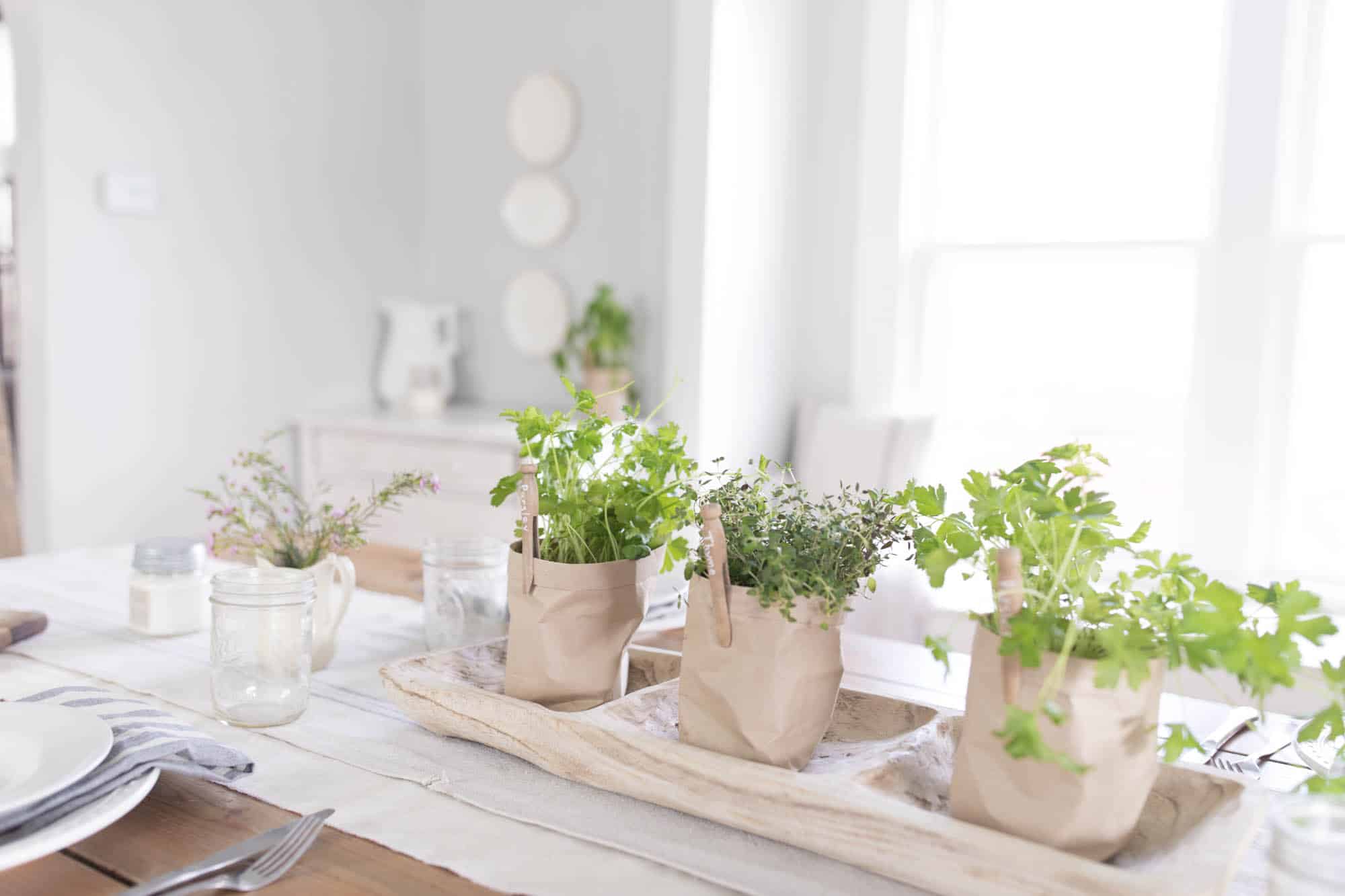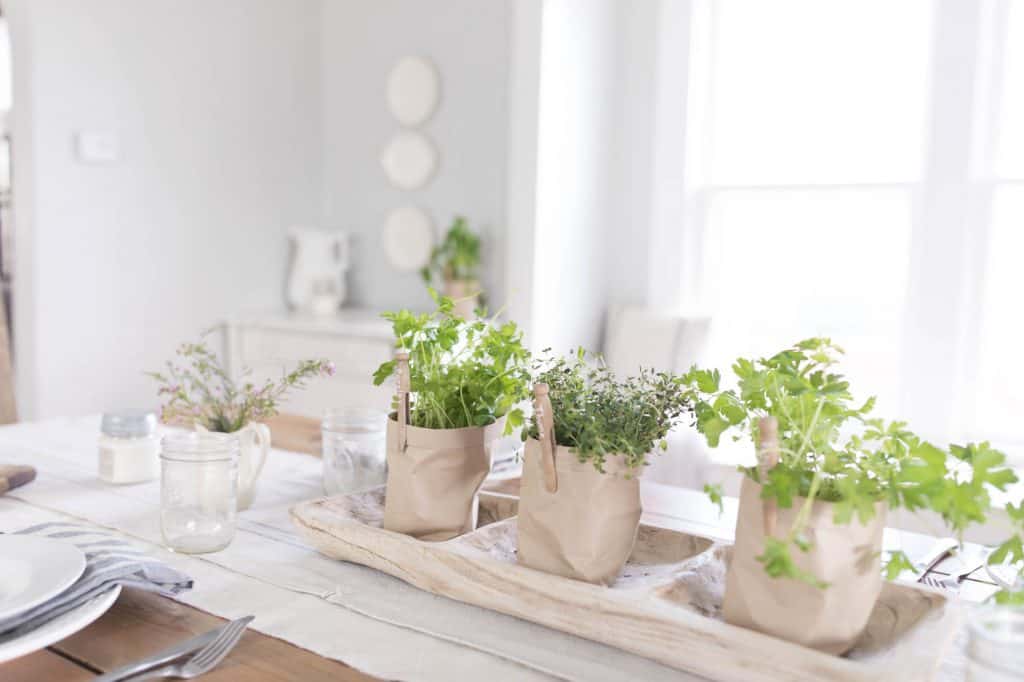 I made paper pots for my herbs out of brown wrapping paper.
To make them, I added about six inches to the total height that I wanted. I folded the top over a couple of times and then rolled the paper into a tube. I secured it with tape, and folded the bottom so that the plants could stand.
Clothespin Plant Markers
I used a sharpie paint marker, and vintage clothespins, to make DIY plant markers.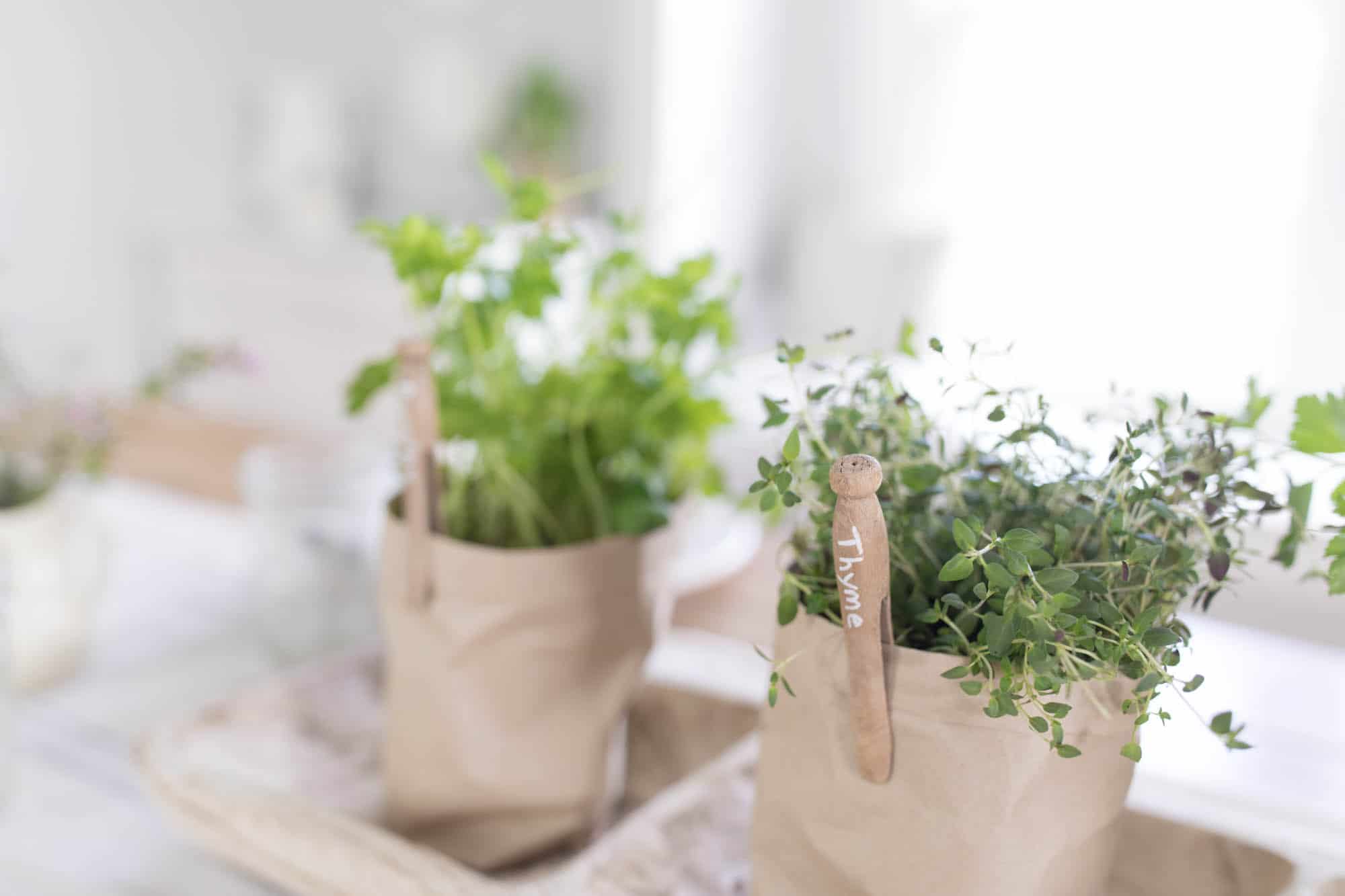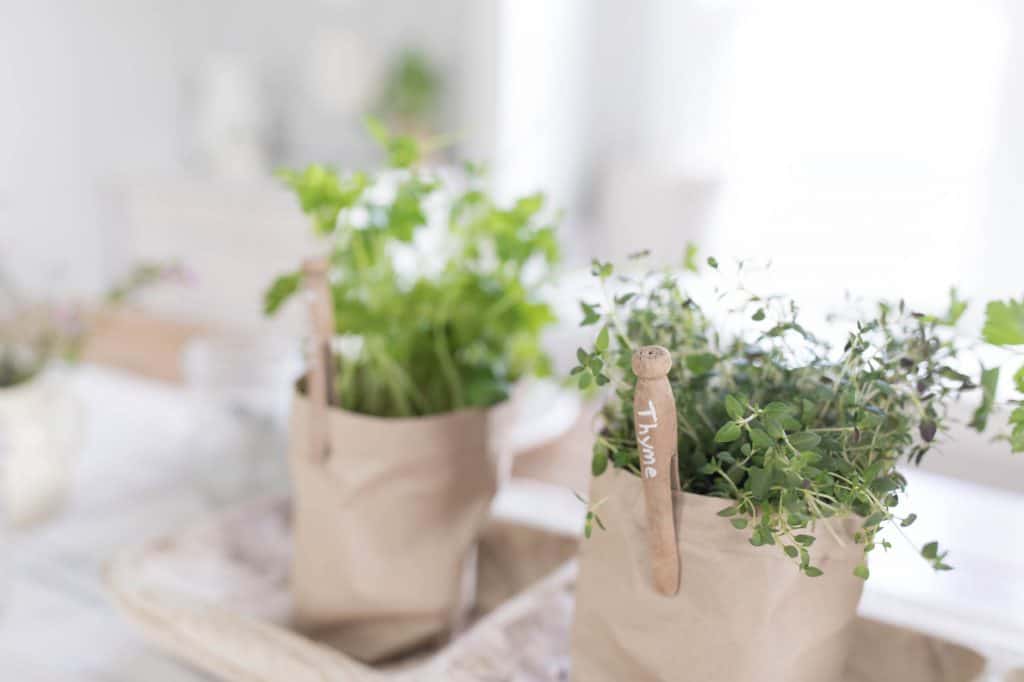 Sourdough Flat Bread
The flat bread on the table is a new creation of mine. It is made from my beloved sourdough starter. If you are unfamiliar with that concept check out this post. I made it with the same method as this sourdough pizza crust, except a little thicker and topped with lots of fresh herbs and garlic.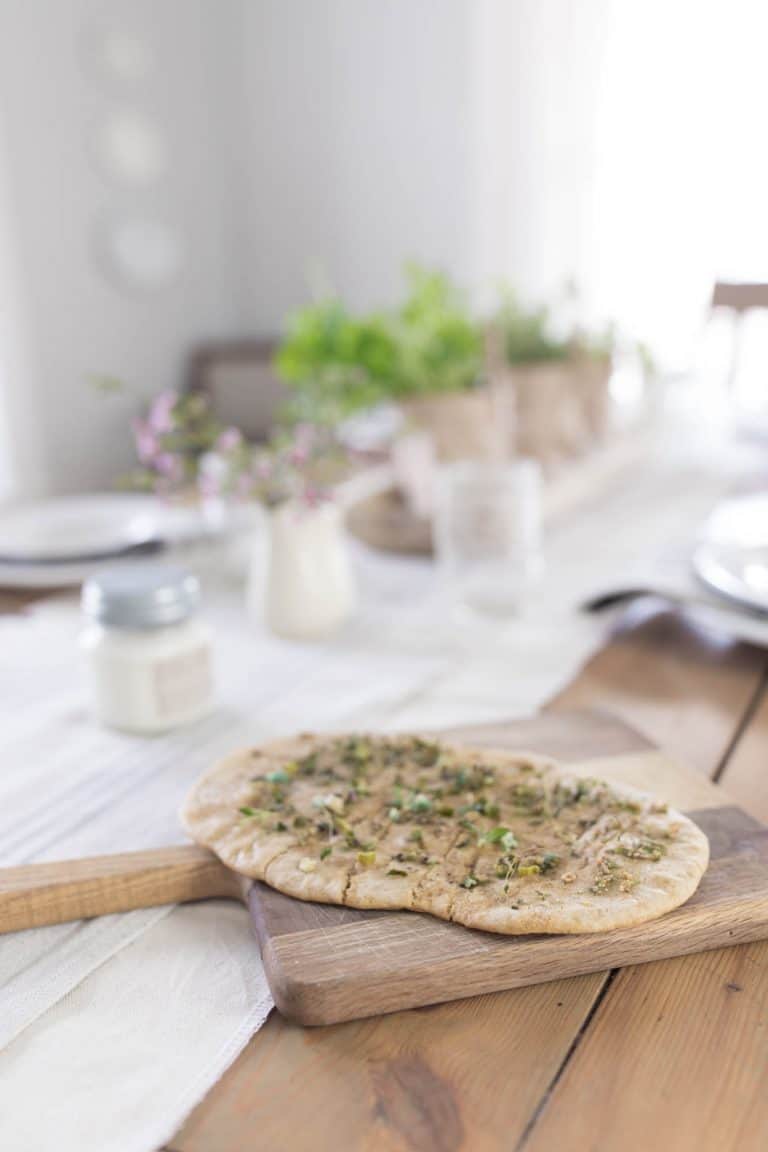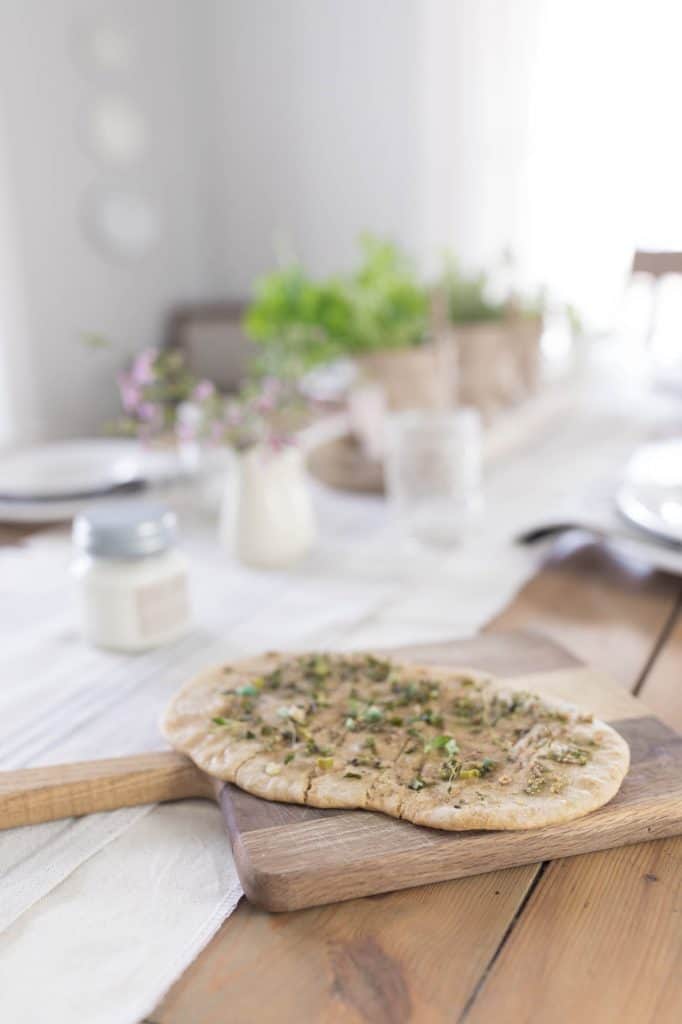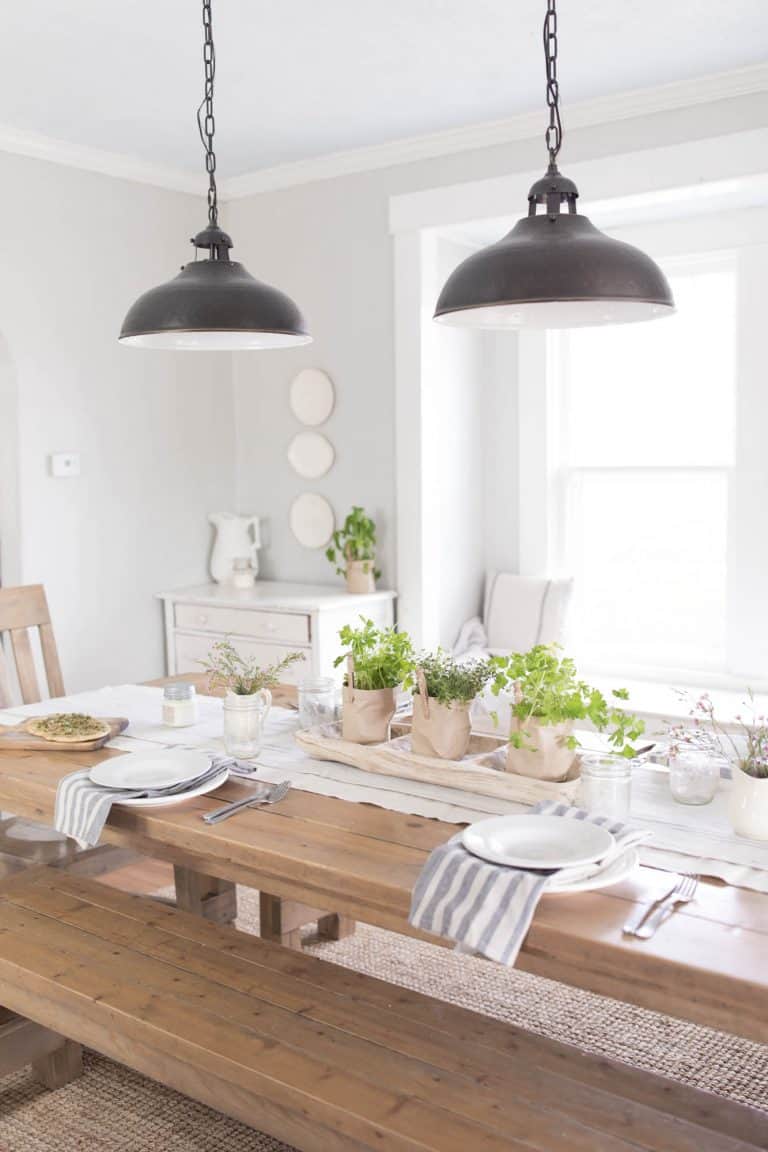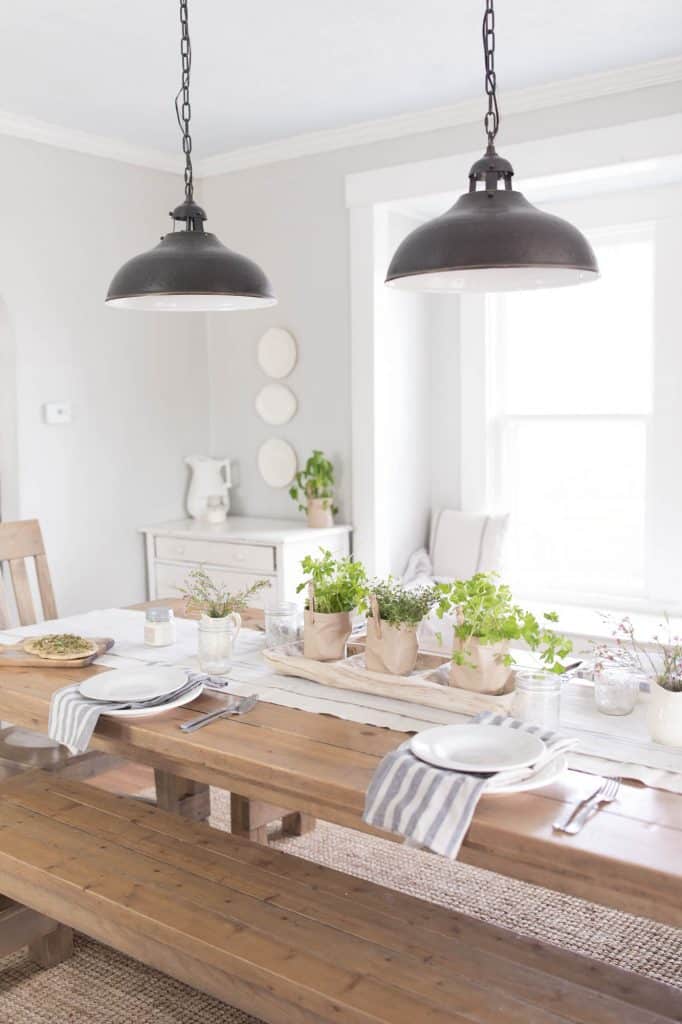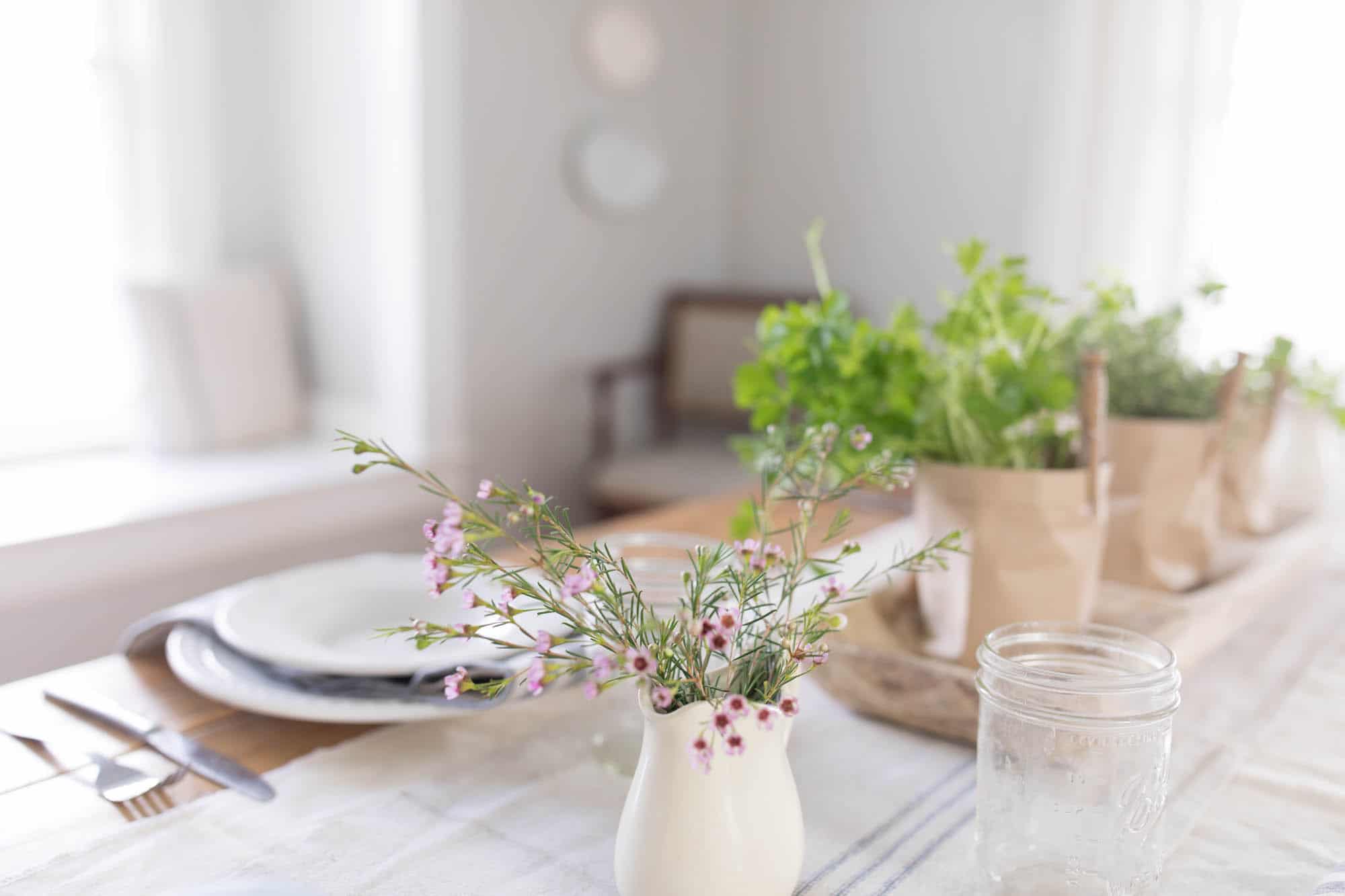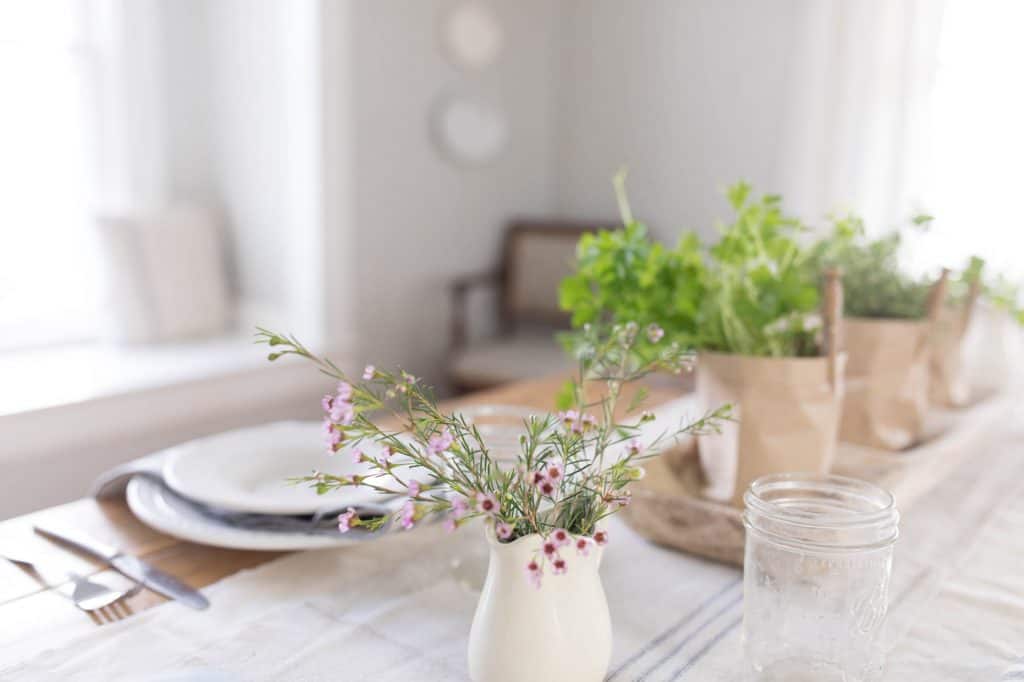 Garden Themed Farmhouse Spring Table Setting Video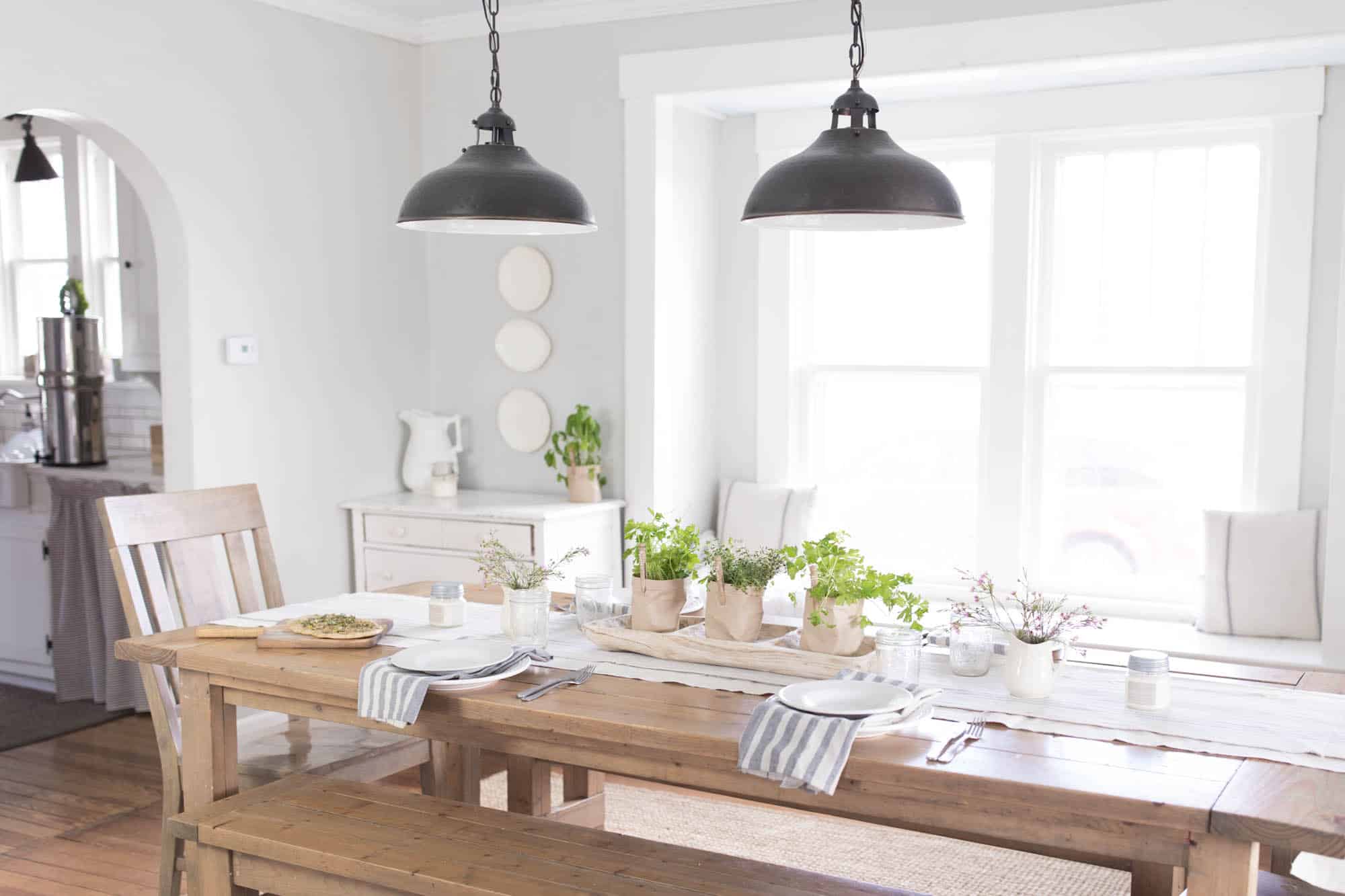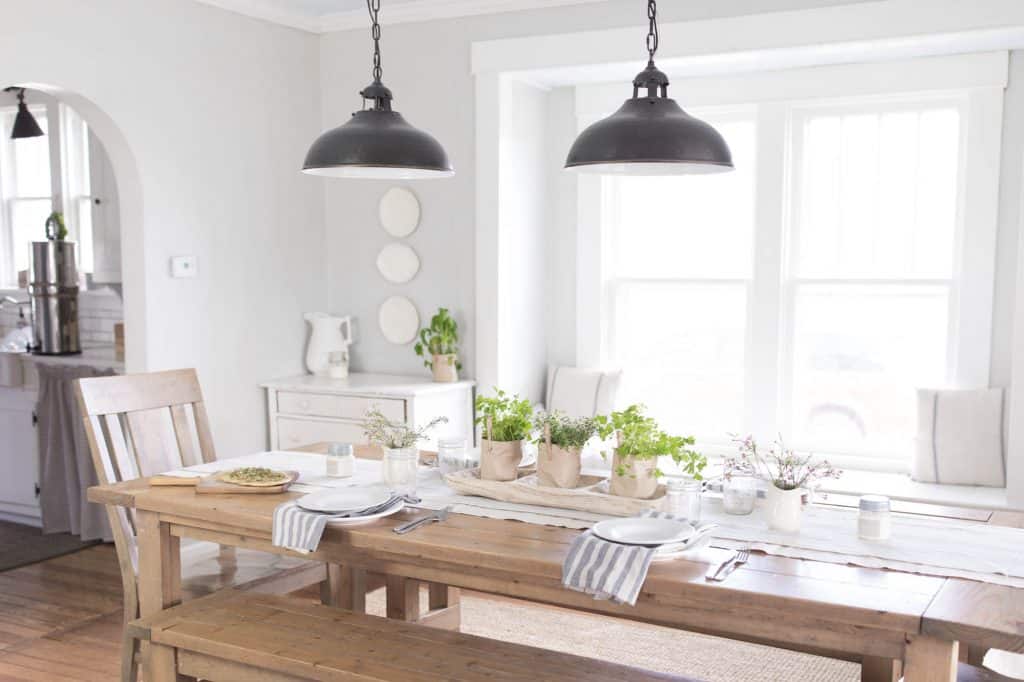 Shop my garden themed farmhouse spring table setting
Grain Sack and Ticking Stripe Pillows
Wildflower Candle from Antique Candleworks
Tutorials from this post
Grain Sack and Ticking Stripe Pillows
DIY Linen and Ruffle Throw Blanket
Visit all the beautiful homes on the tour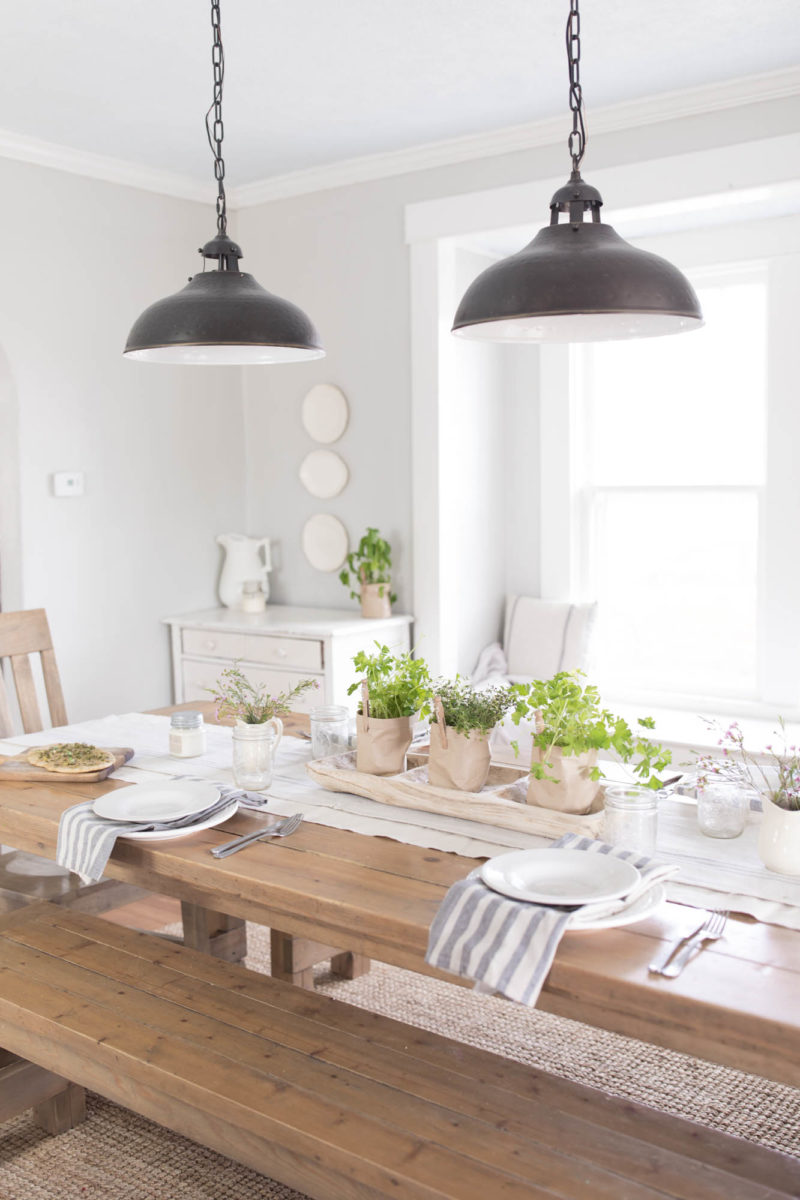 Farmhouse on Boone Julie Blanner Nina Hendrick Design Co.
Sincerely, Marie Designs She Holds Dearly Zevy Joy
This post contains affiliate links, which means I make a small commission at no extra cost to you. 🙂
Thank you so much for stopping by the farmhouse!
Pin it for later