I know I know…I have been so bad about updating on here as the rooms were finished being painted and the floors done. Since we hired this work out, it has all just happened so quickly! Today we moved things around, and did a lot of reorganizing, so that I can finally shoot the full reveal video. I plan to walk ya'll through through the entire house, just like I did in this post: Come See our New Farmhouse | Farmhouse Restoration Before Tour. Only this time the entire place is going to have redone floors and new paint colors.
Getting all Settle in to the new Farmhouse | Farmhouse Restoration Video
I'm not just talking the walls either! No windows, trim, ceiling, wall, baseboards escaped the paint brush. Its all lighter, brighter and more fresh.
Since I have been here the whole time watching the changes take place, I don't think I even realize how much has changed. that's why I'm going to edit the two video together (before and after) so I can truly the watch the transformation, and of course take you all along to see it too!
To prepare for the video (hopefully tomorrow!) we needed to get a few of the furniture pieces, that were still hanging out in the garage, up those scary stairs.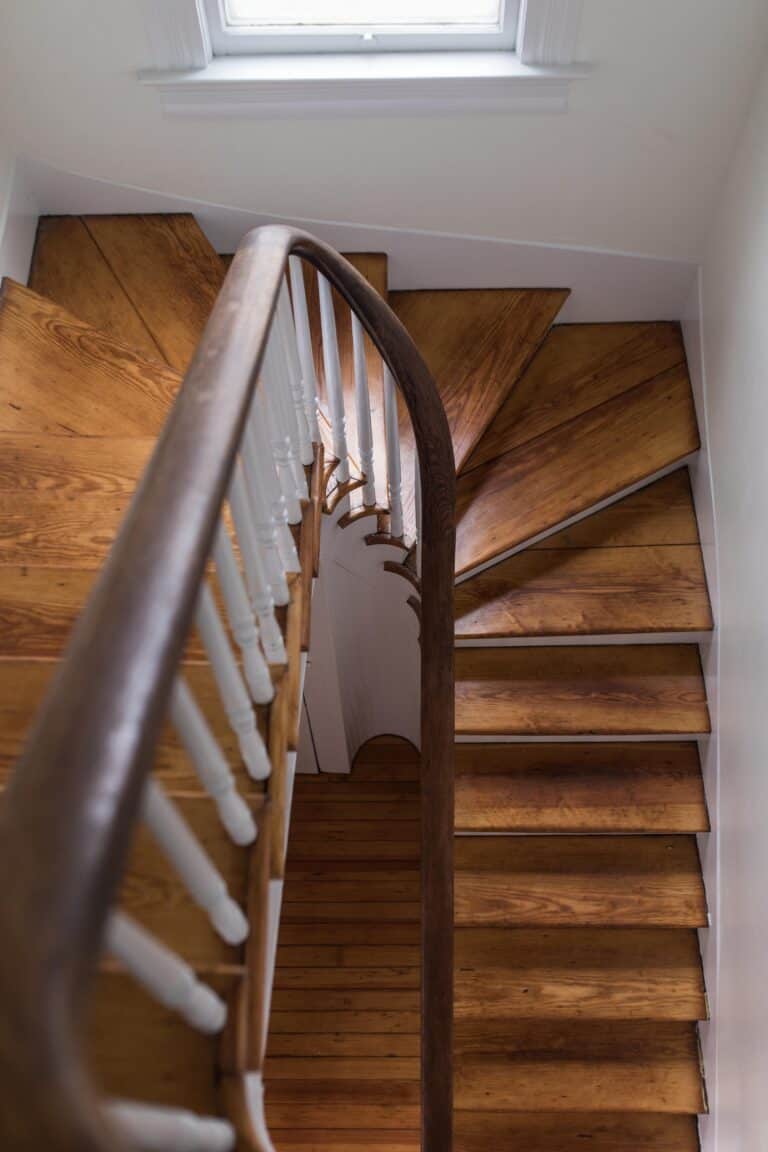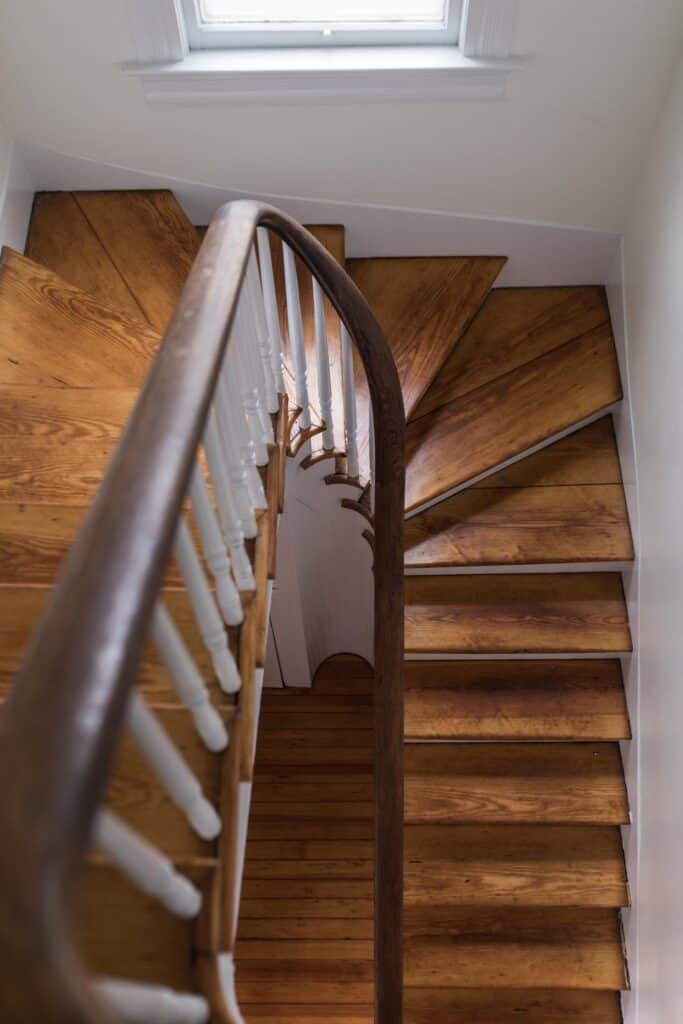 Getting all Settle in to the new Farmhouse | Farmhouse Restoration
I love our stairs, but curved Victorian Farmhouse stairs, and armoires that weight the same amount as elephants, simply do not mix. My husband was dreading it for weeks. Several people on Instagram recommended hiring movers. I gave them a call, got a price and decided my husband and brother-in-law not being smashed by a massive wardrobe was worth the price.
It is all in place now, and mama got to organizing!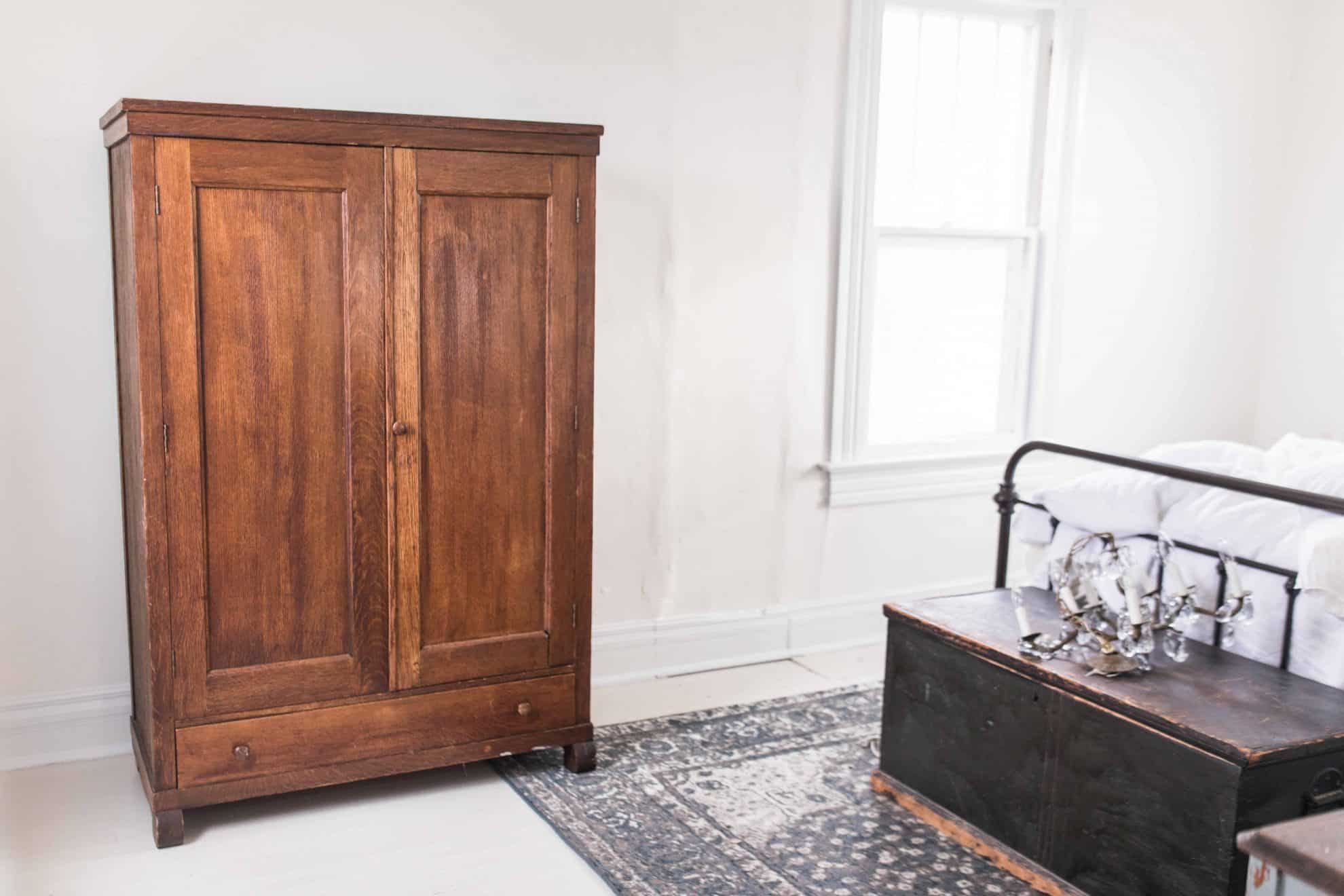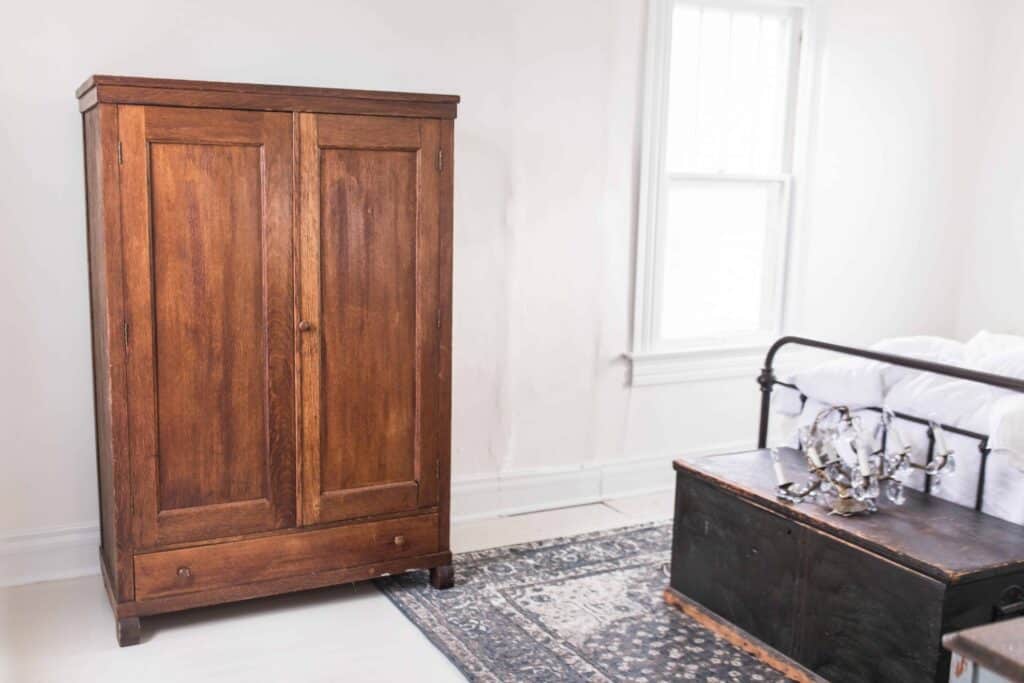 Farmhouse Restoration decor coming soon
Now just because the paint and floors are done doesn't mean we are finished with this place. We just now have a blank canvas to work with. The floors, walls, windows and trim are pretty so now we can get to the fun stuff.
Stay tuned for farmhouse decor room by room. The first reveal will be the master bedroom. After that I will show off the mudroom all redone. The comes the dining room. This summer I want to start the biggest project of all, the kitchen!
I can't wait! Stay tuned for more.
Thank you so much for stopping by the farmhouse!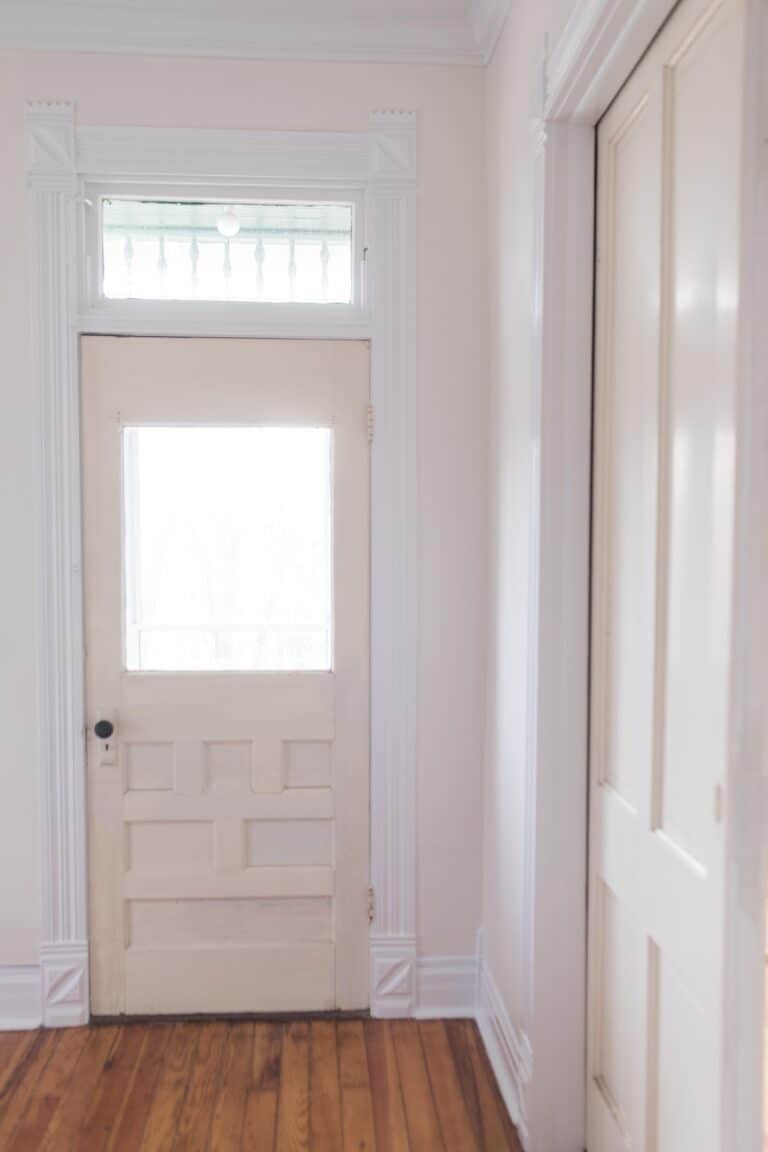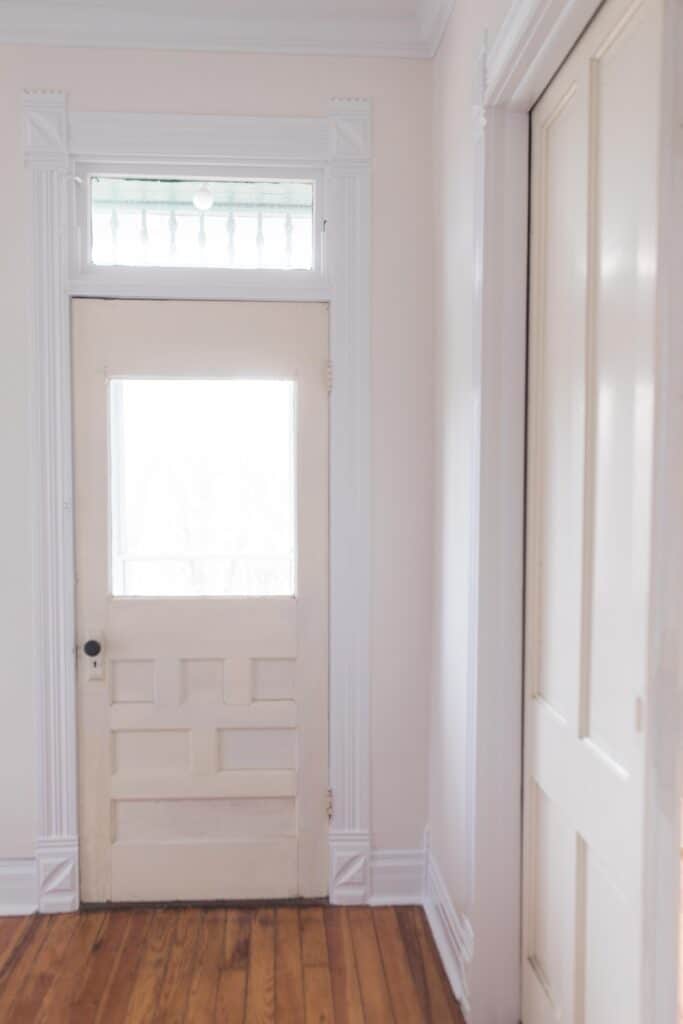 Catch up with our other farmhouse restoration post and video updates:
Come See our New Farmhouse | Farmhouse Restoration Before Tour
Farmhouse Restoration Update- The Hardwood Floors
Pin it for later