With Valentine's Day fast approaching, its nice to have a few healthy treats in the arsenal. The Hey, Crafty! girls show you how to make Healthy Peanut Butter Fudge with only whole ingredients, peanut butter, coconut oil and honey.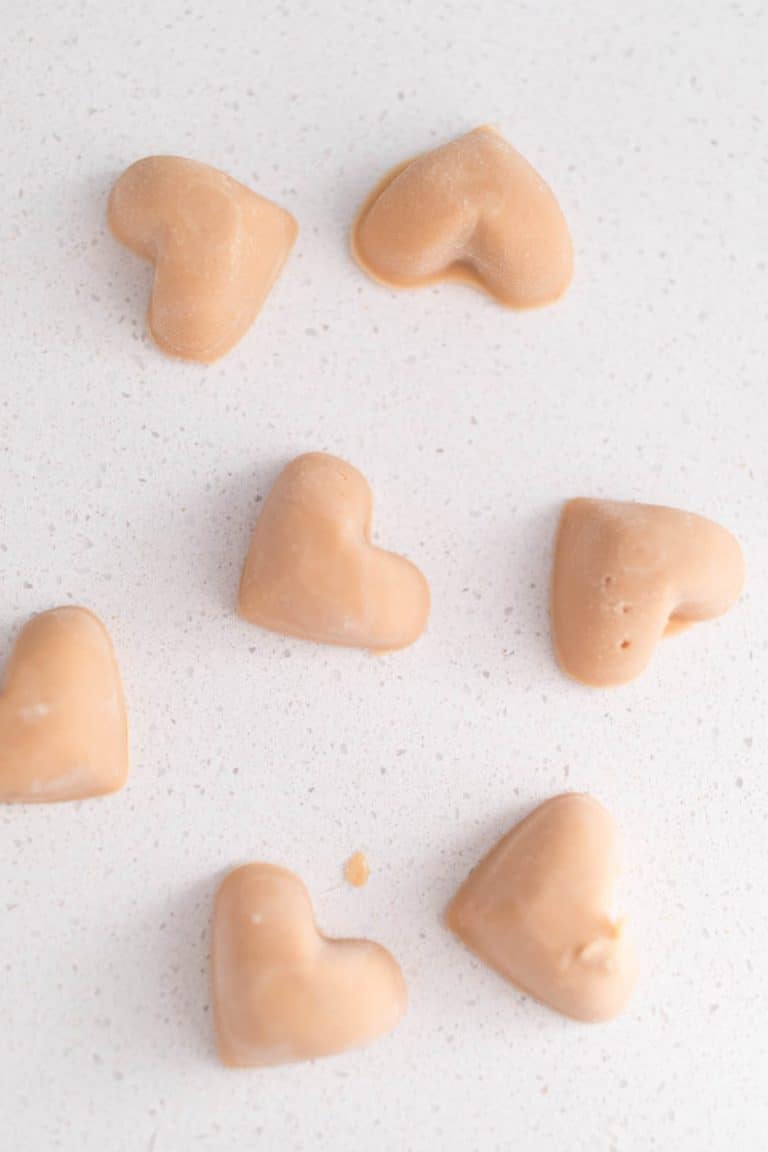 So, I don't know if I have mentioned on my blog yet, but my nine and seven year old girls started a Youtube channel. We are mostly doing it as a homeschool project, to teach video production and editing. (That sounded so official, like I really know what I'm doing. Ha!)
But, really, I think so many things are better learned through trial and error, rather than formal instruction. That's what this entire blogging adventure has been, a whole lot of trying things until I get better at them. Video being one of those things in the last six months or so. I think its valuable for kids in this day and age to learn computer skills.
All that to say, this healthy peanut butter fudge recipe is a project we did for their little channel. Since we like to make them so often here, I thought it would be fun to also share it on the blog. Plus, you can meet my Hey, Crafty! girls.
It is super quick to whip up. The kids can even do it all by themselves. The recipe only has three ingredients, and they are all healthy and whole. Win. Win. Sometimes we even add a chocolate layer to make it like a Reese's peanut butter cup.
Healthy peanut Butter Fudge Recipe Video
Healthy Peanut Butter Fudge Recipe
Ingredients
1/2 cup coconut oil
1/2 cup peanut butter
1/4 cup honey
Supplies
Process
Get ready for it. Its super complicated. 😉
Melt the coconut oil.
Pour all the ingredients into the blender, and blend until incorporated.
Spoon the mixture into the silicone molds.
Freeze for about 30 minutes, or until hardened.
Pop them out of the molds.
That's it! Told you they were simple. 🙂 Store the leftovers in the freezer, if your family doesn't eat them all  in one sitting. If you mix a little coconut oil, honey and cocoa powder, you can pour them in a glass pan and add a chocolate layer. Delicious!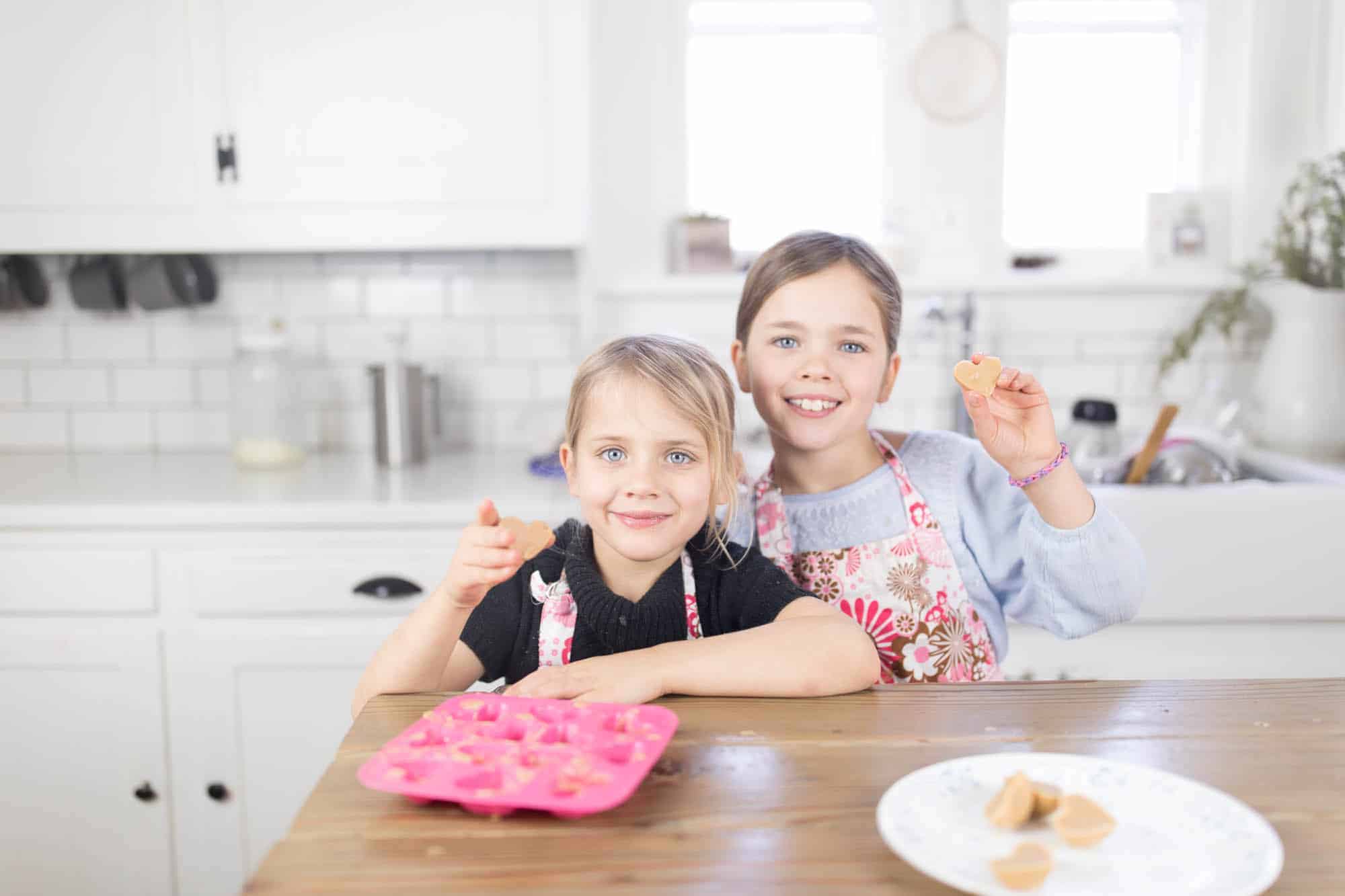 Enjoy!
Pin it for later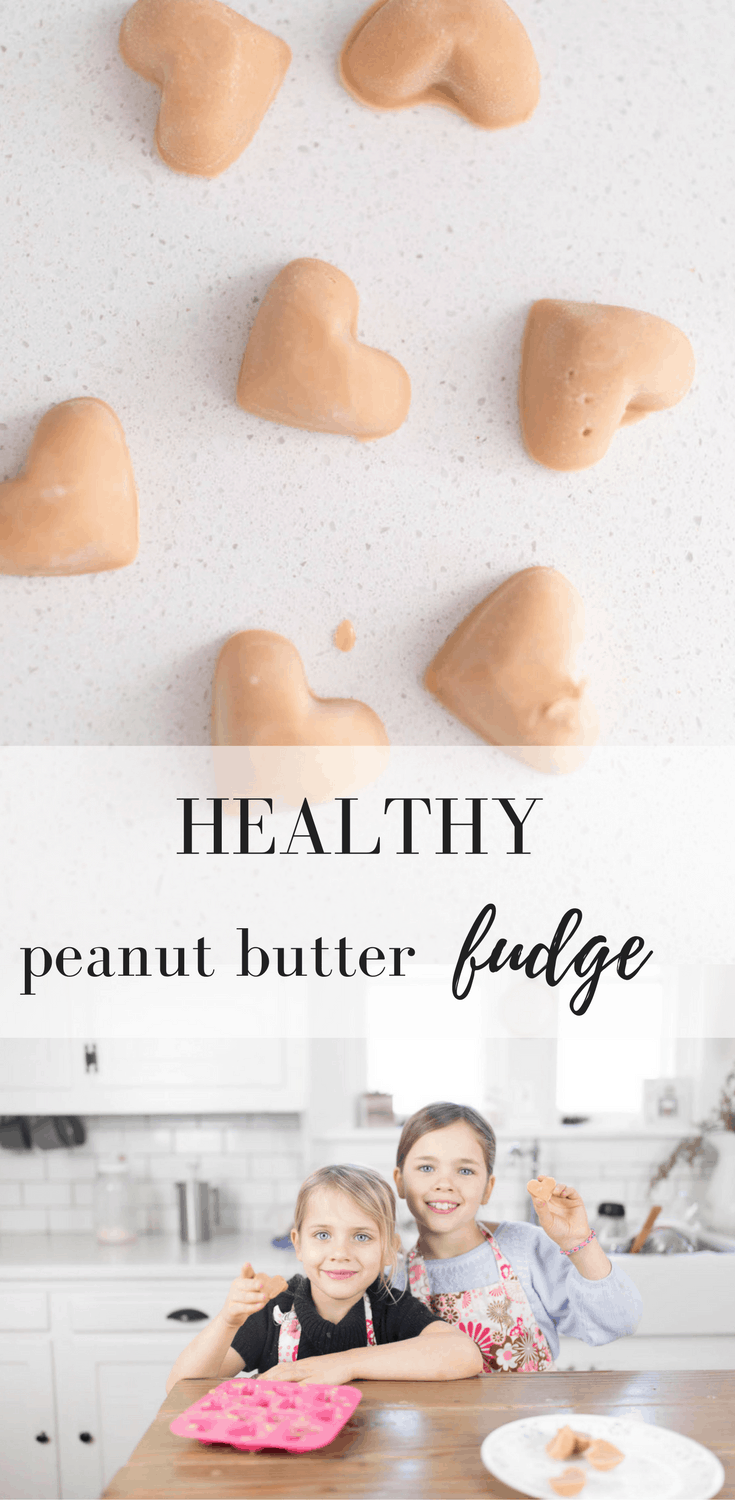 This post may contain affiliate links, which means I make a small commission at no extra cost to you 🙂
Thank you so much for stopping by the farmhouse!