See my Hearth and Hand Gift Basket Idea. This gift guide is perfect for the person on your list who loves farmhouse decor.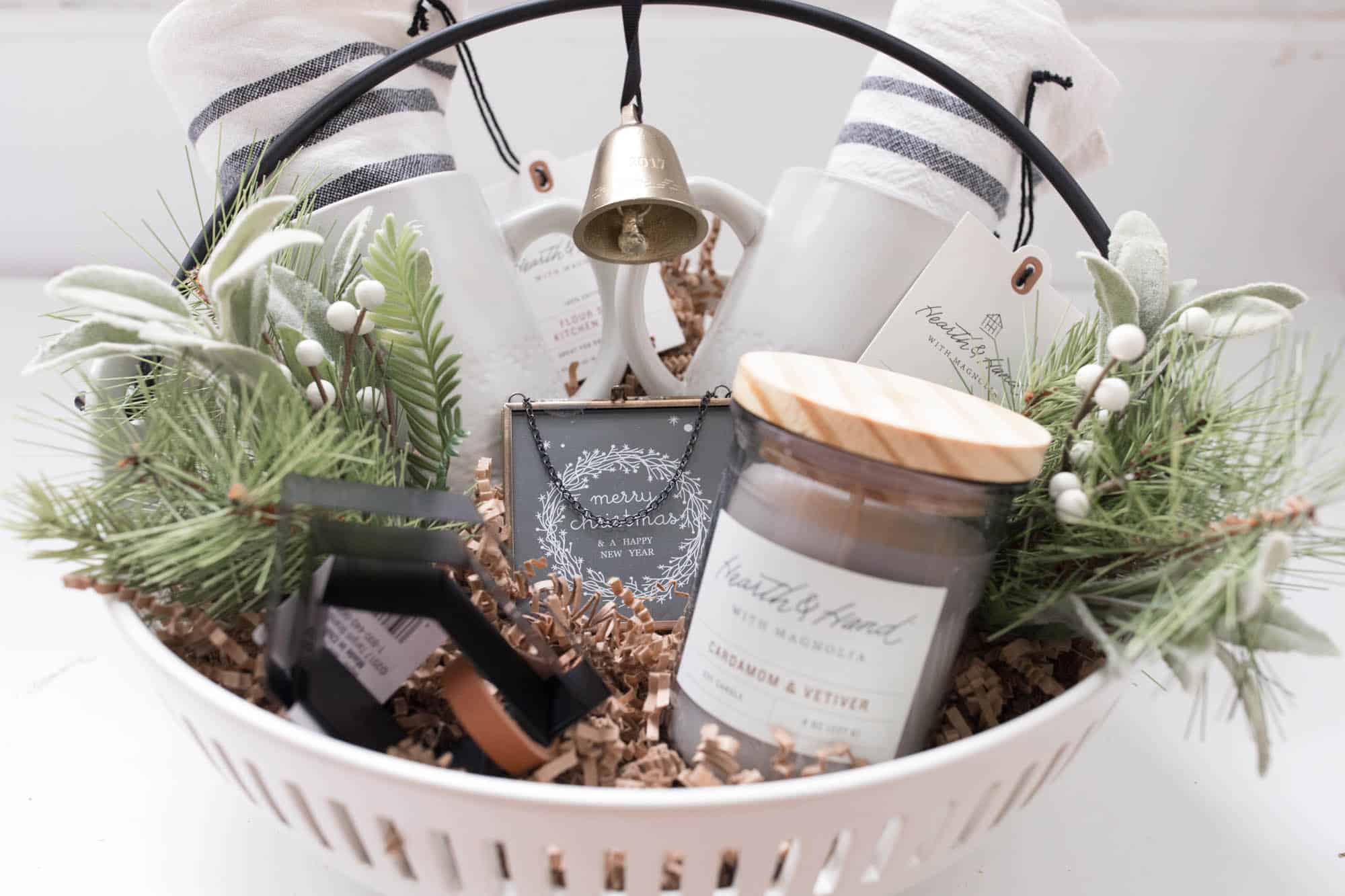 This Hearth and Hand gift basket idea is perfect for almost anyone on your list. The items in it are practical for use all year long. Everything is neutral enough to fit in with almost all styles.
I chose to keep the items in the basket practical and useful long after Christmas is over.
For the "basket" I decided to use the cream stoneware bowl. I like that it would make a great fruit bowl on the kitchen counter. It is a heavy stoneware piece that should last a long time. It seems to be really high quality.
The ceramic cream and clay mugs look beautiful in the basket, but are not holiday specific. I like that they have a handmade look to them.
The striped flour sack towels in the mugs caught my eye right away. I like the linen-y look and the colors.
The cardamom and vetiver soy candle has a lovely gray color that compliments the other items in the set.
For pops of black, I added in the house cookie cutters and "Merry Christmas" framed ornament.
I topped everything off with 2017 Brass Bell Ornament.
Watch me put together the Hearth and Hand Gift Basket on Video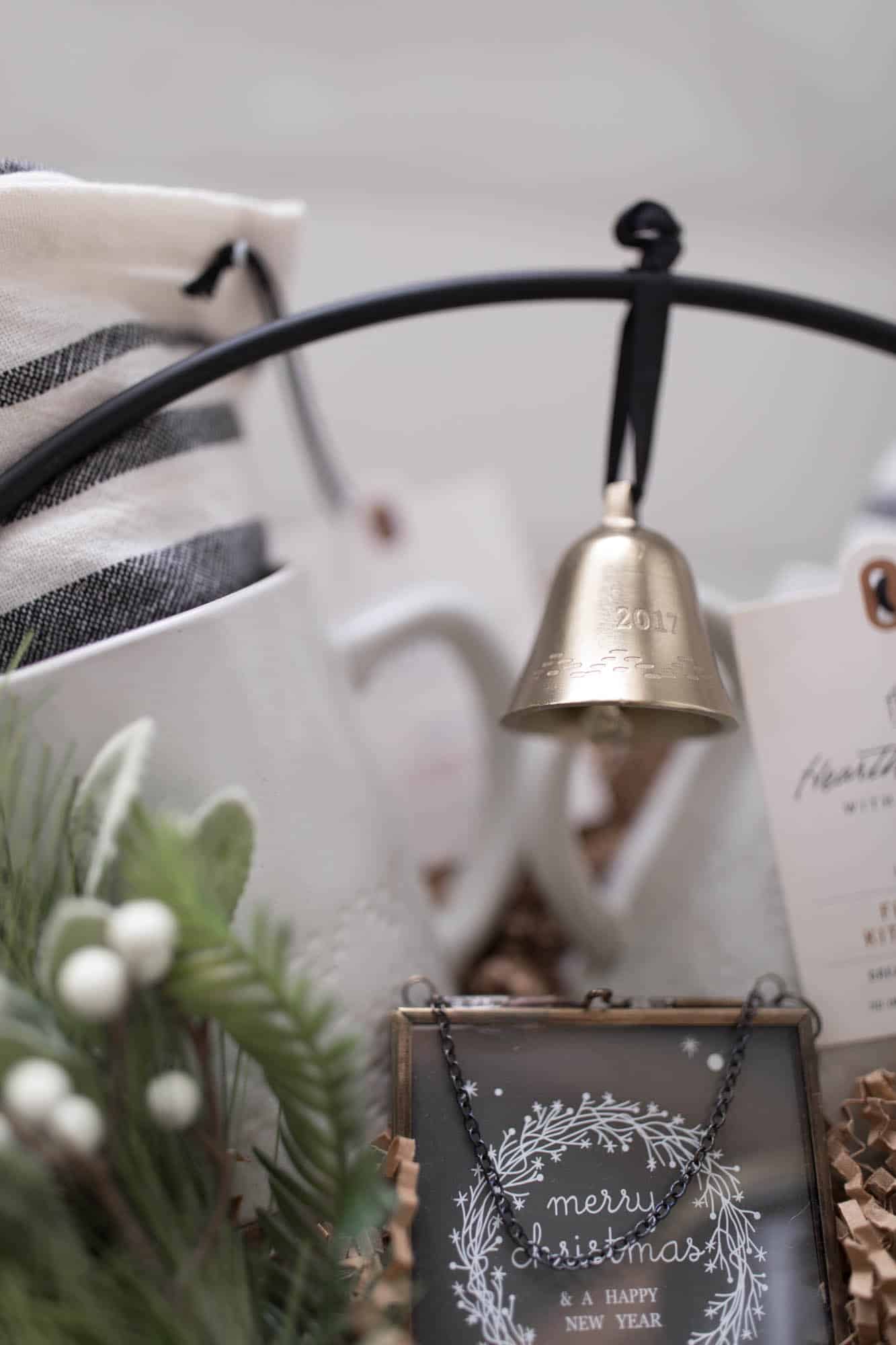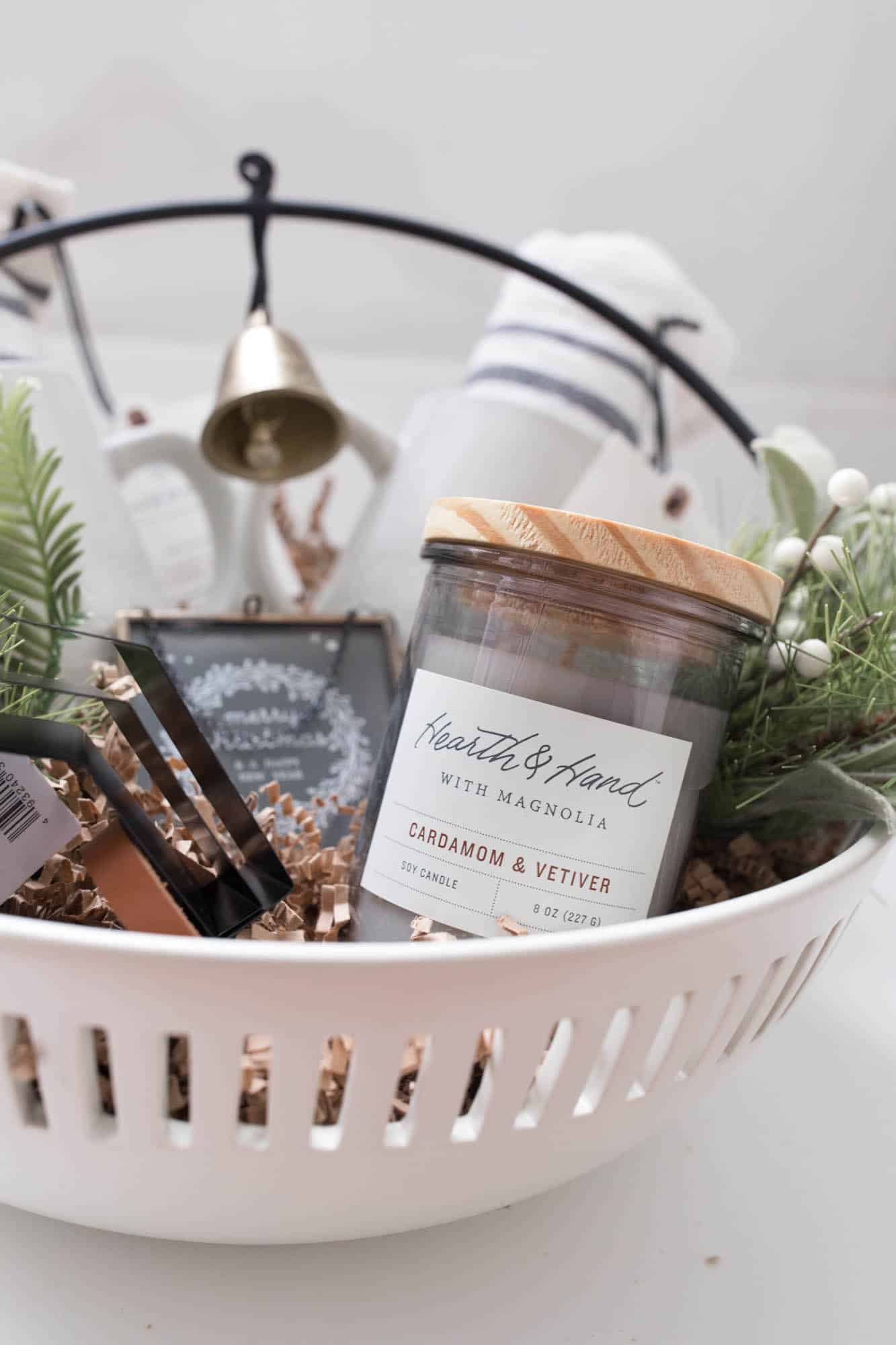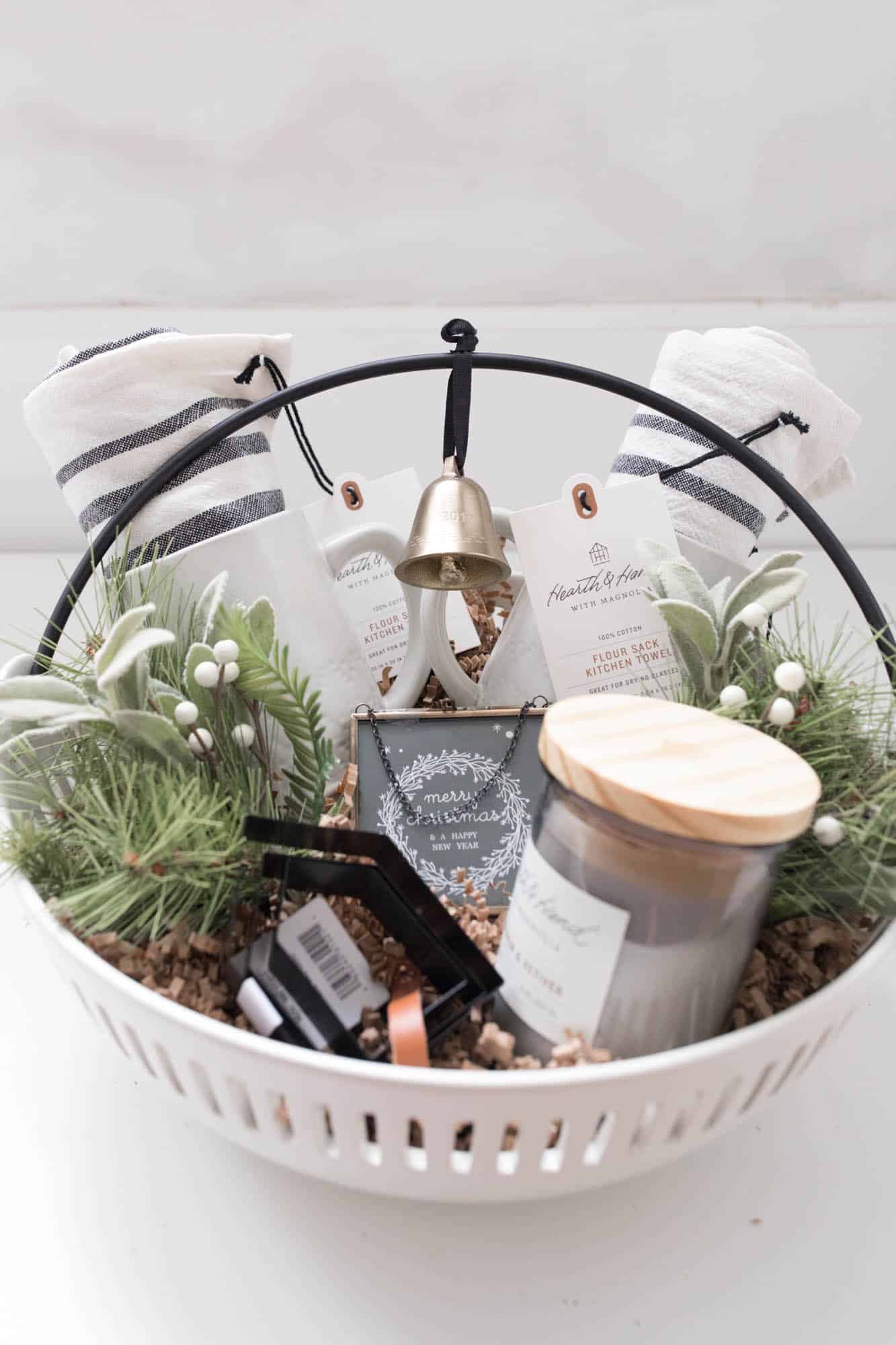 Items in the Hearth and Hand Gift Basket
Stainless Steel House Cookie Cutter
Merry Christmas photo frame ornament
Cypress, Pine and Sage Stem Bundle
Cardamom and Vetiver Soy Candle
Shop the Hearth and Hand Gift Basket

See my other Christmas Gift Basket Ideas
Christmas Gift Basket Idea- Farmhouse Style
This post contains affiliate links. See my full disclosure HERE.
Pin it for later