Homemade Christmas gifts are a great way to show your love and creativity to everyone on your list.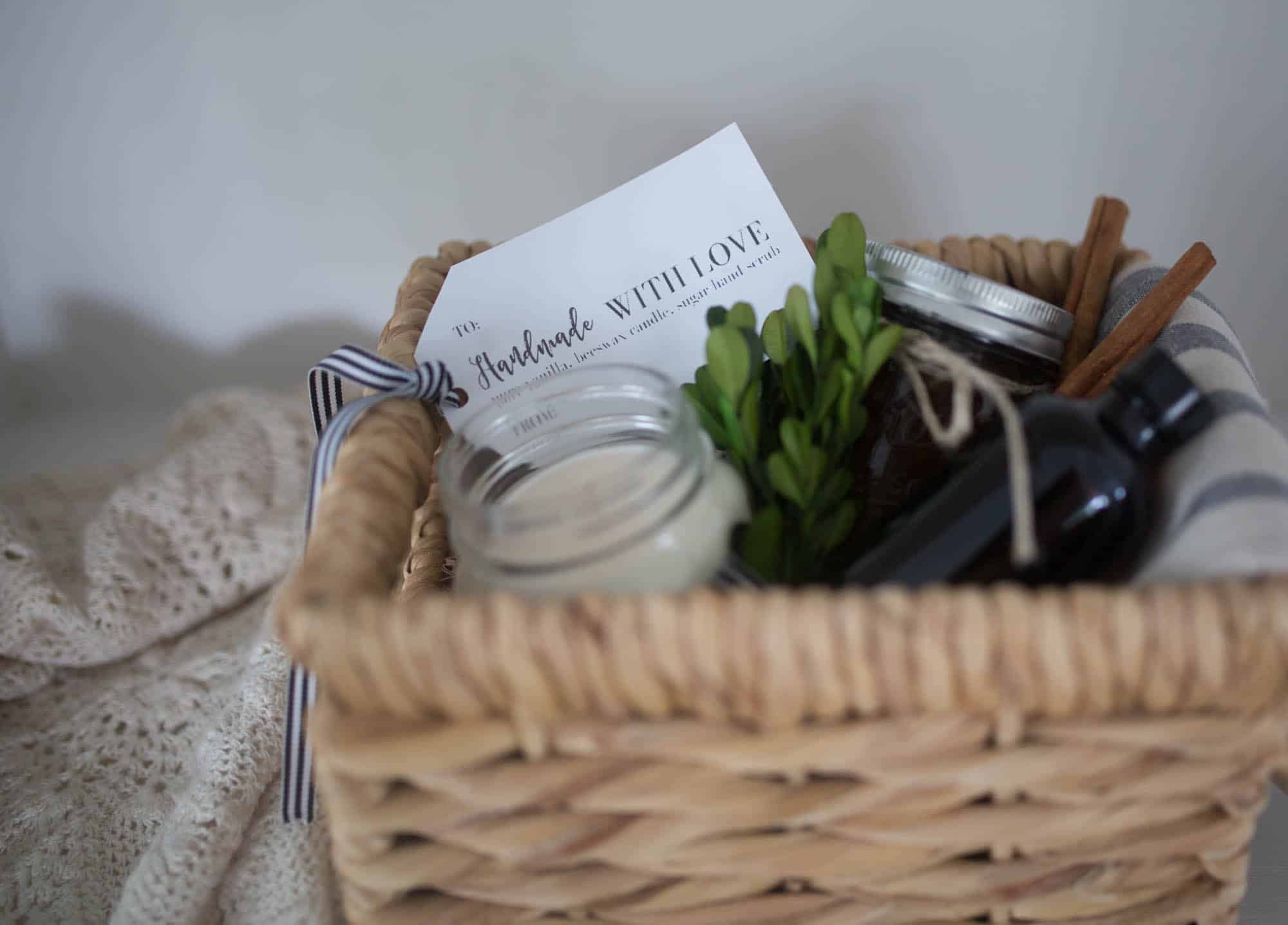 I have always loved the idea of homemade Christmas gifts. Around the holidays, gift giving turns into more of an obligation than a joy. For the task oriented, it is just another opportunity to check the job of the list.
Speaking of myself here.
But, to be honest, I want to show up to the family Christmas gathering proud of the gift I am bringing. I want something that has meaning and says, "I thought of you."
There are always those people on your list who you don't know what to buy for. The last thing you want to do is add to their under the sink collection of far-too-fake-smelling-and-toxic Bath and Body Works products.
Since I don't have a lot of time to pour into making homemade Christmas gifts (and you probably don't either) I wanted to keep this gift basket simple.
Every item in it can be whipped up in big batches, if you have a large list.
They are great for grandma, your 20-year old niece, and godmother alike.
These would also make perfect teacher gifts!
Watch the video to see basket assembly
The tutorials
The following tutorials have everything you need to make the items in the basket.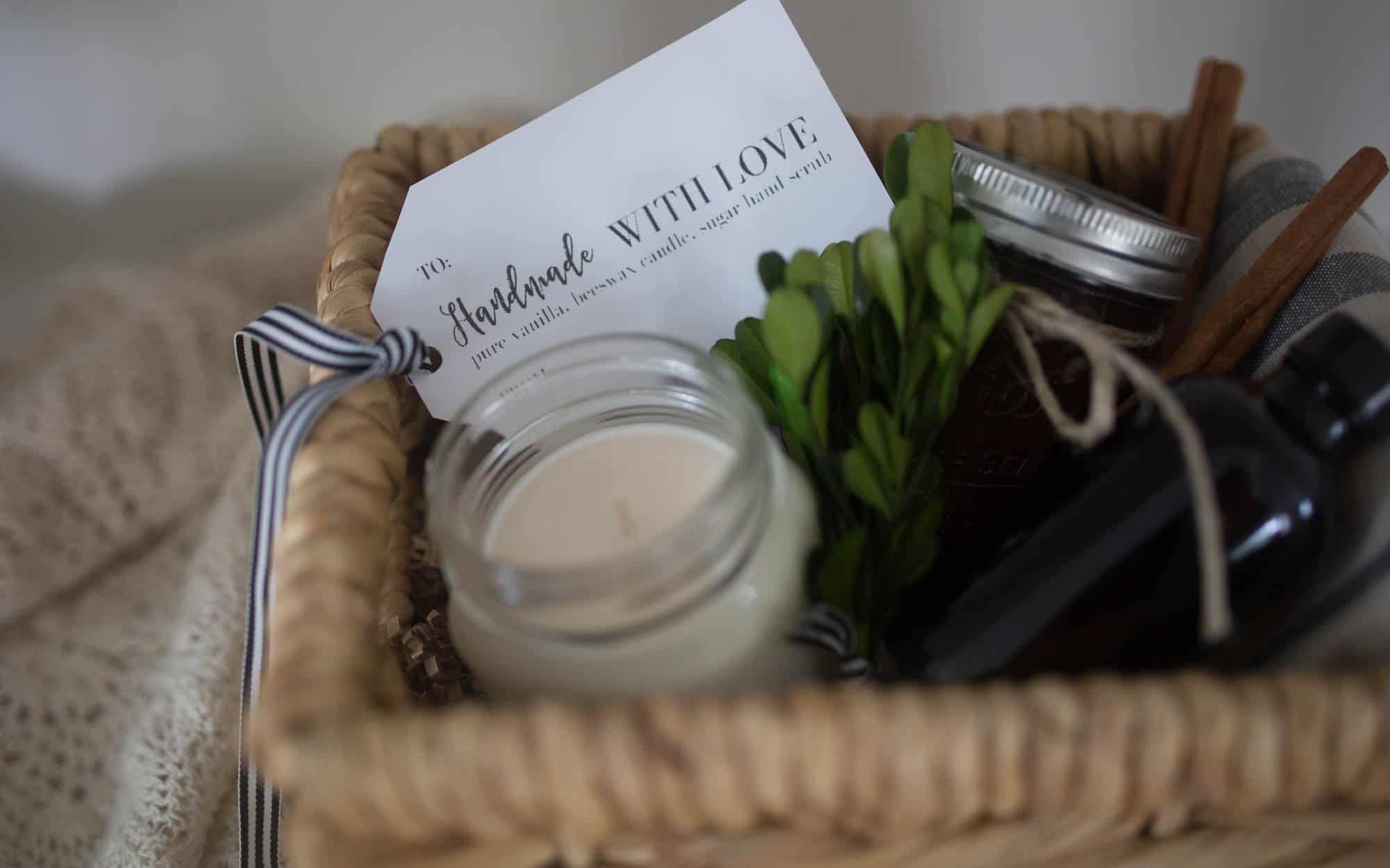 Additional items for beautiful basket assembly
Baskets (I bought the small size.)
Mason Jars (I used half pint for the sugar scrub.)

Free printable gift tag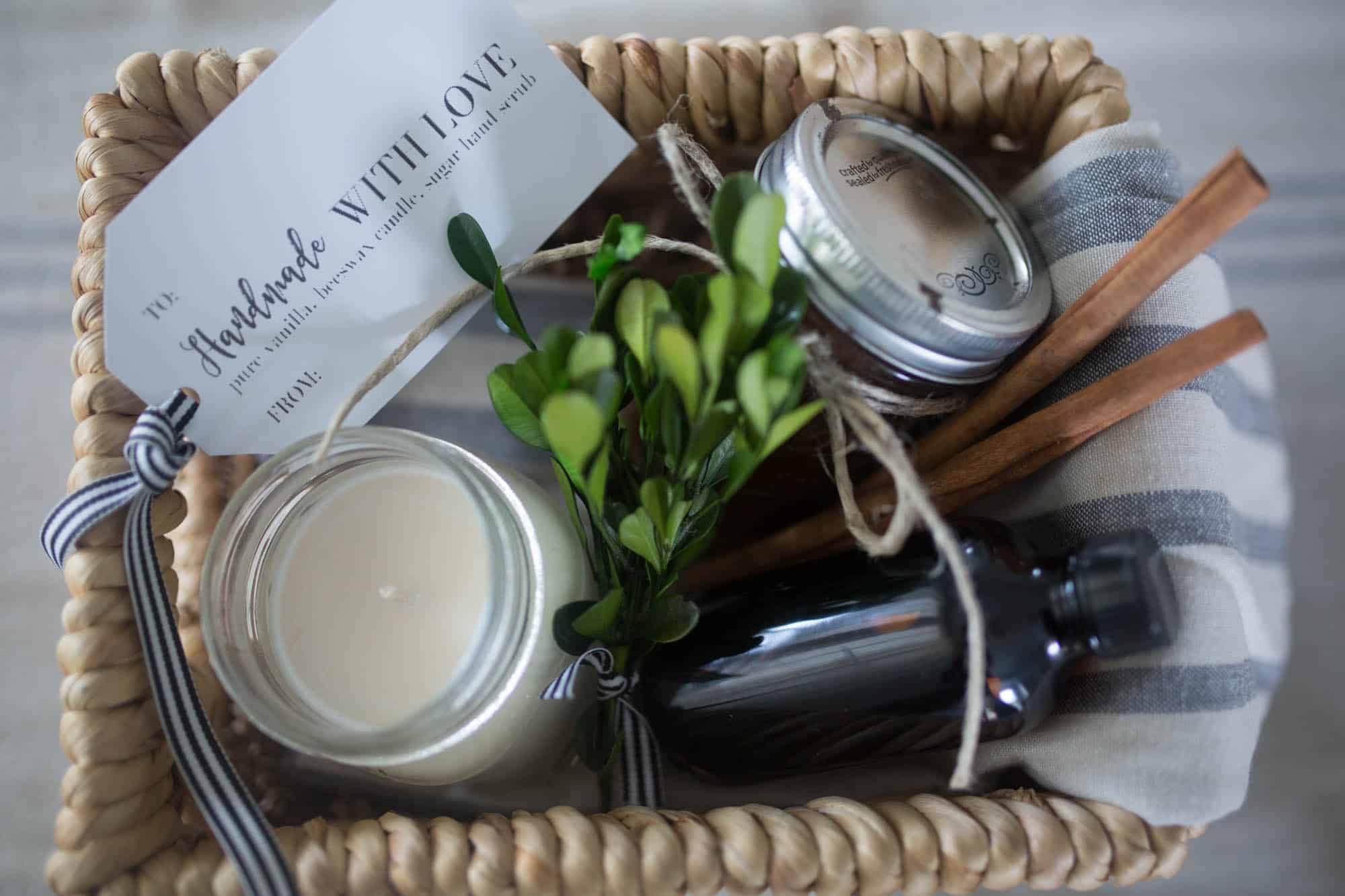 With these three tutorials, a pretty tea towel, and my free printable gift tag, you are ready to give the gift of handmade to everyone on your list.
I hope you have as much fun with these as I did!
Pin it for later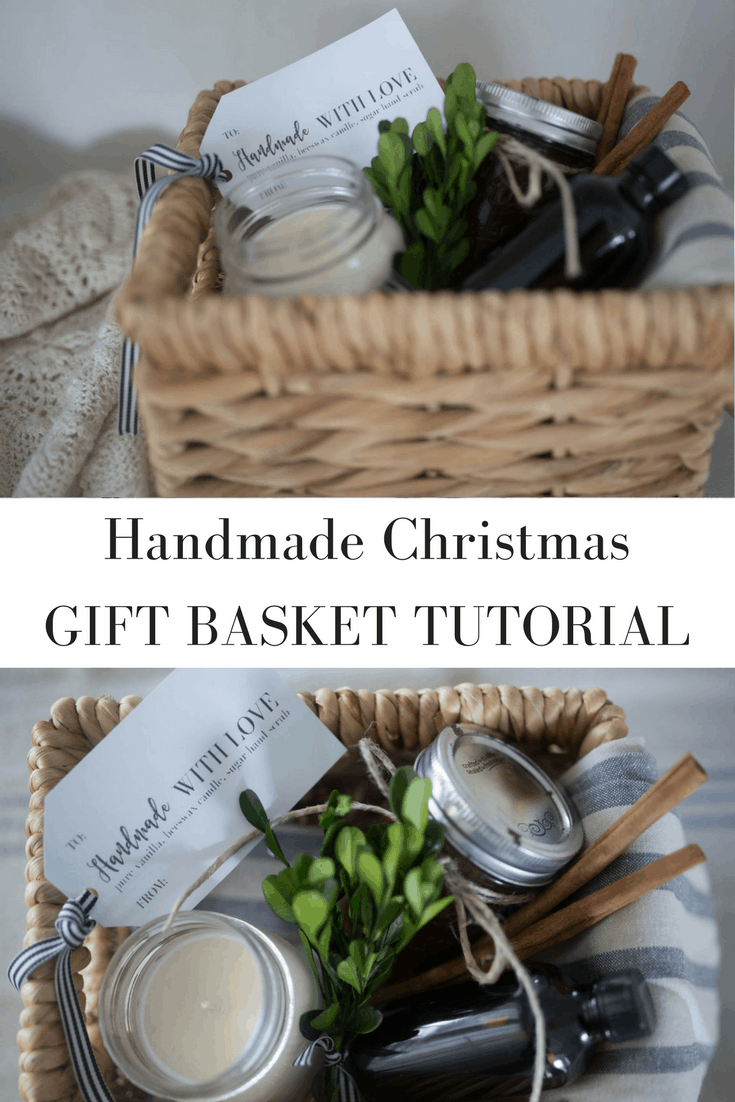 This post contains affiliate links for your shopping convenience. See my full disclosure HERE.