Recently we moved into our dream farmhouse on seven acres. We had been on the hunt for about five years when we found it. Along the way, I learned a few things that made the likelihood of finding our place a little better. Here are my tips and tricks for how to find a farmhouse and homestead.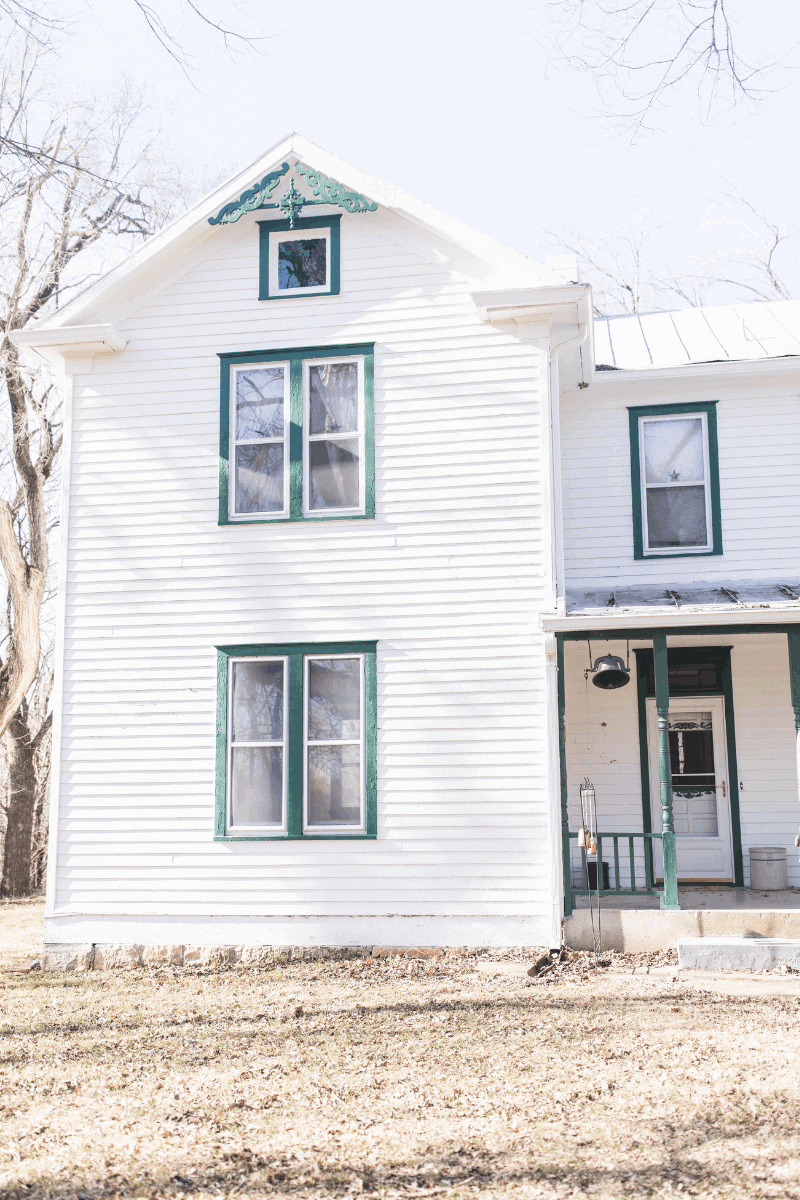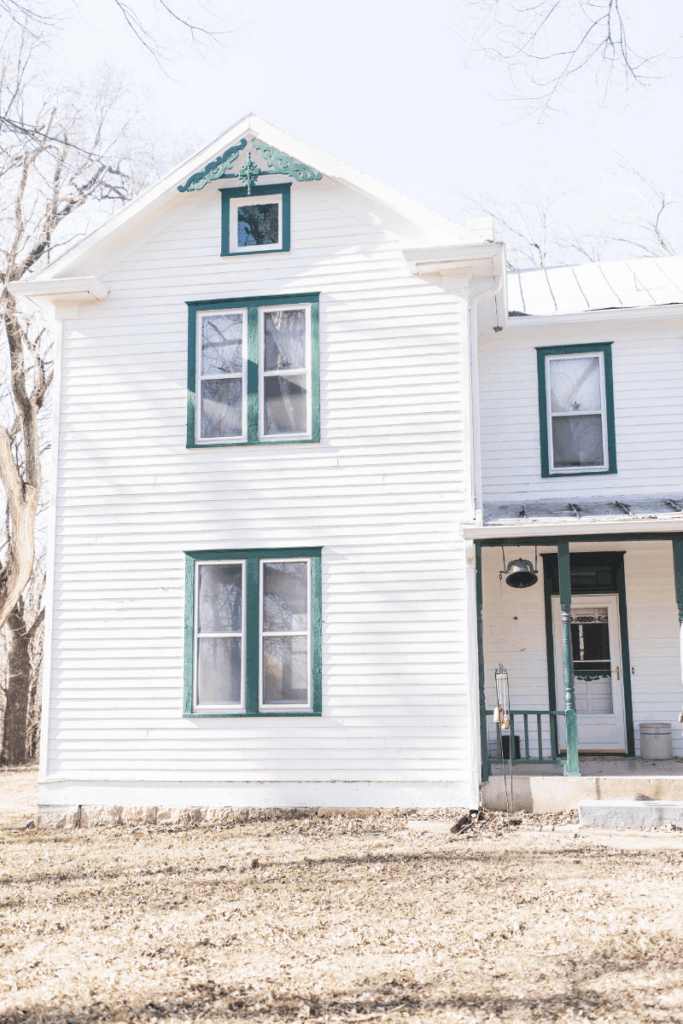 How to find a farmhouse and homestead video
For the last ten years, our family lived in a beautiful 1925 Craftsmen Bungalow. (Well, you know, after a ton of work.)
It had hardwood floors, crown molding, original kitchen cabinets, built-in bookshelves, a window seat, archways, a clawfoot tub and a big old front porch. I could go on about the character, history and beauty of our last home.
So, why on earth did we seek out this new farmhouse of ours?
It had everything we wanted on the inside, but it only say on a quarter of an acre. It would work just fine for a small family, or a couple, but we wanted land for our five kids to roam and explore. I had my heart set on a massive garden, honey bees and a dairy cow.
I not-so-patiently looked high and low for a place that we could call our own little homestead. The problem was that I usually found places that had beautiful land, but a character-less home. OR I would find the most beautiful farmhouse, but the land had no privacy or charm.
I finally figured out a few tricks for finding our dream property, and I believe I could have found one sooner if I had only tried this method sooner. I guess in a way I'm glad I didn't because ultimately I love the place we found and the timing of it, but I do believe these tips and trick could help you find your own farmhouse and homestead!
How to Find a Farmhouse and Homestead
1. Use a site like realtor.com where you can change the search criteria. Enter in your zip code to begin the search.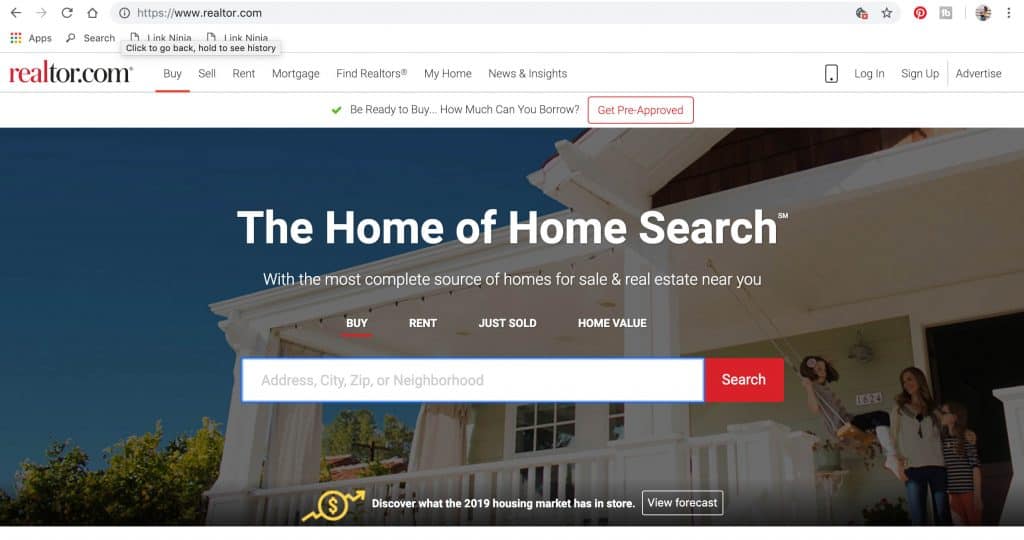 2. Under "more filters" expand the mile radius to 20.
Now, here's the thing Mr. and Mrs. Bass (aka my husband and I) had to come to terms with. If you are looking for an old farmhouse with acreage and character, you can't be married to the little town where you've lived all your life.
Sure, you might get lucky, and find one. But, you may be looking for years and never find it.
I even expanded my search a bit beyond 20 miles, by putting in zip codes from other nearby towns in my area. (I wish realtor would let you put in a bigger radius, so I could have skipped that step.)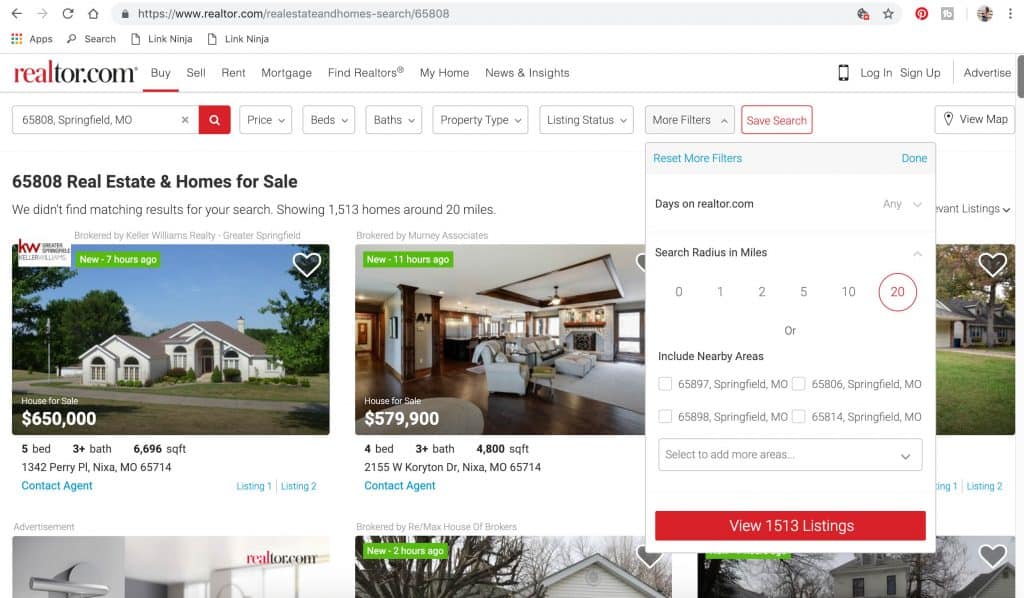 3. Under "Lot Size" choose Minimum 2 acres. If you require more than that, maybe try for a minimum of 5.
We would have been ok with just 2, if it was in the right setting. I have seen charming two acre farms where we could do everything we wanted, if they had the privacy of a dead end gravel road or something.
The most important step: the age criteria
4. This next step is the reason we finally found our farmhouse. The AGE criteria.
Do you wanna know how many 90s homes we drove by, because we saw that they had a little acreage with them?
My husband certainly has a picture framed in his mind's eye of me cocking my head sideways and muttering something about how I could make it work if we just did this, this, this and this.
I am SO glad we never settled for any of those places. I'm sure I could have made them livable and pretty, but how do you truly add character to a house that has absolutely none?
Under "Home Age" put in minimum of 75 years.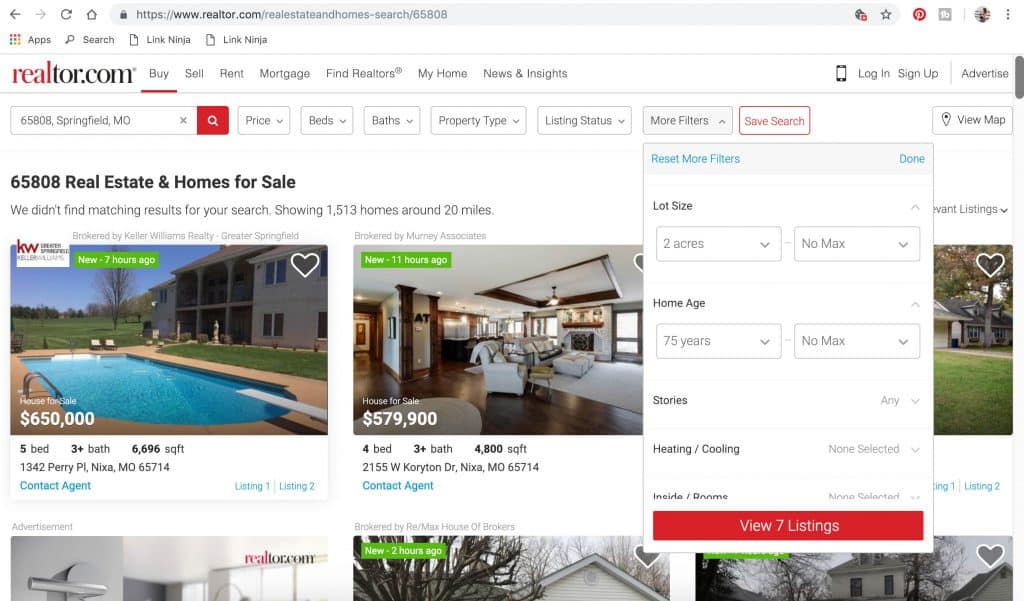 The day I did this search on Realtor, I came up with no less than 3 contenders. We actually were debating between two properties, when we finally decided to move forward on the one we bought.
5. Check back often.
You may not find anything on day 1 like I did, but that's ok. If you keep doing this search for your area, I bet you will come across something in a year or two.
6. Use your imagination in the house. Things like carpet, paint and an ugly kitchen can all be fixed. The less the place has been renovated over the last 50 years, the better.
Ignore the trends
7. Think restoration, not renovation.
I love all things HGTV, Home Town, Fixer Upper, Property Brothers…I would rather watch any of those over sitcoms and movies.
When you are thinking about buying an old farmhouse, you need to ignore the shows and the trends. These homes were built with intention and craftsmanship. In my opinion, any home that was built 100 years ago and is still in good condition, was built to last. Otherwise, it would have crumbled away years ago.
When you are walking through the property, imagine how you can restore it back to its former glory. Skip the expensive renovations, like knocking down walls, replacing historic windows and removing the lathe and plaster.
Most importantly, do your research before you dive in!
I learned a lot of this from my friend Sara Jo, at Bryarton Farm, who is restoring her 1893 farmhouse beautifully! I have also learned a ton from Paige over at Farmhouse Vernacular. If you are in need of some restoration guidance and motivation, give these ladies a follow on IG and Youtube!
Do your due diligence
8. Don't skip the inspections.
People have an irrational fear of old houses, because in our culture they are seen as money pits. Back in the 90s and 2000s people were bulldozing them to pop up something new, because old houses were seen as completely worthless.
I have noticed that most people would rather buy a new house, with cheap flooring and builder grade finishes, that even consider looking at an older home.
My husband and I have lived in a 100 year old home for all of our adult lives, and have had nothing but a great experience. But, here's the thing. We did not skimp on inspections. At our new place, we spent nearly $2,000 to get everything inspected from top to bottom before we even considered buying it. We had a separate foundation guy and a mold expert come out, as well.
The person who bought our house did the same. After the inspections, he brought out an electrician, plumber and foundation person.
Both of us moved forward confidently with the purchases, knowing exactly what we were getting into. We had to fix a few things before our buyer would purchase ours, and we had to have the sellers give us a credit for a few things.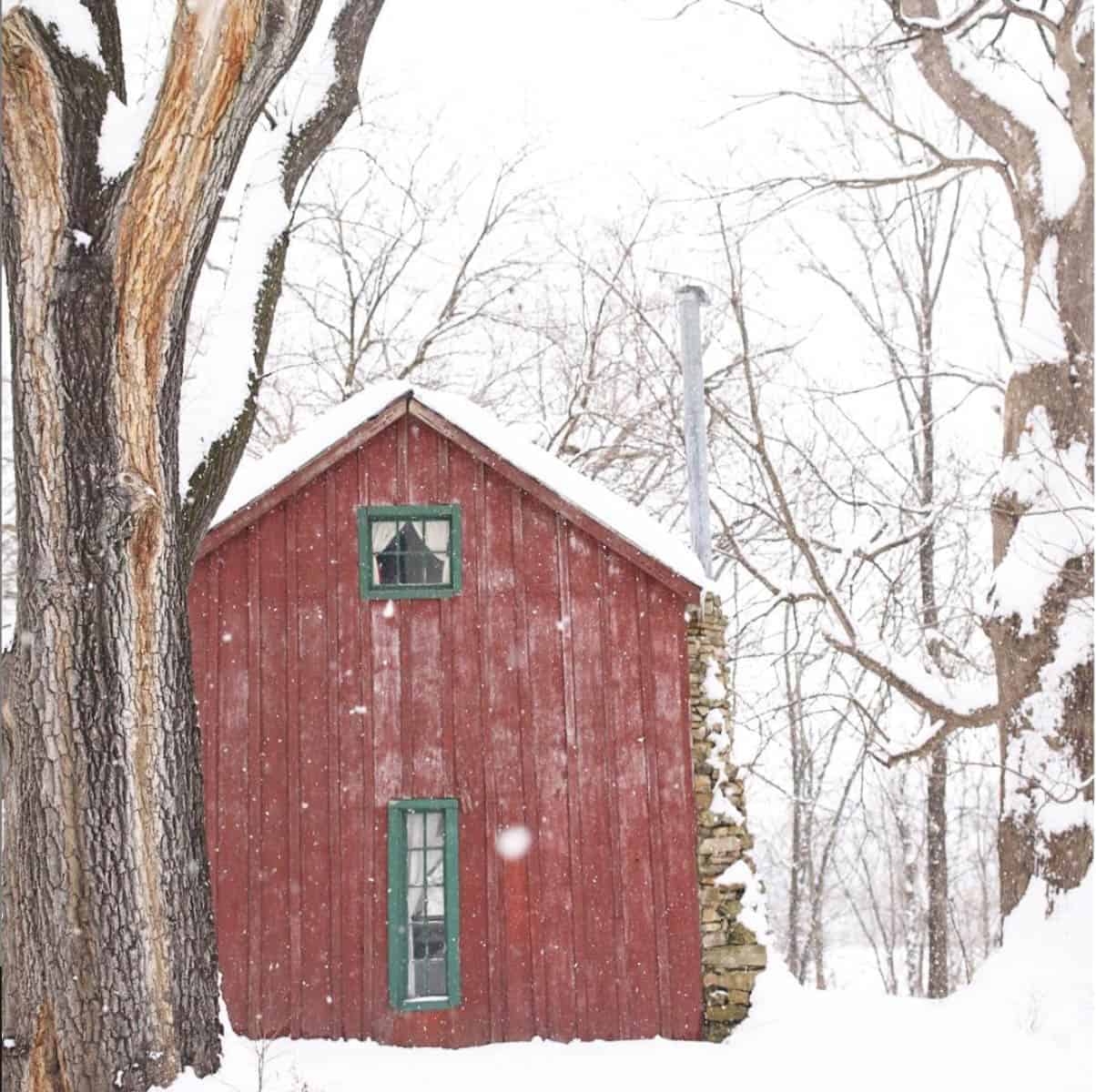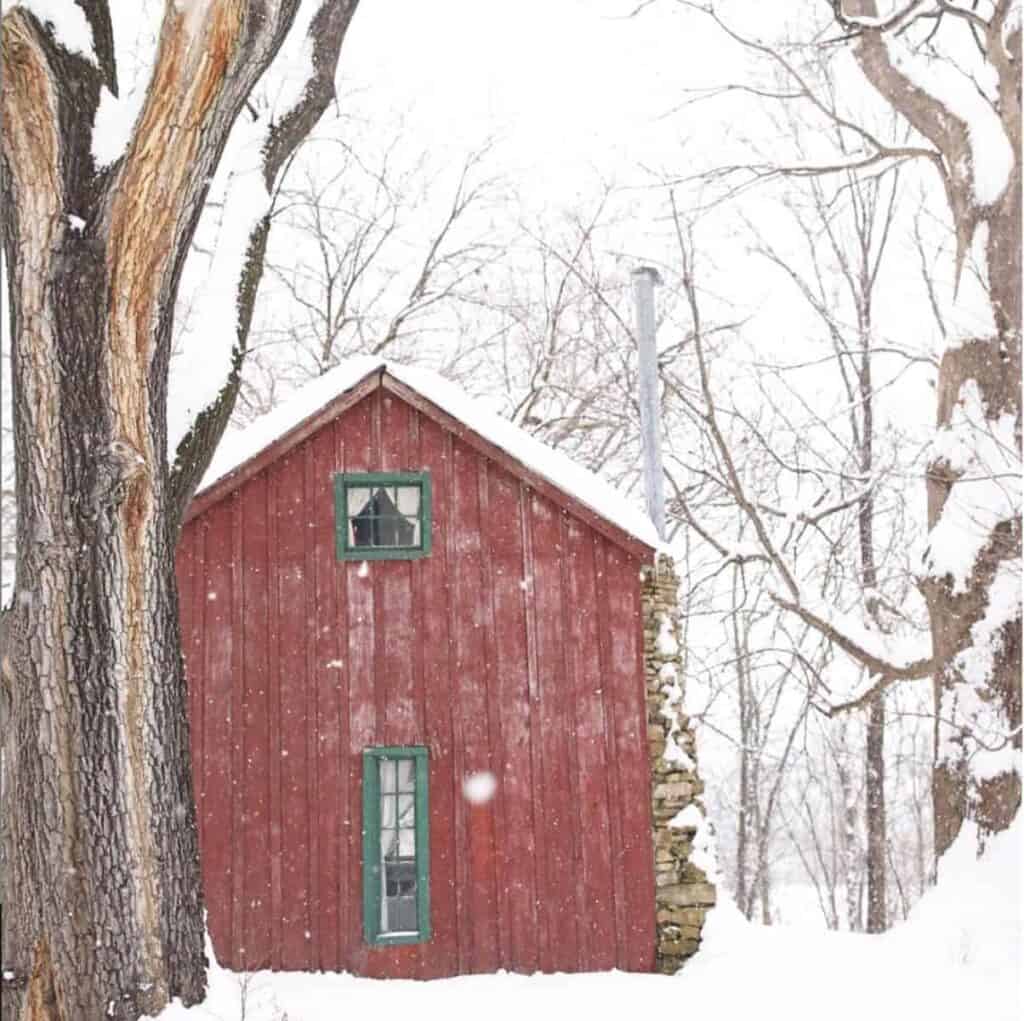 Don't be scared, but DO figure out what you're getting into.
A few years ago, we put an offer on a place that had significant foundation issues. I really wanted the place, and before I was fully aware of the issues I wanted to just put in a full price cash offer with no inspections. After having the foundation guy out I was so glad I didn't. He felt that the house would be better bulldozed than fixed up. Lesson learned.
Be optimistic, but realistic.
Also, make sure to get a high quality appraisal and leave on the appraisal contingency. This little step saved us almost $30,000 on our recent farmhouse purchase, when we found out we offered too much.
Be patient
9. I truly hope you find your dream farmhouse faster than we did, but don't just settle on something because you think you'll never find it. I am so glad the places I tried to rush into didn't work out. I'm an old house lover that sometimes tried to convince myself I would be ok with an 80s ranch, just so long as it was on acreage.
I'm so glad we waited it out.
Now, go forth and find a farmhouse. I wish you all the best!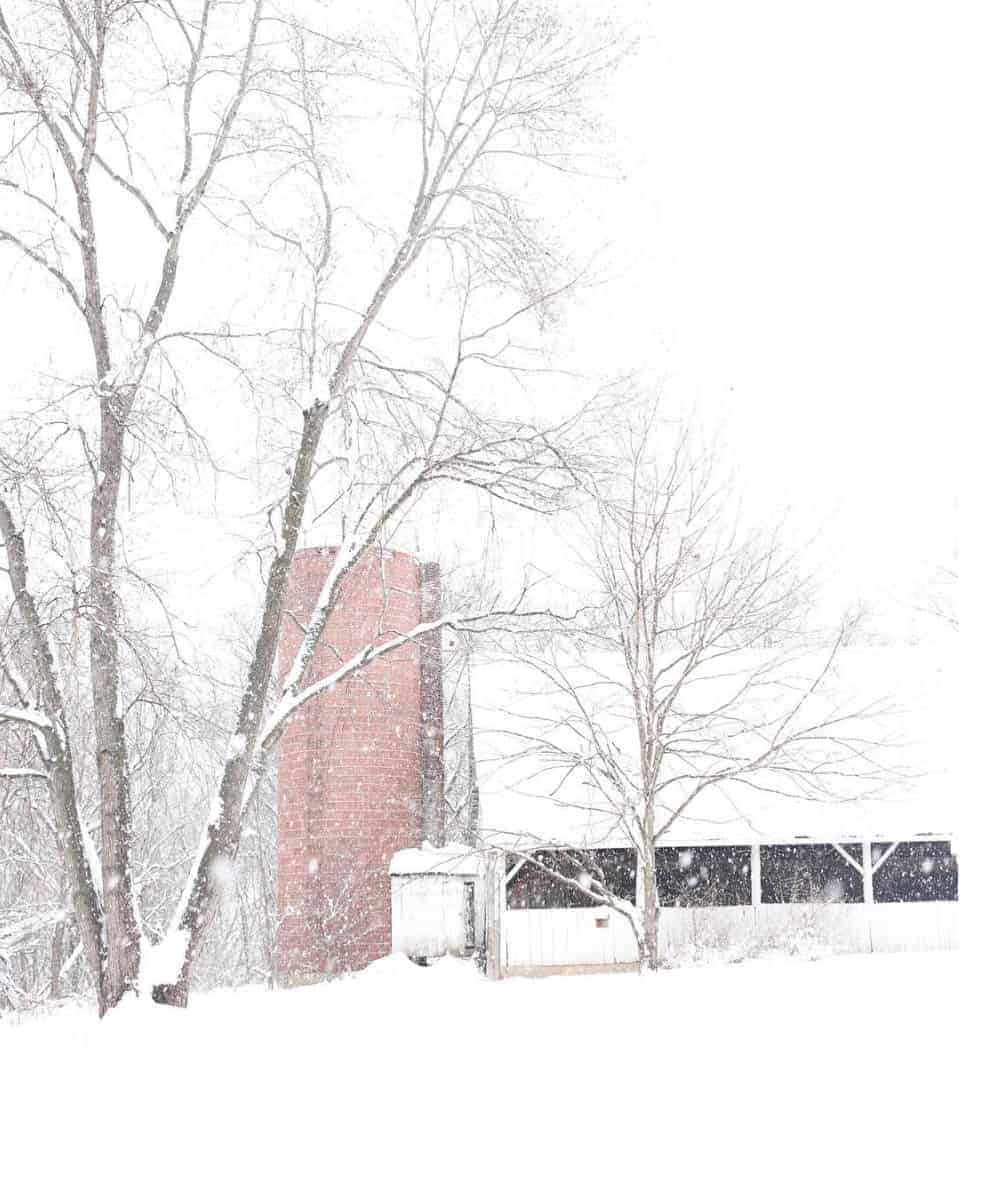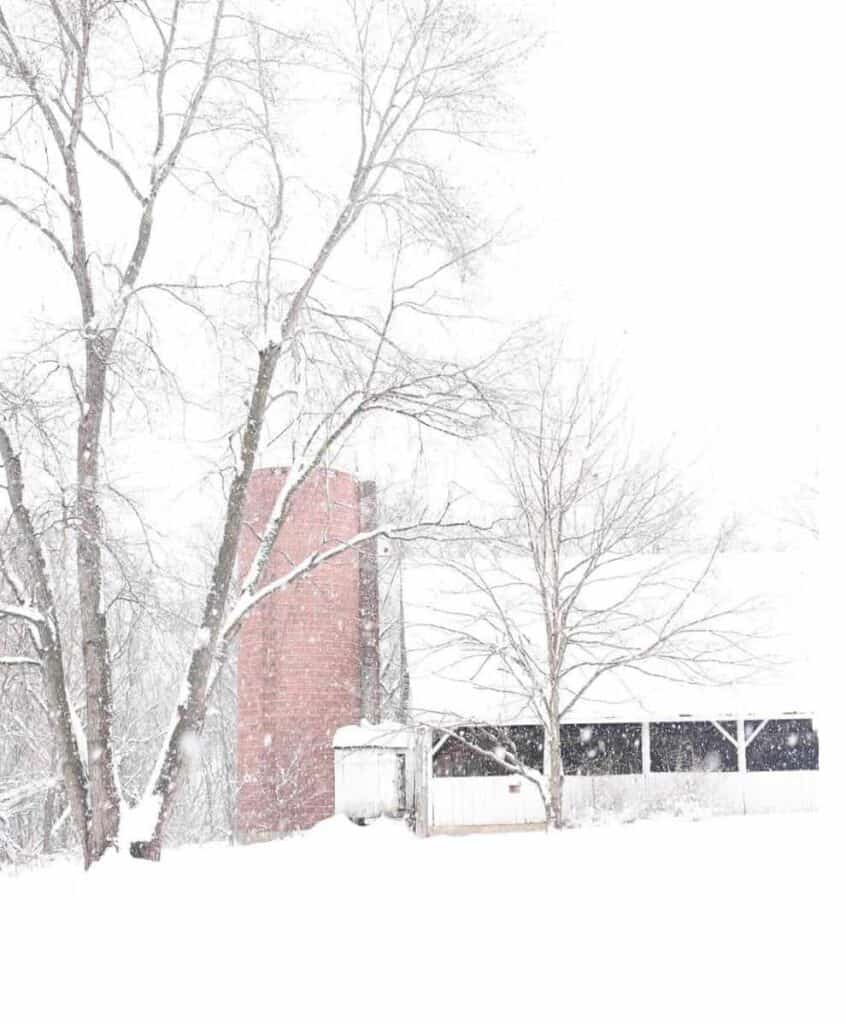 Pin it for later