I get asked this question all the time. "How do you get stuff done with kids?" I don't know if I can really answer that question perfectly, but I will at least share with you all a few tips that I feel have helped me get more done with five kids around.
How to Get Stuff Done with Kids Video
I probably get this question in my email, IG or Youtube once or twice every week.
In fact, I literally just clicked over to Youtube for a minute to upload this video and I had a notification with someone asking me…"How do you make videos when you have kids?"
Although most ask out of honest curiosity, some people ask it accusingly, like certainly you must be neglecting your children if you're writing a blog and making Youtube videos.
Since there has been so much interest on this topic, I thought it was high time I share my thoughts.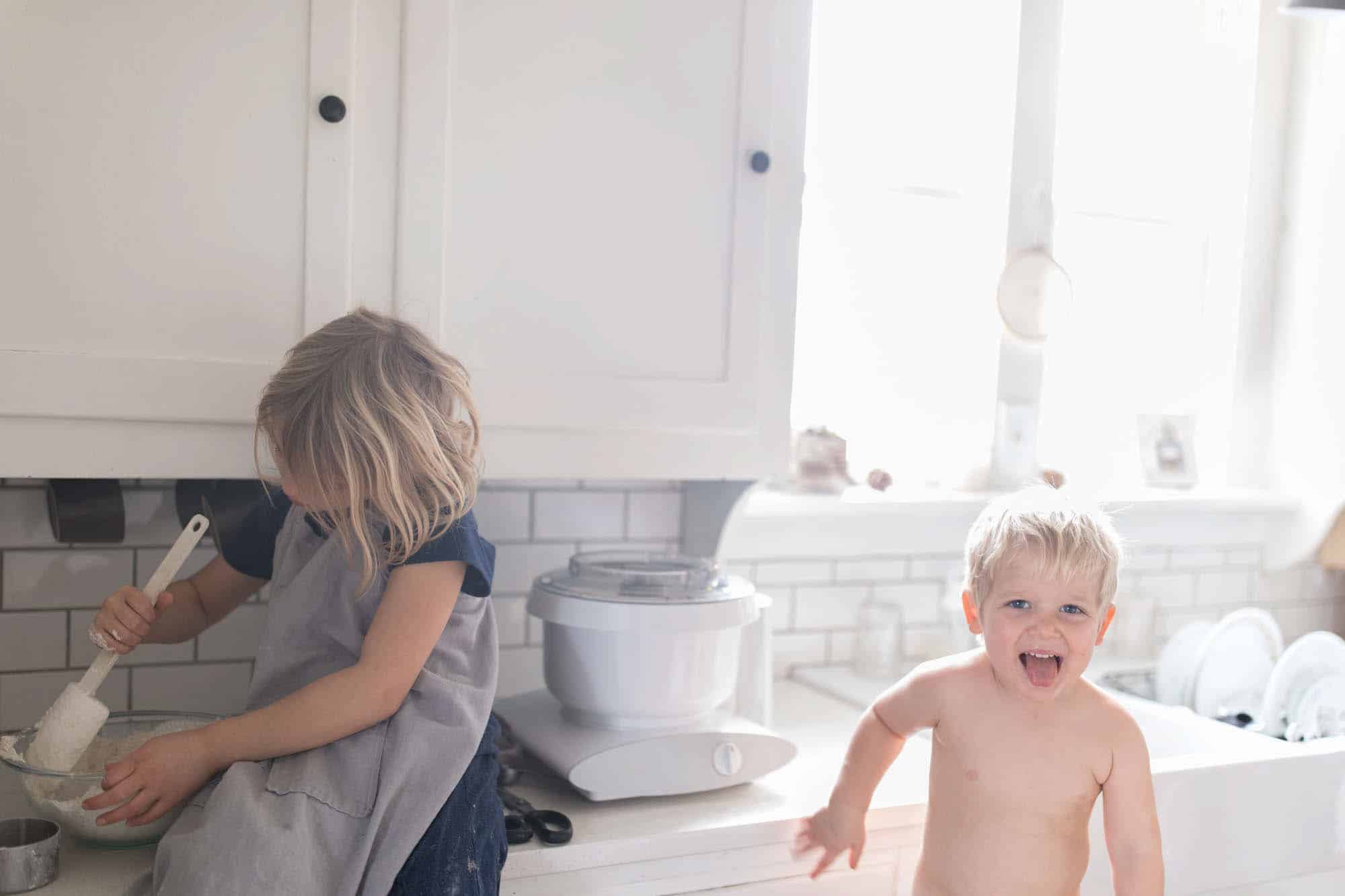 So, first of all, I want to go on the record saying that I don't think have five kids as hard as having one kid times five. Did that even make sense?
Basically what I'm saying is, yes its hard to have five kids. Its even more challenging, chaotic and more work than having one or two BUT not exponentially so. I feel like some things get easier the more you have.
I say this, because I often get looks of horror from a frazzled mom of one who can't imagine life being any crazier than it already is.
When you have several kiddos, you have to get more laid back about little things that maybe a mom of one has the time to stress over. Plus, they keep eachother company, so they aren't asking you to jump in for a game of hide and seek.
One morning last week my sister had my girls over for a sleepover. This left me home with the three boys, ages 5, 2 and 4 months. I had two less kids, but it didn't feel any less stressful. In fact, I wanted my helper girls back. I needed my baby holders.
Some things truly do get easier the more kids you have, especially if the older ones are becoming responsible enough to help with things around the house. Such is the case with my older girls. They do come with their own unique challenges, but thats a another post for another time.
My seven tips for getting stuff done with kids around
1. Thinking/worrying less about little things.
When my first daughter was born I worried about her nursing and sleeping schedule, what outfit she was wearing, when she would start solids…..etc. etc. etc. If one could worry about it, this first time mom right here worried about it.
The amount of time and mental energy I devoted to worrying about things that ultimately make no difference kept me from getting done the things I really wanted to accomplish. With a little perspective, and experience under my belt, I am able to push those little cares aside and focus on bigger things.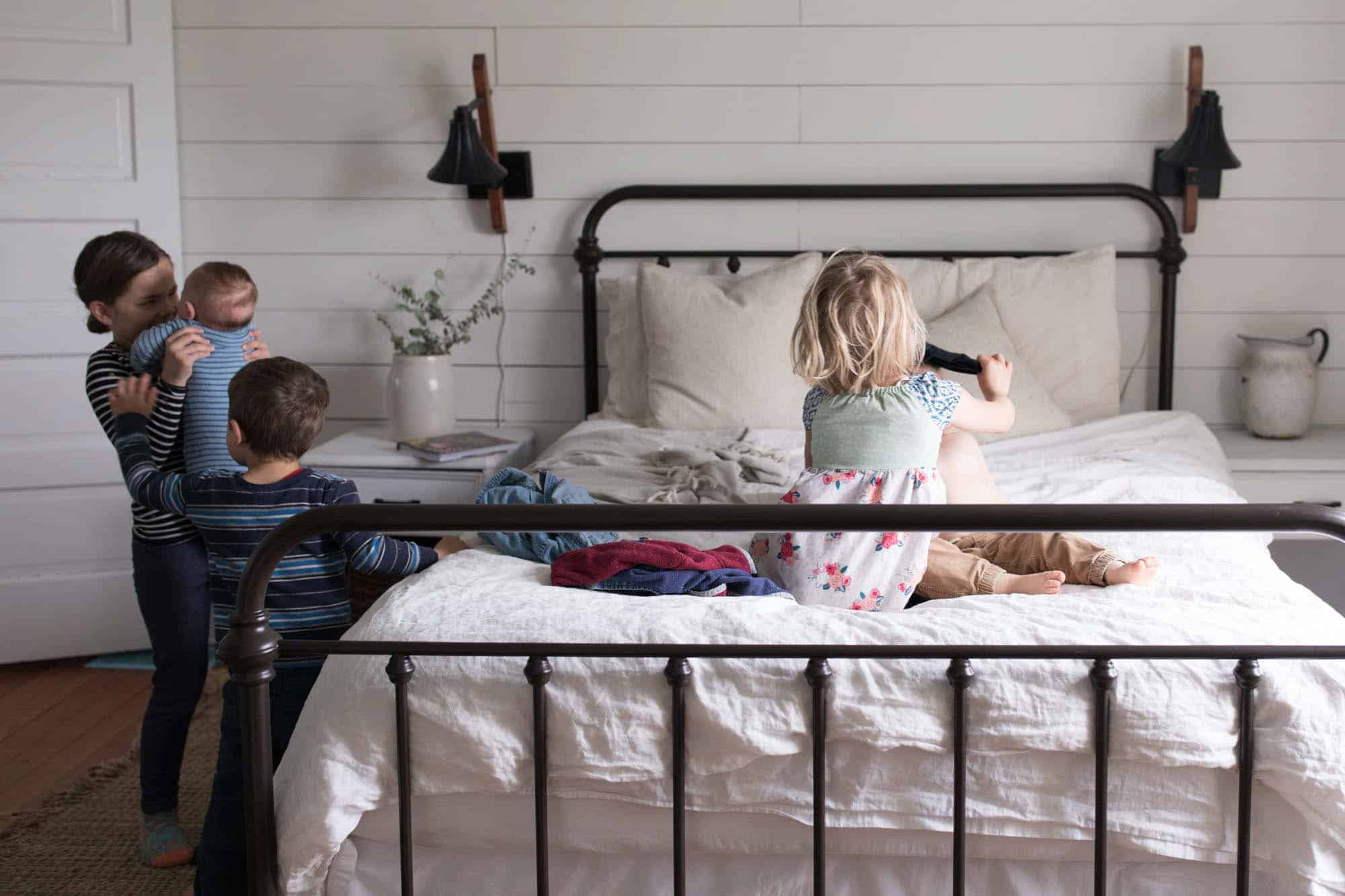 2. I don't bargain hunt.
This may come as a surprise to you, but I buy stuff full price.
Sure, if I see something I actually need for a good price I'm totally going to snag it up. No brainer. But, seek them out, I will not!
I seriously used to waste so much time and mental energy trying to find the best deals on things. Searching high and low for those 2T jeans in good condition on buy/sell/trade sites, scanning the free list on Craigslist for free five gallon buckets and t-posts… OK, I totally made the specific items up, but it helps to paint the picture.
These days I see more value in time spent pursuing my dreams than wasting a couple bucks on new jeans for my kid.
If I need something I'm going to run to Target, or better yet, spend two seconds ordering it from Amazon.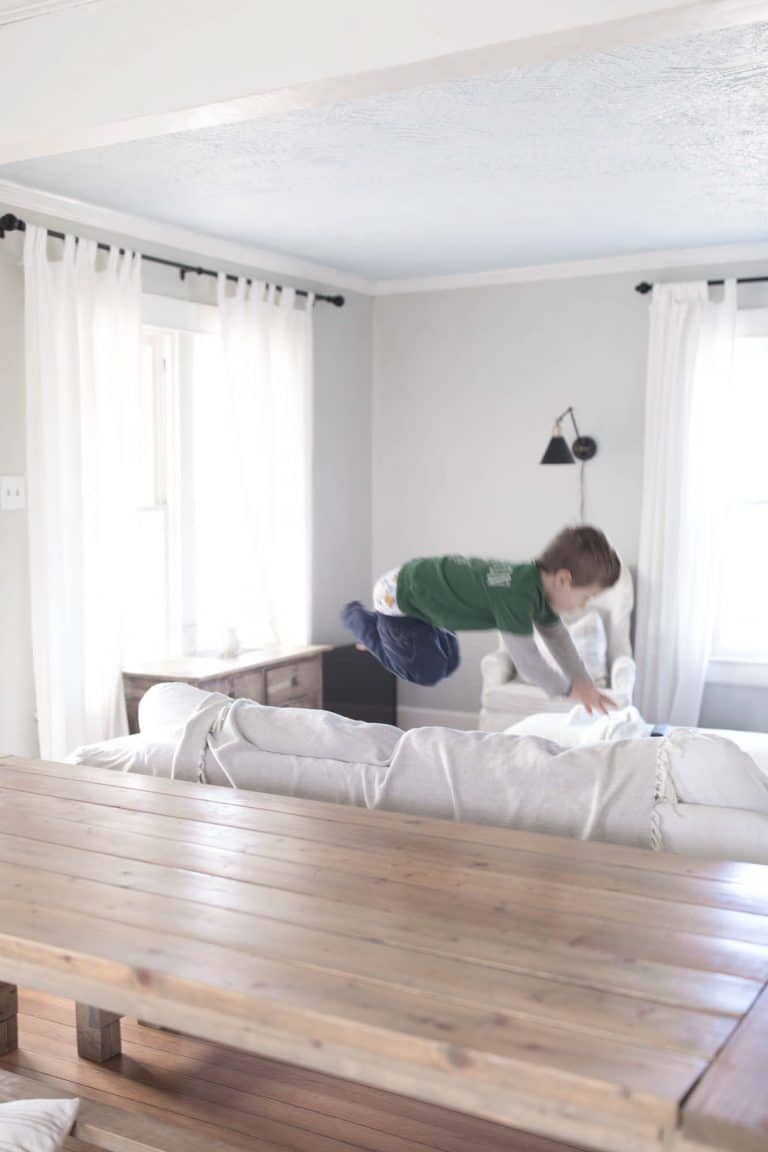 3. Letting my kids get dirty.
You know how much time I could waste worrying about the cleanliness of my kids? Like waaaaay too much!
I let them get muddy and play in the hose. While they'e romping in the mud, I'm making sauerkraut.
I could spend all my time making sure that they don't run out of the house in socks, but then I have to waste time on a 50 cent pair of socks.
4. I don't worry about what my kids eat.
I make the healthy food and offer it to the kids. How much each kid eats, and which components of the meal they are getting, isn't something I worry about or spend time on.
I used to spend way too much time worrying about the amount my kids were eating and if they got the proper servings of vegetables, protein, etc.
As long as they are growing and developing, I'm just going to assume they are getting enough of the good stuff.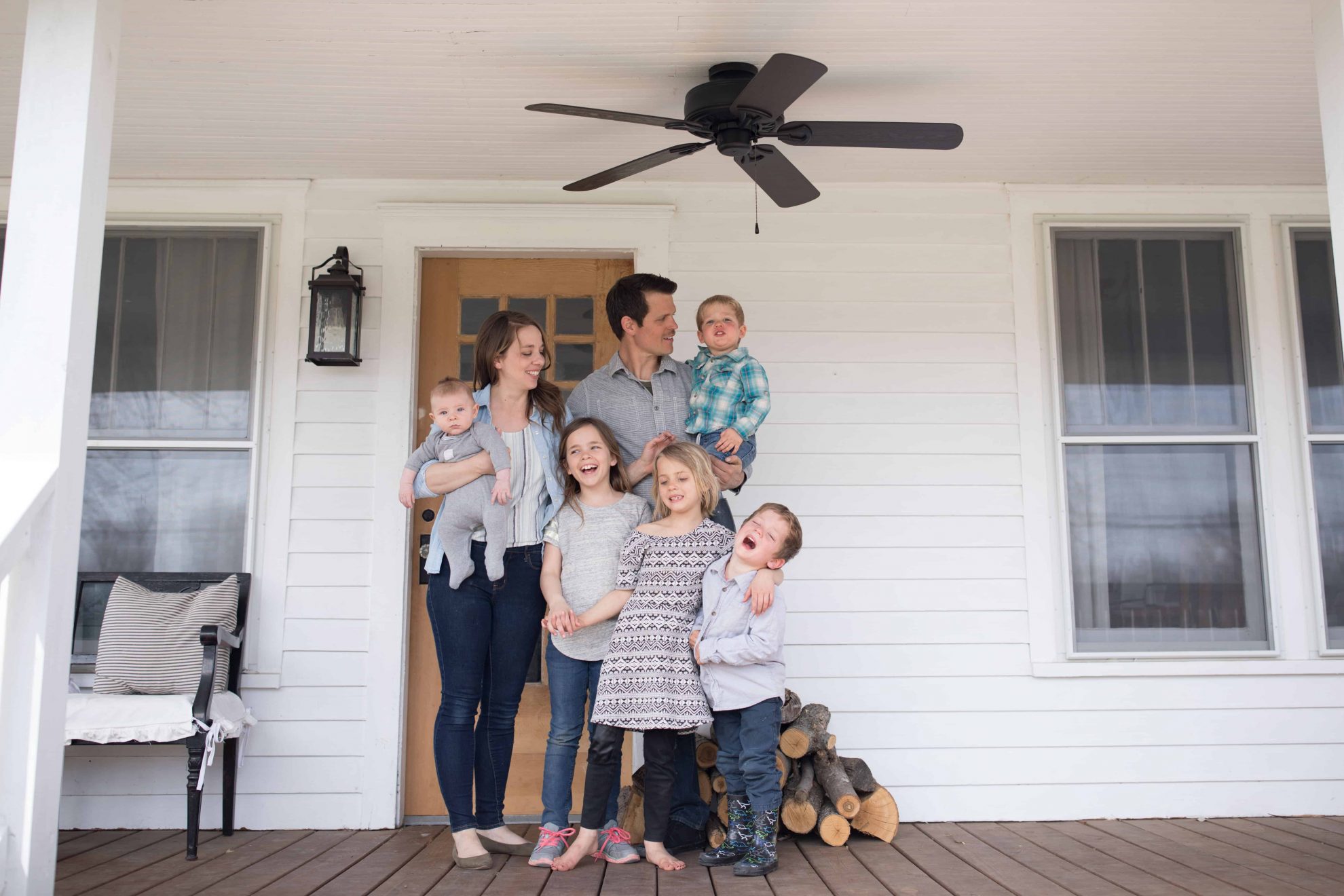 5. Simplifying our stuff.
I sort of jumped on the old minimalist train about a year ago. Yeah, I know its super trendy, but it makes so much sense!
I used to waste so much time organizing/categorizing all my kids stuff. I would put summer clothes in the basement in the fall, and bring them back out a few months later. I had to carefully label bins so I knew where to find 12 months boy clothes and 6X girl.
You know what that is??
A big ole waste of time.
Nowadays, I just keep enough clothes so that everything for all the seasons fit in their rooms. Everyone seriously needs approximately five outfits. They do have a few more than that, but they would totally be fine with that amount. I do laundry every day anyway.
Check out my post on 9 Things To Get Rid Of For A Clutter Free Home. This strategy has done amazing things for freeing up time in my schedule!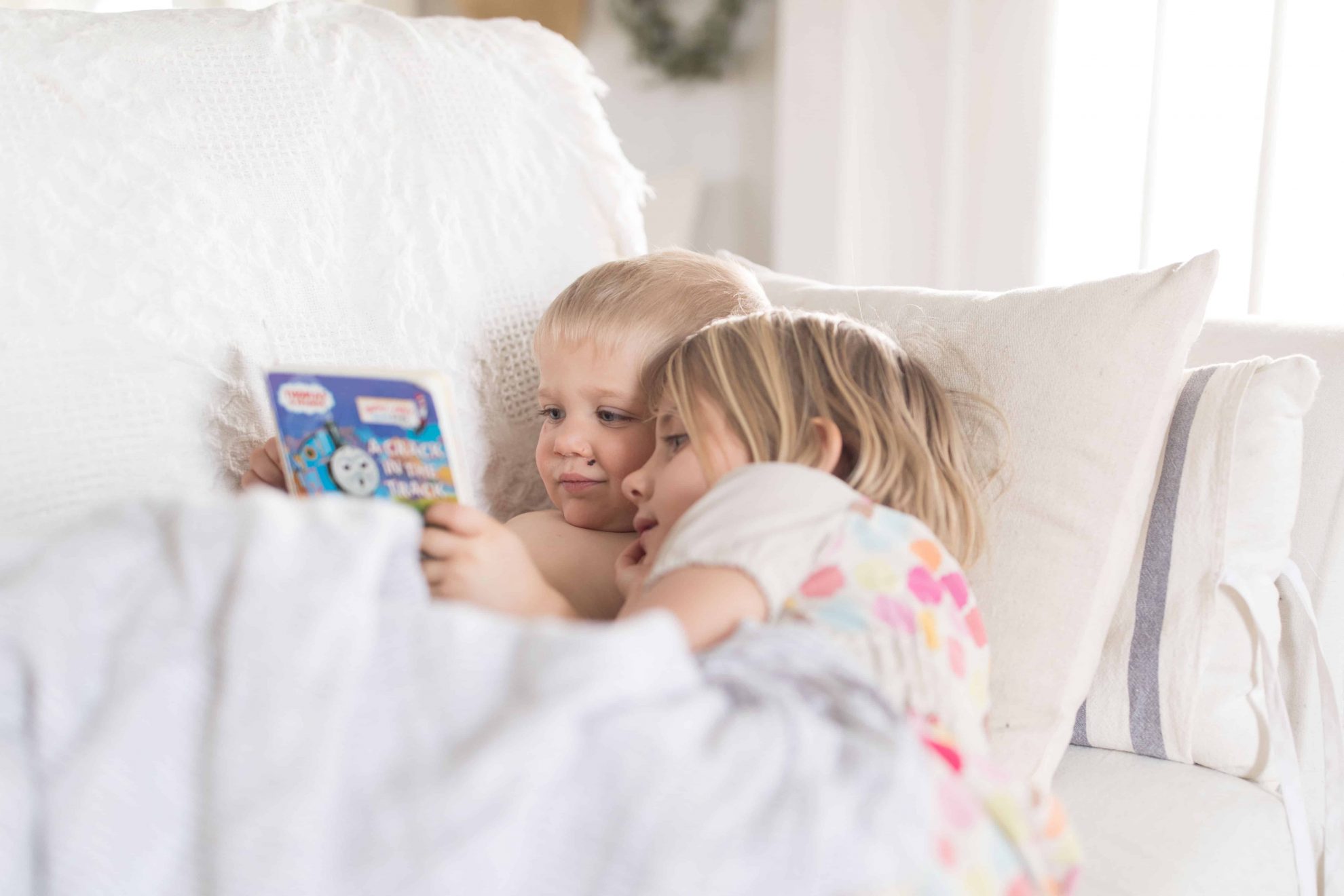 6. I don't meal plan.
There it is. I said it. I don't mess with recipes. I just buy the same stuff over and over again and cook it up.
It makes my life just so. much. easier.
Check out more on this topic here:
5 Tips For Having Healthy Meals Every Night Without Meal Planning
Easy Healthy Meal Ideas For Family
Healthy Breakfast Ideas For Family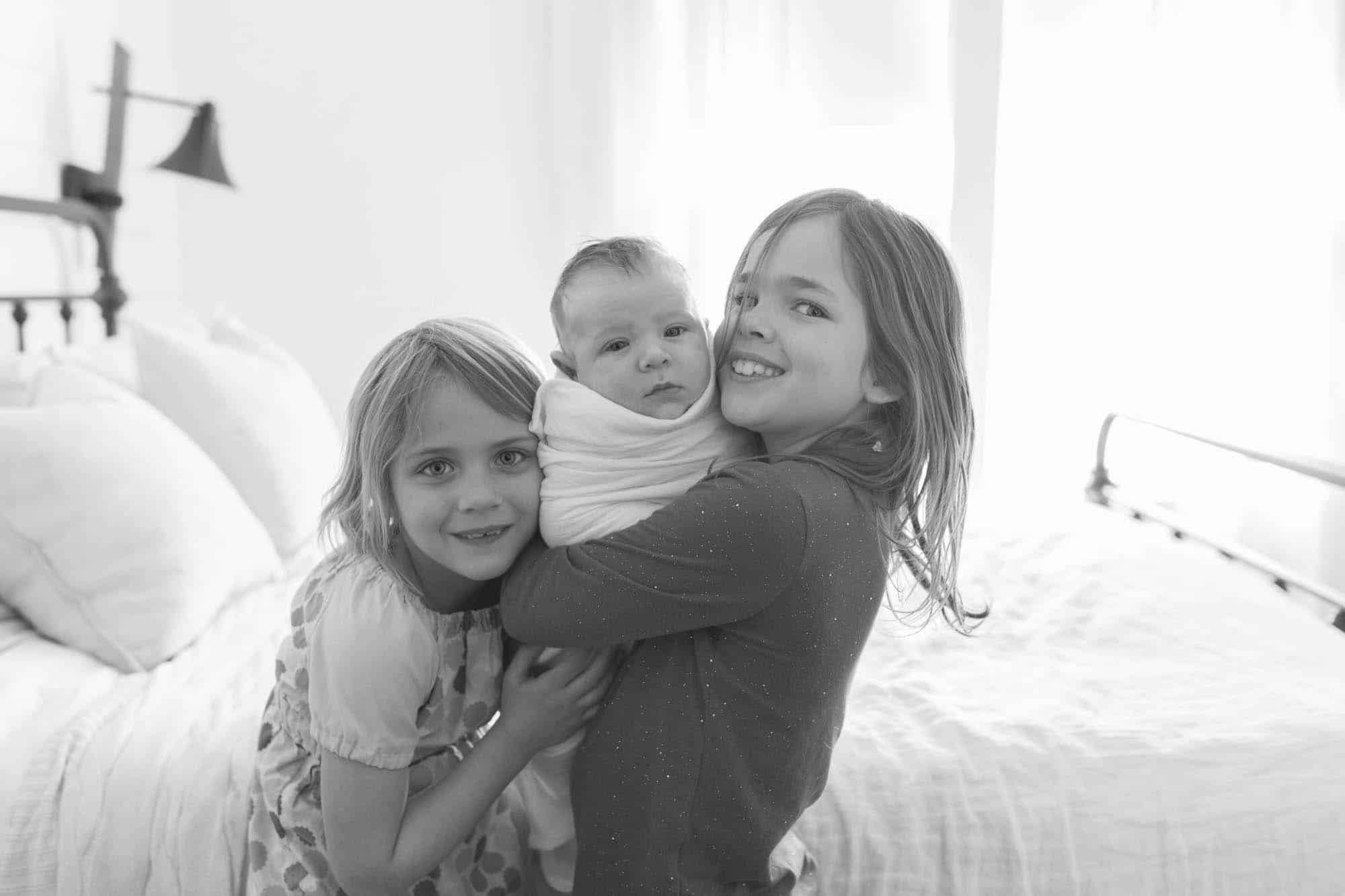 When do i actually get it all done
I try to divide my time into work time and kid time. In the morning, I am pretty much dedicated to getting housework and kid stuff done.
I try to do work on business sometimes, but it just isn't wise. When my attention is divide between a bunch of different things (i.e. kids and work) neither get done very well.
Every single day from 1 to 3 we have a rest time at our house. We have been doing this for over nine years, since my oldest was a baby. I am super particular about not missing this time.
I get so much done for by business during those two hours.
I also pull at a lot of late nights.
It's not fun, and most of the time I don't want to do it, but I have goals and I have babies. Somethings gotta give, and often that's my recreation time.
I Set goals
One year ago, on my husband's birthday, we sat down together at a coffee shop and talked through our goals. We knew we wanted to work on a business together full-time and we knew it would take some seriously hard work to get there. We set very specific goals on work that we needed to do every week to get us to that goal.
My recommendation for you is if you have something you want to accomplish, set a big goal for the year and then break it down into 52 action-oriented steps that you can do every single week to reach that goal.
I know this goal-setting part doesn't exactly tell you HOW to get things done with kids around but when you know WHY, you will find the time.
We all have time to do the things we really want to do.
What did I leave out? Do you have anything you could add to this discussion on getting things done with kids around? Let me know in the comments below!
Pin it for later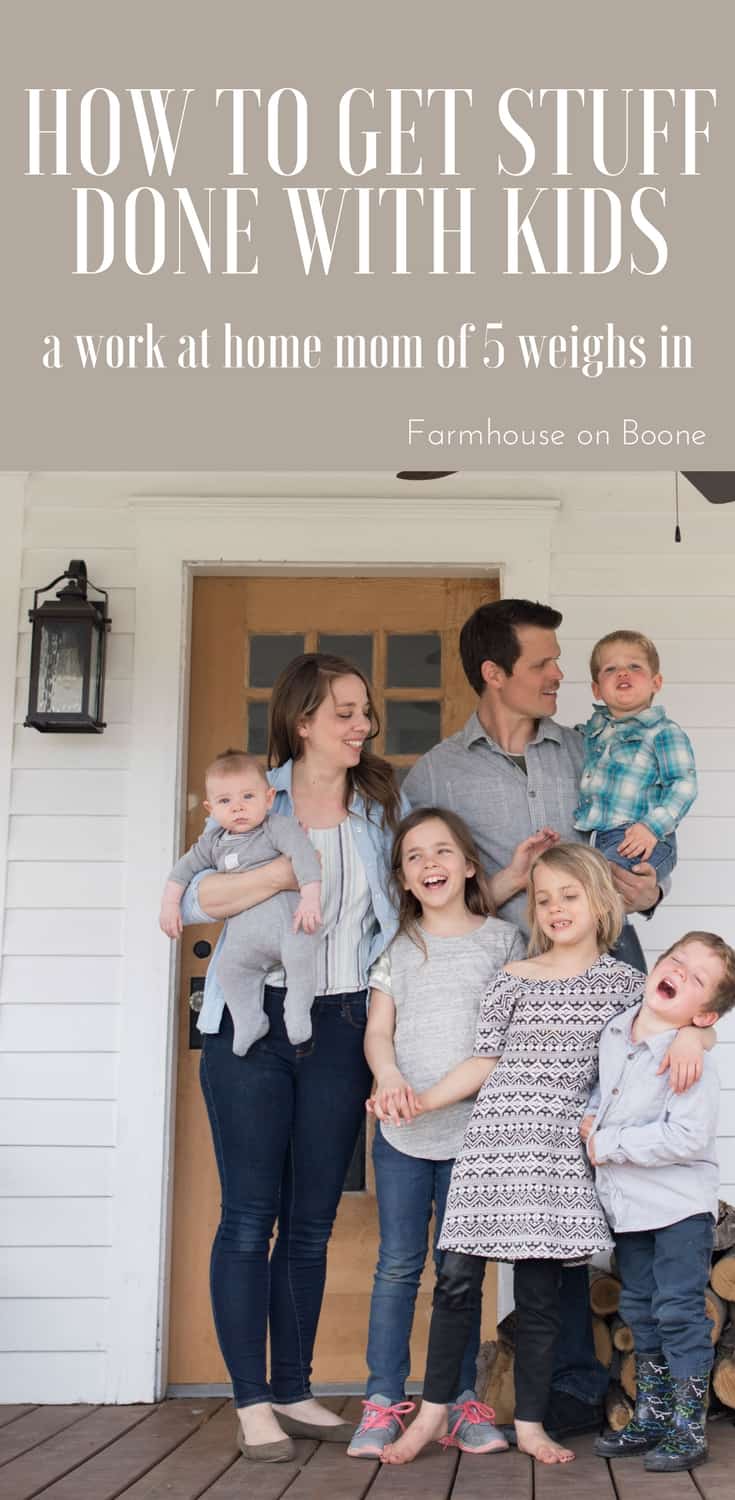 Thank you so much for stopping by the farmhouse!