Learn how to sew a hem with simple, clear sewing instructions for a beginner. Use this hem tutorial to sew blankets, dresses, curtains, wherever you may need one.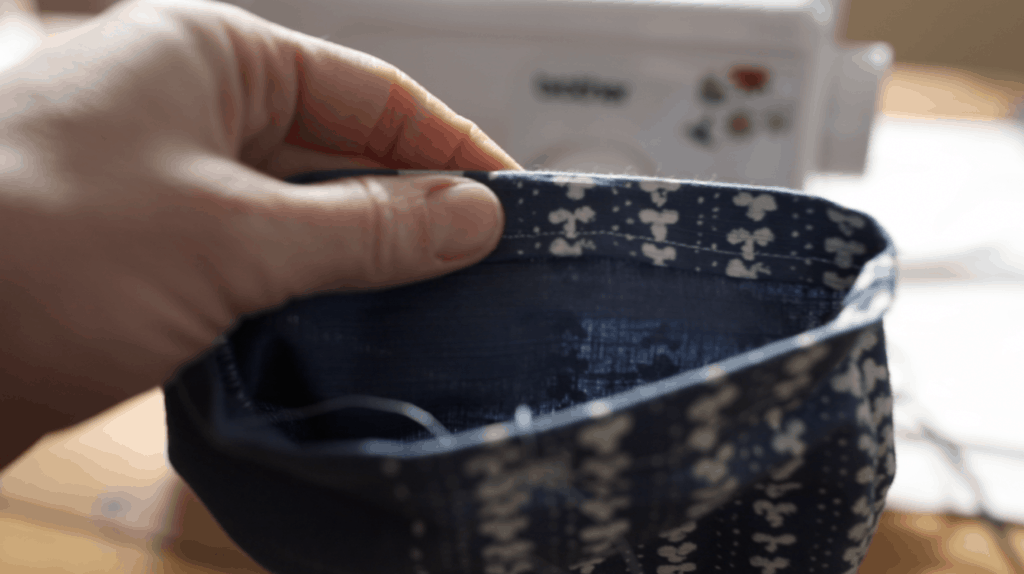 We are continuing our Simple Sewing Series today by showing you how to sew a hem. If you have missed any of the other posts, make sure to check out this free course where I show you the basics of beginning to sew.
I love sewing! I started doing this series because I really want you to love sewing too. It doesn't have to be intimidating or frustrating. Once you get a few basics down, then you can sew just about anything.
It's amazing what you can transform once you learn how to sew. Have you seen how I made these slipcovers to give new life to cheap wingback chairs picked up at a yard sale, or the bench cover? Or give a room a freshening by making some curtains.
I just love what you can do with fabric. A hem is definitely something you need to learn to do so you can make your projects look beautiful and finished.
Sewing a hem may seem pretty intimidating, but it is actually really simple.
This post may contain affiliate links, which means I make a small commission at no extra cost to you.
Tips For Sewing a Hem
Make sure your thread color matches the color of the fabric so it blends in well.
An iron is a must to get pretty and flat hems. Don't skip this step.
You can pin your hem down to make sure the fabric doesn't move. I skip this step a lot, but it is good when you are just learning to sew.
Make sure your sewing machine is on the right settings before sewing. See below on the settings I recommend.
Always account for the hem when figuring out lengths for certain projects, like making a dress. Usually, I will add an inch for a hem. Patterns will usually already include this.
How to Sew a Hem Video Tutorial
Tools you may need to sew a hem:
How To Sew A Hem: Common Questions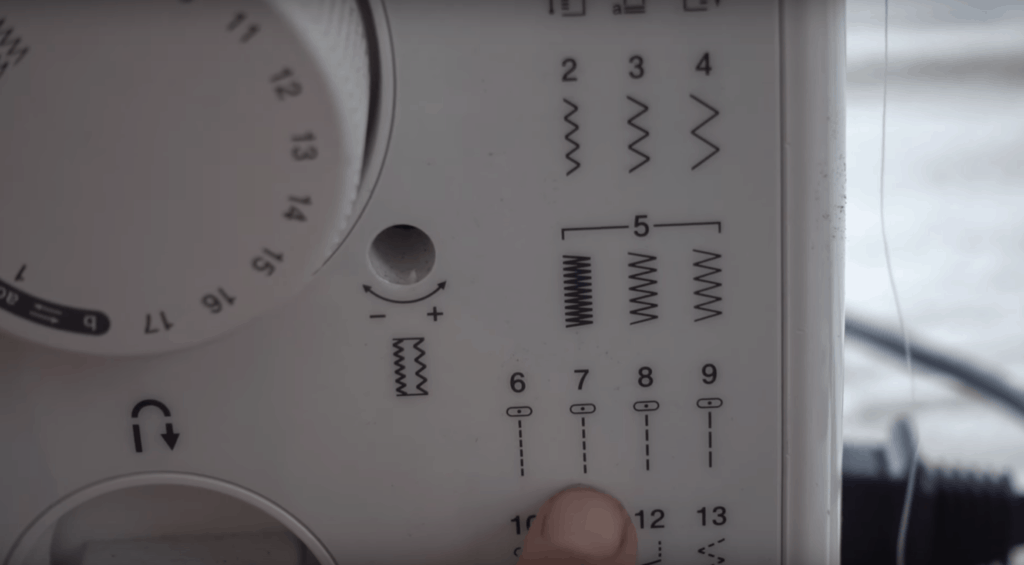 What stitch should I use?
I would recommend using a straight stitch. For example, I use the #7 stitch on my sewing machine, but it may be a different number on your sewing machine.
What Sewing Machine Do I Recommend?
I own a sewing machine super similar to this one here.
Do I Really Have to Iron the Fabric Down?
I would absolutely recommend ironing down your fabric before sewing, but it is not absolutely necessary. Ironing the fabric down is a huge help in hold the fabric down while you are sewing. Also, it helps you to line up your fabric before you sew it so that you have a straight edge.
I have Never Sewn a Hem Before. I am Scared to Try.
Honestly, the best advice I have for you is to just practice sewing a hem on a little pouch like the one I have pictured, so that when you feel comfortable to sew a hem on a dress or other item, you will feel more confident. Sewing a hem is really simple once you practice a couple of time.
How to Sew a Hem | The Process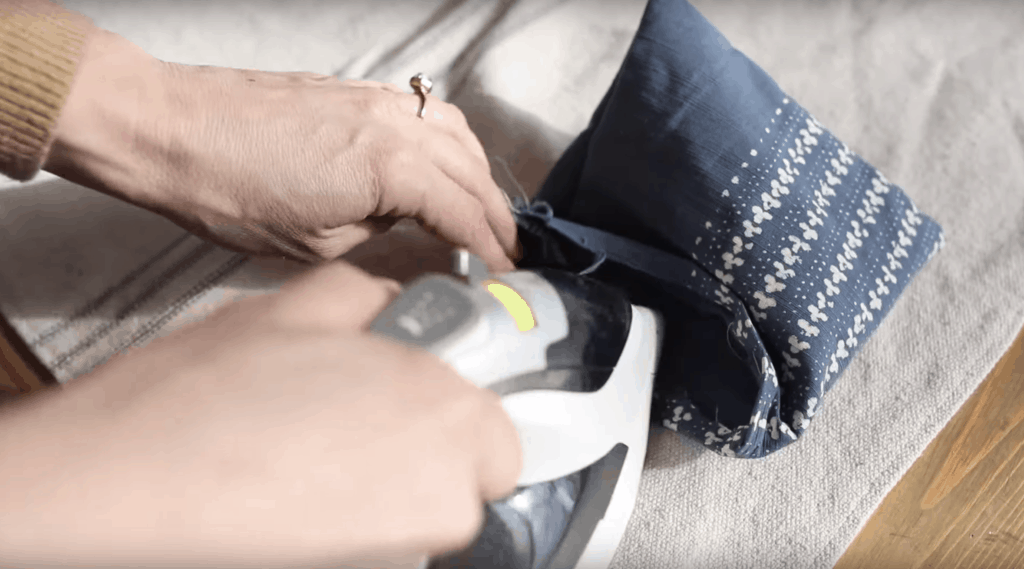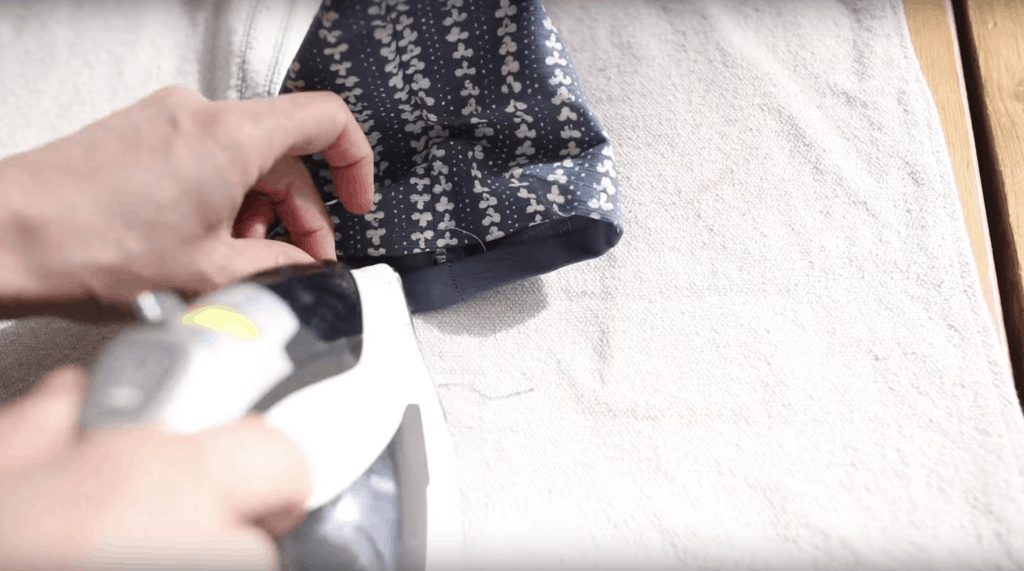 Step 1: Fold over the raw edge
The first step is fold over the raw edges of your fabric about an inch and iron it flat.
Then, fold the fabric over one more time, about an inch, in order to hide the raw edge.
Iron it flat again.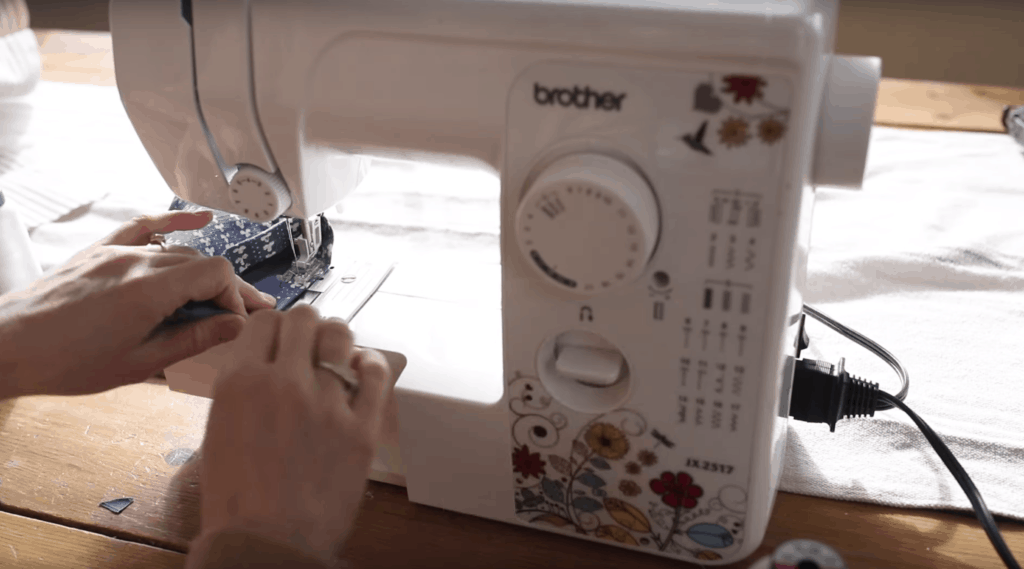 Step 2
Place your project with the inside facing up so that you can see the inside of your project while you are sewing.
Sew all the way around your project and don't forget to do a back stitch before you start sewing and before you take your project off the machine and cut the thread.
I showed you how to backstitch in this tutorial.
And that's it. It really is that simple!
Other Simple Sewing Series Posts
How to Thread a Sewing Machine
Pin it for later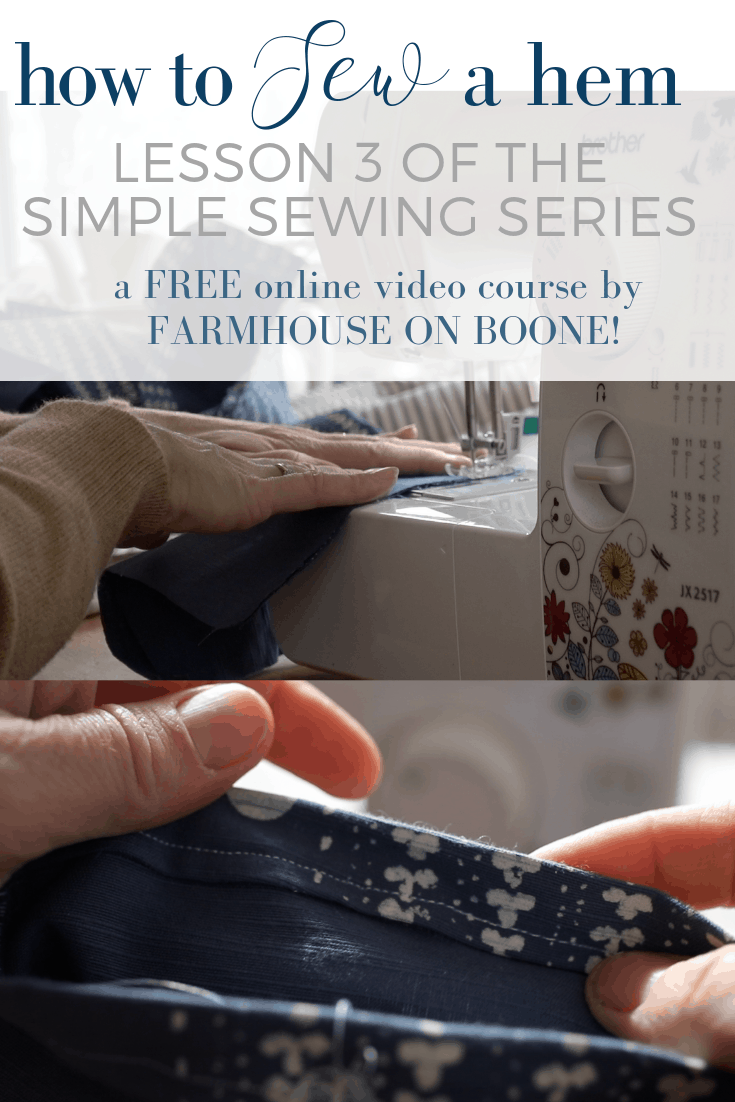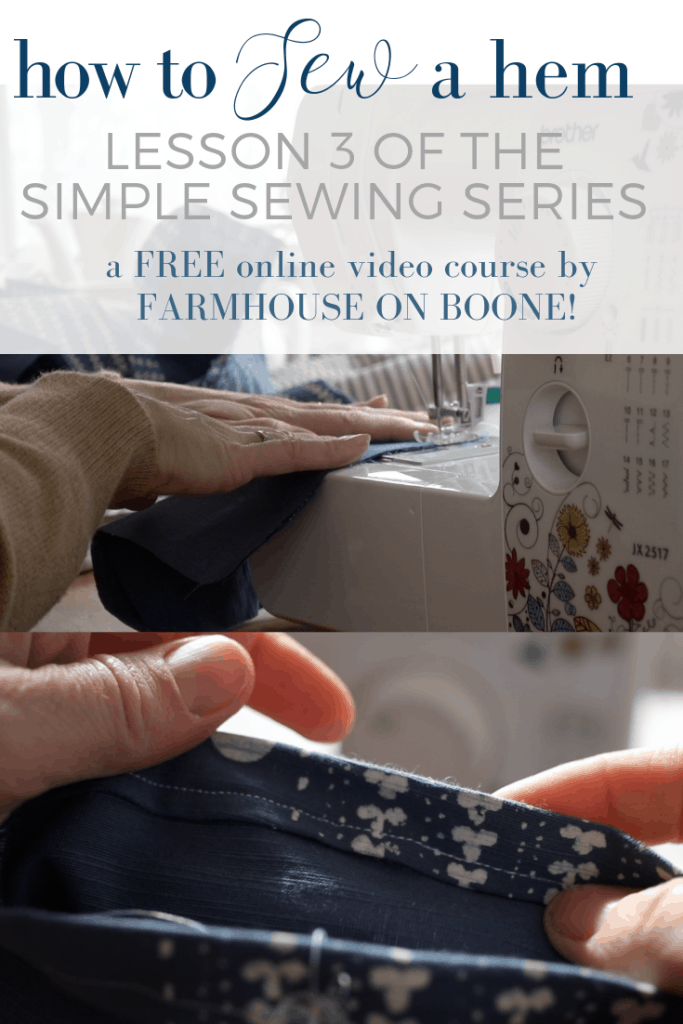 This post was updated August 2019