I'm sharing my nine plus years experience on how to wash cloth diapers in an all natural way. It's a relatively straightforward process and not as gross as you might think! I also share my simple diy cloth diaper detergent recipe. 
How to wash cloth diapers video
In a recent post I shared with you all my Favorite Cloth Diapers because I had so many of you asking what I use. I promised a part two post on how to wash them, so here I am!
I have over nine years experience of cloth diapering under my belt, so I may not wash the in the official way, but I know what works for me.
And, let me tell you guys, its NOT complicated.
I must point out that I am the furthest thing from a germaphobe, and not easily grossed out. My cloth diaper cleaning routine is, therefore, pretty laid back. My son is rash free, and comfortable, so I would say its an a-ok approach!
This post contains affiliate links. See my full disclosure here.
How to Wash Cloth Diapers
Remove Solids– If the diaper is soiled, hold it by one end and swish it around in a clean toilet to remove solids. If the baby is exclusively breastfed, you can skip this step.
Remove the inserts If you are using pocket diapers- This is another one of the many reasons I prefer the diaper cover setup. So much less gross! You just throw it in, no need to separate.
Store the inserts and covers until washing– I like to use a stainless steel trash can with a removable insert and a lid for this. It can hold a high quantity, is easy to clean and contains the smell.
Run the diapers through a cold cycle– I prefer to wash my cloth diapers twice to eliminate stains and odor. For the cold cycle, I use a small amount of liquid homemade detergent, or a free and clear option.
Wash the diapers on hot– After using a cold cycle to remove stains, I run the washer one more time on hot to give the diapers a deep clean. I usually add a little dry detergent at this point. The key is to always use a very small amount of detergent. If you use too much , it will build up on the diapers and you will have to strip them. (See below.)
Dry the diapers– I am a super lazy cloth diaper-er and just throw them all straight in the dryer. To extend the life of the diapers, line drying is best. With that being said, my current diaper stash is on the third kid and still going strong.
Strip the diapers, if necessary– If they are still stinky when you're done washing them, and they seem less absorbent, its time to strip! See my explanation on the how to below.
Store the diapers– Due to my non-type A laid-backness, I do not fold my diapers. They go straight from the dryer and into my cloth diapering basket, all in a heap. Its so easy, my kids can put them away. I used to fold them nicely, but that was just one more thing that had to go the more kids I had. Turns out its totally unnecessary. Its the same reason I don't fold the baby's clothes either. I just throw them straight in the drawer.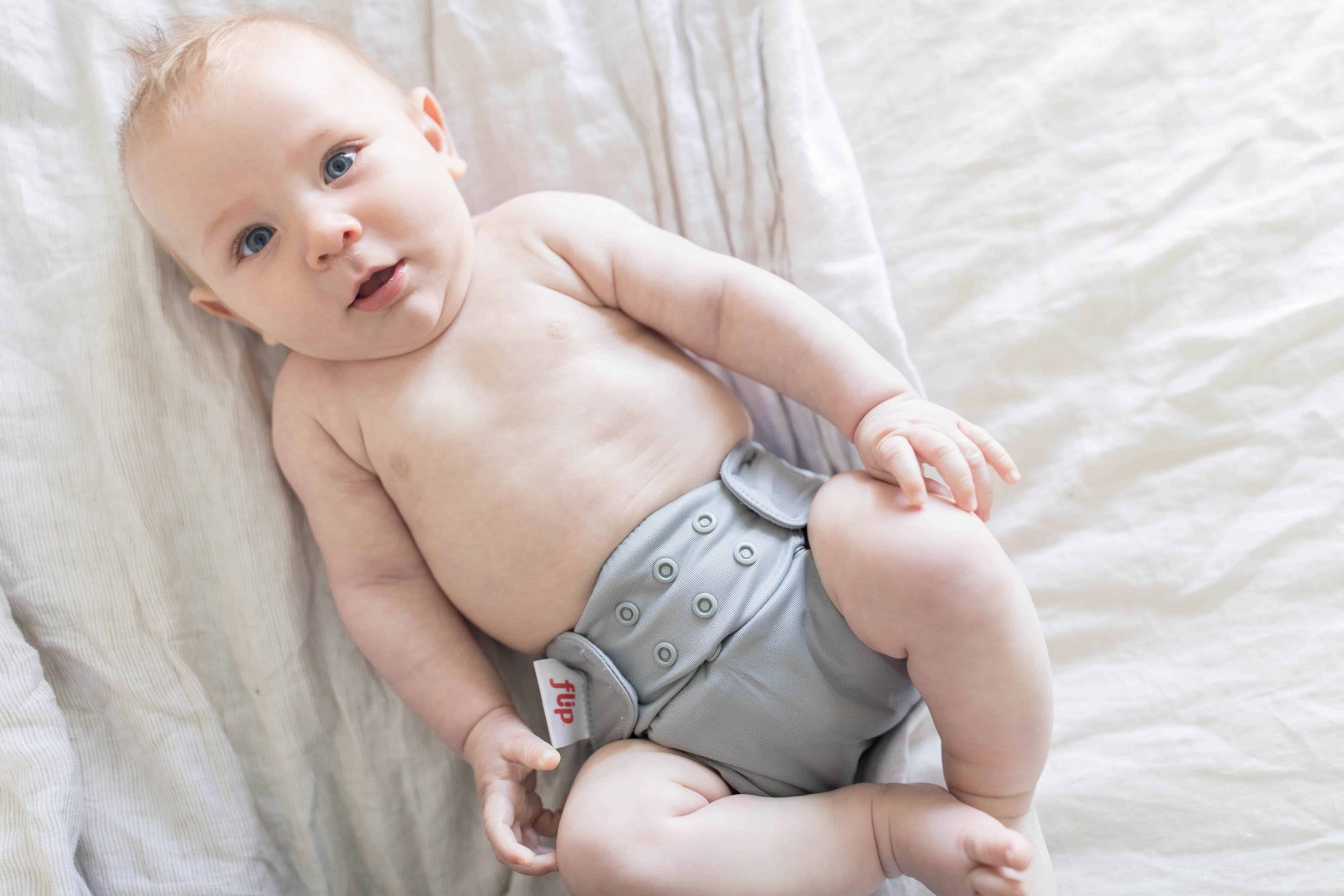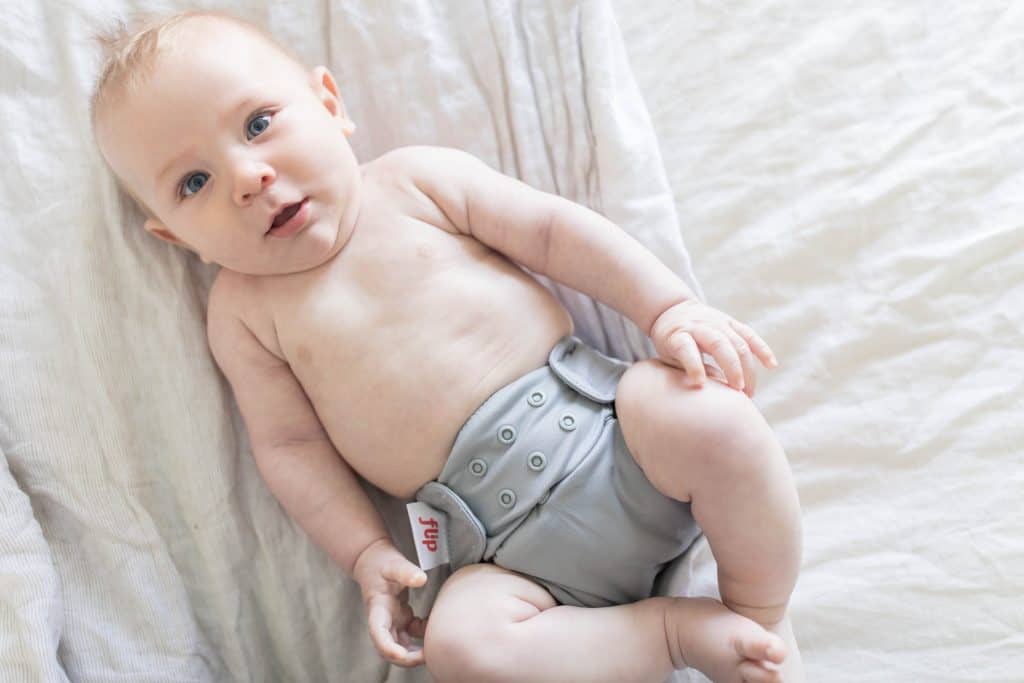 Cloth Diapering Frequently Asked Questions
How often do you wash cloth diapers?
I wash my diapers once every four to five days. Laundering them with two cycles, one hot and one cold, removes any built up odors. Although I have read articles where people claim it is super important to wash cloth diapers on a daily basis, we have experienced absolutely no ill effects from washing less often.
What detergent to wash cloth diapers
It is best to use a free and clear detergent for baby's sensitive skin. There is no need to buy laundry soap that is exclusively marketed towards babies. The key is to use minimal ingredients and a minimal amount of detergent. When you use too much, the soap can build up on the diapers and make them less absorbent.
How do you strip cloth diapers?
Add two teaspoons of Dawn dish detergent and a half cup of bleach to a super hot washing cycle. Add a couple pots of boiling water, if your water heater isn't set very high.
Run the cloth diapers through one more very hot cycle without detergent. If there are still suds at the end of the rinse cycle, run them through again. It is important to remove any built up detergent that may be creating a barrier.
Lay the cloth diapers outside in a very sunny location. Bonus if its summer, and the sun is hot!
You will only find this necessary if your diapers have an odor even after washing, or are less absorbent. I haven't had to strip diapers in many years. I think this is because I wash them through two cycles and use a small amount of detergent.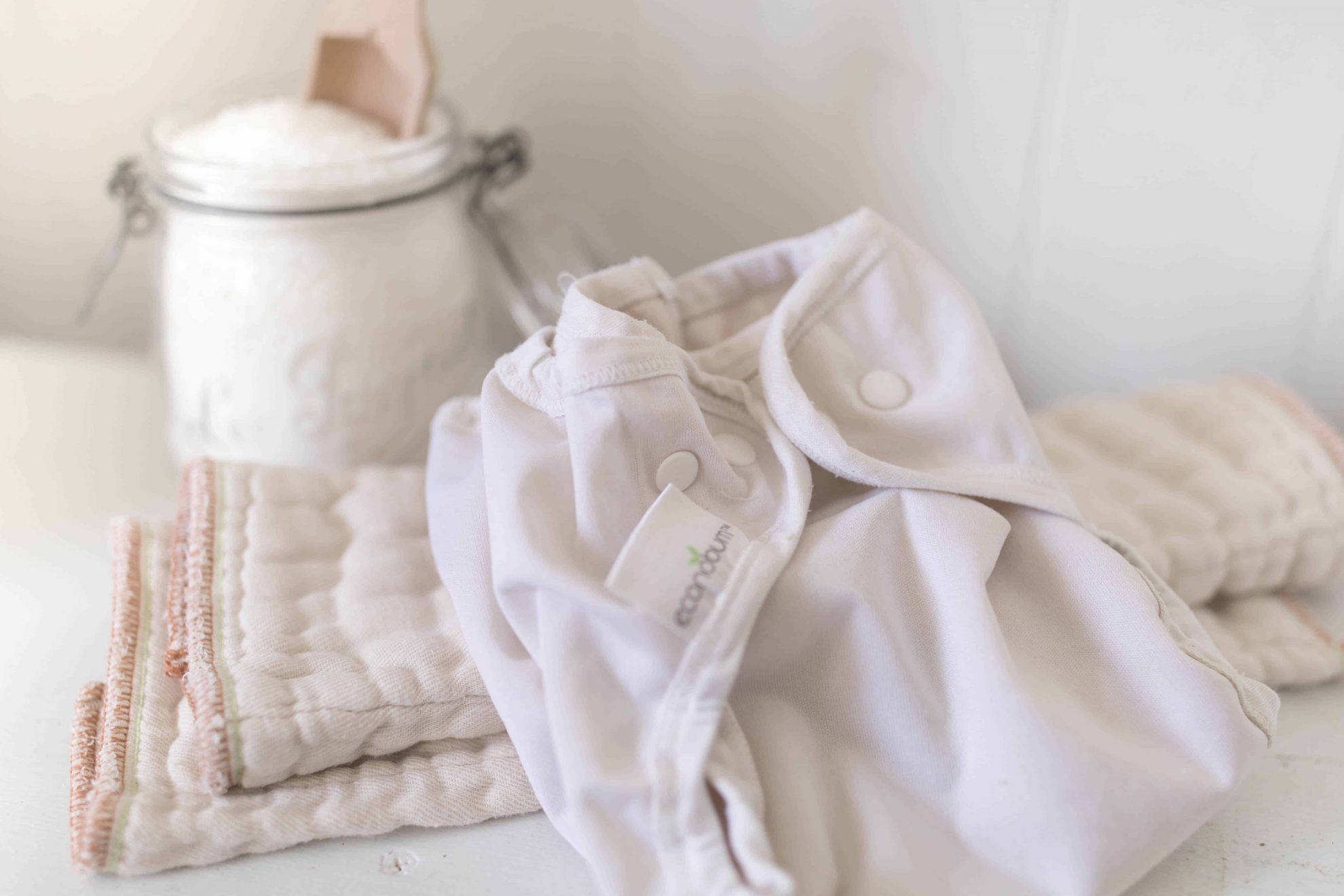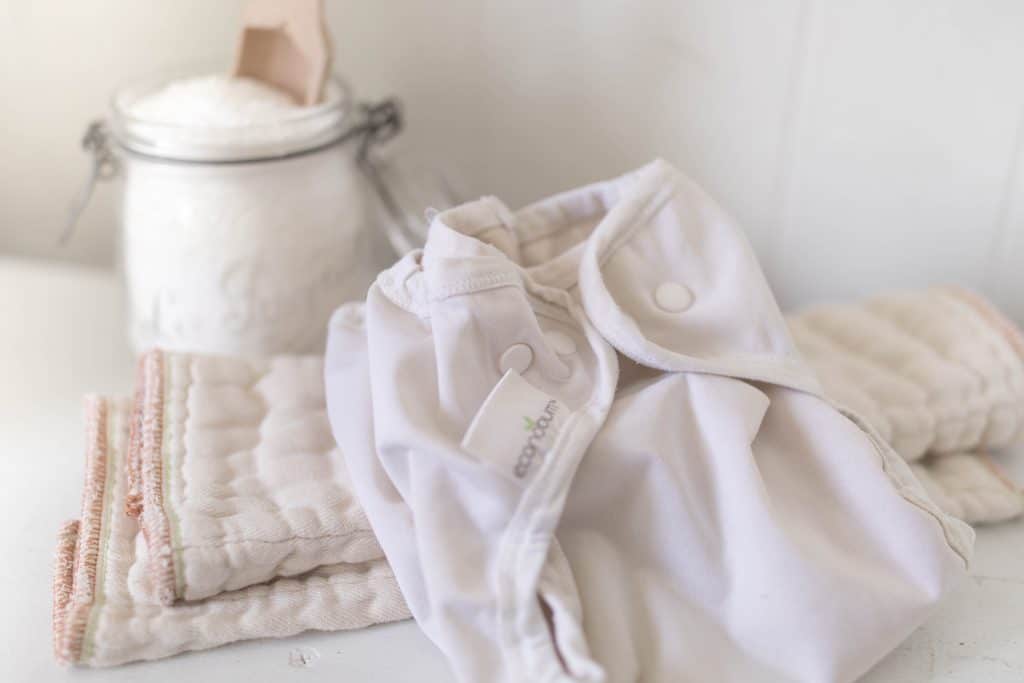 My diy cloth diaper detergent
1 bar grated Dr. Bronner's Castile soap
2 parts borax
2 parts washing soda
Mix it all up. See, I told you it was simple!
I use about a tablespoon of the detergent per load.
Why use cloth diapers
Cloth diapers are better for babies skin, free of toxic chemicals and cost effective. I hope you can see that caring for them is really easy once you get the hang of it!
My favorite cloth diapers can be found here. Check out my video on my cloth diaper stash here.
Shop the supplies
Stainless steel trash can with lid and insert
My favorite cloth diaper covers
What would you add? How do you clean cloth diapers? Let me know in the comments below.
Thank you so much for stopping by the farmhouse!
Pin it for later