It is summer at the farmhouse, which means its time for our summer vegetable garden! We've tilled, planted, fertilized and weeded all April and May, so now join me for our June garden tour.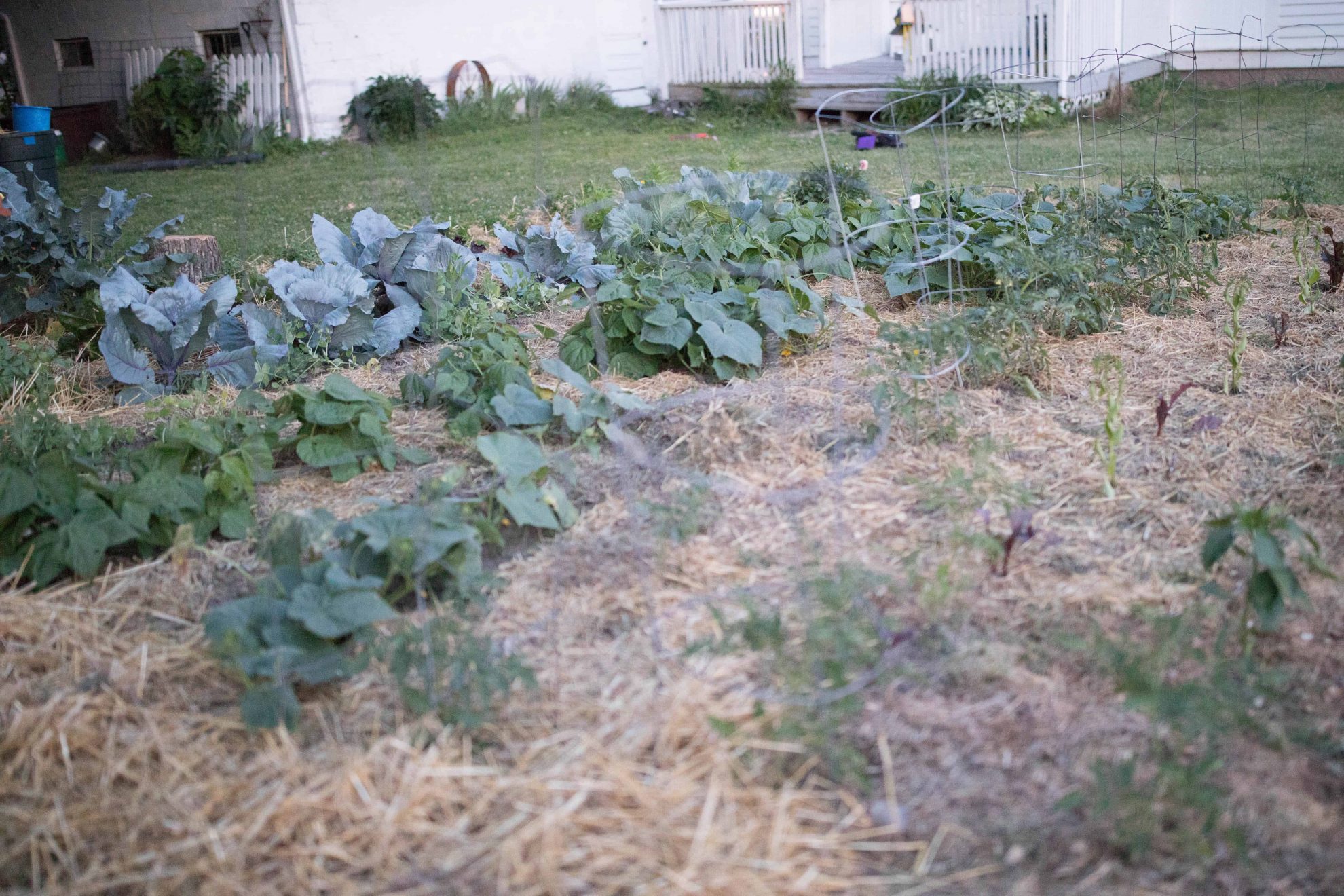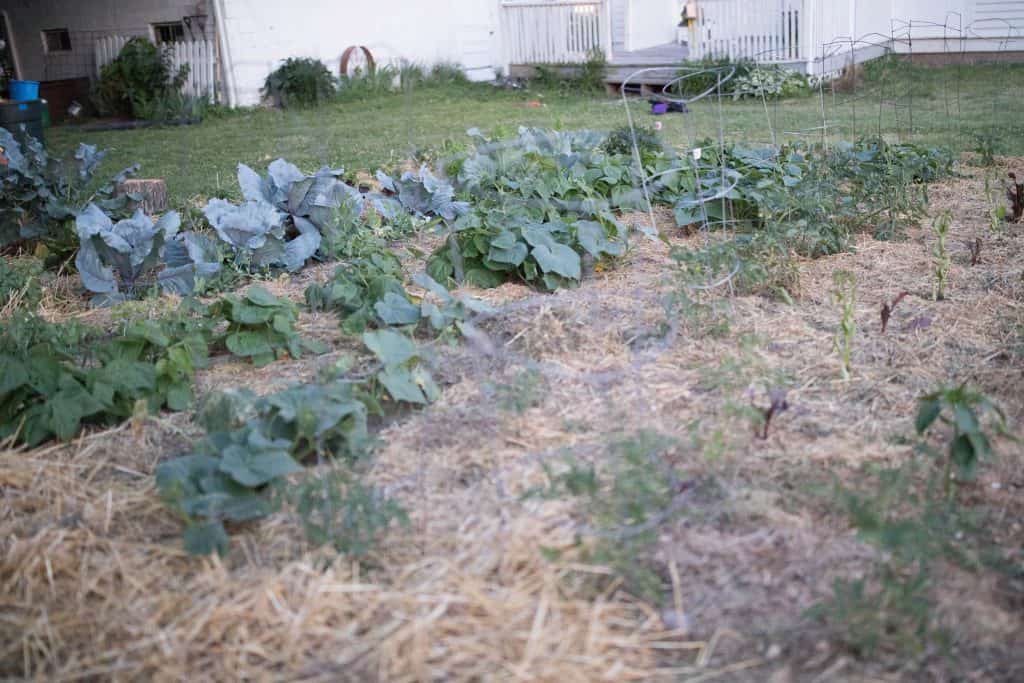 This post may contain affiliate links. See my full disclosure here.
Back in March, I shared how we were preparing for our summer vegetable garden.
I talked about how we were starting seeds in the greenhouse and getting greens in the ground.
Well, wouldn't you know it, the first gardening year that I go spilling my life on the world wide web, we have a suuuper long cold winter.
It snowed in April, my friends. I posted a (not so happy) photo on Instagram all about it.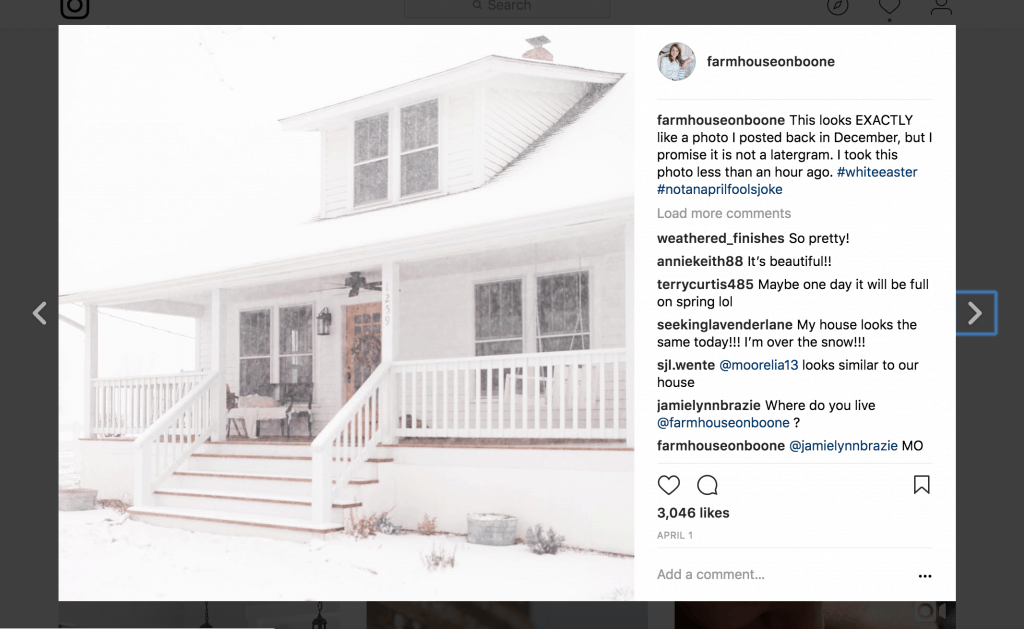 I mean, I wasn't happy about the snow, but people on IG sure seemed to like the photo. Thanks for your sympathy, guys!
I think we had fewer sunny days in March and April than any years in the last decade. Don't quote me on this, because its not an official stat, but it definitely seems accurate!
Anyway, needless to say, the gardening stuff didn't go exactly as planned.
The seeds we started in the greenhouse basically froze to death. The idea is that the bright sun makes the internal temp much warmer than the temp outside. Yeeeah about that.
We basically came to the end of April with nothing to show for our previous efforts, barring the horse manure that we tilled in. I'm sure we're still reaping the benefits of that.
We had a pretty perfect May, so here we are, with a well established, and flourishing garden, after all!
Summer Vegetable Garden Video
In mid to late April, after all danger of frost had passed, we tilled again, since a lot of weeds managed to sneak up, even with the cold temps. We re-planted all our seeds. I scribbled a little chart on a piece of scrap paper, so I would remember what was coming up in each row.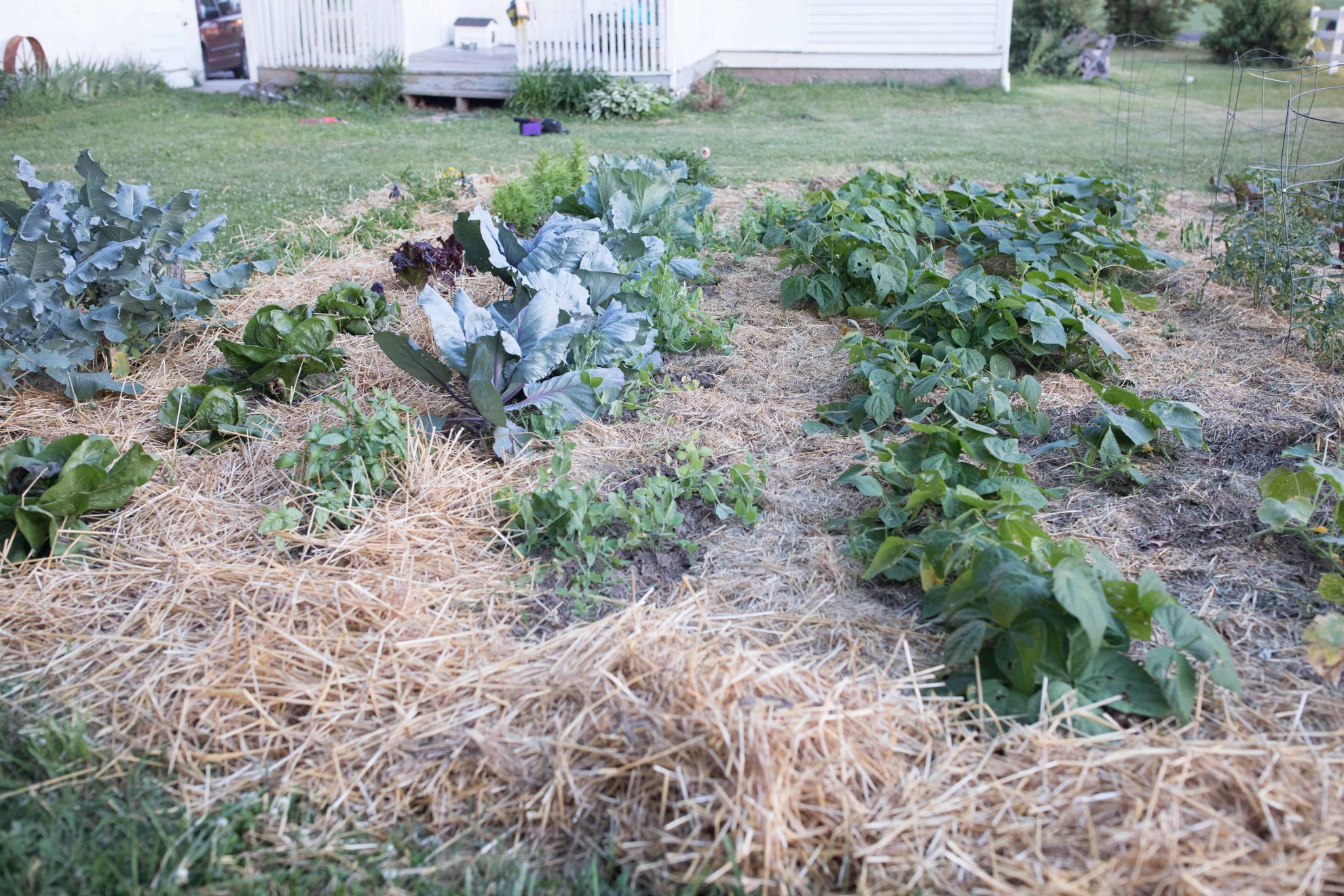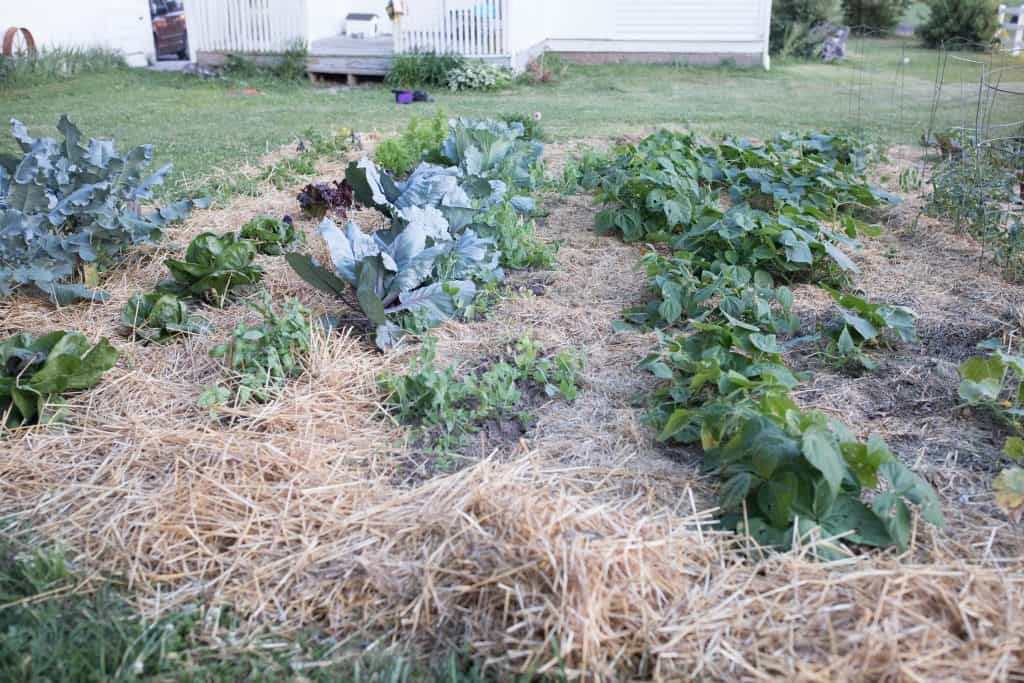 We planted cabbage, greens, herbs, tomatoes, sunflowers, zucchini, jarrahdale pumpkins, zinnias, cosmos, broccoli, cucumbers, beets, carrots and sugar snap peas.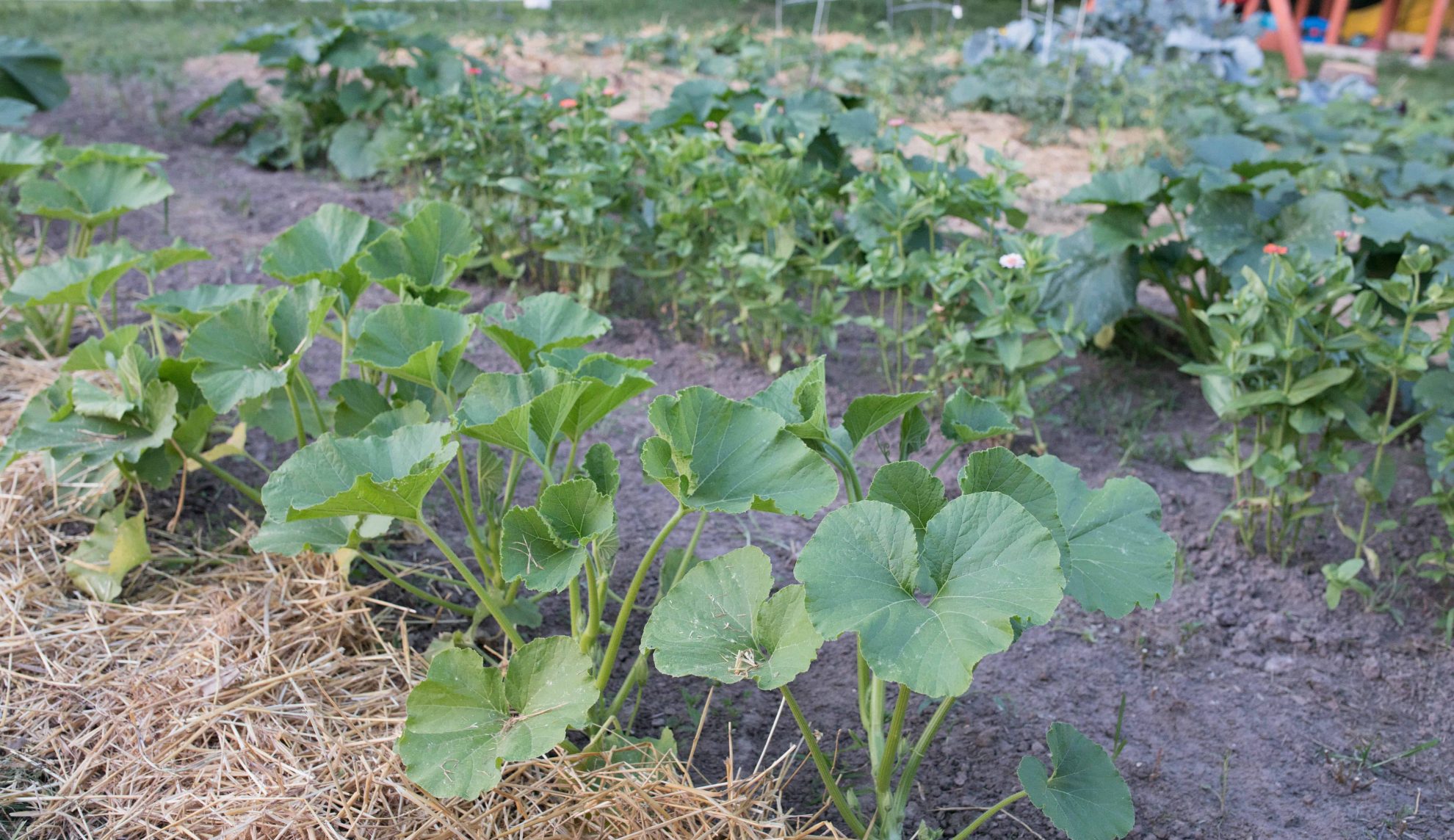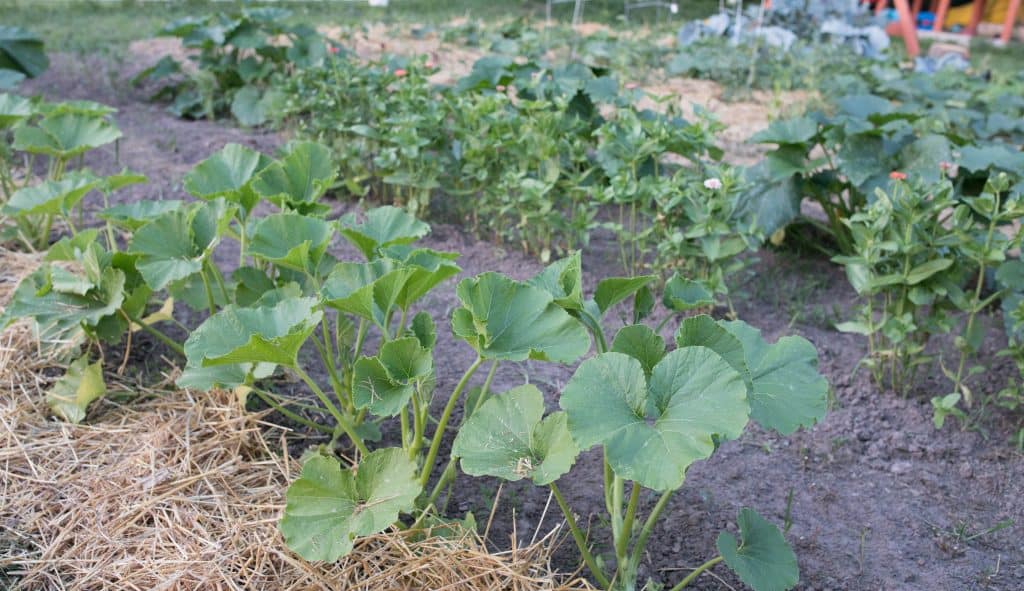 Over the course of the next couple of weeks, with the germination of the seeds, weeds started crowding everything out again.
This was our first year using horse manure for fertilization. Normally we just use compost. I'm pretty sure the weed problem was worse than usual, and I suspect it was something from the horse pasture. We had these big tall thorny weeds.
After all the plants were at least 6 inches tall, my husband took on the weed issue. I honestly thought it was too late. They looked so bad. He went out every evening for at least an hour and sifted through the weeds with a gloved hand. (Those boogers were sharp!)
After a week or two of that, we had a weed free garden. He filled in every row, and space between plants, with grass clippings and straw. Its been over a week, and no new weeds have appeared. I think we are past the worst of the weed woes at this point.
The plants are all big enough to crowd them out anyway. This is the most exciting, and easy, time for the summer vegetable garden.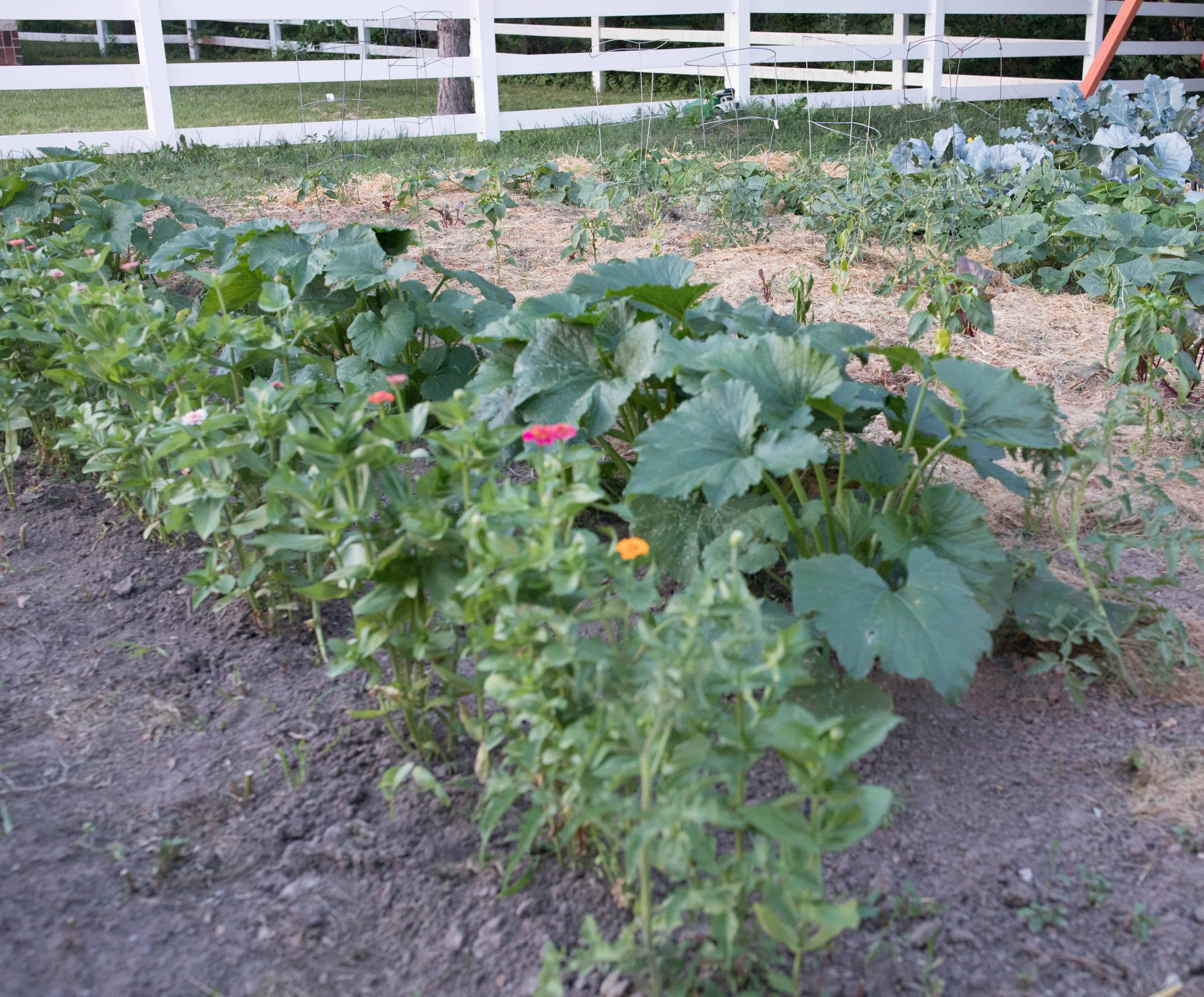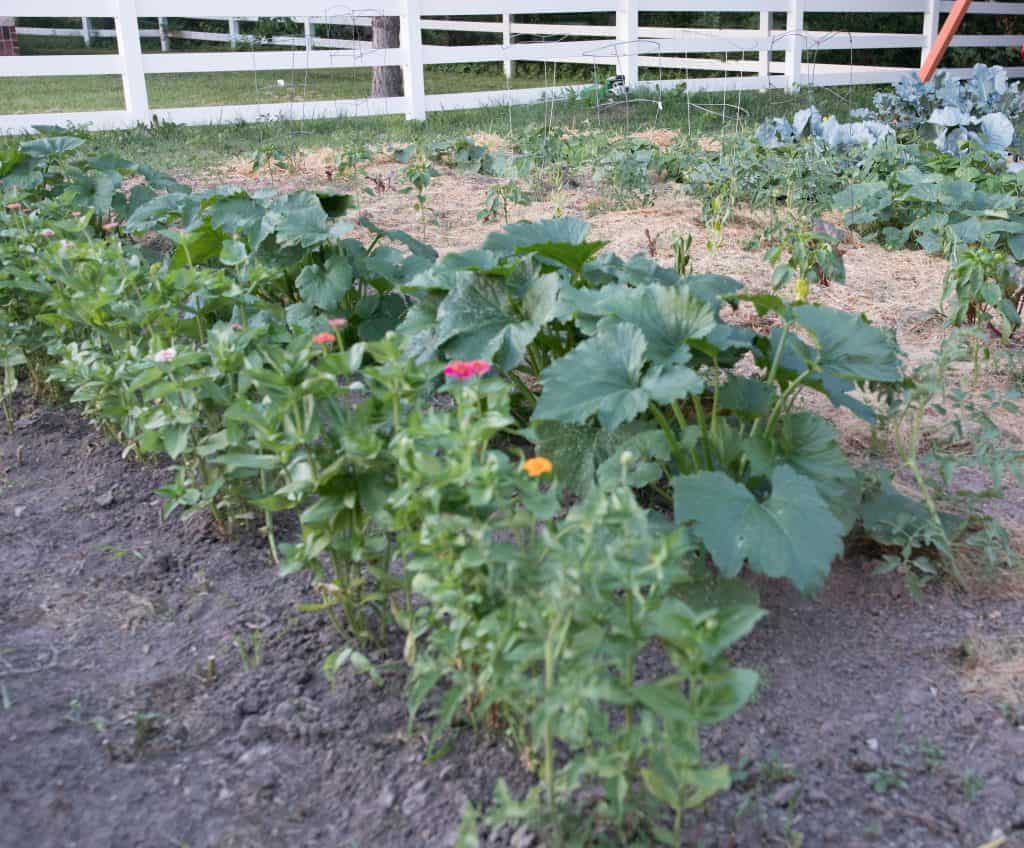 I filled in some open area with pepper plants, dahlias and echinacea from a local nursery. Every year I worry that we don't have enough planted in the garden. I hate seeing wasted space.
Around July, I tend to realize I created a jungle. There probably won't even be a path to walk in. But, thats how I like it.
Now, we wait until things are big enough to harvest!
DIY essential oil pest control spray
I should probably make this a post all on its own, but its so dang simple.
After a few tiny green bean and tomato plants popped up, I noticed they looked like lace. They were filled with holes from some kind of garden pest.
I just added 10 drops of peppermint essential oil to a glass spray bottle, topped it off with water and then went away to spritzing all my bugg-y plants.
Worked like a charm.
I have also read that, if peppermint doesn't solve your bug problem, oregano essential oil can hit even harder. For us, peppermint was all that was needed.
The tomatoes and green beans are thriving now. They do have some holes, because I haven't hit them with the spray for quite a while, but they look so healthy I'm not worried about it.
I just made a brand new page on this blog all about what essential oils we use on a regular basis and how to get them. You can check that out HERE.
Cut Flower Garden
Last year, on the blog, I shared my  7 Tips For Growing A Cut Flower Garden And How To Make Beautiful Arrangements. This year I added in a few more plants to make even bigger bouquets.
I planted zinnias, cosmos, echinacea, dahlias and chives for this year's cut garden. Herbs, like basil and mint, are beautiful greenery to add to cut flower bouquets.
I have grown a cut garden for several years now, because I just love having fresh flowers in the house all summer. Here are the flowers I chose, and why.
Best Annual Flowers for Cutting
Zinnias- They have long stems, and last for several days, to a week, after cutting. They come in every color of the rainbow. They also work well in a garden to attract pollinators.
Cosmos- They are such a pretty and delicate looking flower. The stems grow long, and they last quite a while after being cut. When making arrangements, I like to snip a few unopened buds as well. They look so pretty next to the open blooms.
Dahlias- This is my first year growing dahlias for my cut garden. I planted several all over the garden, including some tubers toward the front, that have yet to come up. I also recently planted a row of dahlia seeds in the spot where the sunflowers were supposed to go this year. (For some reason my sunflowers didn't make it.) I also grabbed three established dahlia plants from my local nursery. They have such beautiful colors. I can't wait to add them to the mix when making arrangements this summer!
Chives- Again, this is a first time for me. They look beautiful on the seed packet, so I'm sure they will be fabulous for cut flowers.
Sunflowers- My sunflowers didn't come up this year (sad face), but I know they make wonderful cut flowers. Just be sure to grab the smaller varieties.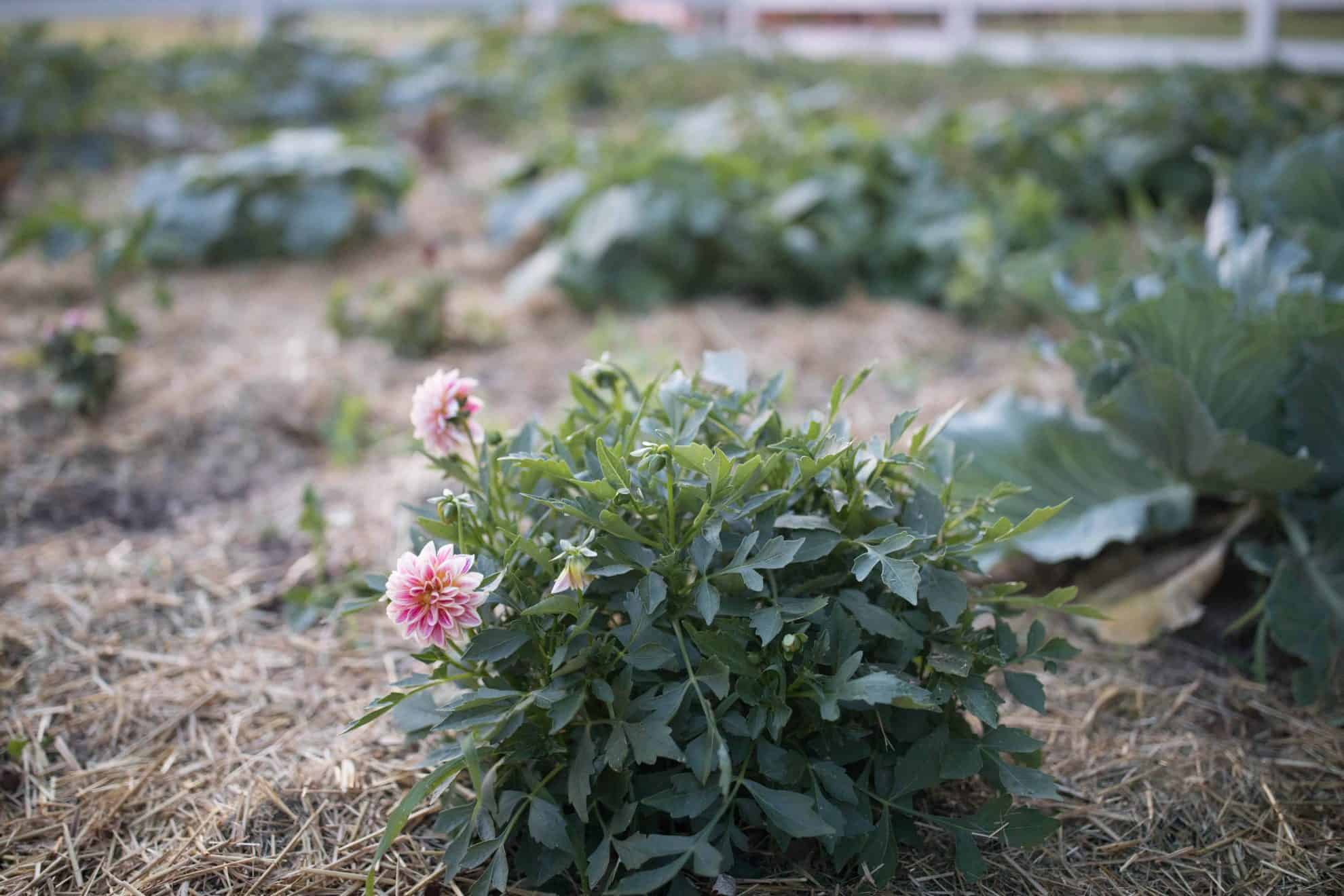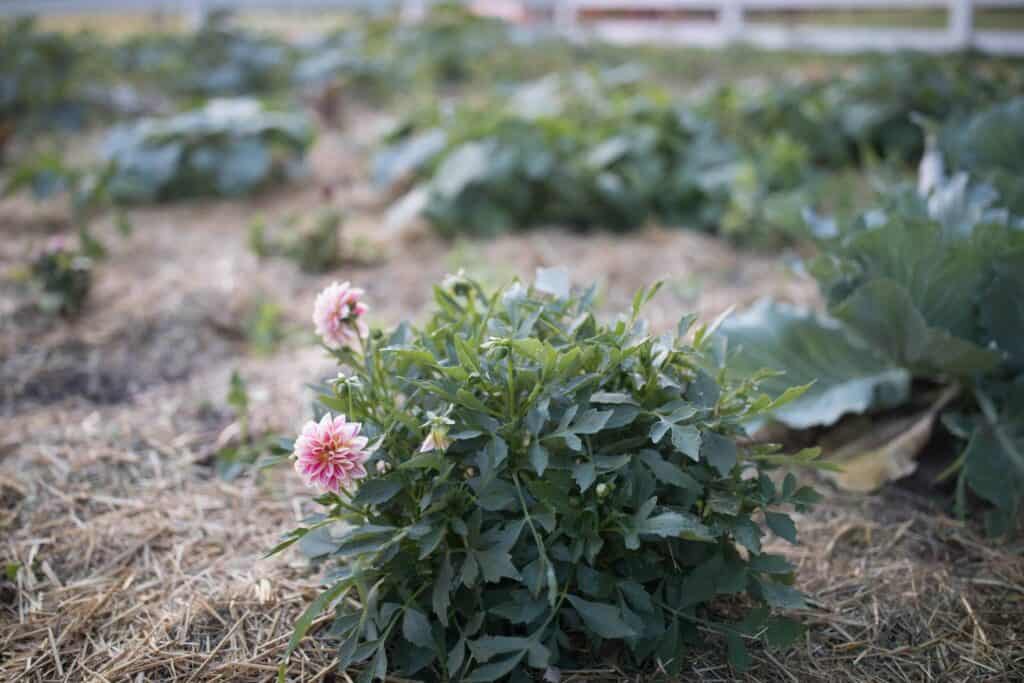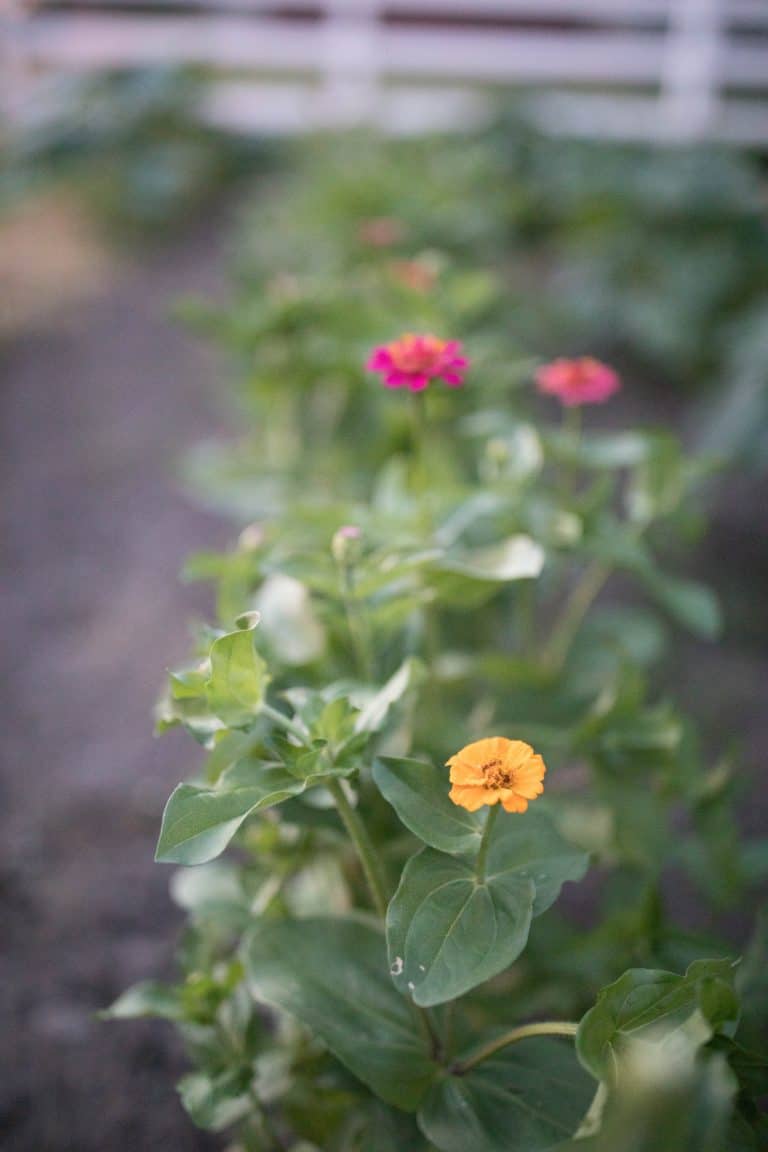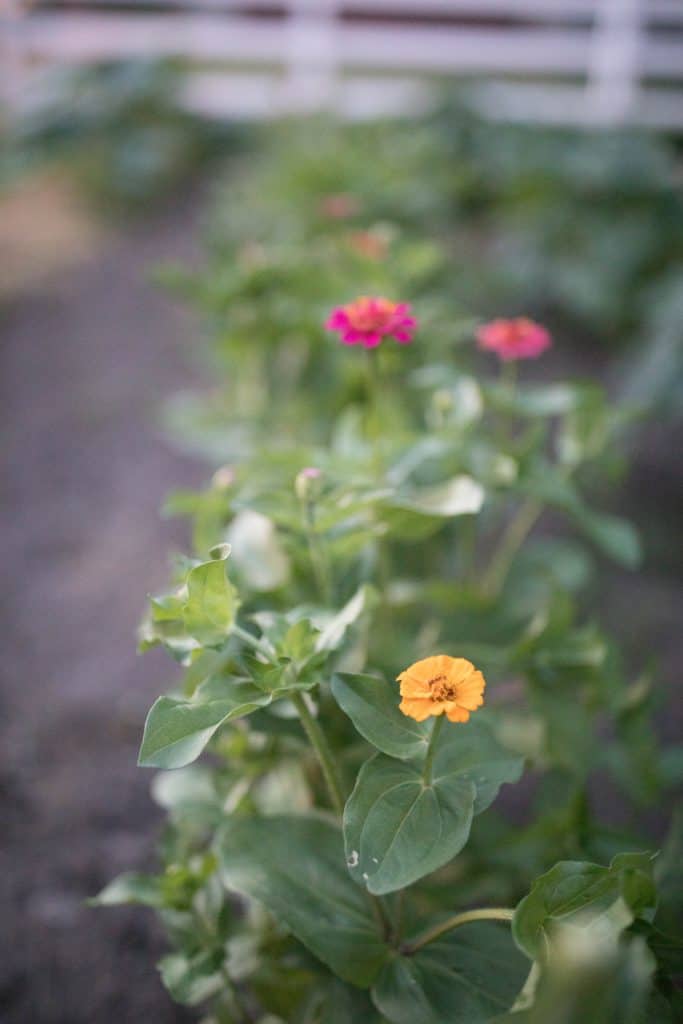 Perennial Cut Flowers
Echinacea- Another first for me. They had the plants on clearance last week at the nursery. I'm excited to see them in my summer arrangements.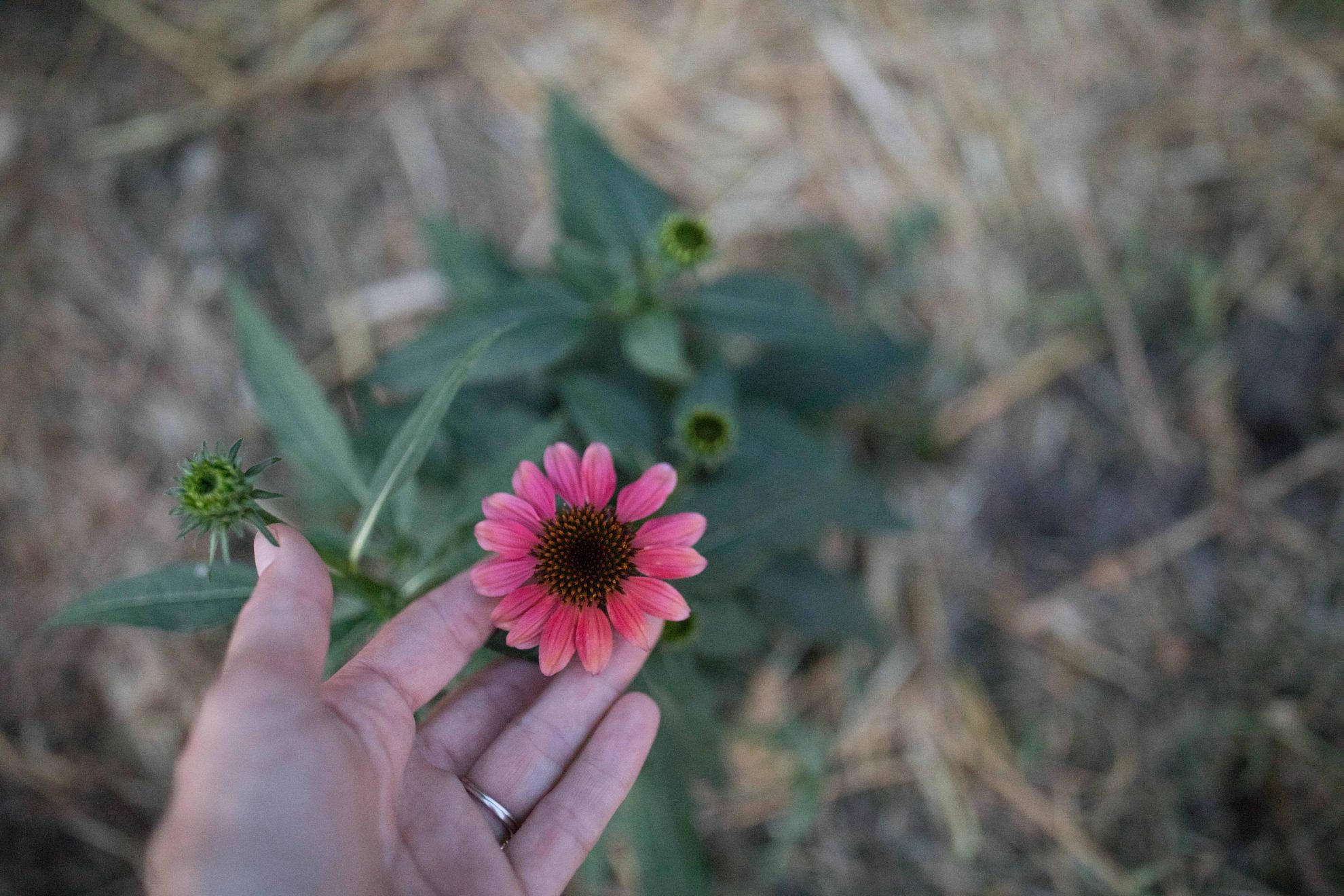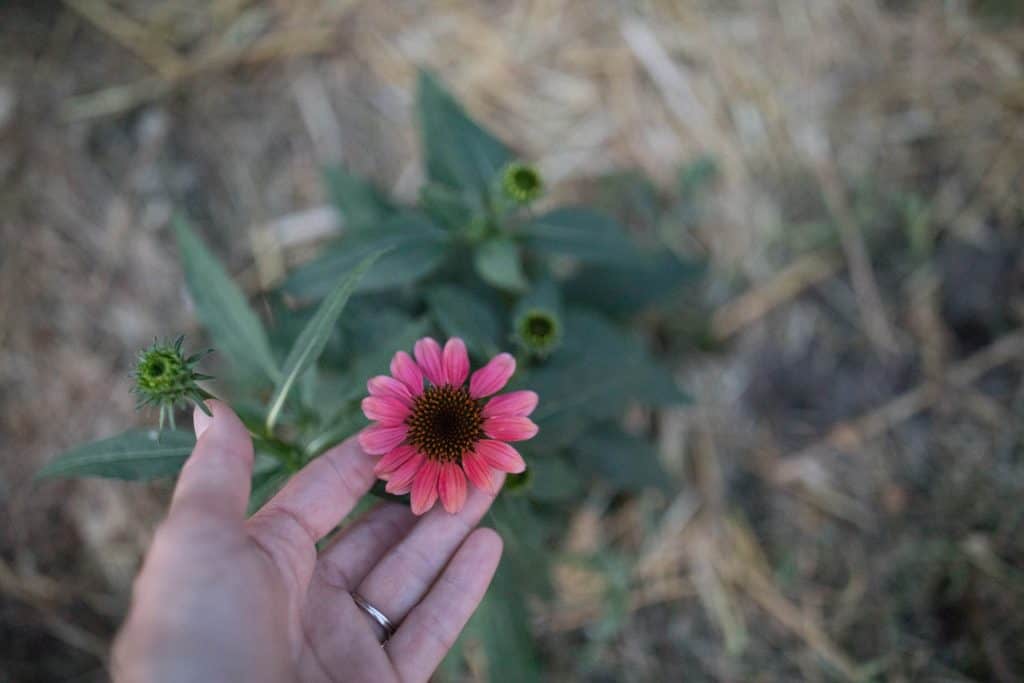 Peonies- These already came and went, but boy oh boy, were they pretty while they lasted. Not a summer cut flower, but definitely deserve mentioning.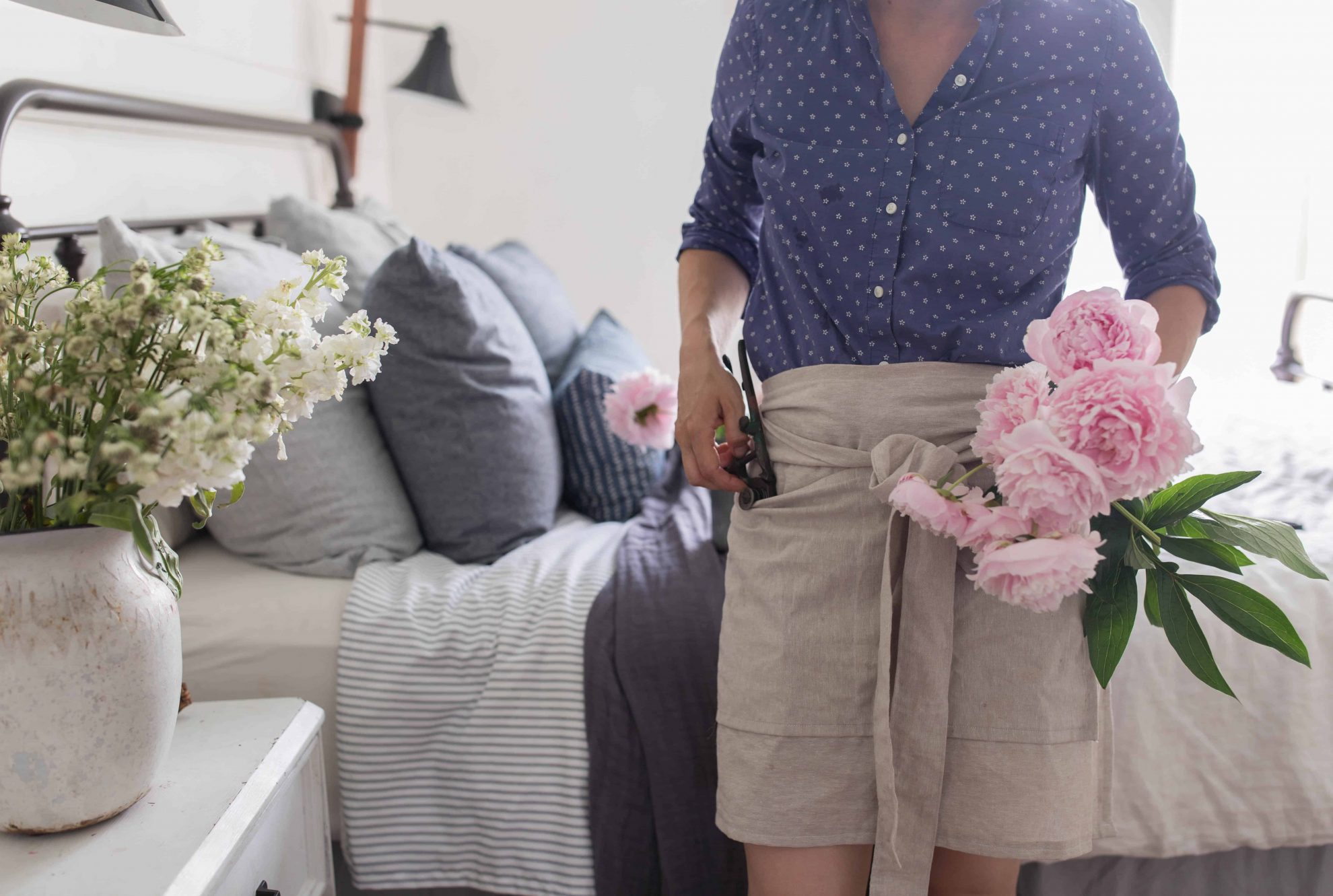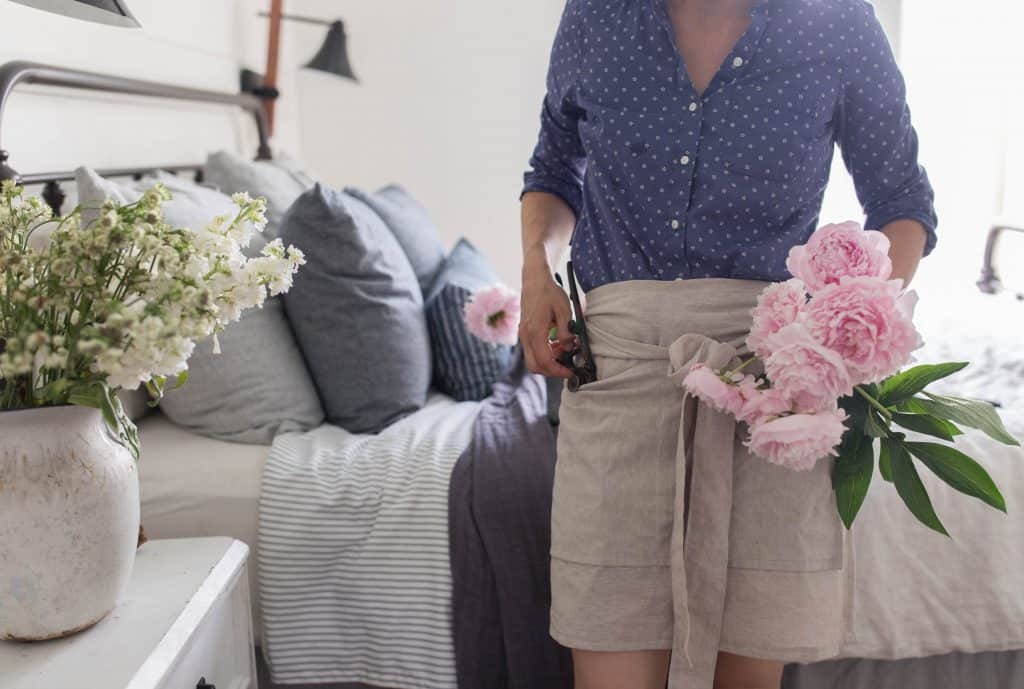 Did you plant a summer vegetable garden in your neck of the woods? How is it coming along? Let me know in the comments below!
Pin it for later