It is still very much summer outside, with the garden in full bloom and the bright green leaves hanging on every tree.
Even if you sit down to a hot cup of creamy maple chai, when you step outside the humidity will remind you that fall is still weeks away. (Not that I tried this today or anything! Ha.)
Is it just me, or are we always a little too anxious to move on to the next thing? The next season, the next stage of life, the end of the day so we can kick those tired feet up…
This post is sponsored by Brooklinen. All opinions are my own.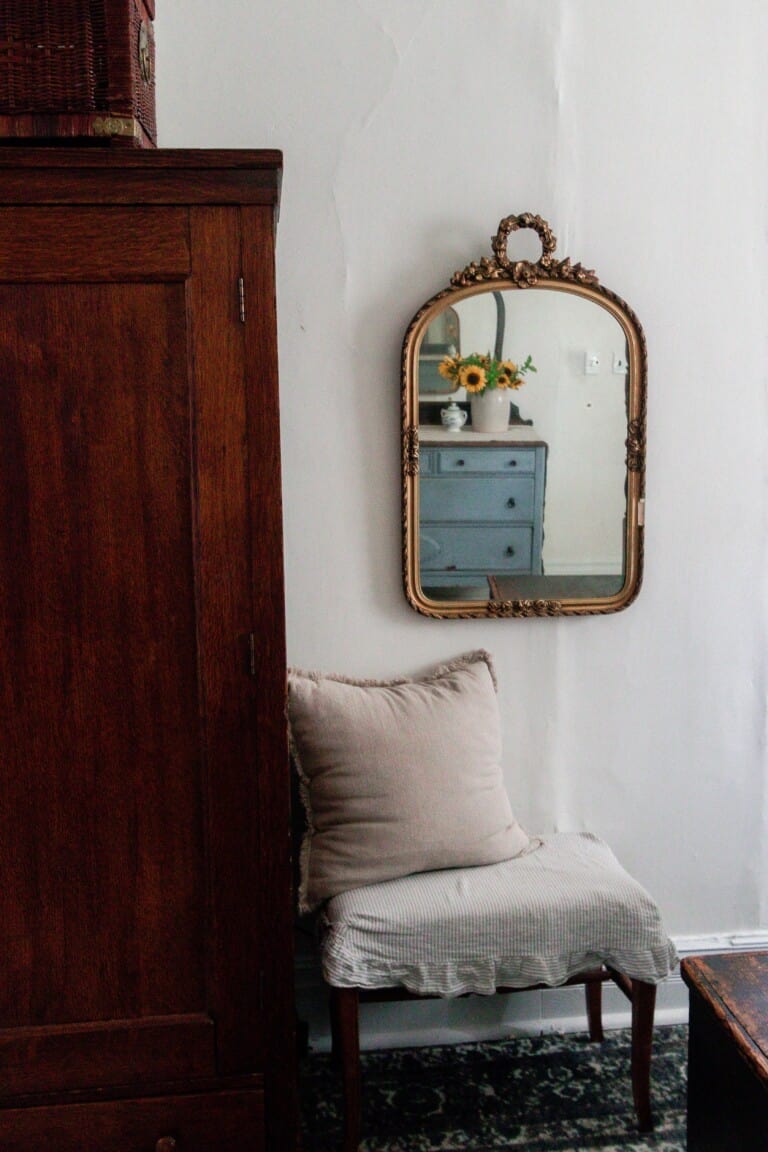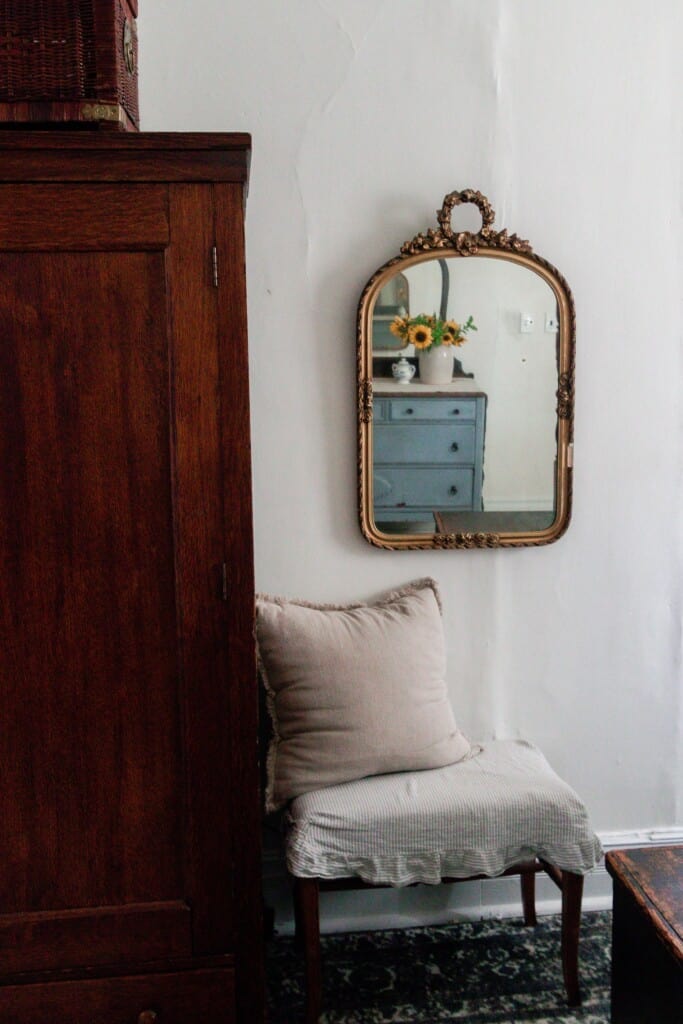 Even though I am not quite ready to bring in the pumpkins and flannels, it doesn't mean I can't give our farmhouse bedroom a little refresh. The goal was to make it warm and cheery to really embrace the last few weeks of summer, and create a cozy transition into fall.
I brought in sunflowers from the garden, a beautiful wreath of dried florals, and new bedding to make it cozy.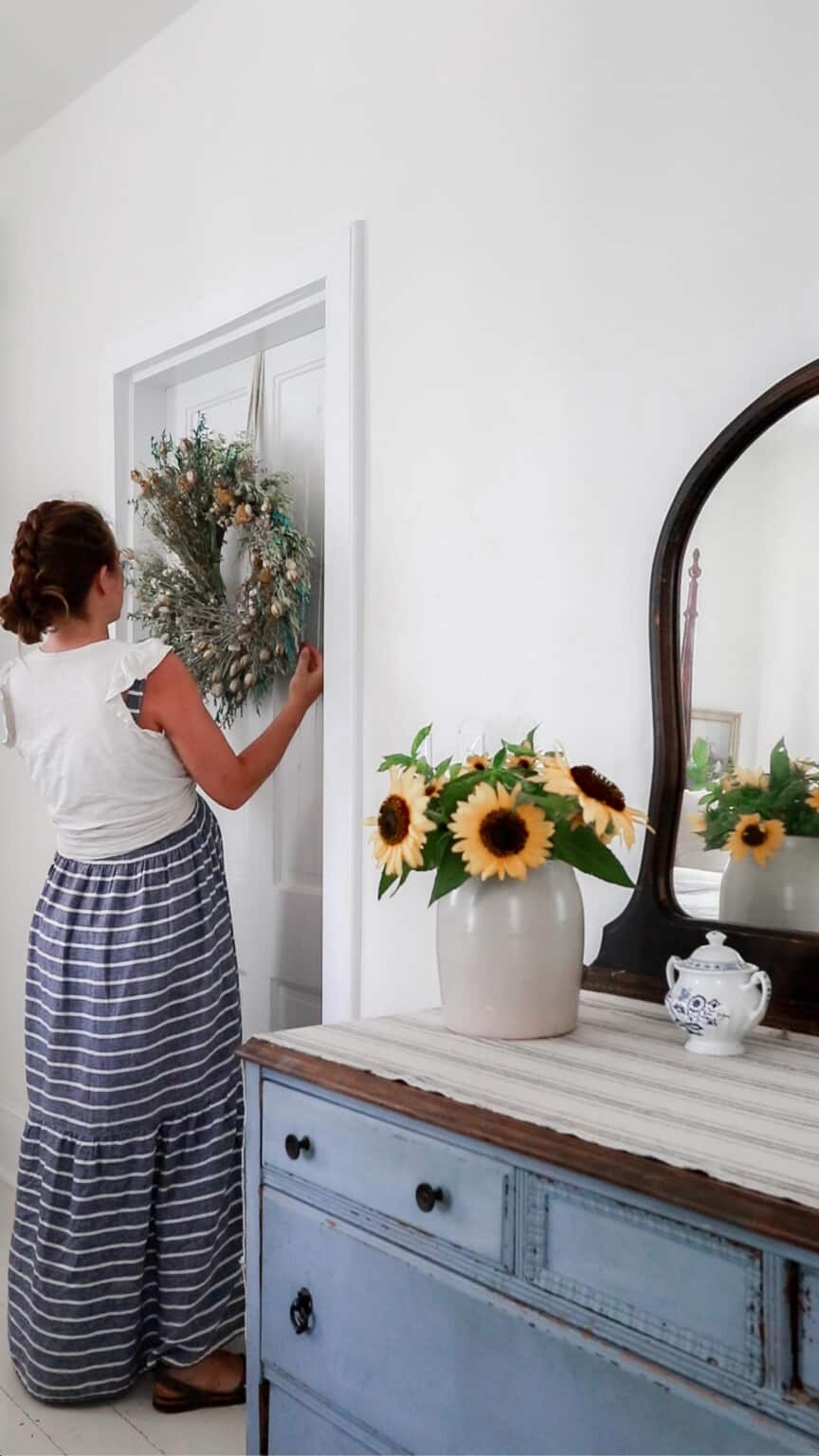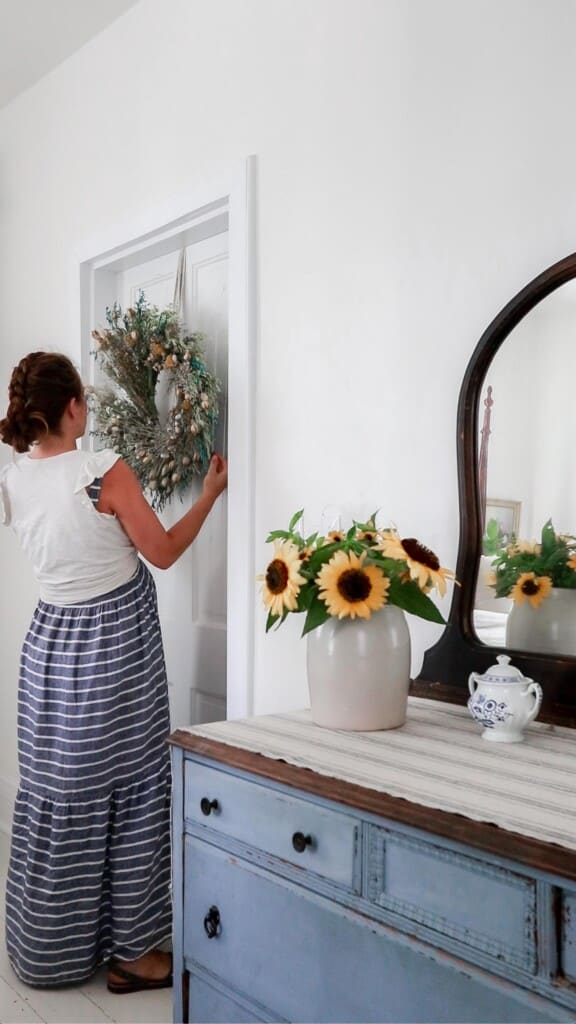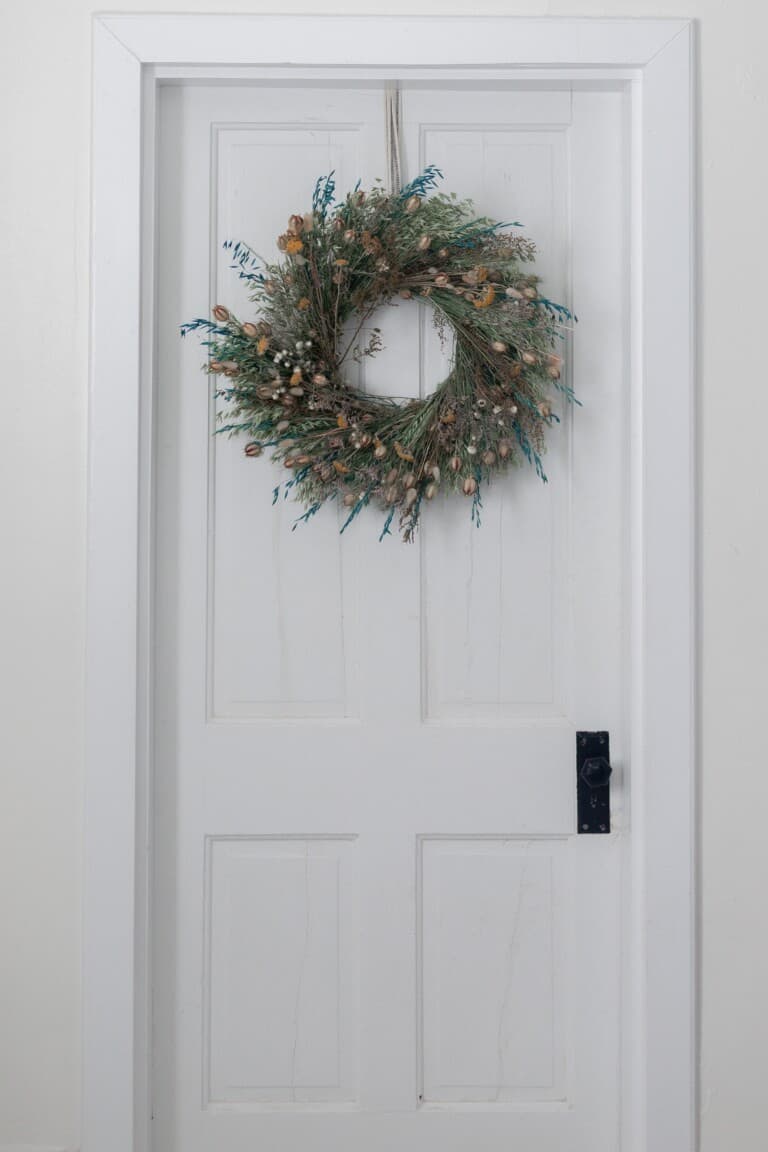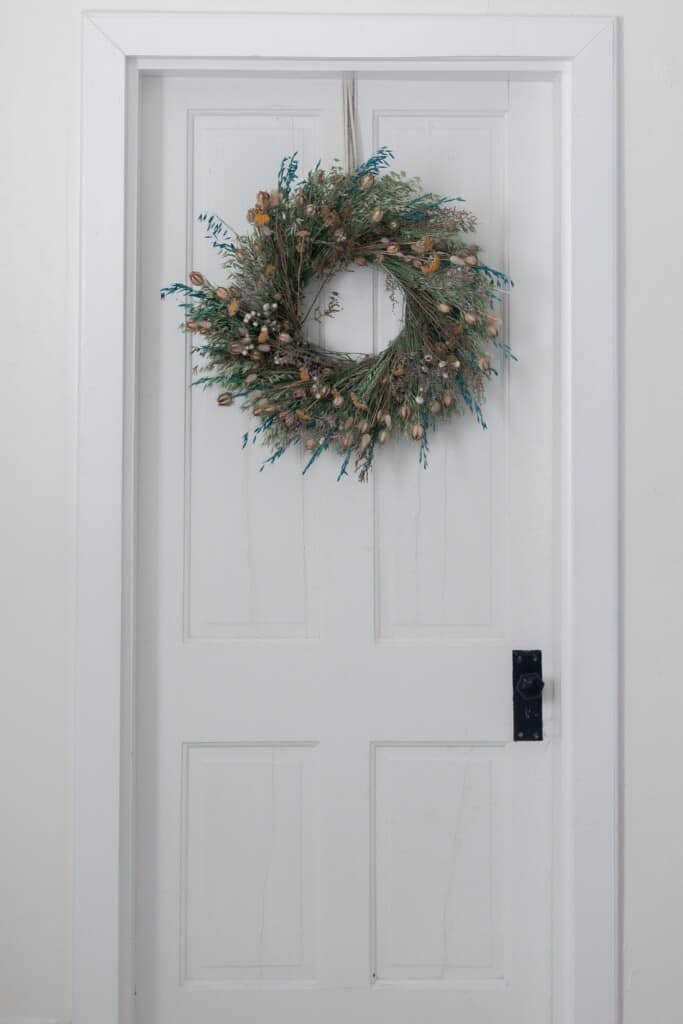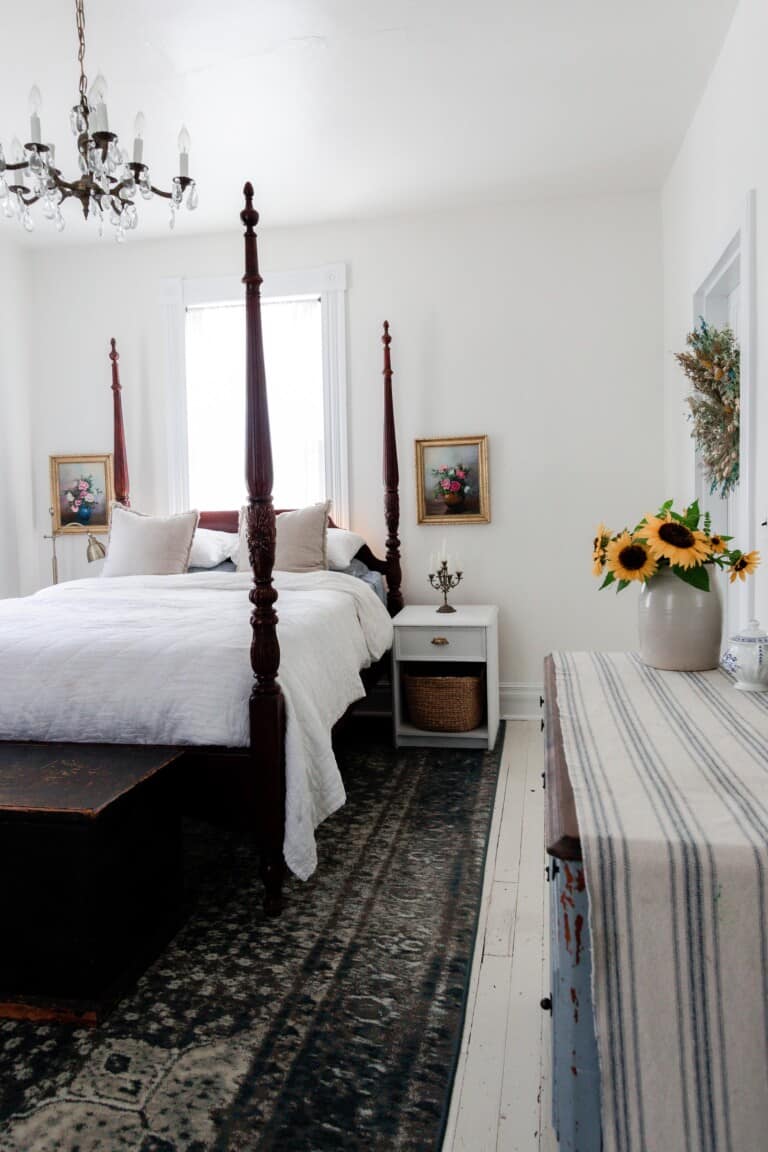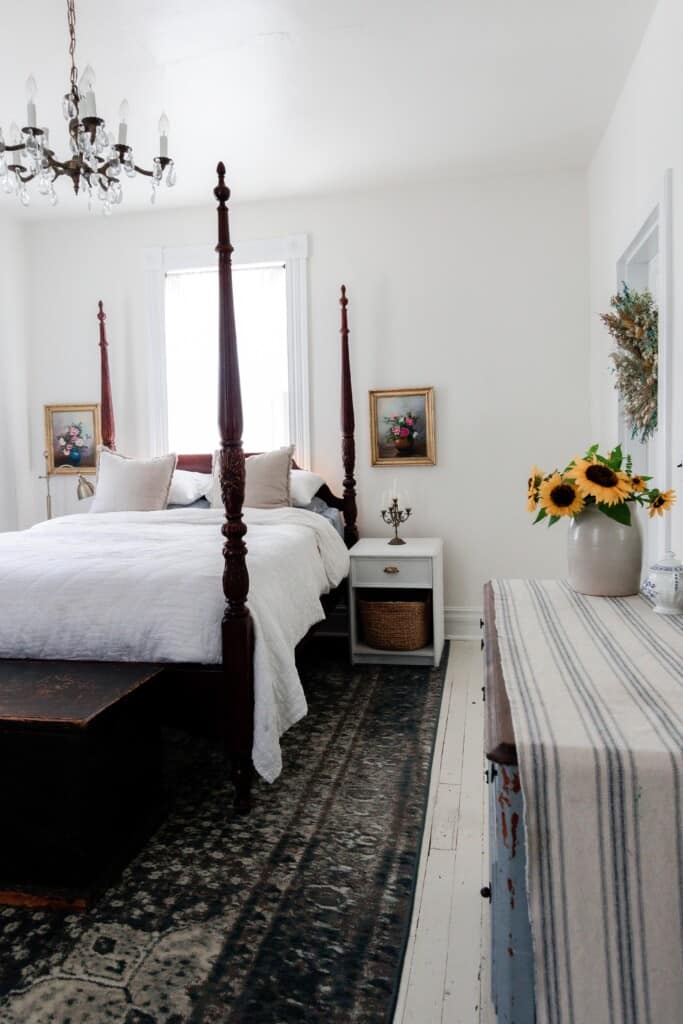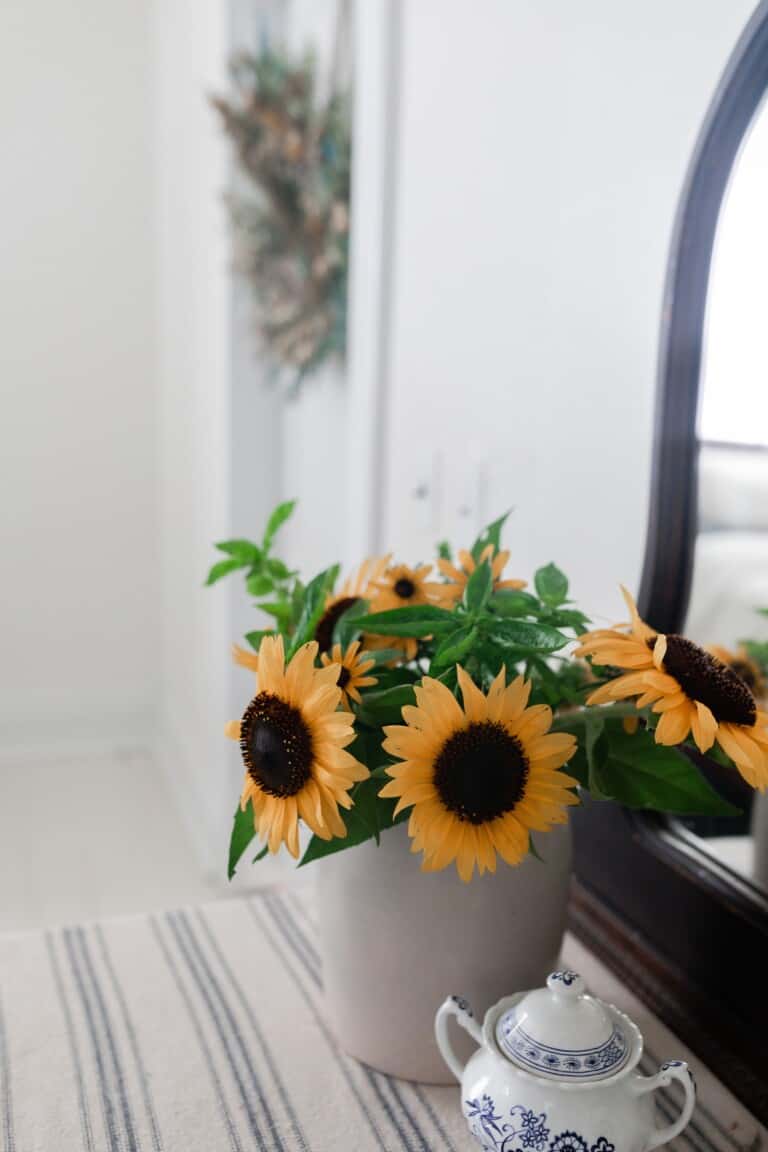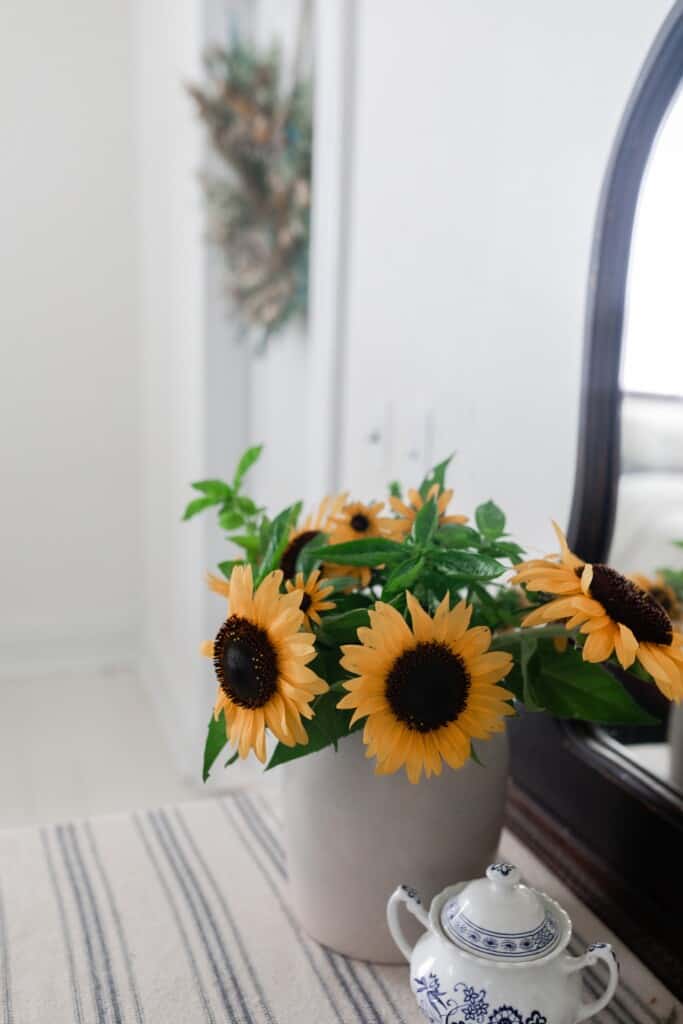 A certain little one snuck into a few of my photos. 😉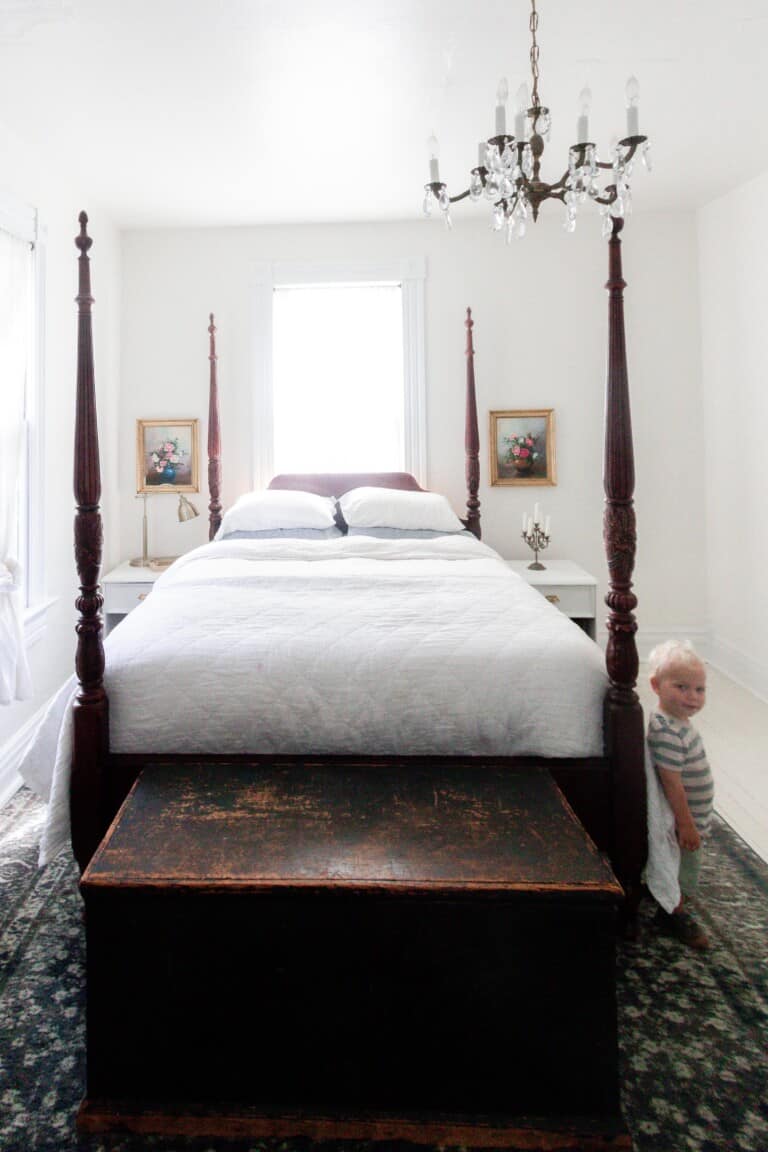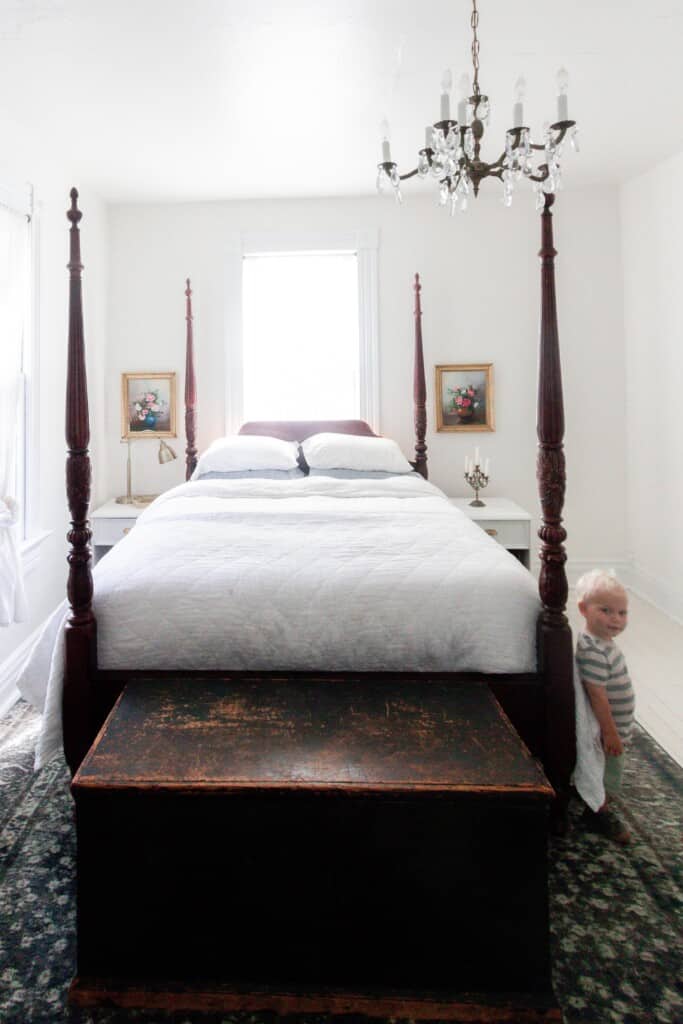 Today's blog post is sponsored by my favorite bedding company, Brooklinen.
A set of high quality sheets and bedding can be really expensive. Brooklinen solves this problem by cutting out the middleman, making it possible to offer quality at an affordable price.
We spend over 1/3 of our lives in bed, so it makes sense to make this one area where we get the best of the best. With over 35,000 5-star reviews, Brooklinen sheets are an obvious choice.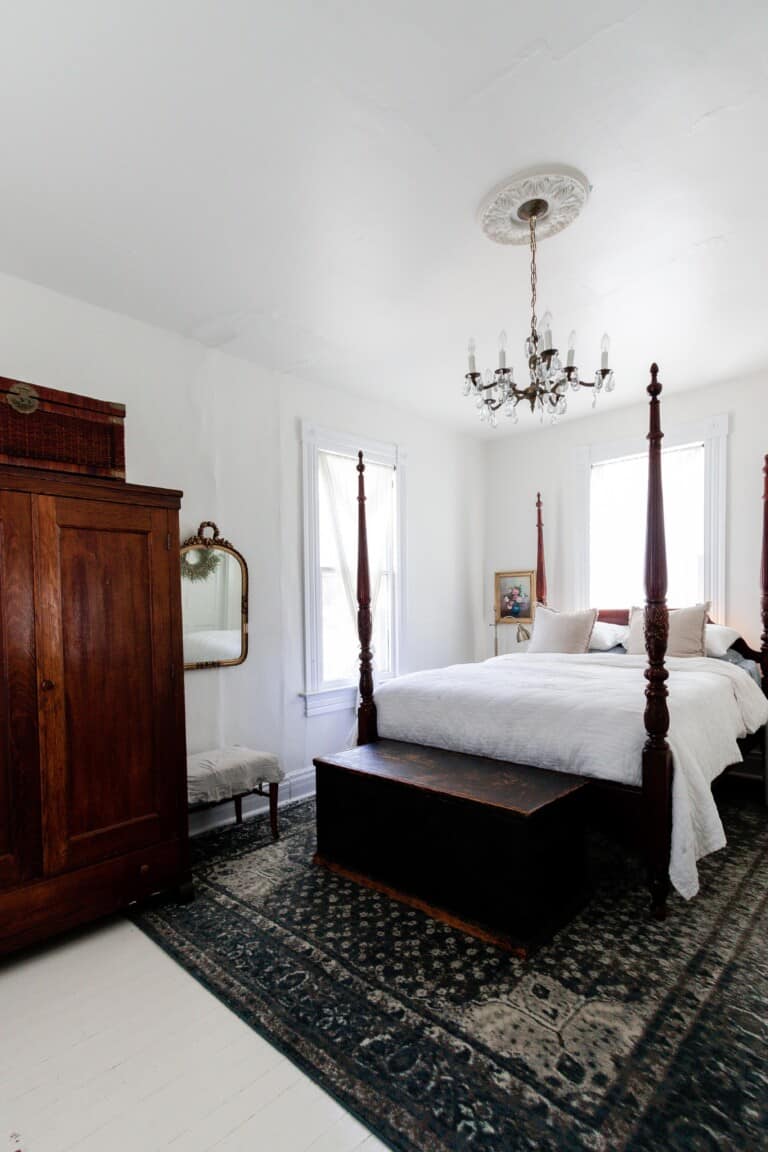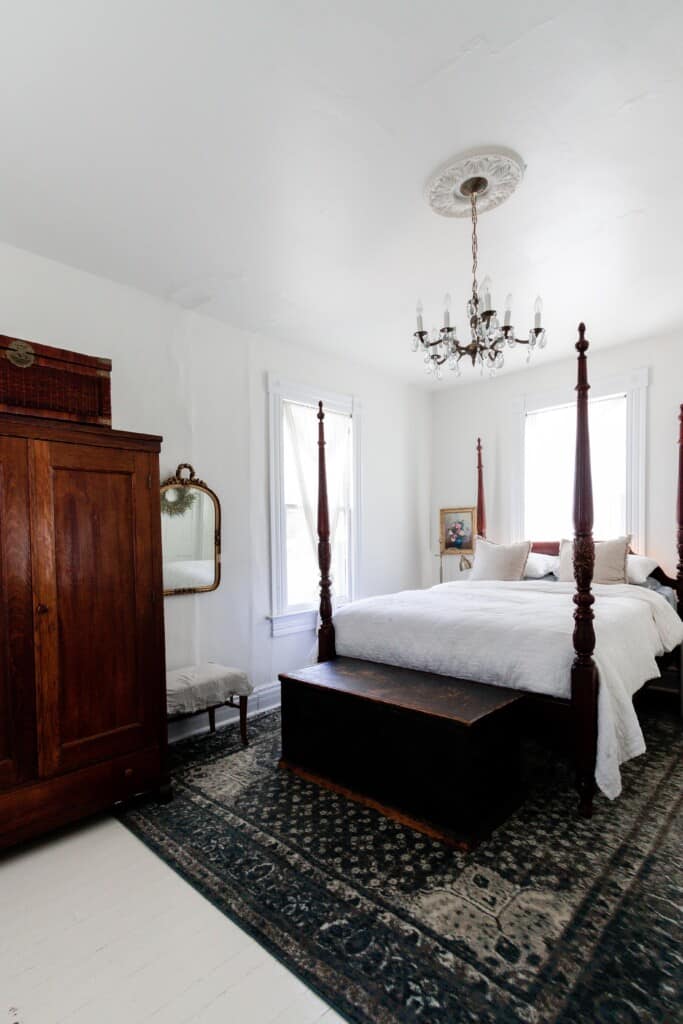 Our 160 year old farmhouse does have pretty good AC in most of the house, but one room that was never hooked into the system quite right is our bedroom. Because of that, Luke and I sleep with the windows open and a box fan blowing in the night air. Now that the overnight temps are dipping down into the 60's and 50's, I actually need a little more than a linen sheet to keep me comfortable.
Some nights it's downright cold. (NOT complaining)
Brooklinen's cluster fill down comforter is the perfect cozy blanket to snuggle up with as the nights get cooler. It is made with a Baffle Box construction, which basically just means that the down stays evenly distributed and fluffy throughout. It ties on the corners to keep it in place, so that it doesn't bunch up every time you try to make the bed.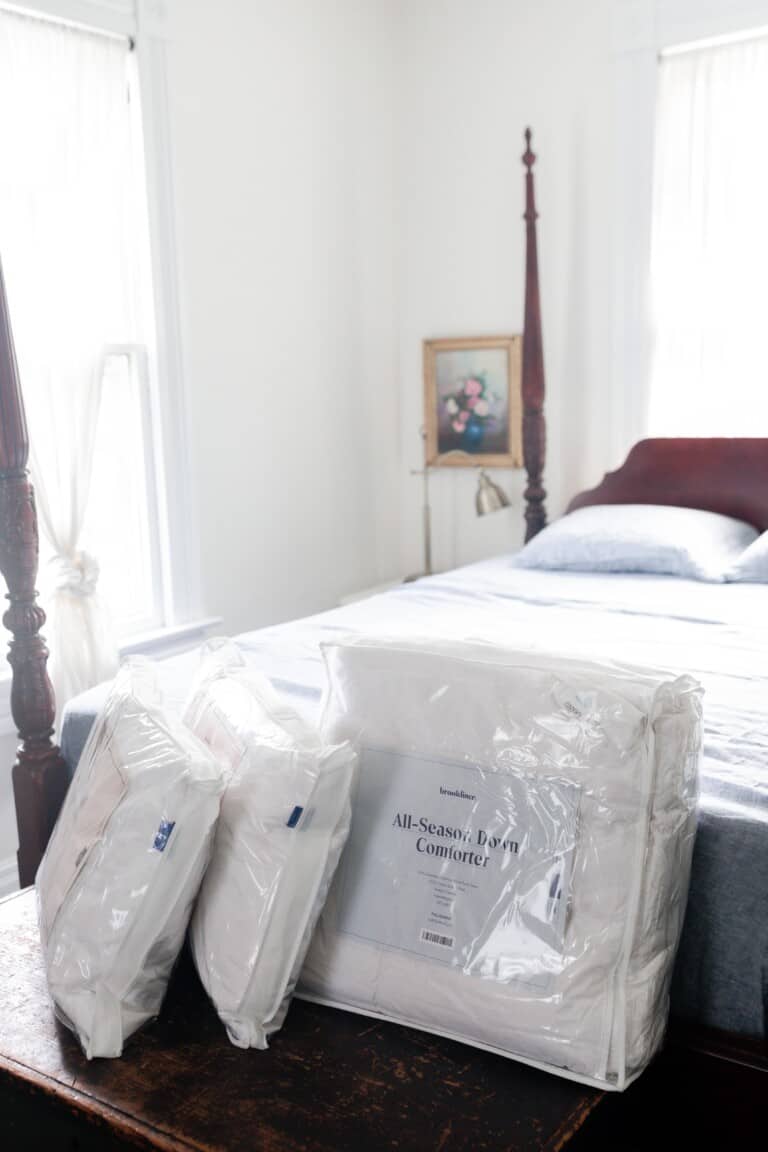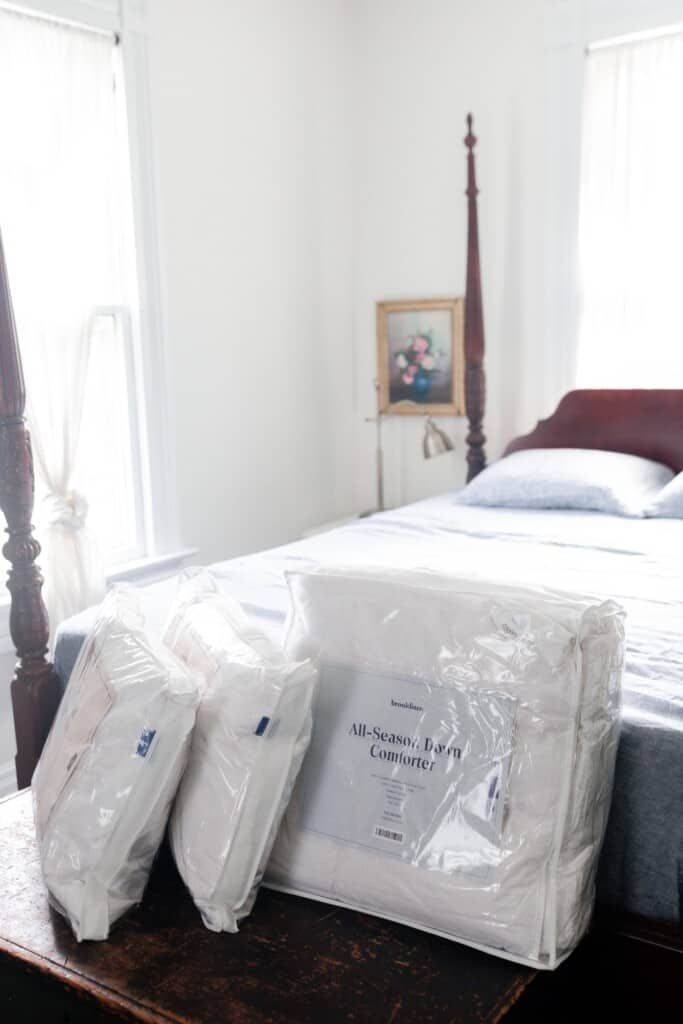 It comes in three different warmth levels, depending on how you sleep: lightweight is perfect for hot sleepers, all-seasons is perfect for year round (this is what we chose) and ultra-warm for those who like the extra coziness.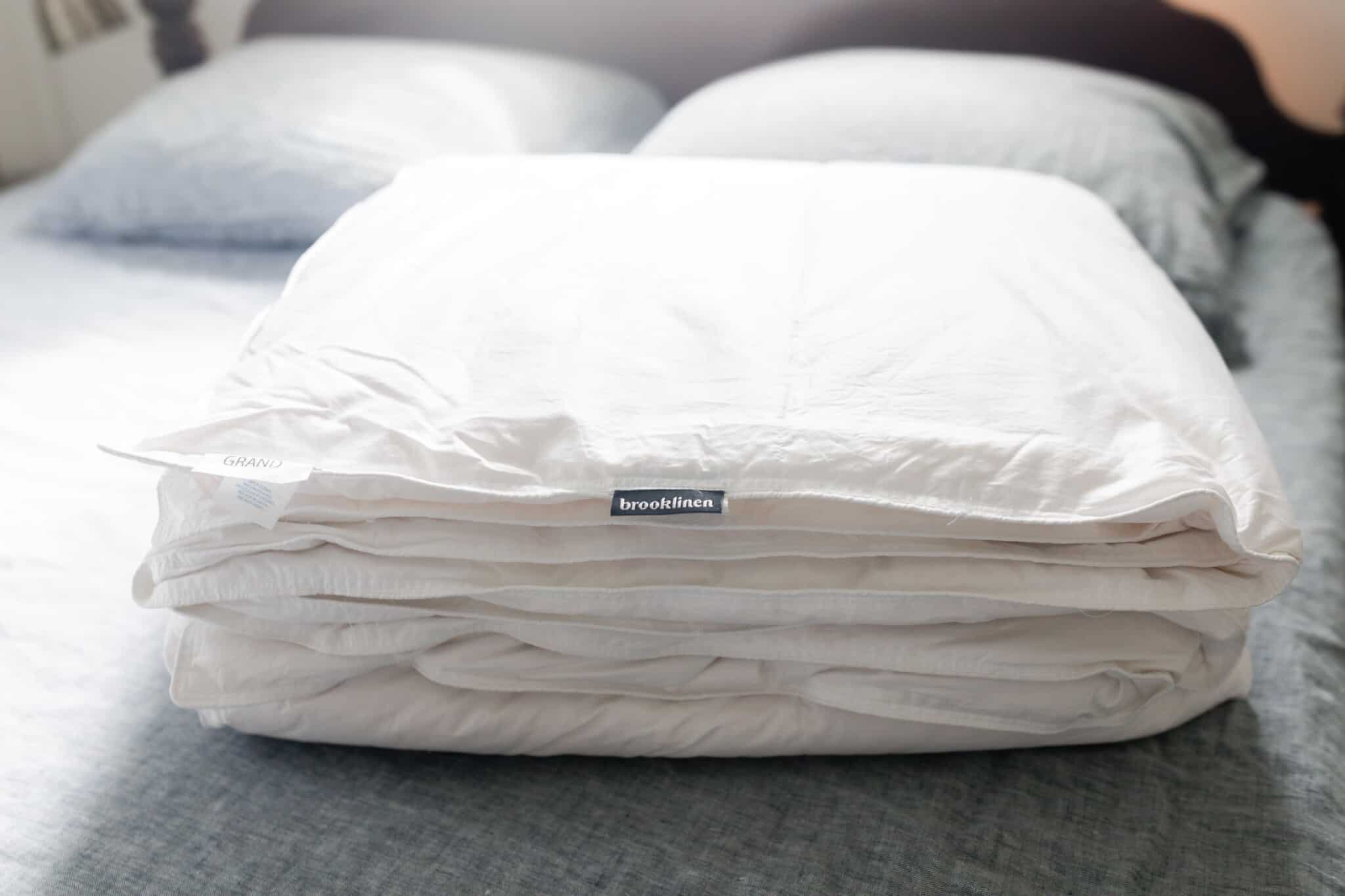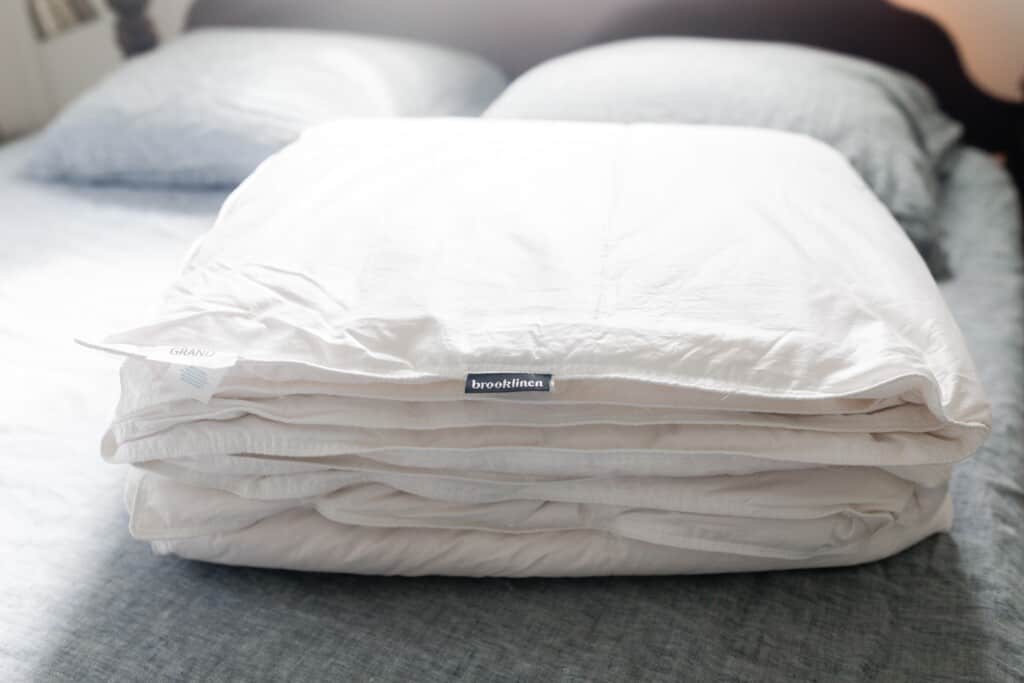 I stuffed our cozy down comforter inside Brooklinen's linen duvet. I'm a year round fan of linen, because it is perfect for hotter months and cooler ones alike. For June, July, and August I use it alone, but once it starts to get cooler the down provides an additional layer of warmth.
I like that the linen duvet comes with big buttons, so it closes easily and the comforter doesn't slip out.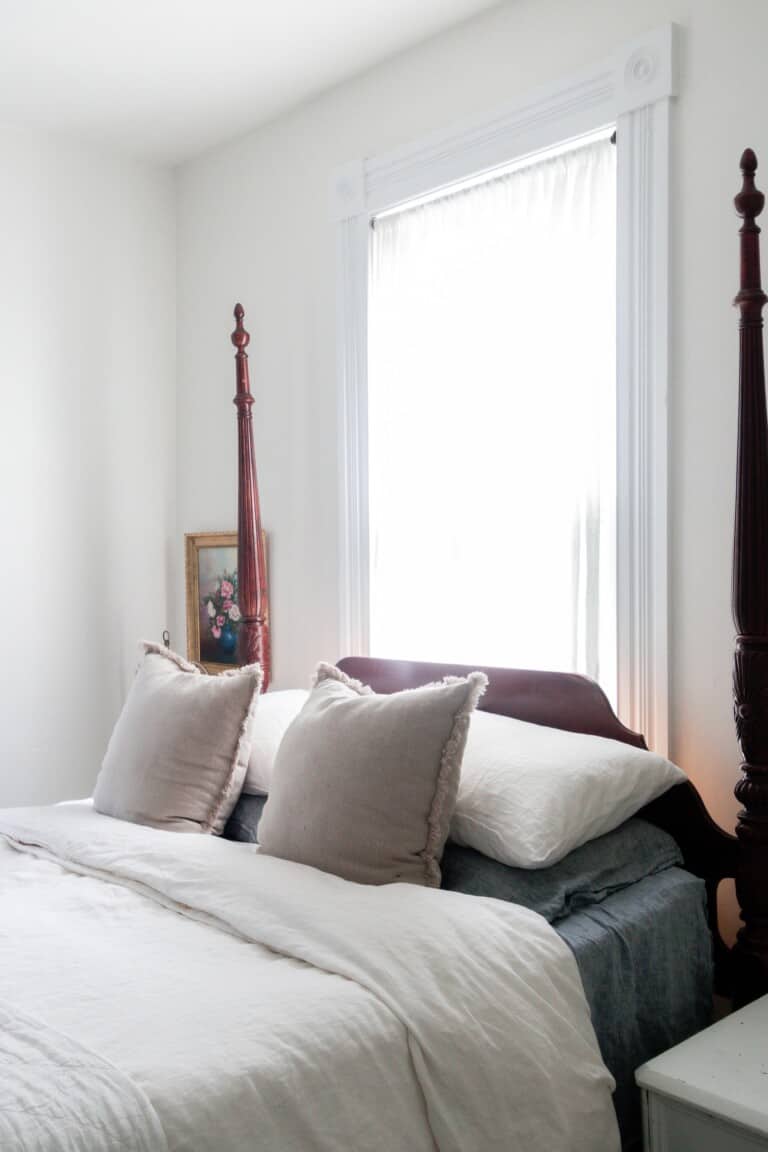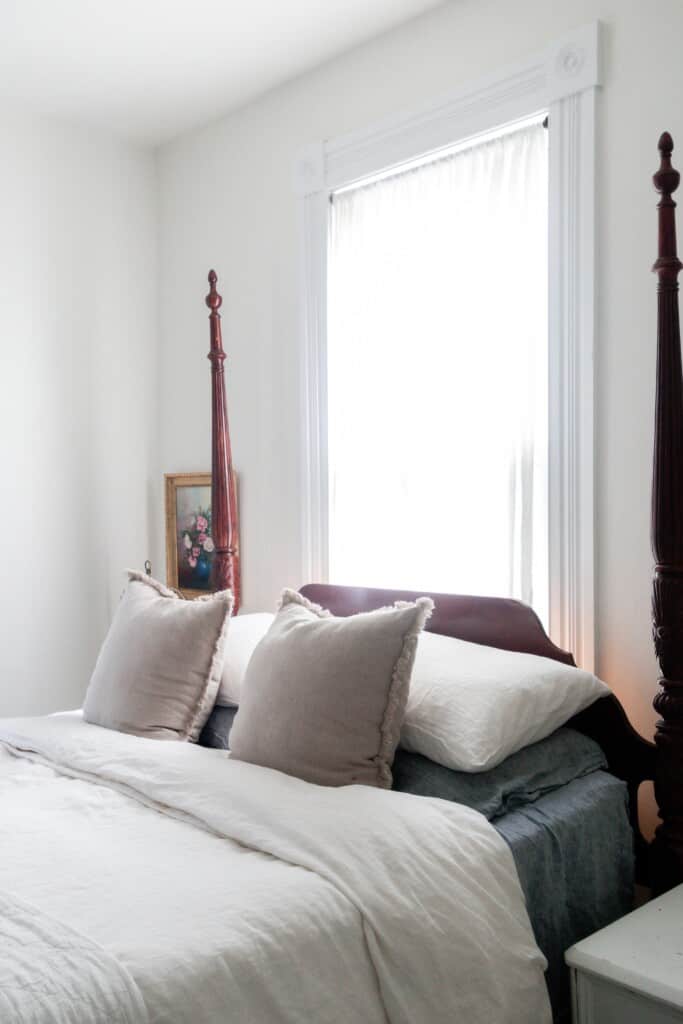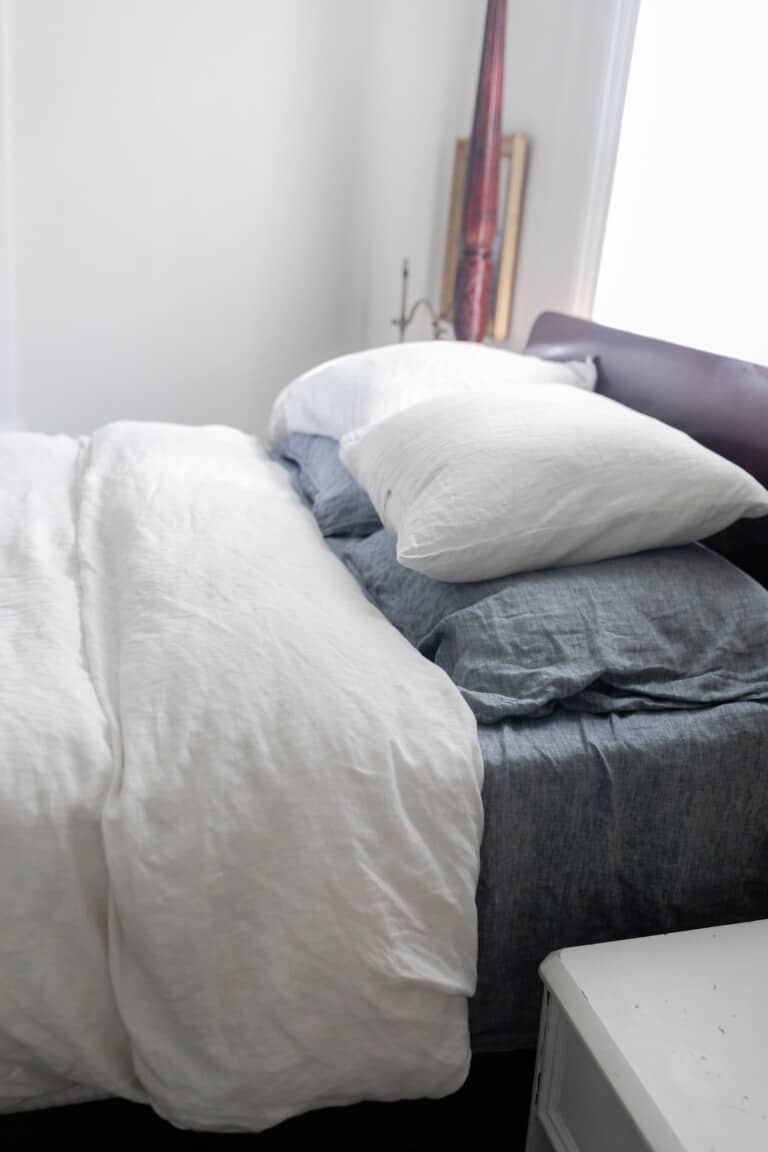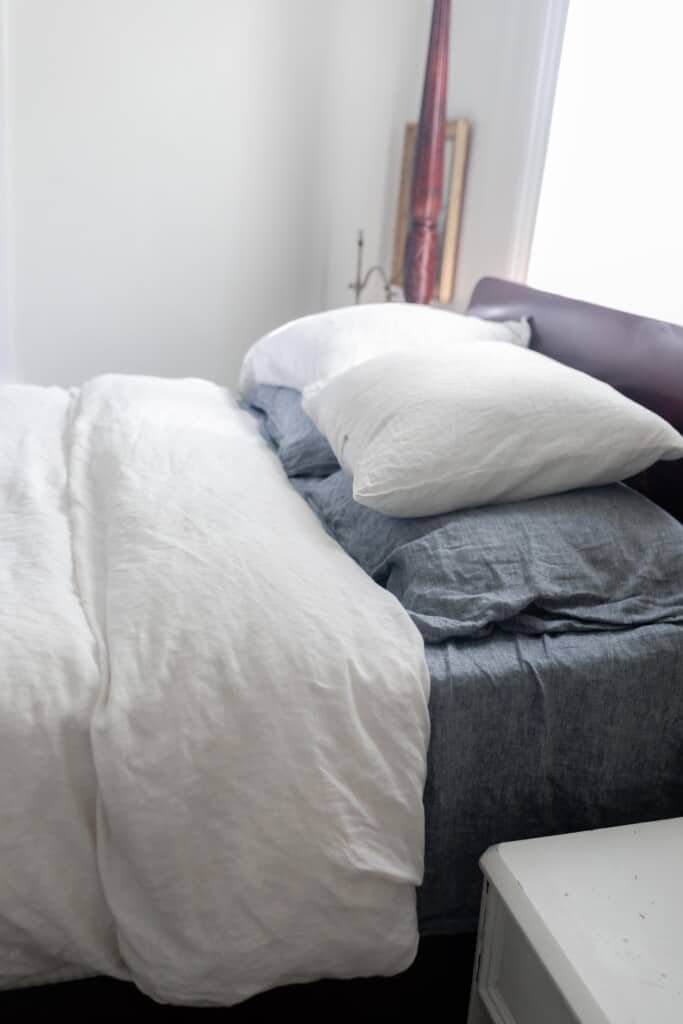 It is always nice to get new pillows every once in a while. For this room refresh we chose Brooklinen's super soft and supportive down pillows. We already had two of them on our bed, but we found that we both ignored our other pillows in favor of these. So now we have four of the good kind!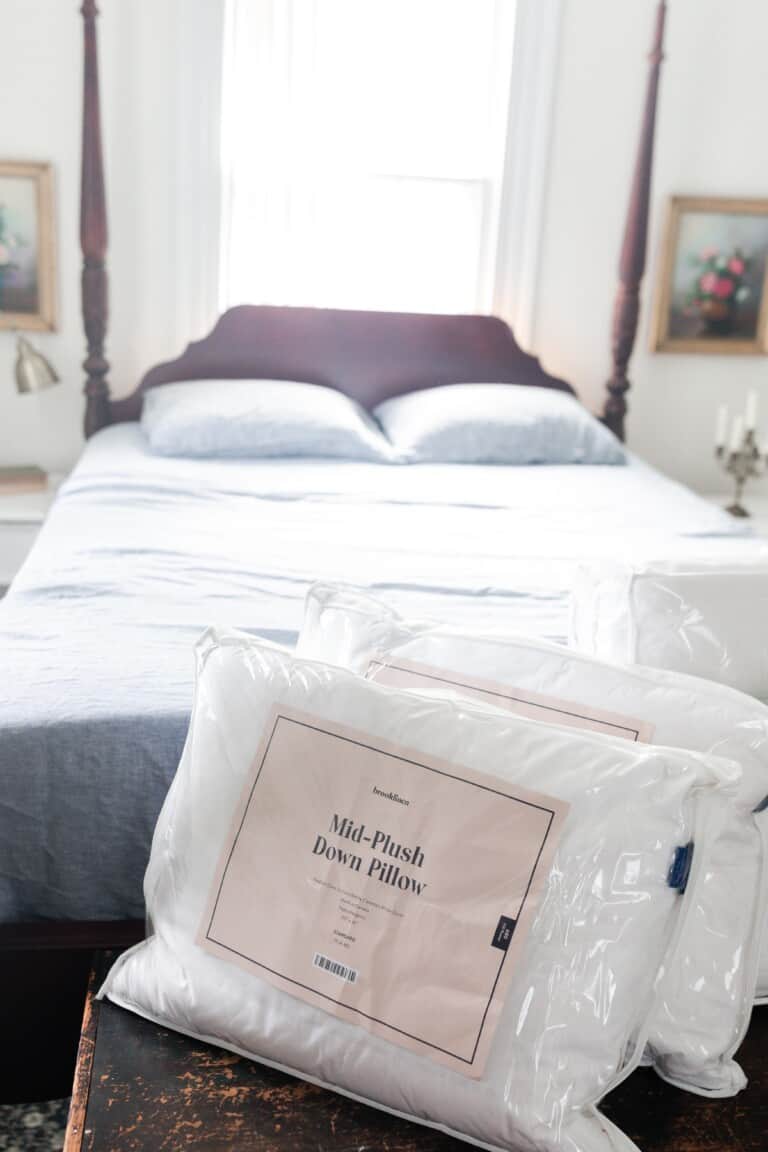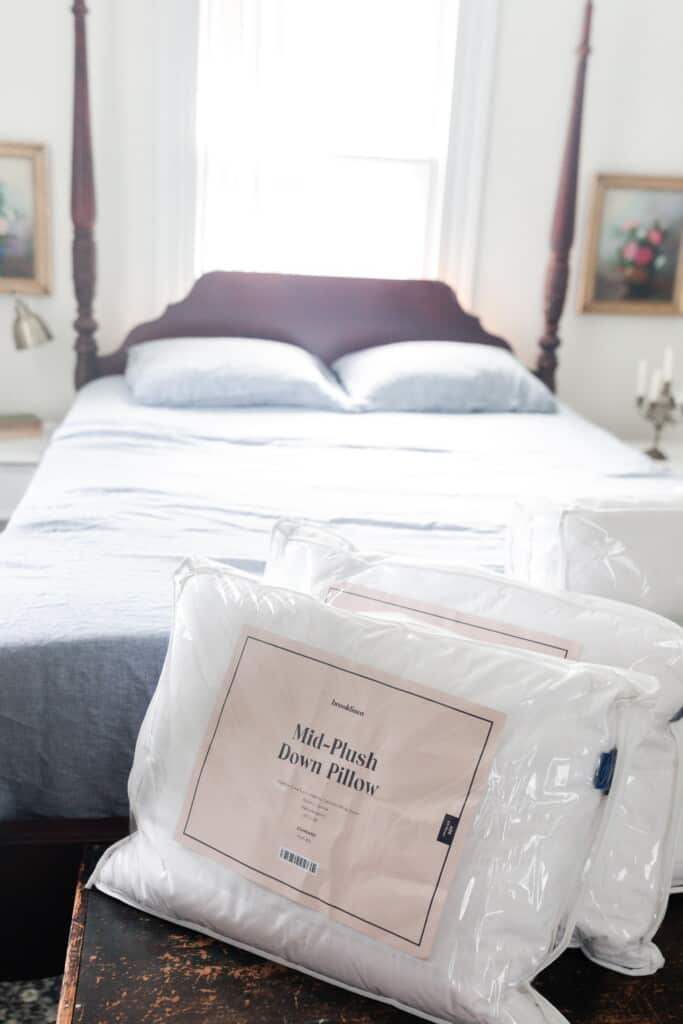 If you're fast, you might be able to catch the tail-end of Brooklinen's Labor Day Sale by clicking here. Everything is 15% off through September 8th! If you miss it, use my code BOONE to get $20 off your order over $100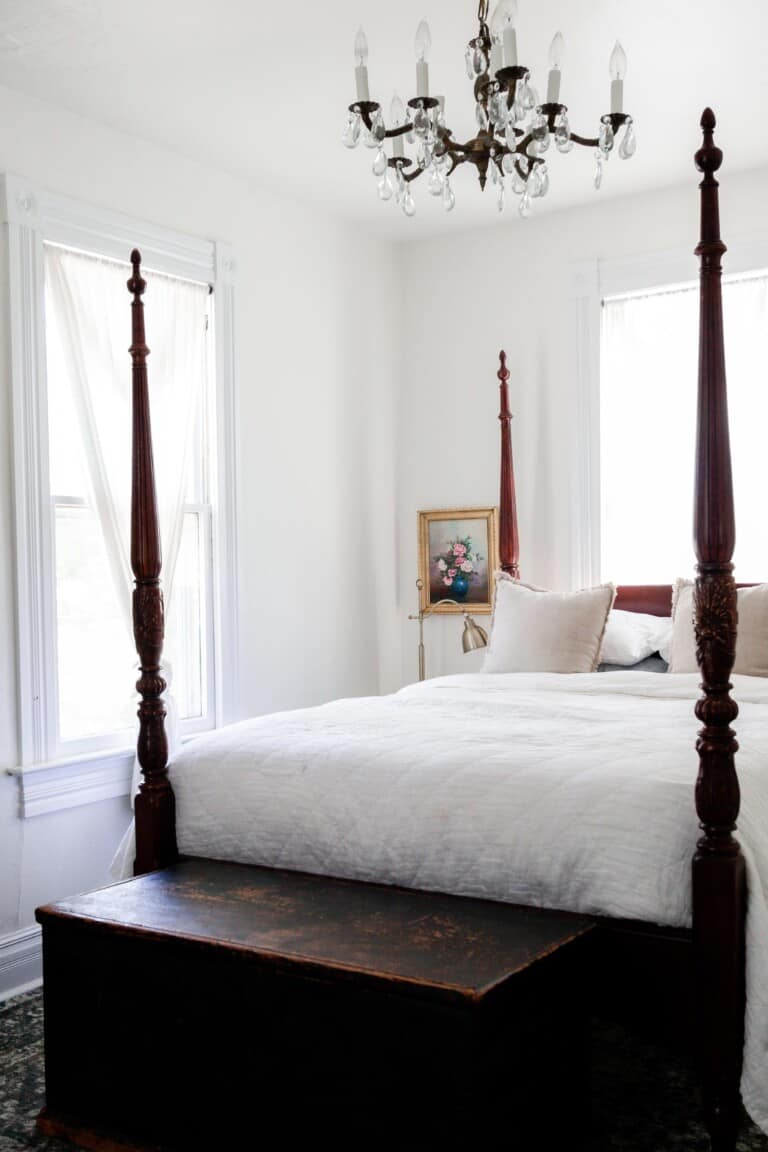 As you can tell, I love all things antique. You just can't get the same charm when everything in a room is brand new. In this room, I found nearly everything at garage sales, antique shops, and Facebook marketplace.
The antique chandelier had to be hardwired in, because there wasn't a switch in here for any overhead lighting. I painted the old dresser with blue milk paint, and carried the color throughout with the rug and linen sheets. I like how my new dried floral wreath brings in a little more blue.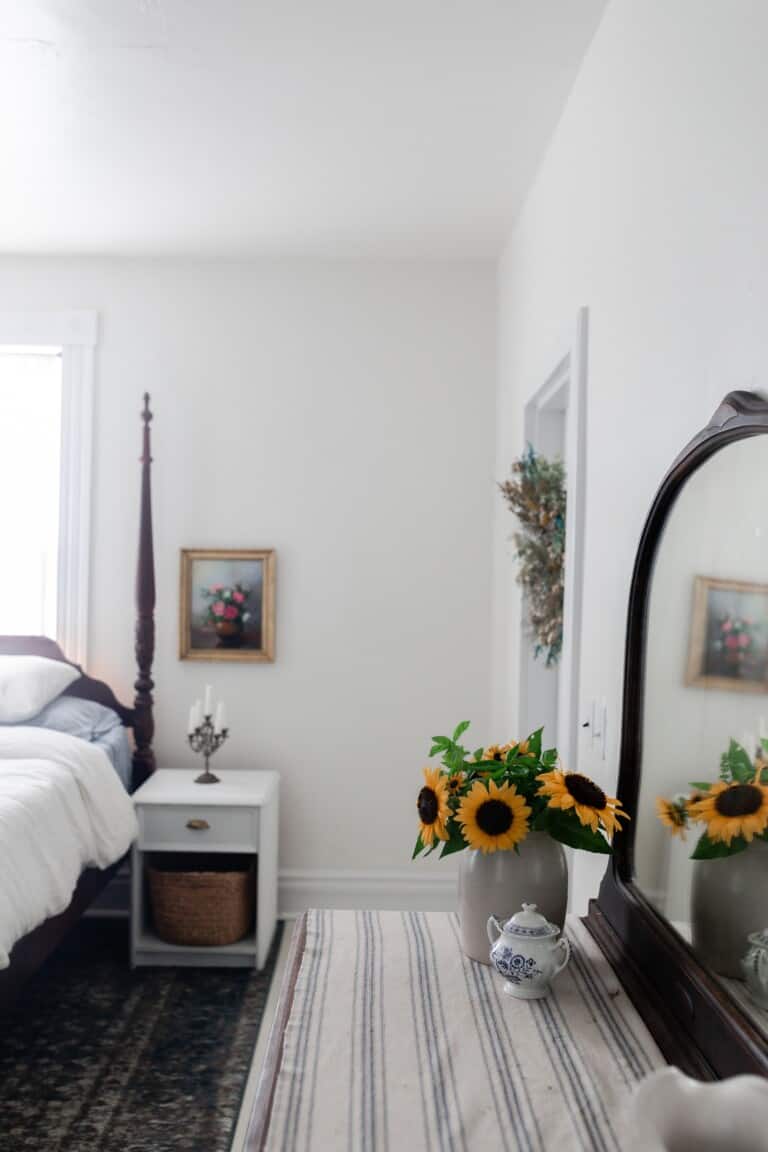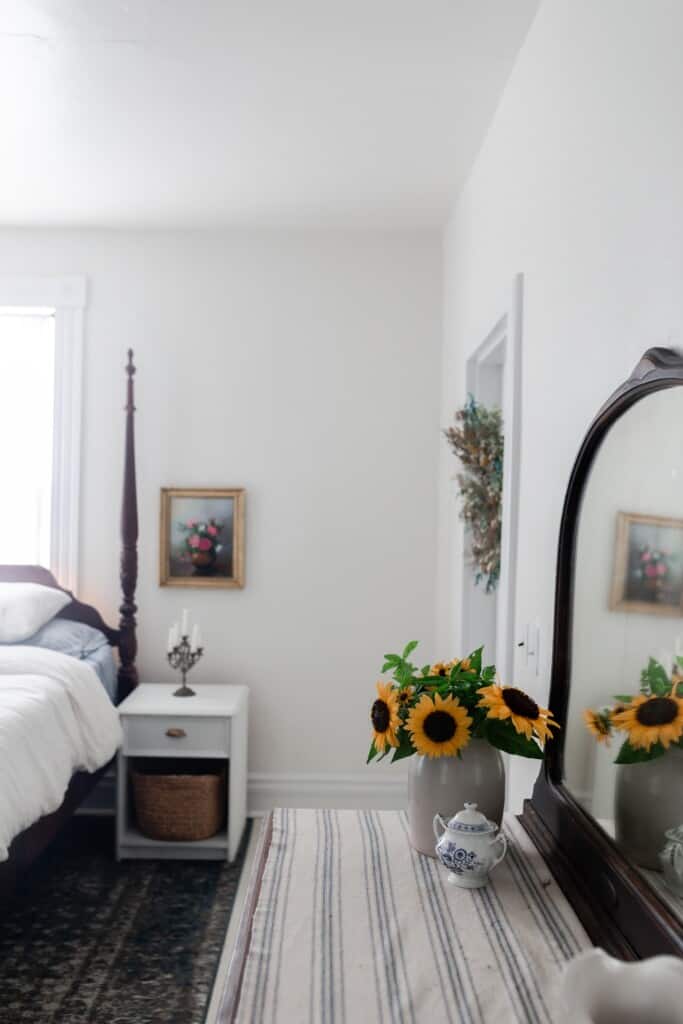 I found the armoire, night stands, oil paintings, and four-poster bed on Facebook marketplace. The previous owners of the farmhouse sold me the trunk at the foot of the bed. When you have a house with no closets, you have to get creative with storage.
I always like to bring a few handmade items into every room. For this one, I made the grain sack runner and linen slipcover for the bench.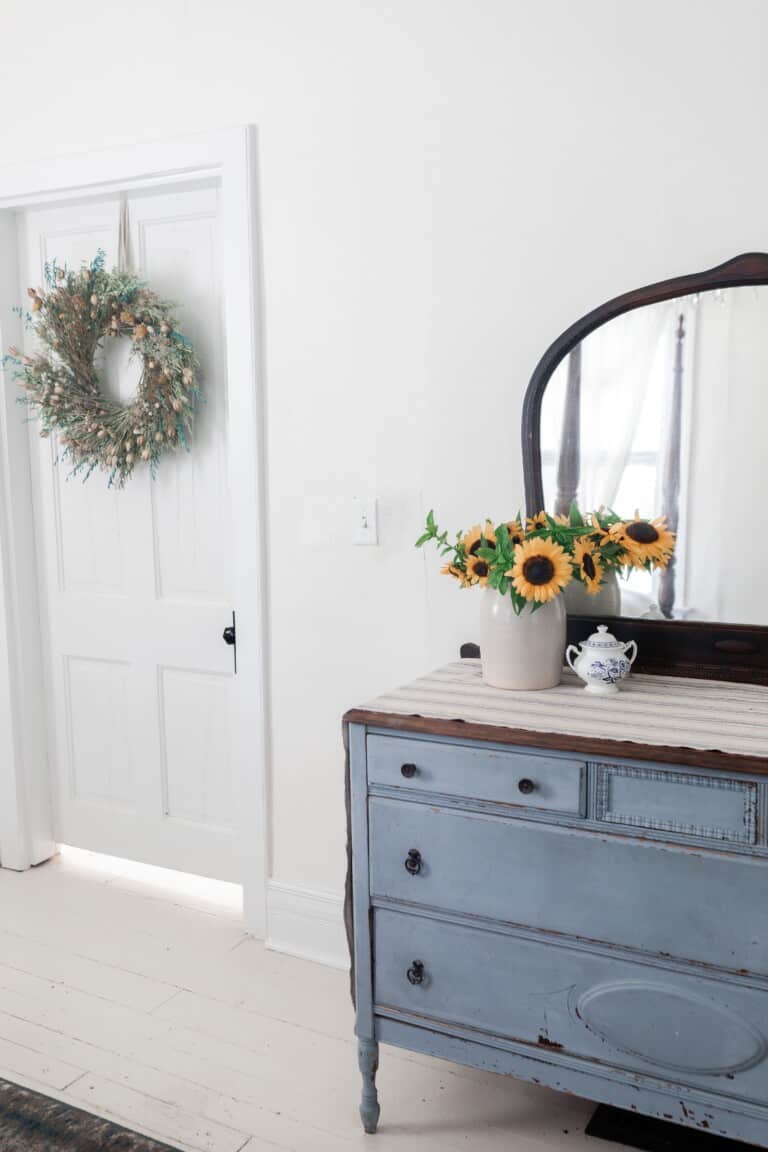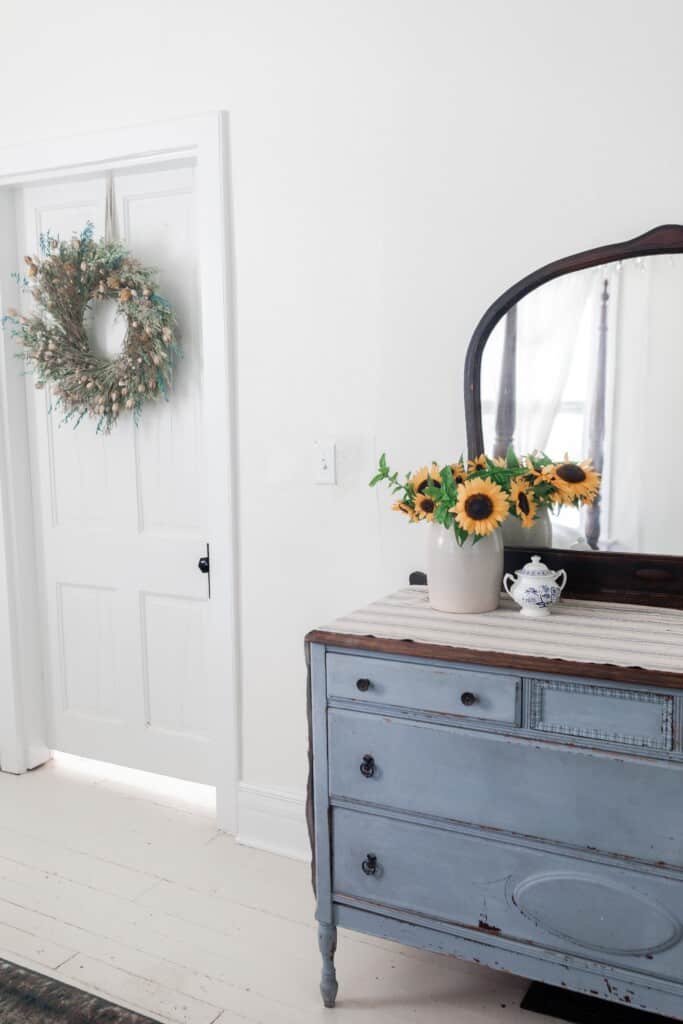 I hope that you enjoyed this little peek into our farmhouse bedroom in late summer!
Shop this post