I show you how to make applesauce in the instant pot in this simple tutorial. Plus grab a free printable label to make it look pretty.

The Instant Pot is a staple in my kitchen. Normally I am not one to give up precious counter top real estate, but for something with as much versatility as a pressure cooker, I am willing to make an exception.
The other day, after finding the 10th half eaten apple laying around the house, I put my beloved appliance to the task of making homemade applesauce.
I made the whole process super easy by using a stainless steel food mill. With this method you can throw the apples straight into the instant pot without peeling, coring and cutting them. I also love this method because the applesauce has a nice smooth consistency once it has gone through the mill.
Of course, if you do not have a food mill, you can use them same process but peel, core and cut the apples into chunks prior to cooking.
Watch the video tutorial at the end for more details!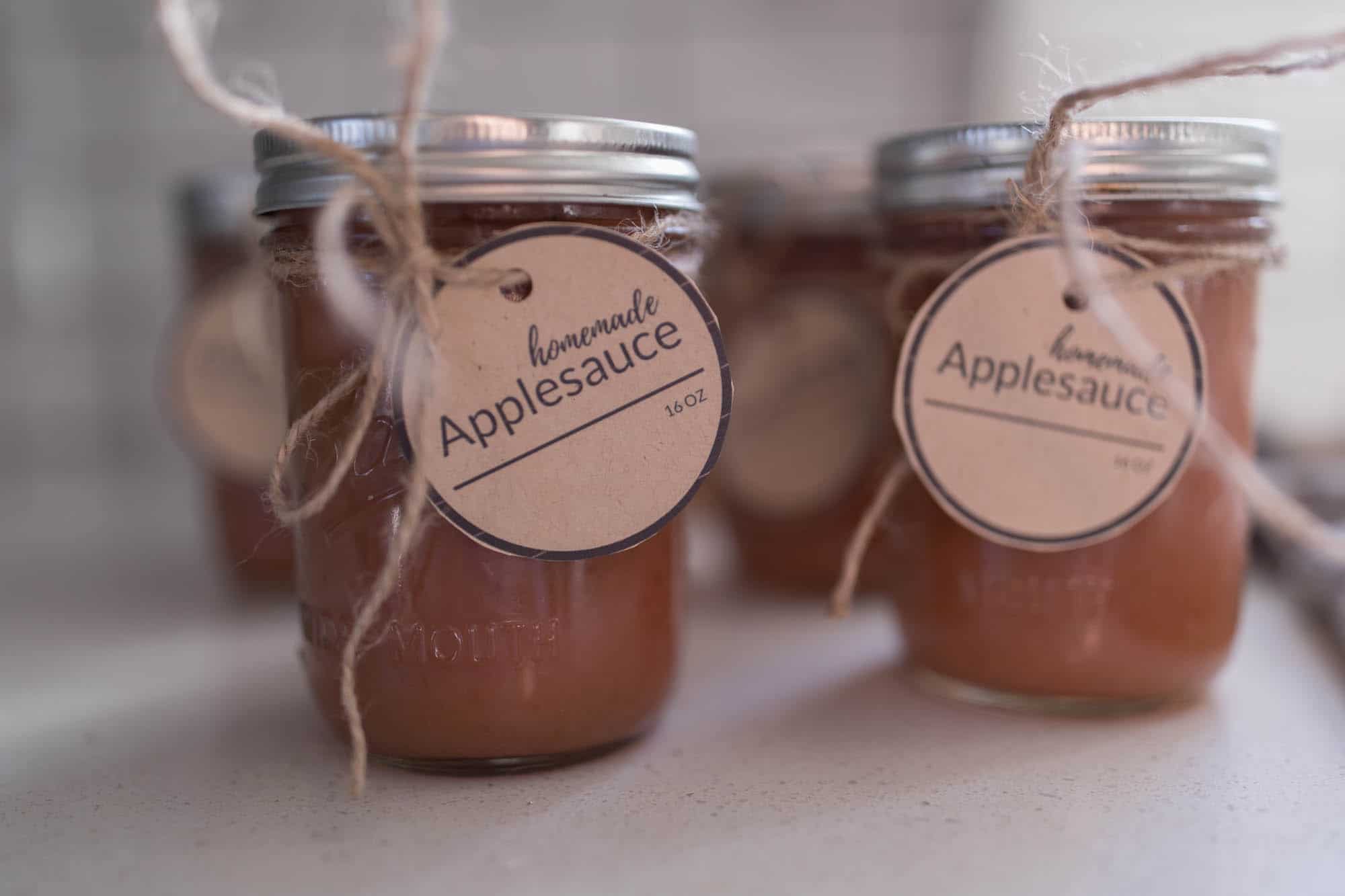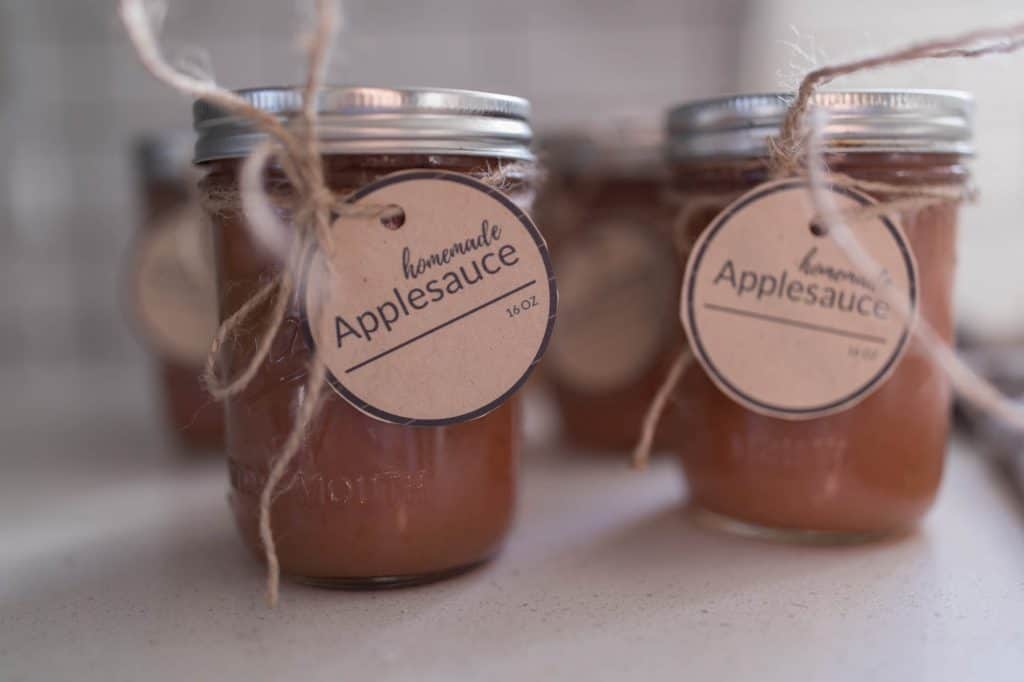 How to Make Applesauce in the Instant Pot
Supplies Needed
Ingredients
Apples (any variety will do)
Cinnamon
Process
Wash the apples thoroughly and add them to the Instant Pot.
For 10-12 apples add 1/2 cup filtered water. For a 6 quart Instant Pot full of apples, add 3/4 cup to 1 cup filtered water.
The apples release a lot of liquid during the cooking process, so I find that it is best to use a very small amount of liquid.
Cook on high pressure for 30 minutes.
Ladle a few cups of cooked apples into the food mill. Spin the handle until all the cooked applesauce is through, and all seeds and peels are in the top.
Remove the seeds and peels, and fill the mill with a few more cups of the cooked apples.
Repeat until you have put all the cooked apples through the food mill.
I find that it is best to work in small batches and not overfill the food mill. If you do, the holes will get clogged up with peels and it will be hard to get the applesauce through.
Add a teaspoon of cinnamon, if desired.
I chose to not add any addition sweetener, but you could drizzle in a little honey or maple syrup at this point if you want a it to be a little sweeter.
Use a funnel to pour the finished applesauce in pint size mason jars.
Storage
Several of my jars did seal from the heat of the applesauce. I do still plan to store these in the refrigerator since I didn't officially can them. They should keep for a few weeks.
If you want to store them in the pantry for longer storage, follow these instructions:
Ladle hot applesauce into your jars, leaving 1/2″ head space at the top. Wipe around the rim to remove any excess applesauce. Cap with a new canning lid and ring. Process the jars in a water bath canner for 20 minutes. Remove the jars and sit them on the counter. Check to make sure they are sealed by pressing on the lid to see if it pops. If it makes a sound when you press it, it is not canned. If it is tight and sealed down you are good to go!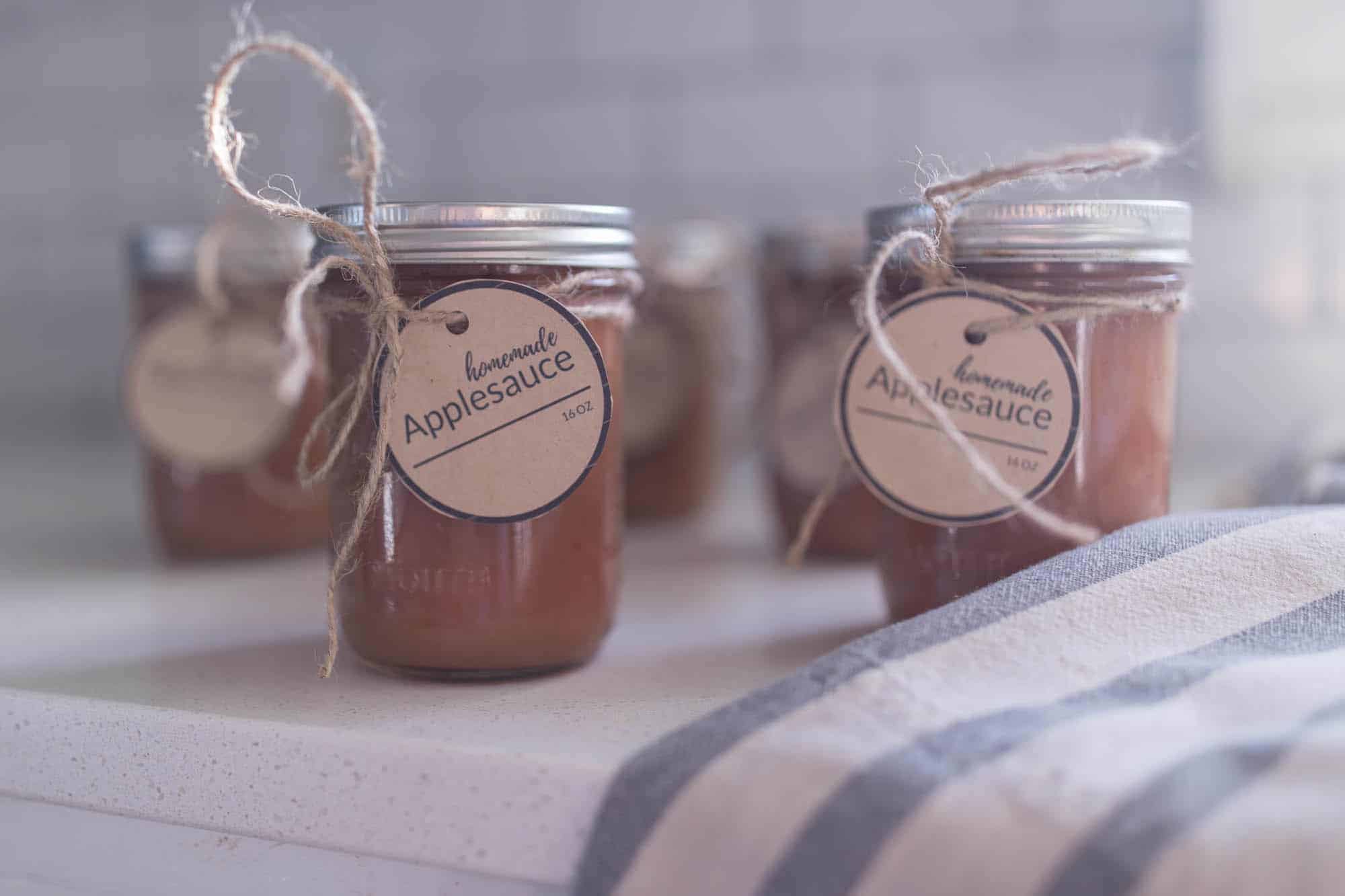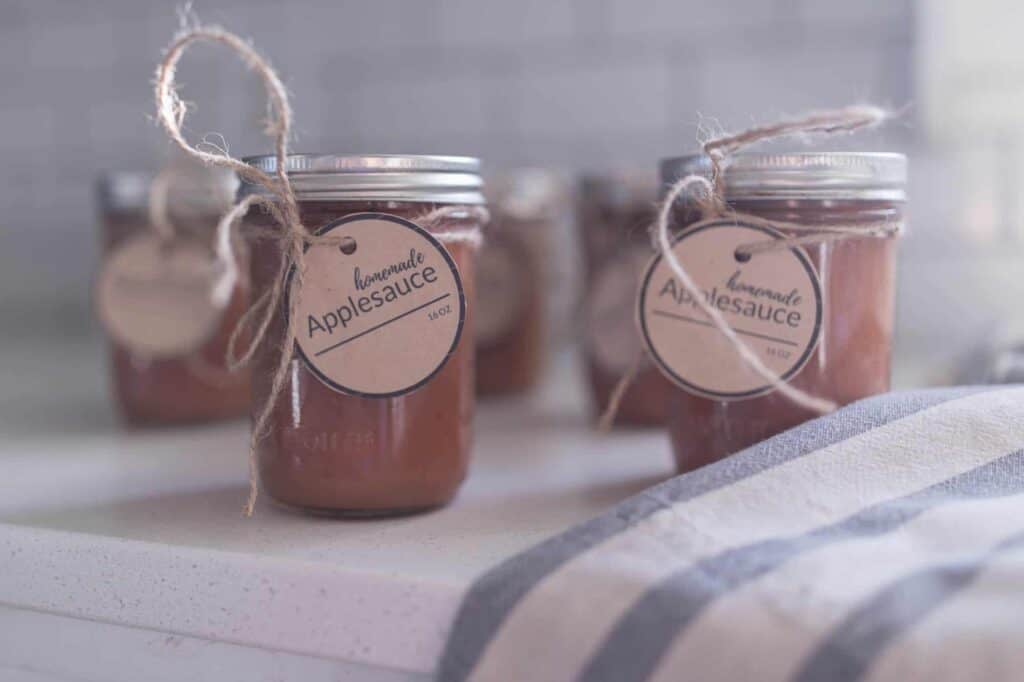 How to Make Applesauce in the Instant Pot video tutorial
Be sure to subscribe to my Youtube channel to always be the first to see new videos from the farmhouse!
Don't forget to download your FREE Printable Label.
I used this Oatmeal Tan Card Stock to print my label.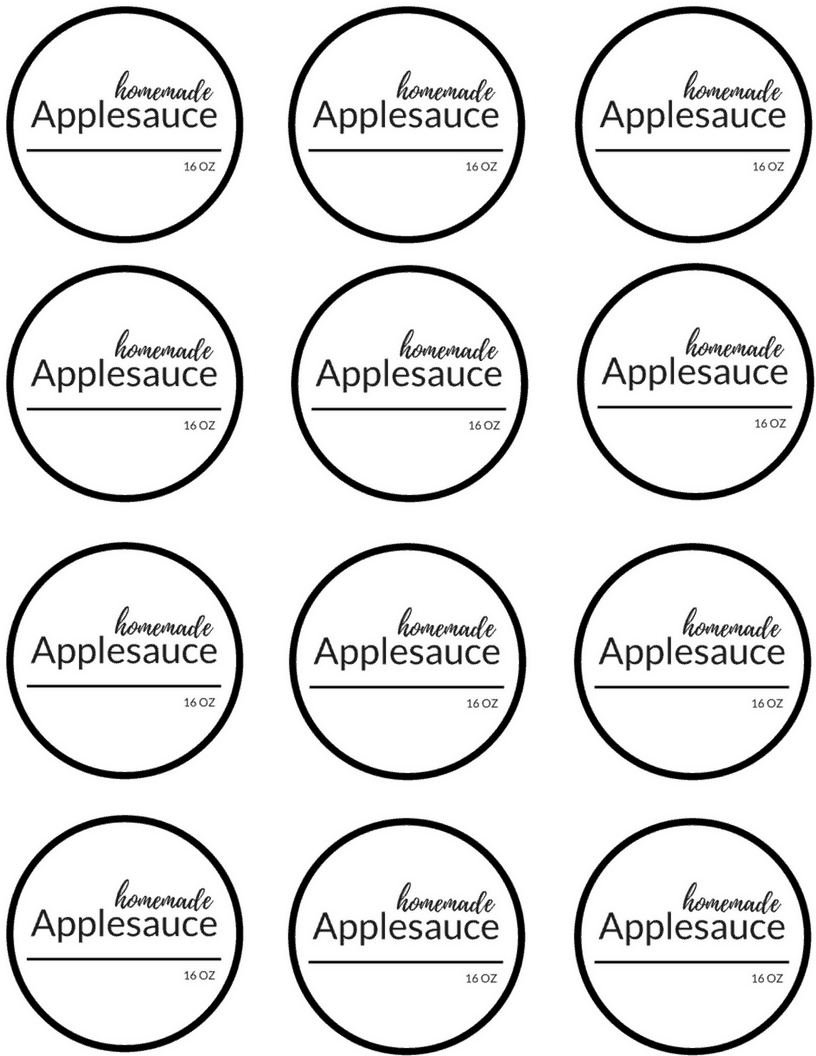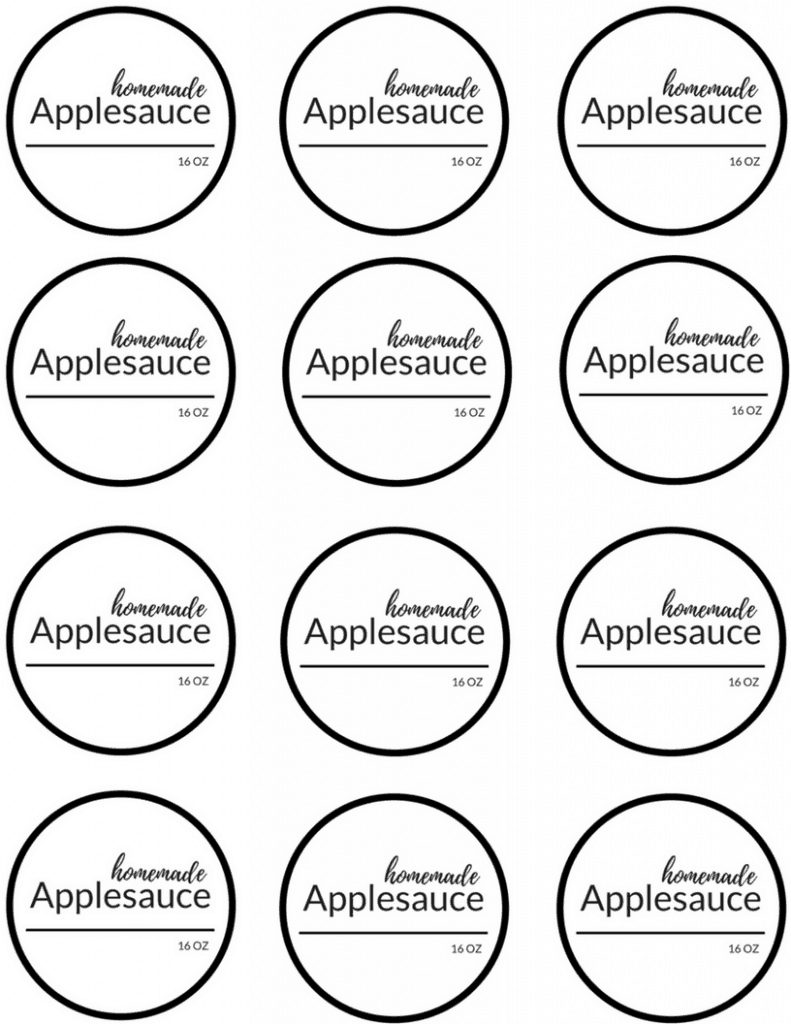 Shop this post
Oatmeal Tan Card Stock (for printable label)
This post contains affiliate links. See my full disclosure HERE.
Pin it for later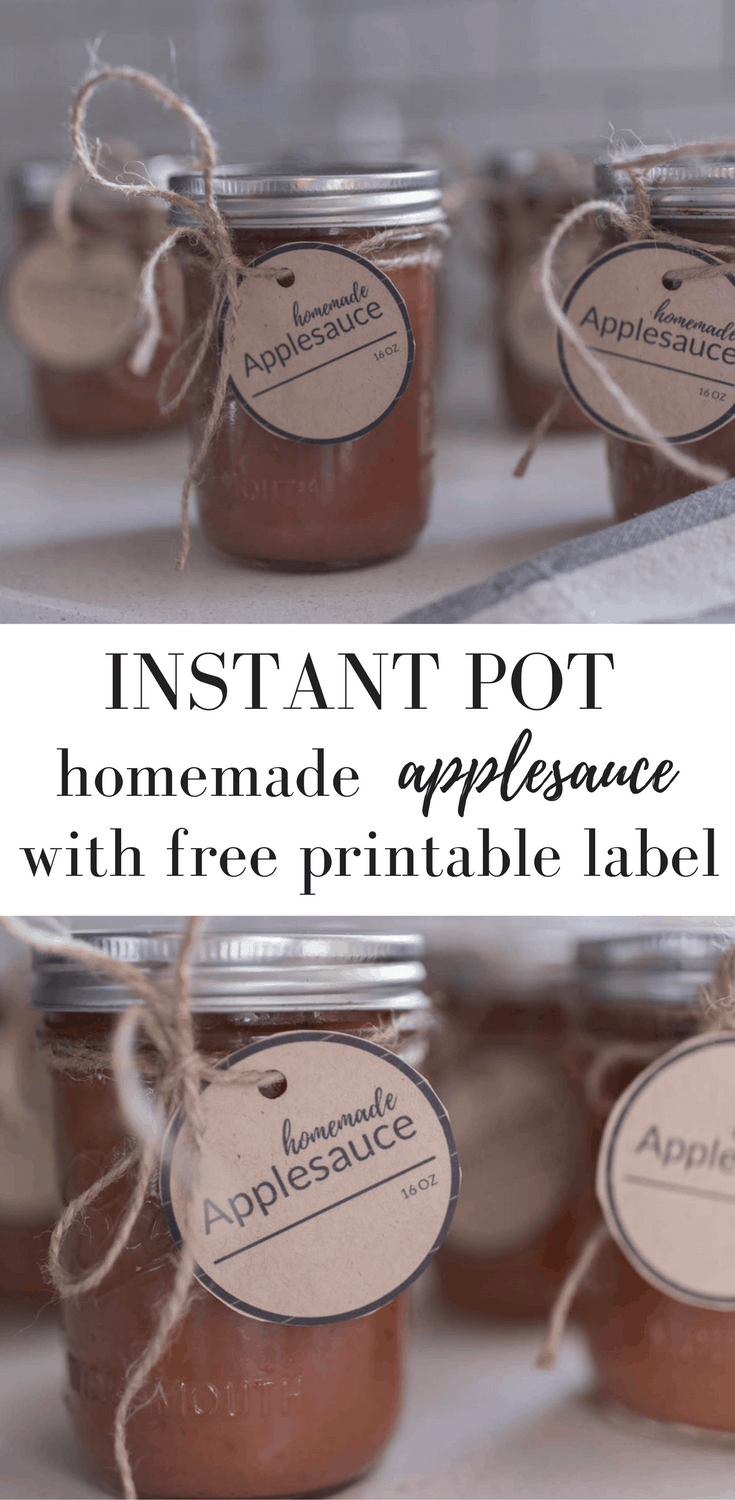 Thank you so much for stopping by the farmhouse!