The long awaited time has finally come. We are moving into our new farmhouse. I discuss the challenges, plans and how we're feeling about the big change.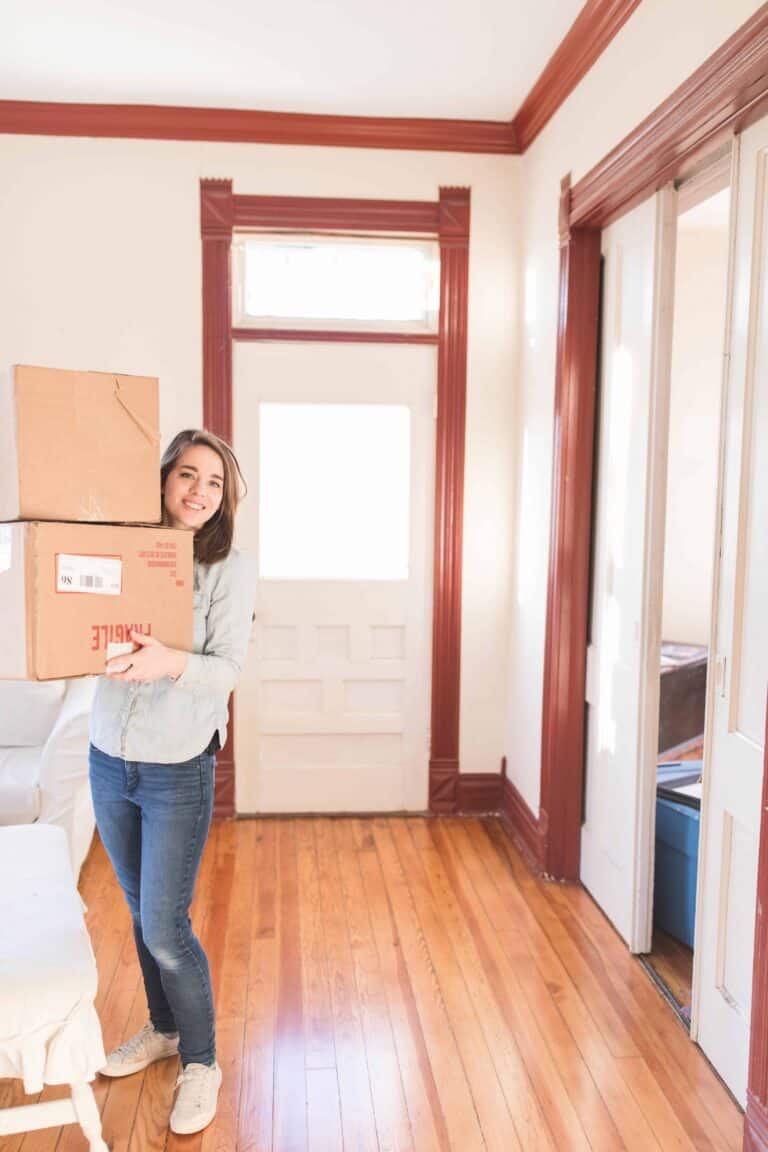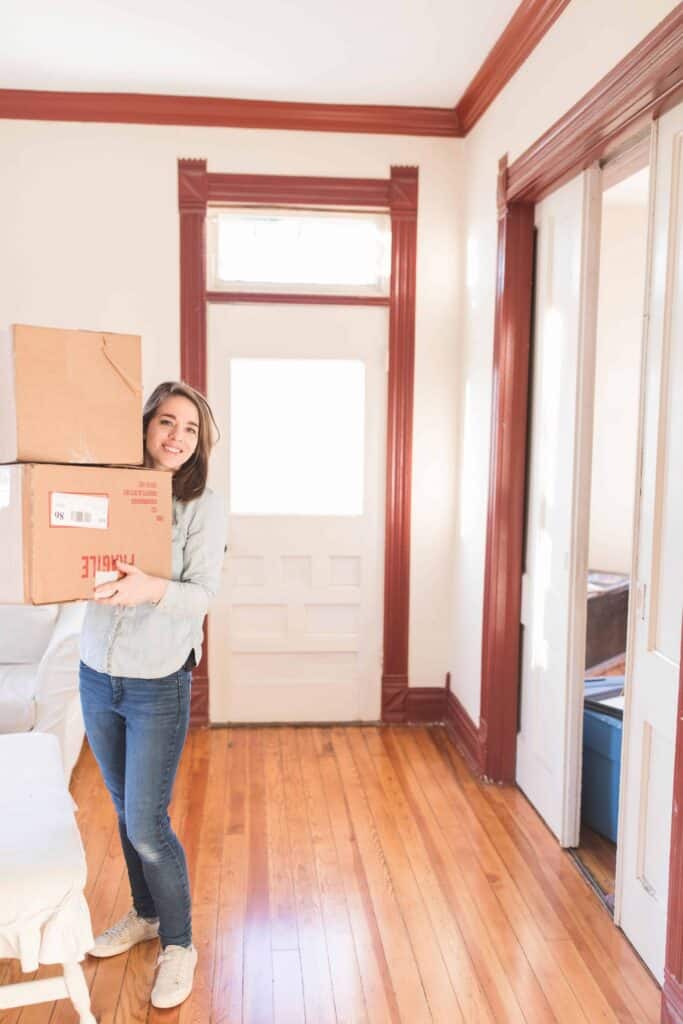 Moving in to our new house! | FARMHOUSE RESTORATION VIDEO
Notes from the video
Get $10 off your first Instacart order with my referral link
Grab my free guide "5 Steps to an Organized Kitchen" HERE.
Join my Facebook group, "Simple Farmhouse Life" HERE.
Get my free essential oils class to learn all about the oils we use in the farmhouse! Watch it HERE.
All the videos about our new farmhouse can be found HERE.
At this point I feel like we have jumped over so many hurdles in this process.
We kept the house spotless for showings, with 5 kids (Seriously!)
Left the house 30+ times for people to walk through and critique it
Emotionally endured negative feedback on house showings
Got our hopes up from the positive feedback
Went through losing a contract on our home
Dealt with a low appraisal
Inspections
Repairs
Packing
Loading
Unloading
Cleaning
Living out of suitcases while our hardwood floors were refinished FOR TWO WEEKS
No internet, spotty internet (We're full-time bloggers!)
It's been tough, especially with 5 kids that need an awful lot of attention.
"Where are the toothbrushes??"
"Can you find two socks for Micah? I don't care if they're matching!"
"Hey mom, have you seen the brush?"
"Kid, I can't even find a plate for dinner."
We ended up using a fork for the hairbrush, and I'm not even joking. What doesn't kill you makes you stronger, right??
So, moving in, and being able to get all of our stuff put away is A BIG DEAL.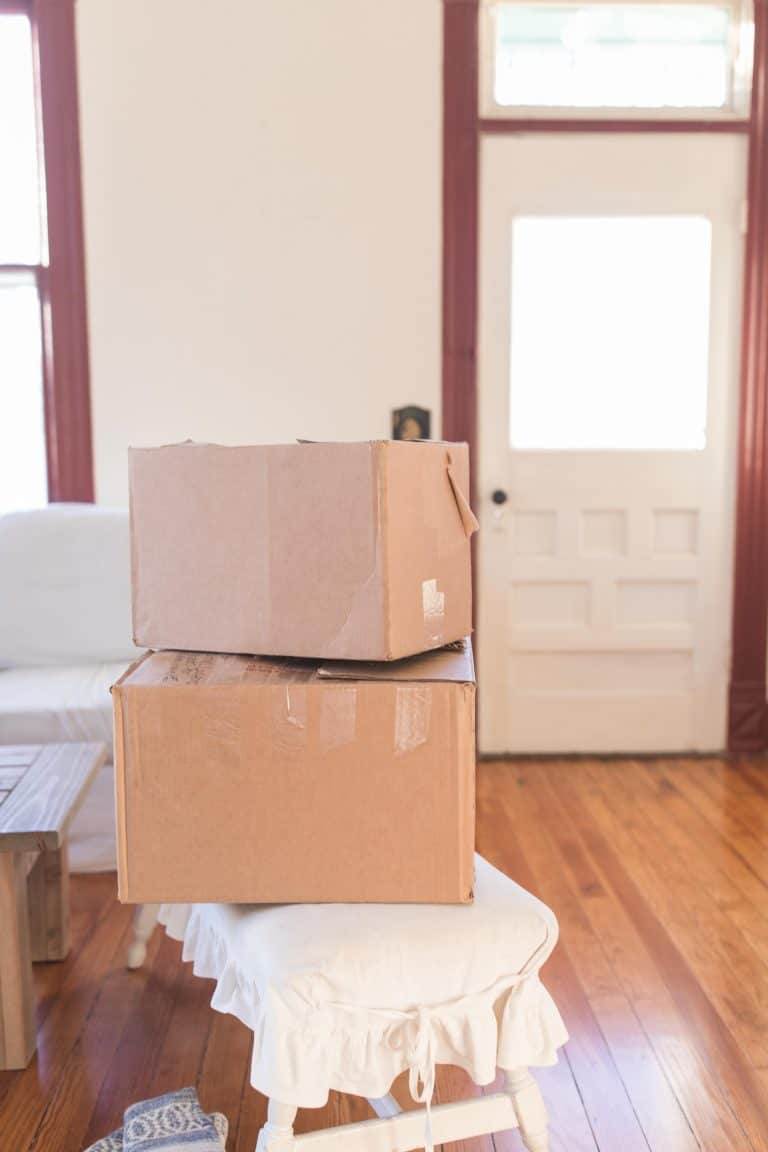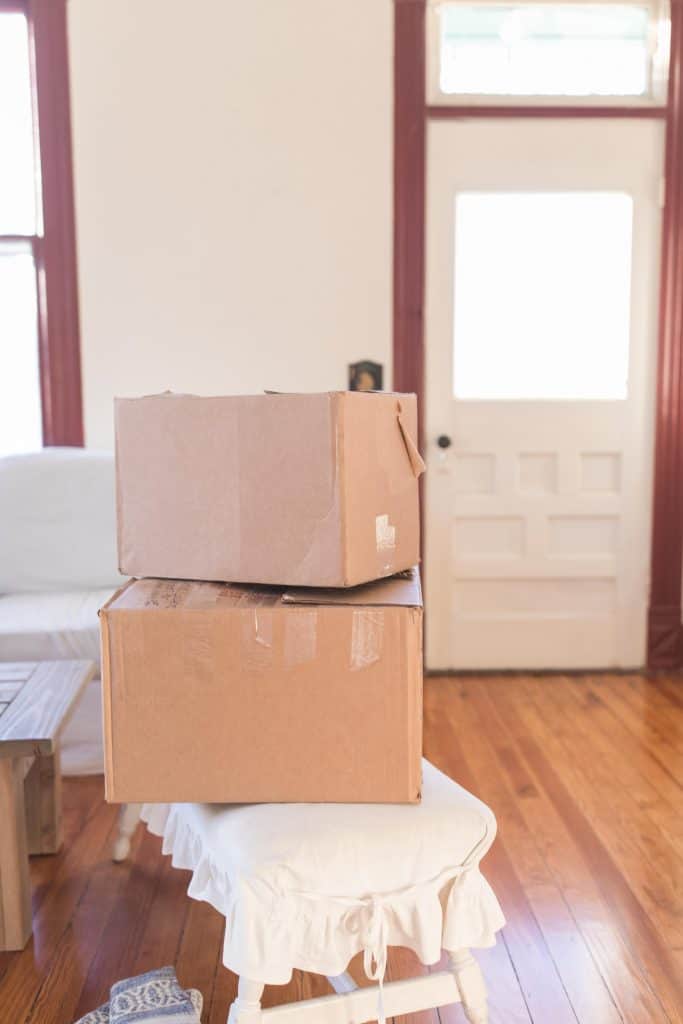 The biggest challenge with moving into a new home
I found that the biggest challenge with moving into a new place is knowing where everything goes. Where do you put the diapers, the extra gloves, the broom, the trash can…?
That has been a challenge, but I know we'll get it figured out soon enough!
Even though it was probably just a waste of time, I put plates on the and added a linens to the little table in the kitchen. One place of solace in all the moving chaos!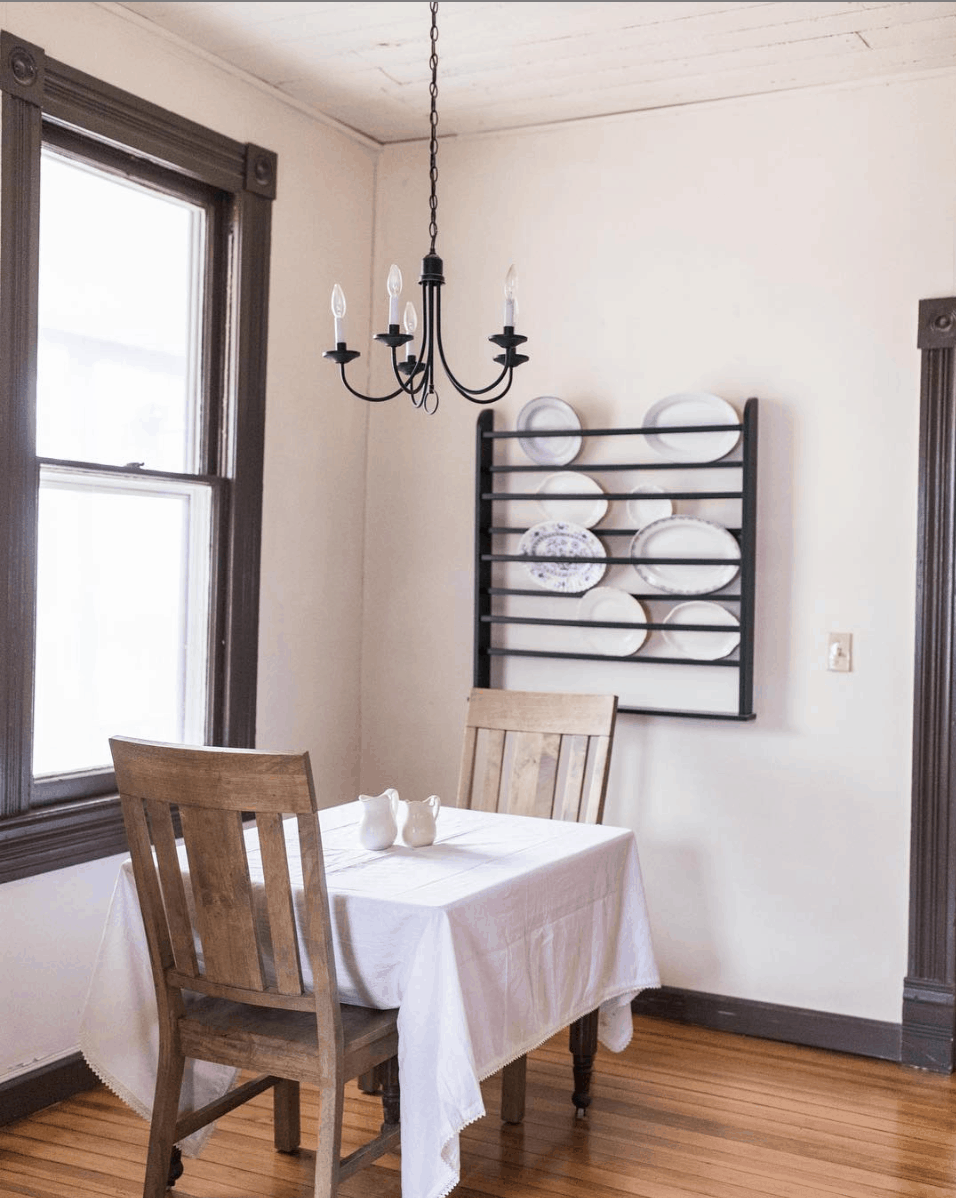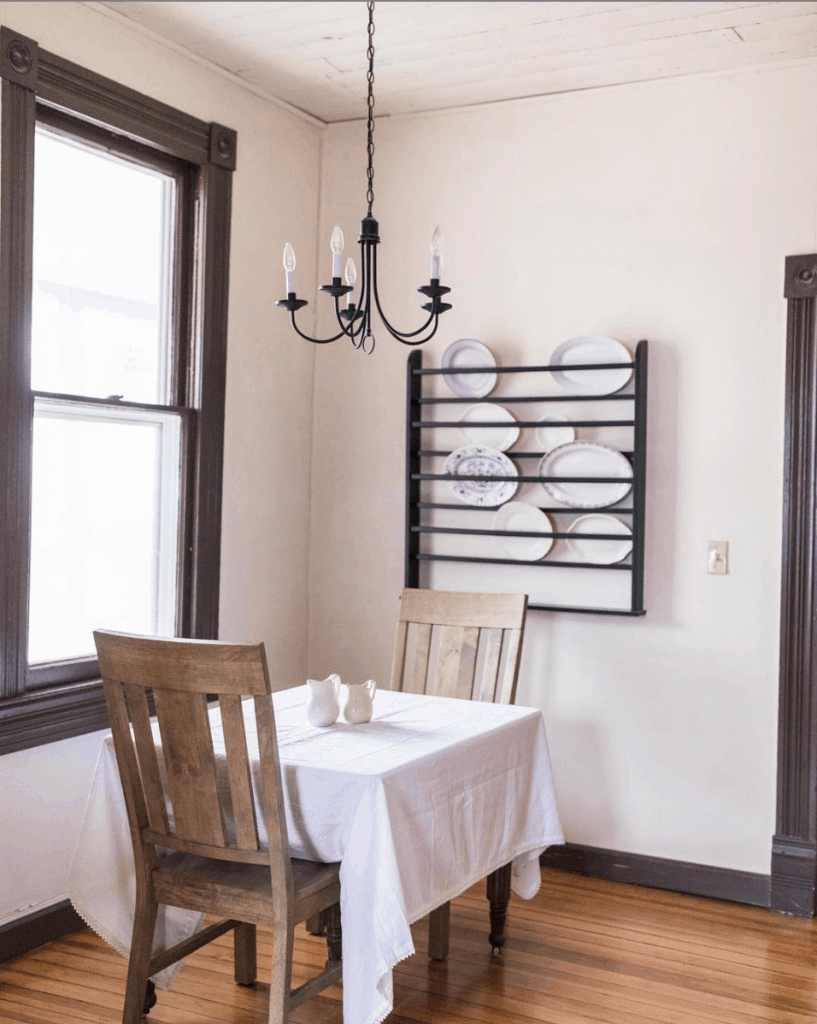 We are so thankful
Last night I was laying in bed thinking over the day. I feel like through this entire stressful process Luke and I trade places backing each other off the ledge of losing it.
Yesterday I tried to lose my cool several times, over not knowing where to put things and everything feeling so messy and incomplete. We would get a few things in place, and I felt better, but then he was getting uptight about something else. Then the internet stopped working and I missed basically a whole day of work. He tried to encourage me that it would be fixed soon.
Back and forth.
I was laying there in a warm bed, while outside temps were in the negatives, with my 5 kids snoozing all around me, a loving husband, my dream farmhouse, and realized, I should be nothing but thankful.
I am just looking forward to spring. By then, it will be warm outside, we'll know where everything goes, the painters will be gone…I can't wait.
But in the meantime, I am THANKFUL.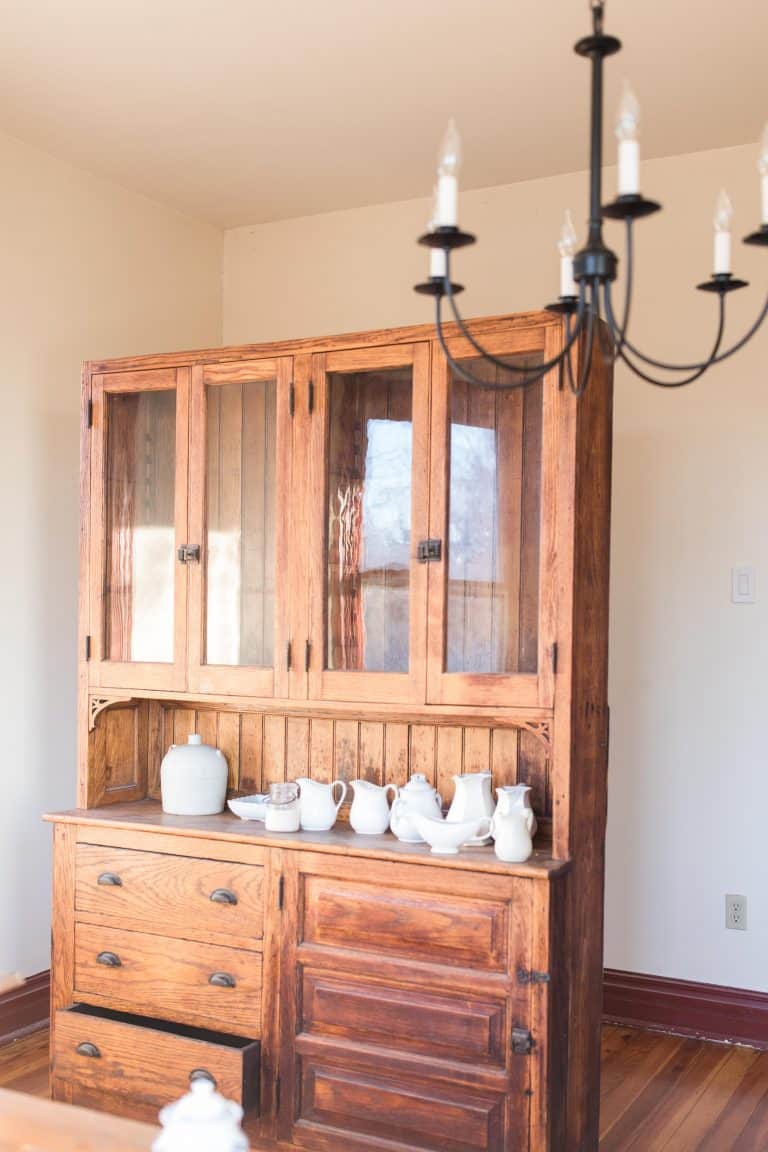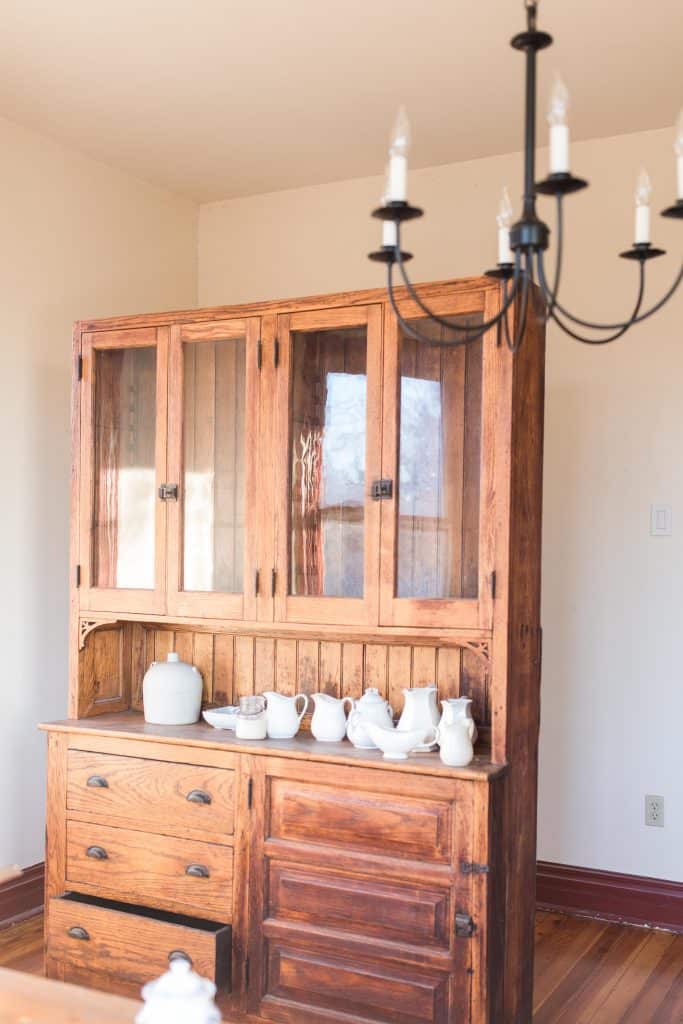 See the full tour of our new farmhouse and homestead HERE. Make sure to watch the video above for the full "moving in" vlog.
Thank you so much for stopping by the farmhouse! Can't wait to have y'all back again and again. 😉
Pin it for later