Decor doesn't have to be expensive, here are my favor cheap farmhouse decor items that will add style to any room.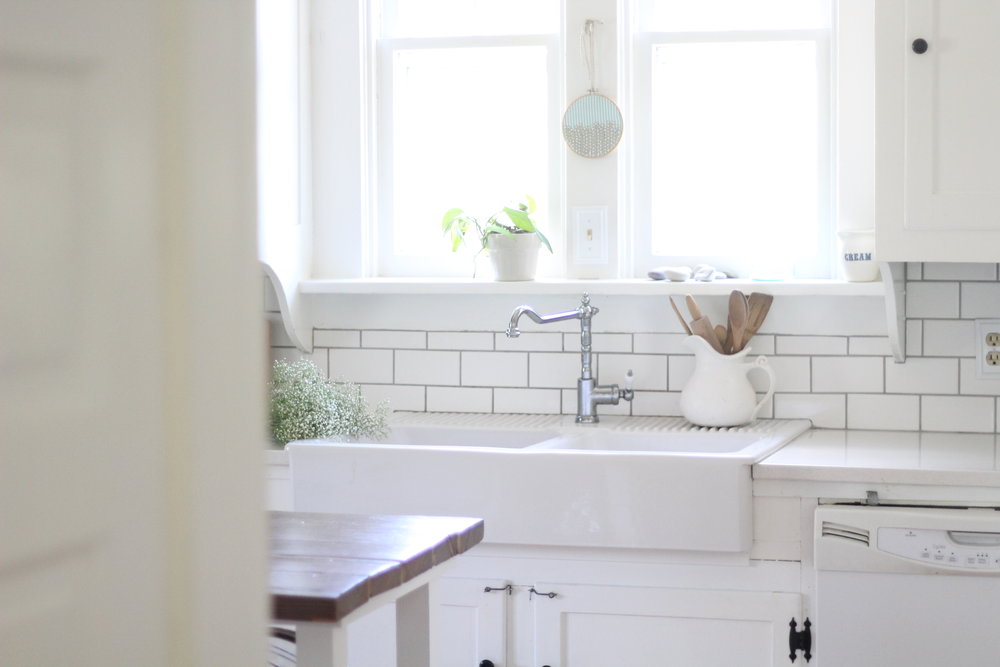 The St. Louis IKEA just opened its doors a little over a year ago, and I have already made the hour long trek to the superstore at least 10 times.
What kind of items am I loading into the van and hauling back to ye old Farmhouse on Boone? I'm so glad you asked!
Well, if anyone knows only one thing about IKEA, it's that their prices are LOW.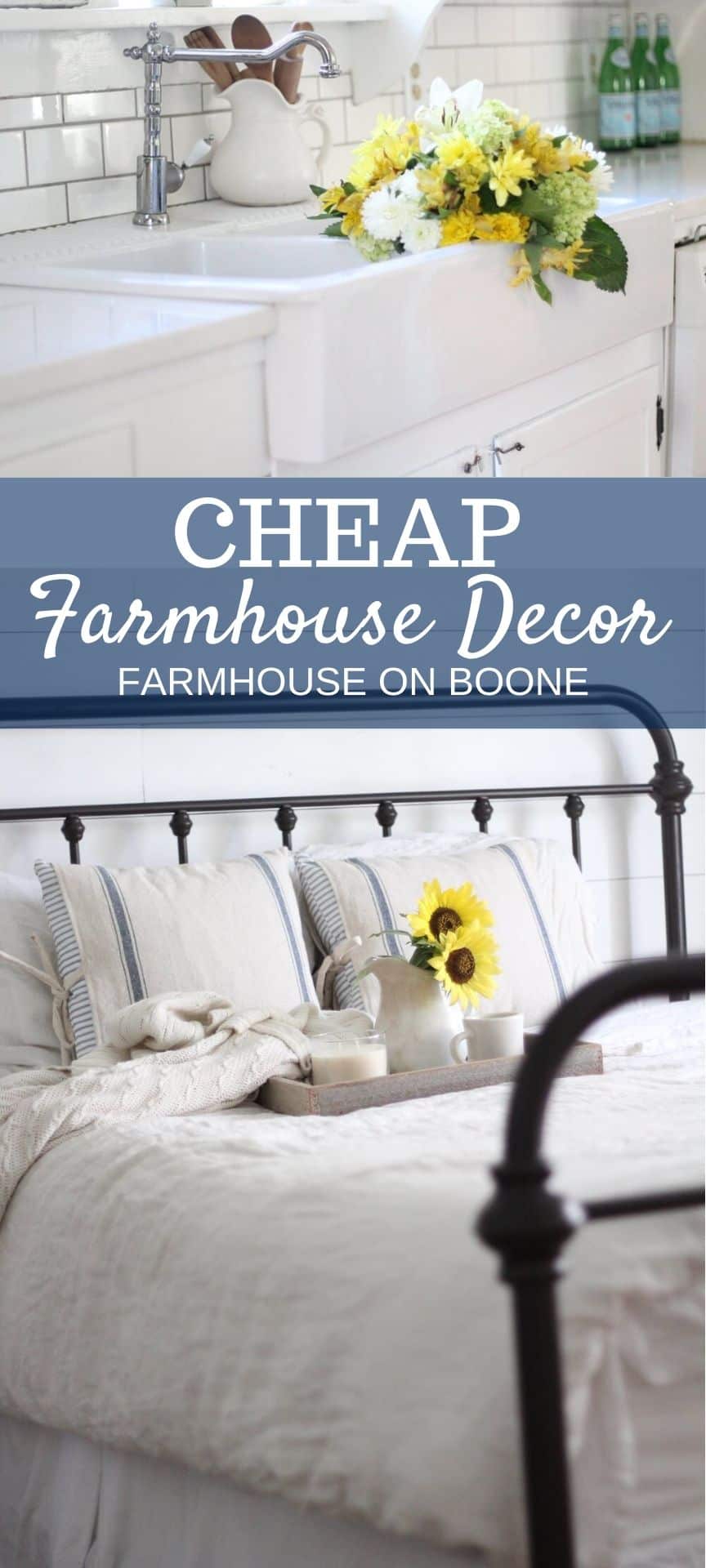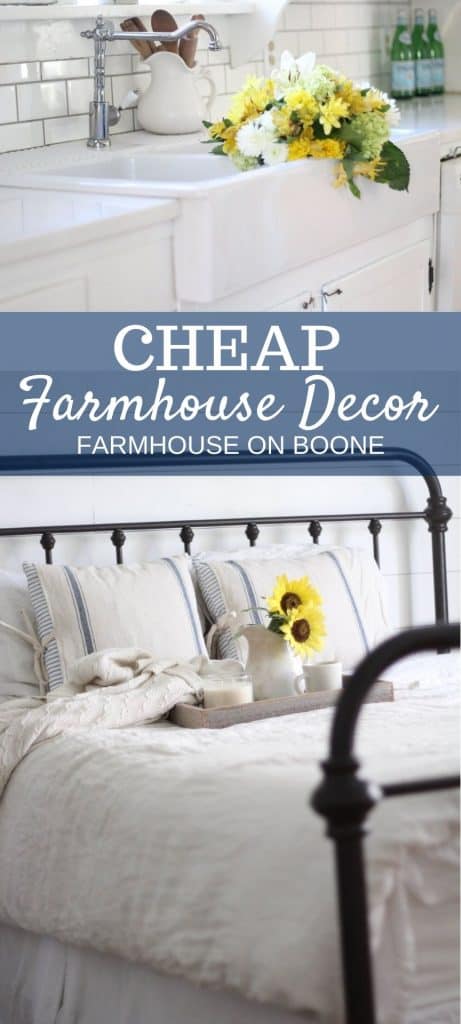 Most of their products have a very modern aesthetic, but they have several items that look lovely with the vintage farmhouse style
Cheap Farmhouse Decor from Ikea video
This post contains affiliate links, which means I make a small commission at no extra cost to you. See my full disclosure here.
Cheap Farmhouse Decor Options
1. Pillows
I like to make pillow covers. I think you probably know that by now. IKEA has their 20″ pillow forms, which I find to the perfect size for most of the throw pillows in my house, for only five bucks. I usually pick up a couple when I go.
They also have beautiful pillow covers. The white pillow on my bed is the 16″ by 26″ VITFJARIL cushion cover.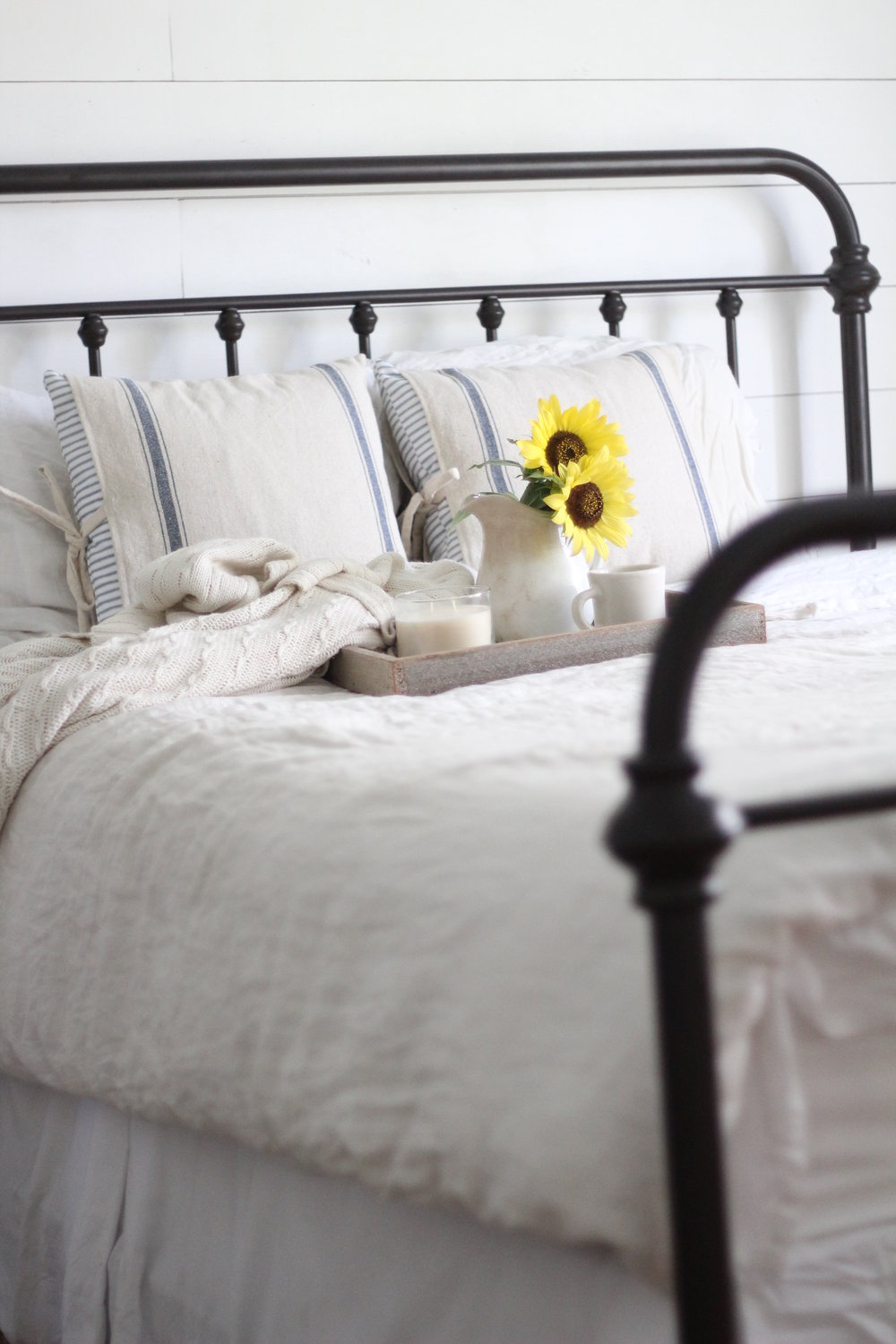 The grain sack and ticking stripe pillow covers can be found in my shop here.
2. Curtains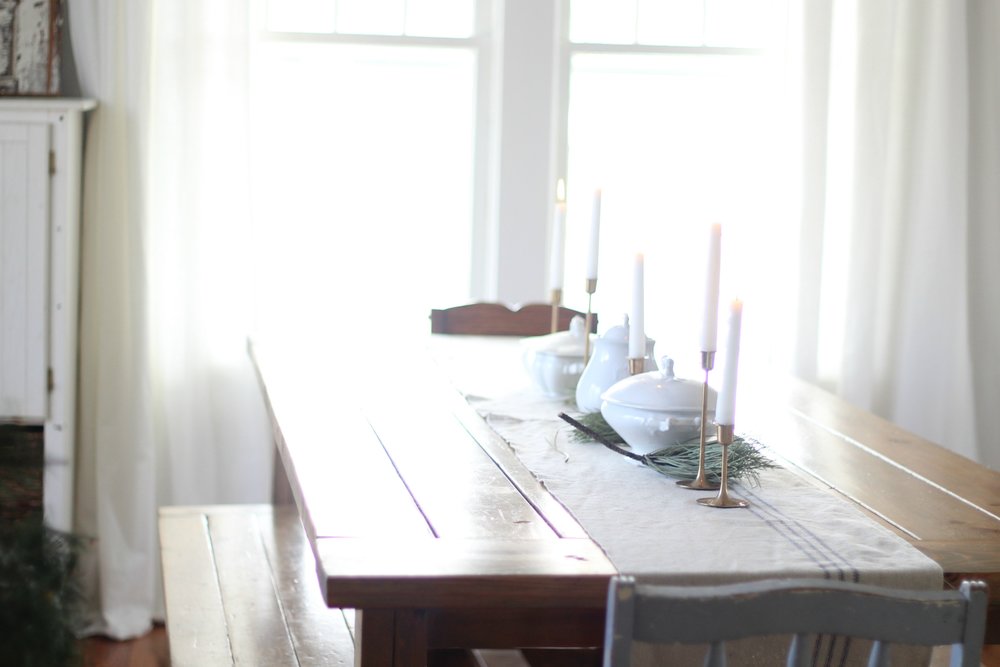 I have five pairs of the IKEA Lenda curtain panels. I guess you could say I love them.
They are the perfect weight, not too sheer but allow light in, super long and CHEAP.
I have three of the white sets in my living room and the natural color in my loft upstairs.
I like to sew, don't get me wrong, but I would probably pay at least double for the heavy upholstery fabric, than what these cost already made.
3. Plants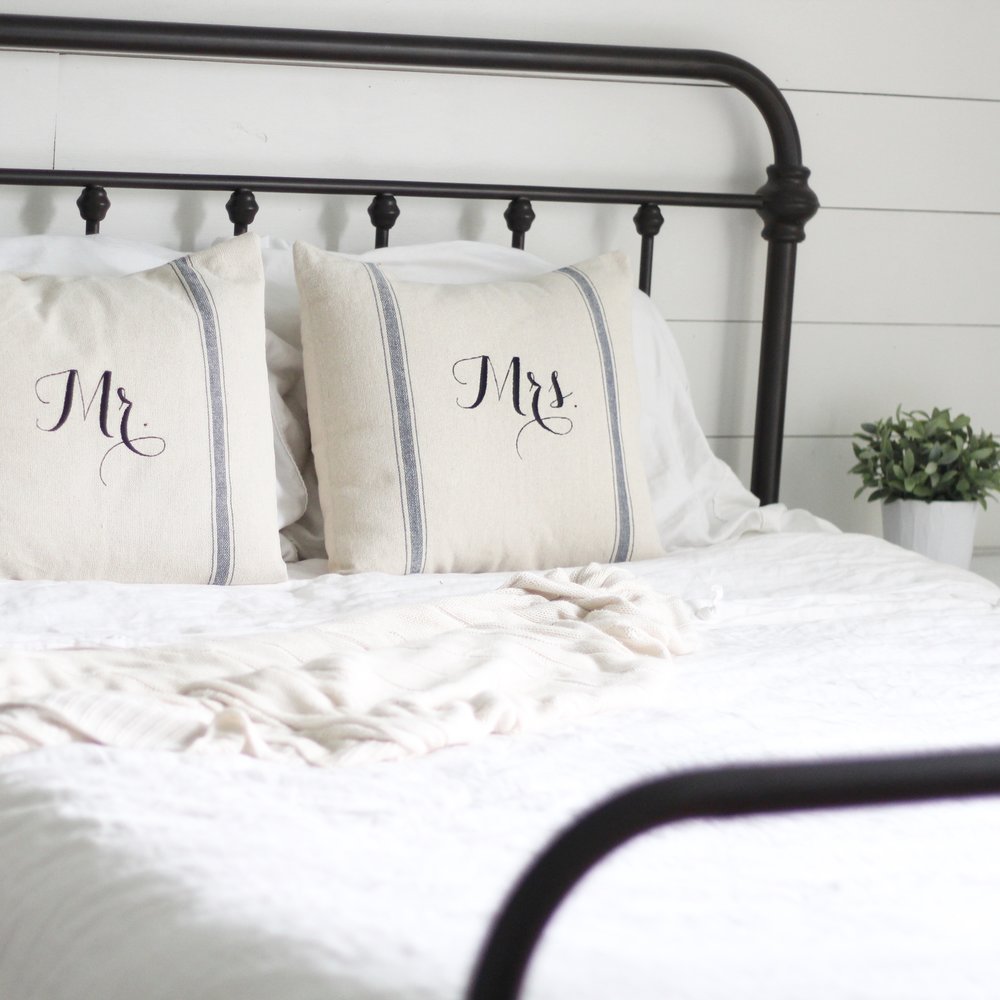 Everyone has the FEJKA artificial plants from IKEA, but that's because they're awesome. They are only $3.99 and they look real. Win.
The Mr. and Mrs. Grain Sack Pillow Covers used to be available in my shop.
4. The Farm Sink And Faucet
I purchased the IKEA Domsjo farmhouse sink shortly after the St. Louis location opened. It is huge, heavy and super easy to keep clean.
I actually wrote a full review here. I selected the Glittran faucet. I was a little nervous about not having a sprayer, but I honestly haven't missed it at all.
5. Linens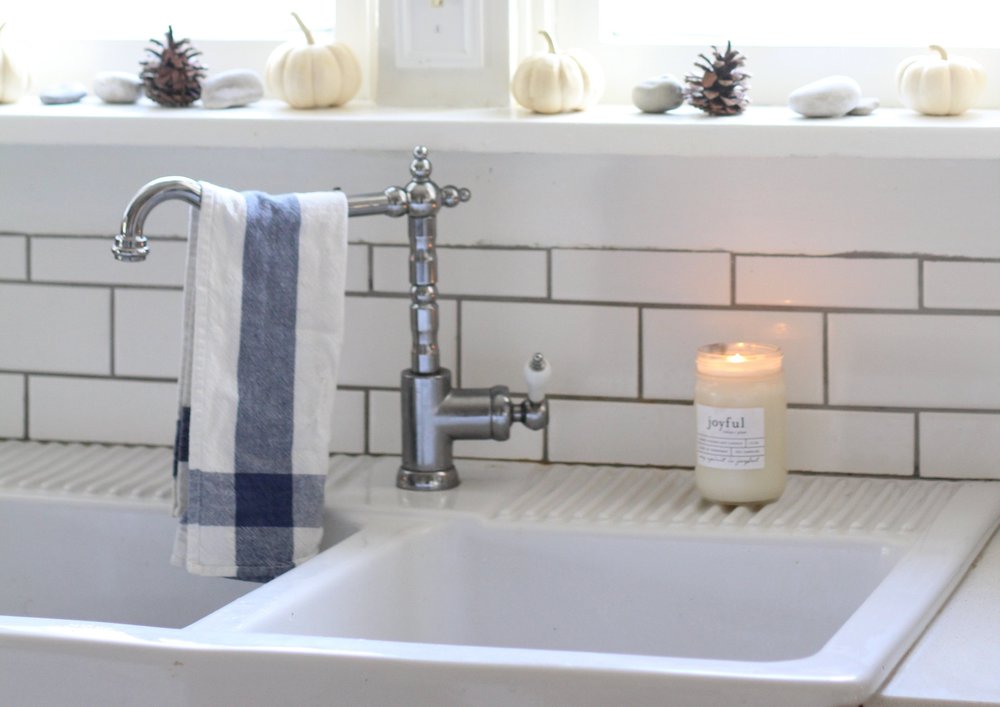 IKEA has the most gorgeous linens. I seriously purchase tea towels every time I go.
The ELLY Dish towel set is my absolute favorite and sells for $3.99 for a 4 pack. I use them instead of dish rags in my kitchen. Since they are light weight they dry faster and don't stink.
I even made some Simple Farmhouse Pillows and a harvest apron with my favorite IKEA tea towels.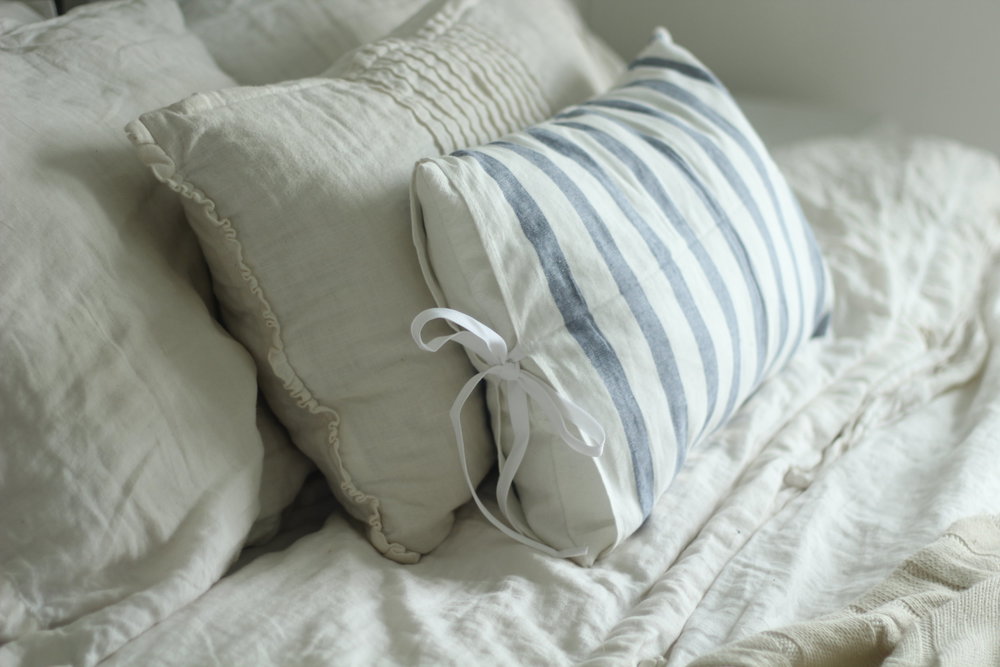 I also bought the LINBLOMMA linen duvet bedding set for our master bedroom.
I love the little ties on the pillows and duvet. The fabric is high quality and looks nice on our iron bed.
Unfortunately, the LINBLOMMA has been discontinued. The PUDERVIVA looks very similar and is made from linen.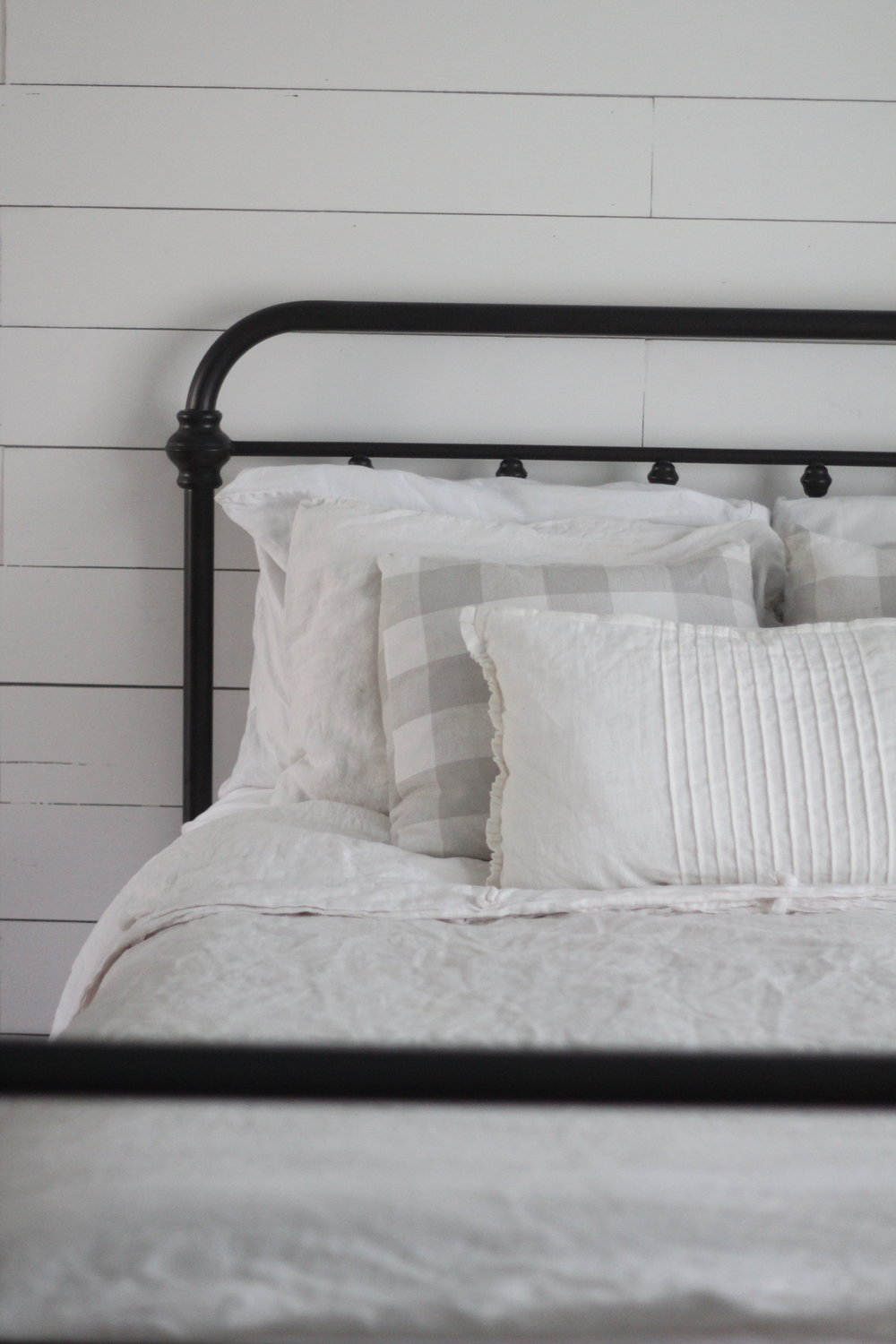 6. Countertops
Our white quartz countertops, that were installed last winter during our kitchen remodel, came from IKEA.
I wrote a full review on them in my last post.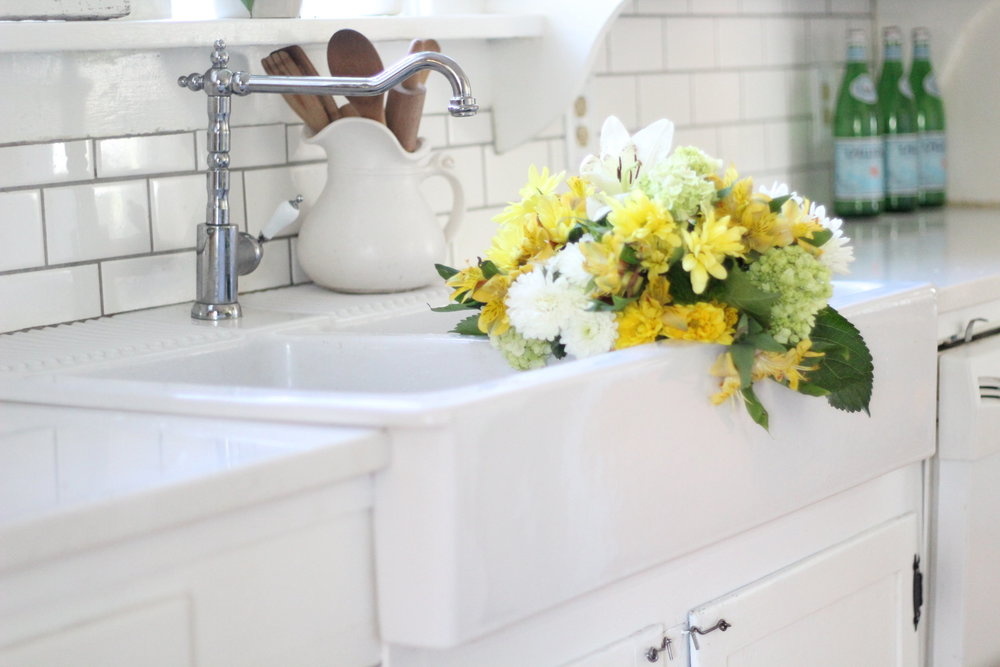 7. Rugs
IKEA has some great rugs for some great prices. I bought the woven SIGNE rug in my mud room there for $3.99! It gets so dirty, but it has help up through multiple washes. I think I need several more for that price!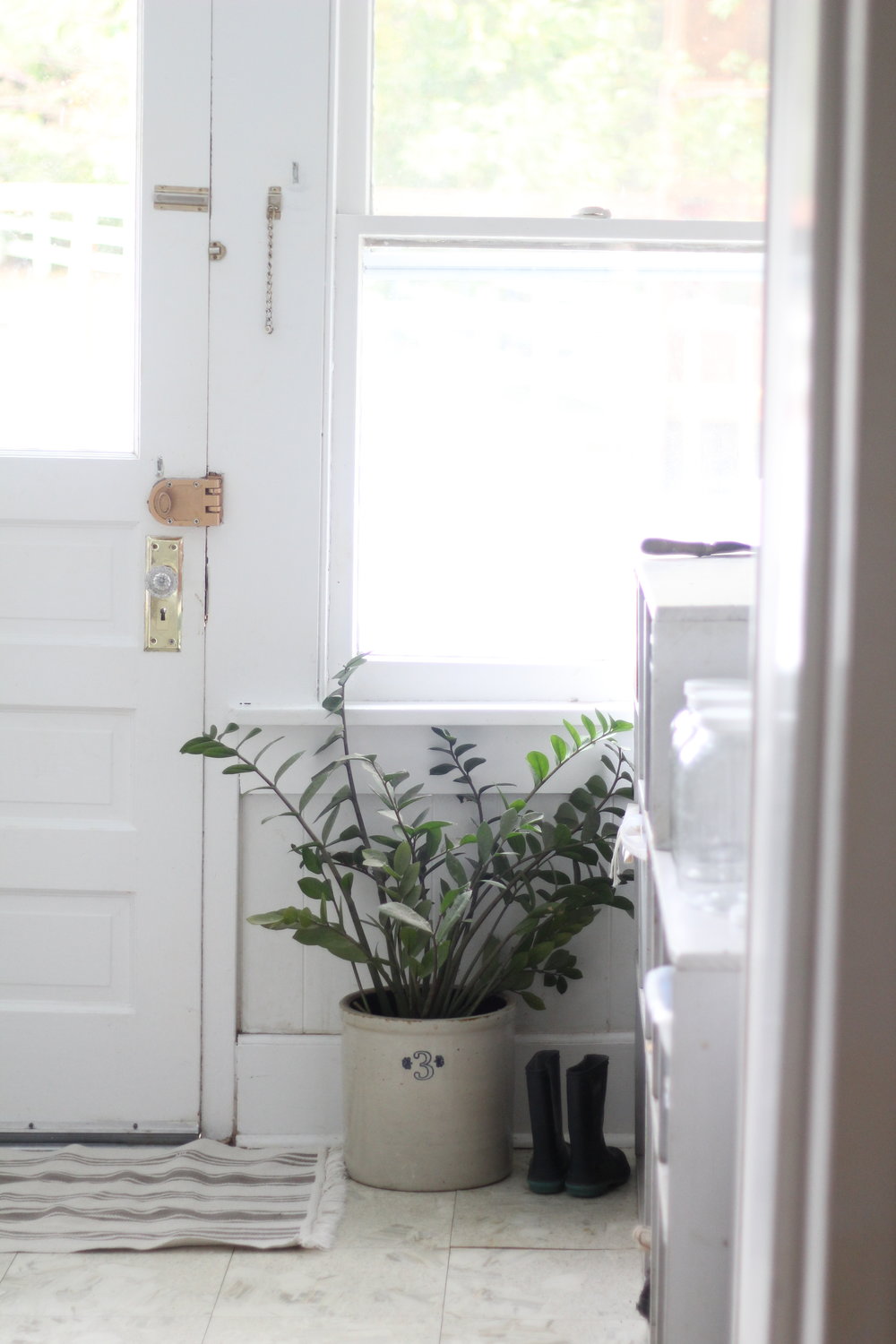 They also have a great price on their LOHALS Jute rug.
Although I don't have any (yet), I know IKEA sells some gorgeous white pitchers and inexpensive picture frames. They also are pretty famous for their light fixtures and organizational items.
Although our iron bed isn't actually from IKEA, their KOPARDAL bed frame has a very similar farmhouse look!
Do you love IKEA too? What are some items you have to snag when you go?
Since a lot of people have asked were my iron bed is from: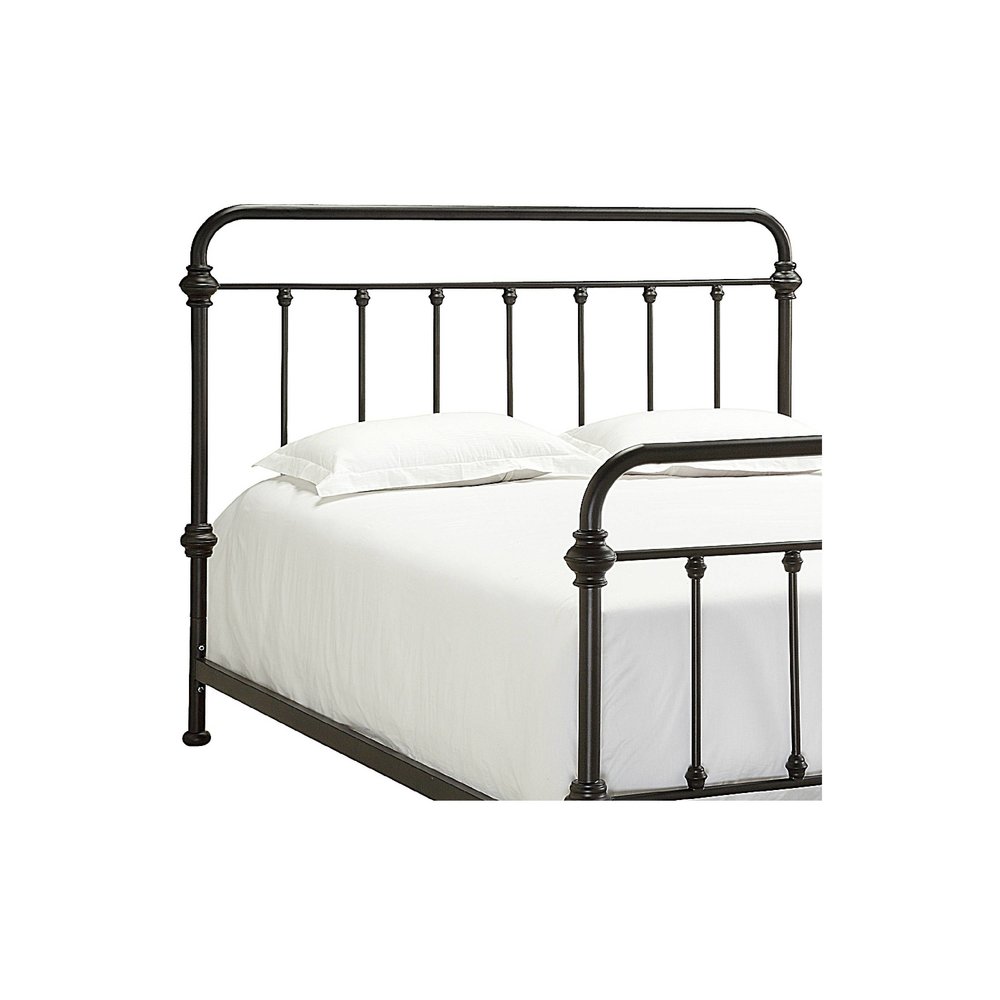 It is the antique bronze metal bed from Target. I hope to write a review on it very soon, but *spoiler alert* we love it!
This post contains affiliate links.
Other farmhouse finds from Ikea
Find More Farmhouse Decor Ideas:
Pin it for later