I love implementing my sourdough starter in many different dishes for our family. We use it for breakfast, lunch, dinner, and dessert. It is one of the most versatile components in our kitchen, and it has many health benefits too.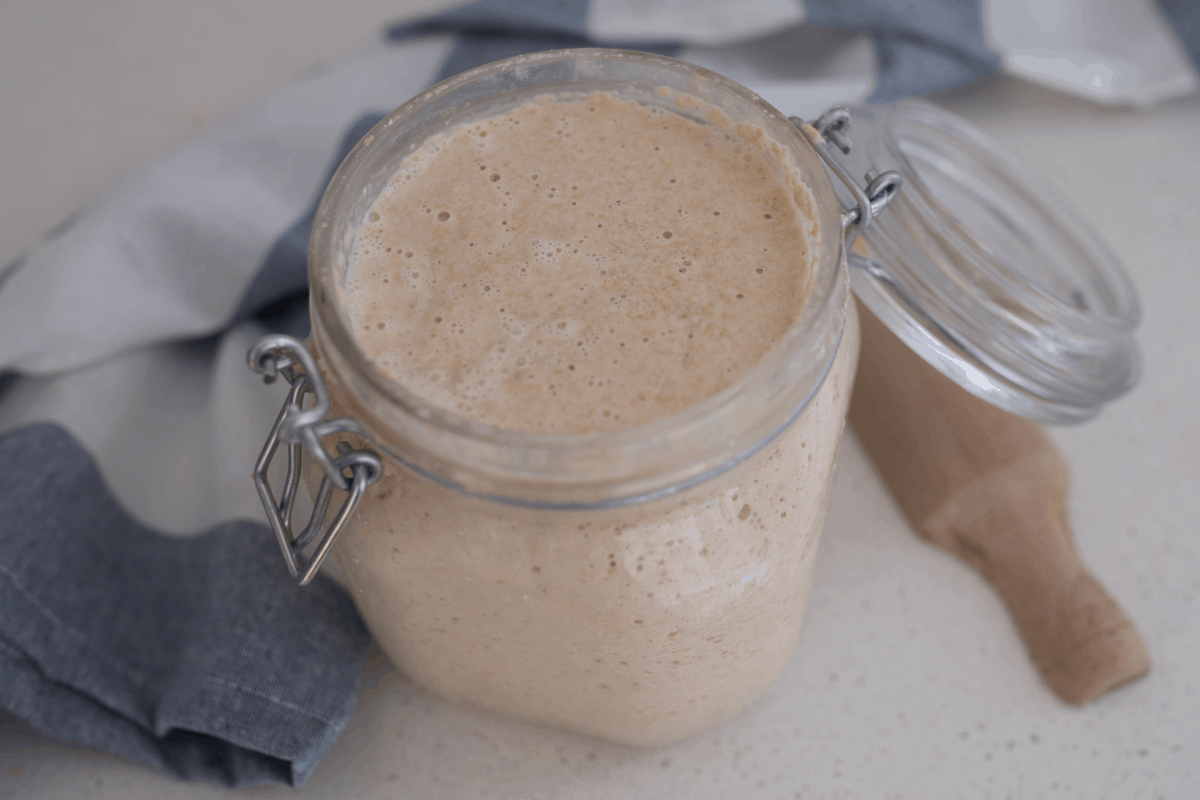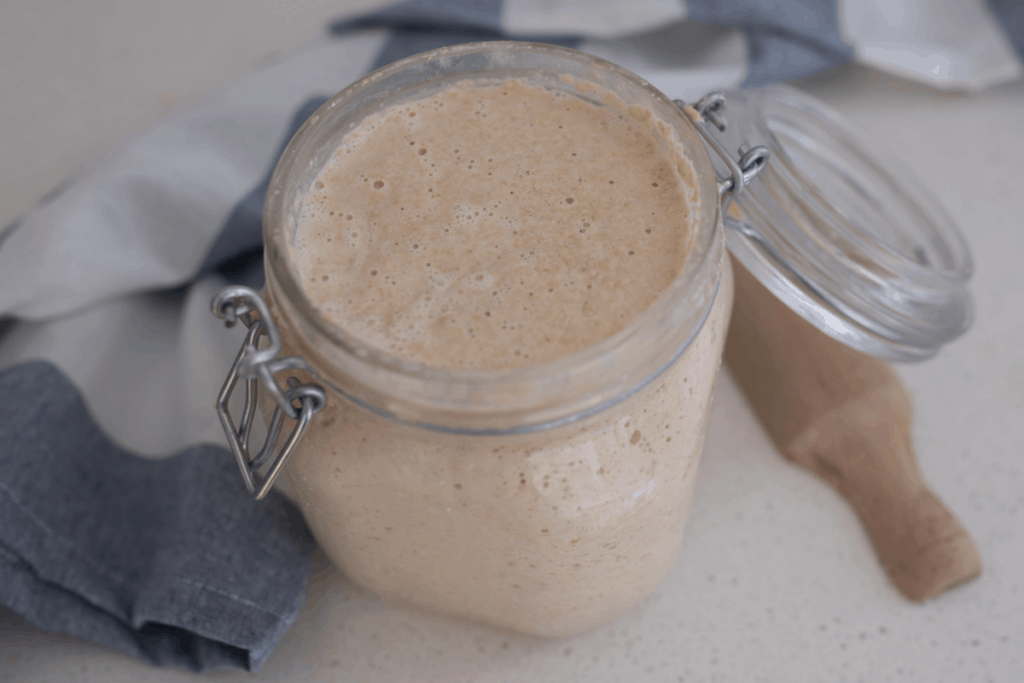 Top Ten Favorite Sourdough Recipes Video
The Heritage Cooking Crash Course
Sign up for free to watch the Heritage Cooking Crash Course HERE.
You are not going to want to miss this! Save your spot now for the free viewing period, which will be between March 11th and March 15th. I cannot wait to watch the whole thing!
Our Favorite Sourdough Pancake Recipe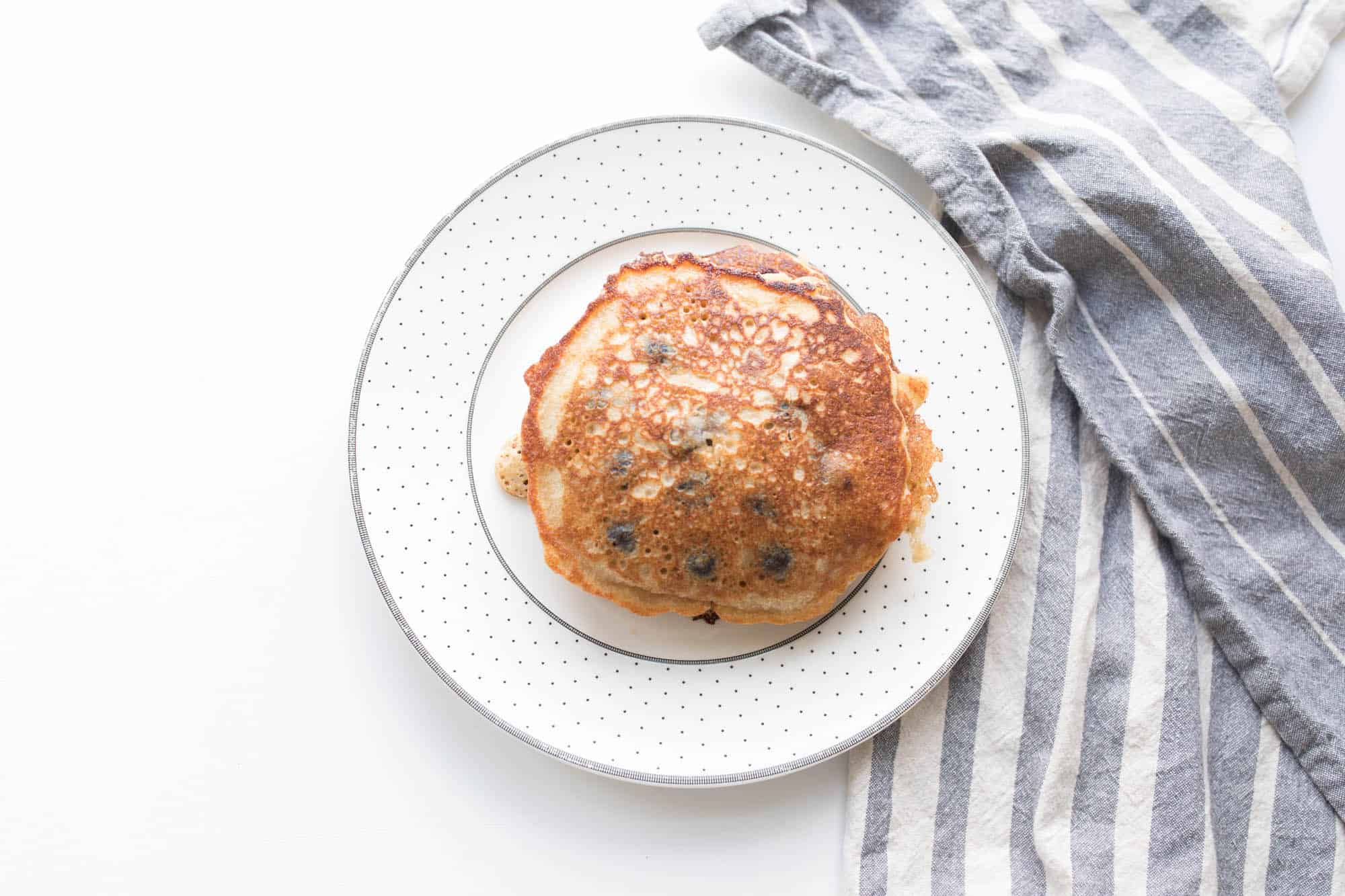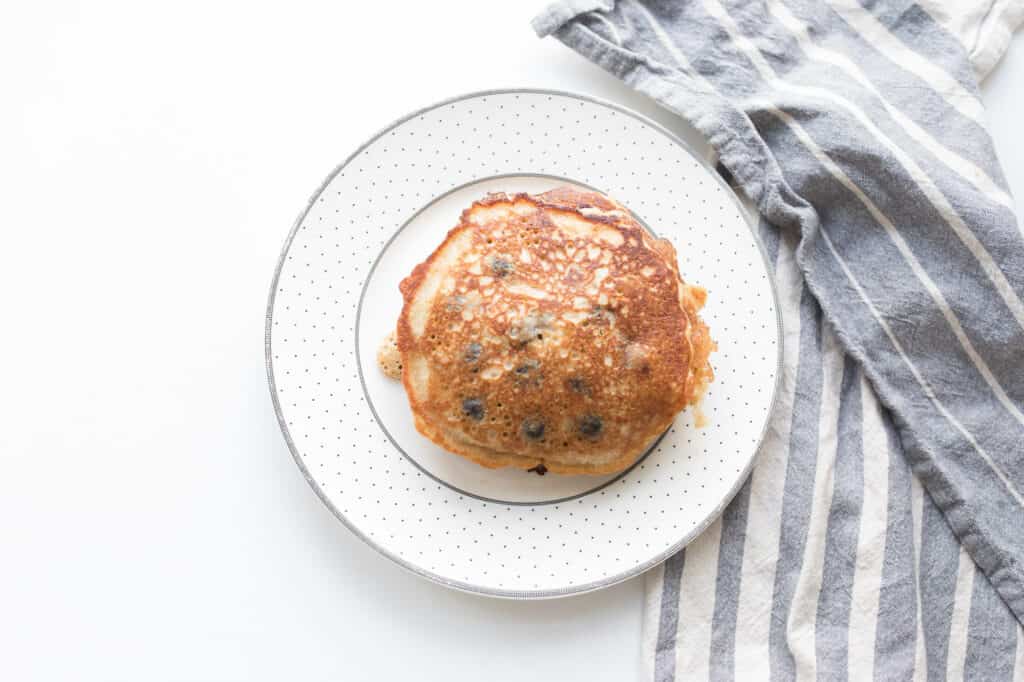 Now, if you have been making recipes with sourdough starter, you may know that usually there is a waiting time to allow for fermentation.
But, the wonderful thing about this recipe is there is no wait. You just need to have two cups of fed starter on hand. It doesn't even have to be room temperature. You can pull your glass bowl of starter out of the fridge, and as long as there are at least two cups of starter, you are good to go!
Now this is, of course, assuming that you fed your starter and allowed it to ferment a little before you put it away last time. If you just stirred in the flour and water, and popped it into the fridge straight away, it will need a little fermenting time.
And if this is all a bunch of jibberish, make sure to visit my post on all the benefits, how-to, and why do (just made that up) of sourdough, in this post.
These pancakes are, by far, the sourdough recipe we make the most in the farmhouse. They are delicious, fast, easy, and healthy.
Get the full recipe here: Our Favorite Sourdough Pancake Recipe
Easy One-Pot Meal | Sourdough Skillet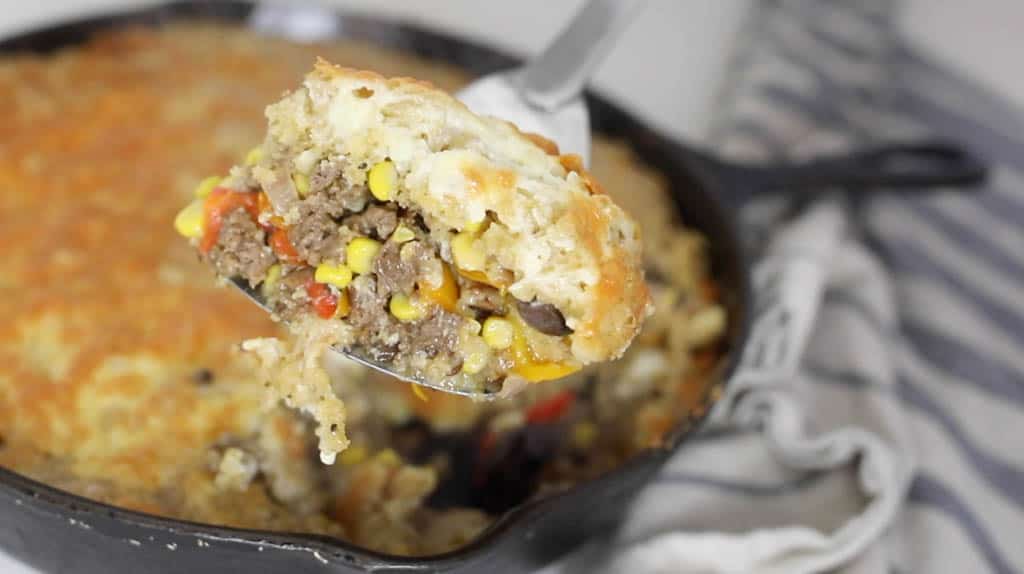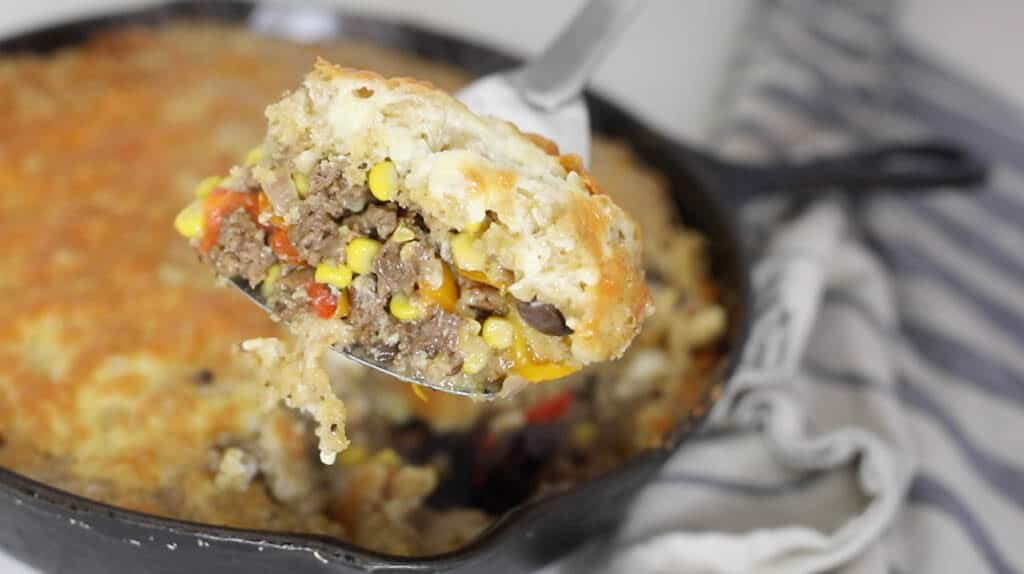 You know those meals you can make when you have no cohesive ingredients in your fridge, and you're putting off a trip to the grocery store for as long as possible? In my house its things like crispy salmon burgers, fried eggs, or potato soup. Staple meals.
[thrive_lead_lock id='13760′]Hidden Content[/thrive_lead_lock]
What is your definition of a perfect staple meal? For me, it is one that has only a few basic ingredients. It can be adapted to suit what you have on hand. And it must, of course, be a healthy square meal.
This one has it all: protein, fats, carbs, veggies. The sourdough starter makes a bread layer over the top of whatever filling you decide on.
Just like the sourdough pancakes, it is also a no-wait recipe. Another great reason to always keep plenty of starter on hand!
Get the full recipe here: Healthy One Pot Meal | Sourdough Skillet
Whole Wheat Sourdough Bread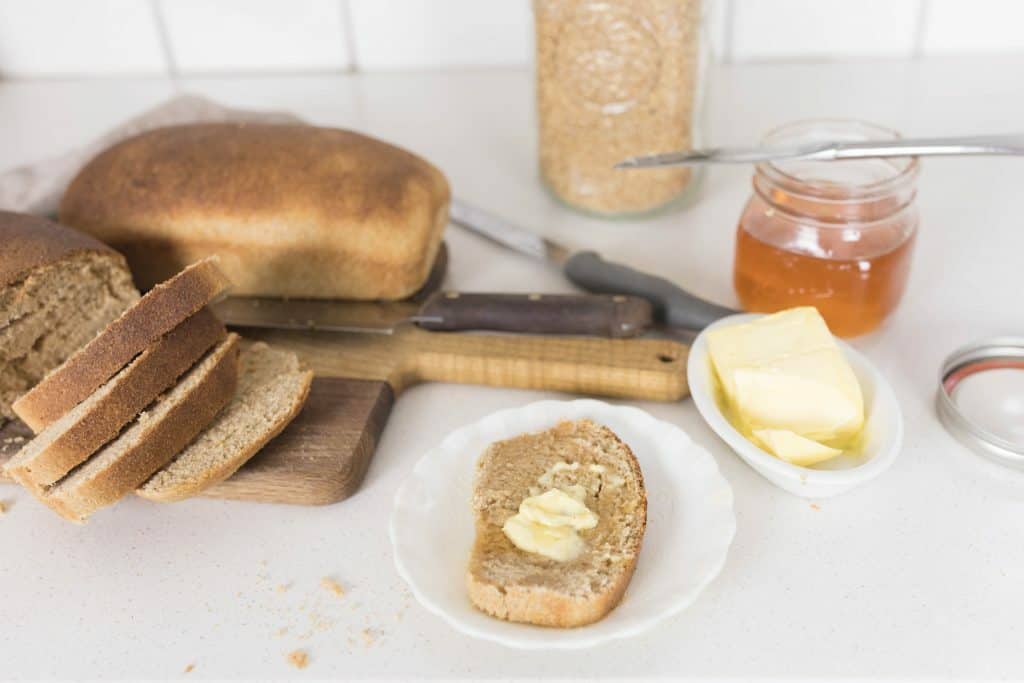 It took me a while to get this whole wheat sourdough bread recipe just right. I had a favorite whole wheat bread recipe from my pre-sourdough days, and it had honey in it. None of the other whole wheat sourdough bread recipes that I could find online had any honey.
I wondered how my old trusty whole grain bread recipe would taste if I tweaked it to make it a sourdough version.
I had to play around with the amount of coconut oil, and kneading time, but I feel like I finally have something that makes a consistently delicious loaf of whole grain sourdough bread – every single time. In fact, since I started making my bread from this recipe, I haven't had any flops.
Now, I have to admit that this isn't something I make all the time. It takes a lot of advance planning, which I often neglect to do. But when I do make it, it is oh so delicious!
Get the full recipe here: How to Make Whole Wheat Sourdough Bread
I even have a cinnamon raisin variety: Cinnamon Raisin Sourdough Bread
French Toast Casserole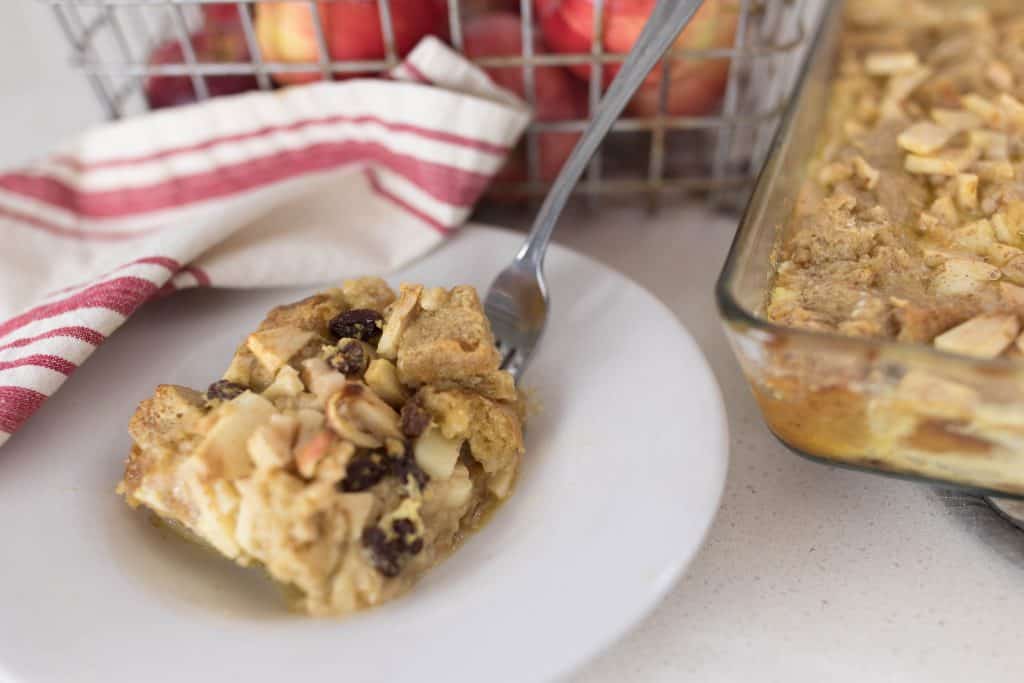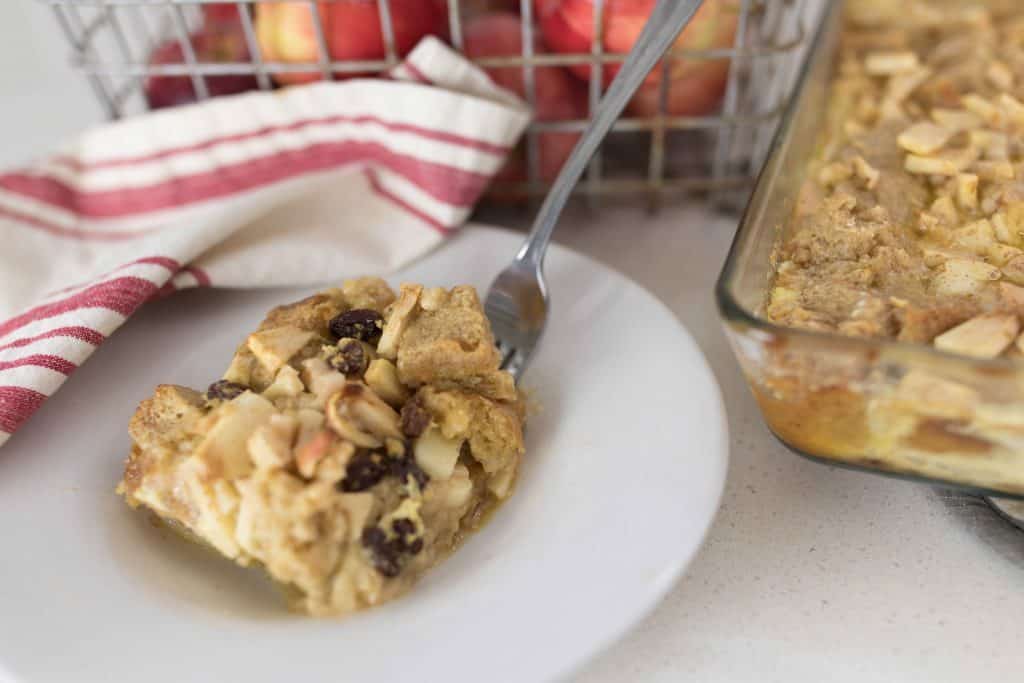 I get messages from readers all the time who had various things go wrong in the sourdough bread baking process. The starter wasn't mature enough. They didn't knead the dough long enough to develop the gluten. They let it rise too long. All this and more.
All is not lost in this situation. There are plenty of recipes that work perfectly for dense, brick-like, sourdough bread.
Enter this delicious, brick-redeeming recipe: Sourdough French Toast Casserole with apple, cinnamon, & raisin. If your first sourdough bread attempts fail, just make them into a French toast casserole!
It is great for breakfast or brunch, or a "breakfast for dinner" situation. We've done it many times!
Get the full recipe here: Apple Cinnamon Raisin Sourdough French Toast Casserole
Sourdough English Muffins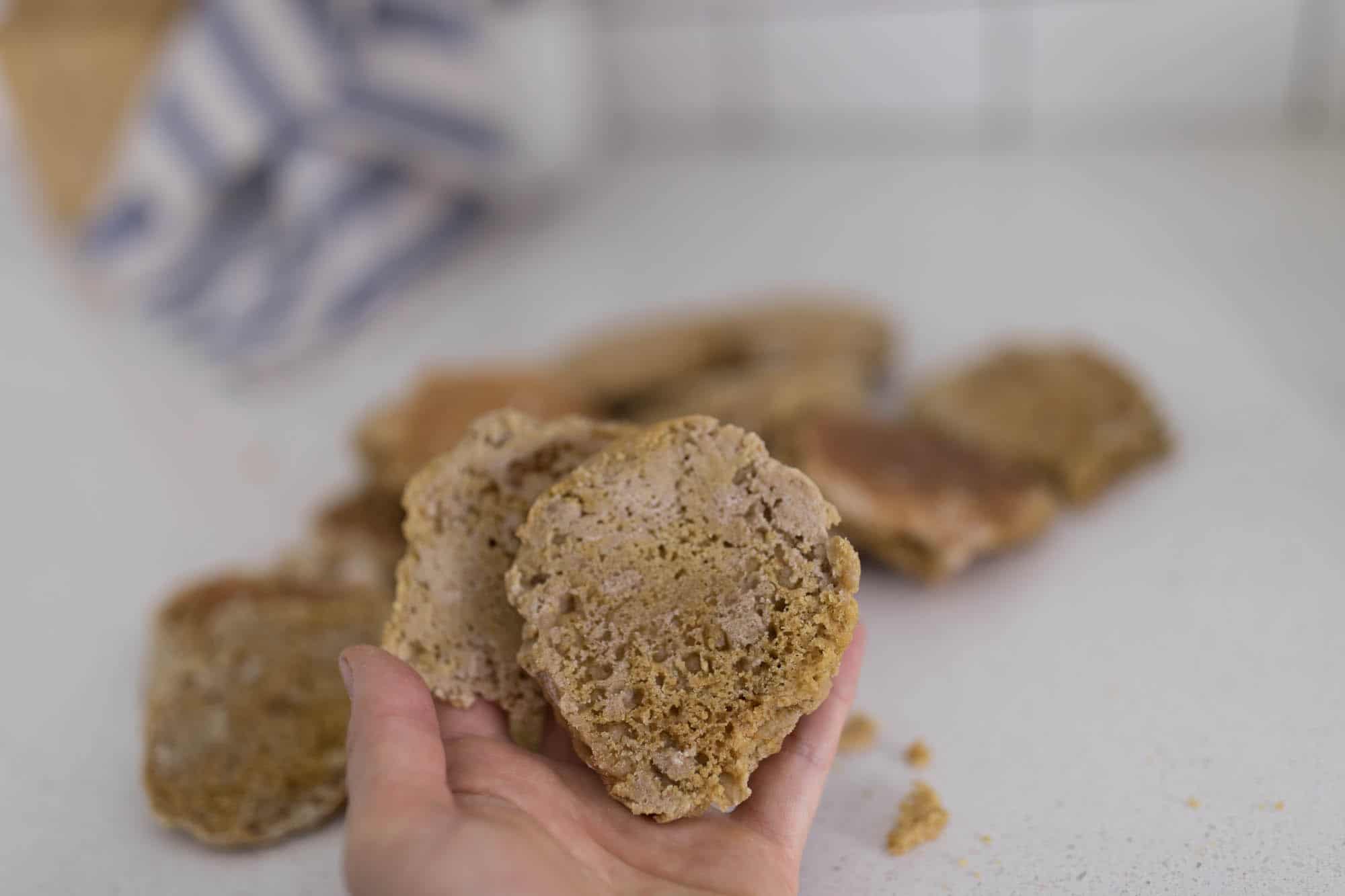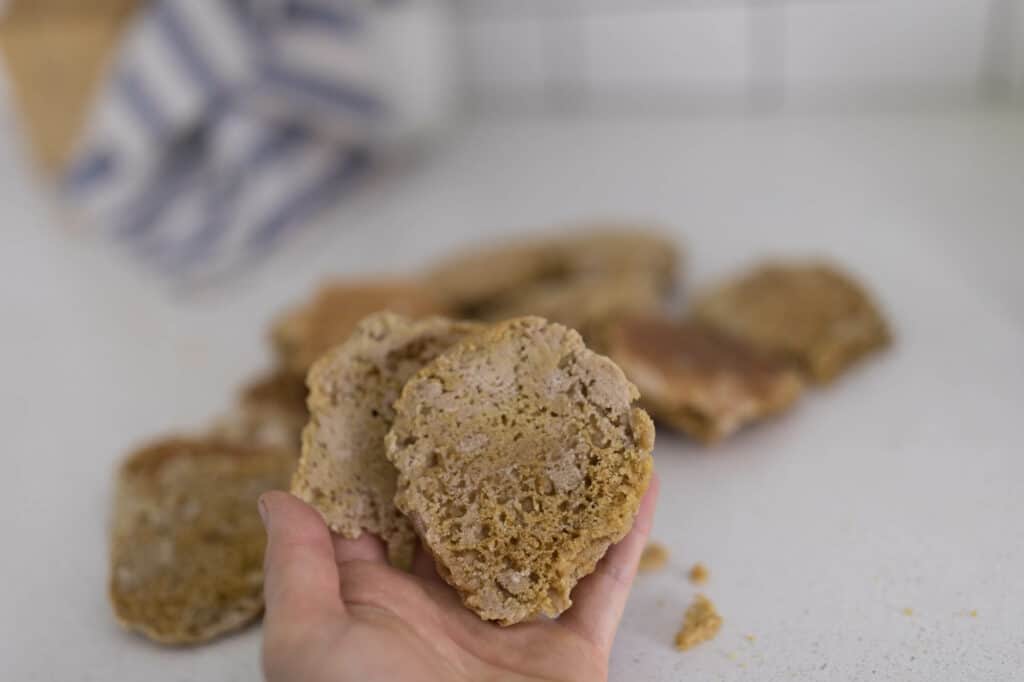 I love Sourdough English Muffins because they taste like bread and work like bread, but take about 1/10th of the work that making sourdough bread takes.
And for this busy momma, that's a recipe for a great …     well … recipe.
I can whip them up in no time. And my family can enjoy a healthy bread that is so much cheaper than sprouted whole grain bread from the store.
Sourdough English muffins work great for sandwiches with meat and cheese, or smothered in butter and honey for breakfast.
Get the full recipe here: Sourdough English Muffins
Sourdough Tortillas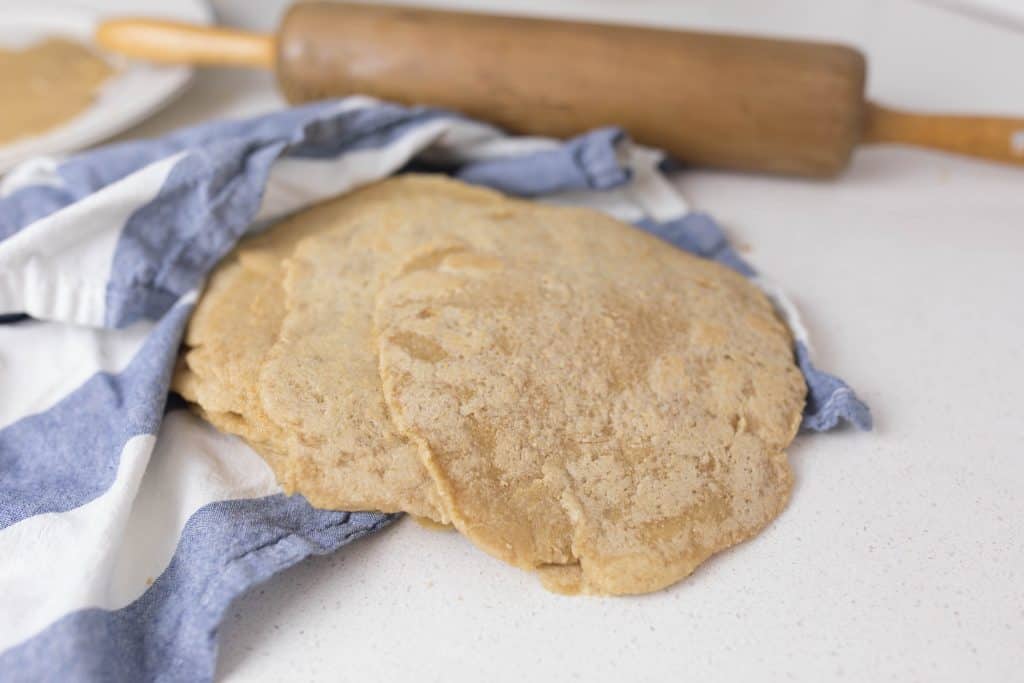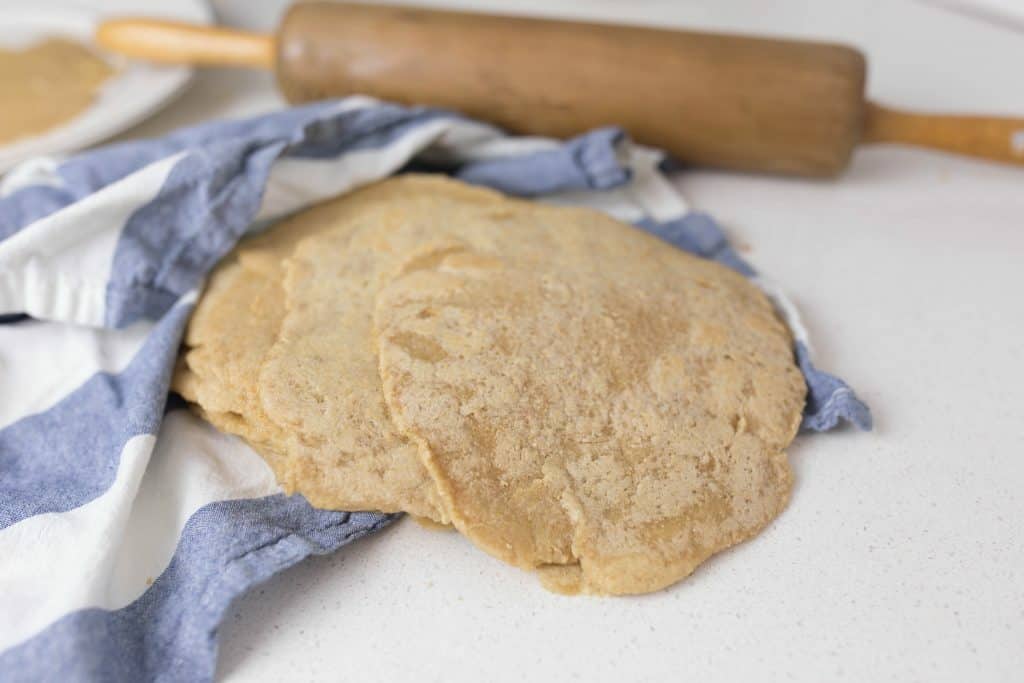 I really need to make these more often! They make the most delicious chicken wraps, fajitas, enchiladas …
They are perfect to make ahead for easy lunches on the go.
Get the full recipe here: Sourdough Tortillas
Sourdough Cinnamon Rolls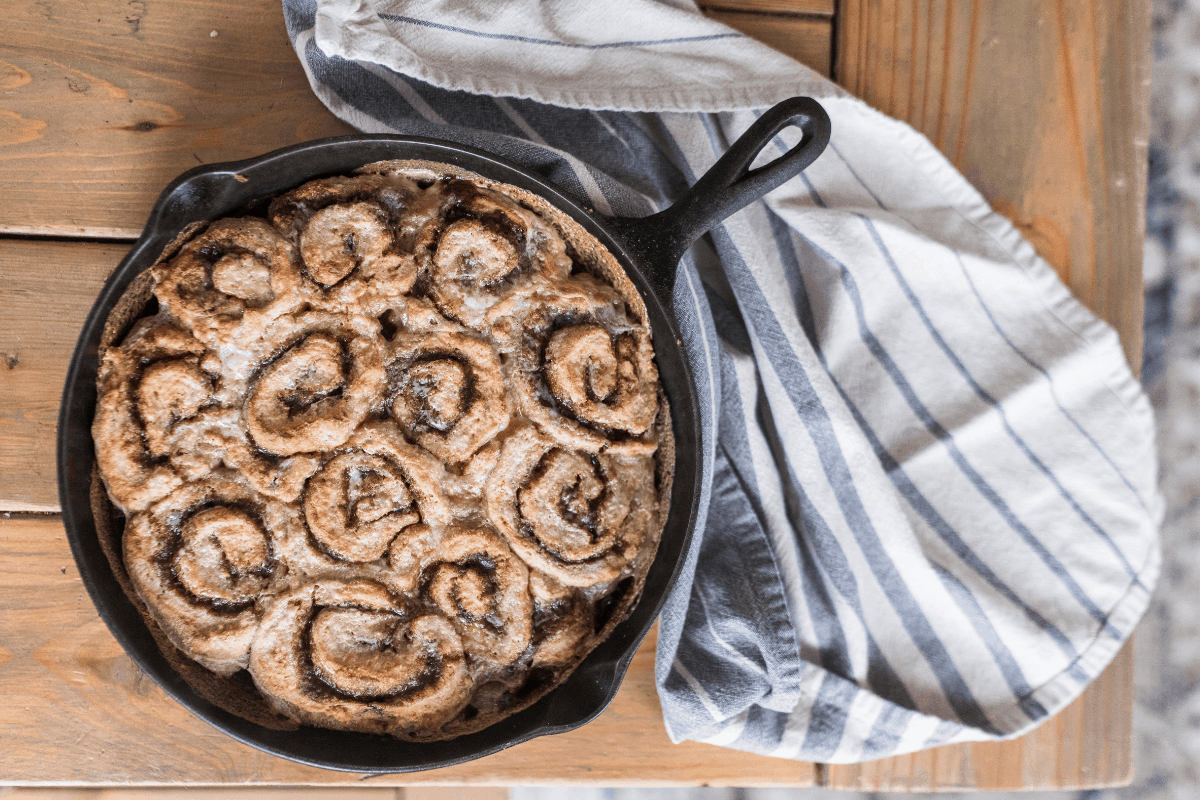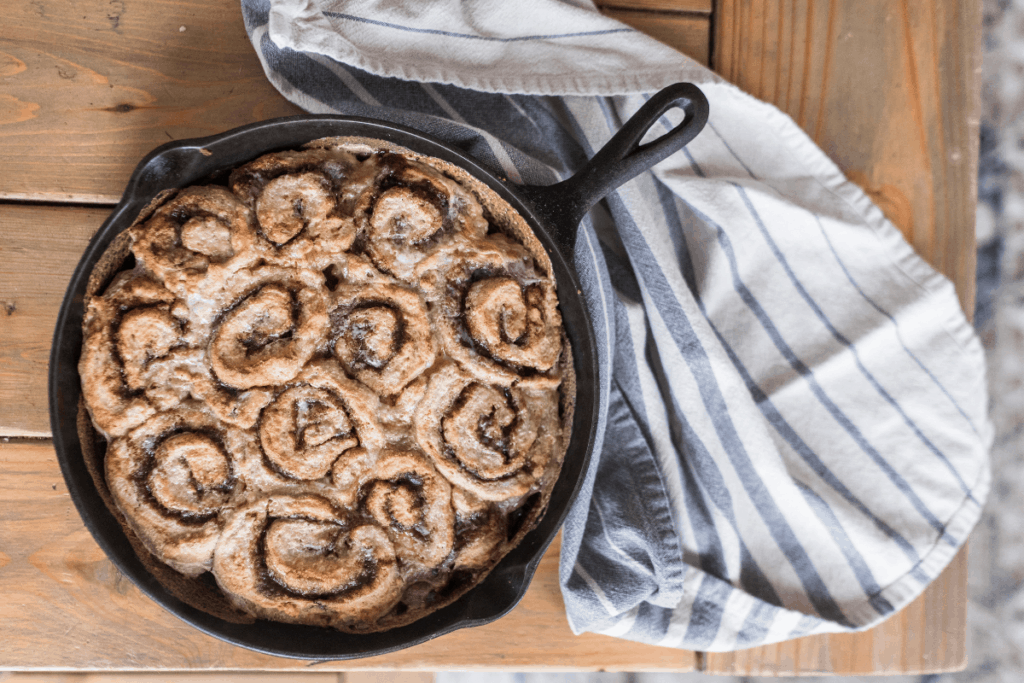 It took me several attempts to get this recipe just right. I wanted something where all the grains were fermented, or "soured". All the recipes I could find online had some sourdough, but then quite a bit of unfermented grains as well. Because of all the health benefits of fermented grains, I was determined to get this one right.
No one in my family complained about being my taste testers for the multiple batches!
I reserved this recipe for my friend Jill's Heritage Cooking Crash Course. She asked if I would want to contribute something to the bonus section, and I was so excited to participate. The course looks simply amazing, and I can't wait to watch the whole thing!
She is offering a FREE viewing period for five days, so make sure to reserve your spot now, so you don't miss it!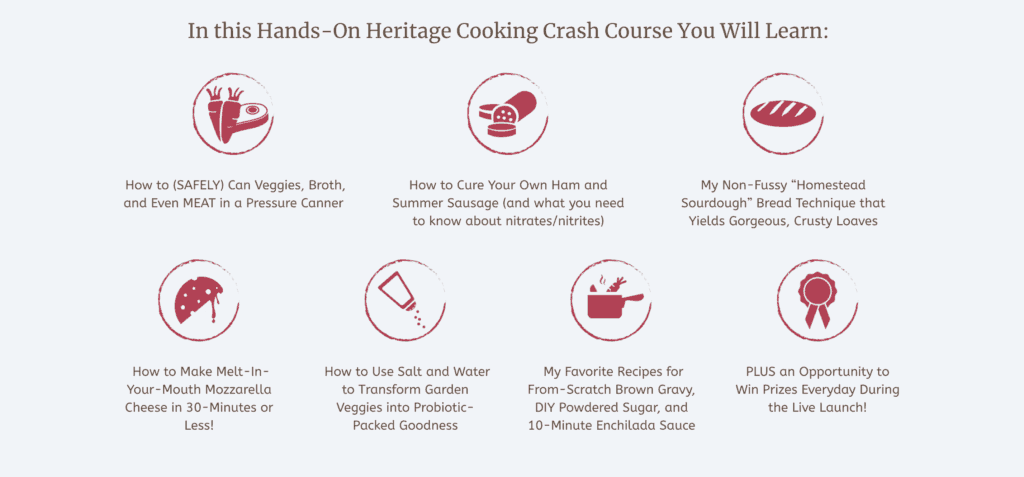 Get my Sourdough Cinnamon Roll recipe in the bonus section of the Heritage Cooking Crash Course. Reserve your spot now to watch it for free!
Sign up: Heritage Cooking Crash Course
Sourdough Pizza crust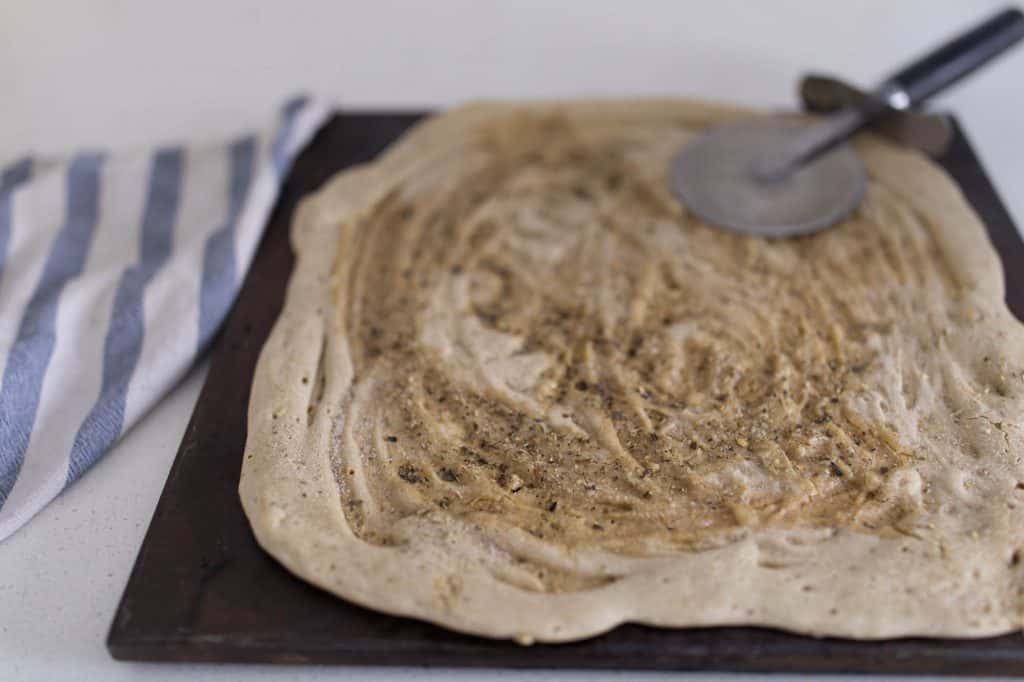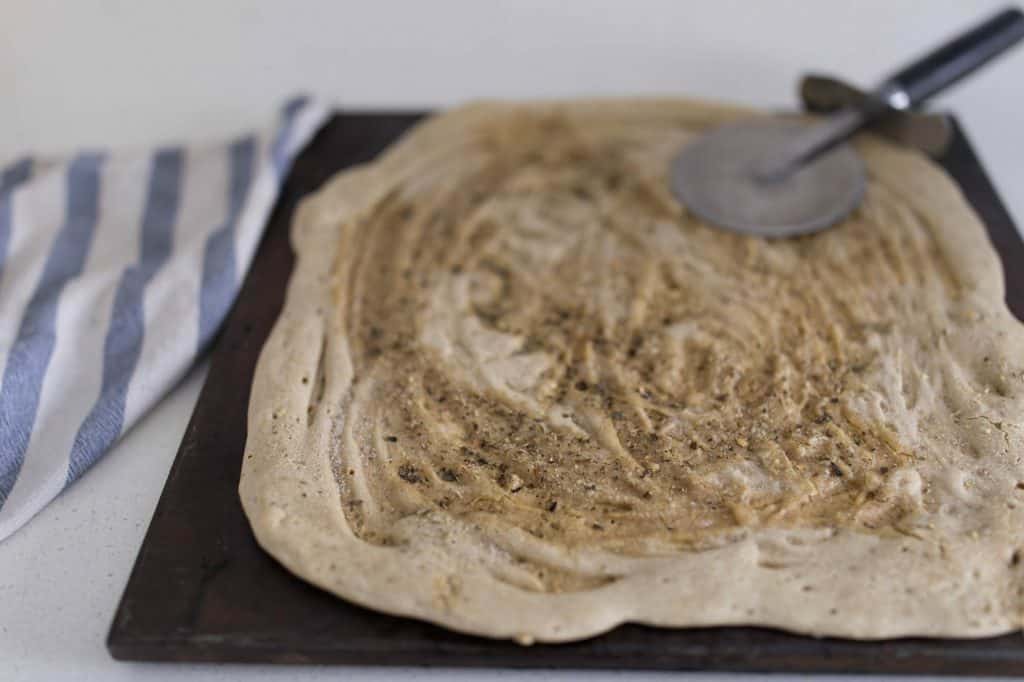 When I found out about this method for making sourdough pizza crust (somewhere in internet land several years ago), you might say I felt a bit perturbed. You see, up until this point, my experience with homemade crust involved proofing, rising, kneading…Repeat. Repeat. Bake.
The tutorial I found years ago went something like this: put sourdough starter on a pizza stone and bake. Wha??? How could it really be that simple? I mean, come on. One ingredient.
I made a few modifications to add more flavor, but the premise remains. It really is that simple.
Get the full recipe here: Sourdough Pizza Crust
Sourdough Doughnuts
Ok, this was one of my first posts on the blog. I'm not proud of the photo quality, but doughnuts sure are tasty.
Get the full recipe here: Whole Grain Coconut Oil Sourdough Doughnut Recipe
Cinnamon Maple Sourdough Apple Pie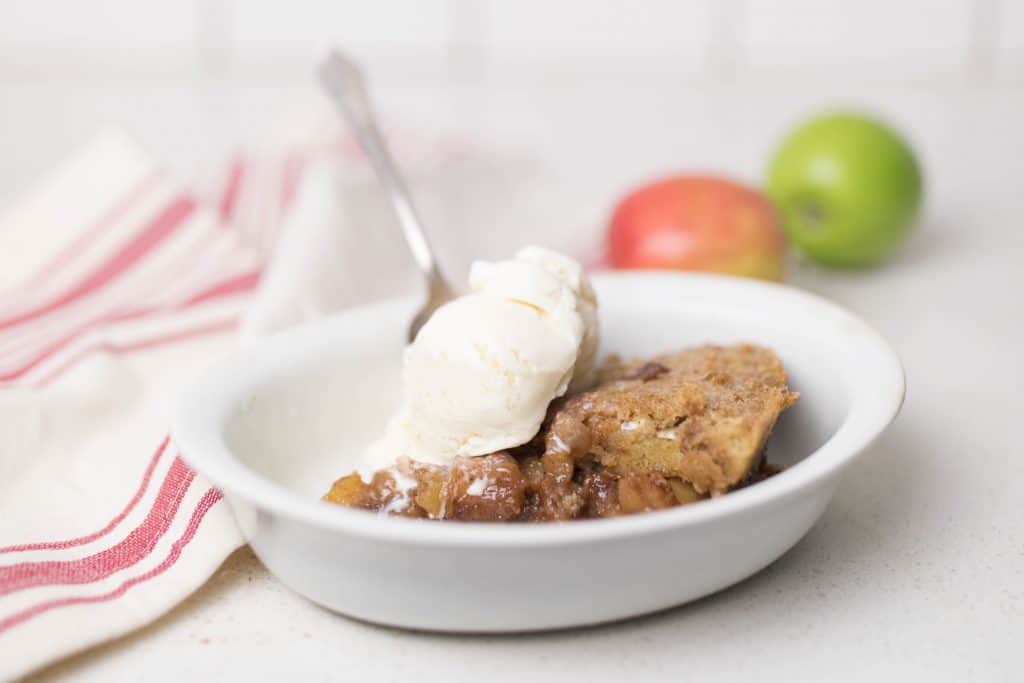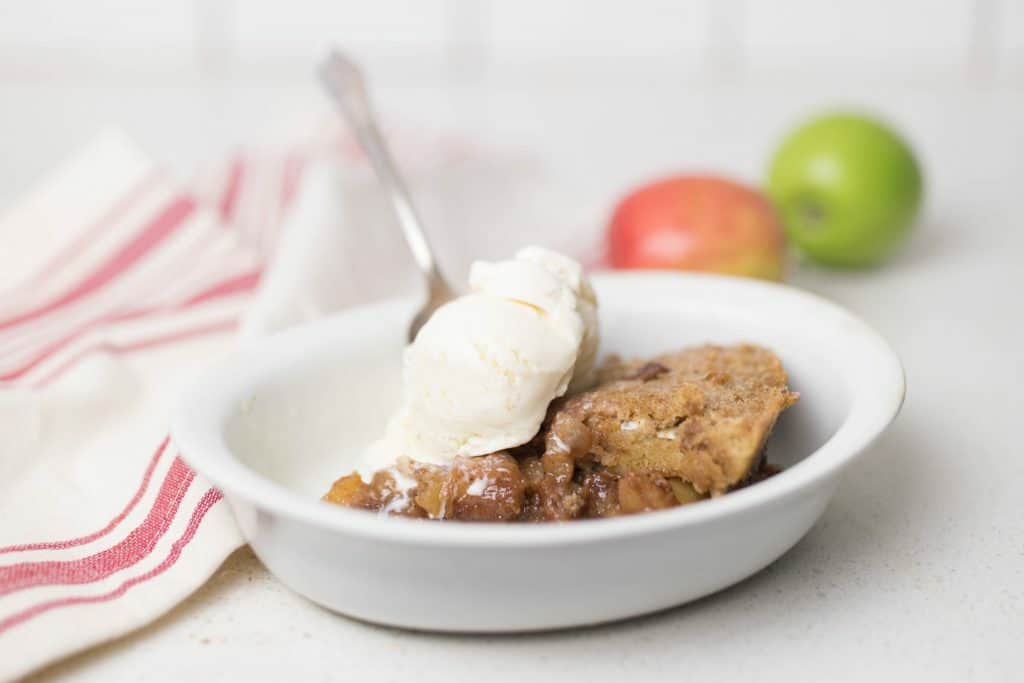 Last on the list, but possibly the most delicious, is my Cinnamon Maple Sourdough Apple Pie.  It is kind of like a sweet version of the sourdough skillet. Pair it with a little vanilla ice cream, and it's a full-blown dessert.
Smothered with butter and a drizzle of maple syrup, it also works for a hearty breakfast.
Save this one for fall when apples are ripe!
Get the full recipe here: Cinnamon Maple Sourdough Apple Pie
I hope you enjoyed my top ten favorite sourdough recipes, and that I have given you some new ideas to consume more fermented grains in your kitchen!
Pin it for later