I've put together this natural baby gift guide for the littlest ones on your list. Whether it is for a mom with a newborn baby, a grandchild, or your own newest addition, these organic and natural items make the perfect gifts.
This post is sponsored by Walmart. All opinions are my own.
We had our sixth baby, little Daniel Teddy Paul, just last month.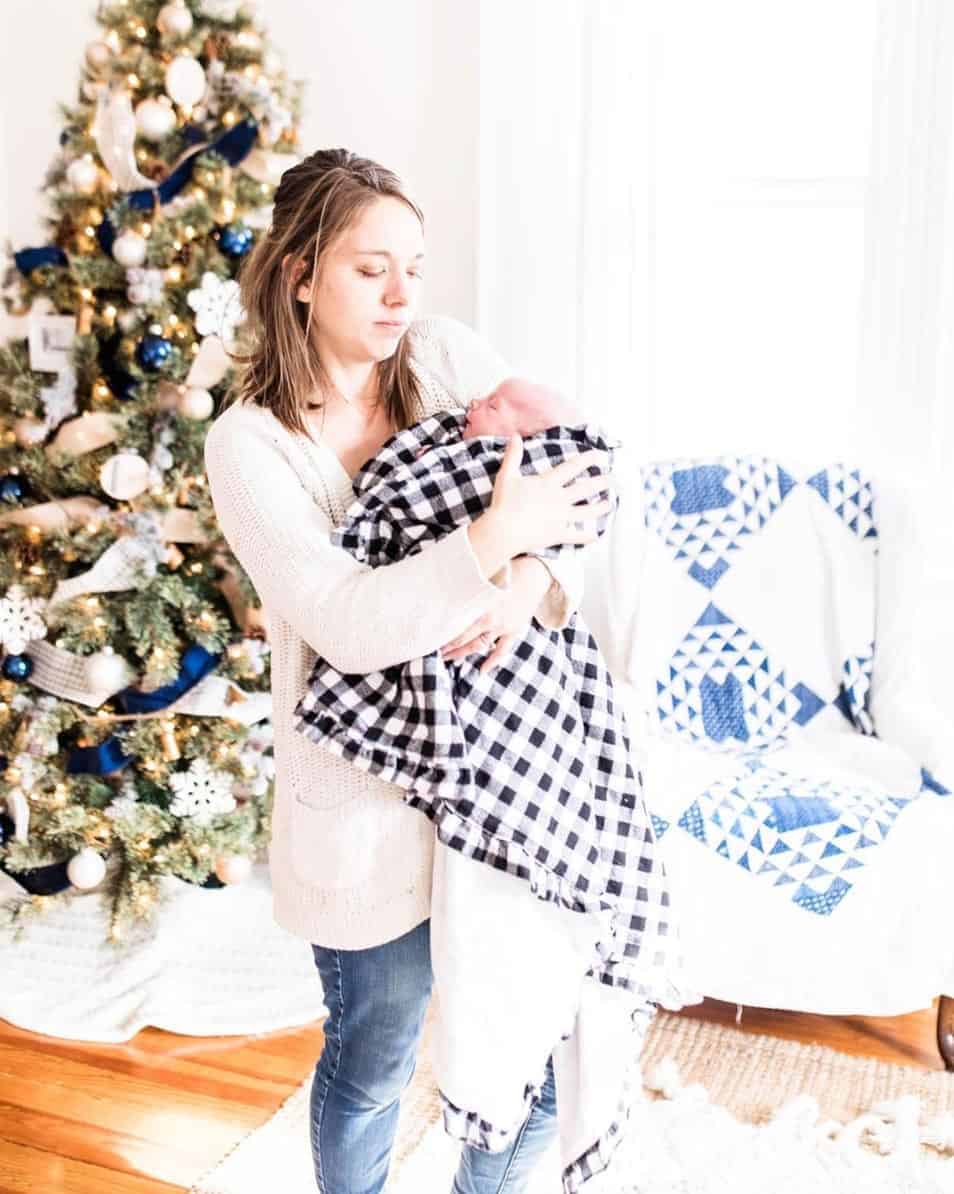 Since Luke and I decided to wait until the birth to find out the gender, we didn't have many baby items stocked up. I had my Moby wrap that I used for Micah, my 4Moms mamaRoo swing, and one little organic sleeper.
My sister, an absolute lover of babies and all things baby related, brought over a bag of organic sleepers. You know where they came from? Walmart!
Walmart has quite the collection of adorable baby clothing. I love this one by Carter's for its subtle Christmas pattern and linen color.
Little Planet Organic by Carter's