We brought in a new rug for the dining room. I wanted something that would add a little color and have a vintage feel. We have a lot more to add to this room, but the farmhouse dining room decor is coming along.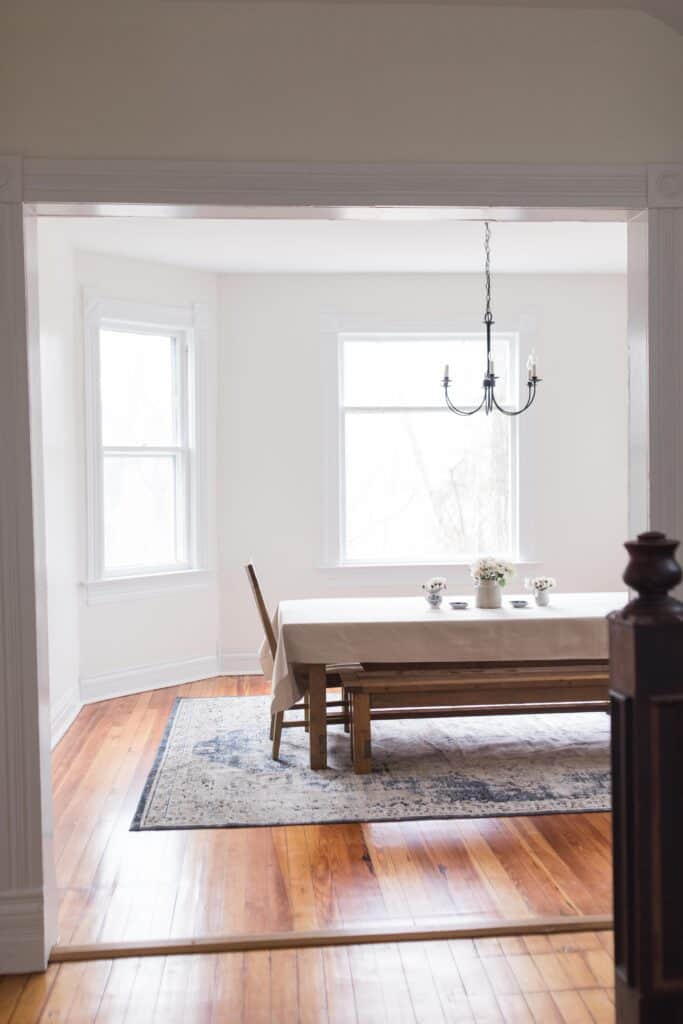 This post is sponsored by eSale Rugs, but all opinions are my own. 
I've been on the hunt for a lot of items lately for our new farmhouse. I'm realizing that the look I want for this place is collected, vintage and less minimal. Not so polished and modern as the last house. I want to bring in lots of color, layers and textures. It is going to be a process over a long period of time, of bringing in items that suit each corner of our home. I have my eye out for vintage rugs, pottery, antique lamps, armoires, mismatched chairs, quilts, chandeliers..and the list goes on.
This isn't just a "run into Hobby Lobby, grab everything from the farmhouse section and it's done" kind of look.
This house is so much bigger than our last one and, at the moment, it just doesn't feel cozy. The neutral paint colors are a blank canvas with which to start adding in the things that will make it feel like home.
In the dining room, we just brought in a new rug from Esale Rugs. Now this one isn't actually vintage but it does have that worn and faded vintage look. We went with the 9′ by 12′ size, so it would be plenty big for our 8 foot table, the benches and chairs to all fit on it.
It feels so much less cold, and a lot more cozy in this room.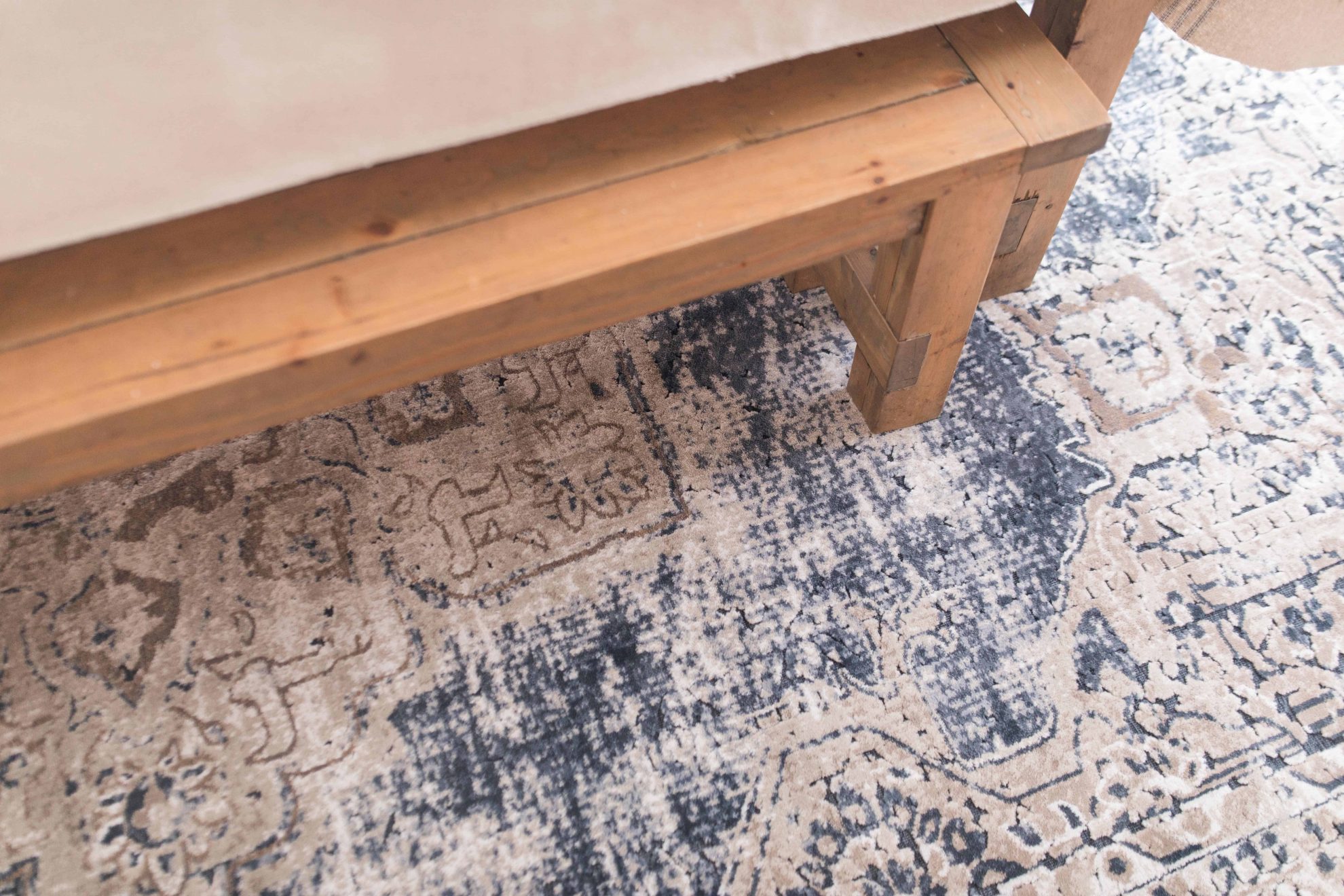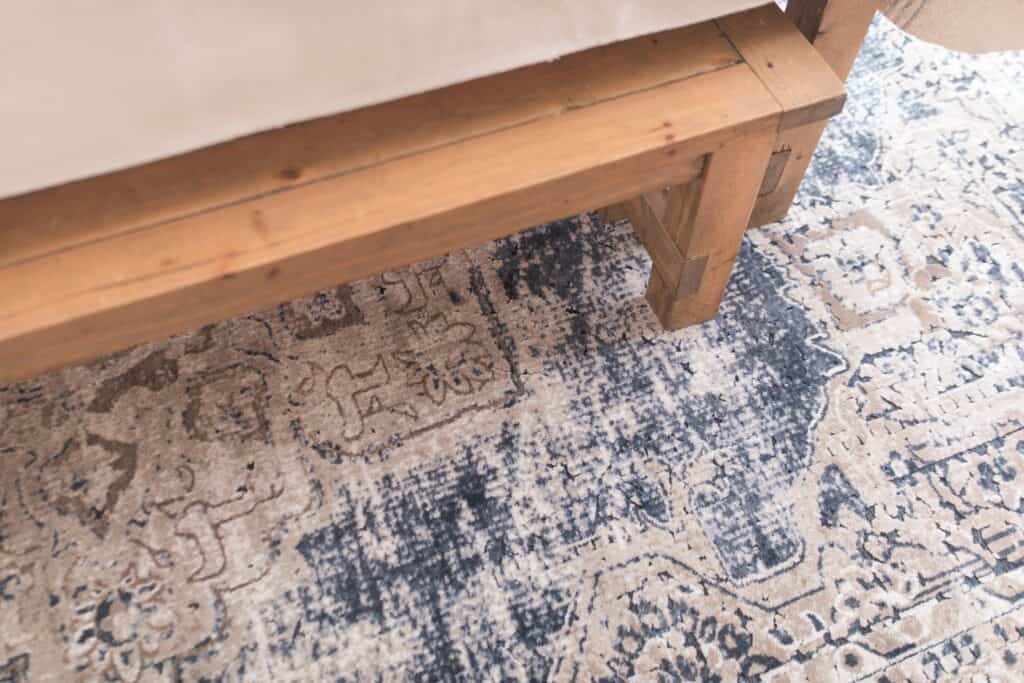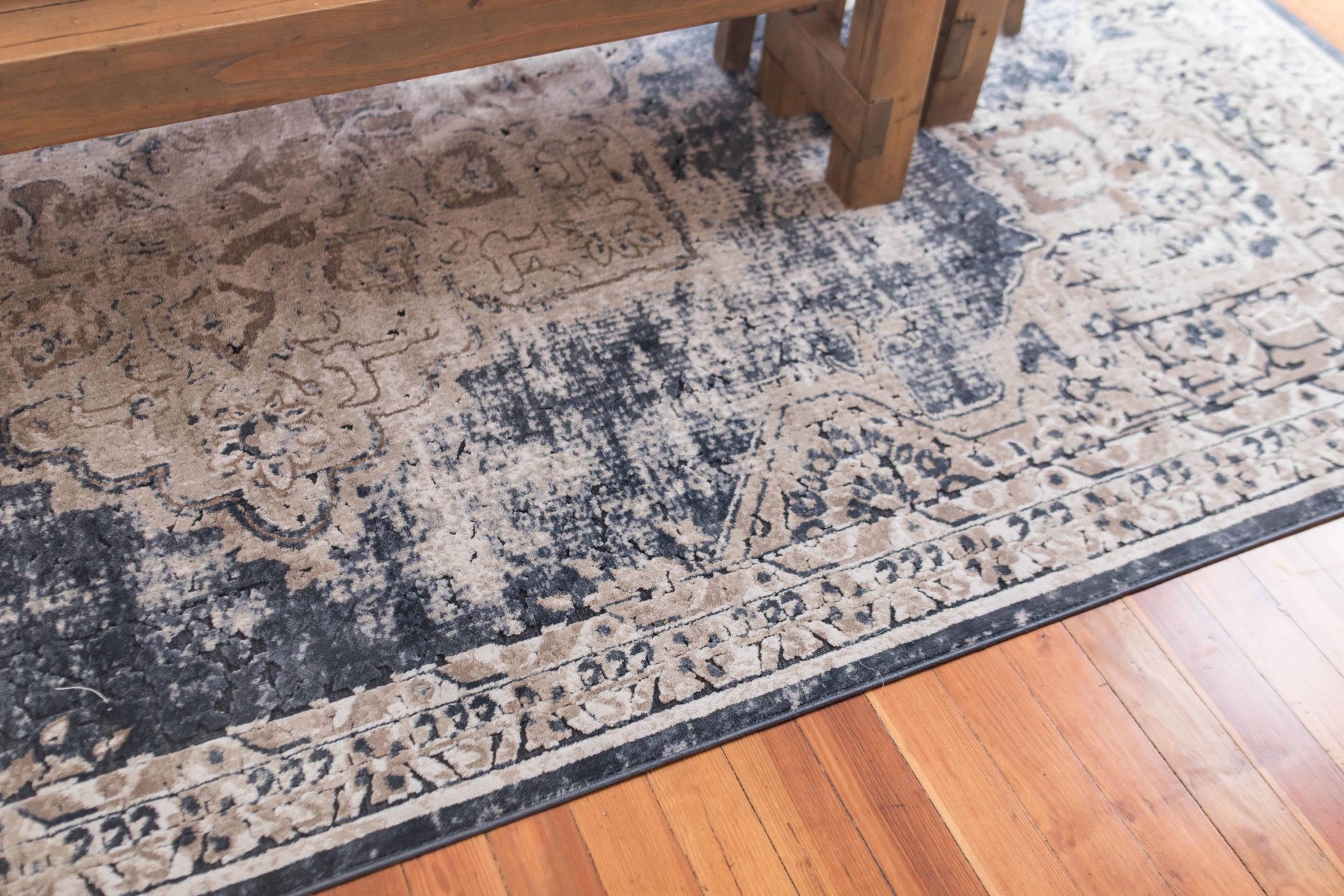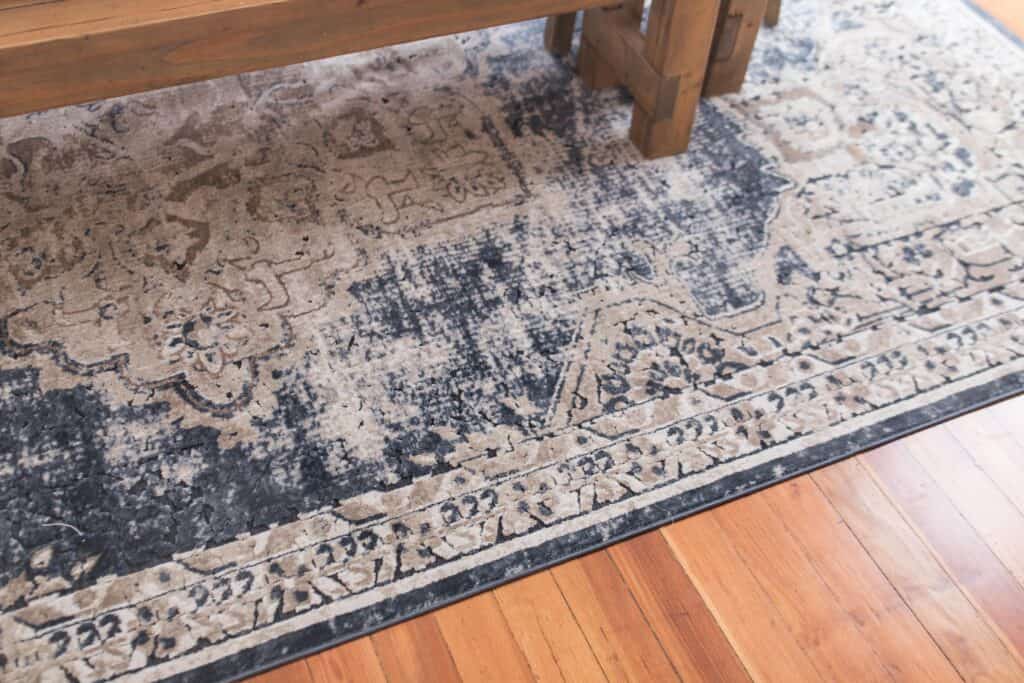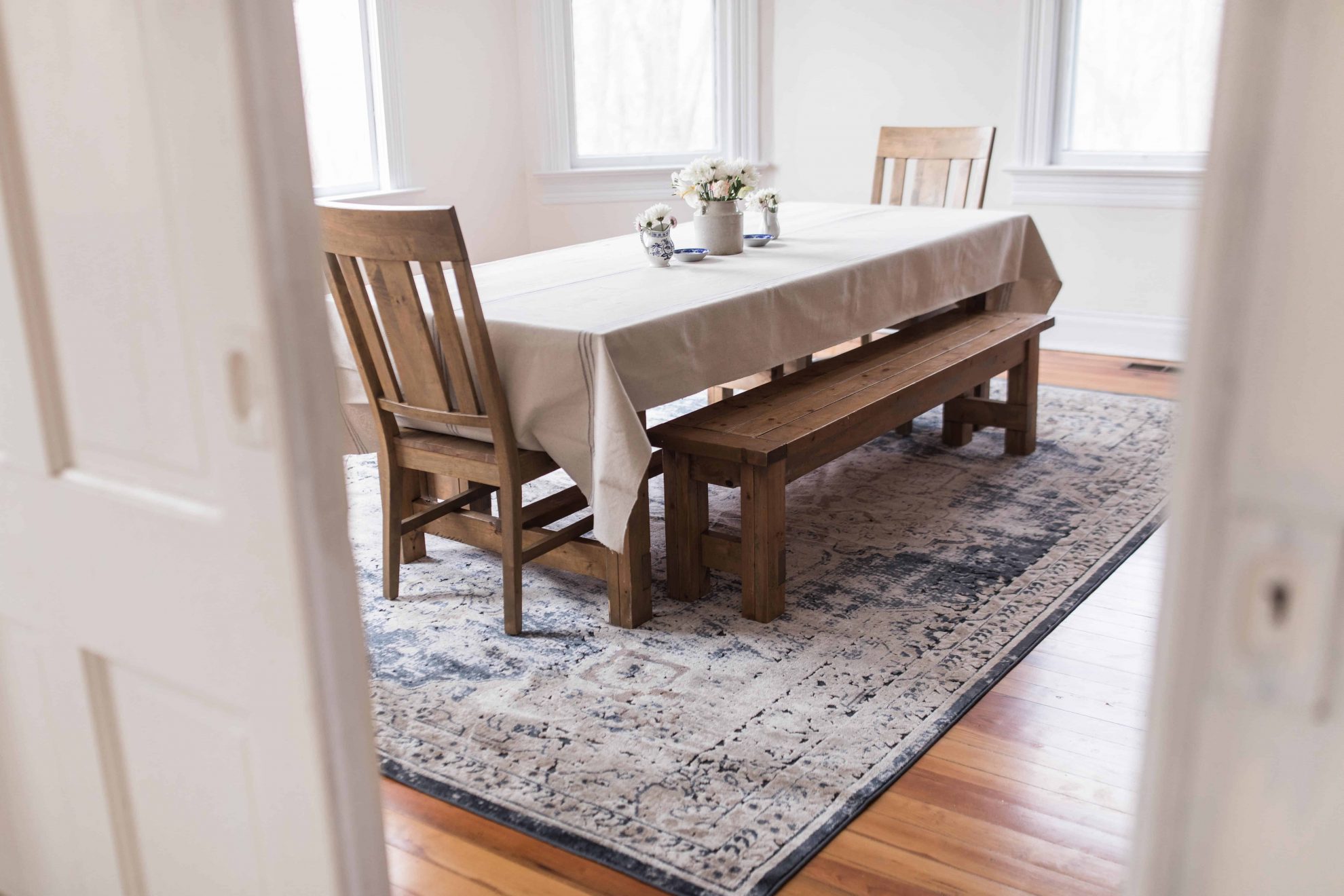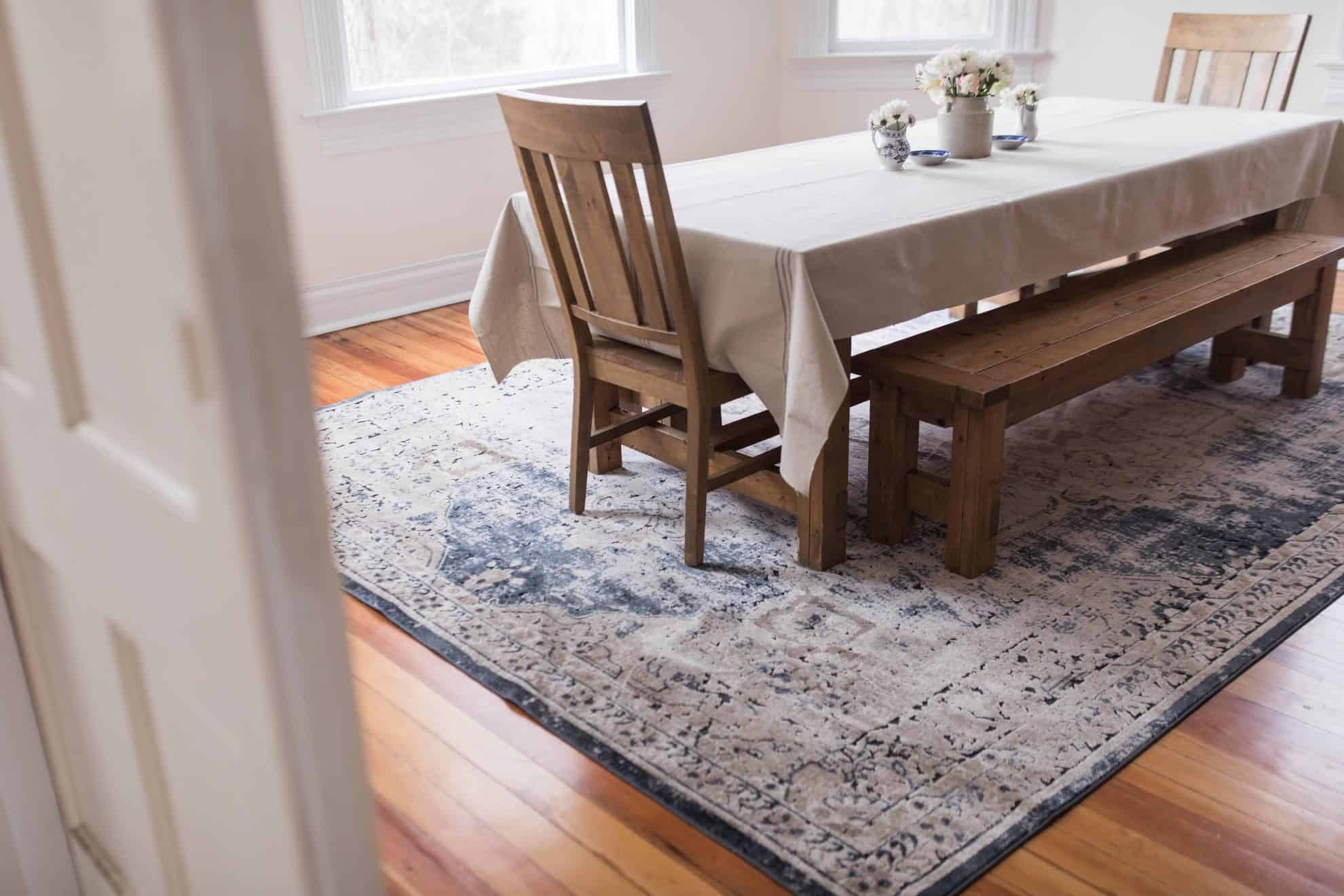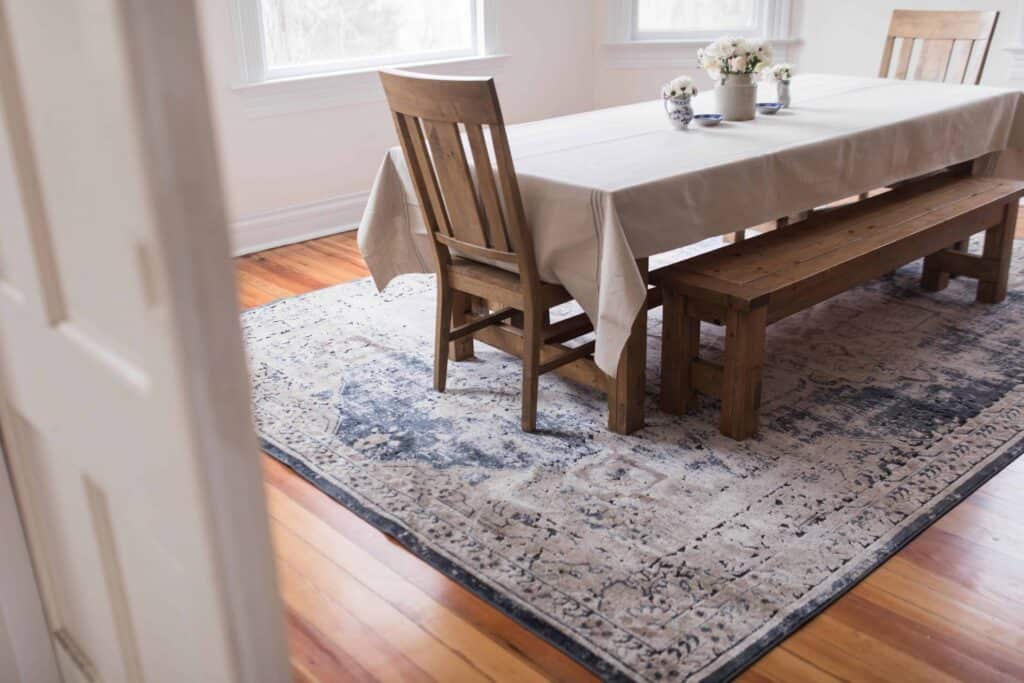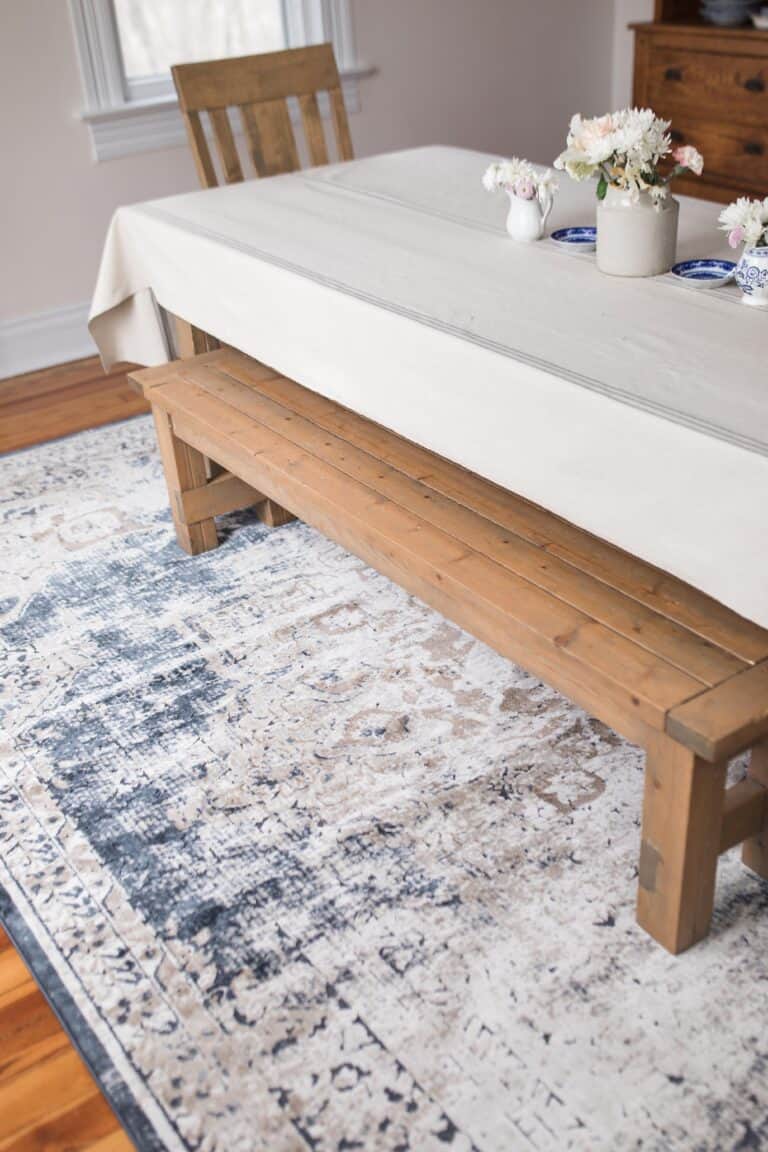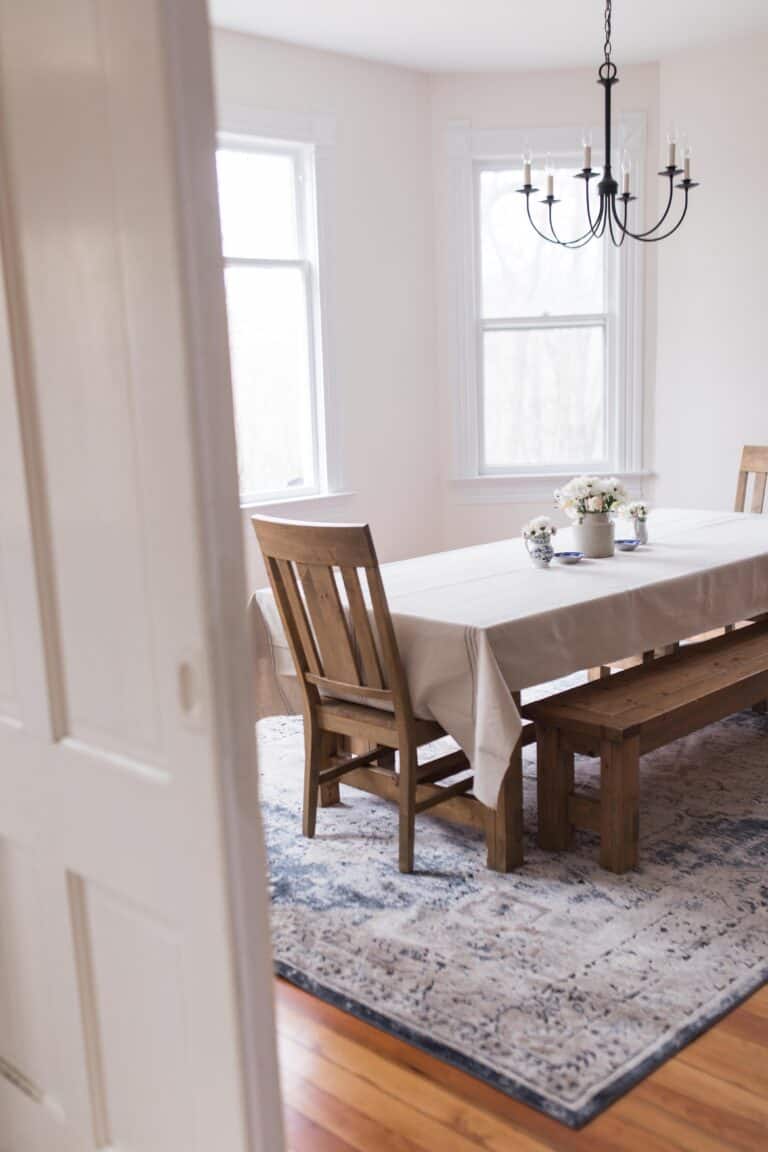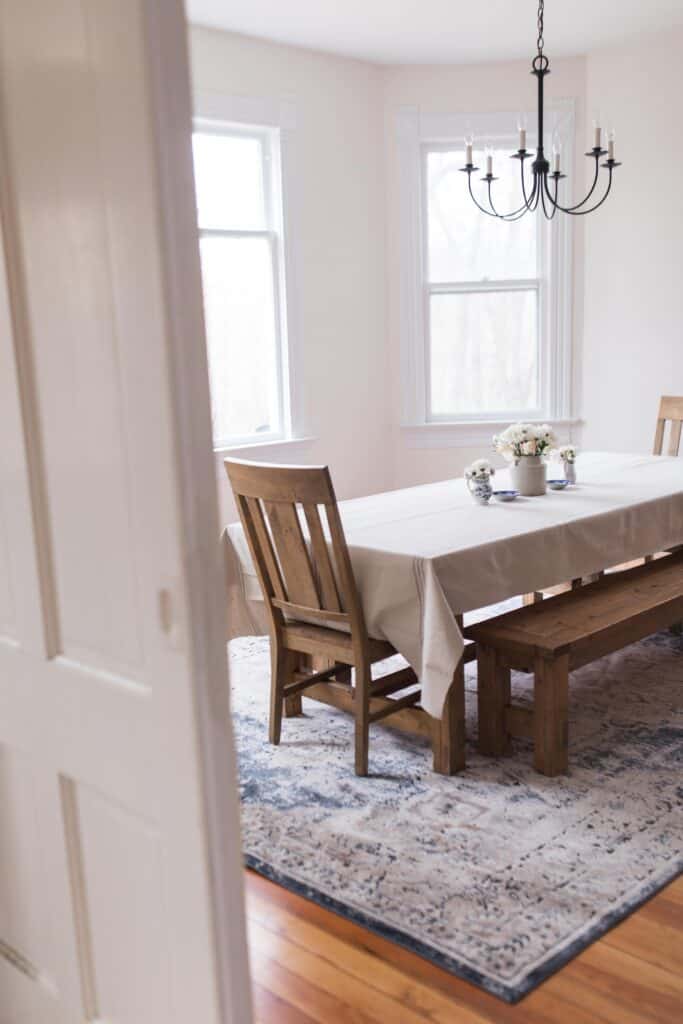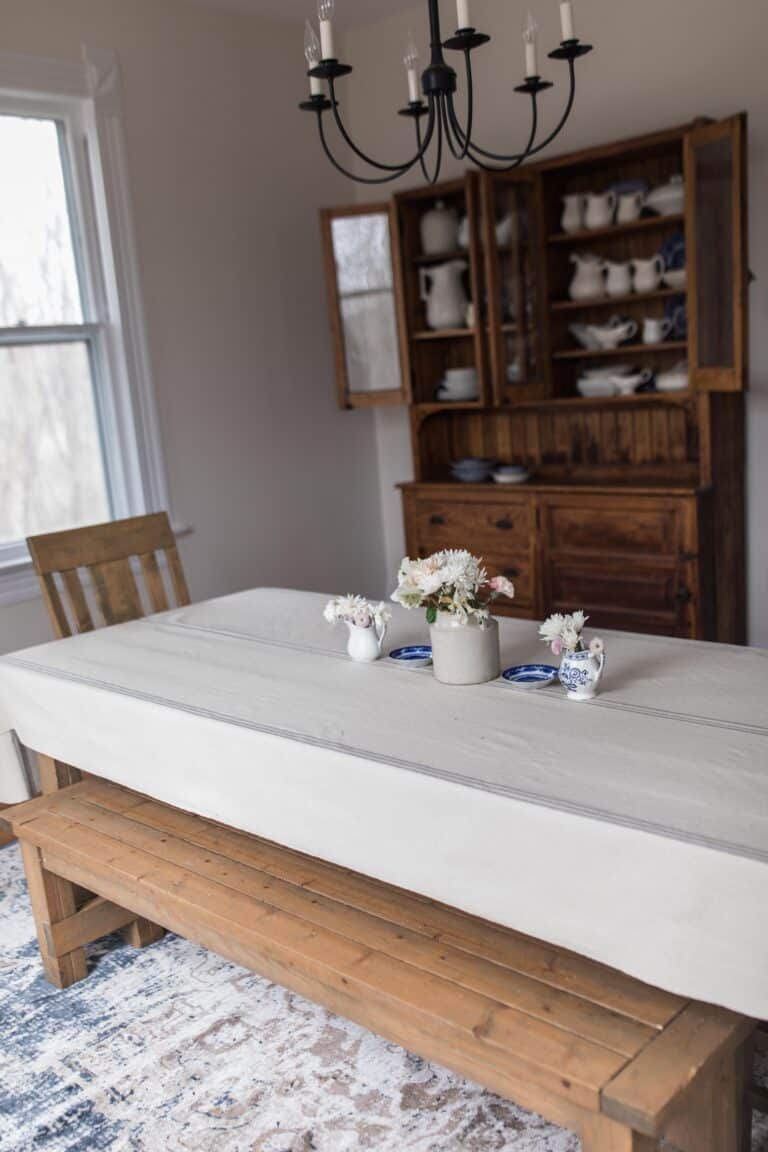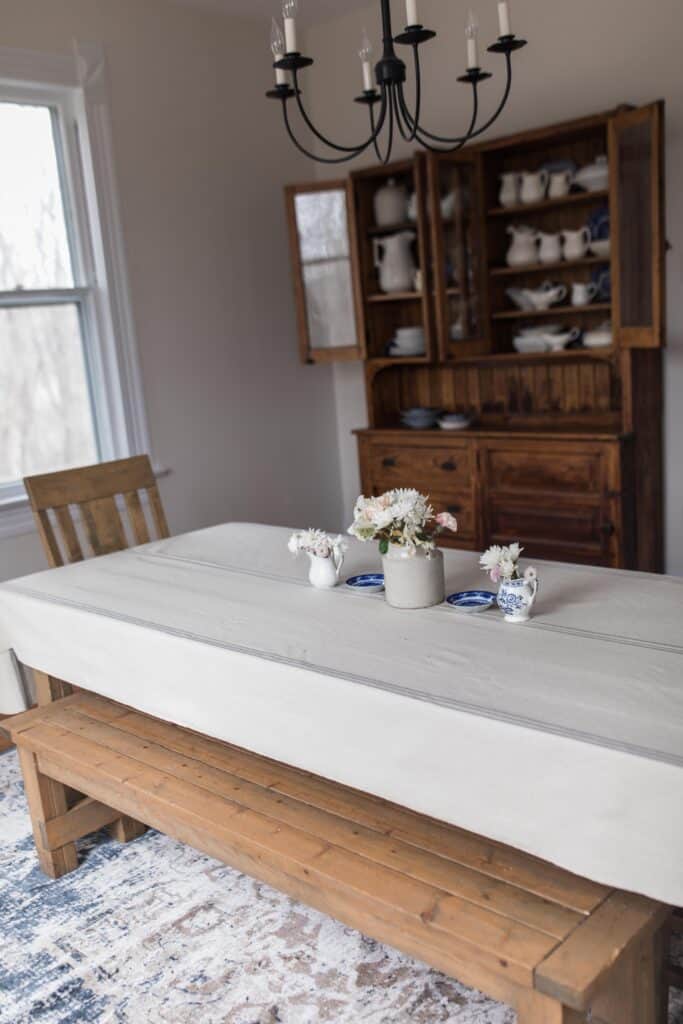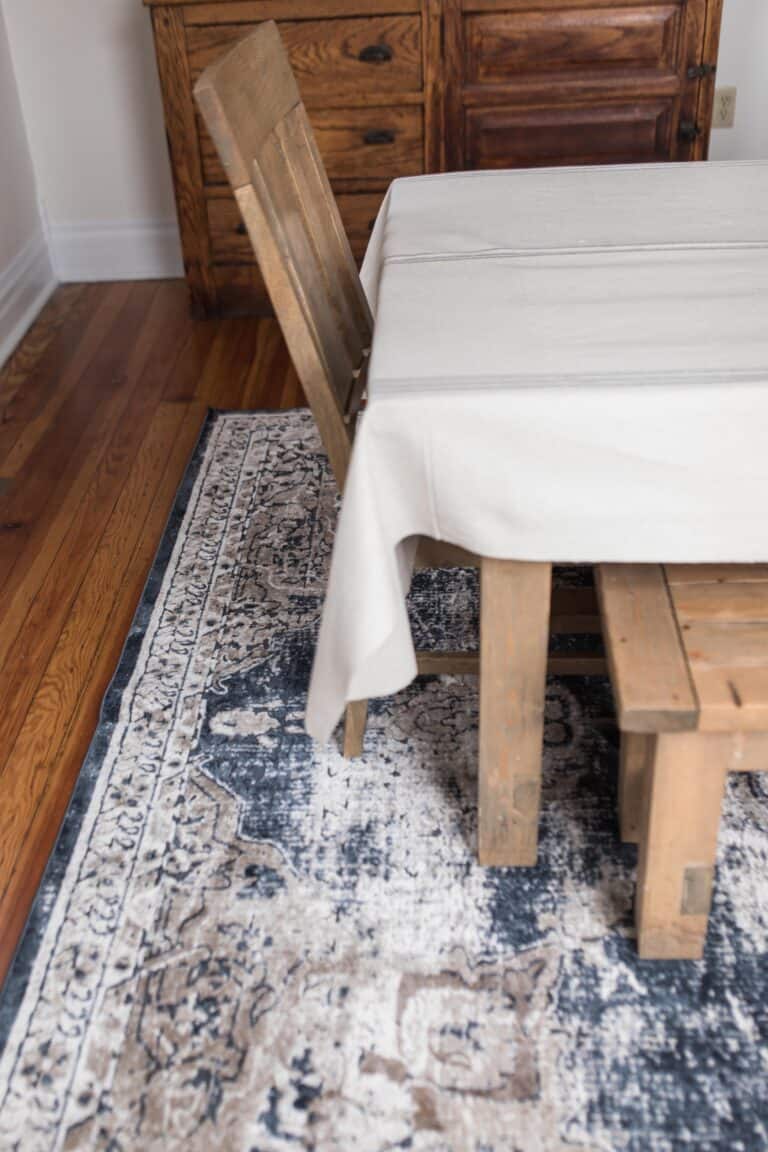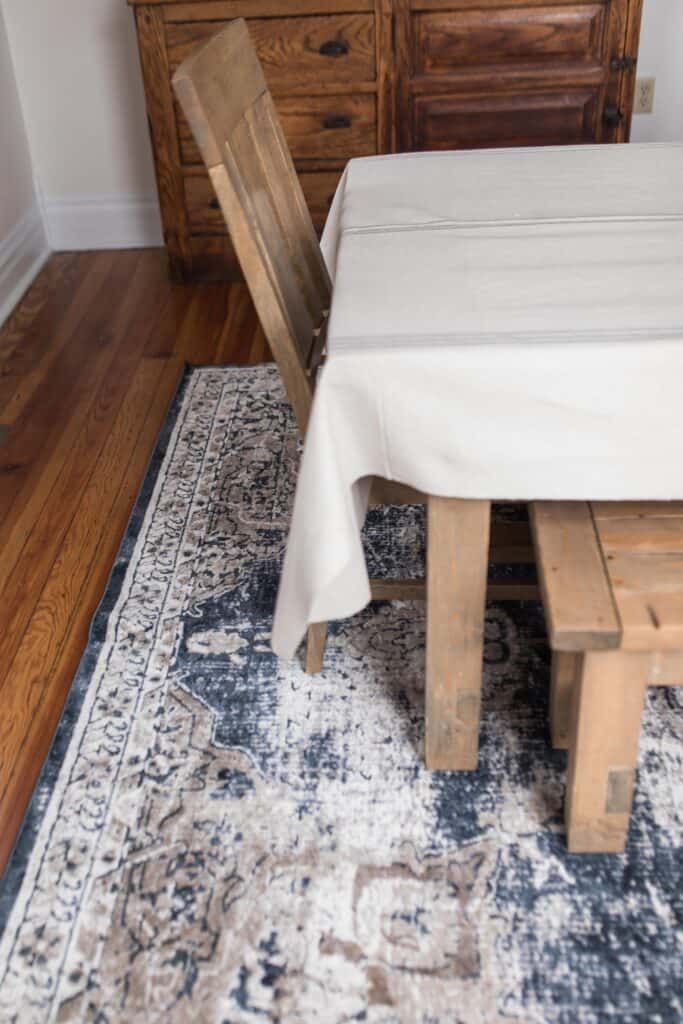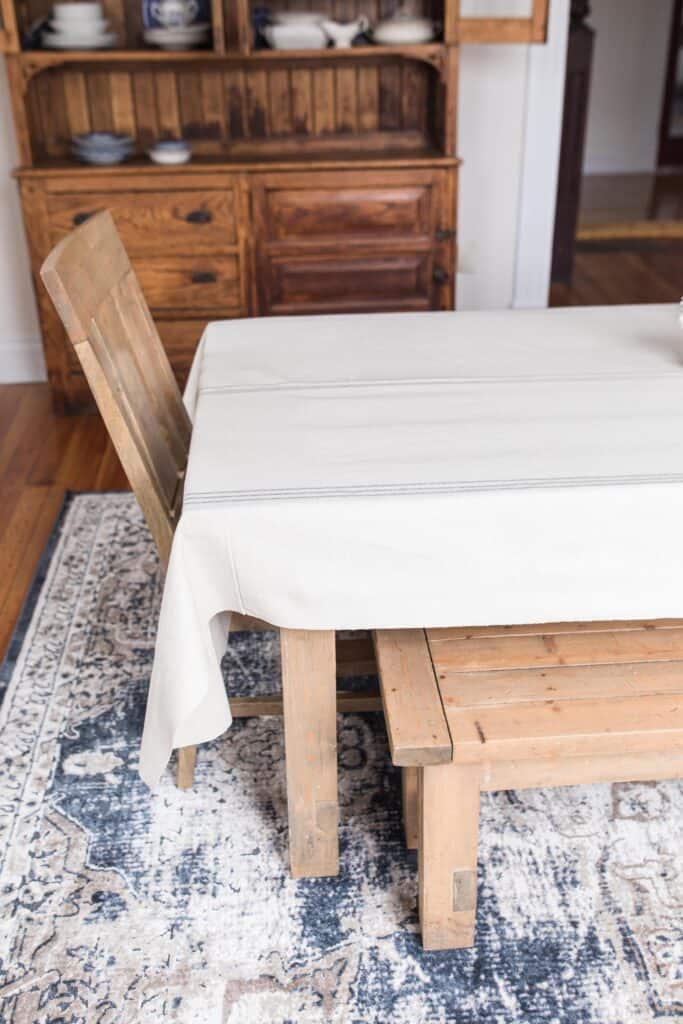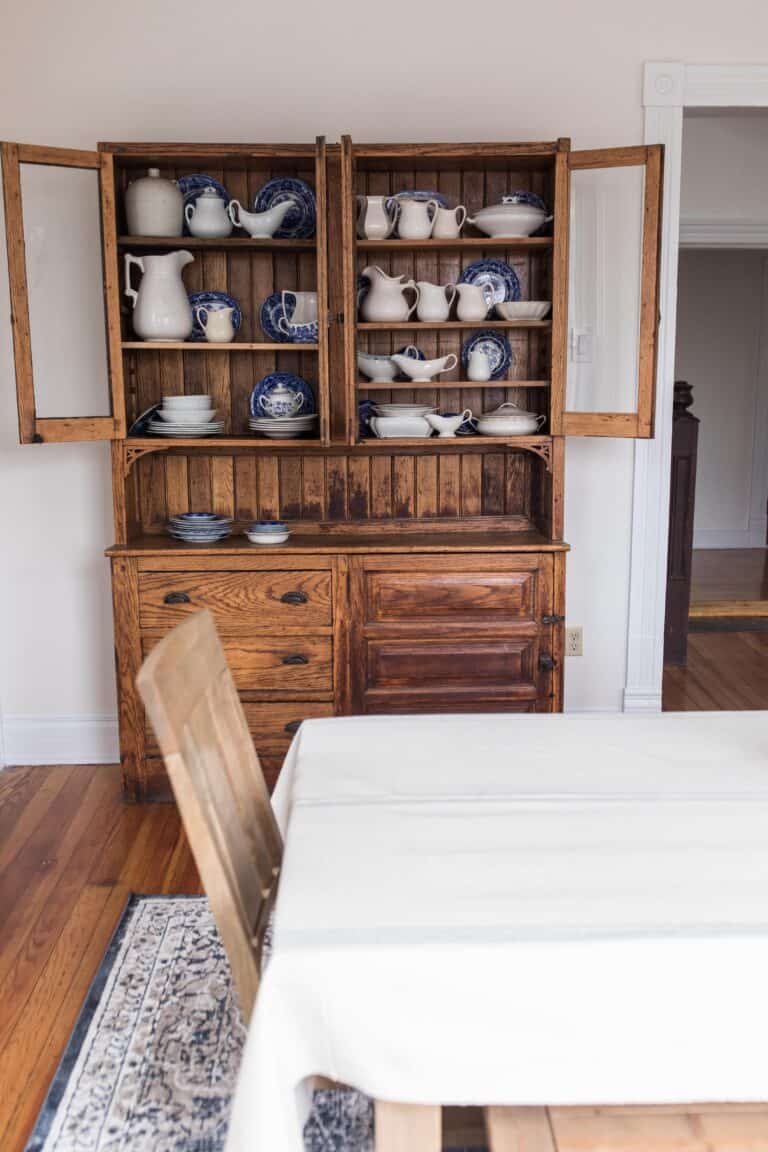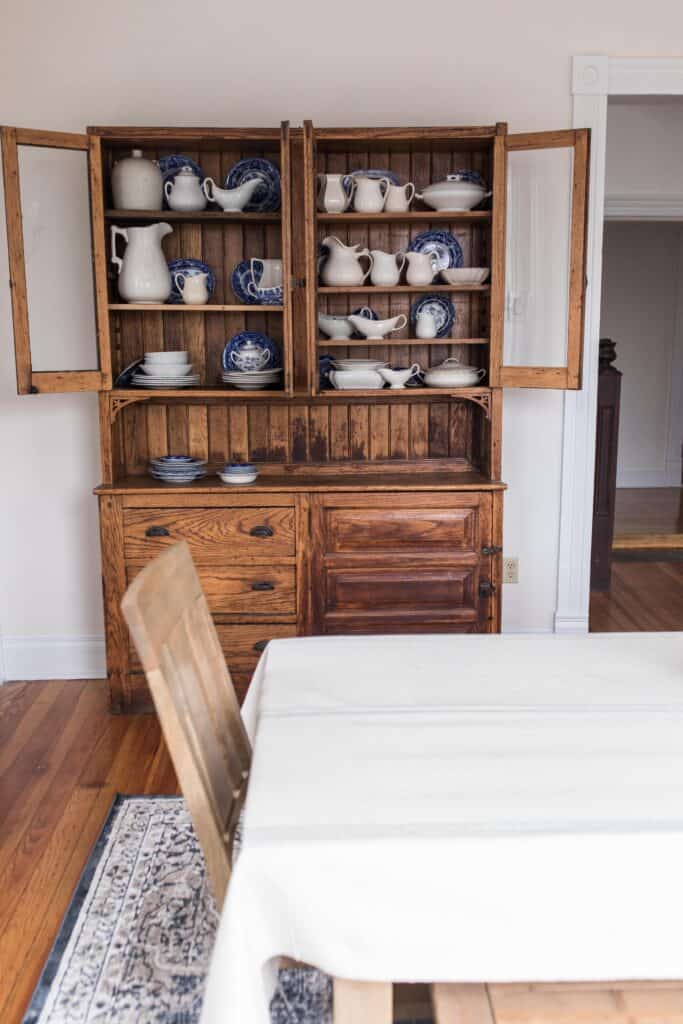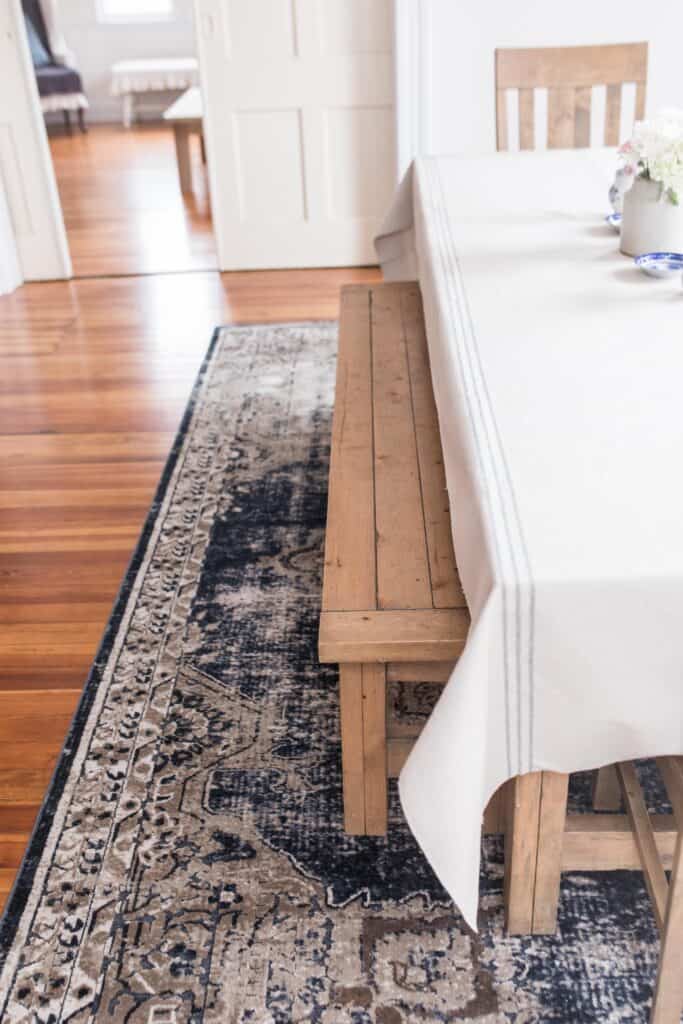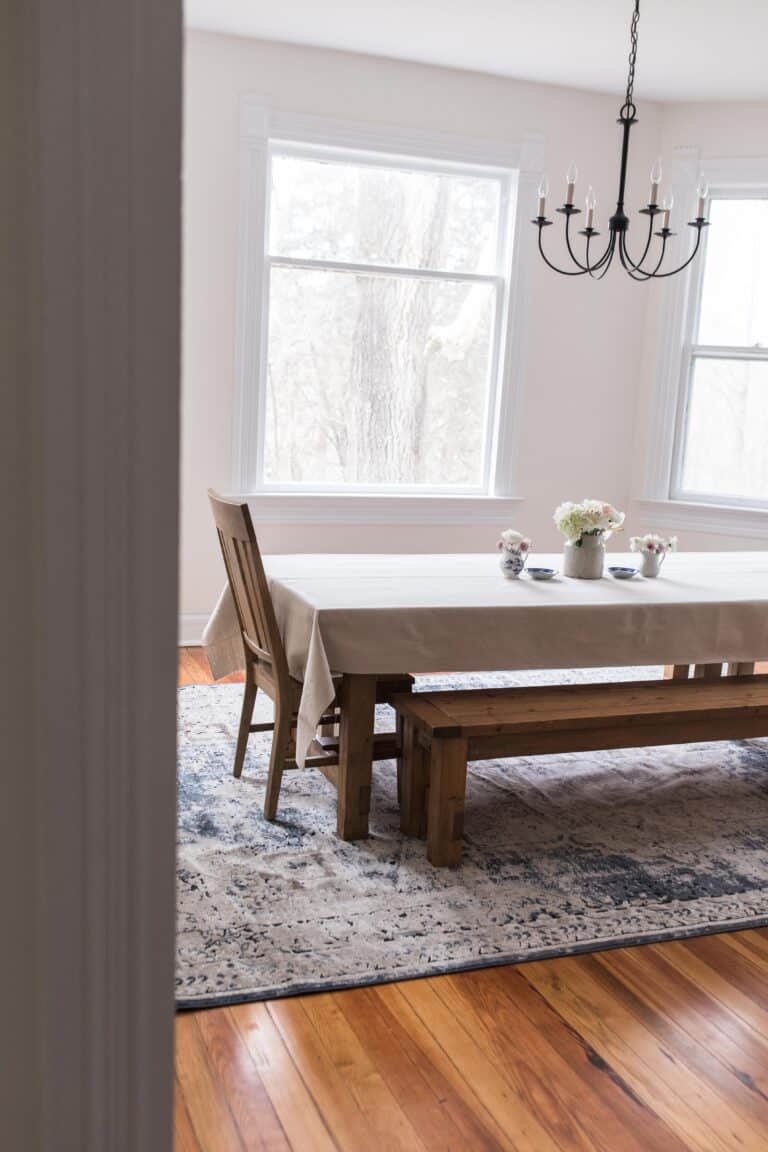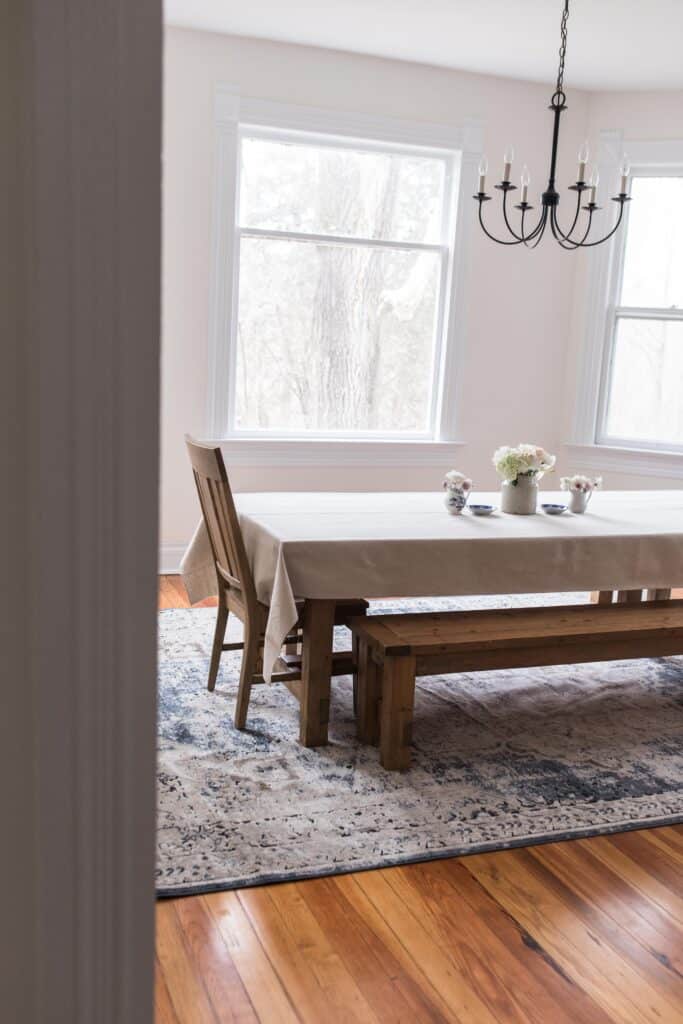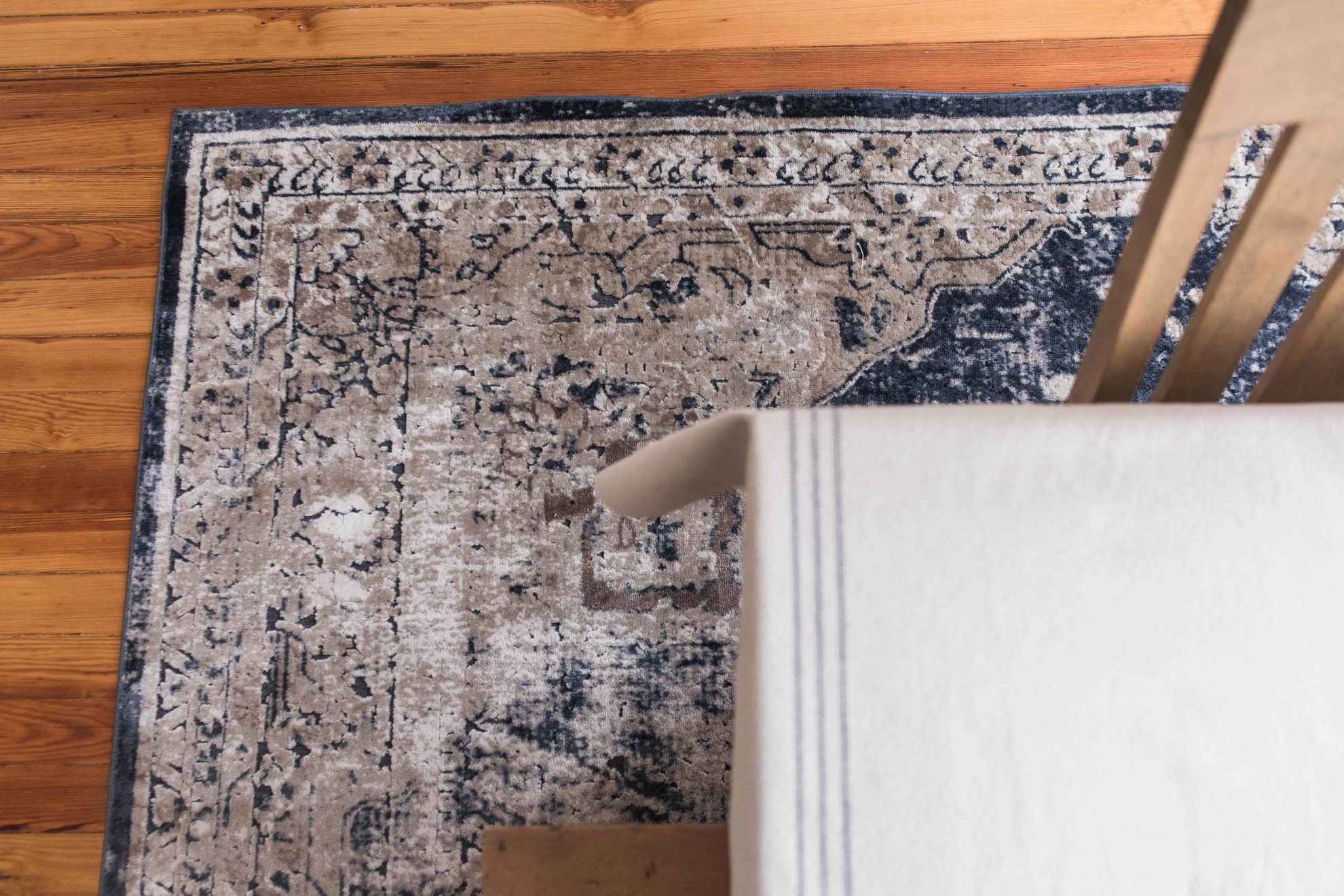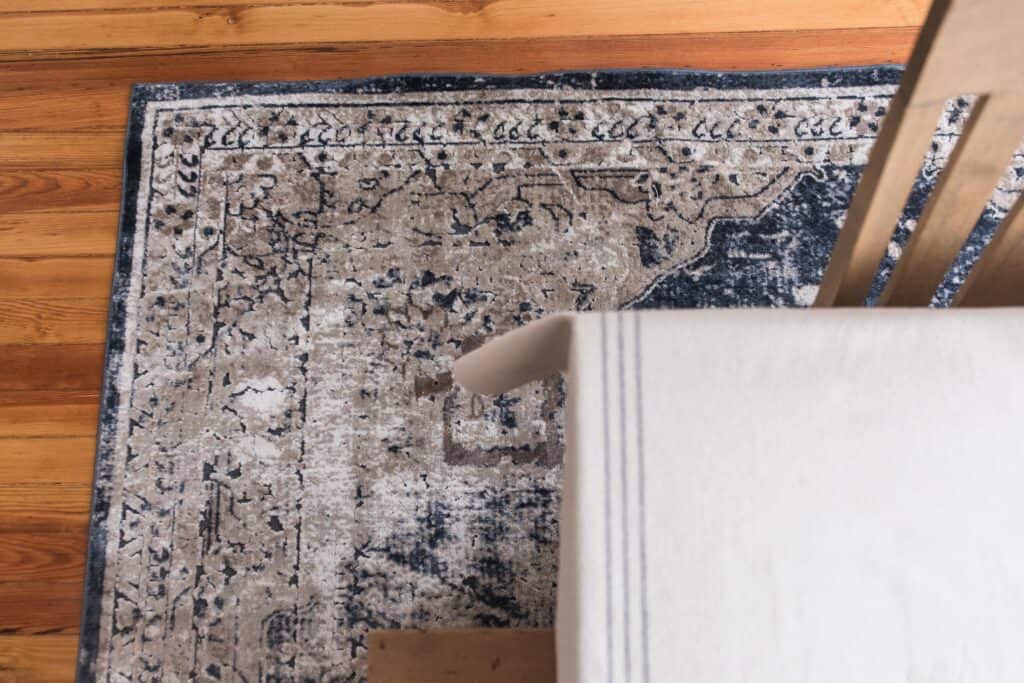 A long way to go in the dining room
There are still so many things I want to bring into this dining room. First of all, I'm going to bring in more colors that aren't blue, though I love the way blue looks next to the orange floors. I also want to get a sideboard for the wall next to the living room. We currently have one in our kitchen that is serving as my office. When we redo the kitchen, and I get proper office built ins, the wooden sideboard will likely go in there. I'm also thinking some plates between the large square window and the sections to the right and left of it, would look pretty. I haven't 100% decided if I am sticking with the light fixture there, or going with something else.
Maybe a vintage chandelier from an antique shop will catch my eye!
Thanks so much for stopping by and seeing this little dining room update. Many more photos and updates to come.
Shop the rug
9′ by 12′ Dark Blue Villa Rug from Esale Rugs
Pin it for later