This cinnamon raisin sourdough bread is the perfect healthy treat. With natural sugar, fermented grains and whole ingredients, it can be served for both breakfast and for a snack.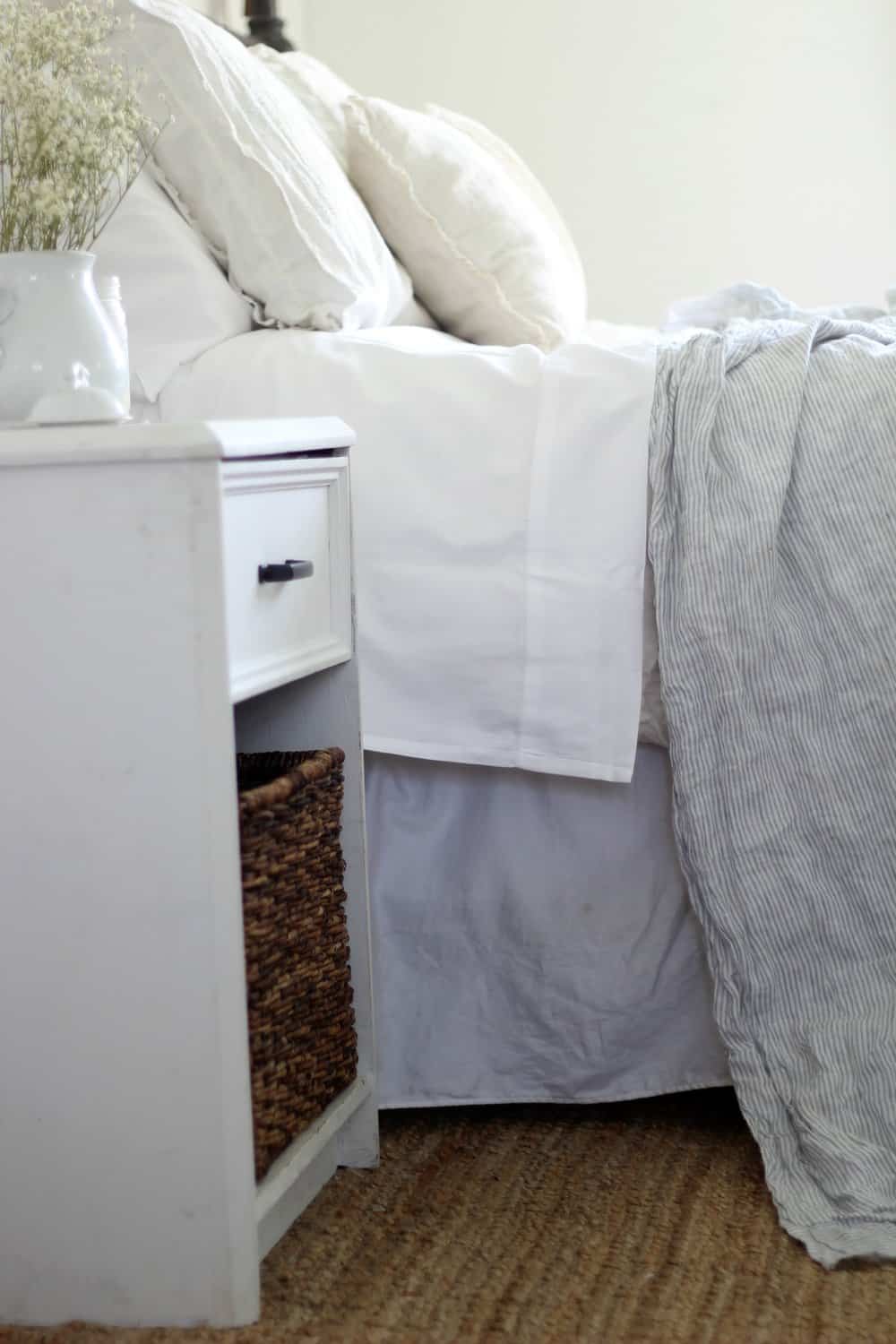 A Health Nut
If you have hung around here with me for very long, you know I'm a health nut.
We drink raw milk, make homemade sauerkraut, raise backyard chickens and make things like grain free granola.
But I am not sure that I have shared with you my love for a healthy home, as of yet.
I like to make my own hand soap, tooth paste and cleaning products with essential oils and open my windows all spring and summer long to air out my house.
Now, of course, my home is farm from perfect. You already know about my painting addiction and affinity for bleaching drop cloths. Eh. Balance, right? You simply can't control everything.
But one easy healthy switch to make is the sheets you sleep on every night.
I had already been sleeping on the organic cotton sheets from Target for a long time, so when Jefferson Lane Home asked me to review their classic white organic cotton sheet set I was thrilled to give them a go!
(Be sure to read to the end to get a coupon code!)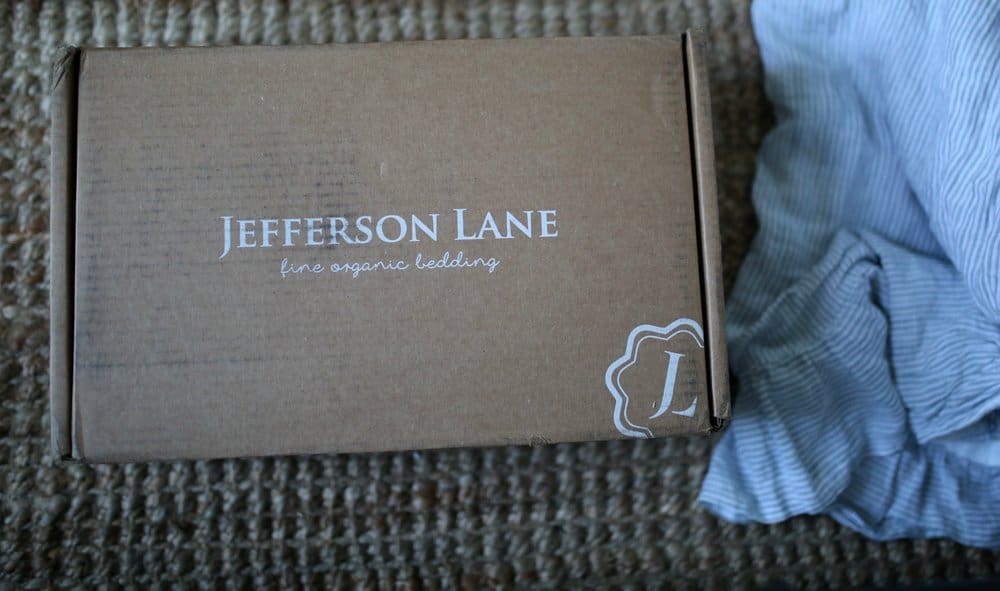 First Impressions
First impressions were great. One thing I love about shopping with small companies is their attention to detail.
My Target sheets definitely didn't come in a pretty box with a tissue paper and sticker.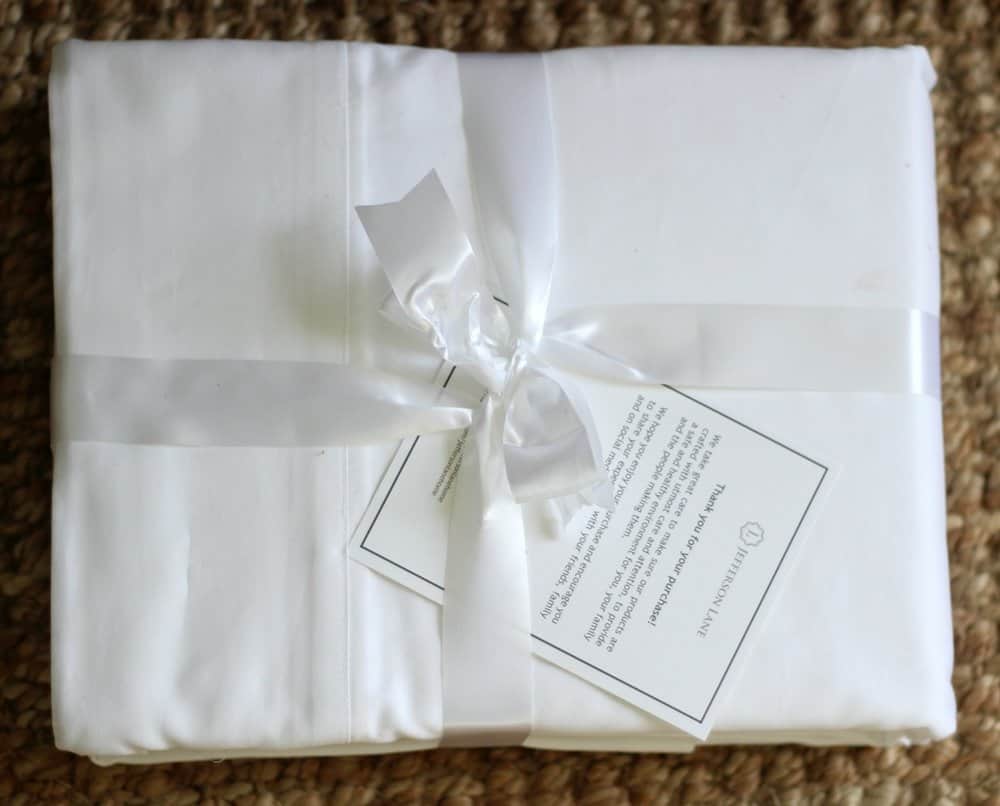 Fits Perfectly
The fitted sheet fit perfectly on my queen size mattress.
The flat sheet is wider than other sets I have had. Maybe now I won't have to accuse my husband of sheet hogging in the middle of the night. 😉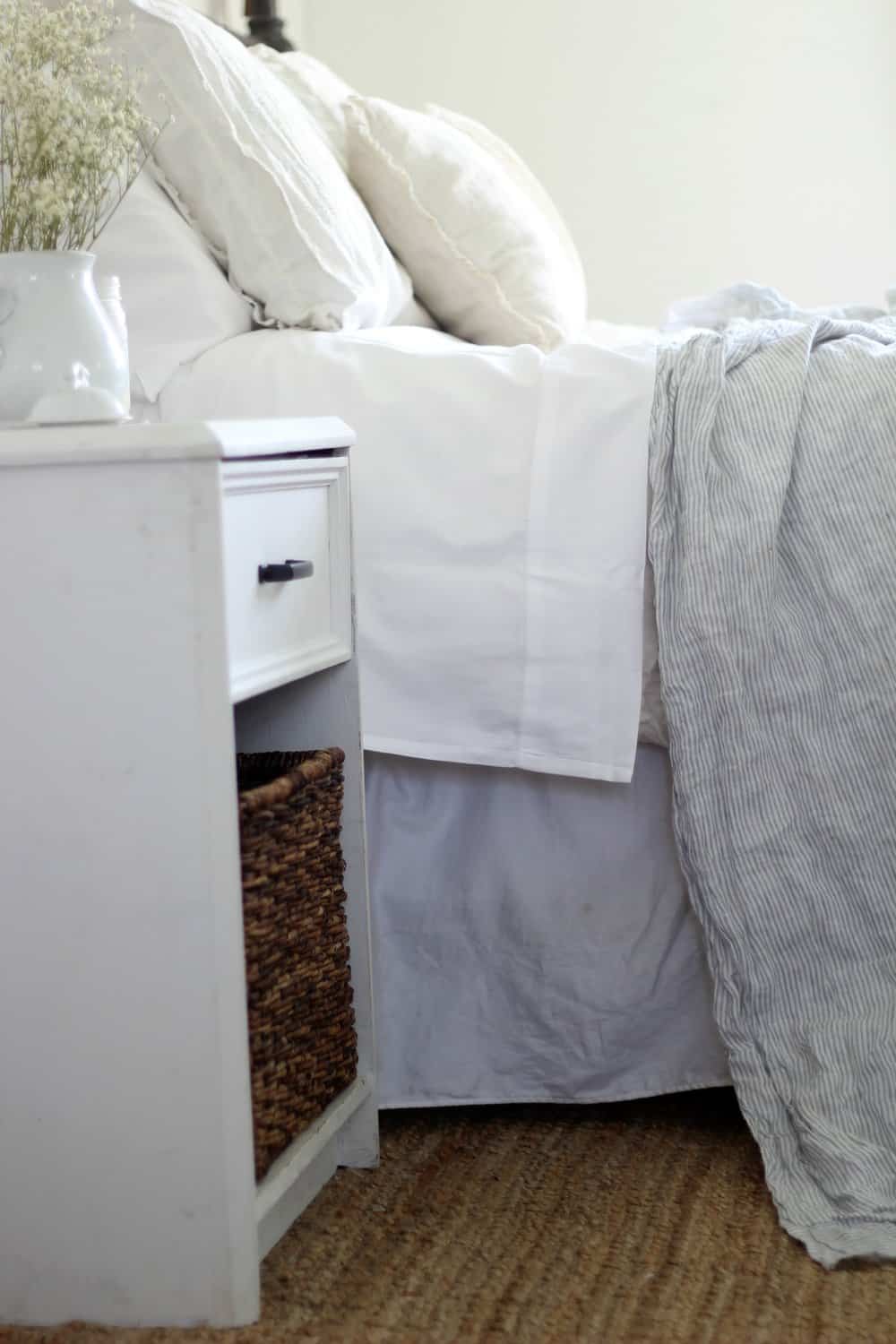 Nice Wide Hem
The flat sheet has a nice wide hem at the top.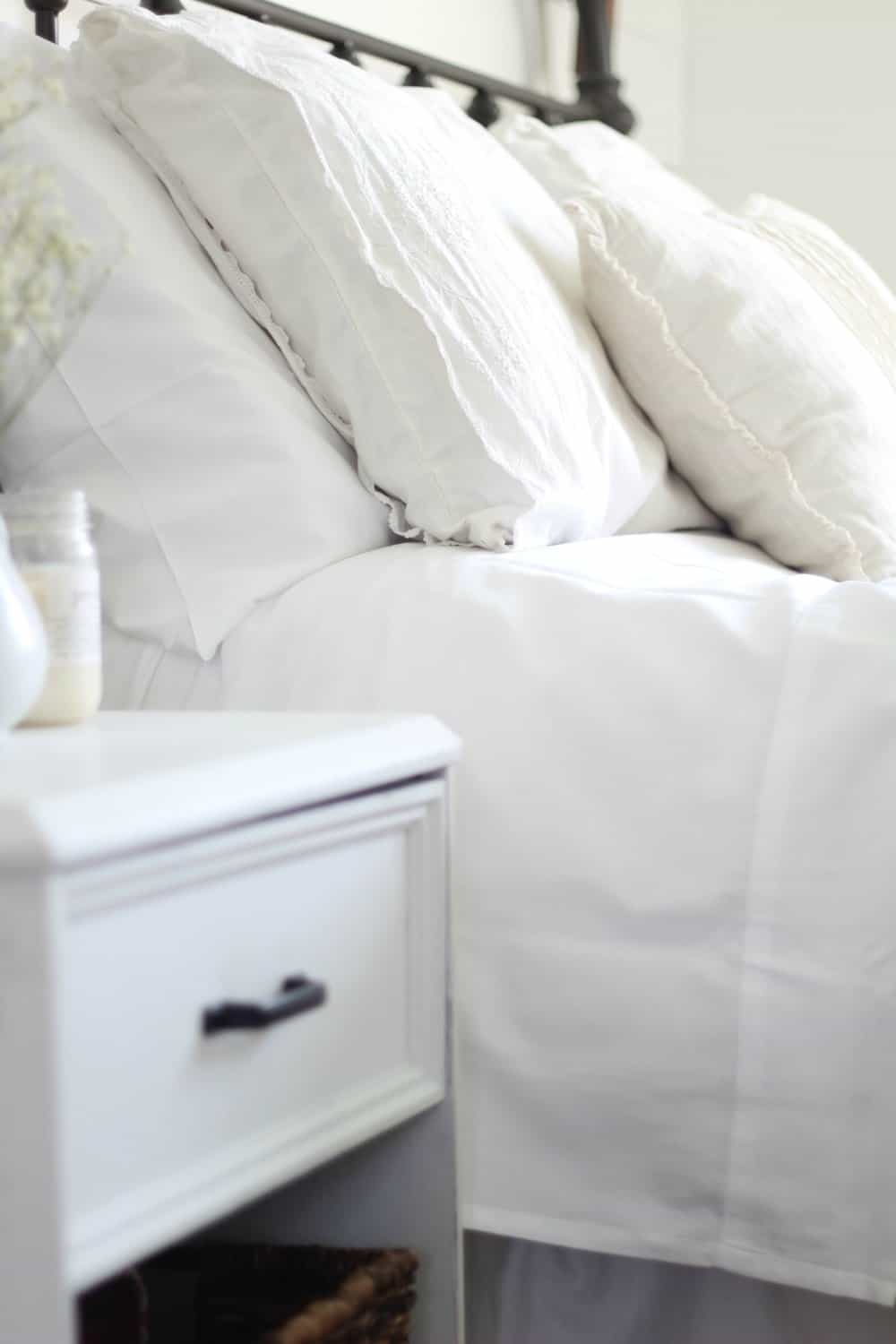 Comfy and High Quality
The sheets are super comfy and high quality. They have a little bit of a silky feel to them.
I also like that they are bright white.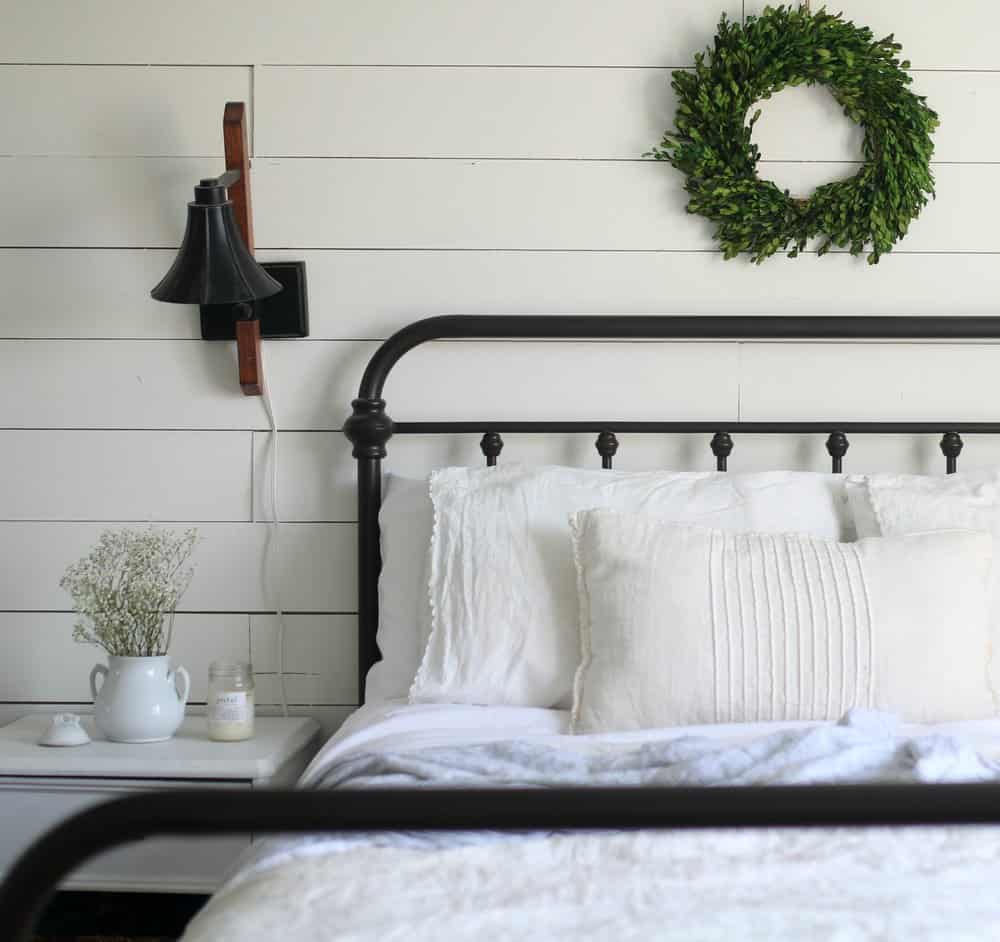 What makes Jefferson Lane's bedding unique?
Made from high quality, sustainable organic cotton grown without pesticides- safe for our planet and for the farmer's growing it.
Produced in fair trade factory- premium wages for and safe working conditions for factory workers.
Sold directly to consumers at accessible prices- eliminates middlemen and heavy markups to pass on savings to consumers.
Unlike non-organic sheets, keeps home safe and free of harmful chemicals used in processing. (Ex. Wrinkle free bedding uses heavy amounts of formaldahyde in the processing stage.)
Risk free with a 45 night trial. Free shipping and returns.
They encourage 'give and receive'- offering discounts in exchange for donating your old bedding.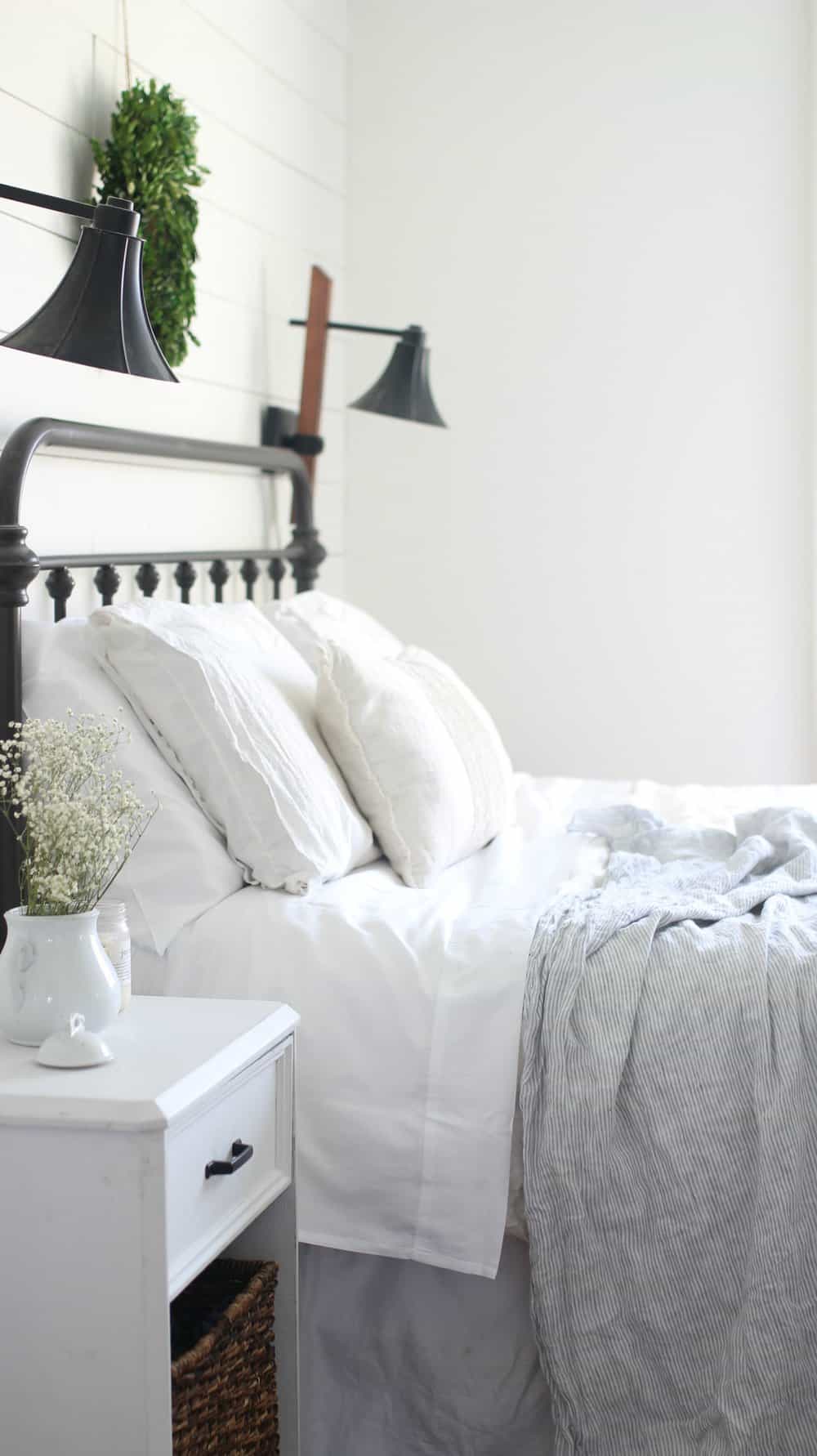 I can't wait to crawl into bed tonight!
Shop This Post
Shop their organic sheets HERE.
Jefferson Lane is offering 15% off any order with the code: FARMHOUSE so be sure to snag yourself a set before it expires!
Pin it for later