For the first time in years, we had a white Christmas. Of course I went out the capture the rare moment with my camera. Come take a peek at our farmhouse in the snow.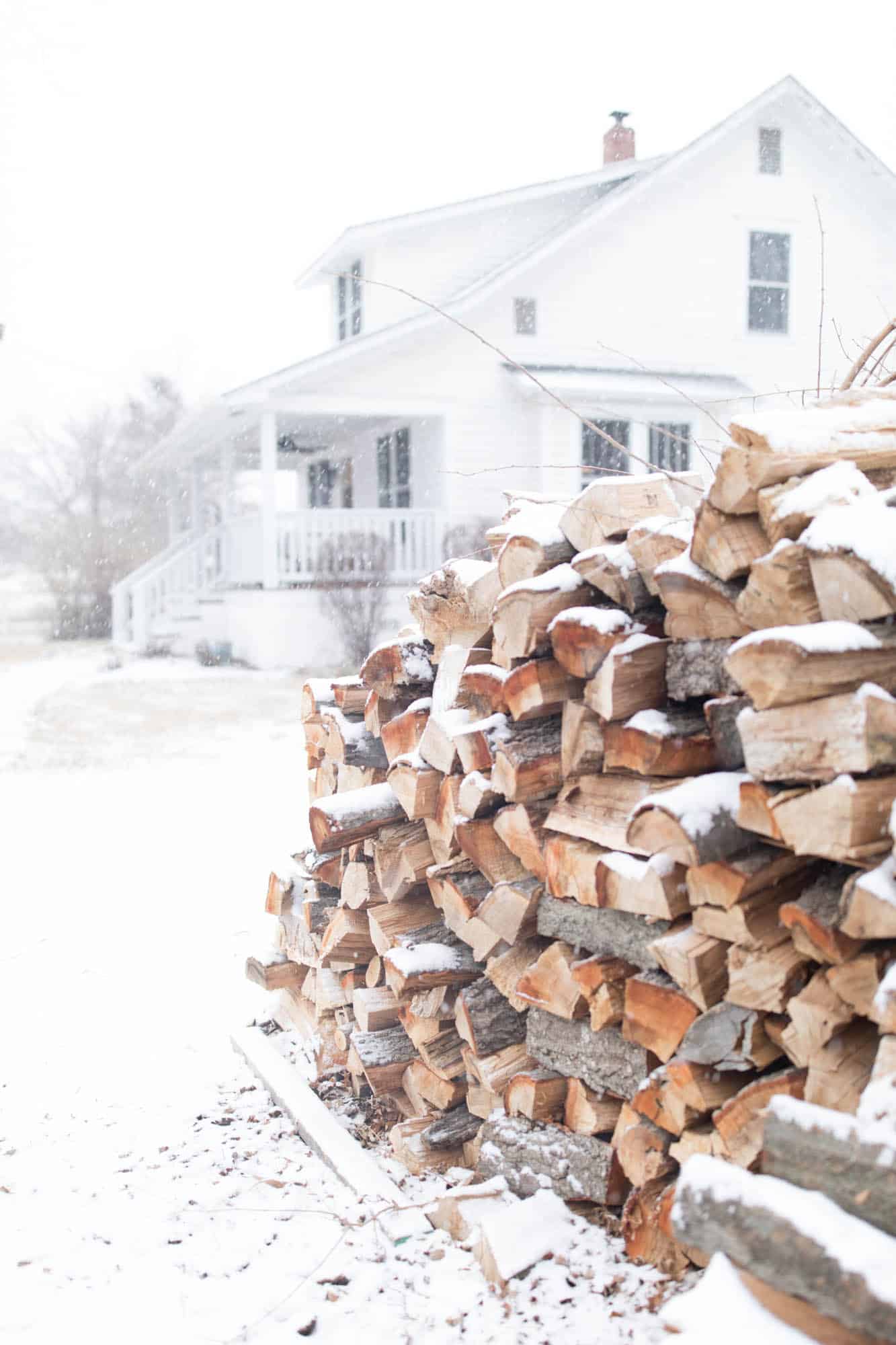 I remember last winter I was so excited to get a picture of our farmhouse in the snow. Although cold weather is definitely not my favorite, I like a few good snows every year.
Sledding, snowmen and hot cocoa are some of my favorite memories from childhood. When the kids see that first flurry, they start begging us to get out their snowsuits and gloves.
Everything looks so peaceful and pretty in a blanket of white.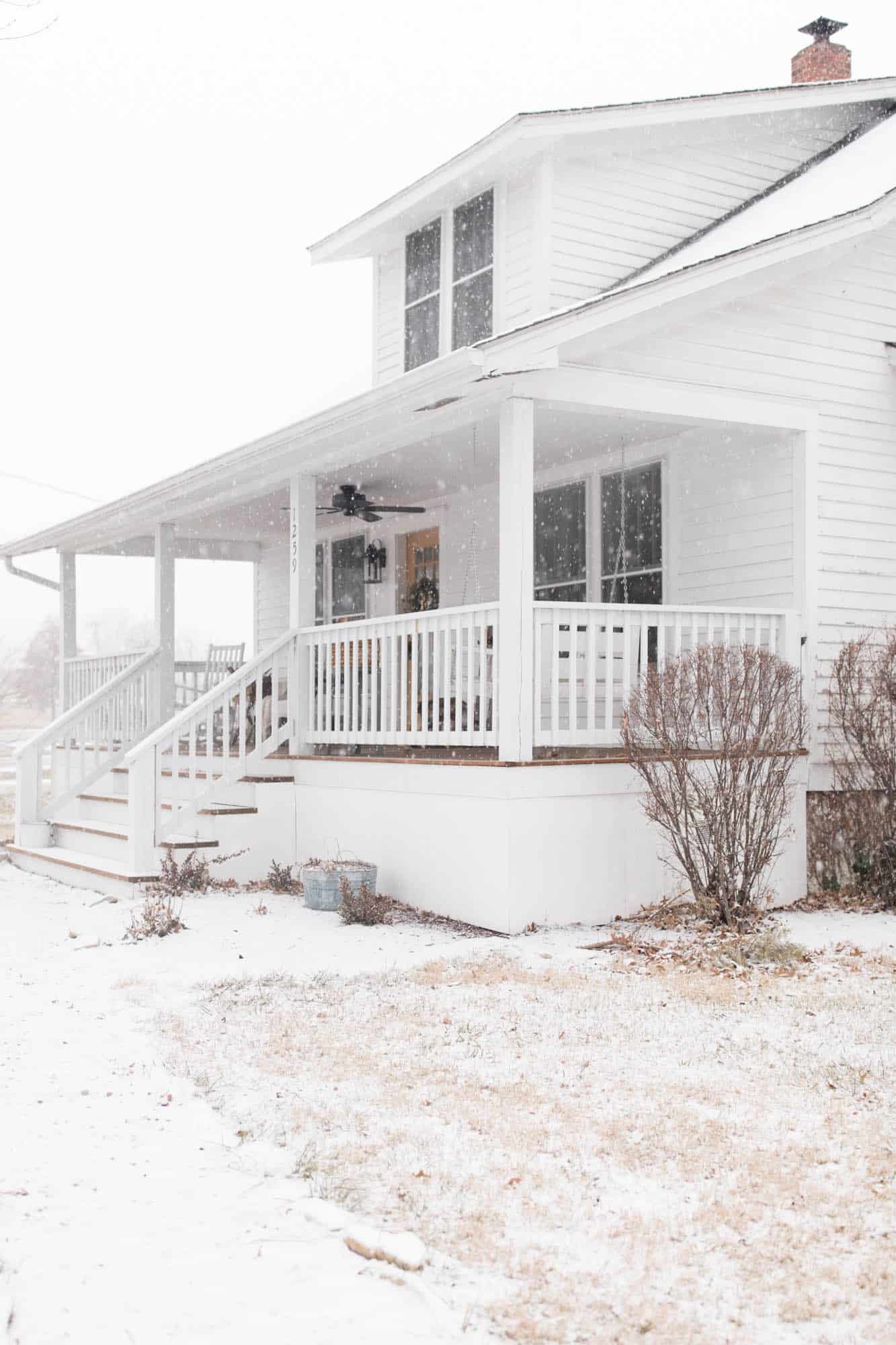 Last year that good snow just never came. We had a very mild winter. I'm thankful for that, but I never did get those pictures of our farmhouse in the snow.
So, when I woke up Christmas Eve morning and saw everything covered in white, I put on my boots and grabbed the camera.
Micah was in the baby wrap, so pulled it up over his head and wrapped my sweater around him. He never made a peep.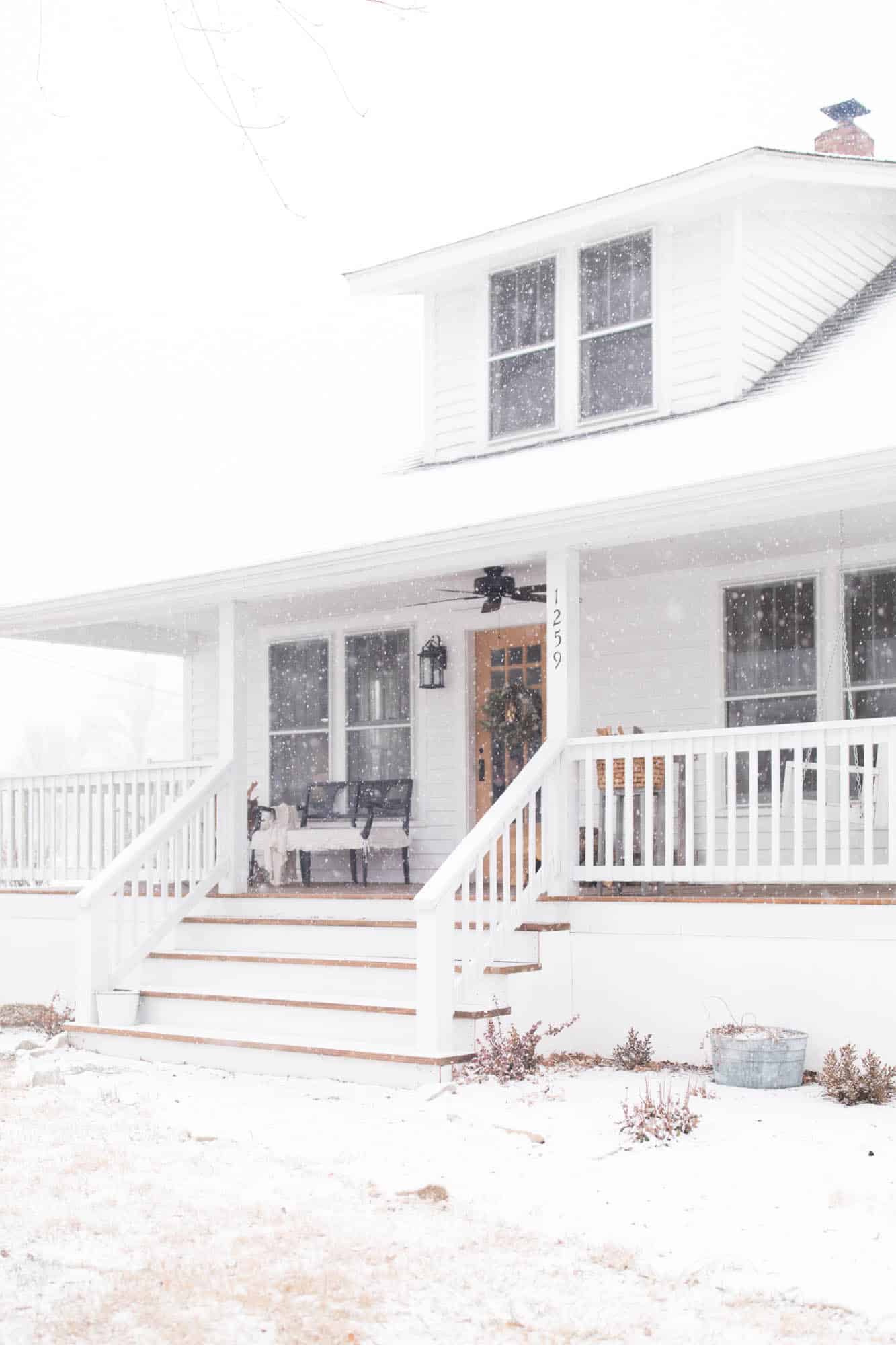 I had to capture the wood pile that lines our driveway. That's the only way we can keep the rooms beyond the drafty walls and windows, in our 100 year old home, toasty warm.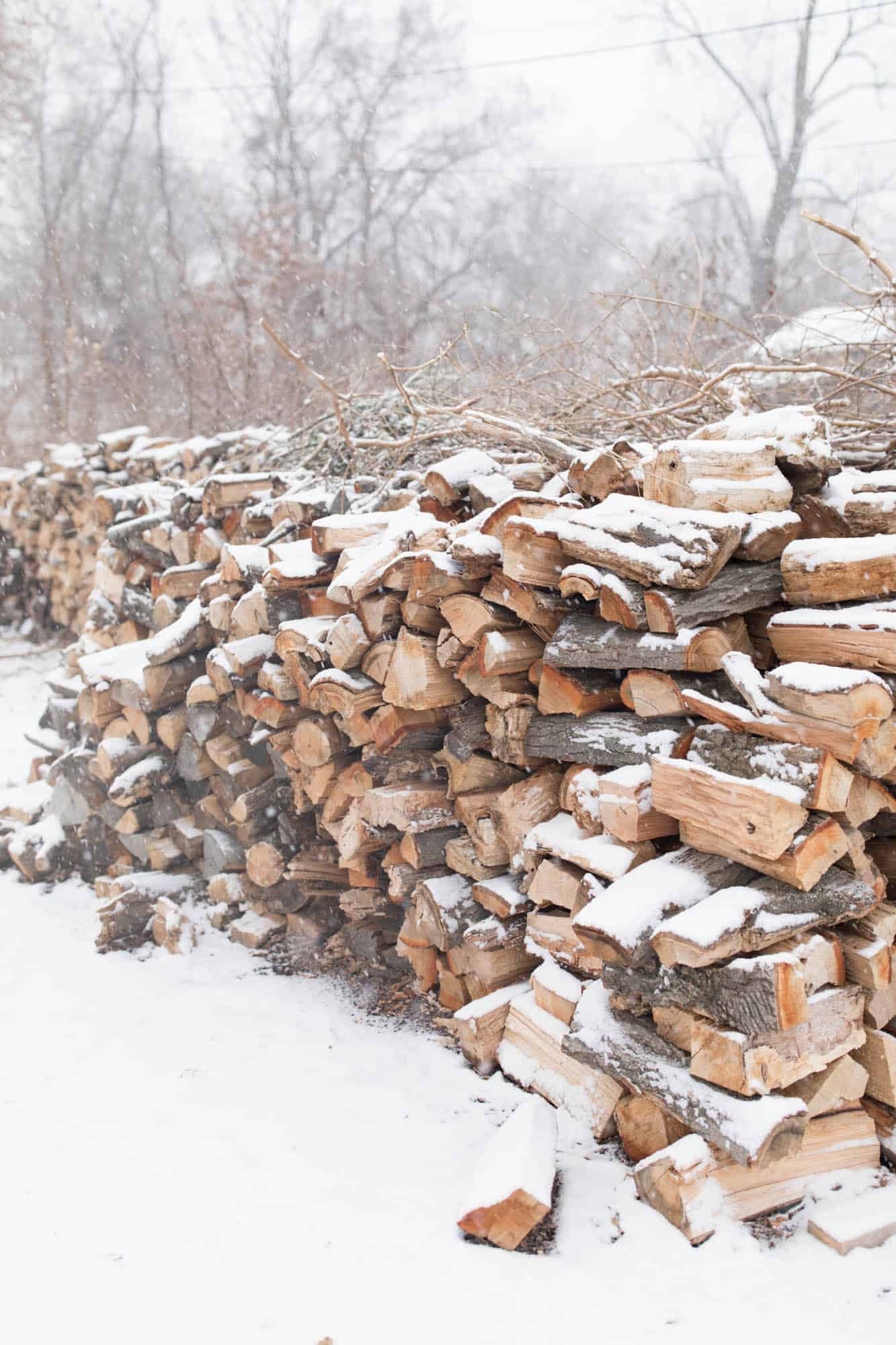 The landscaping and grass is dull and lifeless, but I love the way a good snow covers it and makes it pretty again.
A perfect setting for Christmas and the beginning of winter.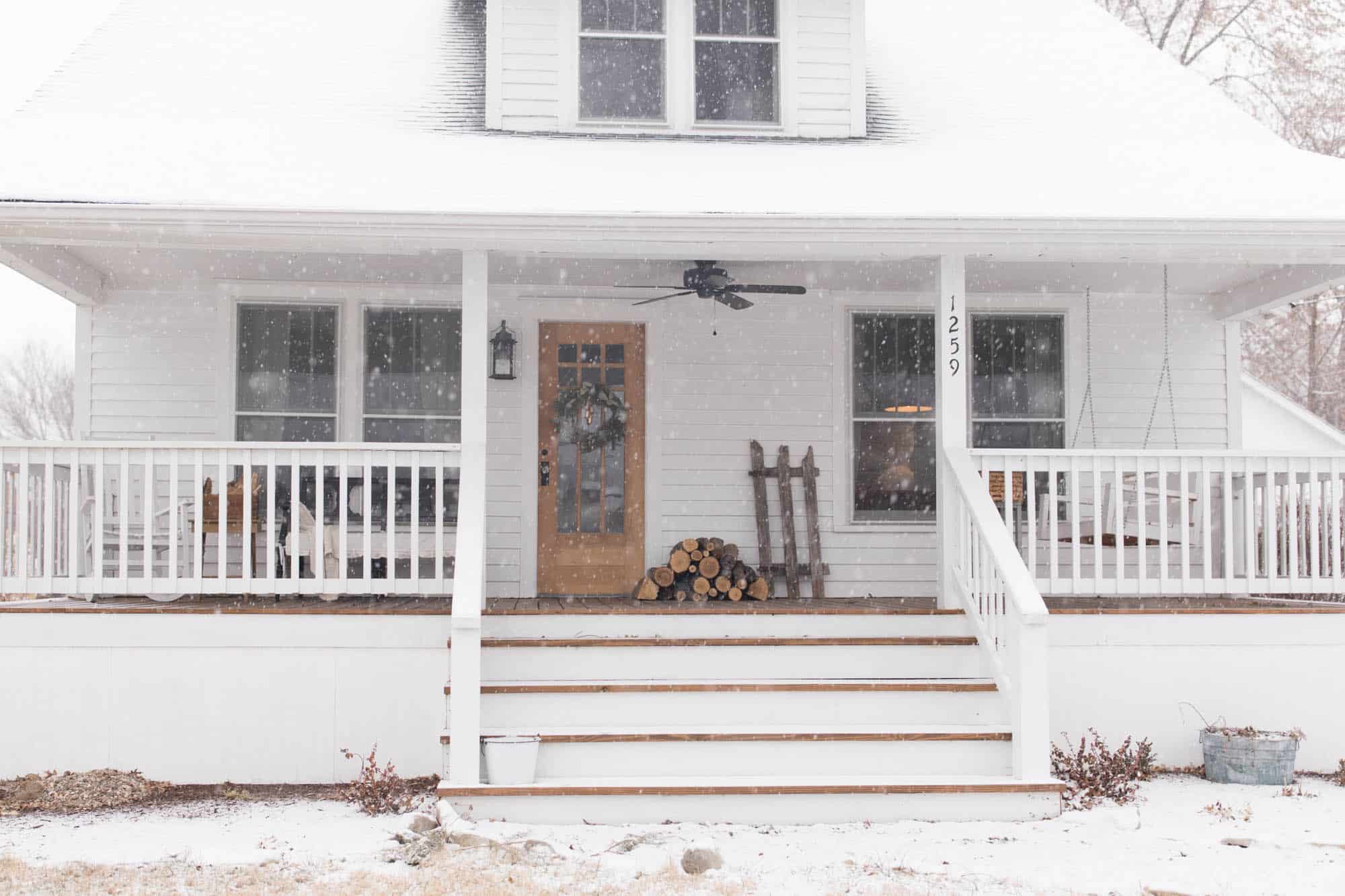 Farmhouse porch winter decorating video
Make sure to subscribe to my Youtube channel to get all the latest videos!
projects found in this post
Farmhouse Front Porch Renovation
Our Farmhouse front porch through the seasons
Thank you so much for stopping by the farmhouse!