Read my savvy rest mattress review and all the reasons we chose an organic mattress.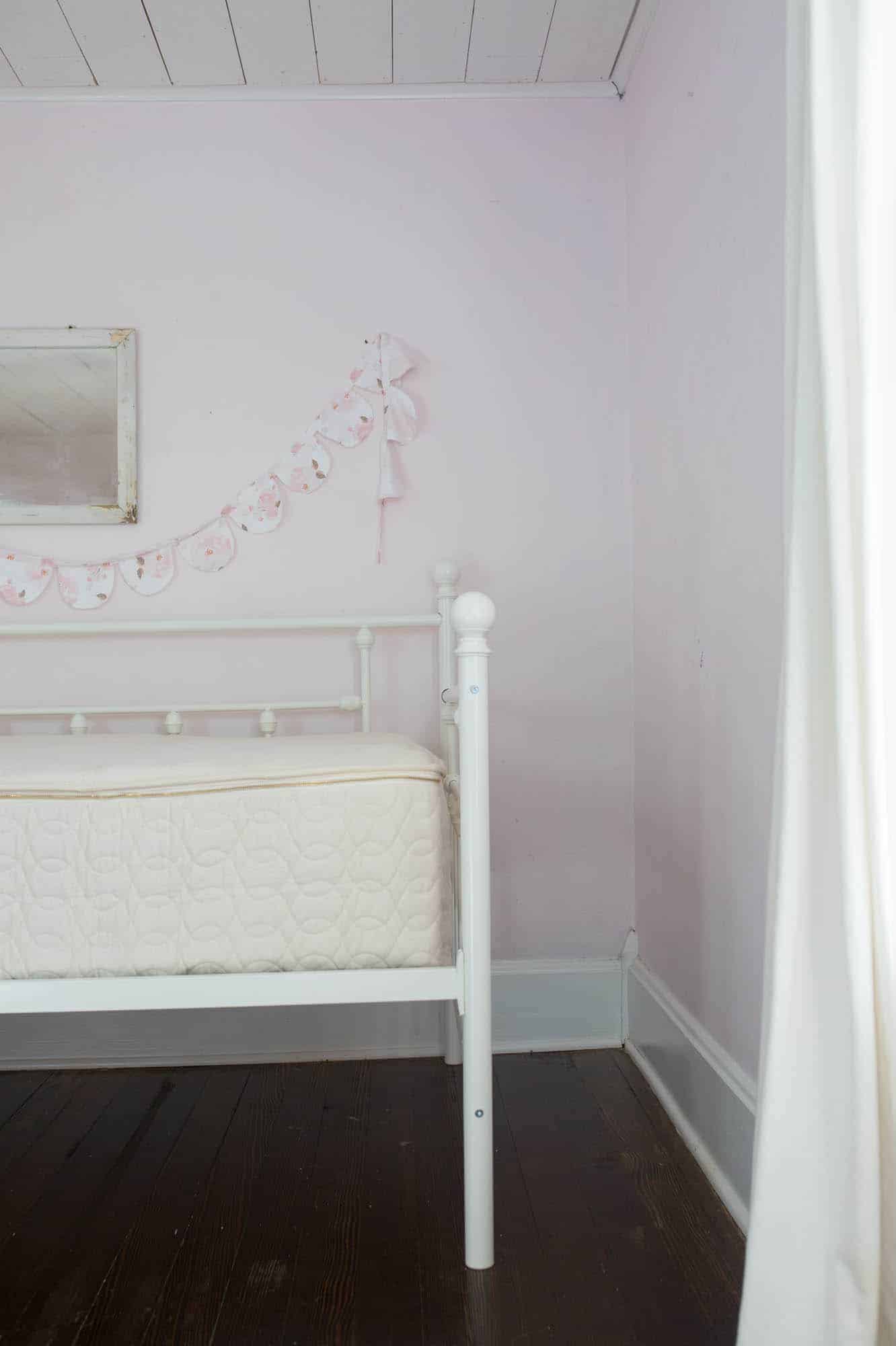 This post is sponsored by Savvy Rest. All opinions are my own.
I remember the first time I read about all the toxins and chemicals lurking in new furniture, bedding and mattresses. It was almost one of those things I would rather not read. It seemed like a solution wasn't available anyway.
We had just purchased a new queen size mattress a few years before, and it wasn't cheap.
I definitely wasn't about to run out and replace every single thing in our home. I resolved to make smarter choices from that day forward, but be content with the purchases I had already made. At least until I had the money to make the switch.
Organic mattresses have stayed on my mind as one of the first things I would like to invest in changing.
Since toxins in mattresses are most harmful in children, I am starting with the "switch over to organic" process with the little ones. Baby steps, friends.
I wanted this mattress as part of the redo we are doing in our girls room. We even bought them a new trundle bed. I can't wait to share how all these puzzle pieces came together in the big reveal.
What is the problem with conventional mattresses?
Non-organic mattresses contain formaldehyde, PBDEs, flame retardants, polyurethane foam, antimony, boric acid and VOC's.
Because of flame retardant requirements here in the U.S., mattress manufacturers add chemicals in high quantities to their products. Many of these things have been banned in other countries.
According to one of my favorite bloggers, Wellness Mama, "Most mattresses contain PBDEs, or polybrominated diphenyl ethers, which have been shown to leach into the human body, storing in fat cells and altering hormone function (especially thyroid function)."
Sleeping on mattresses with all these toxic chemicals has been associated with fertility problems, cancer, obesity, neurological disorders, SIDS, asthma and allergies.
According to Savvy Rest, "Along with other unsafe chemicals in synthetic foams and textiles, they off-gas into indoor air and degrade into easily-ingested dust particles. Exposure to these compounds has resulted in unprecedented levels in our bodies, with children carrying the highest load."
If all this isn't convincing enough to keep you from buying a shiny new non-organic mattress read this crazy story from a young girl named Caroline.
We spend 1/3 of our life in bed. It makes sense that a healthy sleep environment would be a major contributing factor to a healthy life.
Why we chose a savvy rest mattress
We chose to go with the Zenspring mattress from Savvy Rest.
It offers all the benefits of an organic mattress, nontoxic and without flame retardants , but in a more affordable option.
It is completely customizable. You can choose between soft, medium and firm.
You can also customize firmness for each individual. If you prefer soft and your husband likes firm, you can customize it to accommodate that.
Their website offers a ton if information to help you choose the different layers of your mattress. There is also a wealth of info on topics from differences between foams and what to choose if you have back pain.
Read all the way to the end of this post to see a video of me putting together our new mattress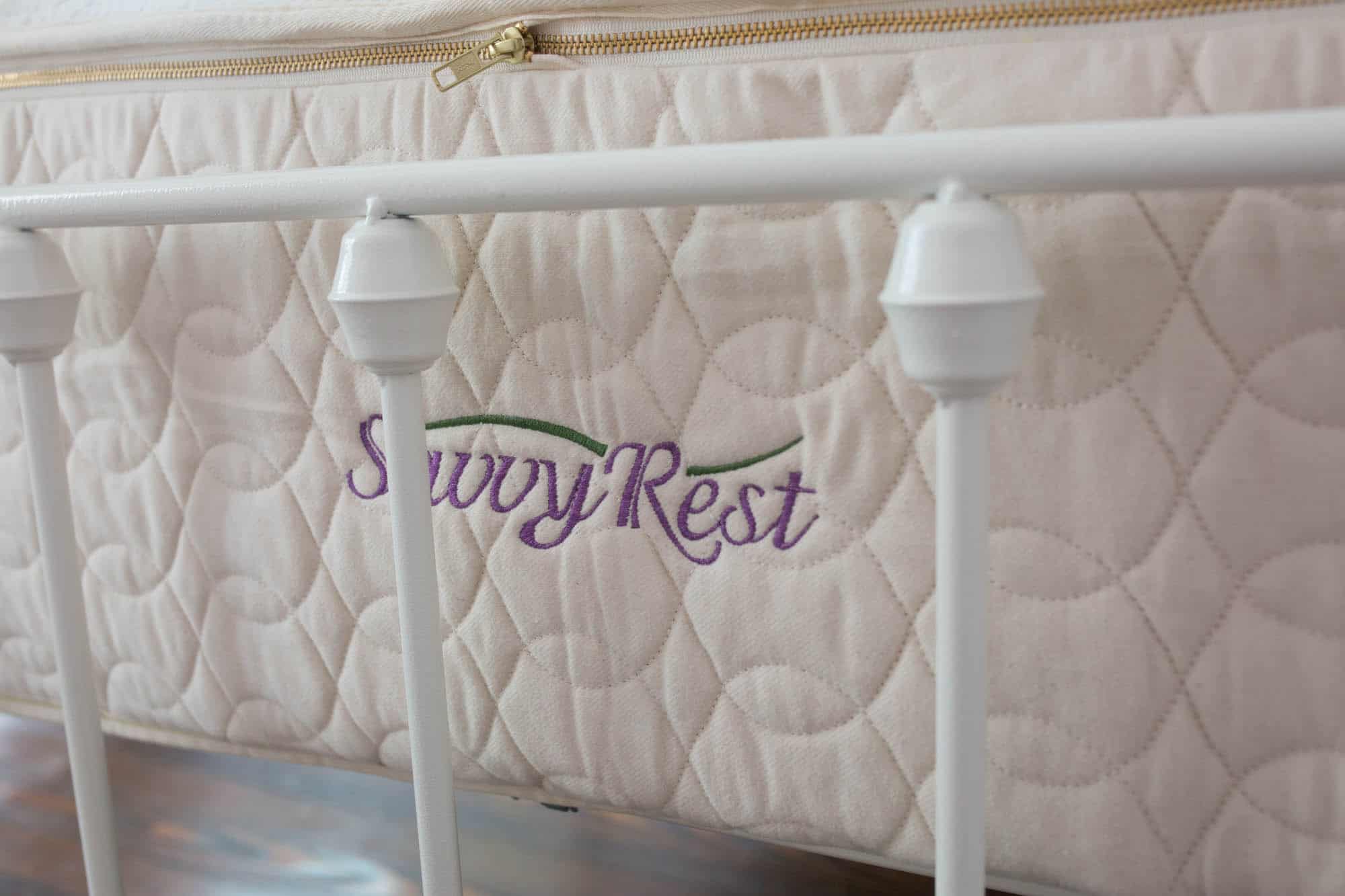 Savvy Rest Mattress Review
We went with the Zenspring mattress with a firm coil bottom and the soft dunlop top.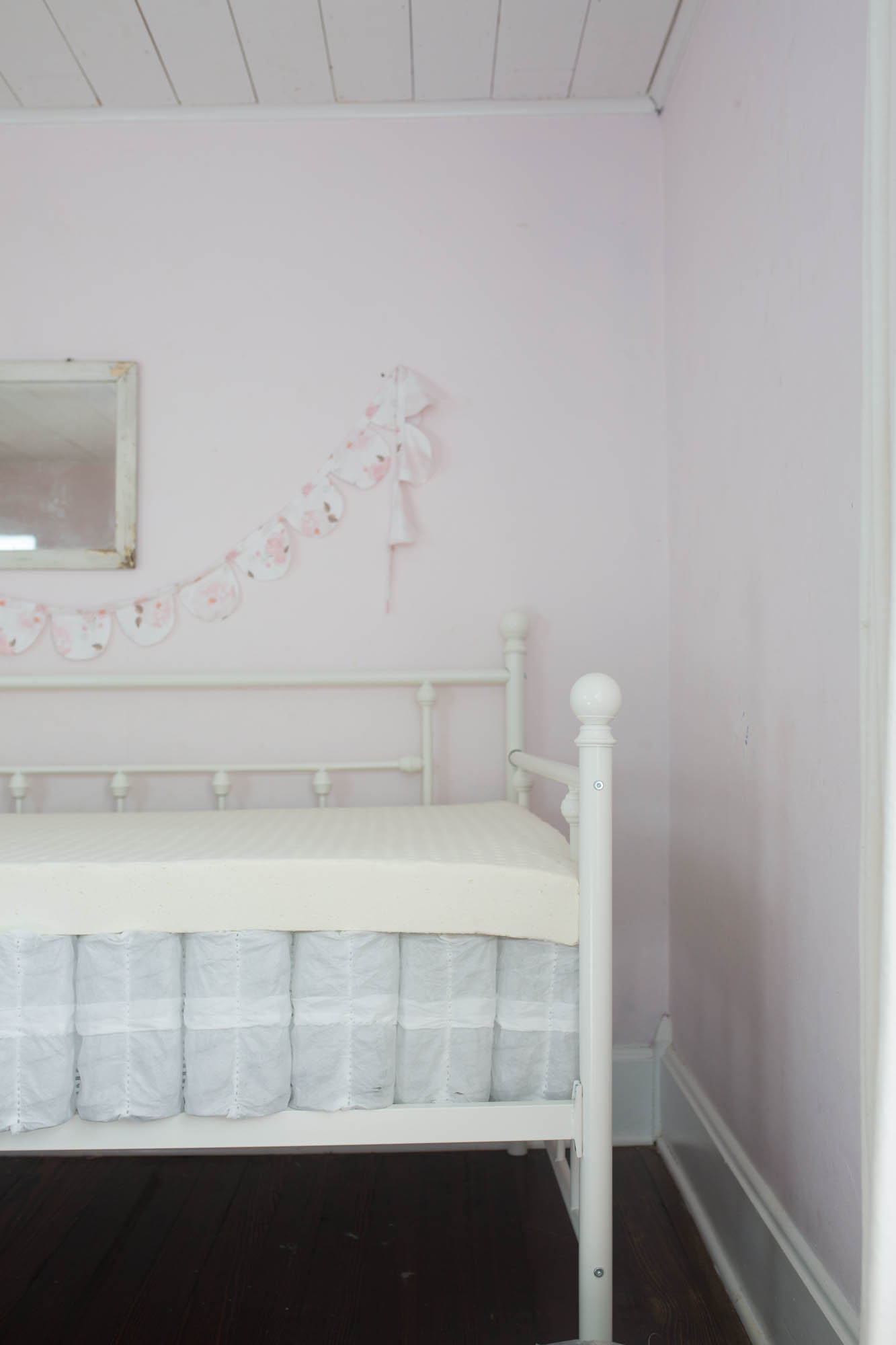 The mattress came straight to our door, with quick shipping.
I was really curious how they were going to get such a large item here. The mattress comes in three parts, an 8″ coil layer, a 3″ natural latex layer and an organic cotton and organic wool mattress casing. It was simple to assemble.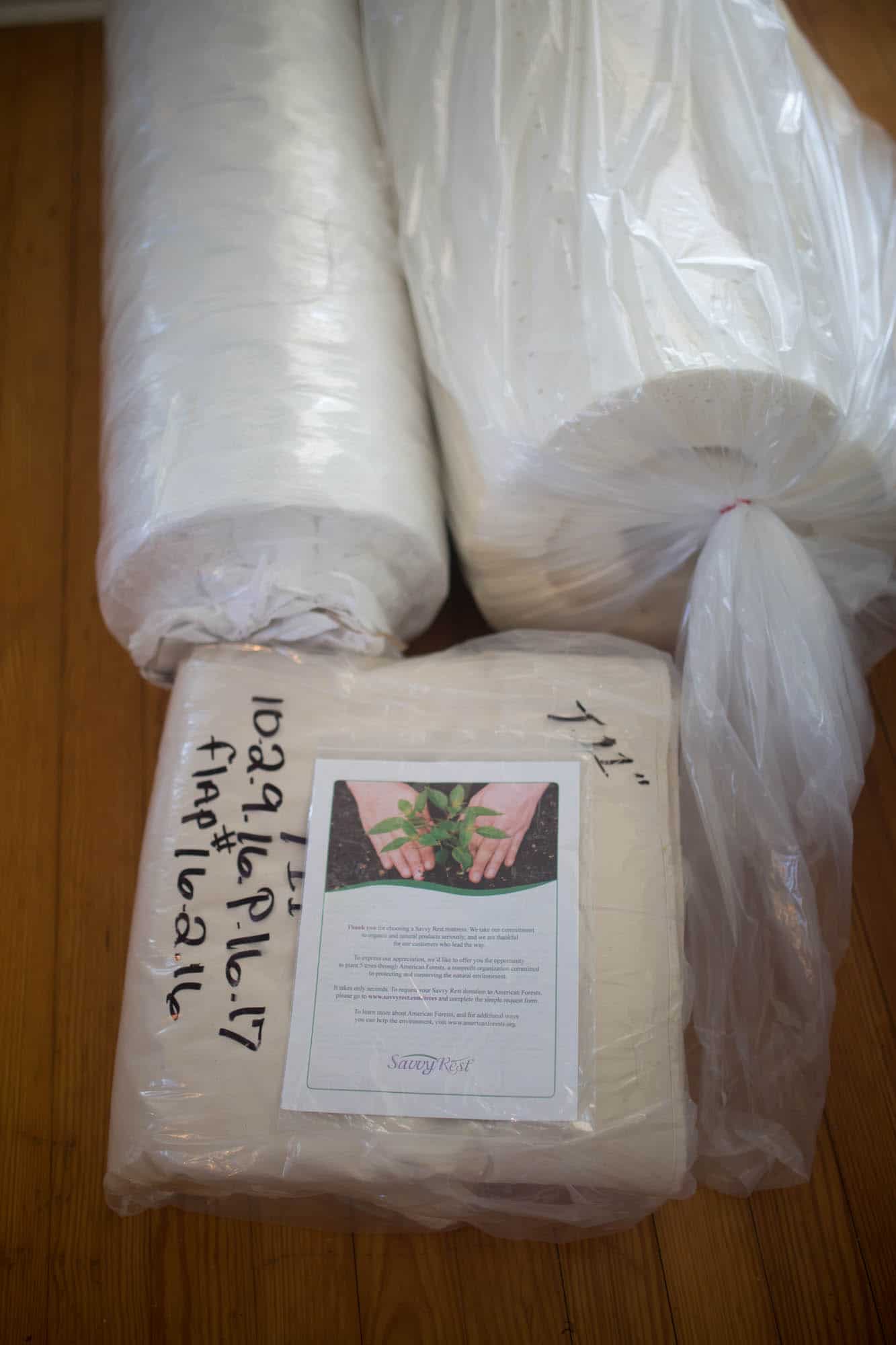 My daughters love the new mattress. They say it is comfy. I laid on it, and I have to agree!
Watch me put it together
I am looking forward to the day when every family member in this house is sleeping on an organic mattress. I definitely won't ever be buying toxic mattresses anymore!