Join me for a little spice cabinet organization. Glass spice jars, a sharpie paint marker, chalk paint and wooden boxes transform a messy cabinet.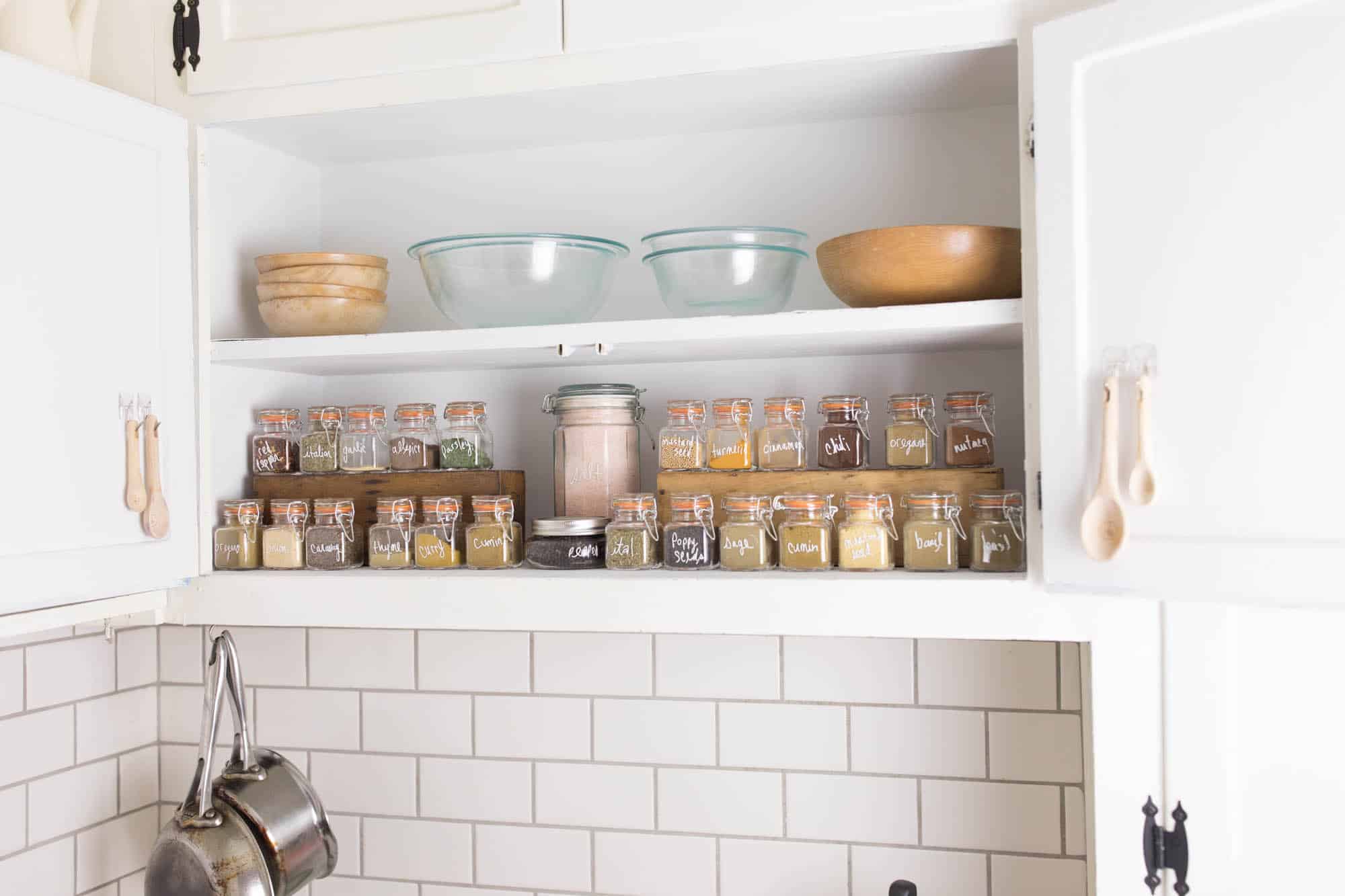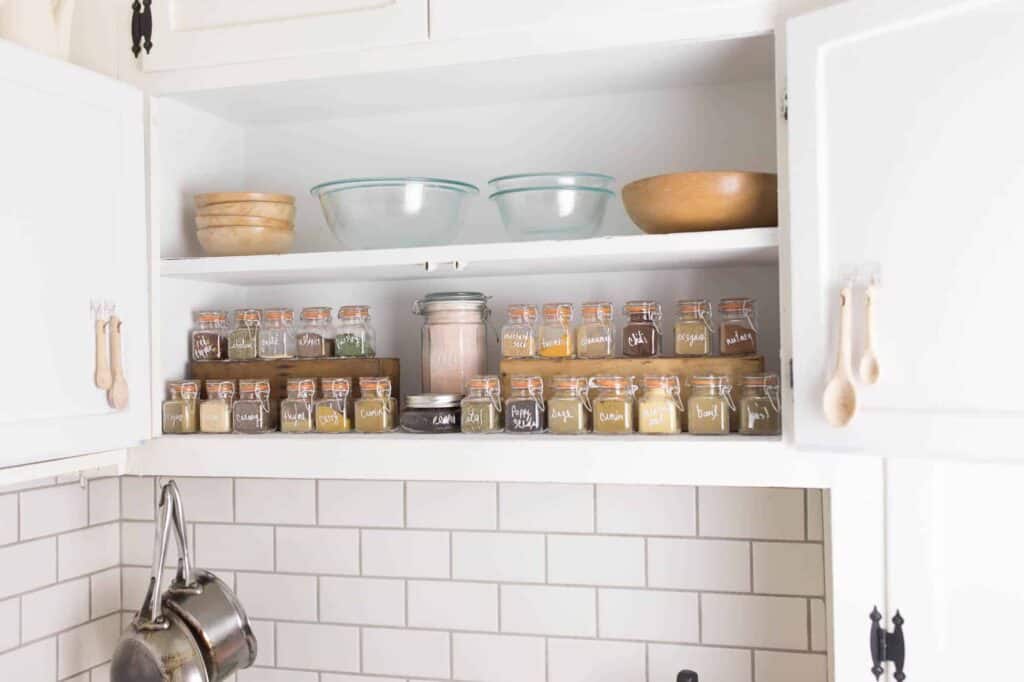 The spring cleaning bug is buzzing around the farmhouse, and I obliged to its demands with a little spice cabinet organization.
I am slightly embarrassed to show you the before photos on this project. Let's just say I have probably never thought about organizing the spice cabinet EVER, and it kind of shows.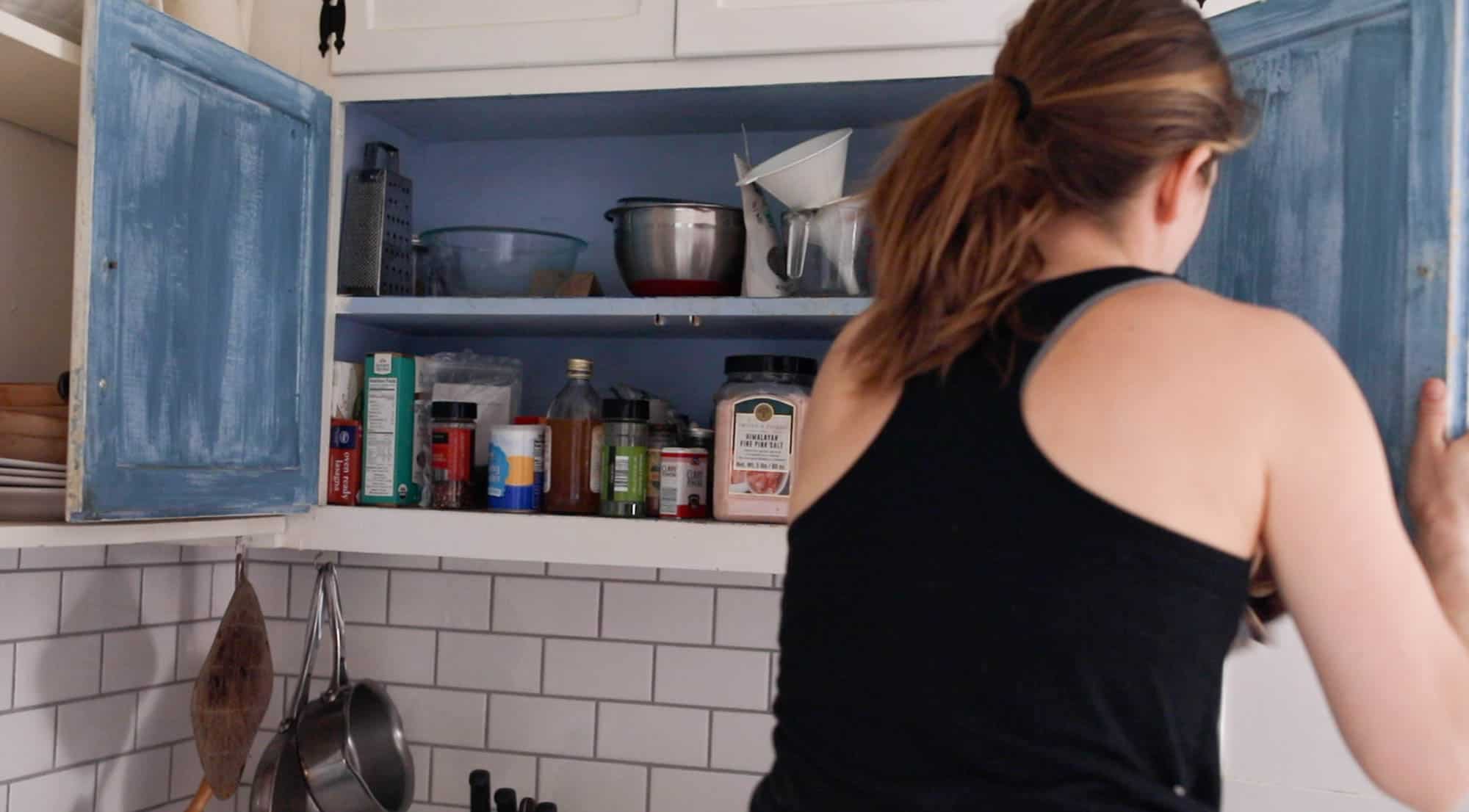 Not only that, the cabinets were a hideous sponge painted blue, on the inside and out, when we bought the farmhouse. I painted most of the backs of the doors, and all of the outside. But, I neglected the inside doors of the less used upper cabinets. They drove me crazy every time I opened the doors, but who has time to paint inside cabinets? Not this lady.
Now that I actually did it, though, I wonder what took me so long. It's one of those jobs that really only takes a couple of evenings. I just used Rustoleum Chalked Paint in Linen White. I love the stuff, and use it all the time, because it goes over anything without any prep work. That's my kind of project!
I grabbed a Sharpie paint pen, spice jars and a couple of old wooden boxes from around the house to whip it right back into shape.
Hallelujah!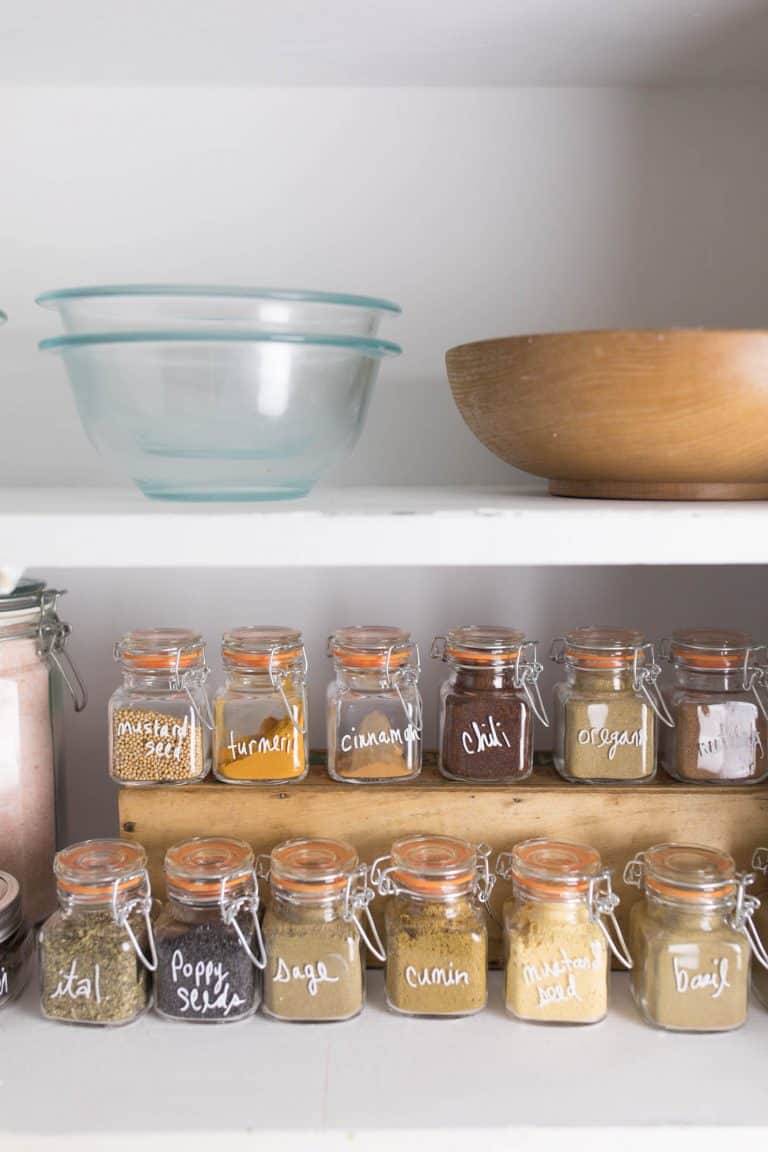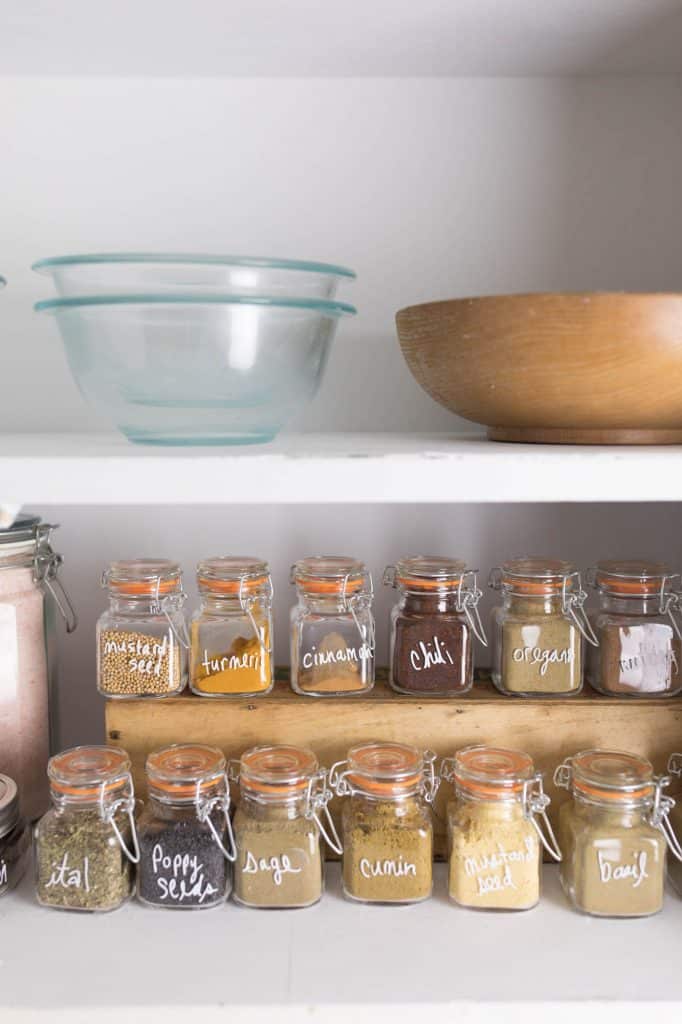 I like that the little jars have airtight swing top lids. They look so pretty sitting up there, and I normally remove the little sprinkle tops from spice jars anyway. So, these are perfect for me.
I finished the cabinet doors with some little wooden measuring spoons that I hung with Damage Free 3M Command Hooks.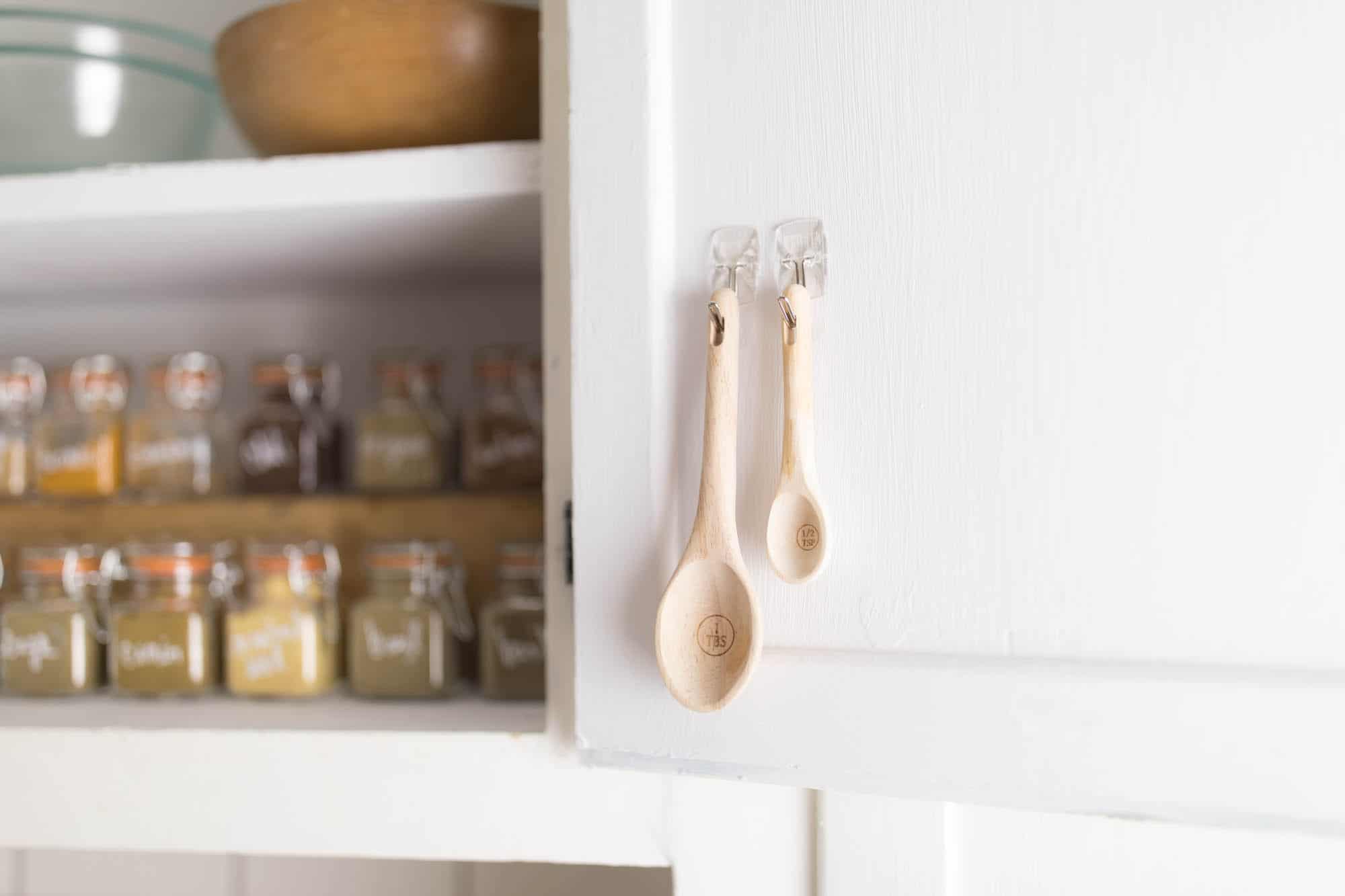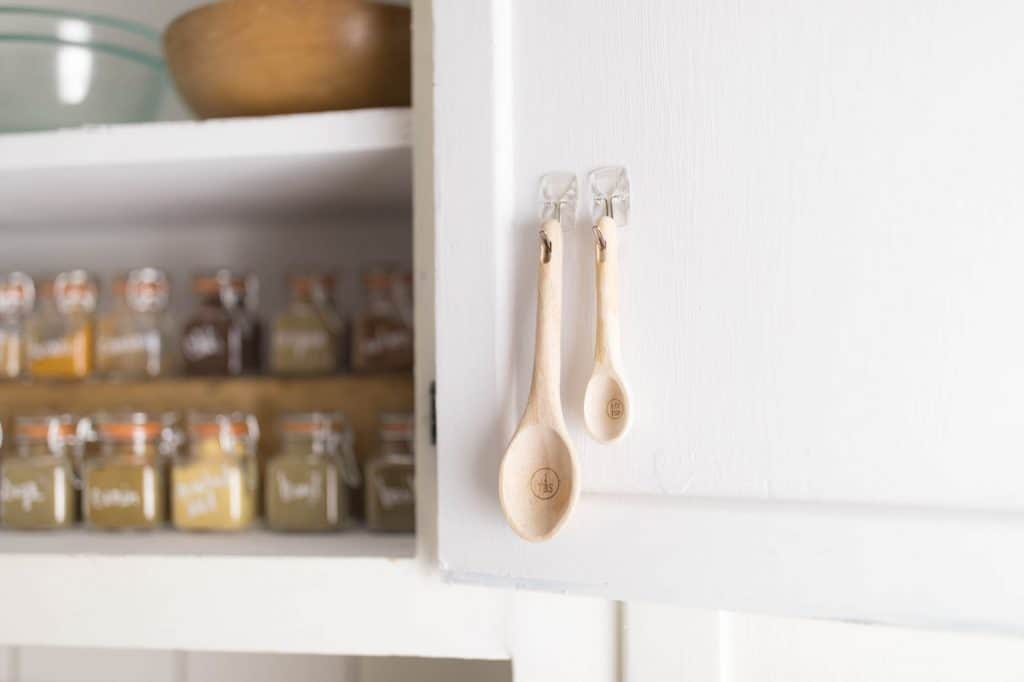 I want to leave the doors wide open now. There is nothing to hide. Everything is tidy and accessible. I especially love that I can see exactly what I have. No more wondering at the store.
Cinnamon and garlic powder are now obviously on the list. Ahem, 😉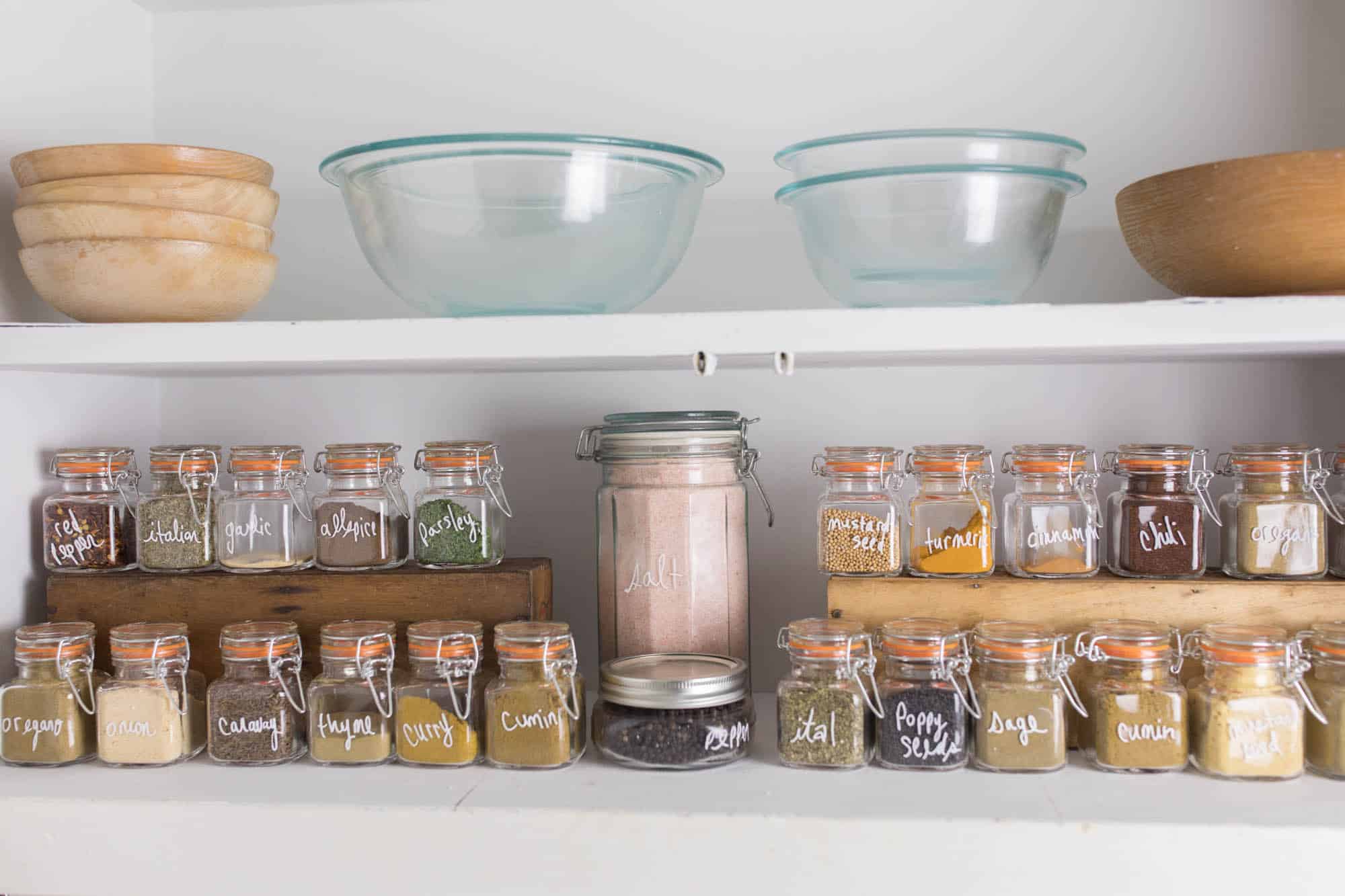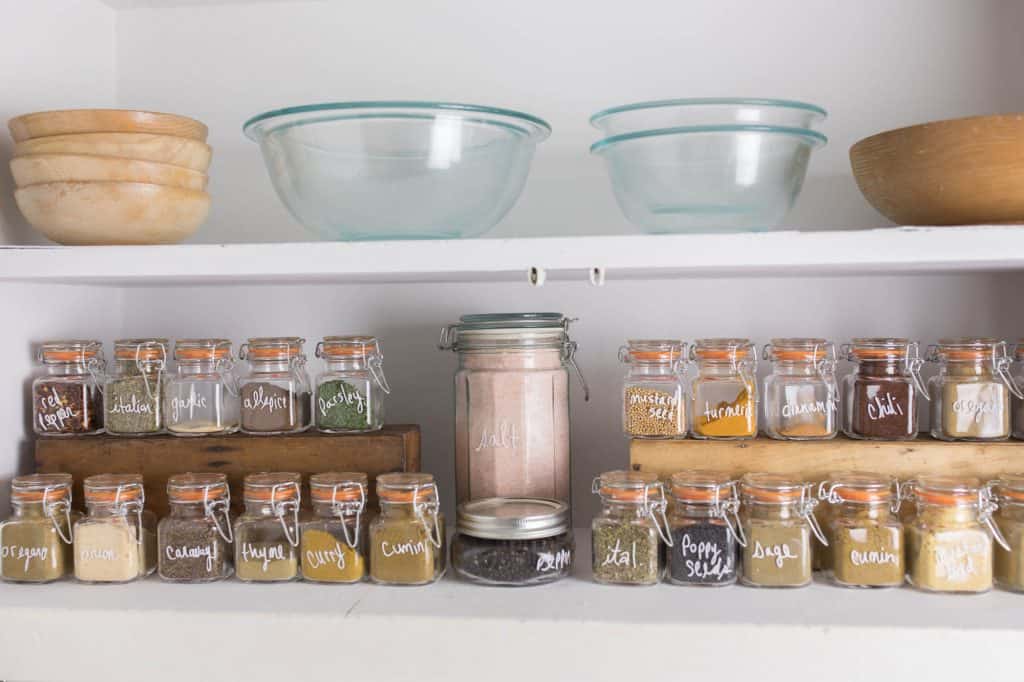 Shop this post
This post contains affiliate links.
Pin it for later